Nevada is renowned for its casinos and nightlife, but there's much more to the iconic state than slot machines and parties. Famous for large, neon-lit casinos bursting with loud music, bright lights, and gorgeous places like Lake Tahoe and miraculous redstone rock formations. Truth be told, the rest of the state will take your breath away, especially if you're into nature and incredibly dazzling views.
There are so many amazing spots to see in Nevada that it can be pretty overwhelming to plan an itinerary. So if you're currently plotting a trip to Nevada and want to see as many gorgeous views as possible, here is the ultimate list of the 18 destinations you absolutely have to see during your visit.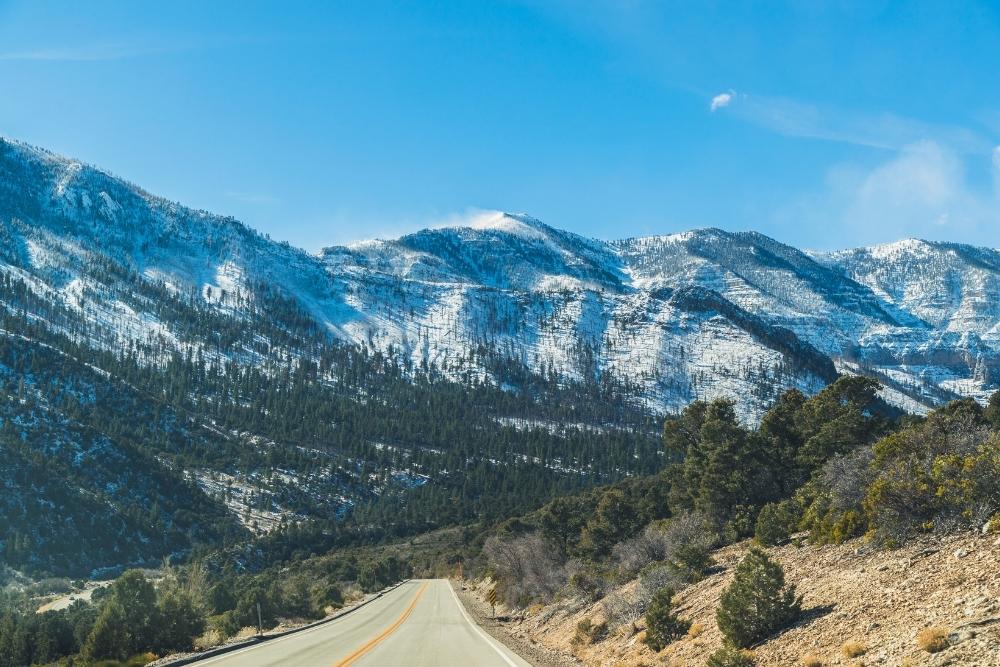 1. Mount Charleston
Mount Charleston is a small town known for its towering peaks as high as 11,000 feet. The town offers amazing hiking, skiing, and horseback riding adventures. Mount Charleston is near Las Vegas and offers a great mix of both peacefulness and thrilling adventure. A few things to do in the area are to enjoy a picnic at Deer Creek, hike Echo trail, and visit the caves of Robbers Roost Trail. It's a pretty place to visit and a must if you're traveling through Nevada.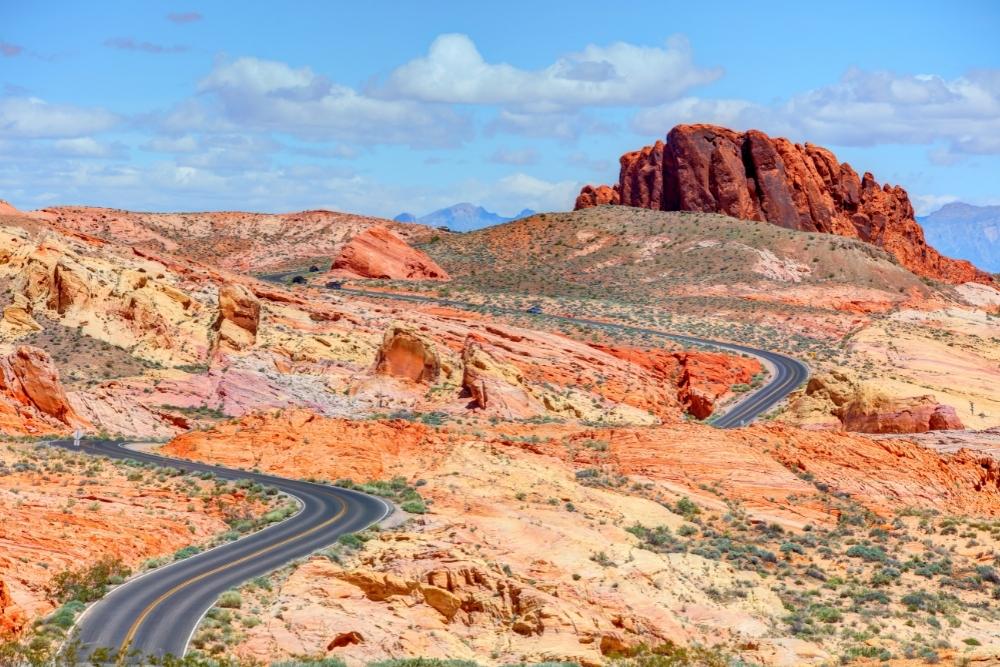 2. Valley of Fire
Located a mere 50 miles northeast of Las Vegas, this state park is filled mainly with red rock formations made from Aztec sandstone. It stretches across 40,000 acres and features insane-looking; you have to see it to believe the type of rock formations. During the day, the sunlight's effect on these rocks makes them look like they're on fire, making the park's name entirely accurate!
Don't miss out on checking the iconic Fire Wave, a white-and-red zebra print sandstone that's exceptionally photogenic. Pink Canyon is another site worth checking out. Both are very easy to access by taking short, relatively easy hiking trails. In addition, Valley of Fire has been the location of several major Hollywood films.
Speaking of hiking, Valley of Fire is a great place to get a taste of what hiking in this desert is all about, with easy and short simple hiking paths available for beginners. The White Domes Hike, Beehives, and Rainbow Vista are all fantastic hikes to get started with, guaranteeing epic views! Don't miss Atlatl Rock, either! The rock features a tall staircase taking visitors up high to see some of the best photo opportunities in the park.
3. Floyd Lamp Park
Floyd Lamp Park is a must-see if you're a fan of beautiful nature spots. Located only 20 miles from the Vegas strip, the park is abundant with picnic tables, barbecues, and pretty walking paths. Floyd Lamp Park is a collection of small lakes surrounded by thick, lush vegetation in a cottonwood tree-filled park. It's a great place to try to spot peacocks, geese, and other wildlife as well. The entire park is absolutely gorgeous and seems as if it's only a mere 20 miles from the Strip; it definitely should be on your itinerary.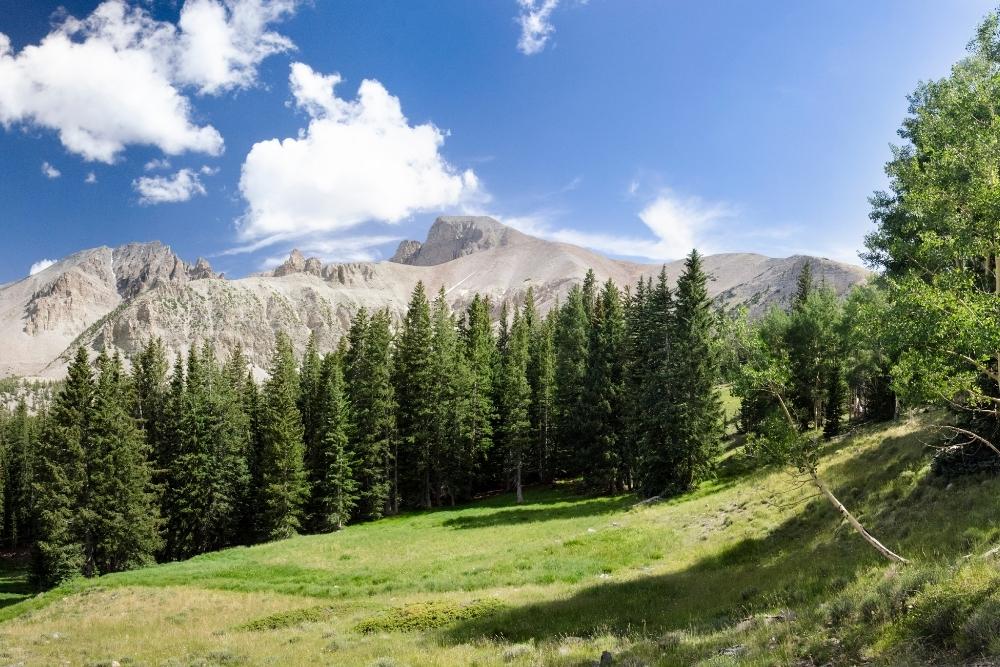 4. Great Basin National Park
Great Basin National Park is well-known for its abundant wildlife, giant and ancient bristlecone pine trees, inviting lakes, and unique limestone caves spread all over the park. Great Basin is all about the extremes. Its jagged mountain peaks contrast sharply with the underground caverns. Although the park seems a bit bare when you first arrive, it supports a variety of plant and animal life.
With a menu abundant with a variety of trails, hiking is an absolute treat here. Choose from rugged trails that will take you up to mountain peaks, or opt for an adventure down into a mysterious cave! But, of course, you can't miss out on two hikes: the Glacier Trail and the Summit Trail, both of which offer the best views of The Lehman Rock Glacier.
Moreover, Great Basin is one of the darkest spots in the country, thanks to low humidity and scarce light pollution. These few factors also make it an unforgettable spot for stargazing. While visiting the national park, stop at Wheeler Peak Lookout, the Lehman Caves, and visit the Alpine Lakes Loop trail. No matter which activities you embrace at Great Basin National Park, visiting it is an absolute must.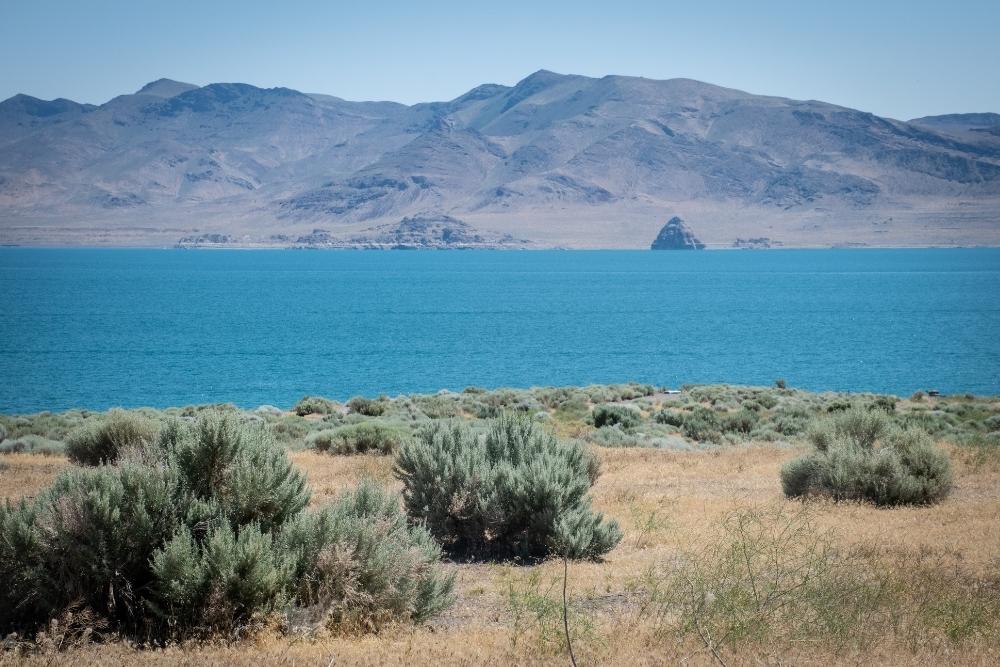 5. Pyramid Lake
Pyramid Lake is one of the biggest natural lakes in all of Nevada. It's approximately 15 miles long, with its deepest point 105 meters down. The area has an interesting history, telling tales of local tribes and ancient traditions. Furthermore, visitors can even swim in this spectacular Lake with a valid tribal pass. Pyramid Lake is beautiful and offers visitors amazing sights and photo opportunities.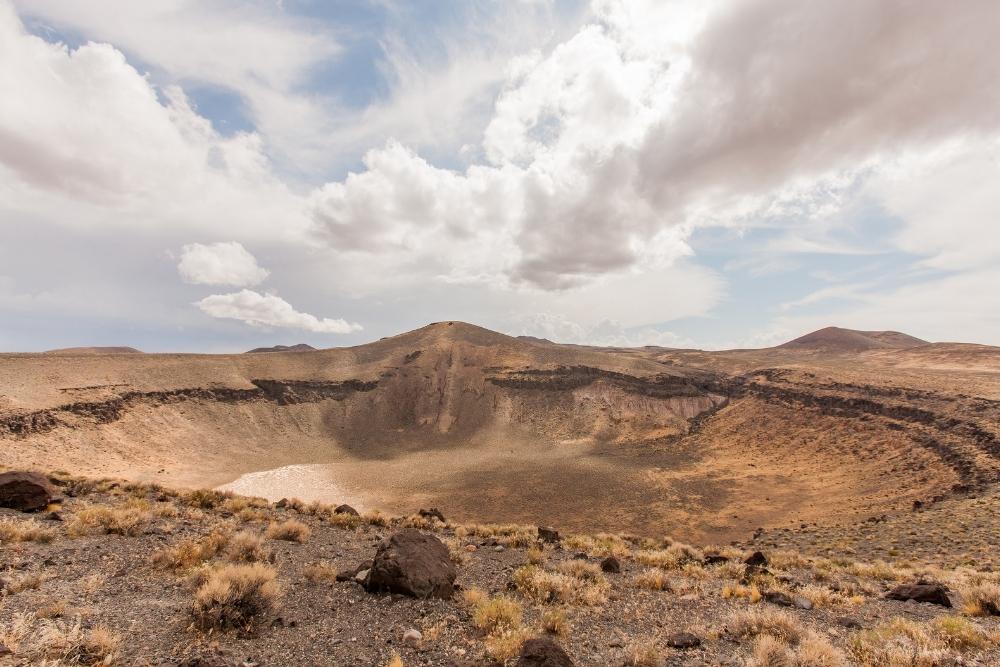 6. Lunar Crater National Landmark
Lunar Crater National Park is definitely a side trip worth planning a spot in your itinerary for out-of-this-world impressive views. While there are no real meteor craters in the park, numerous holes in the ground look exactly like those you'd expect to find on the moon! Located only 75 miles east of Tonopah, the Lunar Crater Volcanic area covers 100 square miles full of cinder cones, lava flows, and two miraculous deep "craters." One of the craters is an unbelievable 430 feet deep! Lunar Crater National Landmark is one of the six natural wonders in Nevada.

7. Sand Mountain Recreation Area
Sand Mountain is a must-visit if you don't mind an off-road, thrilling adventure! Set slightly outside of Fallon on the Loneliest Road of America, this massive mountain made up entirely of sand sits in the center of a Nevada desert landscape, creating such an impressive landscape you'd only expect to find on a different planet. But, if visual delight isn't enough, Sand Mountain would also delight your ears. This gigantic mountain also happens to be one of the few singing sand dunes worldwide! While at Sound Mountain Recreational Area, keep your eyes peeled for the Sand Mountain blue butterfly, an endangered species that can only be seen here.
8. Ethel M. Botanical Cactus Garden
Whether you're a plant lover or not, the Ethel M. Botanical Cactus Garden is too beautiful to miss. The 3-acre lush garden is filled with different species of succulents and cacti. It's actually the most extensive collection of cactus in the state. Take a self-guided stroll through gorgeous plants, attractive cacti, and beautiful scenery.
9. Lake Tahoe 
Backdropped by the jagged Sierra Nevada Mountains, Lake Tahoe is a spectacular lake that sits on the border of California and Nevada. The entire Lake is home to breathtaking views and beaches with sand so warm and soft you could easily confuse them for a tropical island somewhere in the Caribbean! A few incredible sights to take in and around Lake Tahoe are Emerald Bay, Eagle Rock, and the Cave Rock Trail.
The Lake hogs center stage during the summer with awesome boating, swimming, and other water activities. Upon the arrival of wintertime, the focus shifts to the mountain ranges, where skiing in one of the 14 ski resorts are the main activity! Lake Tahoe experiences all four seasons, and it's a delight to visit during any of them.
10. Lost City Museum
The Lost City Museum is in Overton, Nevada. Built in 1935, the museum houses several permanent exhibits as well as ever-changing galleries. Visitors will be greeted with a trip through life in Nevada years ago.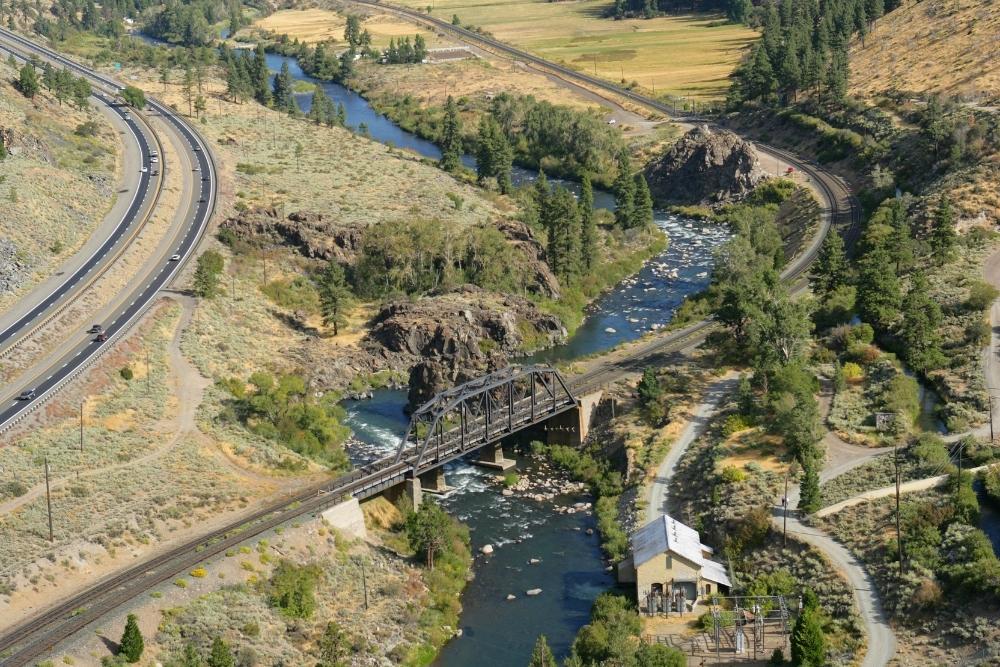 11. Truckee River
Truckee River runs 140 miles between Lake Tahoe to Pyramid Lake. It's a significant body of water to enjoy rafting and kayaking as well as take in incredible sights. The river has many launch spots and is easily accessible. Truckee River is a critical source of water for the community. It provides opportunities for recreation, research, and great drinking water for wildlife. Truckee River is quite unique because it is the only outlet of Lake Tahoe, though Lake Tahoe has several bodies of water that drain into it. It's a beautiful area with impressive kayaking, rafting, and floating opportunities.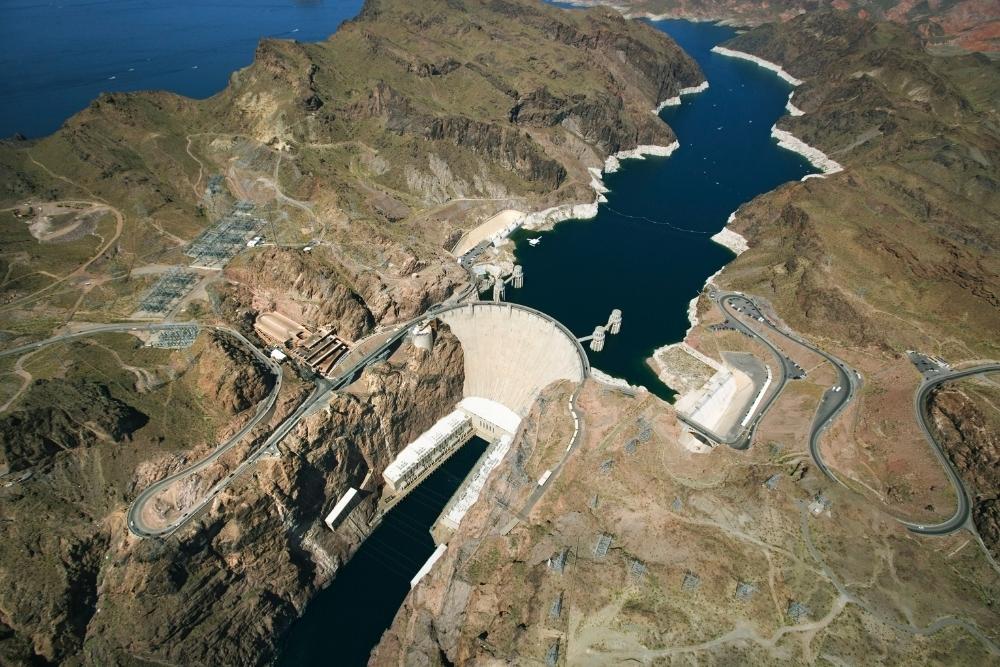 12. Hoover Dam
Formerly Boulder Dam, Hoover Dam is a unique dam built in Black Canyon over the Colorado River, straddling Arizona and Nevada borders. While a dam may not sound like much to look at, something that sets this dam apart is the fact that it's the highest concrete arch dam in the entire country. Hoover Dam was built during the Great Depression, and today, it continues to serve a huge purpose as a water source for residential communities, flood control, and electricity generator. Even better, it's one of the best spots to catch a glimpse of the nearby Lake Mead and Colorado river! Hoover Dam is an important and gorgeous sight.
13. The Ruby Mountains
The Ruby Mountain range reaches an impressive elevation of 11,387 feet. Originally named after a garnet that early explorers found, the Ruby Mountains are beautiful, abundant with tall alpine peaks and tree-lined paved roads. 
14. Delamar
What used to be a thriving, lucrative gold mining community has transformed into an abandoned ghost town called Delamar. A stop in this town is a must! The spooky vibes are real here, abundant with many stories of the past. Don't mistake the abandoned for boring because Delamar is far from that.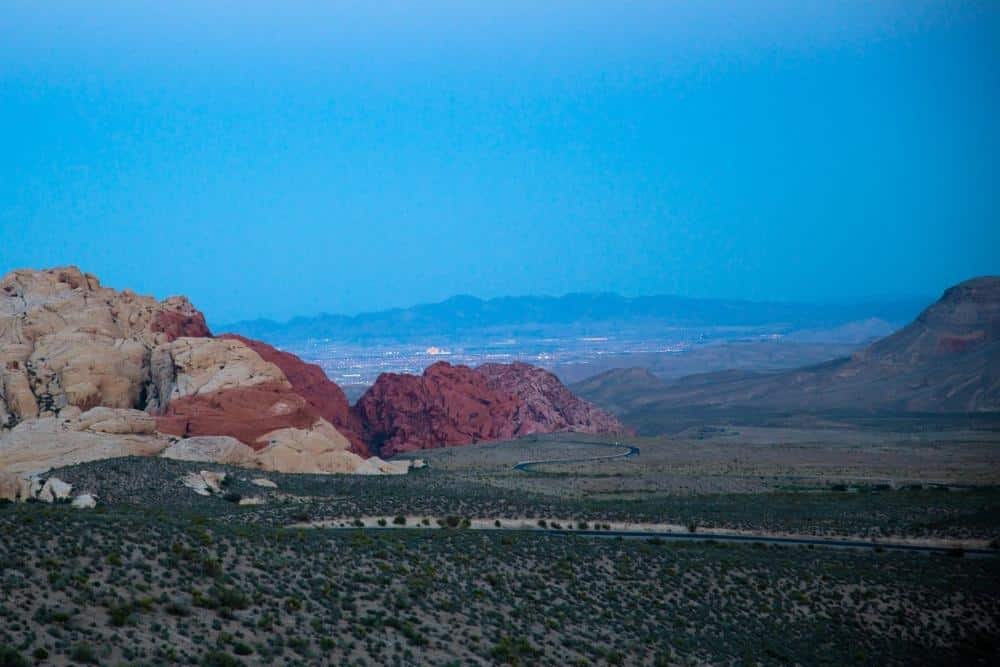 15. Red Rock Canyon
Located just 15 miles from Las Vegas, Red Rock Canyon is a must if dramatic desert views are your jam. Despite its closeness to the busy Sin City, Red Rock Canyon remains a bit of a hidden gem in Nevada, making visiting here a must if you're into quiet trails!
Red Rock Canyon is known for the red rock faces dotting the entire area and the unique formations of red rock that emerge from the desert floor. A day spent here is an unusual experience that will make you feel like you're walking on Mars! 
Red Rock is a top tier place for hiking, with many trails running through the entire area, all of which offer incredible views you won't find anywhere else in the world. However, if hiking in the heat isn't your jam, you can also catch some incredible sights from the 13-mile Scenic Drive around rounded peaks and red rock formations. A few of the most beautiful overlooks on the drive are High Point Overlook, Calico Hills, and Red Rock Overlook.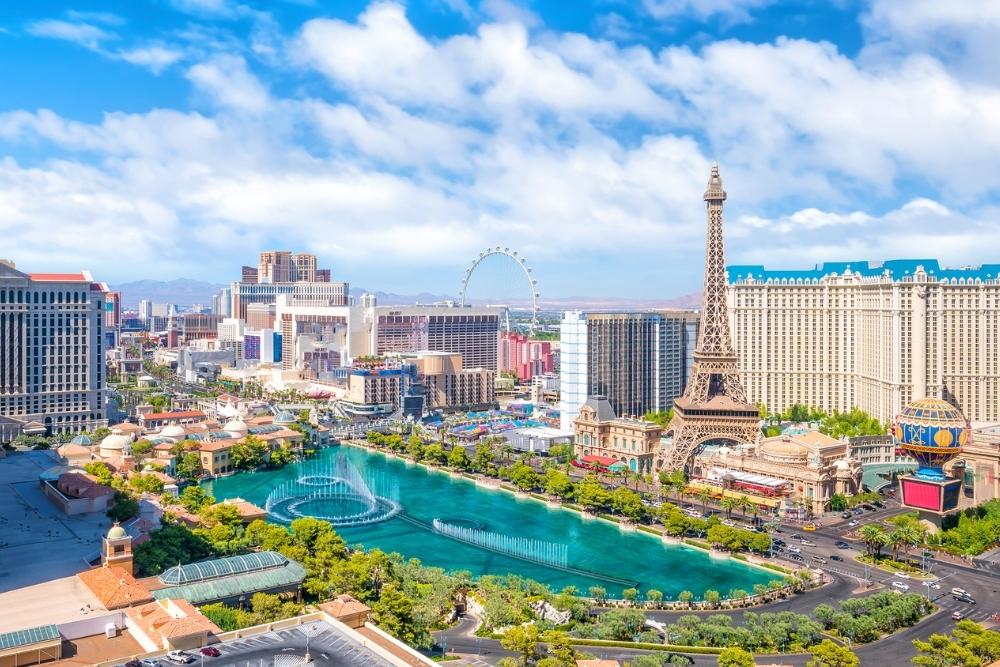 16. Las Vegas Strip
The Las Vegas Strip is a must-see if you're traveling in Nevada. Bright, bold, and colorful, the Strip is an iconic route that is an entertainment mecca. Visitors enjoy a variety of architectural styles, vibrant neon lights, booming music, and a ton of terrific photo opportunities. 
17. Cathedral Gorge State Park
Cathedral Gorge State Park is a must-visit if you're searching for spectacular views in Nevada. The park is home to miraculous and dramatic rock formations that have formed with weather and erosion, carving out unique and striking patterns. Cathedral Gorge State Park is a place like no other. There are plenty of walking trails and gorgeous colored formations to see.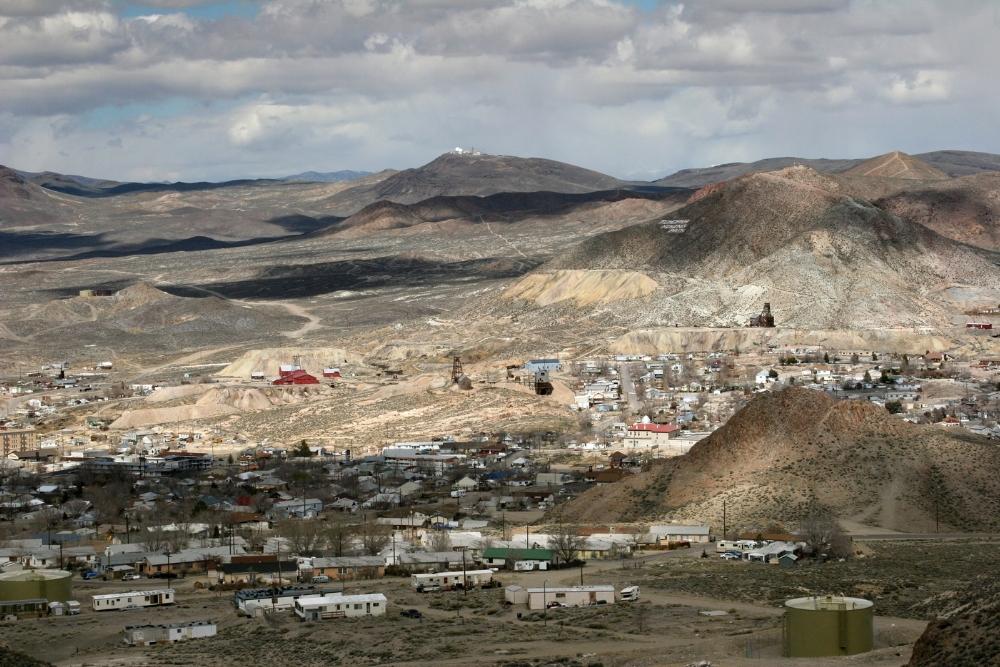 18. Tonopah
If you're craving your paranormal fix or just really love ghost towns, Tonopah must make your itinerary. The small town is located halfway between Reno and Las Vegas and tells the tale of how life was in the area a long time ago.
Have you ever visited the state of Nevada? What are some of your most loved stops for epic views? Let us know all about them in the comment section below!