Things to do in Frankfurt: Frankfurt Travel Tips from An American Expat and Blogger. A Quick List of What to Do in Frankfurt from a Local!
This post is part of our Tips from a Local interview series, where we interview locals for insiders travel tips about their city! Today, we're chatting to Megan Starr, who blogs at MeganStarr.com about the highlights, hidden spots, and best things to do in Frankfurt. If you're wondering what to do in Frankfurt, read on for Megan's top tips!


Disclosure: This London travel guide contains affiliate links. That means we earn a commission when you use the links on this site to book a hotel, buy your travel insurance, shop for travel essentials, etc.. You don't pay anything extra. If you'd like to learn more about how this works, you can read more under our Disclaimer page.
Thanks for Taking the Time to Chat with Us, Megan! Can you Tell Us About Your Life as a Local in Frankfurt, Germany?
I lived in this area as a kid, and then moved back here as an adult after I left Oslo, Norway.
I have become completely location independent with my work, so after two years of living in Germany with visa issues, I recently decided to try spending 90 days in the Schengen zone (the border-free area of Europe, in which Americans are allowed to spend 90 out of every 10 days) and 90 days out of the Schengen zone. When I am in the Schengen zone, Frankfurt is home as my partner and dog are in the city.
Job-wise, I work in digital marketing, education, and intercultural training.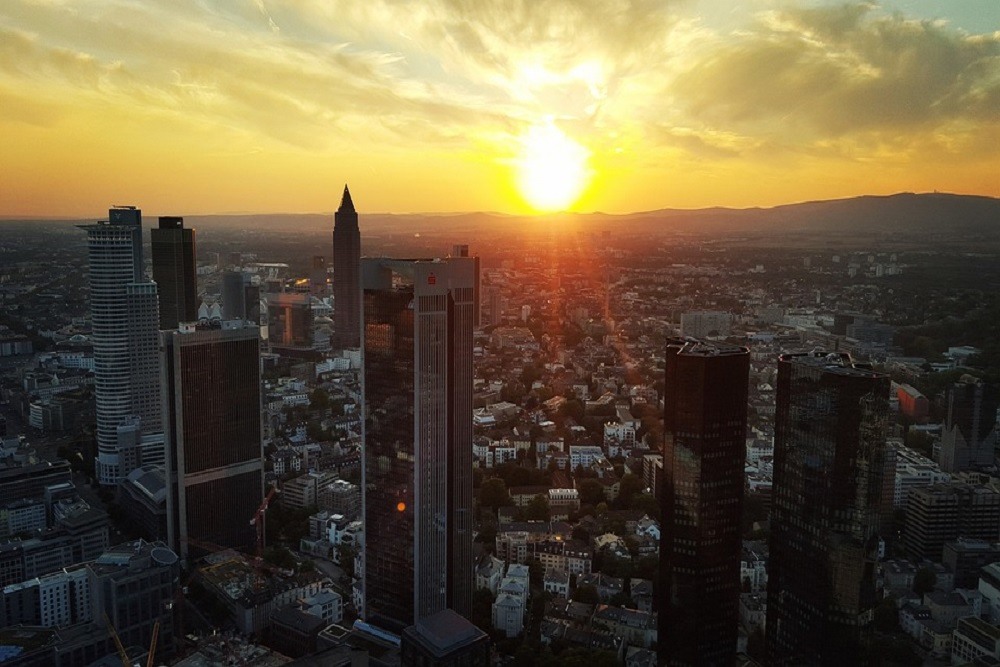 What Are Your Favorite Spots for a Beer or Cocktail in Frankfurt?
I am not a cocktail person, but I love a good craft beer.
My Frankfurt favorites are naïv (Fahrgasse 4), Wir Komplizen (Egenolffstraße 17), and a local convenience shop called Kiosk 45 (Wiesenstraße 45). Even though Kiosk 45 is a shop, you can grab a beer there and take it to the park nearby and enjoy it!
If you're a traveler here, be sure to stop by Apfelwein Solzer in Bornheim (Berger Str. 260) for an applewine- a Frankfurt and Hessen regional drink!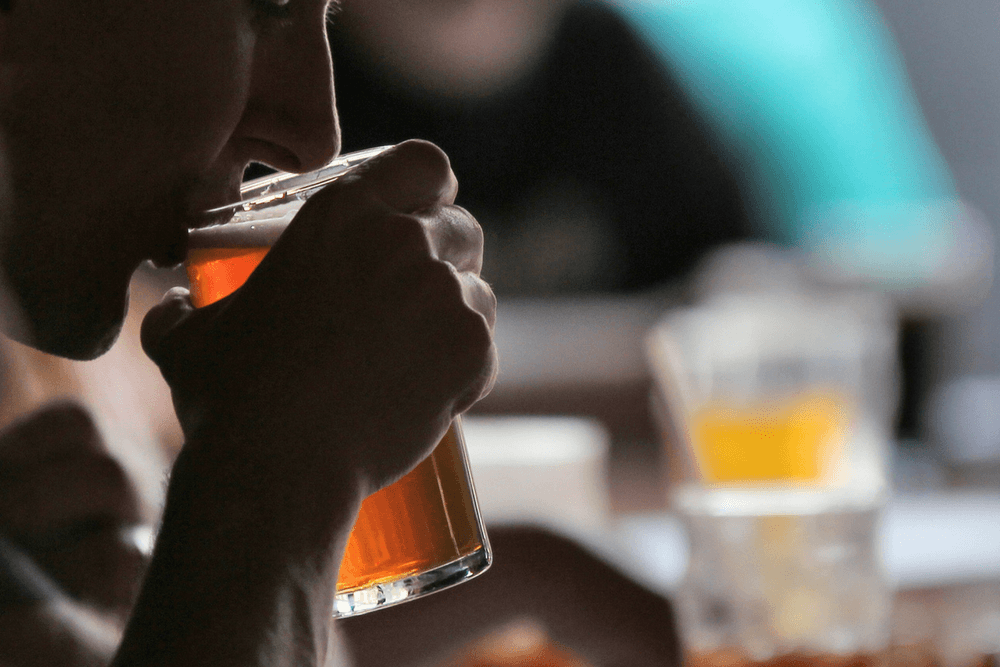 What Are Your Top Don't Miss Highlights In Frankfurt?
Römer (Dom/Römer U-Bahn) is undoubtedly the most touristy spot in the city, offering the traditional German buildings that travelers flock to see. I think Kleinmarkthalle (an international and gourmet market – Hasengasse 5-7) and Alt-Sachsenhausen (the apple wine district) are also pretty popular with tourists. The Main River is especially fun during the summer as there are numerous festivals along it.
Frankfurt is known for being a banking hub and international metropolis, so it doesn't have the same 'German' appeal that other large German cities have, but there is plenty here to regale travelers.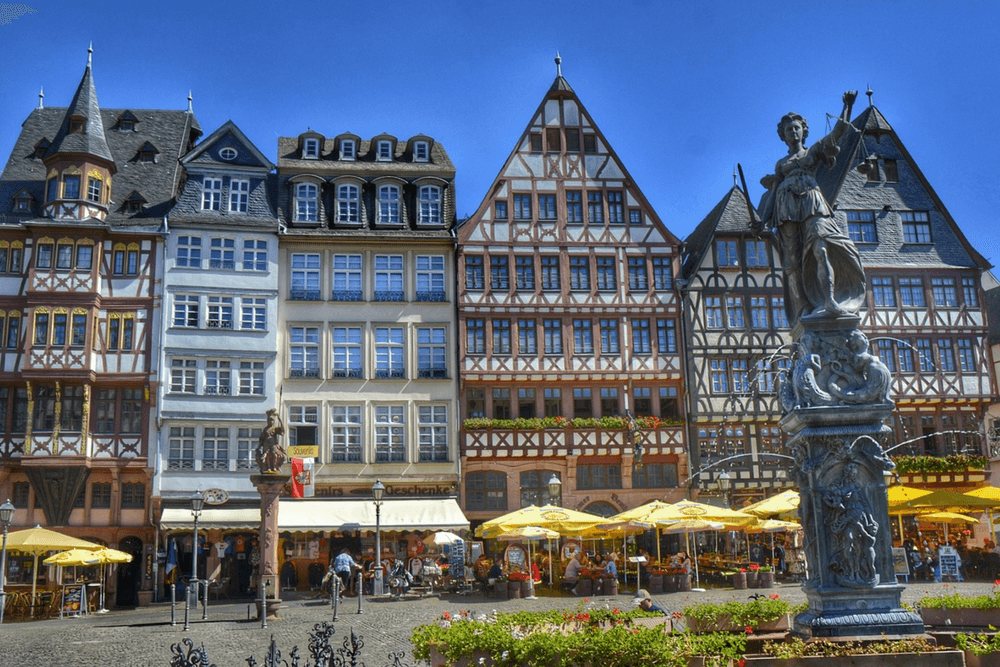 What Are Some Hidden Gems You Want Visitors to Know About In Frankfurt?
This region has some special foods like Apfelwein (applewine), Grüne Soße (green sauce served with schnitzel and made with local and seasonal herbs), and Handkäs mit Musik (a soured cheese served with onions and bread) which deserve a try.
I actually love going to the Konstablerwache Weekend Market (Saturdays) and having local food and being able to purchase produce from farmer's markets. They also serve local beer and applewine. Aside from that, one of the coolest things about Frankfurt is its international citizens. You can enjoy insanely good food here as a result.
And while these are not actually things to do in Frankfurt, the Hessen state is extremely beautiful and historical and you can use Frankfurt as a base to explore some of Germany's most picturesque cities like Heidelberg, Marburg, Rüdesheim, and more.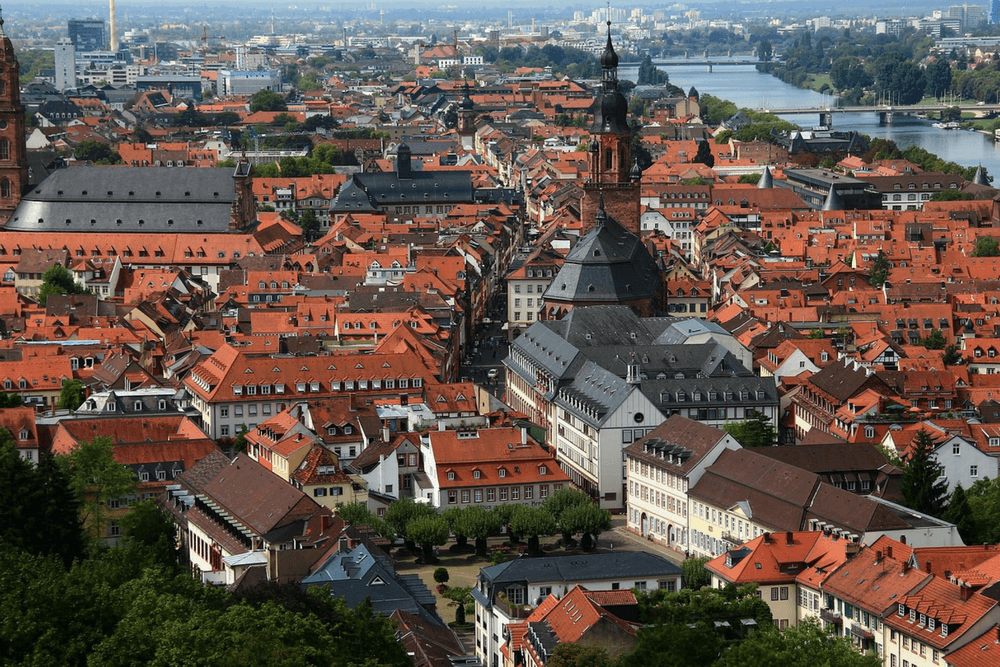 What Is the Coolest Neighborhood in Frankfurt & What Should a Visitor Do There?
I spend most of my time in Bahnhofsviertel, which is the quarter around the main train station. Its recent gentrification is controversial, but I love some of the new businesses that have moved in, so I spent quite a bit of time there. Bahnhofsviertel offers diversity and culture, but its grittiness can scare people aware at first.
In this area, I eat at my favorite Eritrean restaurant, grab a drink at a hipster Brooklyn-inspired deli, grocery shop at my favorite Sri Lankan owned food market, stop into the African Bazaar to get dried crayfish to make West African jollof rice, pop into the Afghani-owned Kabul Bazaar for a samosa to-go, and grab a craft beer at Yok-Yok to drink on the train home.
---
Things To Do in Frankfurt Map
If you're planning a trip through Frankfurt , be sure to save this map by hitting the star icon to the right of the map title. That way, you'll be able to view these locations in Google Maps on your smartphone.
---
What's the Best Place to Get a Great Instagram in Frankfurt?
Many people will head to the Main Tower to get one overlooking the entire city. I say go to Fleming's Hotel and Restaurant (Eschenheimer Tor 2) and sit on the balcony (weather-permitting, of course), and you will get a view/photo that is ten times better whilst enjoying a drink or meal.
What's Your Website, and Where Can We Find You on Social Media?
My blog is Meganstarr.com I usually write about the countries that make up the former Soviet Union and Eastern Europe. I also have a lot of content from Scandinavia as I spent four years living there.
On social media, the best place to find me is on Instagram and Facebook.
Read More of our Travel Guides for Germany and Central Europe with these Suggested Posts
Click Here to See All or Our FREE Travel Guides!
---
Big Thanks to Megan for Sharing Her Frankfurt Travel Tips Today! Be Sure to Read More on Her Blog, and if You Like this Post, Share it to Pinterest!