Pécs Hungary Pictures: 15 Photos of Pécs, Hungary, and why you should visit this small city in Southern Hungary


Disclosure: This Pécs Hungary travel guide contains affiliate links. That means we earn a commission when you use the links on this site to book a hotel, buy your travel insurance, shop for travel essentials, etc.. You don't pay anything extra. If you'd like to learn more about how this works, you can read more under our Disclaimer page.
One of our goals while living in Hungary is to see as much of the country as possible…
We want to get to know Hungary beyond Budapest, and fight against the urge to lazily spend every weekend in the capital. Knowing that we're far more likely to achieve something if we write it down, we created a list of Hungary travel goals for this year…our Hungarian Bucket List for 2017.
One of the towns on that list is Pécs, a lovely little city in the southwest of Hungary that gets overlooked by most visitors. Just over three hours from Budapest, Pécs isn't exactly convenient, but it is worth the effort, and will give you insight into a quieter side of Hungary you can't experience in Budapest.
How lovely is Pécs? We figured we'd let our photos do most of the talking…
The first thing that will strike you about Pécs is the Mosque of Pasha Qasim, one of the most interesting structures in Pécs…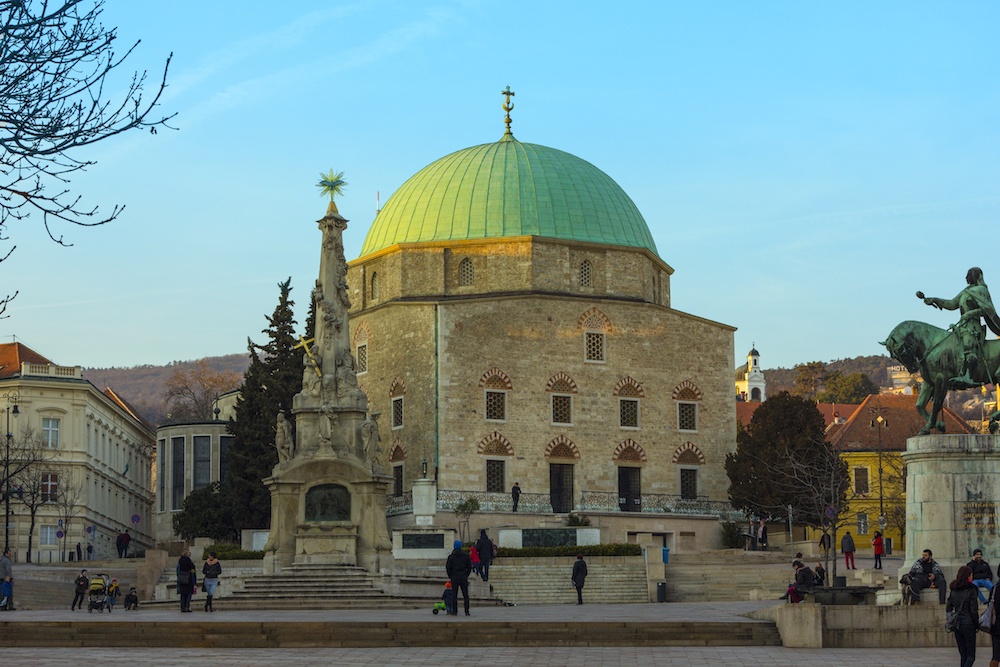 A left over from the 143-year Ottoman occupation of the city in the 16th and 17th centuries, the interior has been rebuilt as a Catholic church, but the exterior remains the same as when it was built almost 500 years ago.
If you look closely, you'll see a unique feature on the roof of the dome: a combination of a cross (Christian) and crescent (Muslim).
Incongruous, but striking.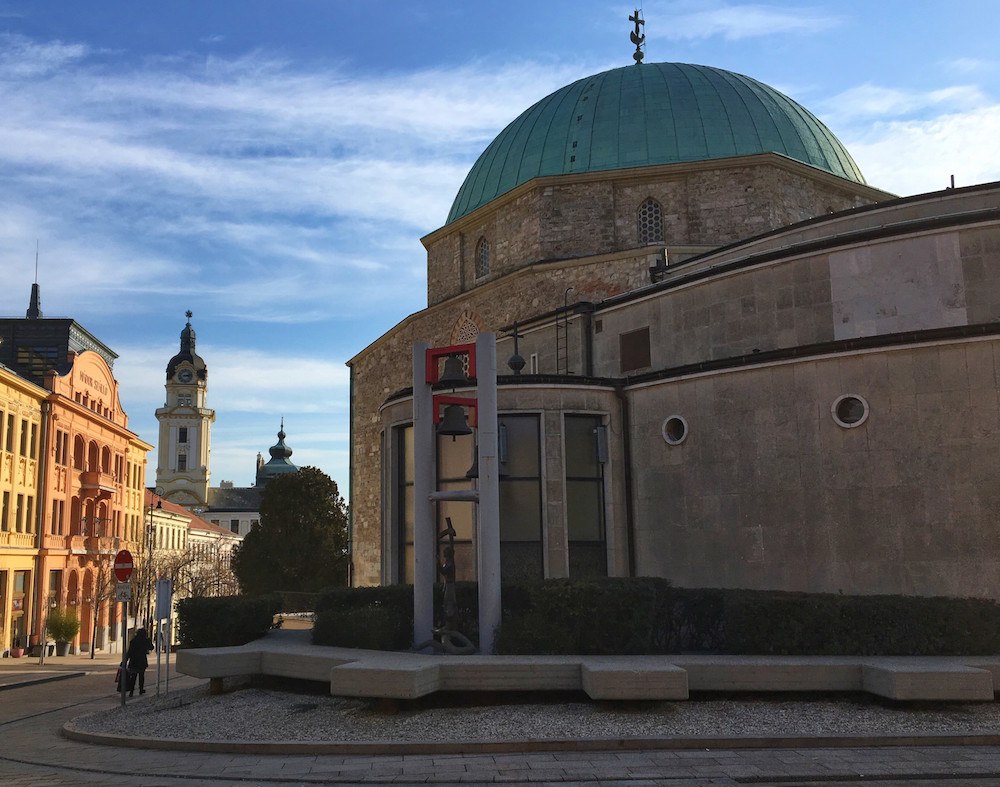 Pécs is a university town, and there's a very relaxed café / pub scene that comes alive along Király utca in the evenings…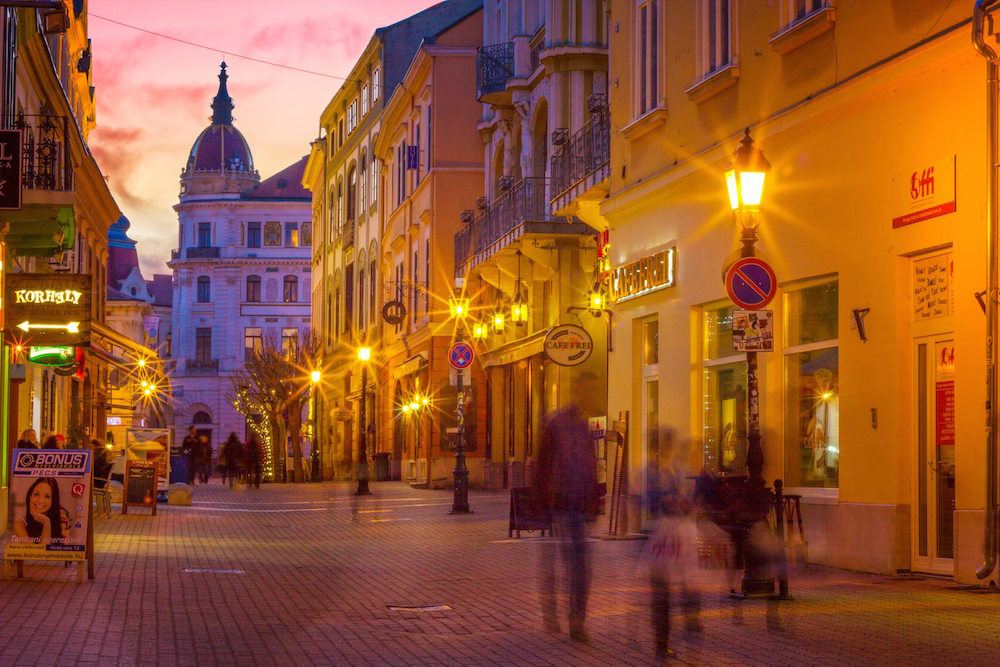 Well-known for its excellent medical university, there are students everywhere – many of whom are international students. Grab a seat at one of the restaurants, bars or cafés along Király u or around the main square, and you'll hear Hungarian, English, Chinese, and countless other languages from the students. And as a city used to people from all over the world, you don't have to feel sheepish about ordering your glass of Egri Bikavér in English (although a szia and köszönöm are always appreciated).
When we visited Pécs, the sky turned a brilliant pink at dusk, giving a lovely view along Király u.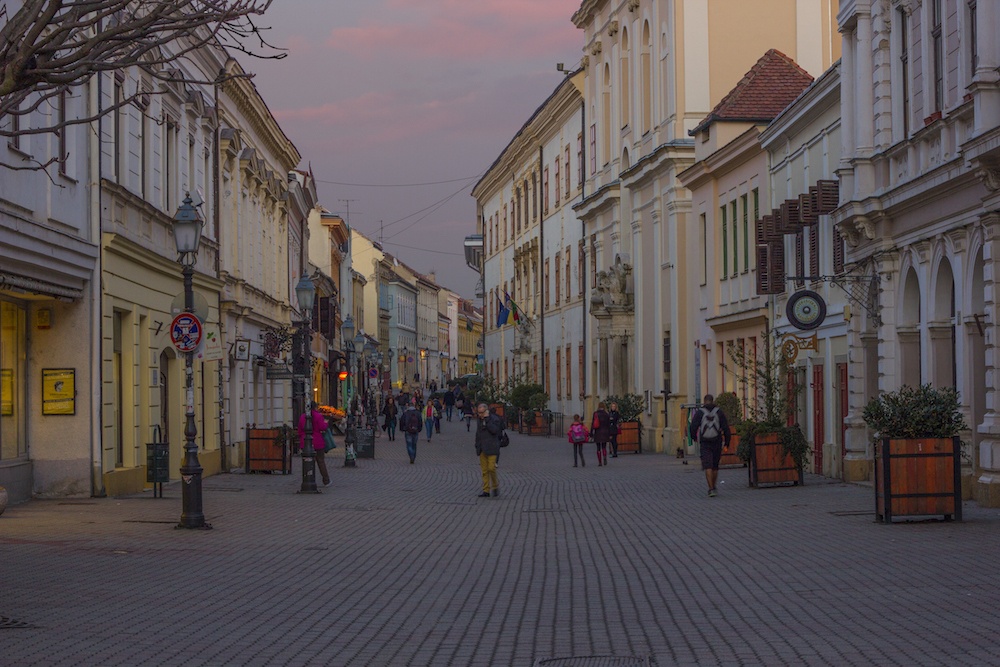 Planning a Trip to Hungary? Check Out These Suggested Posts
Calvary Hill (Kálvária-domb) is worth the short walk, for views over the city.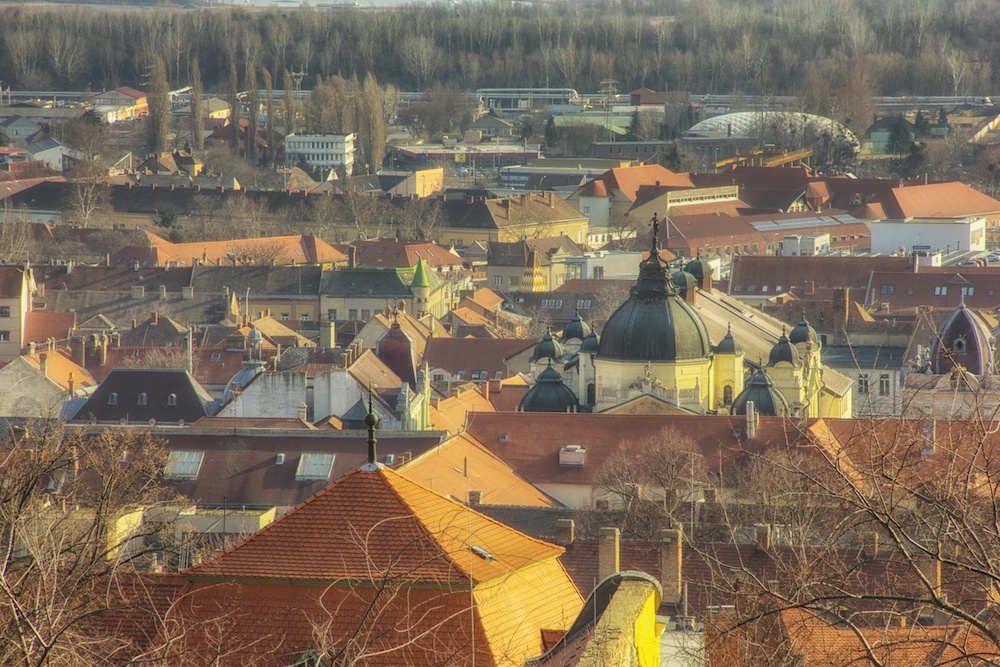 At the top of Calvary Hill, there's a cemetery and small church/chapel, and as you near the top the rooftops of Pécs' historical center start to peek through the trees…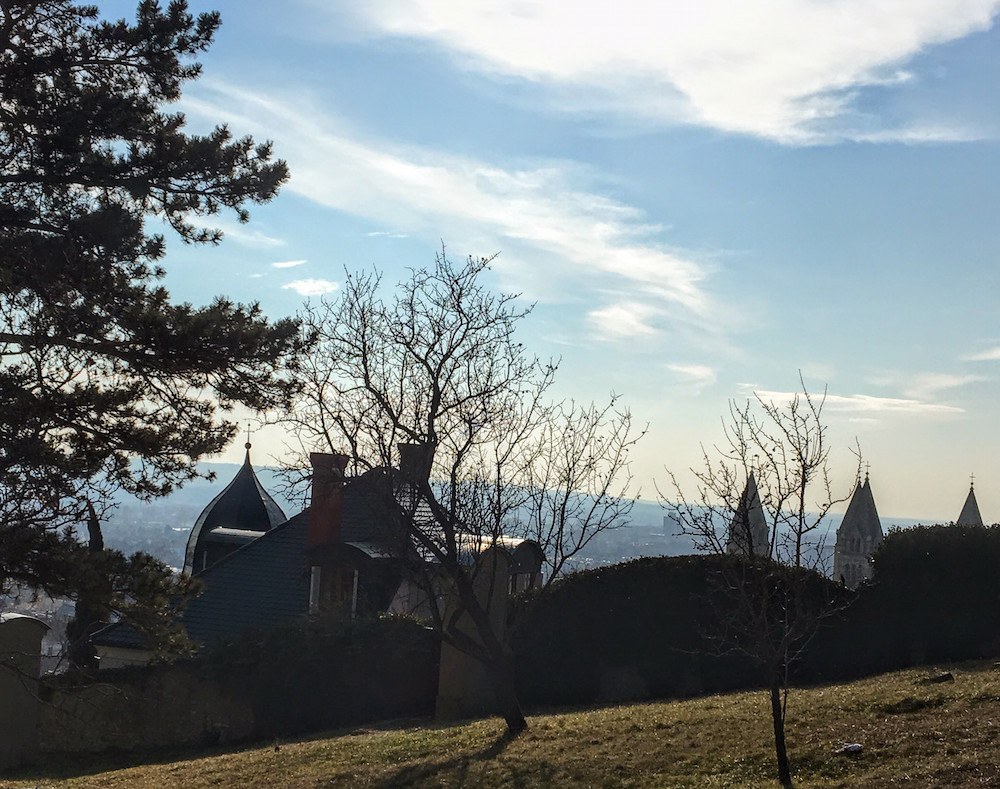 You can also go up the TV tower…we skipped this, as the sky was a bit hazy on both days we visited, however it's (supposedly) easy enough to visit. Take bus #35Y from Kórház tér and get off at Misinatetö. For more info, check the bus company's website (it's in Hungarian, so best to use Google Chrome, which will auto-translate it for you).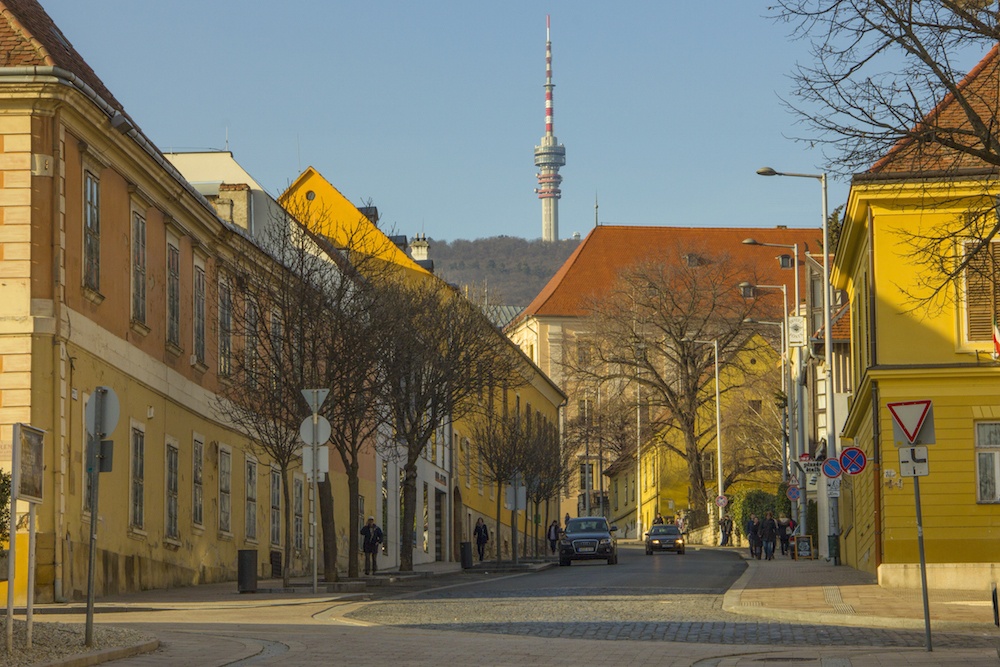 Building on the multicultural theme, Pécs also has a synagogue in the historical center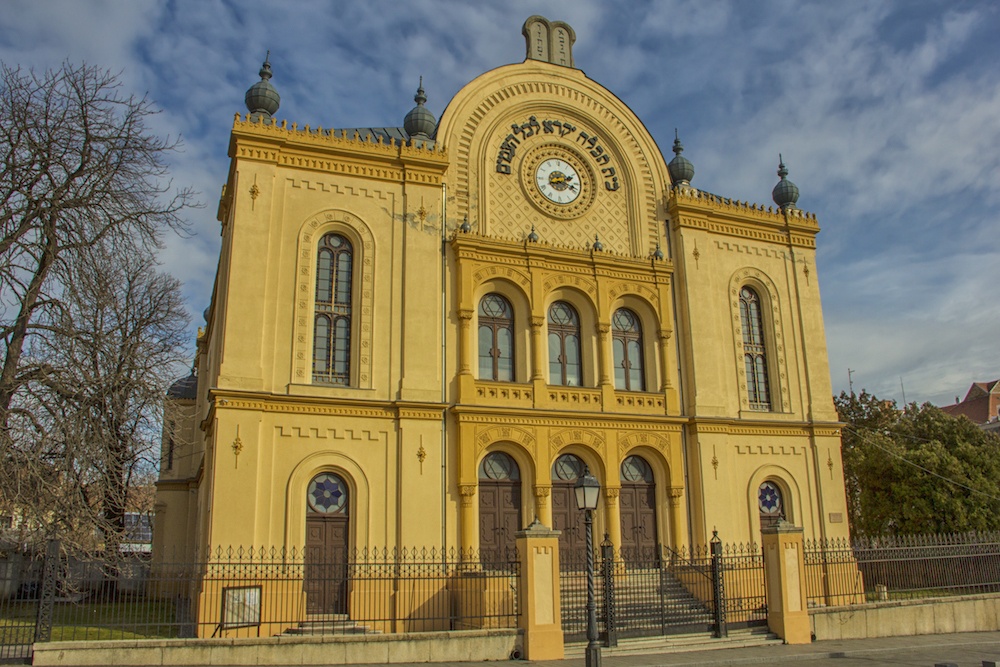 Overall, Pécs has a bustling, small-city feel…exactly what you'd expect from a university city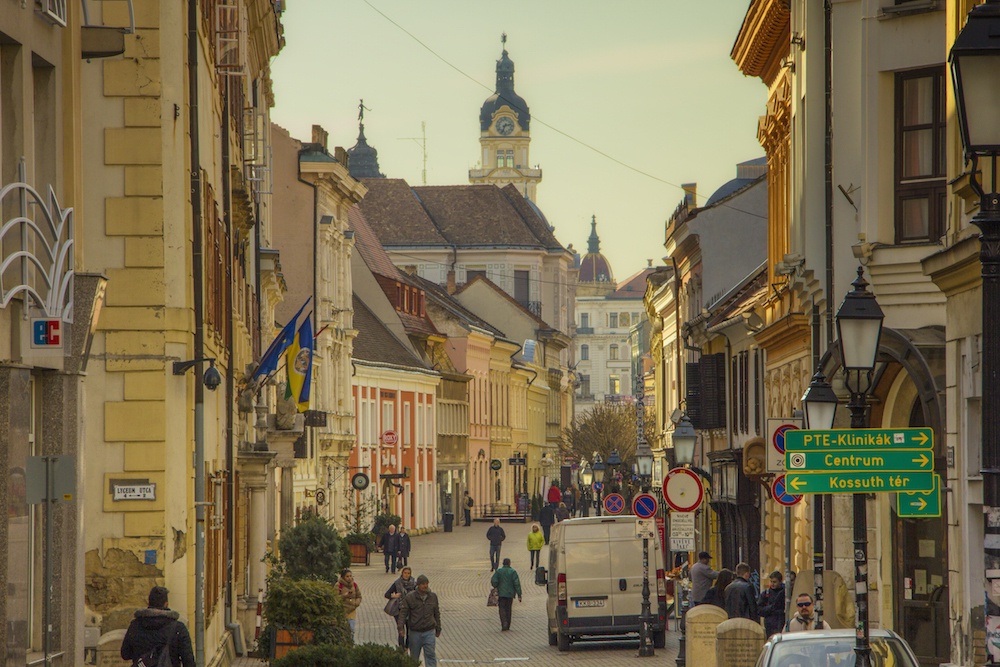 Pécs is also considerably milder than Budapest, sitting much further south than the capital at the foot of the Mecsek mountains, and benefitting from a Mediterranean-ish microclimate. We visited in March, when the temperature was about 8°C in Budapest, and double that in Pécs.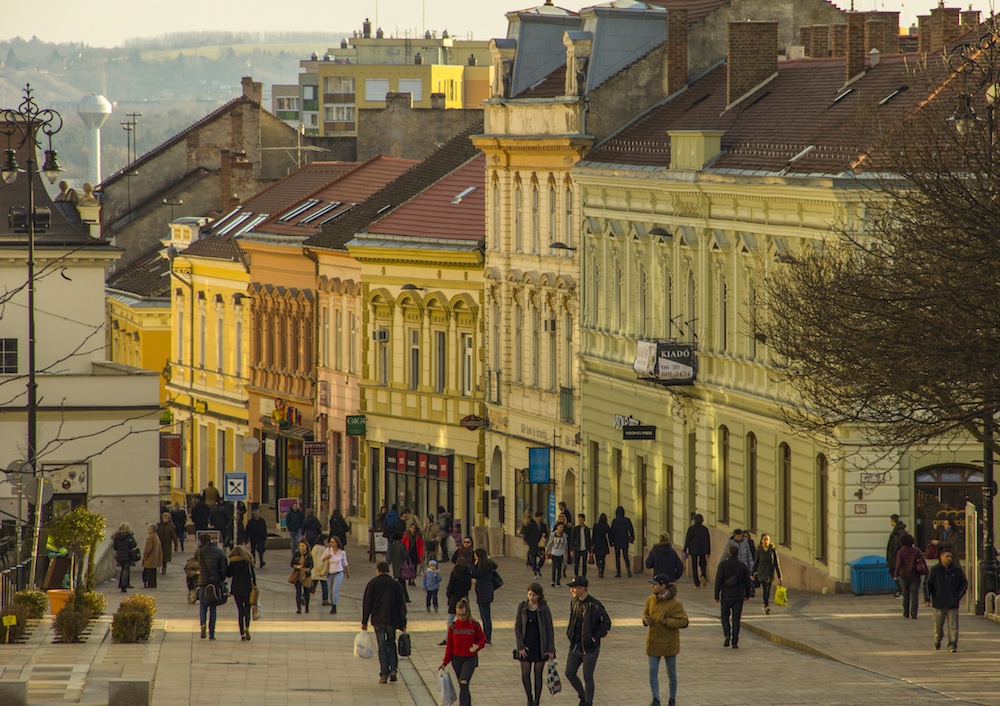 Its streets are lined with pretty architecture…from Baroque to Hungarian Art Nouveau. Wandering through the historical center is one of the best ways to enjoy Pécs.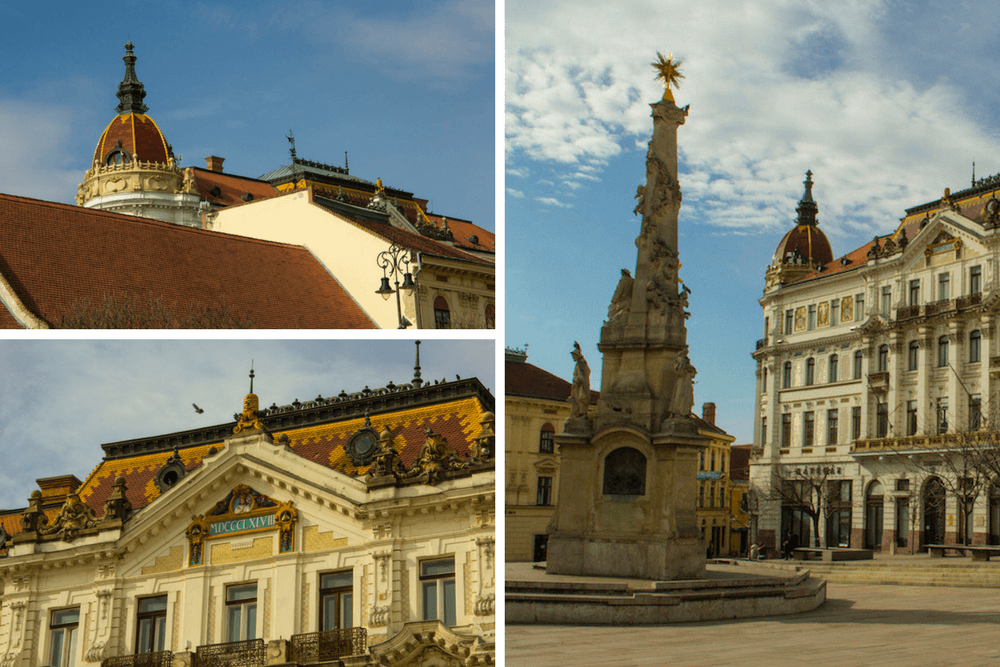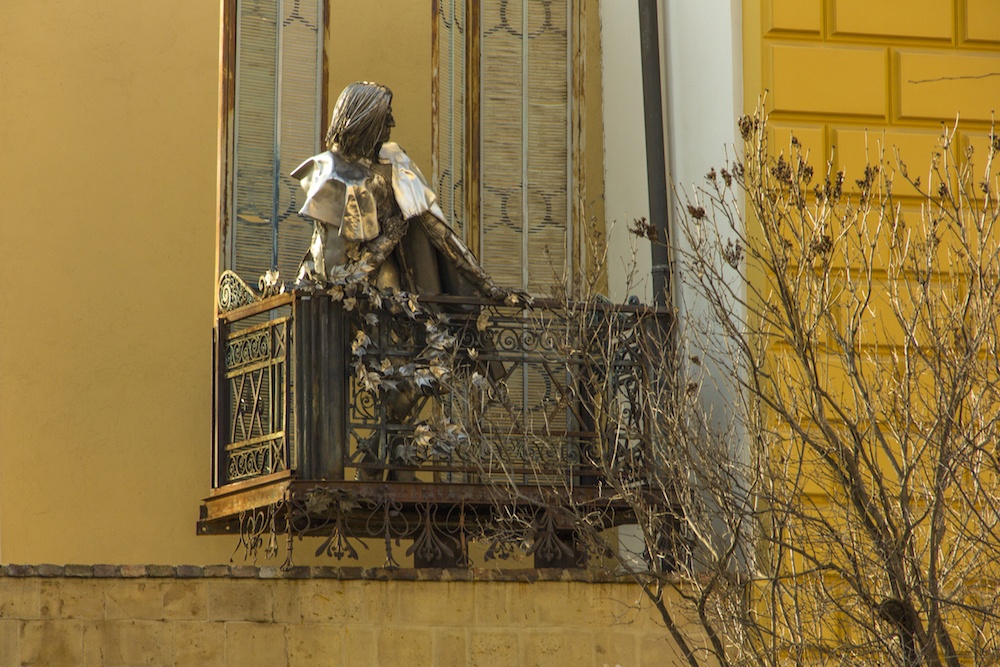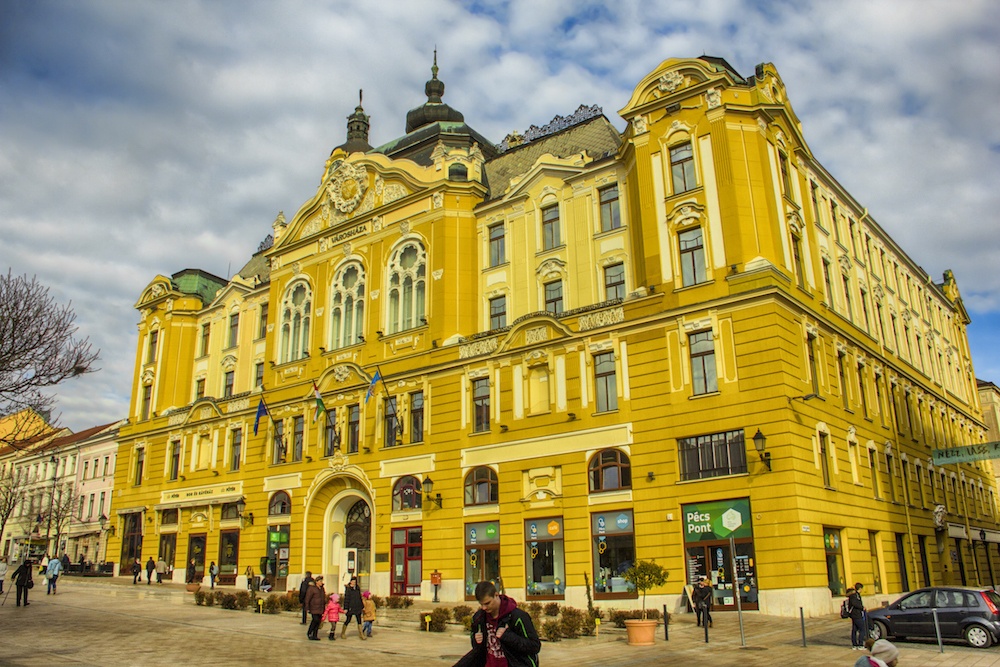 Bottom Line? Pécs is a lovely overnight trip from Budapest, or a nice stop (and slight diversion) if you're travelling between Budapest and Croatia
---
Practical Information
Multiple trains per day run between Budapest's Keleti pályaudvar (station) and Pécs, and cost between Ft 4,000 and 4,600 for a one-way ticket. Note, you must have a seat reservation when travelling on trains in Hungary. For the full timetable, check the Hungarian rail website (in English).
We stayed overnight, and would recommend the same. At about 3 hours, or slightly longer, it's a bit too far away for a day trip from Budapest. Choose a hotel in the historical center – there are plenty to choose from. We stayed at Adele Boutique Hotel, which was about 3 minutes' walk from the main square and mosque.
---
Traveling to Central Europe? Check Out These Suggested Posts
---
Like This Pécs Hungary Pictures Post? Be Sure to Pin it for Later!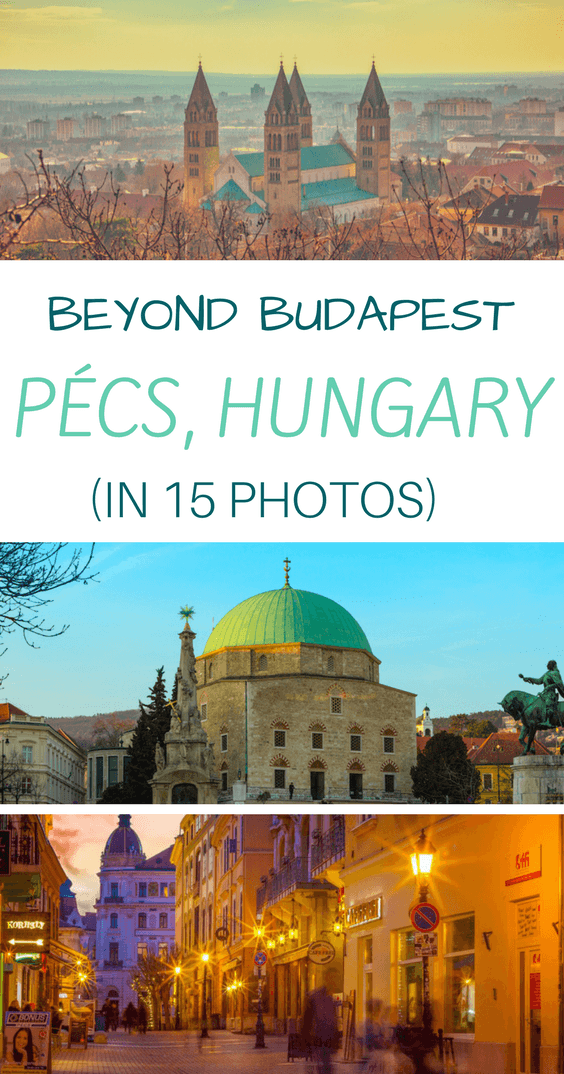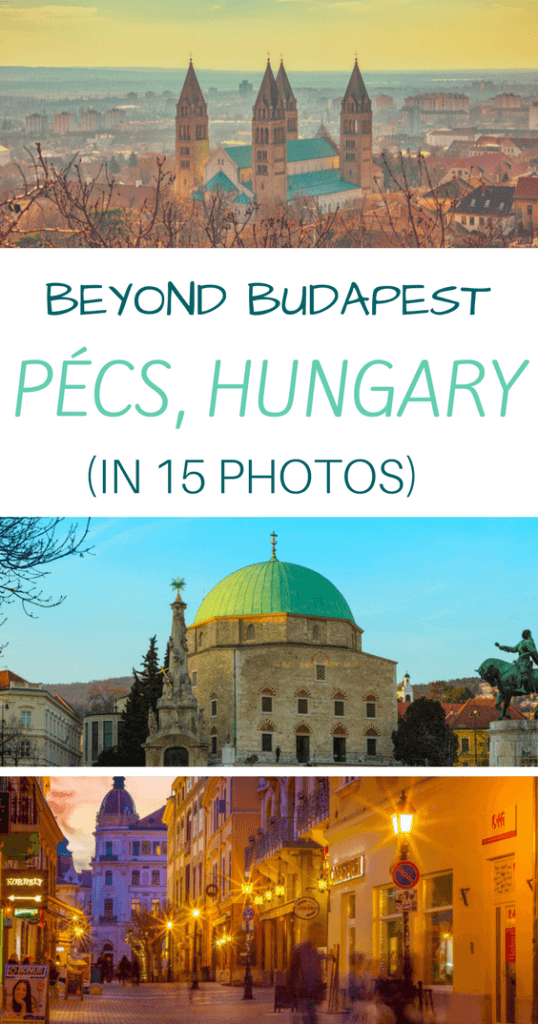 ---