Canadian Rockies Itinerary: A Canadian Travel Blogger Outlines a Perfect 14-Day Canadian Rockies Itinerary and Vancouver to Calgary Road Trip. Free Trip Planning Ideas for a Canadian Rockies Holiday.



Planning the perfect travel itinerary is actually one of my favorite parts of travel.
I used to LOVE buying guidebooks, spending hours at the bookstore choosing between the Lonely Planet, Rough Guide, Eyewitness Guide, and more. These days, things have changed a bit, and now I love spending hours reading blogs, checking Instagram, and collecting digital articles about the places we want to go…with the occasional guide book thrown in, because Im one of those old-timey paper-lovers :)
As seems to almost always be the case, though, far away places always seemed more exciting than my own backyard, and I never dedicated the same zeal and enthusiasm I've applied to places like Portugal, Spain and the Czech Republic (Czechia) as I have to our own backyard in Canada. Growing up in Vancouver and ski racing throughout high school, I can't even count the number of times I've done the drive between Vancouver and Calgary, or the places we've visited in the Canadian Rockies since.
Recently, someone forwarded us an email asking for Canadian Rockies itinerary recommendations, and I realized we hadn't written very much (cough, cough…almost nothing at all) about our two home cities of Vancouver and Calgary, travel in the regions around the two cities, and in the stunning Canadian Rockies region that lies in between. Craziness!
I responded to the email, of course, but figured I may as well also write out our thoughts here, too, in case other people have similar questions (which I expect they do!), are planning their own Canadian Rockies itinerary, or are looking for some travel planning help on this big, wild world that we call the Internet.
So here goes…our advice and thoughts for finding or organizing the most perfect of Canadian Rockies tours below! Basically, this is a summary of what we know about the region, and what we'd suggest in terms of a Canadian Rockies itinerary to a friend who was planning a visit.
We've started by outlining a 14-day Canadian Rockies itinerary that's self-drive and mostly independent: basically a Vancouver to Calgary road trip. For the 14-day itinerary, it's mostly independent tourism, with a few organized and pre-booked activities thrown in when it seems to make sense.
Following the 14-day itinerary, we've also added some extensions you could add if you had more time. Then, we've looked at other options for visiting the Canadian Rockies, if you don't want to do a self-drive, and would rather have everything taken care of you. We've also tried to compare costs, using the Michelin driving costs calculator for fuel costs, Holiday Autos for car rentals, fees that we can think of. For hotels, we've used Booking.com to find 4-star hotels to use for pricing…obviously the budget would go up if you want to stay in 5-star properties, and down if you are fine with a dorm bed in a hostel!
We've included some tours as well, but as a warning, we haven't done these tours ourselves: the tours included are those we'd suggest to a friend, because they look good, and they get excellent reviews, and they are from what we consider to be reputable companies (i.e. Viator and GAdventures) so as best as we can tell, they're a good choice. But definitely do your own research.
Because this post is a bit long, and because not all information will be applicable to everyone, I've created a table of contents which you can use to jump between sections.
Canadian Rockies Itinerary: 14-Day Vancouver to Calgary Road Trip Itinerary
Day 1 & 2: Explore Vancouver Independently: Nicknamed the city of glass, there's nothing quite so beautiful as Vancouver on a sunny day, when the sea sparkles and the mountains shine. The trick is visiting during nice weather…quite the feat considering this west coast city gets more than 160 days of rain per year.
Day 3: Day Trip to Whistler: Just under 2 hours north of Vancouver, the mountain resort town of Whistler is home to both Whistler and Blackcomb mountains, and plenty more to do: if you enjoy outdoors activities, shopping and dining — all within a picture-perfect alpine town — you'll love Whistler. Whistler is great in both summer and winter (and spring and fall!), and it's easy to visit on your own or as a small group tour.
Day 4: Float Plane to Victoria: The capital city of British Columbia, Victoria has a lovely and walkable city center ready to explore. Highlights of Victoria include the trip from Vancouver (take a seaplane one way, and ferry on the return, for the best views), the inner harbour and parliament building, and Butchart Gardens.
Day 5 & 6: Tofino: Perched on the western edge of Canada, Tofino is a laid-back beach town famous for big waves and a relaxed vibe.
Day 7: Travel Day: Head back to the Vancouver mainland via BC Ferries. Count this as a travel day, and don't plan too much else!
Day 8 & 9: Okanagan Valley: Road trip from Vancouver to Kelowna or Penticton to enjoy Lake Okanagan and the heart of BC's wine growing region. Includes two additional route options in case you'd rather try something a bit different.
Day 10 & 11: Banff / Lake Louise / Jasper: A cozy mountain town within a national park, Banff is full of gorgeous hiking, cycling, and skiing; mountains, lakes and wildlife; and great food and drinks spots within the town. North of Banff/Lake Louise, the town of Jasper and Jasper National Park offer much of the same, with the addition of the impressive Columbia Icefield glacier. While Jasper National Park is larger than Banff, the town is much smaller, and sees fewer visitors. If you have time, the drive between Banff and Jasper is an attraction in and of itself.
Day 12 to 14: Calgary: Having shaken off its reputation for being a bit buttoned-up and corporate, Calgary has recently embraced its 'big city' status, and is full of dining and cultural activities that will make you wish you planned for a longer stay.
Estimated Costs of a 2-Week Self-Drive Cost Estimation: A comprehensive cost estimation for 2 adults doing this 2-week Canadian Rockies itinerary.
Optional Trip Extensions
The Gulf Islands: Sandwiched between the mainland and Vancouver Island, the Gulf Islands are a string of little jewels in the Salish Sea. For most visitors, the upscale hippie magnet of Salt Spring Island is the main draw, perfect for exploring farmers markets, enjoying artisan cheese and relaxing in a gorgeous setting.
Seattle: Just 3 hours' drive from Vancouver, starting or ending your trip in Seattle makes perfect sense if you'd like to add some USA to your trip. For a beautiful twist in the itinerary, take the ferry from Seattle to Victoria.
Edmonton: Full of independent boutiques, galleries, and lots of arts and cultural venues, Edmonton has an independent spirit that sets it apart from its big sister to the south (Calgary).
How to Visit the Canadian Rockies
Take a Tour: Many of the major international tour operators (think G-Adventures, Intrepid, Trafalgar, etc.) are operating in the region, giving you a wealth of Canadian Rockies tours to choose from if you'd prefer to travel with a group. I've done a comparsion chart of different Canadian Rocky tours in the hopes it will help you choose the best option for you!
Take the Train: The Rocky Mountaineer offers a beautiful way to travel between BC and Alberta, with a focus on sweeping views and an upscale experience.
Base Yourself in Vancouver and Calgary, and Fly In Between: If you're short on time, you might opt to fly between Vancouver and Calgary to save a few days.
Cost Comparison Between the Different Travel Styles: A quick comparison of the costs associated with the different travel styles.
Read More: More blog posts to help you plan your Canadian Rocky tour!
14-Day Vancouver to Calgary Road Trip Itinerary
Day 1 and 2: Explore Vancouver Independently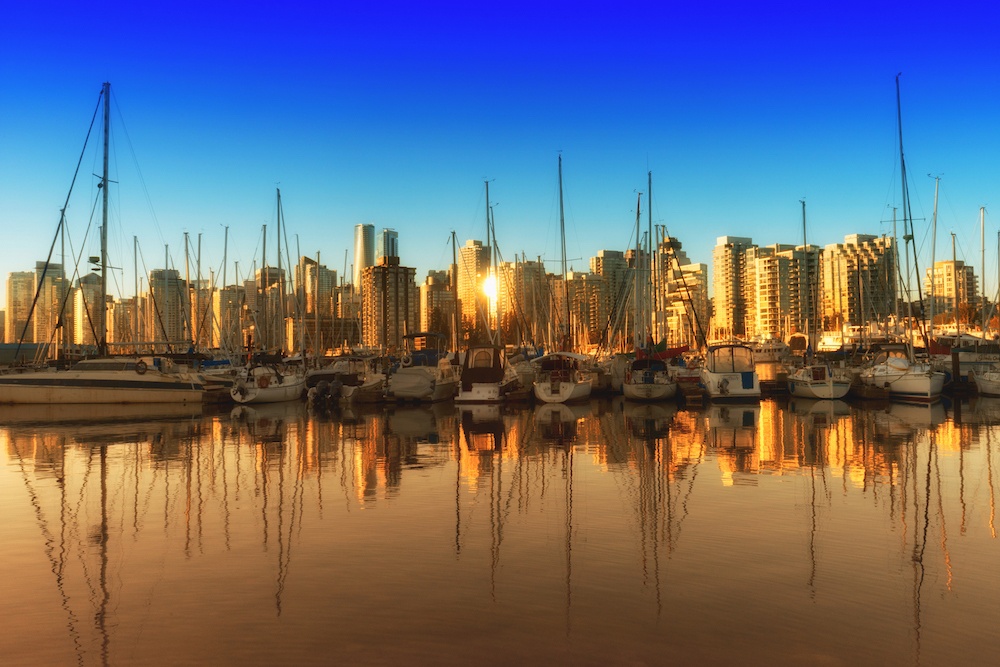 A must-see, beautiful coastal city of about 600,000 residents, Vancouver is unique in that it has both mountains and beach/ocean, and benefits from a mostly temperate (but rainy) climate year-round. Vancouver has fantastic scenery, world-class dining, great outdoor activities, and all the cultural pursuits you'd expect of a world-class international city.
Having grown up here, I have loads of suggestions about the best things to do in Vancouver…I've listed below what I consider the best for a first-time visitor:
The Sea Bus: A public transport ferry that shuttles between Waterfront Station (downtown) and Lonsdale Quay (North Vancouver), the sea bus is a cheap and cheerful way to get some great views. Once in North Vancouver, check out the recently re-developed Shipyards area around Lonsdale Quay, which holds markets in the summers and has some casual restaurants and pubs to enjoy. If you prefer staying in calmer areas outside the downtown core, the Pinnacle Hotel in North Vancouver has a good reputation.
Grouse Mountain: One of three developed mountains easily accessible from downtown Vancouver, I think Grouse is the best for visitors because you get to take a gondola up to the top (rather than driving up the other two mountains), and the mountain has done a great job at building out a range of attractions and activities to keep you busy once you're actually up the mountain. Grouse is easy enough to reach via public transport, or you can take a tour that includes Grouse, the Capilano Suspension Bridge, and transportation.
Capilano Suspension Bridge: Just down the road from Grouse Mountain, crossing the Capilano Suspension Bridge is not for those who suffer from vertigo or a fear of heights! For a free alternative, Lynn Canyon also has a smaller suspension bridge.
Granville Island: A lovely public market development with fresh and cooked food, loads of restaurants, and small galleries and shops, this is a nice way to spend a morning or afternoon. The best way to get to Granville Island is to take the aqua bus from downtown (tip: if you have an Entertainment.com membership, they usually offer discounts)
English Bay: A beautiful beach area in the west end of downtown, this is a great place to laze the day away or catch sunset. If the weather is nice enough, there is a public pool further along at Third Beach.
Downtown: Vancouver has a great food scene, with many, many options to choose from in Yaletown, Gastown, and (to a lesser extent, but with great views) around Canada Place. For independent shops, hit up Gastown.
Stanley Park: A massive public park in the centre of the city, the best way to explore is via bike. You can rent bikes along Denman Street, or join a bike tour of Vancouver.
Yaletown Seawall: Vancouver has a "sea wall" walking/bike path through much of the downtown area, where land meets the sea. My favorite section of the seawall is down near Yaletown/Roundhouse, and simply going for a walk and people watching on a nice day is one of my favorite things to do in Vancouver.
Vancouver Trip Planning Resources & Tips
Day 3: Small Group Day Trip to Whistler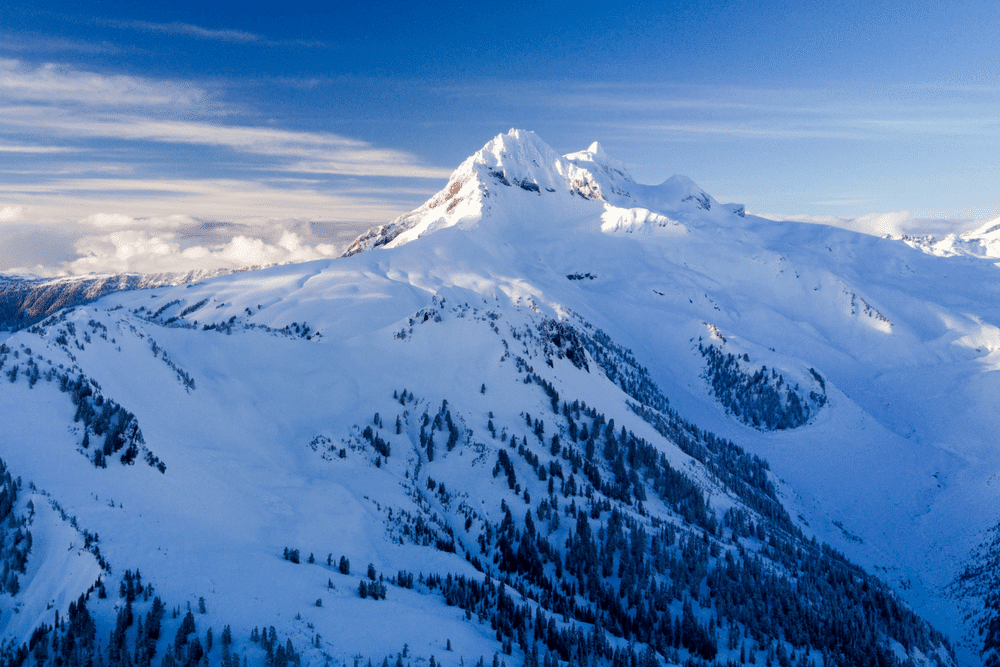 The mountain town of Whistler lies just under two hours' drive north of Vancouver. In winter, Whistler is full of skiers and snowboarders from around the world enjoying the two mountains: Whistler and Blackcomb. In summer, the community bursts to life with mountain biking, hiking, and lake activities. Year-round, the cute village at the heart of the community is full of restaurants and shopping, galleries, and events.
The easiest way to visit Whistler as a day trip from Vancouver is to either rent a car or take an organized small group day trip from Vancouver (which includes a stop at the lovely Shannon Falls).
If you go on your own and are in need of some ideas, the Longhorn Saloon & Grill at the base of the mountain is always a good bet for pub grub. Creek Bread is a much-loved spot for flatbread pizzas (albeit a bit inconvenient on Creek Side if you're without a car). Purebread is a popular bakery/coffee spot in the village. And if you're in need of some pampering, be sure to visit Scandinave Spa while in town. If you want a guided experience, you could check out this Culinary Tour around Whistler.
A few more ideas: for spectacular views, take the Peak 2 Peak Gondola.
If you decide to stay overnight and are looking for a 'romantic mountain' experience (a bit out of town), check out the highly-rated Nitka Lake Lodge. If you want to stay in the heart of the Village, check out Pan Pacific Whistler Village.
Day 4: Float Plane to Victoria & Inner Harbour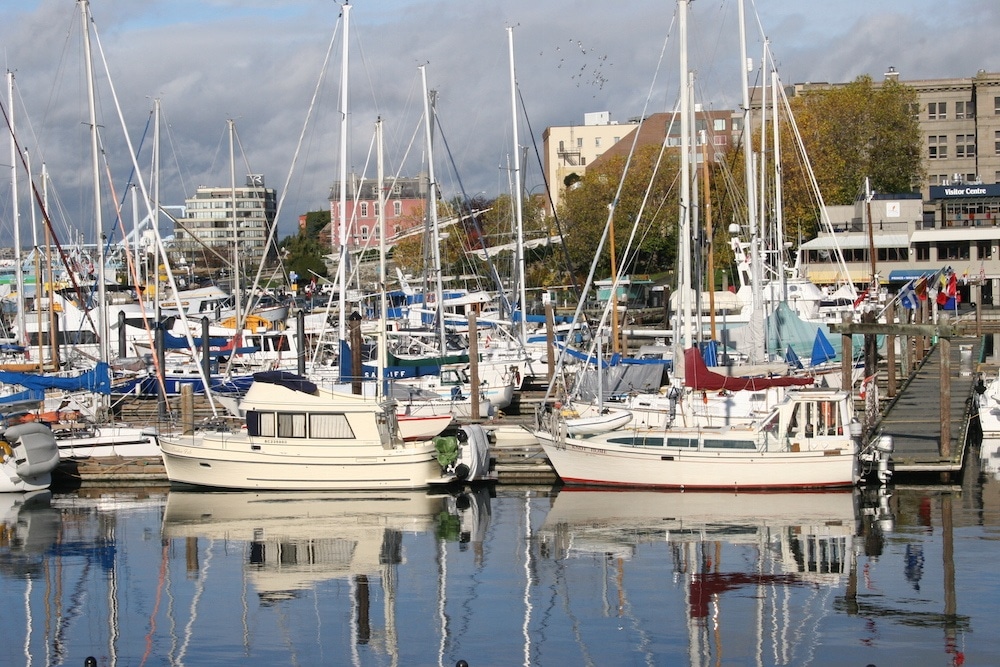 Take the first leg in a seaplane-ferry combo to Victoria by catching a float plane from downtown Vancouver to downtown Victoria, enjoying jaw-dropping views along the way (seriously – the float planes are one of my favorite things to do in Vancouver!). Spend the day exploring the inner harbour, catch a whale watching tour if you're interested, and spend the night in Victoria.
Smaller (and cuter!) than Vancouver, Victoria lies beyond Canada's mainland at the southern tip of Vancouver Island, parallel to northern Washington State (USA). It's the largest city on Vancouver Island, the provincial capital of BC, and home to a large university (UVic). In the past, we joked that Victoria was full of the newlywed or nearly dead — i.e. not very exciting — but that's changing as tech startups and their workers move to the city.
Victoria is a great spot for whale watching, enjoying the beautiful Butchart Gardens, checking out the inner harbour and parliament building, and generally enjoying a quaint and pretty downtown. If you're feeling posh, enjoying high tea at the Fairmont Empress Hotel is another classic Victoria experience.
Your best bet for a short-stay is to stay in the Inner Harbour area of the city, where most of the city's best hotels are clustered. Beating out many international chain hotels, Abigail's is one of the top rated places to stay in Victoria. The Regent is also very popular, and highly rated by past guests!
Day 5 & 6: Tofino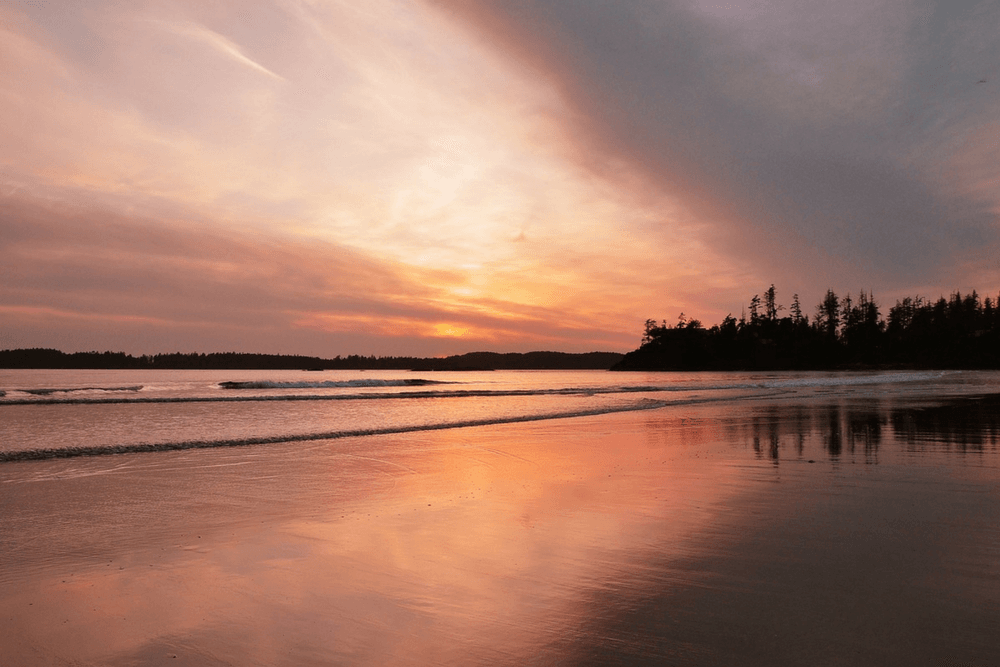 On day 5, rent a car and drive to Tofino for two nights.
Other than Victoria, Tofino is probably the most famous and visit-worthy place on Vancouver Island. Located on the southern half of the Island's west coast, Tofino is a sleepy town known for big waves and whale watching. If you want some spectacular west coast wildness, Tofino is the place! You can fly directly to Tofino from several destinations, you can take a ferry to Tofino, or you can drive, as suggested here.
If you do drive, stop in at Coombs Old Country Market near Parksville on your way to see the star attraction: goats on a roof. To be fair, the goats are only up there in the summers, but Coombs also has a good restaurant worth stopping in for lunch any time!
If you like beer, be sure to stop into the Tofino Brewing Co. while you're in town. And when it comes to finding the best place to stay in Tofino, go for one of the lovely B&B or lodge-style accommodations on offer.
Day 7: Travel Day
On Day 7, drive back to Victoria, and return the rental car before catching a BC Ferry back to the mainland (the easiest way to do this is arrange a coach and ferry transfer, as public transport isn't great on either end of the journey). This will likely be a full-day of travel back to the mainland, so don't plan on doing anything else on Day 7.
Day 8 & 9: Road Trip to the Okanagan Valley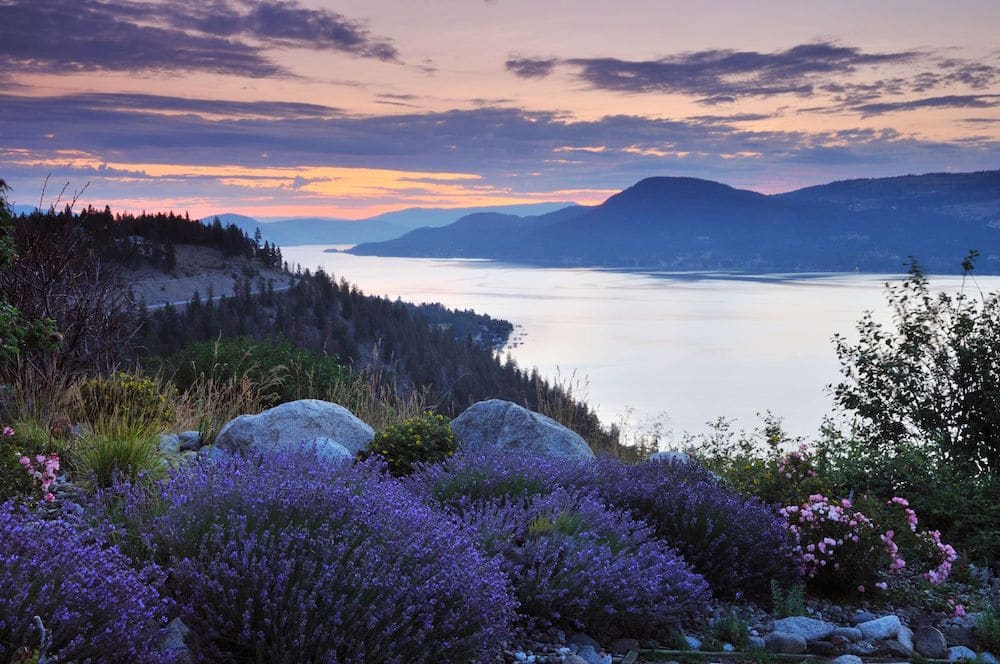 Pick up a Vancouver to Calgary rental car, and start your Vancouver to Calgary road trip! Personally, I'd suggest taking a southern-ish route, in which you'd drive from Vancouver to the Okanagan Valley on Day 8, stay overnight for two nights to enjoy Lake Okanagan and the many wineries in the area, before continuing on to Banff on Day 10.
In Kelowna, the lovely-looking Myra Canyon Ranch is one of the highest-rated accomodation options, but it's a 30-minute drive from the city center. If you're looking for a lovely retreat, it looks like a great bet; if you want something more central, check out Hotel Eldorado for an upscale boutique experience, right on the lake, or the Royal Anne for something central, affordable and well-rated by past guests.
If you have a designated driver, it's possible to visit the many excellent and beautiful wineries in the area. If you'd rather have the driving taken care of, there are multiple wine tours that will take care of it for you!
Alternative Routes
There are, however, a few other options as well. There's a Northern Route, in which you'd drive from Vancouver through Whistler, Lillooet, Wells Gray National Park and Mount Robson before continuing on to to Jasper. I'll be honest, I am far less familiar with this route, which is why I'm focusing on the Southern Route itinerary in this post.
You could also driver further south, and hit up Osoyoos and Christina Lake before driving north to Nelson or Fernie (once named the coolest town in the world by Rolling Stone Magazine…to which everyone who lives in BC and Alberta responded with a collective, huh?)
Personally, I think driving to Kelowna or Penticton offers the most for a first-time visitor interested in a highlights of western Canada and the Canadian rockies itinerary.
Day 10 and 11: Banff or Jasper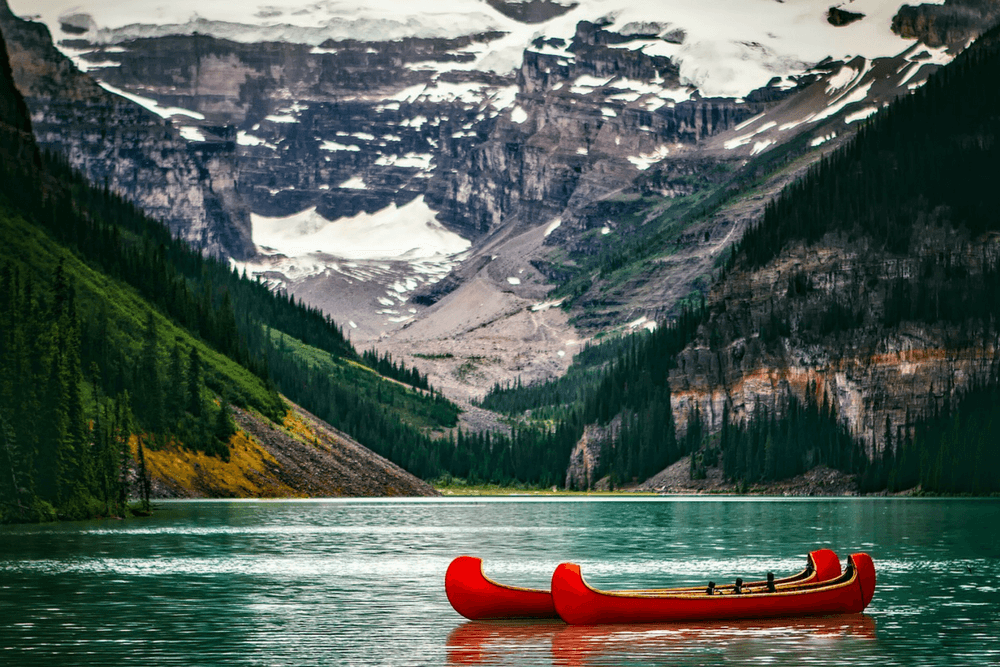 Assuming you took a southern route through the Okanagan Valley, continue your drive from Kelowna (or Penticton) to Banff, for two nights. In Banff, the Fairmont Banff Springs is the iconic hotel to stay in, but there are plenty of other options if your budget doesn't allow. If you don't stay at the Fairmont, be sure to visit and do a self-guided tour of the property, and learn the story of the ghost bride (which terrified me when I was a child!)!
Banff is both a beautiful Rocky Mountain town about 1.5 hours' drive from Calgary, and a UNESCO-listed National Park. Both are famous for their spectacular scenery (both mountains and lakes), great outdoor hiking and wildlife tourism, and Banff has a cozy town center to base yourself. Like, Whistler, Banff has loads of cute boutiques, galleries and restaurants to explore. Lake Louise is about 40 minutes northwest of Banff, within the boundaries of Banff National Park. Note, to stop in Canadian national parks, you're required to have a park pass, which you can buy at the entrance to the parks. If you're simply passing through (no stops – not even for a bathroom break), you don't need a pass.
Some fun suggestions for Banff/Lake Louise:
If you took the northern route, spend one night in Jasper to visit the Columbia Icefields, before driving south along the Icefields parkway to Banff for one night.
Jasper National Park sits north of Banff National Park. Driving between the two from Japer town to Banff town is just under 4 hours. Like Banff and Whistler, Jasper is a cute mountain town, and the best place to base yourself for exploring the Jasper National Park, and visiting the Columbia Icefields, a massive glacier formation you can visit and walk on.
Day 12 to 14: Calgary (with Possible Day Trips)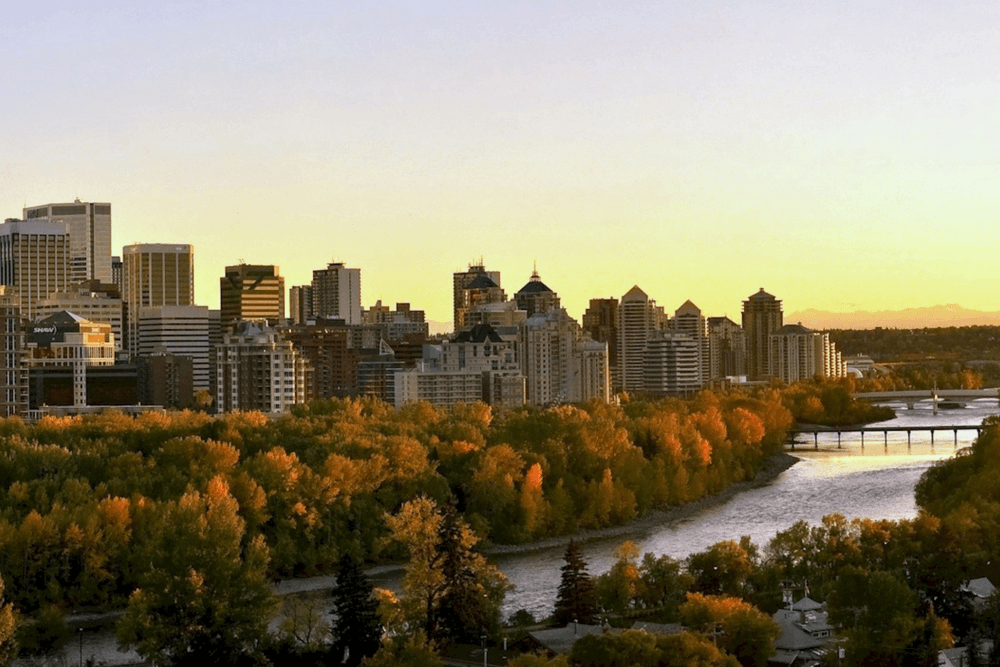 Continue on to Calgary. Drop your rental car off on Day 12, and then get a hotel in Downtown Calgary and use your two feet and the public transit system to explore. If you have time, take a day trip to Drumheller and the Canadian Badlands.
Calgary is Geoff's home town, and he spent most of his life exploring Calgary and the surrounding areas. I (Katie) also lived in Calgary for about 4 years, so have a few ideas about the city, too.
Serving as a big city that bridges the rocky mountains to the west with the great expanse of the Canadian prairies to the east, Calgary has the feeling of both a small town and a big city, something you'll notice if you fly into the city and are welcomed by the hospitality greeters in cowboy hats! Generally quite wealthy due to its concentration of oil company head offices, Calgary is full of great restaurants and shops, excellent arts and cultural attractions, and serves as a base from which to visit Banff.

A few notes about the cost breakdown for a DIY 14-day Vancouver to Calgary road trip that you see in the table…
First of all, this is an estimated cost breakdown for two adults. To keep things consistent, I randomly chose a two-week period in June for all the bookings. For car rentals, I used Holiday Autos to find prices, because that's the site we use most often ourselves. For hotels, I used Booking.com to find prices for the same reason: it's what we use to book hotels. The fuel, car rental, and hotel costs are all the same whether you're travelling on your own or with a second adult. For food, I doubled the budget to create a two-person cost estimate. The food budget doesn't leave much room for alcohol or treats.
The budget doesn't include activities, but if you wanted to add in entrance tickets or tours, I've outlined some cost ranges below so you can get an idea of what you'd have to spend. The cost ranges are quite large, with visiting a sight independently using public transport at the low end, and visiting as part of an arranged tour at the high end. All prices are for two adults, and are in USD, converted based on today's exchange rate (which will obviously change over time).
If you plan to do some organized trips and visit some attractions independently, it's probably wise to budget for another $1000 or so, bringing the trip cost for 2 people to about $5700 US.
Grouse Mountain: $67.28 / $236.54
Capilano Suspension Bridge: $59.90 (individual) / included on the Grouse Tour
Whale Watching Tour: $208.30
Day Trip to Whistler: $82 to $221
Vancouver Cycling: $60 to $150
Kelowna Wine Tour: $200
Banff Gondola Ride: $80 to $100
Banff to Columbia Icefields Tour: $380
Badlands Day Trip from Calgary: $206
14-Day DIY Trip – Cost Breakdown
4 Nights in a 4-Star Hotel in Vancouver, $1000
Organized Small Group Tour to Whistler, $107
Float Plane flight to Victoria, $167.18
1 Night in a 4-Star Hotel in Victoria, $160
2-Day Car Rental for Tofino Trip + Fuel, $161.36
2 Nights in a 4-Star Resort in Tofino, $432
Ferry & Bus from Victoria to Vancouver, $60
Car Rental + Fuel for Vancouver to Calgary Drive, $525.14
National Park Pass for 4 days, $80
2 Nights in a 4-Star Hotel in Kelowna, $366
2 Nights in a 4-Star Suite in Banff, $611
2 Nights in a 4-Star Hotel in Calgary, $291
Food Budget for 2 Adults ($26 per adult per day), $728
Total Base Costs, $4688.68
Additional Tour and Activity Budget, $1000
Estimated DIY Trip Cost for 2, $5700
Optional Trip Extensions (If You Have More Time)
The Gulf Islands (Near Vancouver)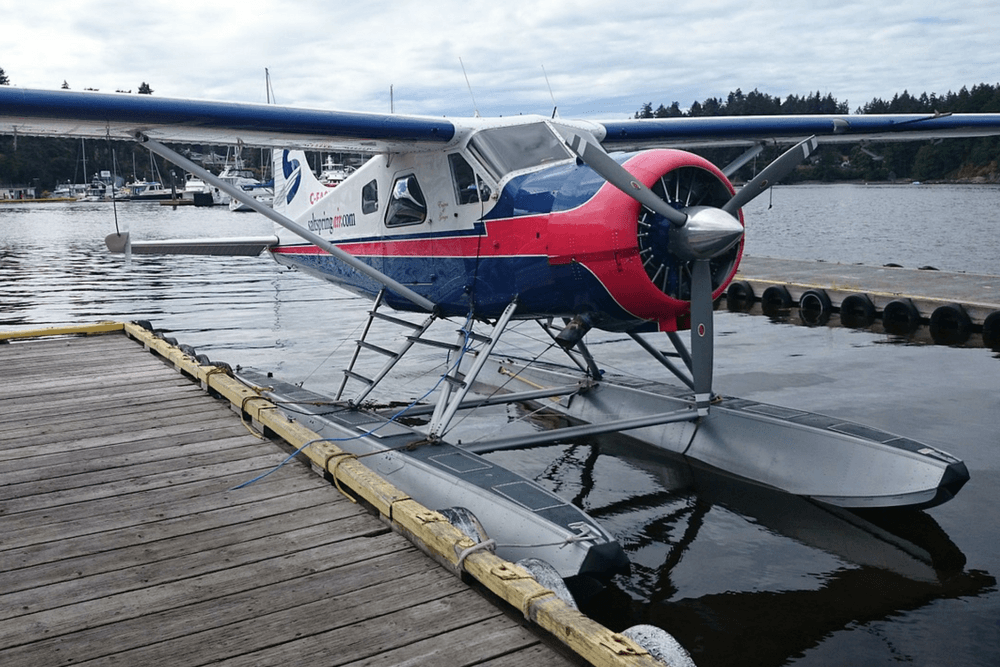 The Gulf Islands are a chain of beautiful islands located in between Vancouver and Vancouver Island. The southern islands are the most popular for visitors, and are known as a place that attracts artists and makers of all sorts, as well as their outdoor activities. Saltspring Island is the largest, and the most visited of these islands. If you like food, wine, arts and culture, and outdoors, you'll probably find Saltspring very charming!
Seattle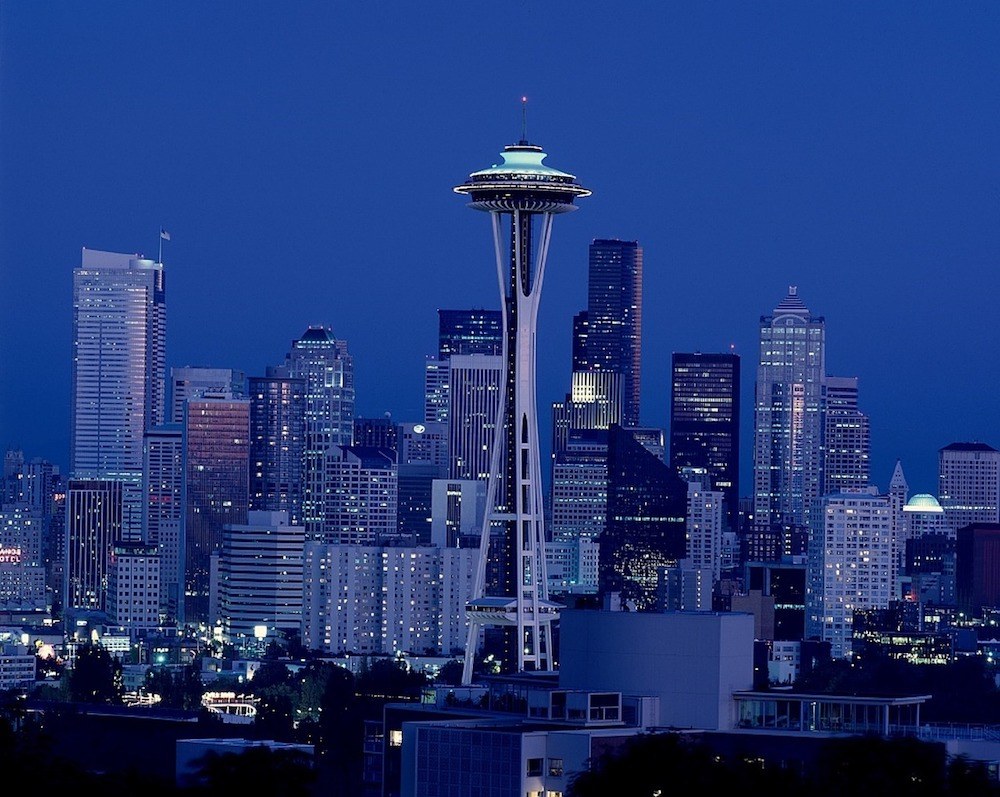 Seattle is actually very accessible to Vancouver, and you can drive downtown to downtown in about 3 hours, as long as the border isn't lined up a lot.
A nicer way to incorporate Seattle into your itinerary would be to book an open-jaw flight into Seattle and out of Calgary. After exploring Seattle for a few days, take the ferry from Seattle to Victoria (a gorgeous trip on a sunny day!), and complete the Victoria and Tofino part of the trip before heading to Vancouver, and spending a few days there.
If you do decide to add Seattle to the list, be sure to read our Where to Stay in Seattle guide, written by a local!
Edmonton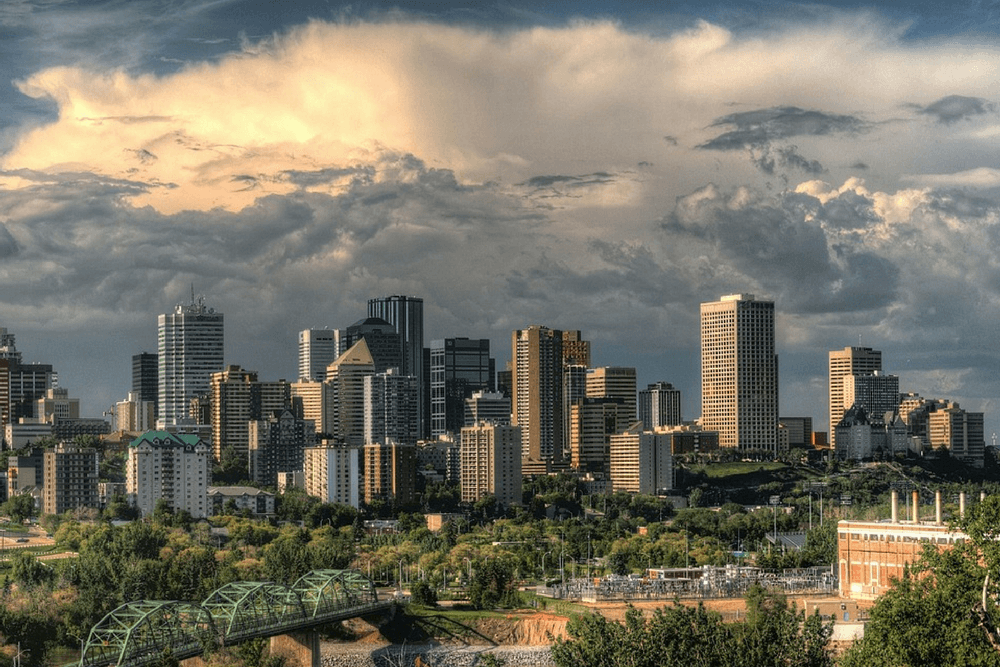 Edmonton is about 2 hours north of Calgary. I have to be honest, I haven't spent a lot of time in Edmonton, other than short trips when we were living in Calgary and trips to the shopping mall when I was a kid! What I do know about Edmonton is it's developing quite the reputation for an up-and-coming arts and cultural city full of theatre, music and galleries to enjoy, and those who visit Edmonton seem to love it!
Edmonton is the best urban jumping off point to visit Jasper (just under 4 hours' drive) and the Columbia Icefields glacier (just under 5 hours). If you're coming from Banff, it's faster – about 2.5 hours from Banff to the Columbia Icefields Discovery Center.
Other Options: If You Don't Want to Self Drive
Take a Tour
There are a few great tour options with respected companies like G-Adventures, which does anything from 'young and fun camping' to National Geographic Journeys with respected guides, that will get you through the same spots, and you won't have to worry about planning it. Most of the tours I've found take the "northern route" from Vancouver to Calgary, taking you from Vancouver, north through Whistler to Mount Robson and then over to Jasper, before going south to Banff and on to Calgary.
G Adventures' small group 12-day National Geographic Journey from Vancouver to Calgary itinerary that covers the main highlights, and they offer both a "YOLO" travel style meant for a younger crowd and an upgraded National Geographic Journeys option. Intrepid's tour is very similar, as far as I can tell
Trafalgar offers similar itineraries aimed at a slightly higher price point, including a 13-day Calgary to Vancouver itinerary at a slightly higher cost, or a shorter 9-day itinerary from Vancouver to Calgary. They also offer itineraries that include a trip on the iconic Rocky Mountaineer train.
I've created a bit of a comparison chart below, which should give you a bit of an at-a-glance look at some of the different tour options.
Canadian Rocky Tours Comparison
G Adventures, Discover the Canadian Rockies,12 Days,Van. to Calgary,Nat. Geo Journey/Upgraded),Banff Historical Walking Tour / Indigenous Cultural Experience / Miette Hot Springs / Jasper Park /Vancouver Island ferry / City orientation walks / Joffre Lake and Marble Canyon / Grizzly Bear Valley river safari / Mount Robson / Columbia Icefields, From $3699
Intrepid, Grand Canadian Rockies,12 Days,Van. to Calgary, Comfort, Butchart Gardens / PEAK2PEAK Gondola / Wells Gray Park / Jasper Park /Lake Louise / Banff Upper Hotsprings, From $3745
Trafalgar, Iconic Rockies with Rocky Mountaineer Gold Leaf,13 Days, Vancouver to Vancouver,Upgraded,12 nights accommodation / 17 meals / 2 days Rocky Mountaineer train / activities and admissions with optional upgrades, From $5170
Take the Train
You know that old travel cliché about the beauty of travel being in the journey, not the destination? I think that quite could probably be directly about the Rocky Mountaineer train that takes passengers from British Columbia to Alberta!
While Canada doesn't have a fabulous train system like continental Europe, there is a train, and it is spectacular. The train is called the Rocky Mountaineer, and there are various routes and packages you can take. Trafalgar organizes one package, a 12-night, 13-day itinerary that takes you round-trip from Vancouver (and includes a trip to Victoria), and includes 2 days aboard the Rocky Mountaineer. This is a nice mix of exploring via train and bus, giving some good flexibility. They also offer options that include pre- or post-trip extensions, such as an Alaska cruise.
Use Vancouver and Calgary as a Base, and Fly Between Them
Canada has two national airlines, WestJet and Air Canada, that have regular flights between Vancouver-Victoria-Calgary-Edmonton.
If you're not interested in an organized tour, taking the train, or doing the long self-drive route between Vancouver and the Rockies, you might consider splitting your trip in half, and using Vancouver as a base from which to visit Whistler, Victoria, Tofino, and (perhaps) Saltspring Island.
And then flying to Calgary, and visiting Calgary, Banff and Jasper, returning to Calgary. You'll miss out on some of the gorgeous middle bits, but you'll also be able to see a lot in a little amount of time…so if you're pressed for time, or hate long hours in a car or train, then this could be a good option!
---

Obviously, this is a ton to think about, and we hope our work in putting together this Canadian Rockies itinerary guide helps you choose the best style of trip for your budget and travel style.
At the budget end of things, I *think* it'd be possible to build a Canadian Rockies itinerary for 2 adults for as little as $5000, taking the most budget-friendly of the G-Adventures or Intrepid tours; these options seem to work out a bit cheaper, or close to the same, as a DIY road trip. Of course, the price will then go up for more comfort and luxury.
I've done my best with the prices here, but – of course – everything is subject to change. Fuel costs could go up or down. Companies could change prices. And hotel prices might shift based on occupancy rates. So don't take these numbers as fact…treat them as a guideline that will hopefully help you plan your Canadian Rockies tour!
Cost Comparison of Different Travel Styles (Per Couple in USD)
DIY 14-Day Vancouver to Calgary Road Trip,$5700
GAdventures 12 to 15-day Tour, Starting at $5478
Trafalgar 7 to 13-day Tour, Starting at $3842
8-Day Rocky Mountaineer Trip, Starting at $5500
---
What do you think about our suggestions for a Canadian Rockies itinerary? What are we missing, what questions do you still have, and when are you planning to visit the Rockies?
Like This Post? Be Sure to Pin it for Later!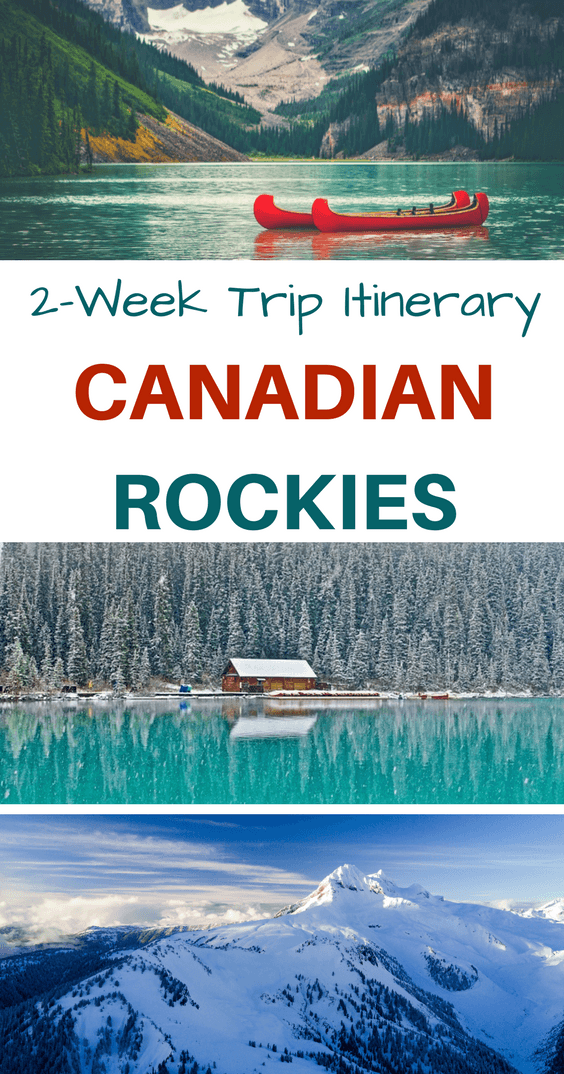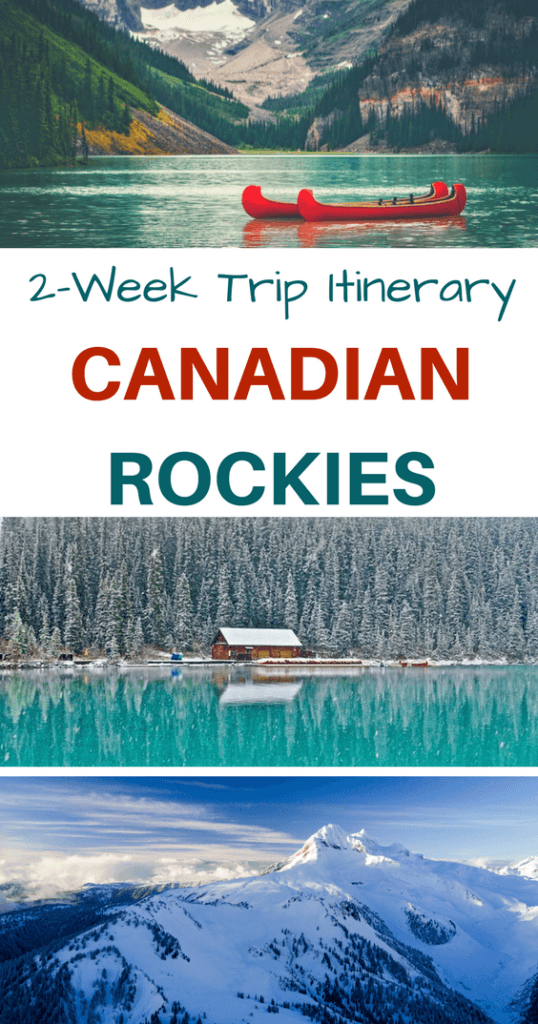 Read More To Plan Your Canadian Rocky Tours
---