Things to do in London: London Travel Tips from An American Expat and Blogger. A Quick List of What to Do in London from a Local!
This post is part of our Tips from a Local interview series, where we interview locals for insiders travel tips about their city! Today, we're chatting to Kelly Mongan, who blogs at A Pair of Passports about the highlights, hidden spots, and best things to do in London. If you're wondering what to do in London, read on for Kelly's top tips!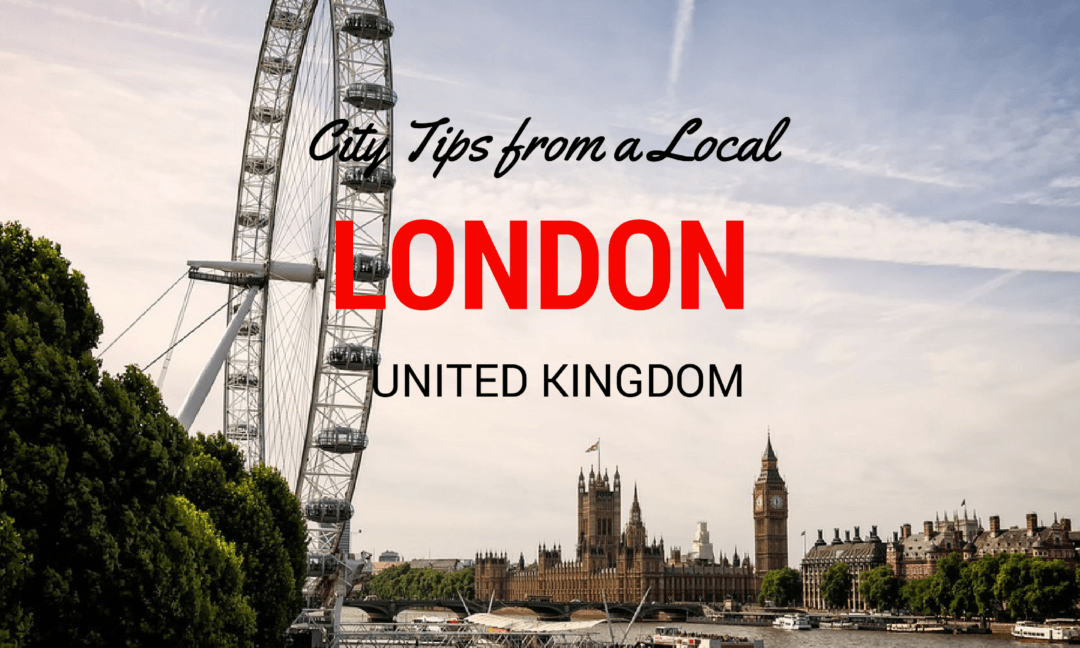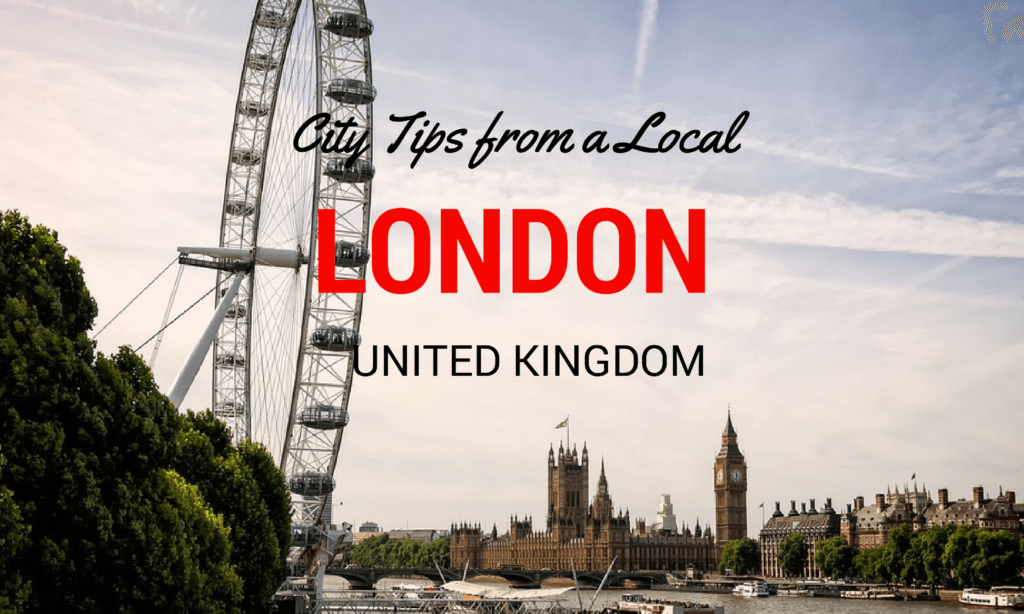 Disclosure: This website contains affiliate links. That means we earn a commission when you use the links on this site to book a hotel, buy your travel insurance, etc.. If you'd like to learn more about how this works, you can read more under our Disclaimer page.
***
Thanks for Taking the Time to Chat with Us, Kelly! Can you Tell Us About Your Life as a Local in London, UK?
I've lived in London on and off for three years now, but permanently as of May 2016 – I am an American, but my husband is British. We got married in August and decided to make London our home (for now, at least!). London is such an incredible place to live, so I was happy to go along with that! If you like dining and drinking and crazy pop-ups, there is something new opening in London every week – every day, it feels like, sometimes!
Unfortunately, I work from home, so I don't get to take advantage of it as much as I'd like. Instead, I usually try to make time to get out of the house for drinks or dinner in the evening and get out as much as possible on the weekends. We also live in Clapham, which is a lovely neighborhood in South West London that is full of people our age (mid-twenties), so we don't really have to leave our neighborhood to do anything we want!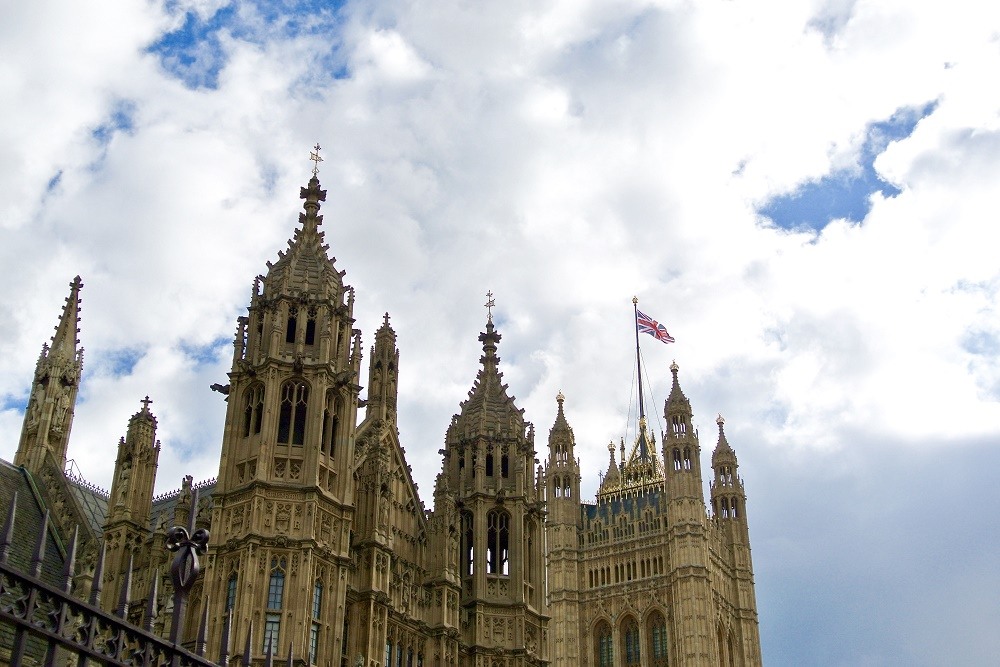 What Are Your Favorite Spots for a Beer or Cocktail in London?
The King & Co. pub in Clapham (100 Clapham Park Rd) is an absolute dream for beer lovers – they're always rotating out the beers, do all sorts of tap takeovers and beer pairing events, and they have a really cool kitchen residency program so the food is always different…and delicious!
For wine, Gordon's Wine Bar near Embankment (47 Villiers St) will always be at the top of my list. It's in a cave and you can physically feel the tube trains rolling by which is a bit creepy, but also so cool. And for cocktails, I love the Sky Bar (Millbank Tower, 30) – delicious drinks with a stellar view of London, who could complain?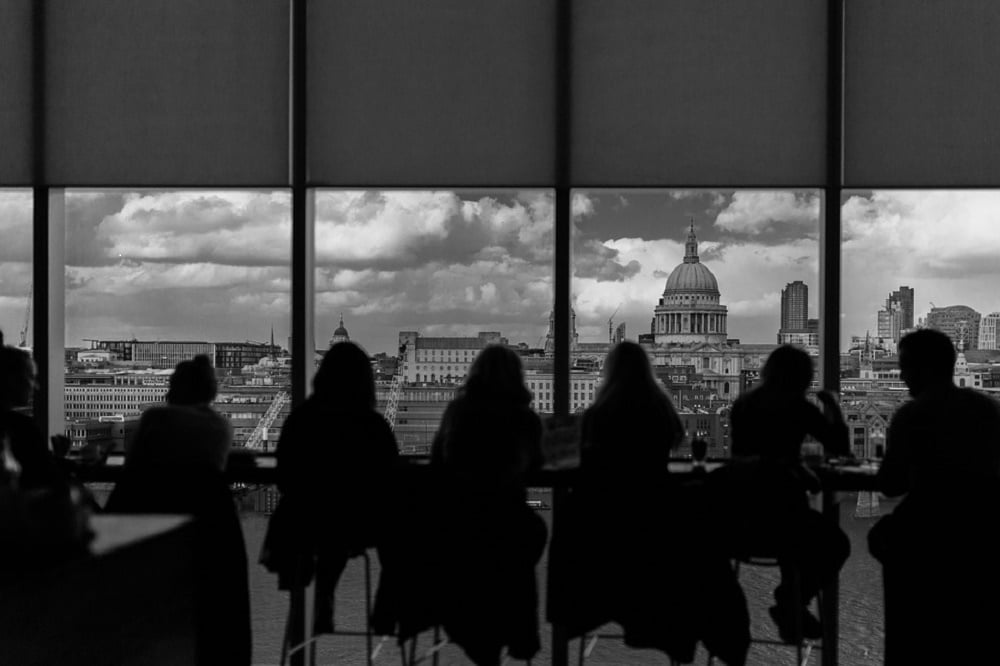 What Are Your Top Don't Miss Highlights In London?
My favorite "big" attraction is the Tower of London – there is so much history there and so much to do and see. Plus, I love looking at the crown jewels and pretending that I might one day own something like that. Every tourist should do a walk around Westminster in order to see Big Ben, the Houses of Parliament, and Westminster Abbey; oh – and ride the London Eye at least once just to take in the views! Another lovely walk is through St. James' Park – you've got views of Buckingham Palace on one side, and the London Eye on the other.
(If you're looking for a place to stay in London near the main attractions, our friends at Travelling King have put together a great list of London Hotels in relation to top attractions!)
If you like riding bikes, Hyde Park is THE perfect spot – see Kensington Palace, the Princess Diana memorial, the Peter Pan statue, and so many more London highlights from the comfort of your bike seat as you ride around. Or, as many locals do on sunny days, swing by the nearby Whole Foods to pick up some ready made snacks & a smoothie, and go sit in the sun!
Insider tip – there's not always a sign saying so, but if you sit on one of the chairs in Hyde Park, they're not free. Someone will come around to make you pay. Even I've been fooled by that!
(Overall though, there are still plenty of things to do in London if you are on a budget.)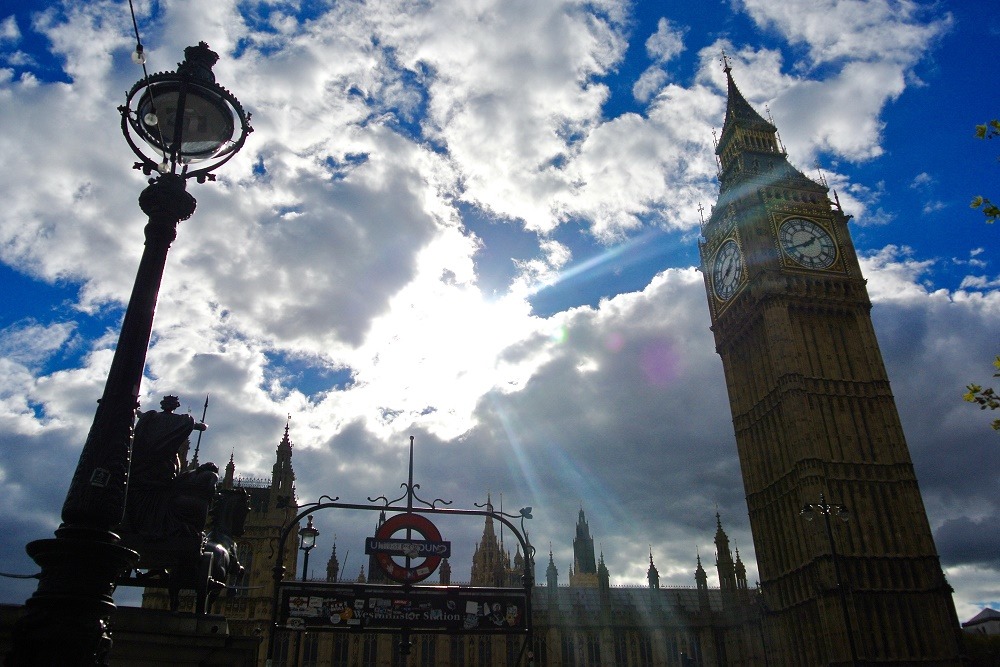 ---
London Deals, Discounts & Money-Saving Tips:
The Go Card London looks like a great concept: you buy a 3, 4 or 5 attraction card that includes free access to a range of the top attractions at discounts of up to 35%. You can choose from the pre-built packages or build your own pass. It could be an excellent option if you have a clear idea of what you want to do, and don't mind committing in advance to save some cash.
The London Pass has a similar concept, but is more all-encompassing. The passes range from one day to 6 days, and include free entry to 60+ attractions. You can upgrade to a pass that includes an Oyster Pass for public transport.
Not a money saver (often, there's a surcharge), but a time saver, are skip the line passes. You can pre-purchase entrance tickets to a number of attractions in London via Viator, a not-bad option if you're heading there in the summer or at Christmas (peak seasons). Check the range of tickets available here.
---
What Are Some Hidden Gems You Want Visitors to Know About In London?
Greenwich isn't necessarily hidden, but it gets missed by a lot of tourists. Head over there for great views of London, a lovely walk around, and the prime meridian. It's also less crowded, so a great spot to get your phone booth photo if that's something you're interested in.
Also not hidden is Chinatown, but it's always overwhelming to find a place to eat. I love Leong's Legend – a Taiwanese restaurant that just upgraded to a larger space because it was always so crowded (39 Gerrard St). Service is not the most friendly, but the food is delicious! On sunny days, a walk along Regent's Canal and some time spent in London's "Little Venice" is a must!
I think the beauty of London is that there is so much to see and do, and so many restaurants and bars to go to that the best-hidden gems are the ones you find yourself. Each neighborhood in London is completely different. Find one that you think suits your style and just wander around. There are many pubs on residential streets, quaint areas that are filled with restaurants and bars and shops, and so much more! Richmond, Hampstead, and the Clapham/Brixton/Balham zone are some of my favorites.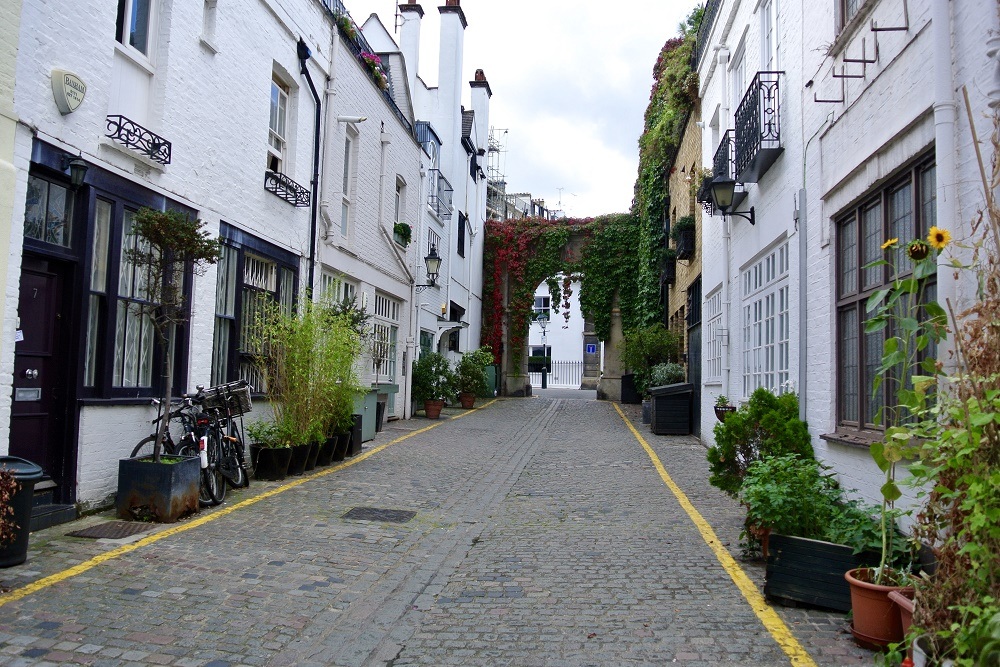 What Is the Coolest Neighborhood in London & What Should a Visitor Do There?
If we're using "cool" in the trendy/hipster sense, Shoreditch & Camden are definitely the places to be. They have plenty of markets, cool cafe/bar concepts, and there's always a lot going on. That's not really my thing, so I prefer to stick to the more traditional neighborhoods.
My absolute favorite place for a full day out is South Kensington. With Hyde Park on its border, it's the perfect location for doing a bit of everything. I love wandering around the Natural History Museum and the V&A Museum, then just walking down streets as if I live there (the houses in South Ken are beautiful!). South Kensington is also home to some of the most famous (and attractive) mews streets in London. One of my favorite pubs, the Queen's Arms, is actually located on a mews street – you feel like a local the moment you get there because a) you found it and it's not the most advertised pub, and b) it's so small and cosy inside you assume only locals would be there.
South Kensington is also walking distance to Knightsbridge, if you'd like to visit Harrod's, and Notting Hill, for the Portobello Road lovers. Insider Tip: On the walk from Kensington High Street to Portobello Road, you'll pass a pub called the Churchill Arms. You'll recognize it because it's covered in flowers on the outside. If you love Thai food, GO THERE!
---
Things To Do in London Map
If you're heading to London, be sure to save this map by hitting the star icon to the right of the map title. That way, you'll be able to view these locations in Google Maps on your smartphone.
---
What's the Best Place to Get a Great Instagram in London?
For incredible shots of Big Ben & the Houses of Parliament, head across the river. There are a few sweet spots where you can get some great angles. Plus, fewer people are over there so you can relax and take your time, without the worry that some tourist's head is going to end up ruining your shot! Or go to Leadenhall Market early in the morning (before all the commuters get there) for a cool architectural shot.
Is There Anything Else You'd Like to Add? Anything We've Missed You Think Visitors Should Know About London?
Learning to use public transport is part of the experience of visiting London. Study the tube map and get an app to look up buses – they'll get you absolutely anywhere. Just avoid rush hour in the summer, unless you want to melt! However, speaking in summer, London is a completely different place when the sun is shining. There is SO much to do in the city come June – I definitely recommend either a summer visit or a Christmas visit if you really want to see the locals at their best!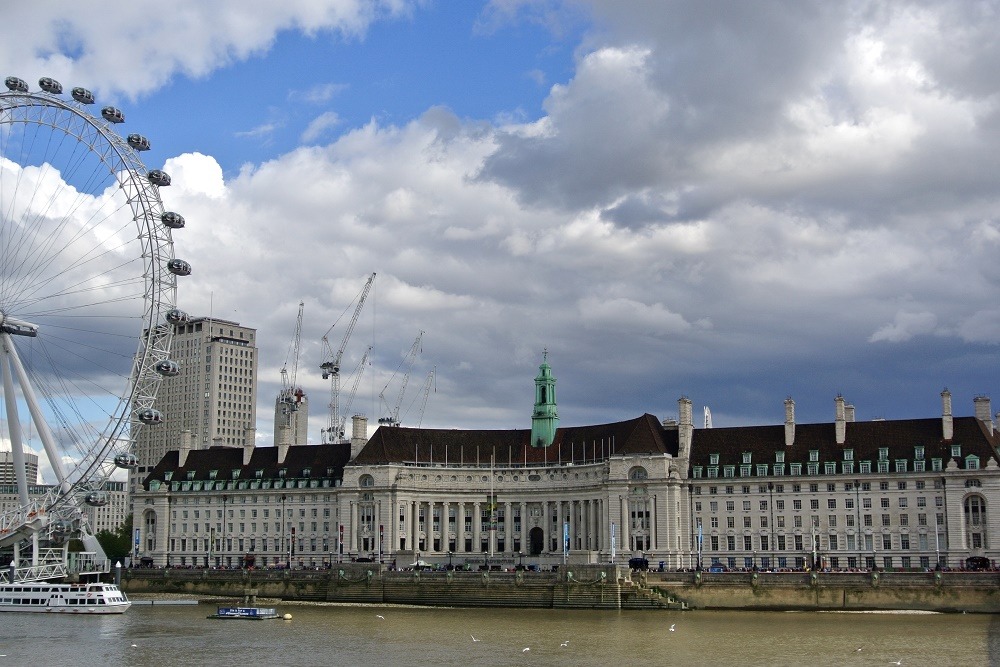 What's Your Website, and Where Can We Find You on Social Media?
You can find me at A Pair of Passports, where I mostly blog about couples travel & lifestyle (mostly Europe, but a bit beyond as well). On social media, the best place to find me is on Instagram and Facebook.
---
Big Thanks to Kelly for Sharing Her London Travel Tips Today! Be Sure to Read More on Her Blog, and if You Like this Post, Share it to Pinterest!