Things to do in Milan: Milan Travel Tips from A Local. A Quick List of What to Do in Milan from a Local!
This post is part of our Tips from a Local interview series, where we interview locals for insiders travel tips about their city! Today, we're chatting to Margherita Ragg, who blogs at The Crowded Planet about the highlights, hidden spots, and best things to do in Milan. If you're wondering what to do in Milan, read on for Margherita's top tips!


Disclosure: This Milan travel guide contains affiliate links. That means we earn a commission when you use the links on this site to book a hotel, buy your travel insurance, shop for travel essentials, etc.. You don't pay anything extra. If you'd like to learn more about how this works, you can read more under our Disclaimer page.
Thanks for Taking the Time to Chat with Us, Margherita! Can you Tell Us About Your Life as a Local in Milan, Italy?
I was born in Milan and have lived here most of my life. The city is still our 'base' for about 3 to 4 months every year; we're nomadic (travelling from place to place) the rest of the time.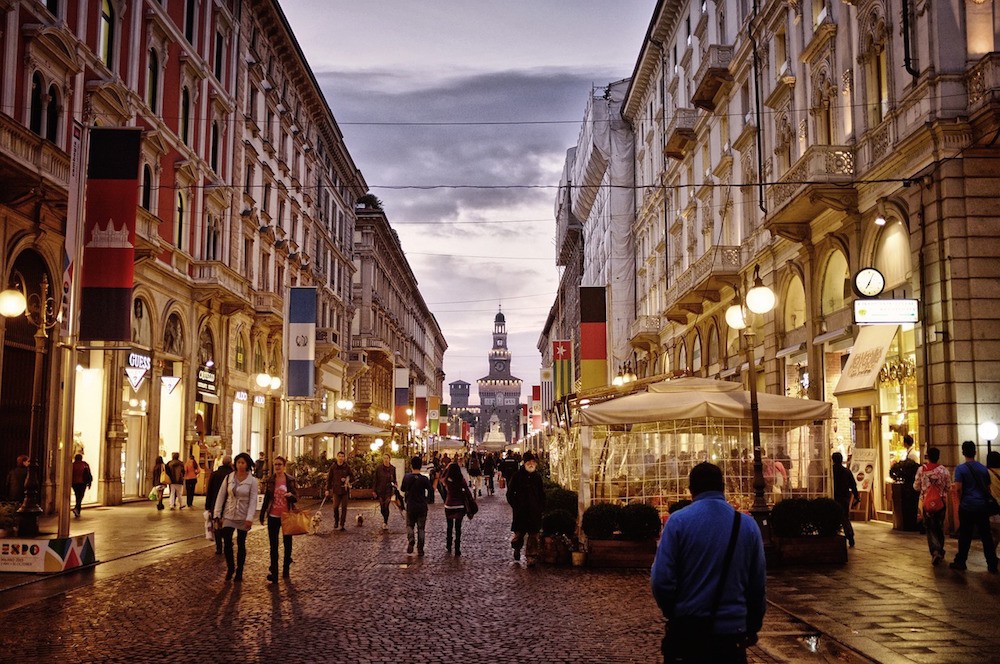 What Are Your Favorite Spots for a Beer or Cocktail in Milan?
The craft beer scene in Milan has grown a lot in recent years. However, my favorite place for a beer is still one of the 'oldies' – Birrificio Lambrate, located in Lambrate (Via Camillo Golgi, 60), which is also where I live! Another craft beer place closer to the center is Baladin (Via Solferino 56), not far from Brera, and they also have excellent burgers.
Talking about cocktails, you can't miss having a Negroni Sbagliato in the place where it was invented, Bar Basso in Via Plinio, 39 . You must ask for 'uno sbagliato', like locals do! Another great cocktail bar is Lacerba near Crocetta (Via Orti 4), serving top tipples in a Futurism-inspired room.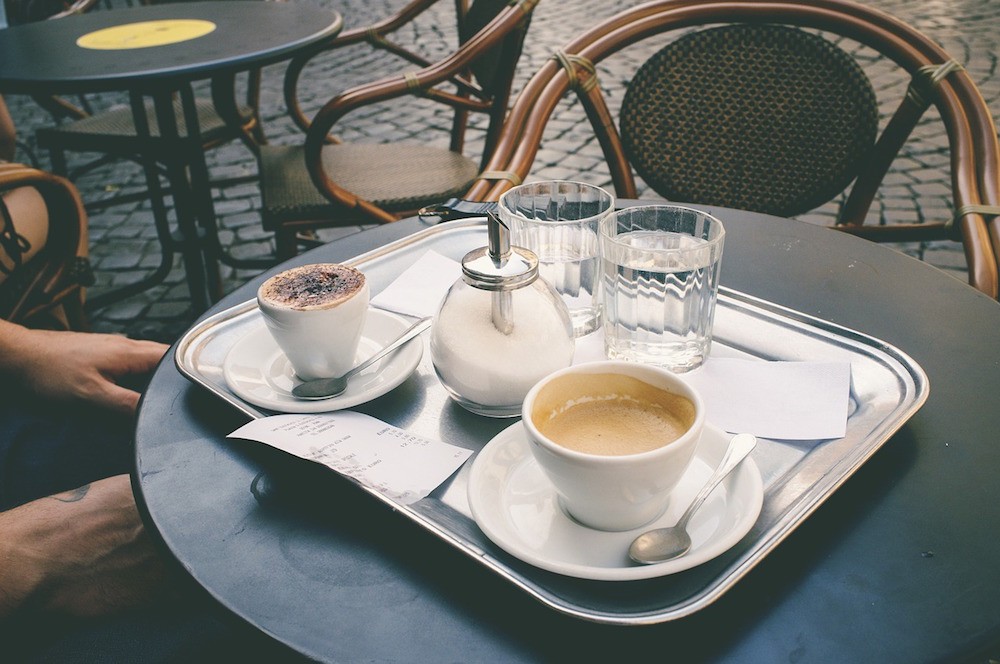 What Are Your Top Don't Miss Highlights In Milan?
If you're a Milan first timer, this short walking tour covers most essentials. Start out in Piazza del Duomo and visit the amazing Duomo, Milan's cathedral. Climb to the top if it's a clear day! Then head to Galleria Vittorio Emanuele – exiting the Duomo, you'll see it on your right. Walk down this stunning glass-domed shopping arcade until you get to Piazza della Scala, home to the famous theatre.
Head back to Duomo and start walking down Via Torino, where you can do a bit of high-street shopping, and then take Corso di Porta Ticinese, a cool street art hotspot. If you want to rest, just behind San Lorenzo Church there's a beautiful park. Walk all the way to Piazza XXIV Maggio and then find the Naviglio Grande, Milan's most beautiful canal, and a great aperitivo location.
(Ed. Note: Because of Milan's location, it's probably worth mentioning Milan is also a great jumping off point for some of Italy's most famous lakes! Once you're finished in Milan, head north to experience all the things to do in Lake Como)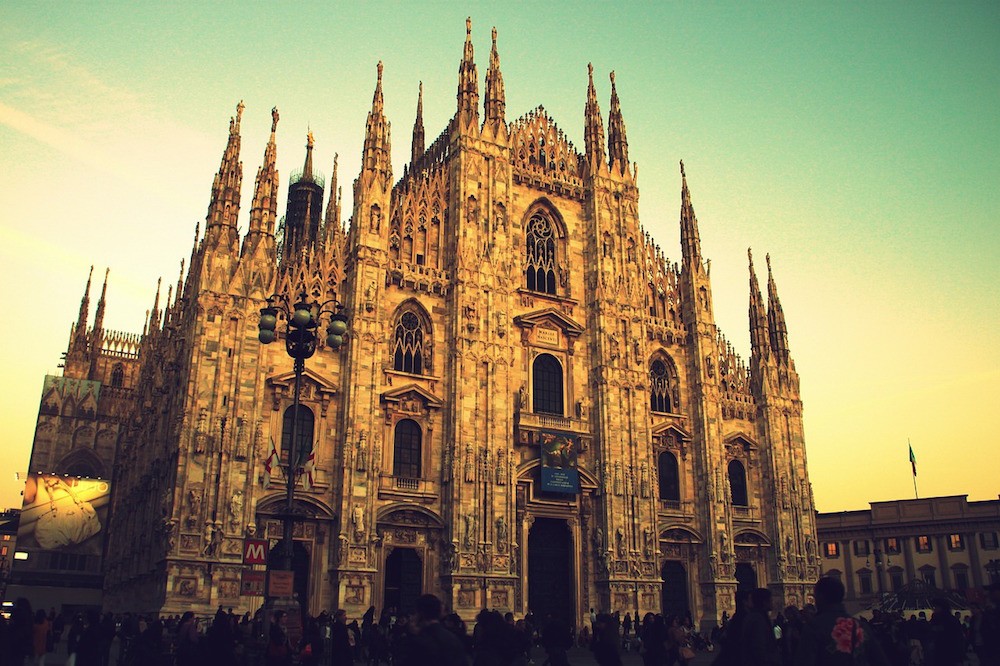 What Are Some Hidden Gems You Want Visitors to Know About In Milan?
Three places – Cimitero Monumentale (M5 Monumentale) because it's an amazing open-air museum, Chinatown (nearby) for some tasty Chinese food and street art, and Naviglio Martesana (starts near M2 Gioia) for a Sunday bike ride between city and nature along a canal. It's over 40 km long, but there are options to catch the train on the way back.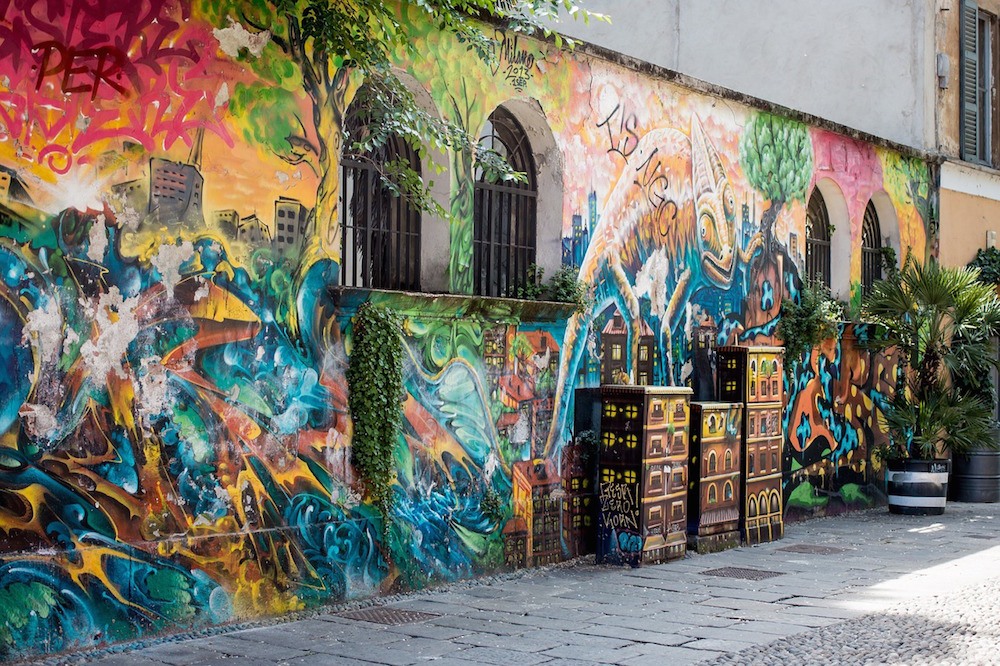 What Is the Coolest Neighborhood in Milan & What Should a Visitor Do There?
My favourite is Isola! It offers a little bit of everything: old Milan atmosphere, street art, hipster cafes, excellent restaurants and even a beautiful church!
Related: Check out Where to Stay in Milan
---
Things To Do in Milan Map
If you're planning a trip to Milan, be sure to save this map by hitting the star icon to the right of the map title. That way, you'll be able to view these locations in Google Maps on your smartphone.
---
What's the Best Place to Get a Great Instagram in Milan?
The view from the top of the Duomo is hard to beat, but it can be a bit pricey and busy, especially is you choose to take the lift. Another great view can be had from the top of Palazzo Lombardia near M2 Gioia, and it's free to enter on Sundays. The best 'drink with a view' is the Triennale Bar inside Parco Sempione, Milan's prettiest park!
Is There Anything Else You'd Like to Add? Anything We've Missed You Think Visitors Should Know About Milan?
Other cool places to visit are Stazione Centrale (the main station, a really cool building), the Acquario (a beautiful art nouveau building) and we also recommend a meal in a trattoria, Milan's old style family-run restaurants.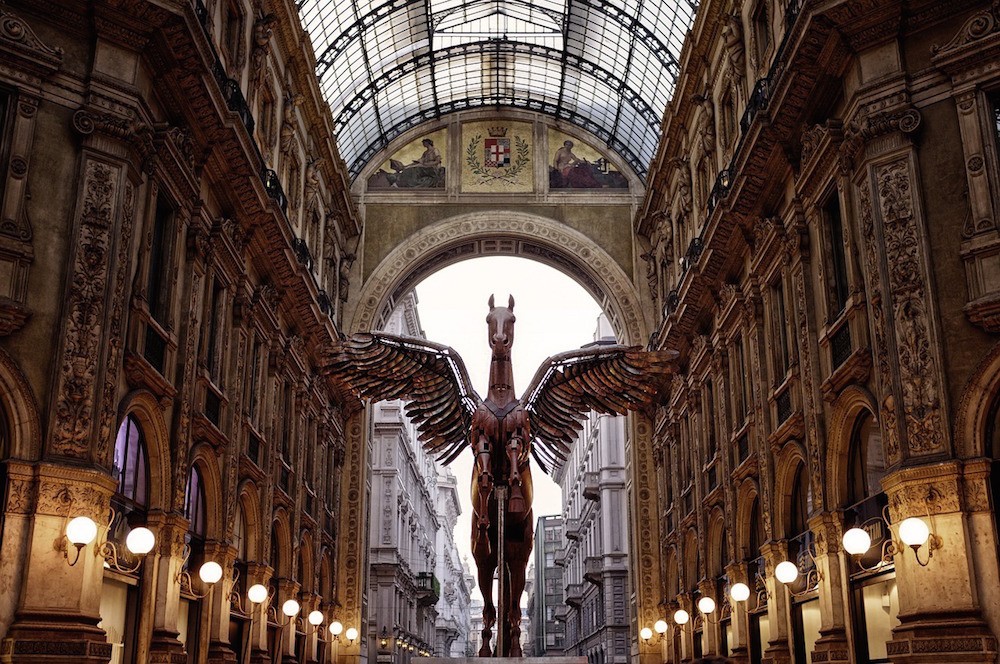 What's Your Website, and Where Can We Find You on Social Media?
You can find me at The Crowded Planet, a blog about nature and adventure, focusing on sustainability and travel photography. Our motto is Finding Nature Everywhere, in cities as well!
On social media, the best place to find me is on Instagram and Facebook.
---
Big Thanks to Margherita for Sharing Her Milan Travel Tips Today! Be Sure to Read More on Her Blog, and if You Like this Post, Share it to Pinterest!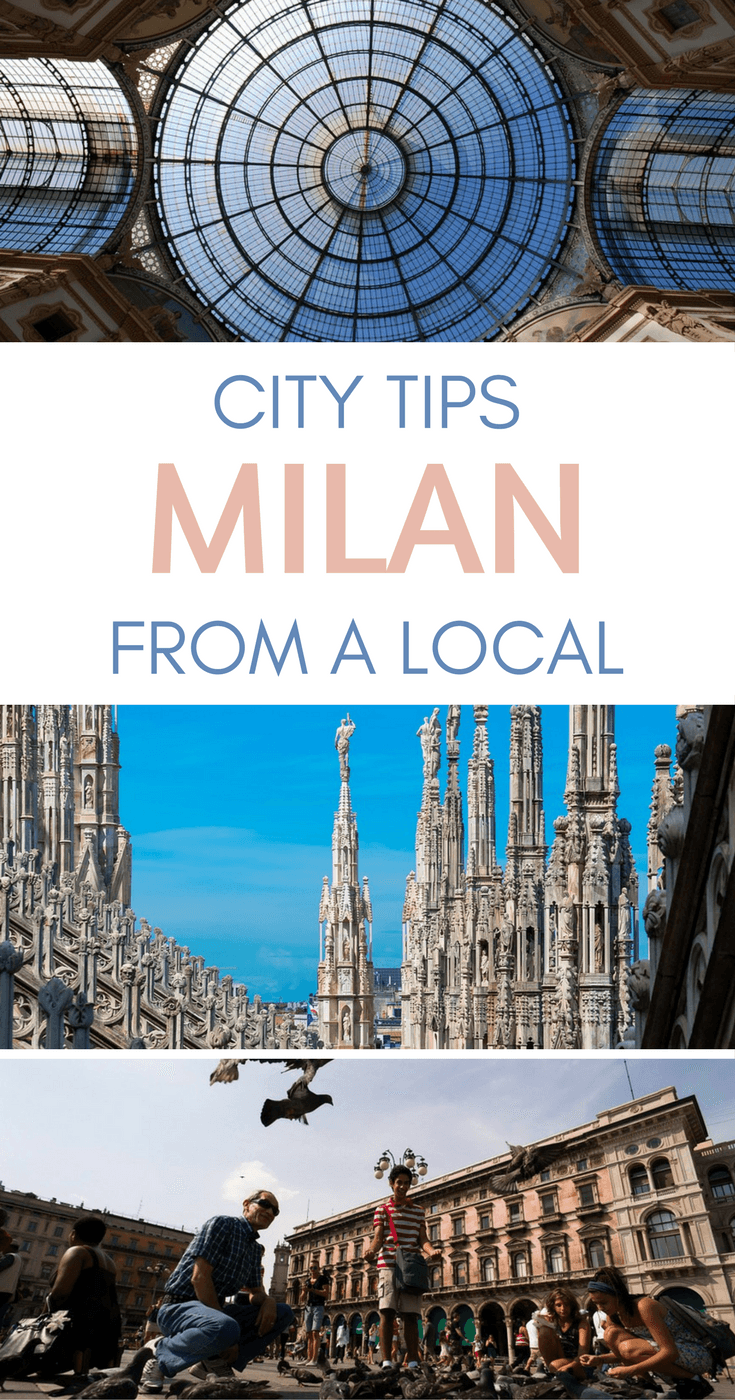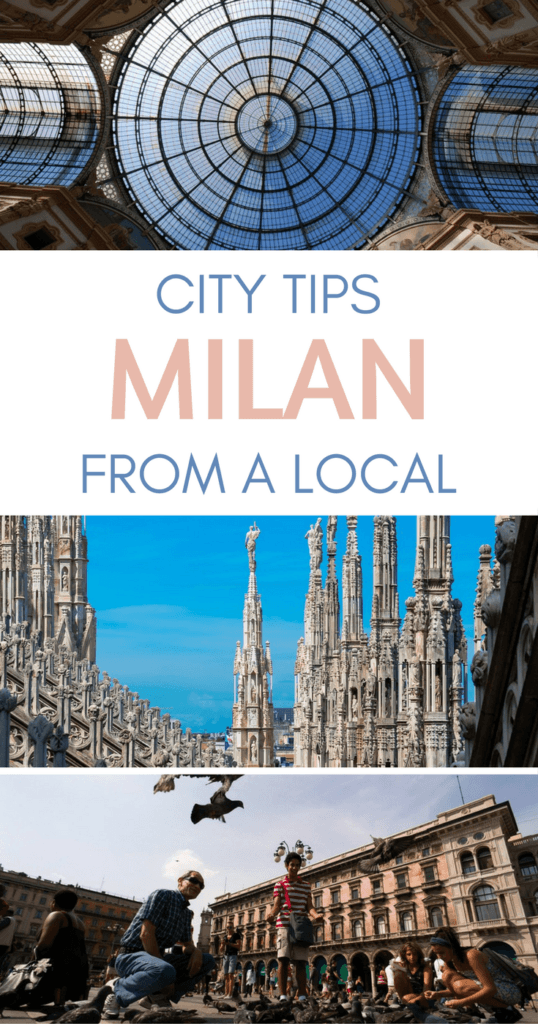 ---