The Bone Church in Prague is one of the most unique places you'll ever visit. Nestled in Kunta Hora, the place is literally decorated with the bones of deceased patrons. It's totally worth taking a day trip from Prague to see this place!
Prague Trip Planning Resources: Where to Stay | Things to Do | What to Pack
One of the things I love most about traveling is the opportunity to be surprised and delighted by things you didn't even know existed! Sometimes the things you are most excited about seeing turn out to be just okay, and those things you'd spent nary a thought on…like, say, a bone church…turn out to be the best.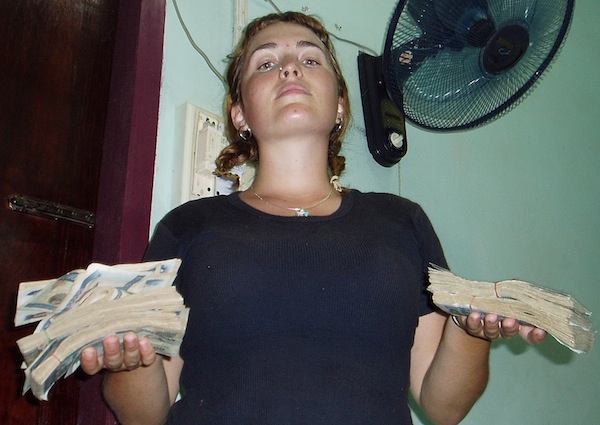 Or when you realize there is an awesome sauce place in the Bohemian countryside called Kutna Hora, where human skulls and bones decorate a wee little place called the Sedlec Ossuary, creating an impressive bone church!
If, like me, you have no idea what an ossuary is, let me Wikipedia enlighten you:
An ossuary is a chest, building, well, or site made to serve as the final resting place of human skeletal remains. They are frequently used where burial space is scarce. A body is first buried in a temporary grave, then after some years the skeletal remains are removed and placed in an ossuary. The greatly reduced space taken up by an ossuary means that it is possible to store the remains of many more people in a single tomb than if the original coffins were left as is.
Yes! Human remains, people! Dead bodies!
Today we're talking skulls and bones.
We will get to use Sixth Sense quotes, and make hilarious puns about arms!
It's going to be awesome, so I suggest going to fill up your coffee or tea or whiskey now, because once we start, you're not going to want to leave.
Okay? Ready?
Not far from Prague is a town called Kutna Hora; it's a pretty little town whose city center is a UNESCO World Heritage Site.
And it also plays host to some excellent entertainment options, in the event you and your travel buddy can't decide between a night watching sports or a night at the opera. (See evidence below.)
The main reason for a visit to Kunta Hora is the nearby Sedlec Ossuary, or Bone Church, where you can see dead people made into clever decorations!
But first some back story…
Back in the day (1278, if you want to get nerdy about it), the Bohemian King Otakar sent Henry, the abbot of the Sedlec Monastery, to the Holy Land.
Henry had himself some sticky fingers, and couldn't resist taking some Holy Land soil, which he brought back to Bohemia and spread over the Sedlec cemetery.
Apparently this blatant soil thievery was considered to be "pious," and word spread that Sedlac had itself some Holy Land soil. Before they knew it, Sedlec was the place to be buried for very wealthy (and very dead) Europeans.
A few hundred years after Henry's clepto-rific trip to the Holy Land, shit hit the fan in Europe. The Black Death ravaged the lives of between 75 and 200 million people, and the Hussite Wars saw turmoil and death throughout Bohemia.
All that death meant the abbey needed more space for burying the dead.
It was expanded, and a Gothic-style church with room for an Ossuary was built in the centre of the cemetery to house the remains of those unfortunate folks whose bones were exhumed during the church's construction.
A half-blind monk was put in charge of stacking and giving order to the bones, and they remained unimaginatively stacked until the late 1800s, when this guy František, a woodcarver, was hired to make the whole mess look a little nicer.
Say what you will about František, but the guy wasn't a slacker.
He took on the task with zeal, going above and beyond simply making the bones look nice, and arranged them into things like chandeliers and streamers and — pun very much intended — Coats of Arms!
The Sedlec bone church really is one of the most amazing sites upon which I've had the pleasure of laying my eyes!
If you find yourself in Prague with time to spare for a day trip outside of the city, I'd highly recommend a trip to the Sedlec Bone Church.
It's about an hour's train ride from Prague, and is small enough that you can walk from the train station to the Ossuary (about 30 minutes, max).
Or if you prefer an organized day tour, Get Your Guide offers this fantastic day trip, which includes transportation from Prague and a guided tour of the Bone Church!