This post contains affiliate links. Learn more here.
Now that we're living in Prague (yay!), we figured we should get out there and test drive some different day trips from Prague…you know, for research and stuff. We'll be posting details and photos from our different day trips from Prague as we go, using a super scientific method for determining their worth: how much fun we had. 
A few weekends ago, we decided to head to Karlštejn Castle, an easy, beautiful, and cheap day trip from Prague.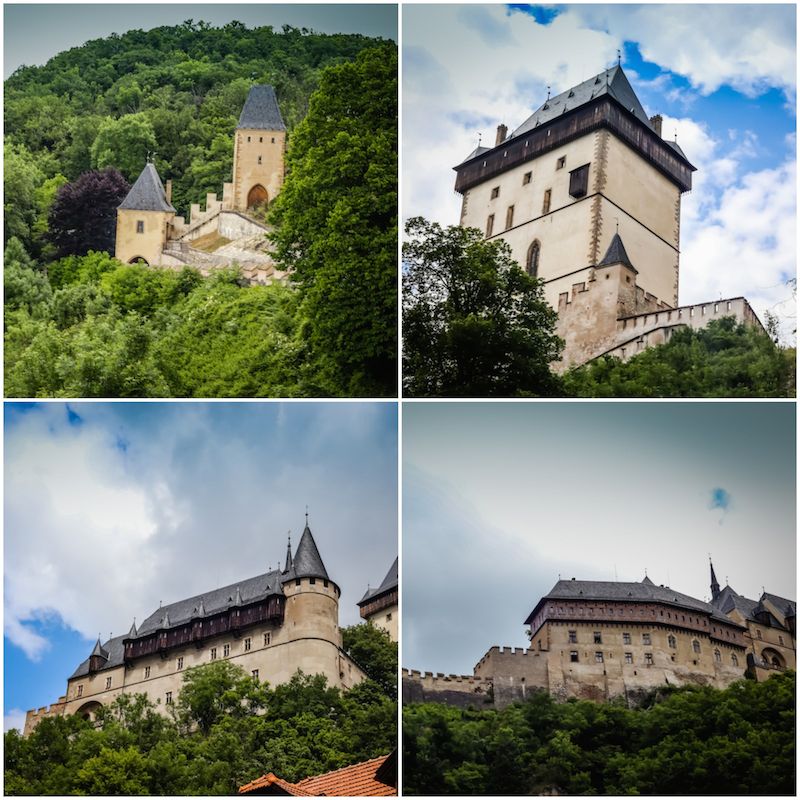 From the main train station in Prague (Praha Hlavní Nádraží), it's a 40 minute train ride and costs CZK 99 per person round trip for the first person (cheaper if you buy in groups, and you can find the train schedule online). Once you arrive in Karlštejn, it's relatively easy to get to the castle. Follow the signs (and crowds) from the train station, cross over the Berounka river, pausing to reflect upon the pastoral tranquility in which you've found yourself, and voila: you've arrived in the town of Karlštejn.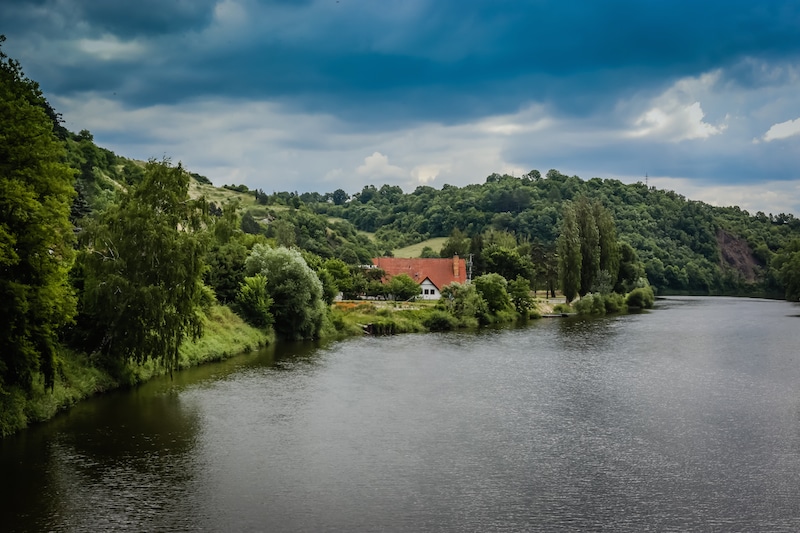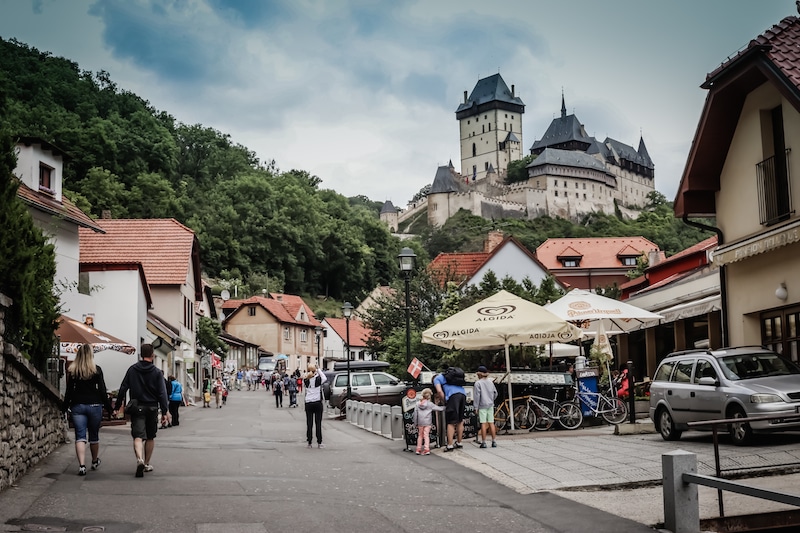 Once you're in the town of Karlštejn, it's pretty easy to find your way. Just follow the road (and the crowds) up the hill to the castle. It's not a particularly difficult walk, but might be challenging if you have any mobility issues, as it's about 25 minutes straight up a hill.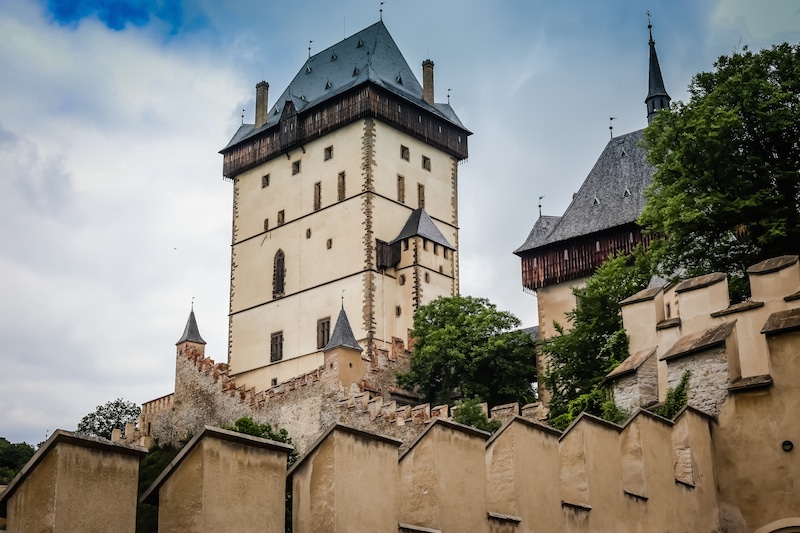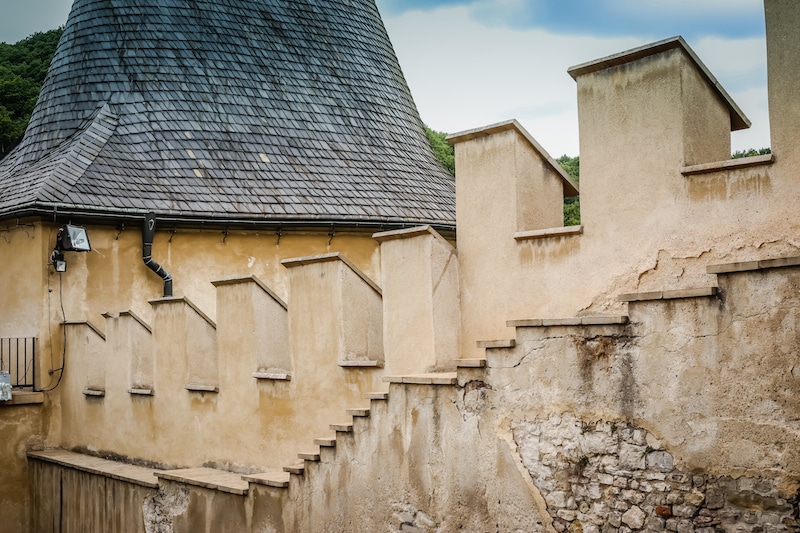 Once you reach the castle, it's free to enter the courtyard and poke around. If you want to go into the castle, it's by guided tour only; we opted to skip the guided tour, and simply wandered around the exterior, enjoying the views of the castle and surroundings.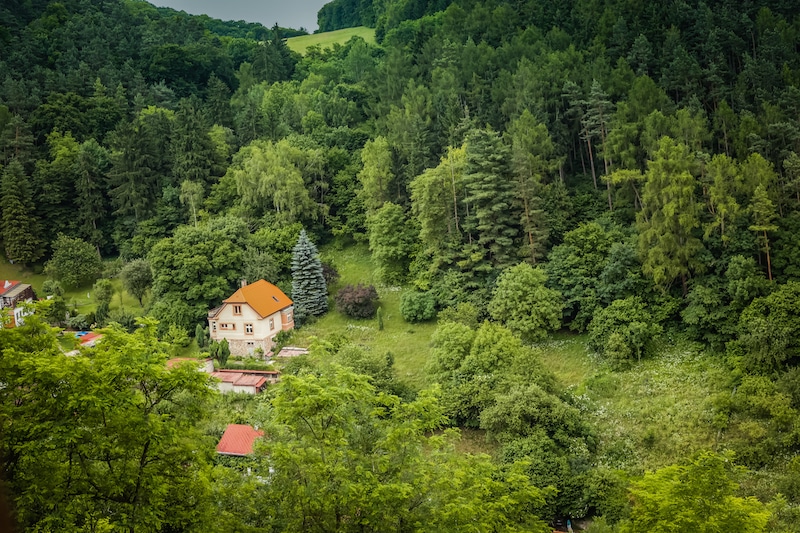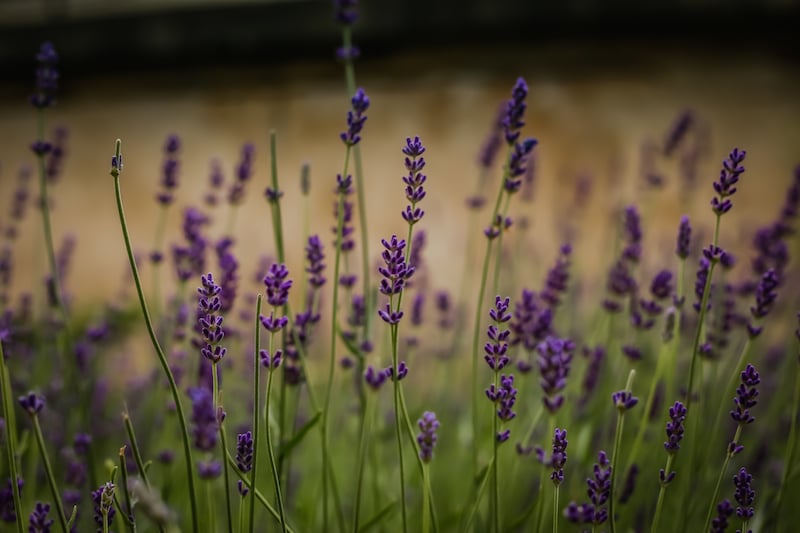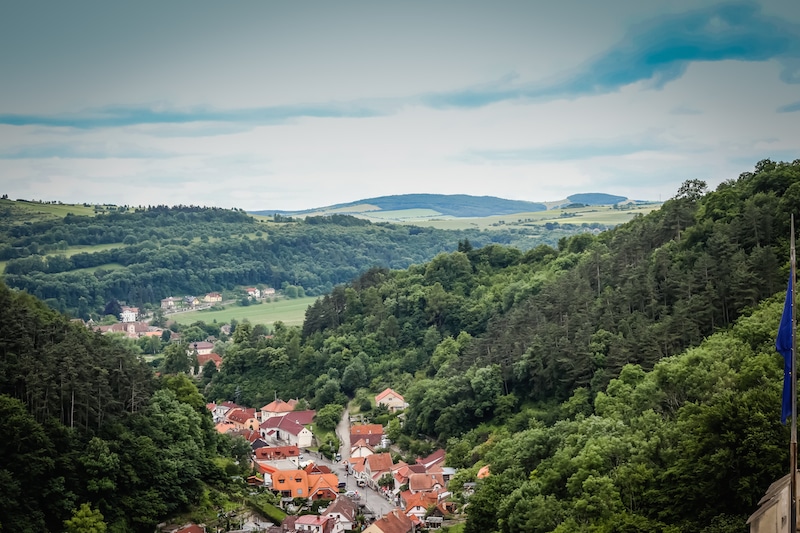 After 45 minutes or so of wandering around inside the castle walls, we headed back into town for lunch. An expat who's lived here for years and years recommended we stop in at paad dráci skalou, a family-run restaurant about 800 meters off the main drag, with good, cheap Czech/central European food (think goulash, potato pancakes, and schnitzel; around CZK 60 to 80 for a main). Here's the map he drew us, which we used to find the restaurant with surprising ease.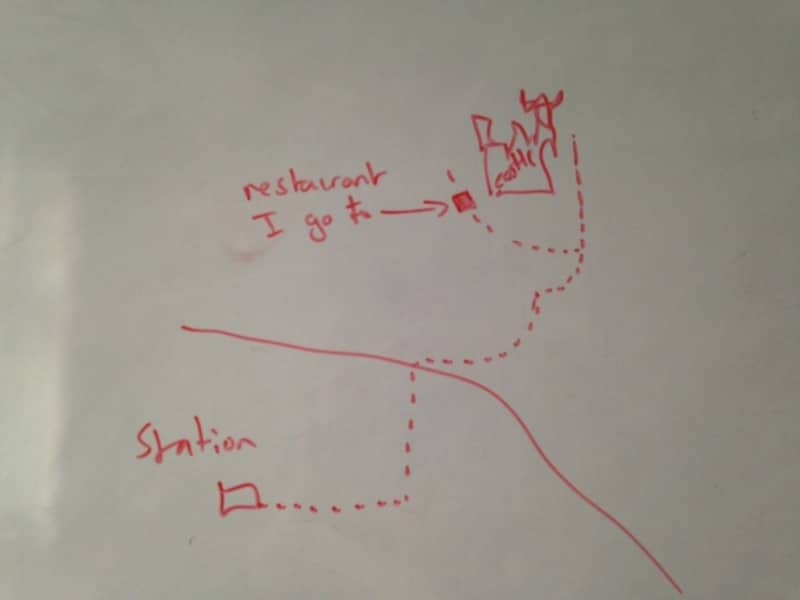 Have you been to Karlštejn Castle? We'd love to hear what you thought.