Just like that, we're leaving Oaxaca. In about a month, we're heading south to the Yucatan, renting a beach house for a friend's milestone birthday, and stuffing our faces with tacos and good company for an entire week.
And then…and then…question mark. Voluntary homelessness. And travel to…somewhere.
Oaxaca was just starting to get awesome. Before we returned to Canada for Christmas, we were walking home after dinner at one of our regular spots in the brightly-coloured heart of the city, and I turned to Geoff and said something like, "this city has really grown on me…I really like it here."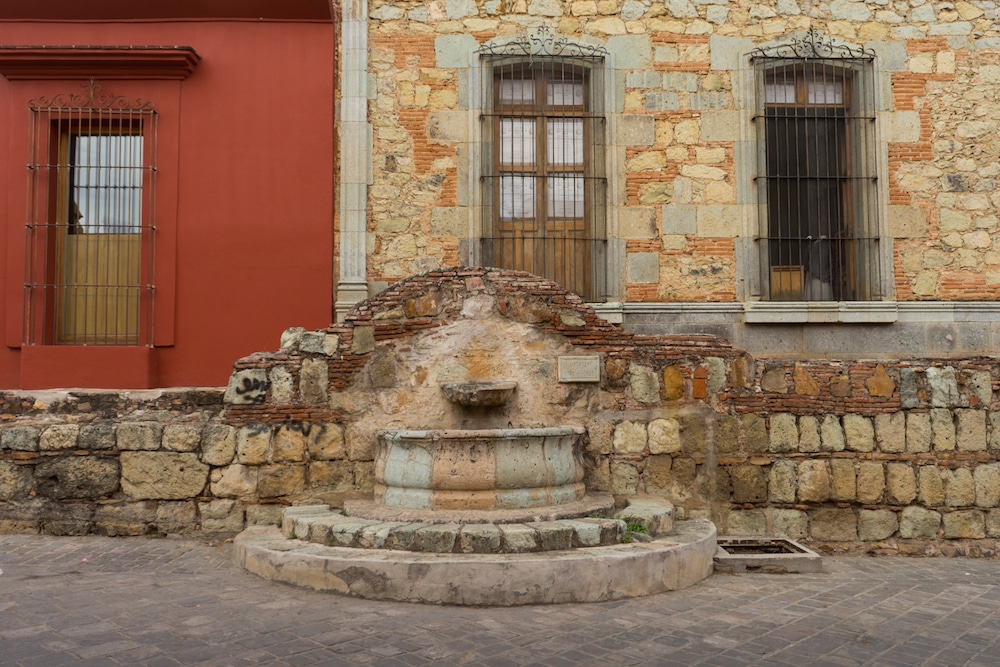 And Geoff agreed.
So we boarded planes to Vancouver and Calgary, played with nieces and nephews, drank wine with friends and family, and returned to Oaxaca with extra shoes and our Risk board game, because – hell! – we're staying for awhile!
The best laid plans, right?
***
Geoff and I met in October, 2005, in an expat bar in Kaohsiung, a sub-tropical port city along the southwest strip of a country that China insists doesn't exist.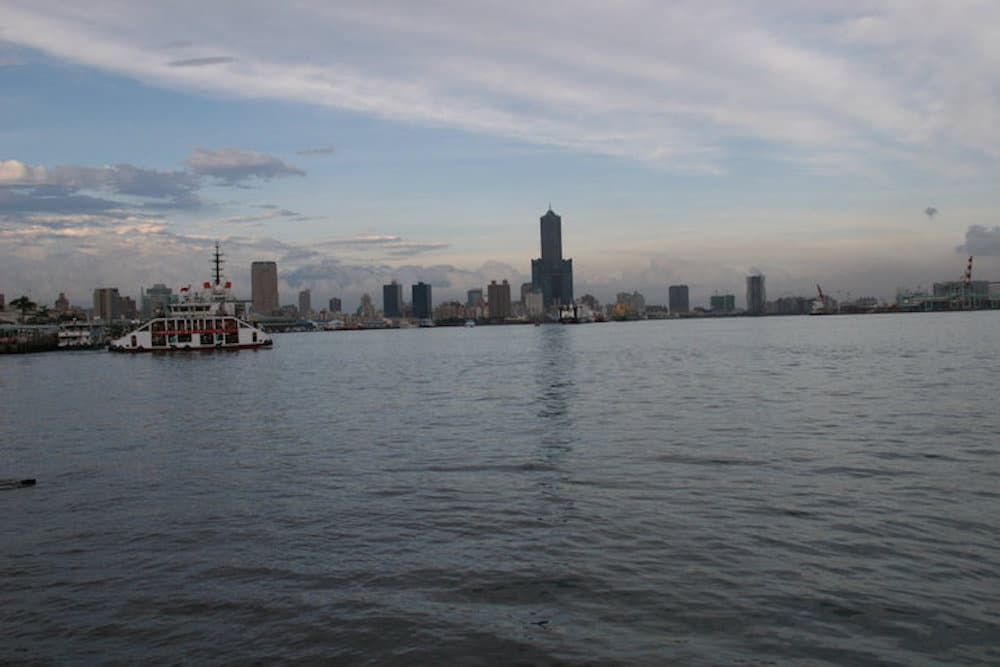 We argue about when, exactly, we met. Geoff insists we met a few days before Halloween, at a costume party at the now-gone Overtime bar. I have no recollection of said meeting, although I do remember his friend Shane, who made an impression by heckling me all night with pirate sounds after I told him my dad's ancestral family were pirates of the Caribbean.
In my version of the story, we met a few days later at the Lighthouse bar, which is across the street from Overtime. I was supposed to meet my roommates, but they hadn't arrived yet. When I walked into the bar, I saw my friend Dale and went to chat with her while I waited. As luck would have it, she was talking to Geoff, I completely ignored my roommates that night, and we've been together ever since, save a 2-week break over Chinese New Year 2006, when I accidentally got myself kicked out of Taiwan, and Geoff went to Vietnam with a friend, also named Katie.
Since Halloween-ish 2005, we've rented or owned 9 different places, including the apartments we lived in separately when we first met, but not counting the housesits, hostels and hotel rooms we've floated between in our voluntary homelessness.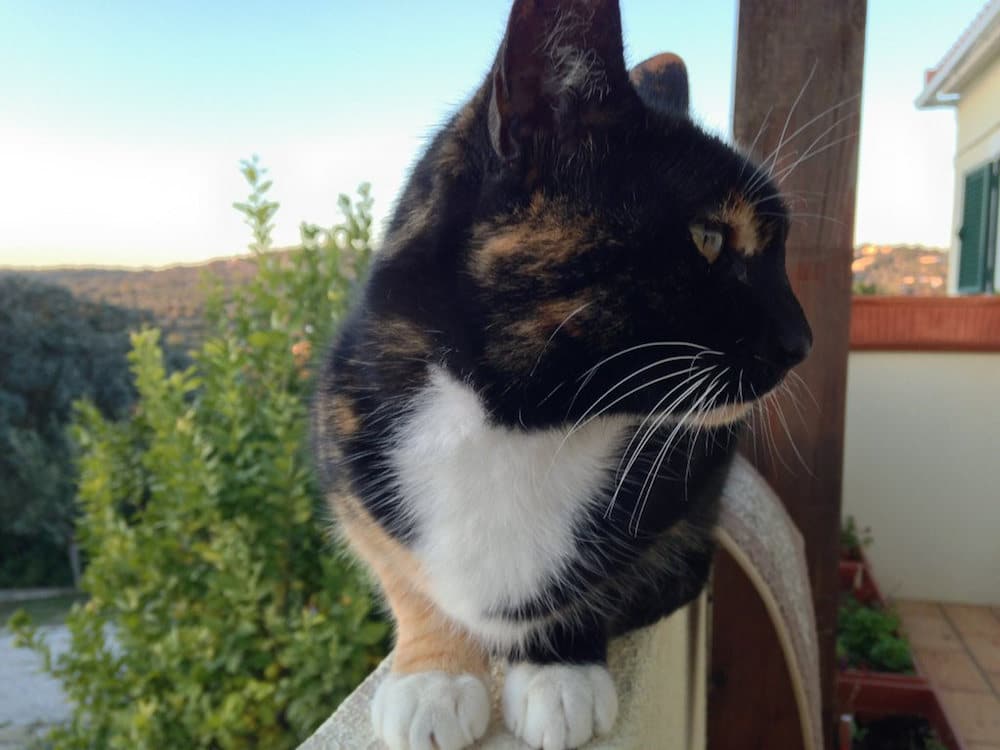 There was the 600-square-foot 1 bedroom in Calgary. In winter, the sliding glass door grew a thick layer of ice that melted when the heat was on, ruining the floors and probably causing a long-term mould problem. Year-round, our neighbour brought home a rotating parade of different women each night, waking us at all hours of the night with loud sex noises through thin walls.
Then there was our house in Calgary — a townhouse we bought and lived in for a few years before our feet began itching. We sold it in 2009 to go travelling and oddly — odd because it was the first and only place we've actually owned — I remember this one the least.
Taiwan 2.0 was our favourite. We found a gorgeous place in the high-rent district for NT $10,000 a month, where we could lay in bed and look out a massive window at lush tropical greenery. It was the best apartment ever.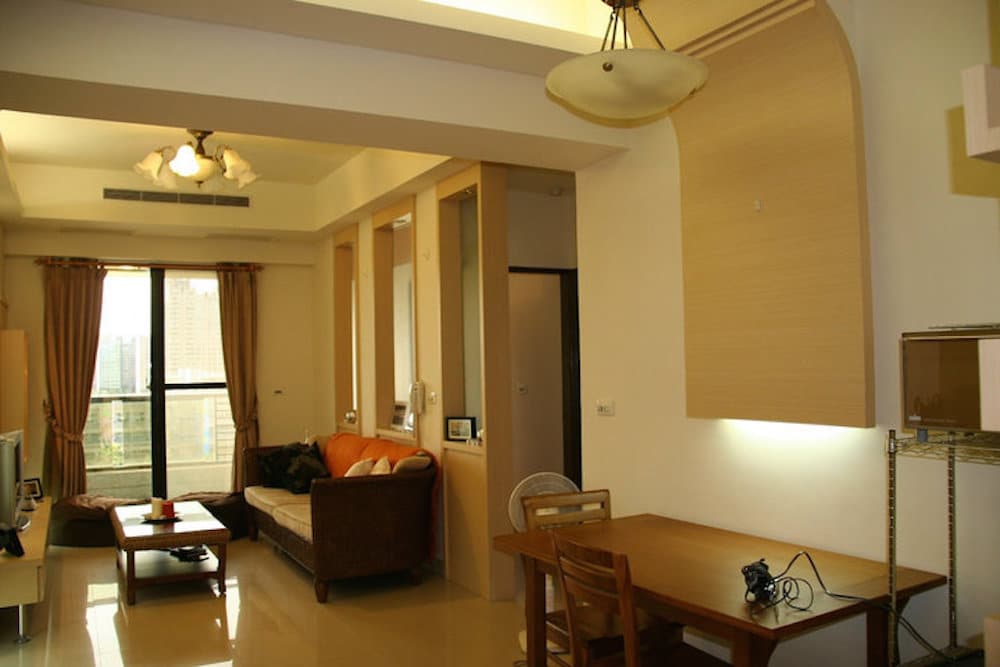 And then Vancouver. We lived in a 550-square-foot place with 12-foot ceilings on the corner of Howe and Nelson. During the 2011 Stanley Cup riots, police cars were set on fire right outside our building, and Geoff was interviewed by the New York Times as we sheltered from tear gas in our building's lobby.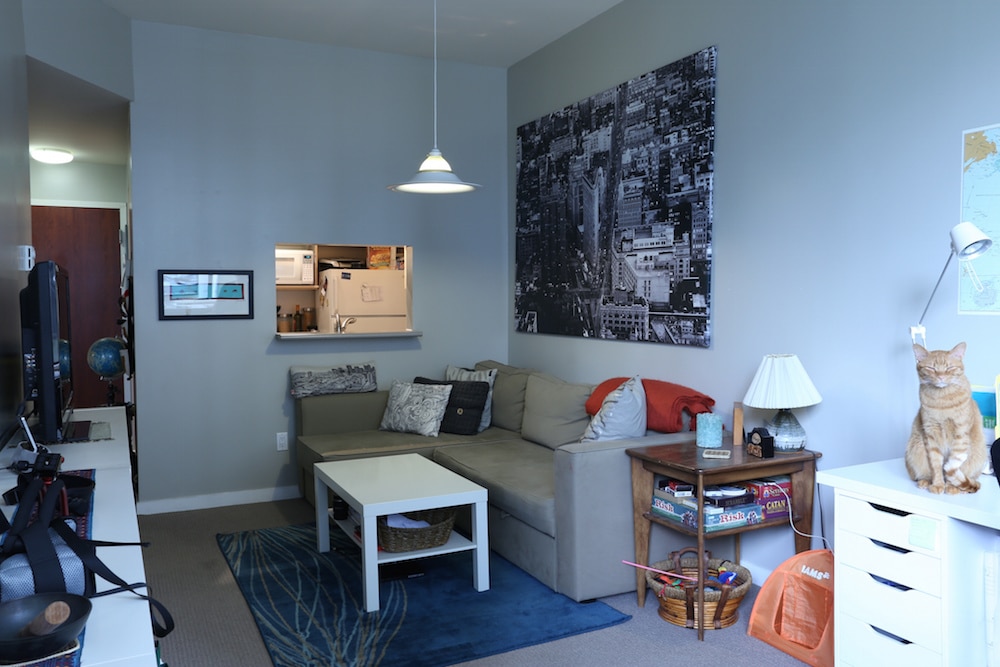 For the first few months in Prague, we rented a room in a classic old Prague building, one block off of Wenceslas Square on Štěpánská. It was CKZ 10,000 per month, including bills and a terrible Internet connection, and had high ceilings, parkay floors, crown moulding and chandeliers. The building was practically crumbling, and on most mornings, we'd awake to vomit on the building's front facade, courtesy of English stag groups drinking at the city's largest Irish bar, directly across the street. This was not a favourite; we nicknamed it shit-your-pants-ka, a play on the street name, and we moved as fast as possible to another spot, which you can now rent as an Airbnb.
And then there's Oaxaca.
***
We weren't particularly enamoured with our Oaxaca apartment when we first moved in. Aesthetically and functionally, it was of course different from Prague. But there was also a massive ant infestation, with "massive" referring to both the scope of the problem, and the size of the ants.
After 6 weeks or so, we got the ants under control, and we hit up Miguel, the chain of party-supply stores in town.
Let it be said: Oaxaca is not lacking for party supplies. We put up colourful lanterns and stick-on chalk board shapes, and bought painted tin skeletons to hang on our walls.
And we learned an important life lesson: party supplies make any apartment instantly better.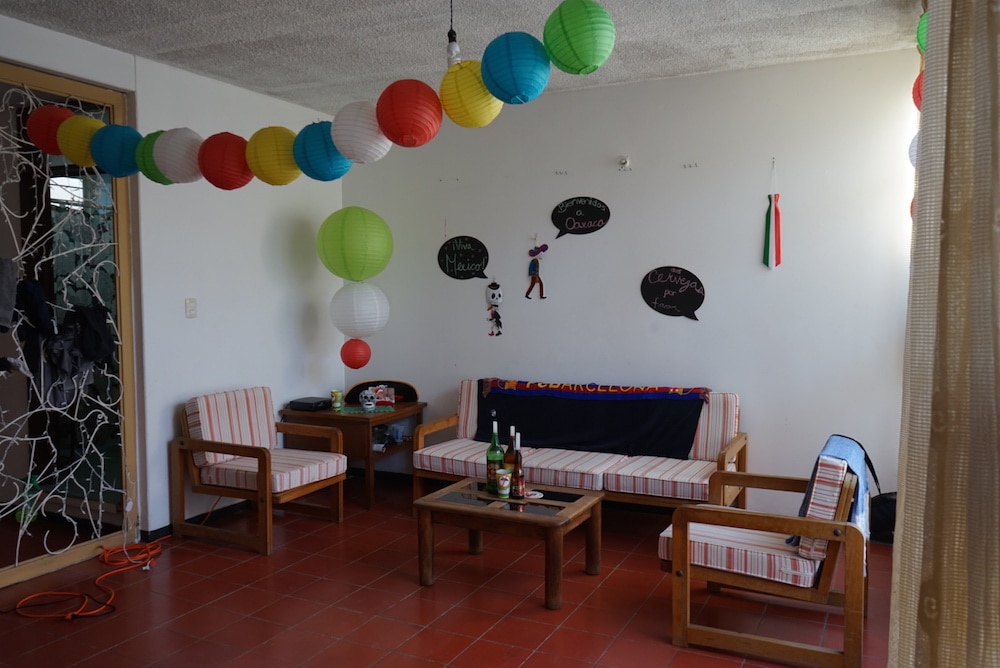 The apartment, like Oaxaca, grew on us…slowly creeping up on us over time, until we all of a sudden realized we really liked it, and we feel comfortable and settled.
***
But comfortable and settled isn't what we signed up for. And after living in 9 places in 10 years, and sleeping in countless strangers' homes and hostel beds, we've learned that you can find comfort just about anywhere. And adventure and the thrill of somewhere new is just too much of a draw.
And so just like that, we decided it's time to make plans and move on.
This is the price of admission for this life. We go through our lives cultivating soft spots for places, people, and Friday night dinners that we'll never return to, see, or taste again: Thursday-night darts in Kaohsiung, Indian food in Nagoya, schnitzel and river beers in Prague, tlayudas in Oaxaca…it's a long, long list.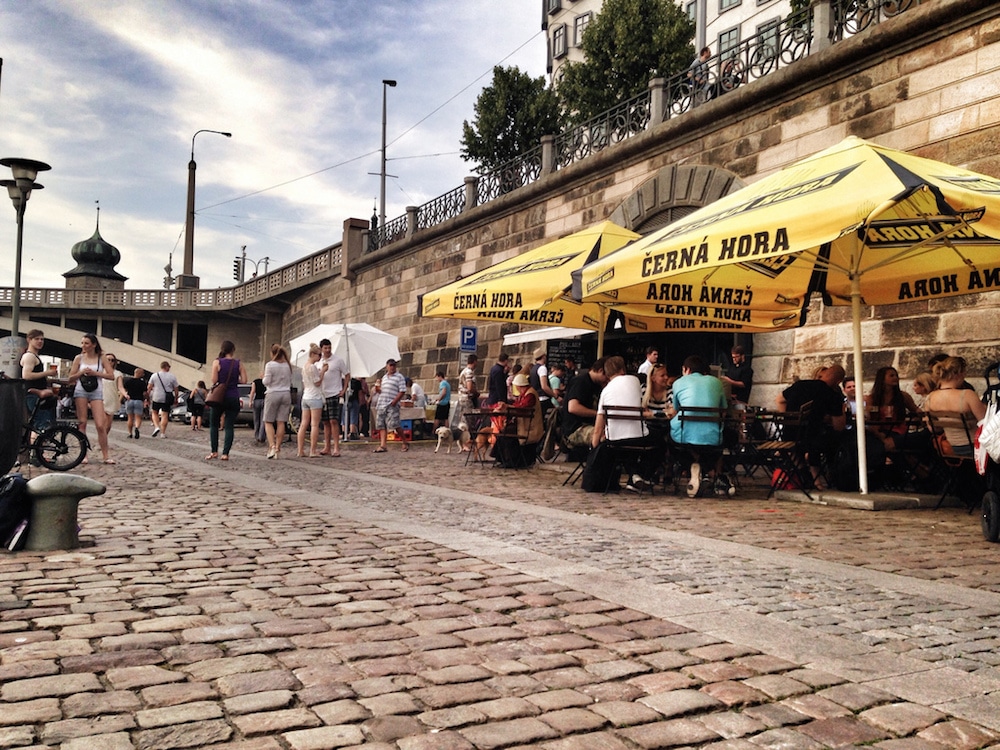 Constant travel means collecting memories that are impossible-to-return-to, and waves of nostalgia for places we love.
And so it goes with Oaxaca, as we get ready to say farewell Oaxaca, farewell tlayuda, and move on to the next home, wherever it may be.