Traveling to London for the first time? This London for first timers guide has everything you need to know for a first time visit to London, including survival tips, what to do, and where to eat in one of the world's most dynamic cities.


***
London is overwhelming, sweeping, grating, along with a litany of other adjectives. It's also one of the world's most diverse cities, a testament to its time as the center of the world, and visitors could spend years in the U.K's capital without seeing everything. Here's a guide, complete with things to do, places to eat, and ways to survive and thrive as a first-time traveler in London.

London First Time Guide: Table of Contents
London for First Timers: Essential Travel Tips
Don't Ride The Tube
This is probably the most controversial, but I stand by it. Every Londoner I spoke to railed against The Tube as obnoxious, dirty, and only slightly more convenient than driving (or taking an Uber) in a city that charges you for the privilege.
Overcrowded with tourists and Londoners alike, The Tube is the worst way to experience the city — instead, opt for wandering aimlessly. While I realize that riding London's subway is as synonymous with the city as Big Ben or Parliament, it's far less of a necessity for tourists, and other nearby nations have trains if you desperately need to ride the rails during your trip to Europe.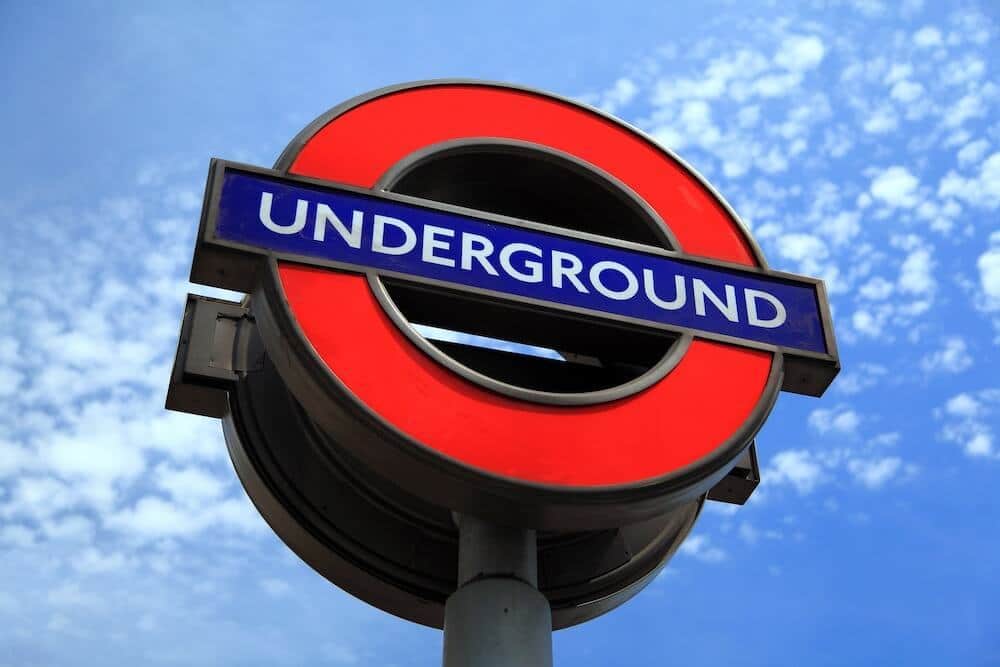 While this advice makes sense if you're and adult, if you're visiting London with kids, you'll probably need to jump on the Tube sometimes! Those little legs get tired much faster, and you'll want to keep them fresh.
Walk Everywhere/Get Lost
This suggestion comes with a couple of caveats. I am a stocky, decently built guy, so I realize my privilege in advocating walking around and getting lost.
That being said, London feels fairly safe, especially in comparison to most American cities. There are the typical offences against tourists like pickpocketing and other scams, but those can usually be avoided with common sense. I'm also not advocating exploring the edgier areas of London alone/at night.
With those caveats out of the way, you should absolutely allow yourself to get lost and wander aimlessly through London. It is far and away the best way to get to discover new things, and it'll allow you to become intimately acquainted with The Big Smoke without battling throngs of tourists.
Wandering allowed me to discover hidden sculptures, cozy brick cottages, and sides of London that aren't associated with tourism or finance.
Don't Trust Anything That Claims To Be The Oldest or Historical
In any given three block radius, you'll find five different pubs all claiming association with King George III, the Black Plague, Charles Dickens, or some other historical gem. They're probably all lying or, more confusingly, all telling the truth.
Don't believe what you read, and certainly don't pick a lunch spot based on the sign out front claiming association with Dickens' girlfriend's late dog, coincidentally named King George III.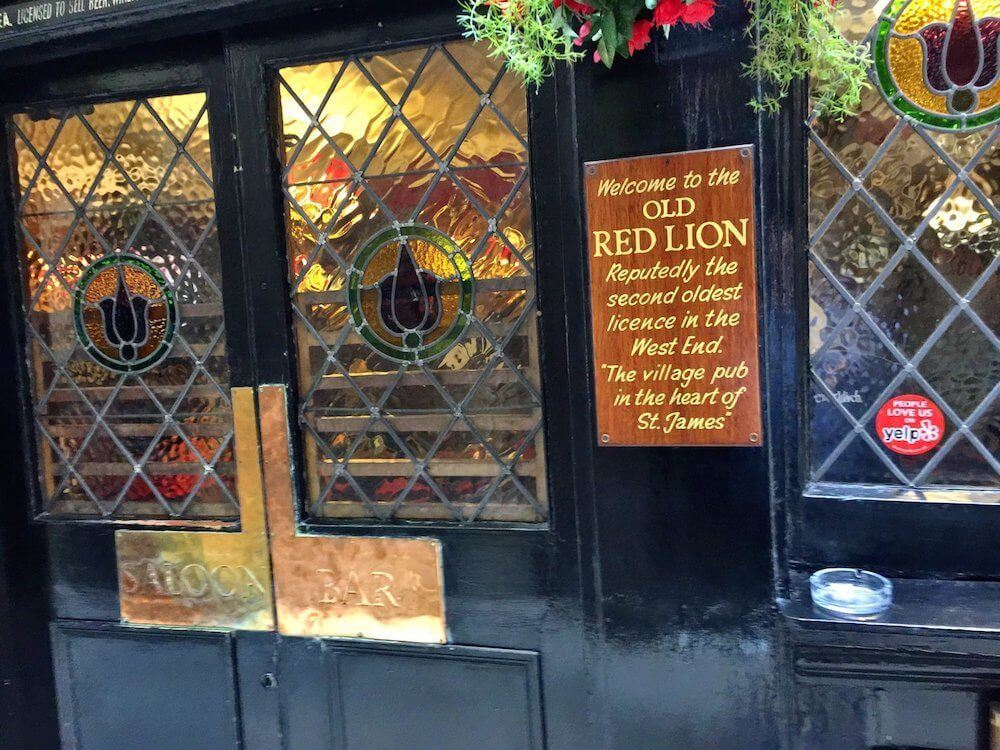 Hotel Hop if You Can
Surprise: London is big. If you expect to get the most out of it, especially if you're embracing my "walk everywhere" plan, you'll need to hotel and borough hop.
The best advice I got before venturing across the pond was to devote one day to a neighborhood. I didn't explicitly follow that advice, but I did embrace the sentiment and only made hotel plans a day or two in advance.
If I liked the neighborhood I was in and wanted to see more, I'd extend my reservation or search for another hotel in the same neighborhood. If not, I'd venture somewhere else, using a hotel booking aggregator to scout area hotels and compare prices.
---
While in London, Josh stayed in several different neighborhoods, spending most of his time in Belgravia and Bermondsey Square.
Belgravia is great for looking at architecture, as it's the diplomatic quarter with embassies and ambassador's residence, and Bermondsey Square has a lot of older residences. While he loved both areas, he found Belgravia to be more convenient; Bermondsey Square is a bit out of the way and only convenient if you're willing to Uber around.
Check Hotel Prices and Availability in:  Belgravia I Bermondsey 
---
Embrace The Weird
Despite its reputation as one of the world's financial capitals (what's Brexit?) and former center of one of history's largest empires, London has an almost institutionalized culture of weird. From secret bars buried beneath other secret bars to a Blitz-themed saloon and a secret society trapped in the 20s, London has it all.
If you happen to meander down a back alley and enter a pub with dark stained glass, only to be greeted by an assortment of wedding-bound locals and old Royal Army mates reminiscing, embrace the awkward, order a pint, and kick back at the bar.
You never know what stories you'll come home with.
---
Popular London Tours
Harry Potter: Warner Brothers Studio Tour
4.7 / 5 from 3400+ reviews
London Eye 4D Experience
4.5 / 5 from 2600+ reviews
Tower of London Ticket with Crown Jewels
4.6 / 5 from 1500+ reviews
Windsor Castle Admission Ticket
4.7 / 5 from 400+ reviews
Buckingham Palace: State Rooms Entrance
4.8 / 5 from 300+ reviews
Guided Wembley Stadium Tour
4.8 / 5 from 500+ reviews
---
What To See & Do When You're in London for the First Time
Visit The Imperial War Museums
It's hard to think of London without thinking of British stoicism, The Blitz, and the United Kingdom's all-encompassing efforts to defeat Nazism and restore liberal democracy to the European mainland.
There are five Imperial War Museum locations, and three of them are in London. Each provides a unique perspective on Britain's military role in recent history.
While I recommend visiting all three London locations (IWM London, the HMS Belfast, and Churchill's War Rooms), first-time London visitors should at the very least visit Churchill's War Rooms.
Built as a shelter and underground command center for the British government during The Blitz, they're a phenomenal catacomb of historical documents and perspective; run your hand along the same walls that Winston Churchill and his aides did, hunker down in one of the provided chairs, and listen to recordings of Churchill addressing his people in their darkest hour.
The rooms are open from 9:30 a.m. to 6:00 p.m., and tickets are €18.90 if you book online, or €21 at the door. Do note that this is one of London's most popular attractions, so expect to wait in line if you book at the door. I had an easier time visiting later in the day, though that could be due to the museum experiencing a power failure prior to my arrival (I know, it's spooky).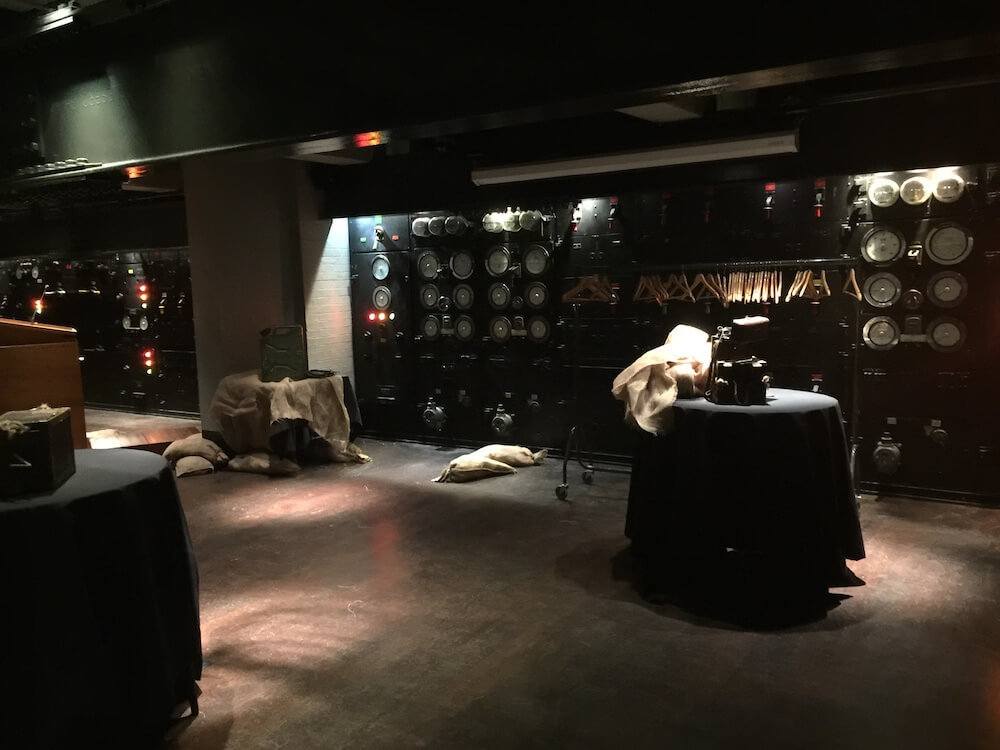 Visit St. Paul's Cathedral
Standing resolutely over London for centuries – including throughout The Blitz – St. Paul's Cathedral is a London staple, and it's one of the few attractions throughout the world that took my breath away (others being Haiti's mountains and the view from the top of the Eiffel Tower).
The cathedral is surprisingly expansive, so expect to devote at least a few hours to exploring it. You're not technically allowed to take pictures of the inside, though there are areas where you can get away with it if you choose to be a rule-breaker – I didn't take any, save pointing my camera towards the ceiling and clicking once (it didn't turn out).
Regardless, visitors will be rewarded with an ornate spectacle of grandeur only attainable by one of history's greatest empires.
For a bonus, take the nearly indomitable staircase to the top of St. Paul's — you'll be rewarded with an incredible view of the city (it's outside, though, so not advisable if you have a legitimate fear of heights).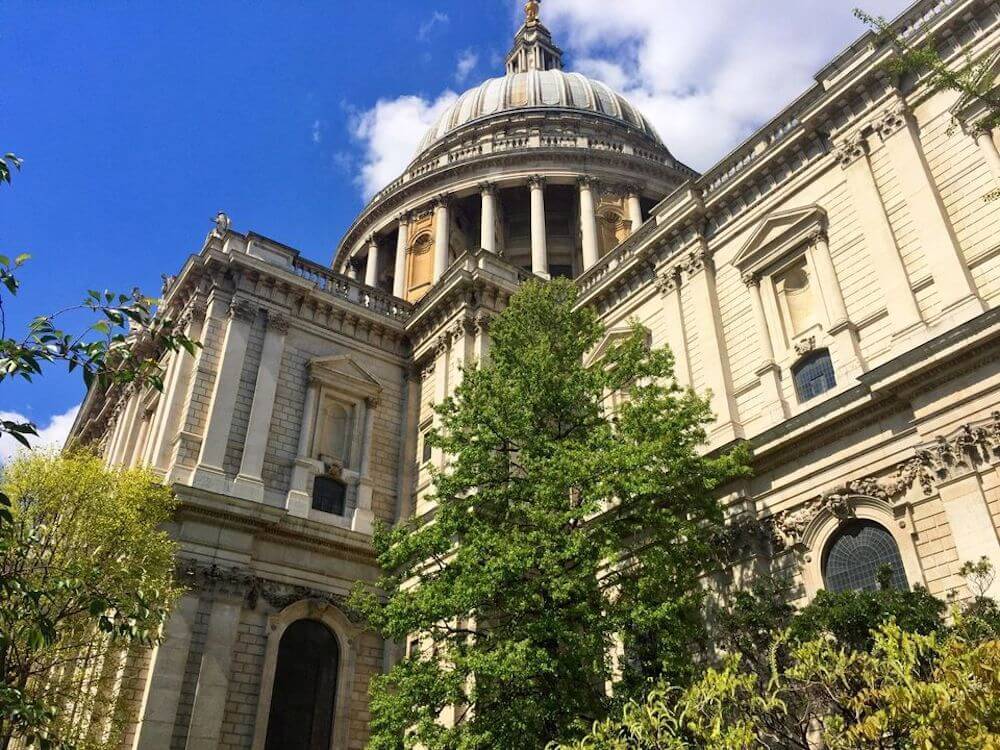 Take A Tour of Parliament
Confession: I didn't do this on my trip to London, and I'm forever ashamed — as it turns out, they only offer tours on certain days and during certain times of the year, and you can't just explore on your own.
Tours are offered Monday to Friday from July 26th to August 31st, every Saturday until September 8th, as well as every Saturday between October 13th and November 24th.
Tickets are €25.50 in advance (bookable online) and €28 if booked on the day of the tour. If you really want to get in touch with English culture, you can enjoy an Afternoon Tea as part of the tour!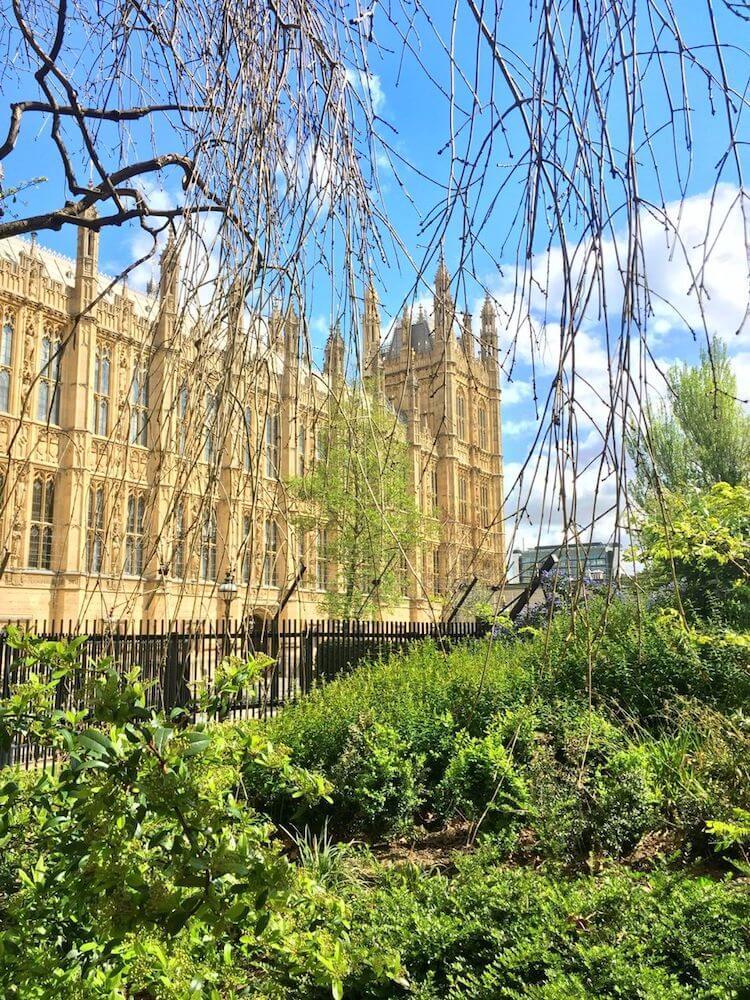 Wander London's Gardens & Parks
London is one of the greenest cities in the world; as of 2014, 47% of the city was greenspace, a number that seems low when you're walking around.
Take time to relax, grab a seat on a bench, and people watch in one of the numerous parks sprinkled throughout. This is especially fun if you buy a beer and Polish sausage at an outdoor market, which are also plentiful; one of my favorite things about London is that it's totally acceptable to drink a beer at 9:00 a.m., assuming you toast to Queen and country.
Contemplate Existence and Humanity at Cross Bones
Cross Bones Graveyard is a disused cemetery established in 1598 and closed in 1853.
It's…heavy, to say the least, as the majority of its residents are children under the age of 1 and prostitutes — the children buried there were typically born to unwed mothers (often employees of the local brothels), meaning they weren't allowed to rest on consecrated ground.
After the cemetery closed, it became a common occurrence for people to leave ribbons and flowers, both in memory of those buried there, as well as later losses. A lot of people leave memorials to their own lost children, friends, etc.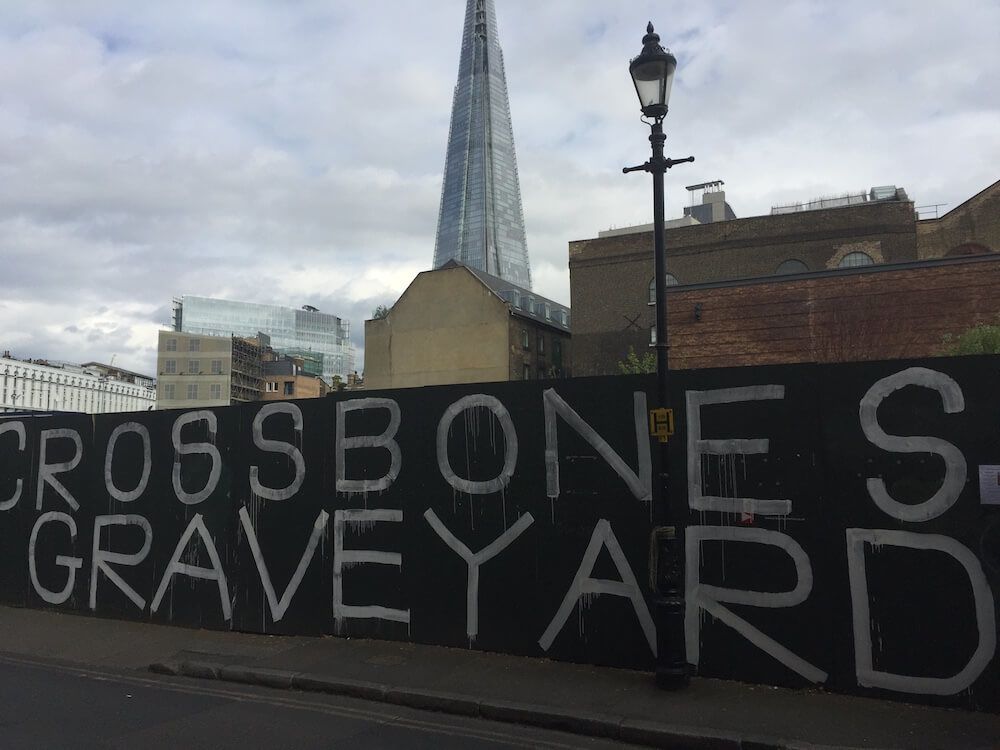 Where to Eat on Your First Time Visiting London
Like the city itself, London's food scene is quirky, quixotic, and layered (like an ogre!). No matter where you are, there's no shortage of secret bars and Michelin Stars.
Dishoom
It's not hyperbole to claim that Dishoom is the greatest restaurant in the world. Seriously, I'd buy a private plane (I can totally afford that) or invest in Hyperloop just to eat in Dishoom. Every. Day. I even ate there a few hours before my return flight home, a mad dash from my hotel to breakfast and back again.
Styled after the the old Irani cafes of Bombay, Dishoom has a few locations throughout the city, all relatively similar in terms of quality (though each decorated in a unique way).
I never made it for their renowned dinner service (make reservations, because there is always a line), but I did eat breakfast at Dishoom three times during my time in London. I enjoyed everything I ate, including the bottomless House Porridge and marvelously spiced Akuri eggs.
The menu's celebrity item, however, is the Bacon Naan Roll, for which I have no descriptors, only a watering mouth and fond memories. Sourced from a local network of sustainable farms known as The Ginger Pig, the bacon is dry-cured in rock salt and demerara (large-grained, somewhat crunchy, raw sugar originating in Guyana) for five days and cold smoked, giving it a salty-sweet combination with no likeness on this Earth. Paired with cream cheese smothered naan and chutney, it's something I would commit crimes to eat.
While you're enjoying your breakfast, have the House Chai (bottomless at the Covent Garden location). It's warm, spicy, and so different from the "chai" I've had in the US that I'm considering demanding a refund from every coffee shop in America.
If you end up at Dishoom, ask if they'll consider franchising.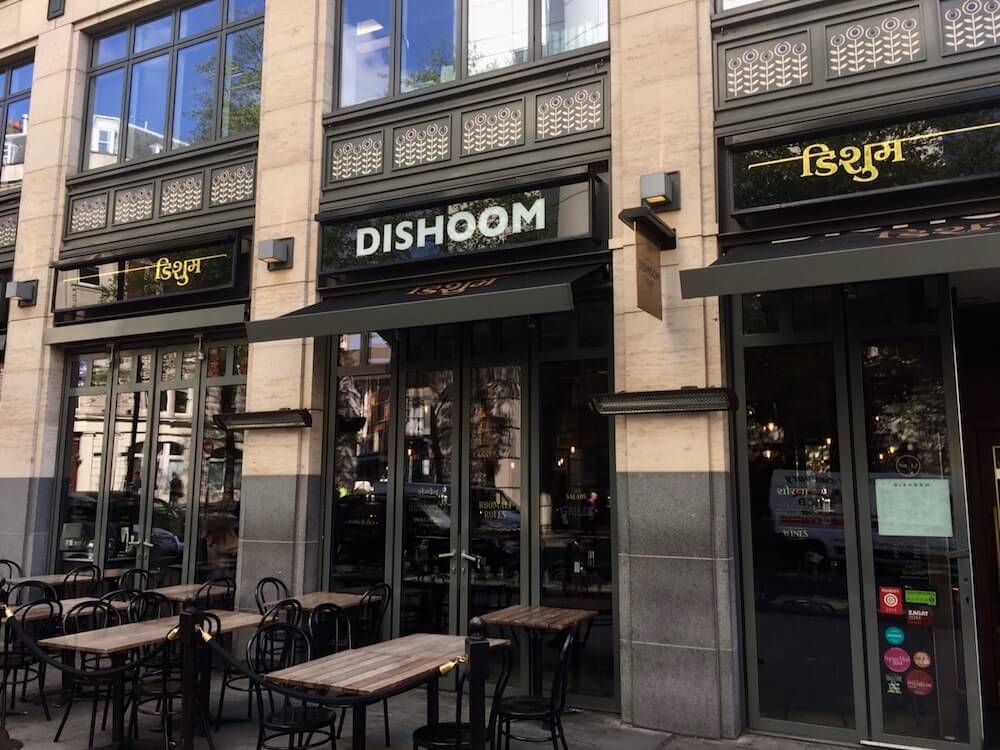 DuckSoup
DuckSoup is the kind of place you go to impress your out-of-town friends because you seem like a regular…even if you've never been to the restaurant yourself. That's because everyone at DuckSoup will treat you like a regular, regardless of how busy it is (it's always busy) or the queue out the door (there's always a queue).
Boasting two floors, DuckSoup is a rarity in London, refusing bookings (except for groups of 3 or more), so it operates on a first come, first serve basis. It's also touted as one of the best places for solo diners, mainly because you're more likely to get a table if you're flying solo.
If you're fortunate enough to be seated at this Soho hit, you'll likely be guided to the basement bar, a dank room brimming with dusty wine bottles, candles, and conversation. It's musty, like your grandparent's house, but you'll soon forget about this thanks to the charm of the bartender (who'll recommend a perfect wine or fix a mean Negroni) and the delicious seasonal food.
With a menu that changes weekly, you're guaranteed a unique meal by people who clearly love food, hospitality, and relaxed vibes. There's even a record player and an ever-expanding collection of vinyl for your perusing and playing.
Staff will try and sell you on orange wine, which I never pulled the trigger on, but I'd love to hear about it if you do.
The Boot & Flogger
A completely accidental discovery on my part, Boot & Flogger was the most charming and quintessentially English place I visited in all of London.
Opened in 1964 as the city's first wine bar, B&F is now considered a "best-kept secret" by those in the know, and I'd bet money I'm one of only a handful of tourists to ever set foot in the place. Located in Southwark, B&F is tucked in down a side-road near the London Bridge and is nestled directly across from the Crossbones Graveyard.
Patrons of the restaurant are greeted by dimly lit, wood-ensconced rooms that pour into each other, giving Boot & Flogger the feel of a backroom where the history of nations are settled and elites puff cigars and meet mistresses.
After a few days of dealing with sub-par customer service elsewhere, the incredibly polite and friendly staff were a wonderful change of pace. I ended up sharing a table and lovely conversation about travel and politics with an employee who was waiting on a friend to get off of work.
While I've had better food elsewhere (but also far worse), the wine list is substantial and contains a wealth of rare vintages that pair well with the mostly English fare.
I initially requested "something unusual," making me one of the most annoying customers ever. My server deliberated with others for a bit and eventually presented a glass of deep red Cab that smelled of used bookstores.
Deciding to up-the-ante on my obnoxiousness, I asked for a wine I'd remember on my deathbed and was presented with a bottle of the 2008 Valserrano Rioja Reserva, which was delicious and well suited to my absurd request.
With an expansive wine list, good English food smothered in gravy, and a delightful staff, Boot & Flogger will remain a place I'll frequent whenever I go back to London.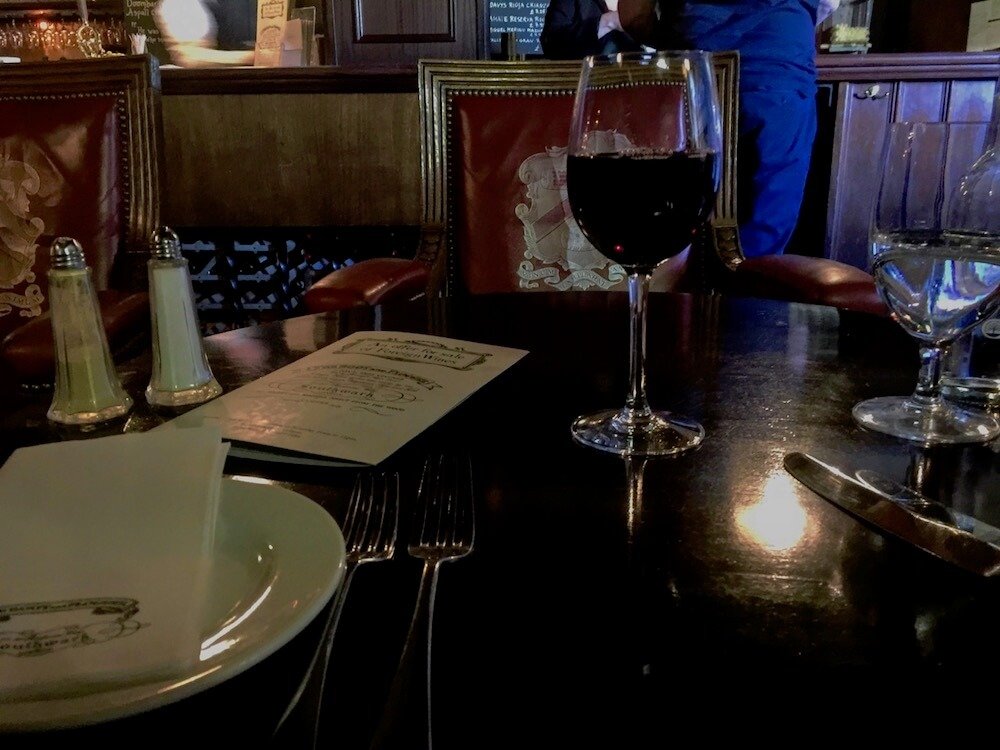 More Trip Planning
Click to See All of Our City Guides
---
About the Guest Author
Josh Skipworth is a freelance writer, first-generation passport holder, and recovering political consultant. He blogs about travel, culture, history, and international politics at Cartography & Cloture.