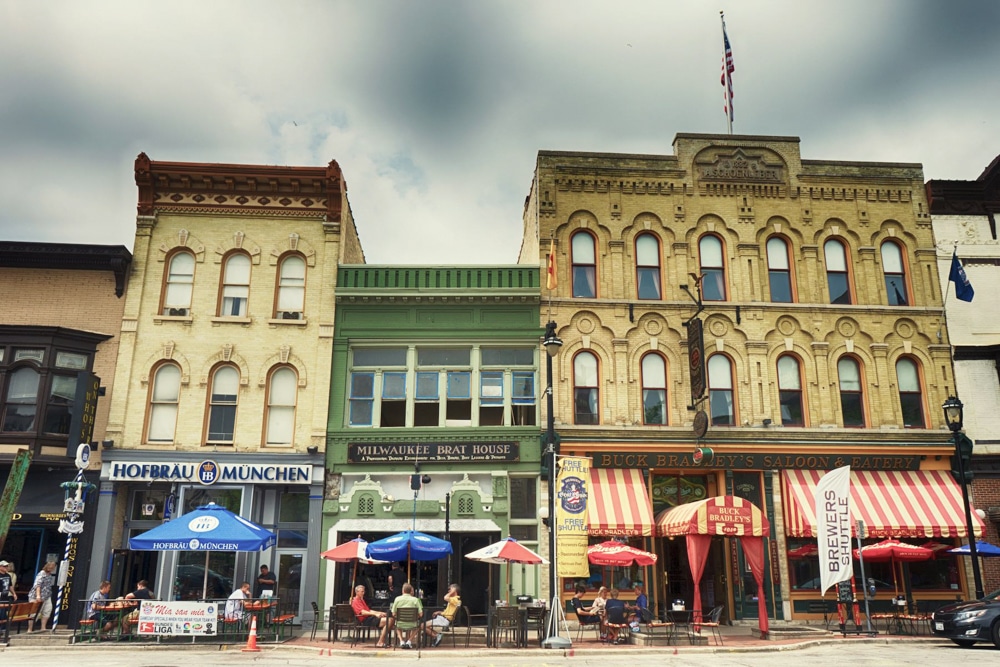 I glance nervously to my left, watching for Geoff's reaction out of the corner of my eye as the server sets down a generous portion of meatloaf sandwich on the table in front of us, and our guide launches into a description of our meal.
I hear the words, cherry tomato relish, and glance discretely at my own sandwich, which is oozing with bubbling mozzarella cheese. My mouth waters, and I can't wait to dig in, but instead of grabbing the sandwich with both hands, I'm trying to avoid eye contact with my husband.
Never a good sign.
We've landed ourselves in the middle of one of Geoff's travel nightmare scenarios — a food tour with strangers — and the way I see it, there are three ways this could go: 1) Make an excuse, pulling out the sick card before we even begin the tour, 2) Discretely scrape the relish and cheese from the sandwich, and eat as much as possible, or 3) Give in to the demands of peer pressure, and taste the sandwich, maybe even liking it a little (but probably not), and crossing all fingers it doesn't induce an involuntary gag.
Geoff chooses option 2, and I breathe a silent sigh of relief, turning my attention to the strangers around me and my meatloaf sandwich.
Delicious.
Food Tourism & Picky Eaters
---
These days, it seems like a foregone conclusion that a well-travelled, well-educated world traveller would also be a foodie, experiencing the world Anthony-Bourdain-style through taste buds and stomach.
But that's not the case for everyone.
For his entire life, Geoff has been a picky eater. And for 98% of his life, he's been terribly embarrassed by just how picky he is. No cheese, no mushrooms, no tomatoes…those are all on the list of the most terrible, horrible, no good, very bad offenders, but there are many more foods on the ever-so-slightly less offensive list, the list of foods that, while not enjoyable, won't make him physically gag.
And that means we often find ourselves in awkward situations on our travels.
Certainly, traveling the world has made things easier in some ways: by increasing the frequency of the awkwardness, we've been forced to develop coping skills. It's really only been in the past three years of permanent travel — three years of being thrown into unfamiliar situations, accepting dinner invitations from strangers, and having no control over which restaurant is chosen — that Geoff has started to own his pickiness; he's not quite loud and proud, but he's less quiet about it, too.
Still, it can be limiting, especially as culinary travel takes off as the hot trend in travel. Even 10 years ago, it felt as though saying a city has an up-and-coming food scene set it apart. Now, it's just a given. I can't really think of many cities I've been to in recent years that don't have some sort of culinary bent or craft beverage scene.
And I get it: many people like to eat new things and experience the world through food, myself included.
But to focus entirely on the food, I think, is alienating for picky eaters, and — frankly — misses the point. By focusing so much on the food itself, we forget the real power of experiencing food while travelling, and that's a story of connection and understanding…one that foodies and picky eaters alike, can participate in.
A City Seen Through Food
---
Yes, and no, explains Marie, our guide on Milwaukee Food Tour's Old World Third Street Tour.
A petite blonde with a massive smile and more than enough energy to make up for any trepidation Geoff had felt at the beginning of the tour, Marie is a lifelong Milwaukeean and former tavern owner who, instead of retiring, decided to share her love of Milwaukee's history and food scene with others as a tour guide for Milwaukee Food Tours.
We're about half-way through the tour, standing on Milwaukee's historic Old World Third Street, the heart of turn-of-the-century German Milwaukee. Breathing in the fresh air to help digest a face-stuffing session involving spaetzle and roasted meat — hearty, German food — it's easy to see how these gingerbread-looking row buildings would have been comforting to the 19th-century German immigrants to Milwaukee.
As we digest, Marie is explaining the role German immigrants played in building Milwaukee into a centre of European brewing and food, and answering our questions about the city's heritage. Outside Usinger's, the German-style sausage business that has sat in this very spot since 1880, she responds to Geoff's question about whether Germans were discriminated against in Milwaukee during the world wars.
It became less fashionable to be German, for sure.
In the late 1800s and early 1900s, German was as common — if not more common — than English in Milwaukee, and German newspapers and services were widely available. When war came to Europe, German became less prominent in Milwaukee, and names of groups (and sometimes families) were changed to be less German-sounding.
But overall, the Germans in Milwaukee fared well.
They became known for their contributions to the city, and for their American patriotism and love of (new) country. The Milwaukee Turners, we learned, were one of the first German-American organisations to denounce Hilter and Nazism, and served as a popular recruitment pool for the FBI because of their commitment to freedom and democracy.
All non-food pieces of history we learned on our food tour.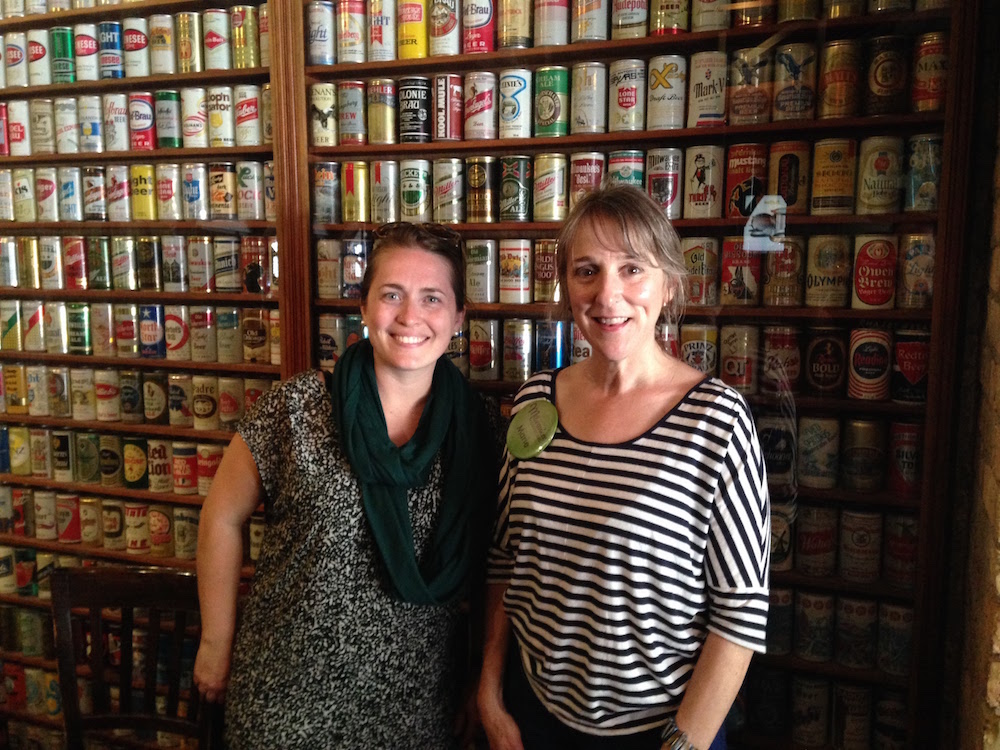 Can Picky Eaters Enjoy Food Tours, Too?
---
From the Brown Bottle Pub, where we started our Milwaukee Food tour with meatloaf sandwiches and Schlitz beer, to Water Street Brewery, where we finished with massive chocolate sundaes, Marie talked about the history, culture, and people of Milwaukee as we walked, took photos, and – yes – ate our weight in the comforting, German food of the area.
During our 2.5 hours with her, we were able to ask all the questions we'd had since arriving in the city: about the townhouses with boat slips we'd seen on the river; about the breweries that had made a name for Milwaukee more than 100 years ago; and what she thought of the changes facing Milwaukee today.
I ate so much sandwich and cheese and spaetzle I had to throw in the proverbial towel, lest I burst. And Geoff picked at the things he was interested in and passed on those he wasn't. While he cautiously tried almost everything, and liked some of it (including, for the record, the meatloaf sandwich from the start), he mostly spent the tour picking Marie's brains about the city and culture itself.
While we have only been on this one food tour in all of our travels, we will, based on this experience, go on more. Marie's extensive knowledge of place and culture, and her ability to weave history and fun facts into our discussions before, during and after each meal, was what made it fun for me, and for Geoff. She seemed to understand that food is a lens through which you can learn about a city and its people, history and culture, and that the inclusion of food in your travels doesn't have to exclude picky eaters like Geoff, who eat to live, and travel to understand, not taste.
Are all food tours this good? Probably not. But based on this experience, we're certainly willing to try again.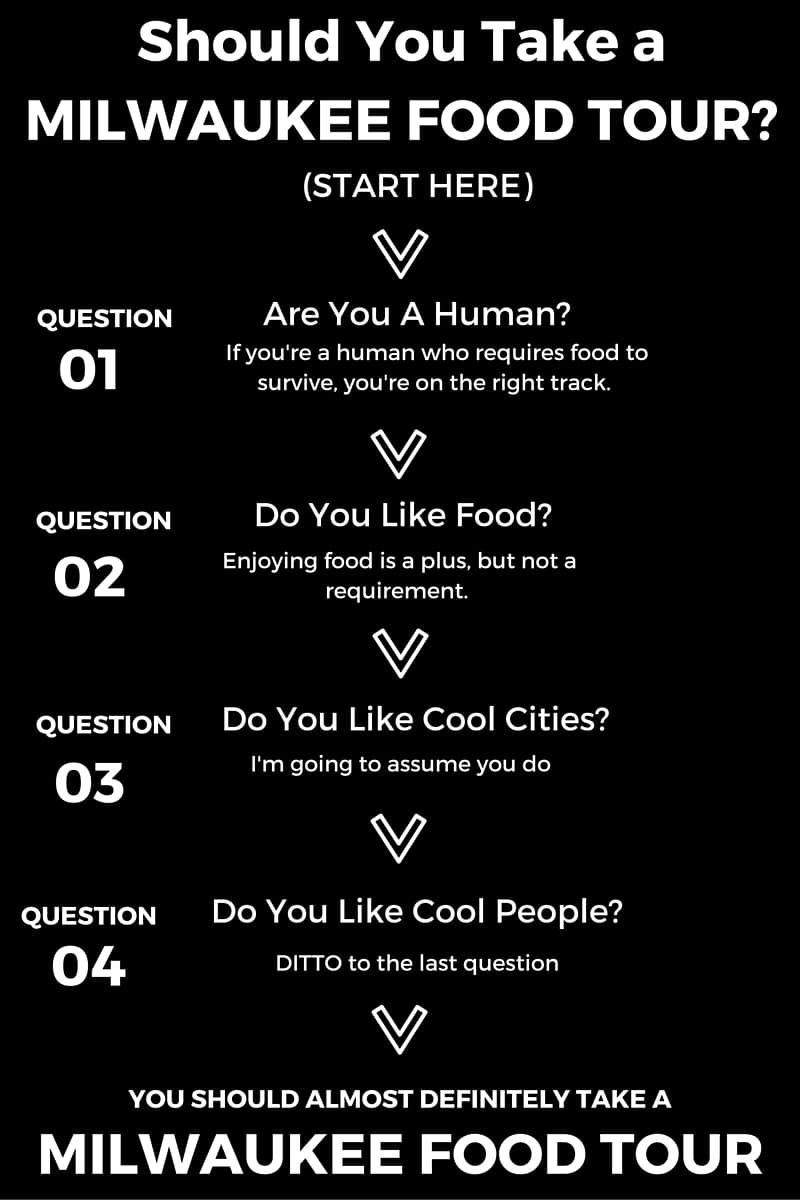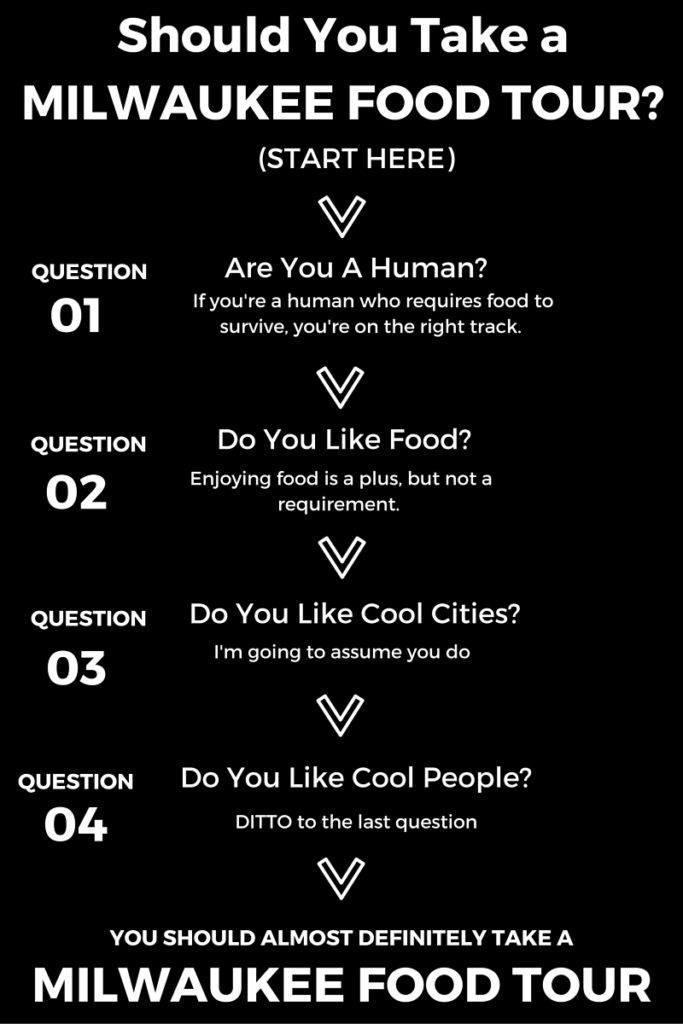 ---
We were hosted in Milwaukee as guests of Visit Milwaukee and Potowomi Hotel & Casino and received a complimentary tour, courtesy of Milwaukee Food Tours. Opinions are all ours.