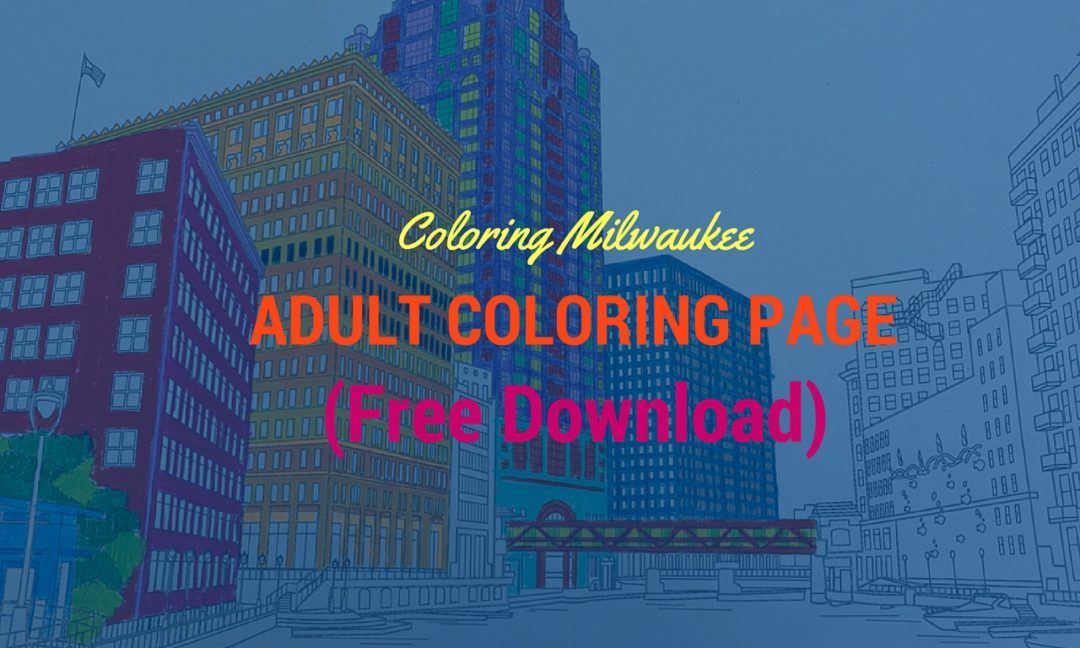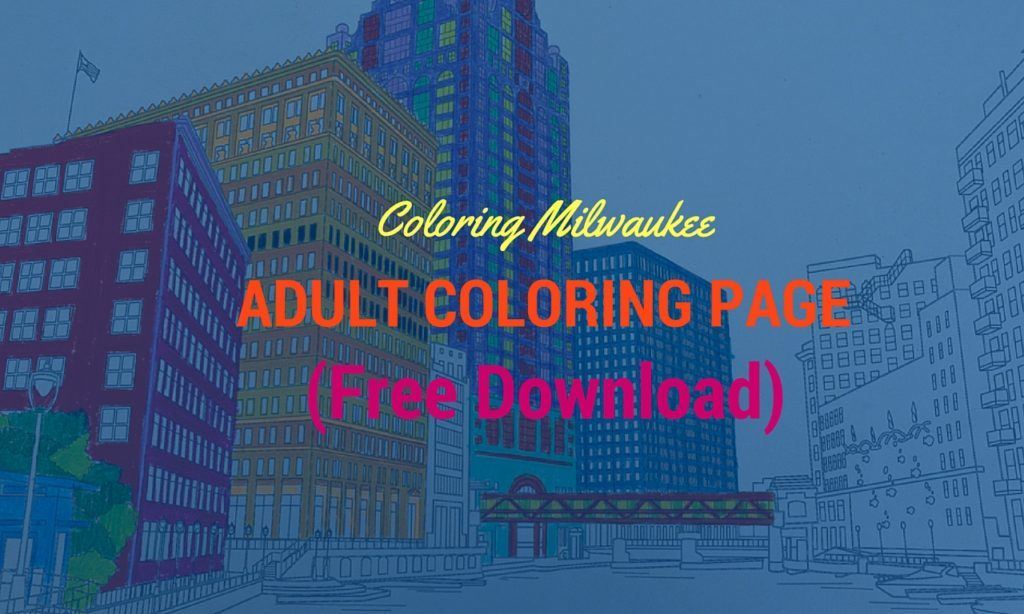 So…we're trying something new over here today. In addition to selling our travel-inspired coloring books (check out our RTW Coloring Book
and our Mexico Coloring Book on Amazon), we've decided to create some free adult coloring pages as well, featuring some of the places we visit on our travels.
Sometimes, we're not in a place for long enough to make an entire book out of the experience, but we still want to show our favorite places in a new and unique way. We figured creating these free adult coloring pages would be a cool way to do so, and so we're going to try it out and see how it goes!
Our first set of free adult coloring pages are of…Milwaukee!
If you recall, we were in Milwaukee in late May, and spent about 5 days drinking and eating our way around the city. It was pretty tough work, to be honest! We went on our very first food tour (a big deal, since Geoff is a picky eater), we toured breweries and distilleries, we ate a lot, and we chatted with everyone we met about the city, and how Milwaukee is changing significantly and is really freaking cool!
Here's our first coloring page of Milwaukee below. It shows the riverfront scene in downtown, which is always busy in the evenings! We'll have another one out soon, we hope, but we are still getting a few permissions before we can post that one.
Just use the "download" link below the image. When you print it, make sure you fit to page. It should work seamlessly with 8.5 x 11, but if you have A4 paper (Europeans), you'll need to double check!
As you may or may not know, we actually create all of our coloring books and coloring pages from the photos we take on our travels. There are so many whimsical coloring books out there, but what we want to do is show places in a more realistic light.
Take a look at this photo that we took while in Milwaukee, and compare it to the coloring page, above…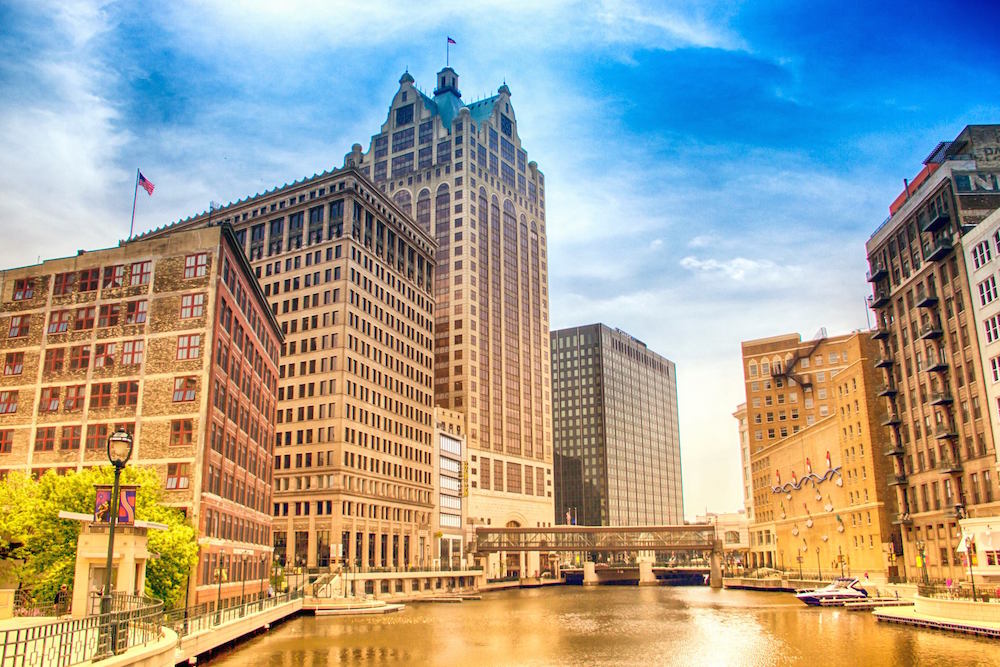 Hopefully, you can see they're the same! The free coloring page is actually a TRACING of the photo!
So go ahead and download the free coloring page, and experience Milwaukee in a different way.
You can also read all about our experiences in Milwaukee:
Can Picky Eaters Enjoy Food Tours, Too? (In which we take our very first food tour ever with Milwaukee Food Tours)
Why You Should Visit the Harley-Davidson Museum…Even If You Don't Like Motorcycles
Milwaukee is All About the People (in which we experience some of the awesome businesses that are shaping the city)
Milwaukee in Motion (a really short and fun video about the city!)
Finally, we'd love to see pictures of your coloring efforts! If you color a masterpiece (or even if you don't) feel free to email us the results: [email protected]. You can also tag us on Instagram (@Wandertooth) or Tweet us!
And feel free to stick a pin in this (on Pinterest, of course) to share the love!!!