This is a guest post by Kristin Henning of TravelPast50.com.

Disclosure: This Priorat post contains affiliate links. That means we earn a commission when you use the links on this site to book a tour, book a hotel, buy your travel insurance, etc.. You don't pay anything extra. If you'd like to learn more about how this works, you can read more under our Disclaimer page.
Introducing Tarragona and Priorat: The Best Spanish Wine Region You've Never Heard Of
---
A Lesser Traveled Part of Catalonia, Tarragona and Priorat Boast Some of Spain's Top Wines, and are Easily Accessible from Barcelona.
As Barcelona joins the ranks of most-visited cities in the world, we like to remind travelers to Spain that there's so much more to see outside this city.
The province of Barcelona is just one of four that make up the Catalonia region. So creative thinkers will enjoy heading north to Girona and the beautiful Costa Brava region, west to Lleida, or southwest to Tarragona.
Tarragona's Priorat region, in particular, offers a chance to discover some of Spain's top-quality wines and some important Spanish history. And it's possible to do it as a day trip from Barcelona!
Pin this Post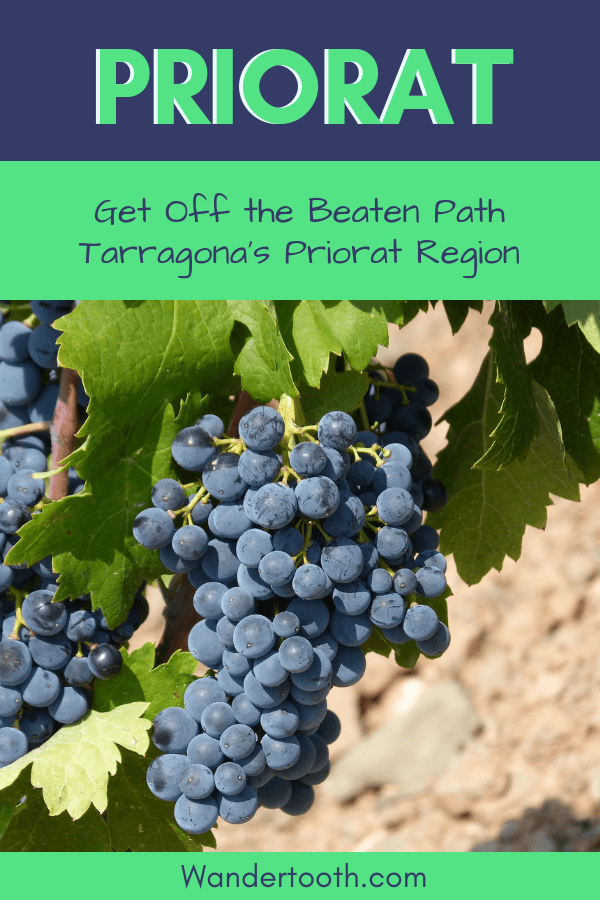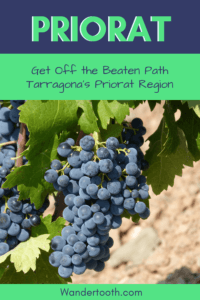 In the Priorat region, elevation ranges from 100 to 700 meters, and the steep mountains are often sheer rock, peppered with pines from time to time. Surrounding Priorat, like a donut around the hole, is the Montsant wine region. The area is fed by the Siurana and Montsant rivers, which fall quickly to join the Ebro River that flows into the Mediterranean near Tarragona, just an hour's drive away. Together as a distinct agricultural area, Priorat, Montsant and Siurana are applying for UNESCO World Heritage designation.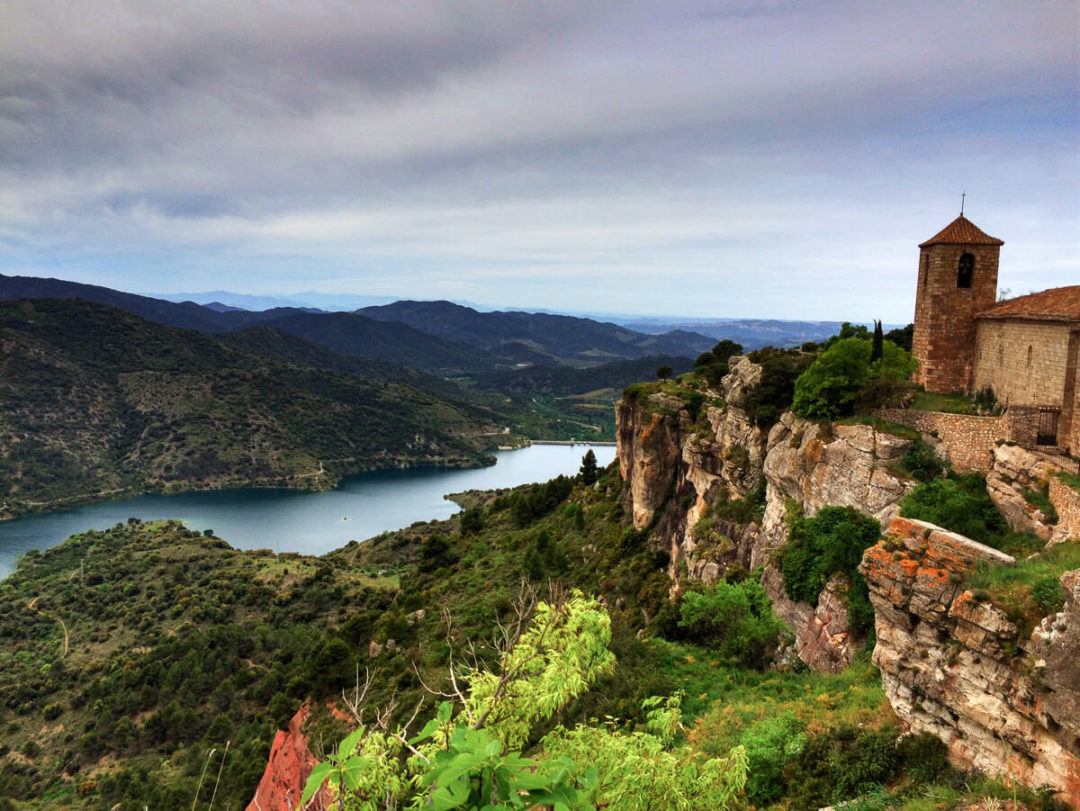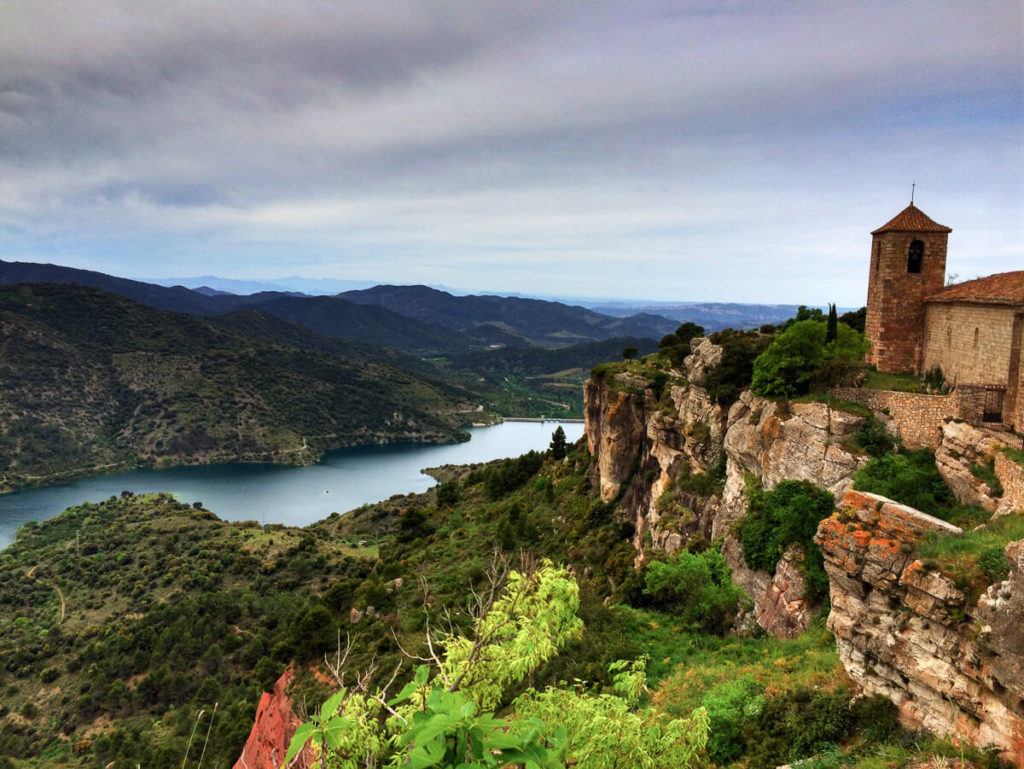 Historically, monks were the wine producers. Priorat gets its name from the Carthusian monks who were the earliest vintners, cultivating here from the 12th Century. Their production was centered on the powerful priory, Scala Dei. Scala Dei, meaning stairs to God, was so named because of the layered rock formations giving the perception of a stairway toward heaven.
The slate rock soil provides the essence of Priorat wines. The vines grow from dark, densely-layered slate that shows strips of iron red and glittery quartz. It gets plenty hot under the sun, and very cool at night as the chilled air whips around the mountains. When you walk the steep vineyards, you wonder how any plant can grow out of stones, how it can survive with lack of moisture. But on the contrary, the roots dig deep making plants sturdy in high winds, and the slate layers do retain some moisture.
It's also surprising that the steep slopes are still–or again–planted without terraces. Over the centuries, nearly all the manageable land has been cultivated, and devoting space for terracing is considered wasteful.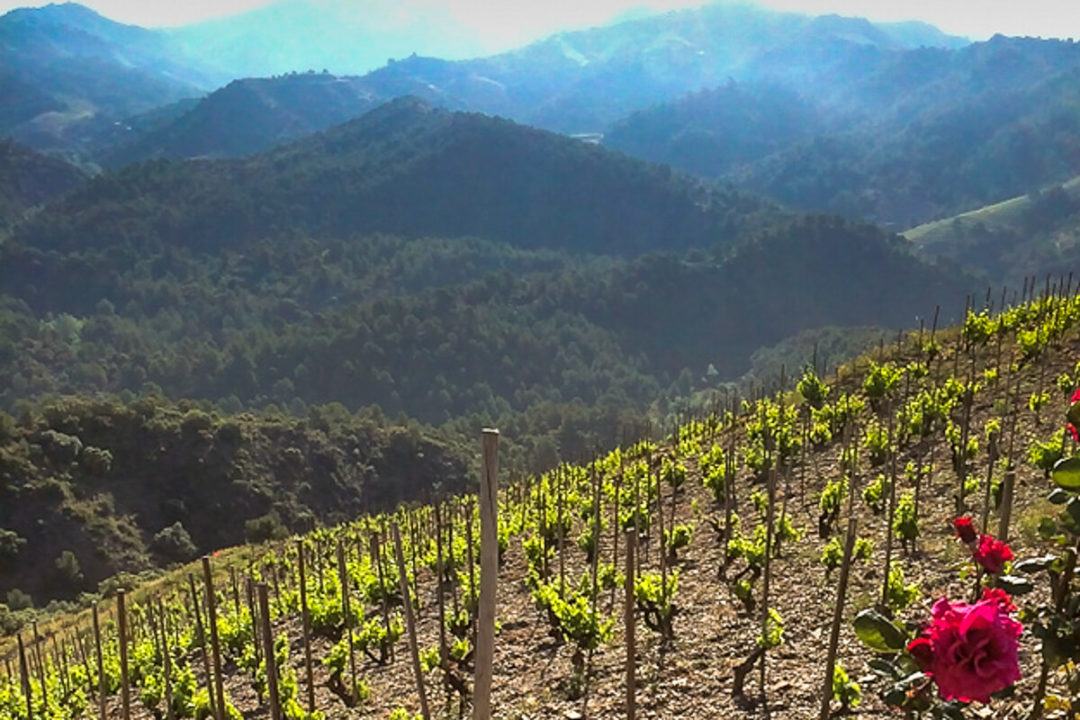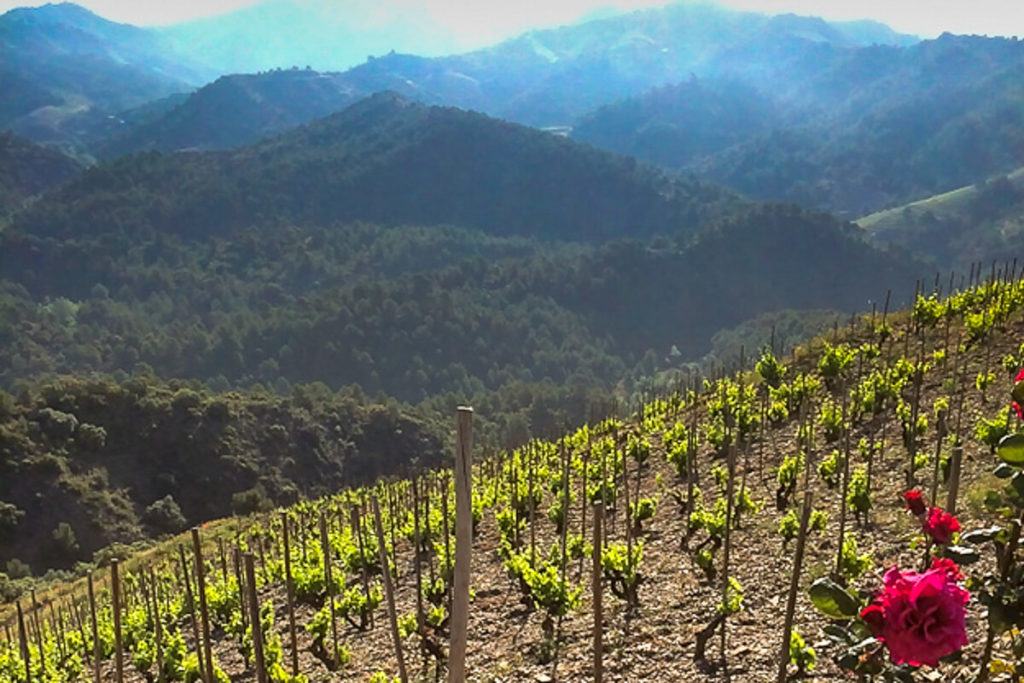 Specific to this area are Grenache grapes (both white and red) and Cariñena grapes, though others have been introduced in the past twenty-five years. Where once the habit was to combine grapes, the tendency now is to create wine from just one or from a couple in combination.
The challenge is to produce and sell a high-quality wine amidst the world-market perception of Spain's low-priced wines. The quality comes from hand picking and from selectivity (sometimes producing less than a kilo of grapes per vine). And as in every other quality region, the superior wines are a result of healthy grapes, good weather, a tastemaker's combination of grape varieties (or no combination at all), and the amount of time in oak barrels.
Wine is only one of the attractions in Priorat. Catalonia's famous culinary traditions–and inventions–demand visitors' attention. Built to complement those grape beverages is Els Amics Restaurant, by the esteemed chef Marc Pi, at Buil i Gine Winery. The winery also offers a few guest rooms, perfect for taking in the cool night air. Or plan your outdoor adventures from a base at the Falset Sporting Hotel to enjoy the restaurant there. The surrounding mountainous landscapes are great for hiking and photography.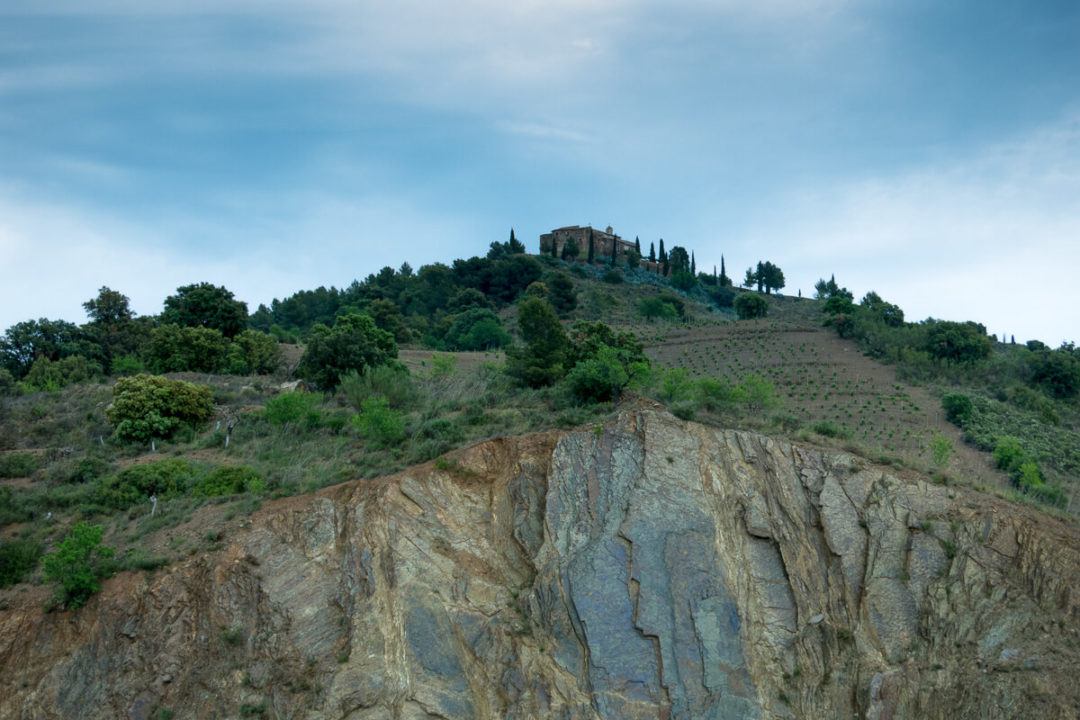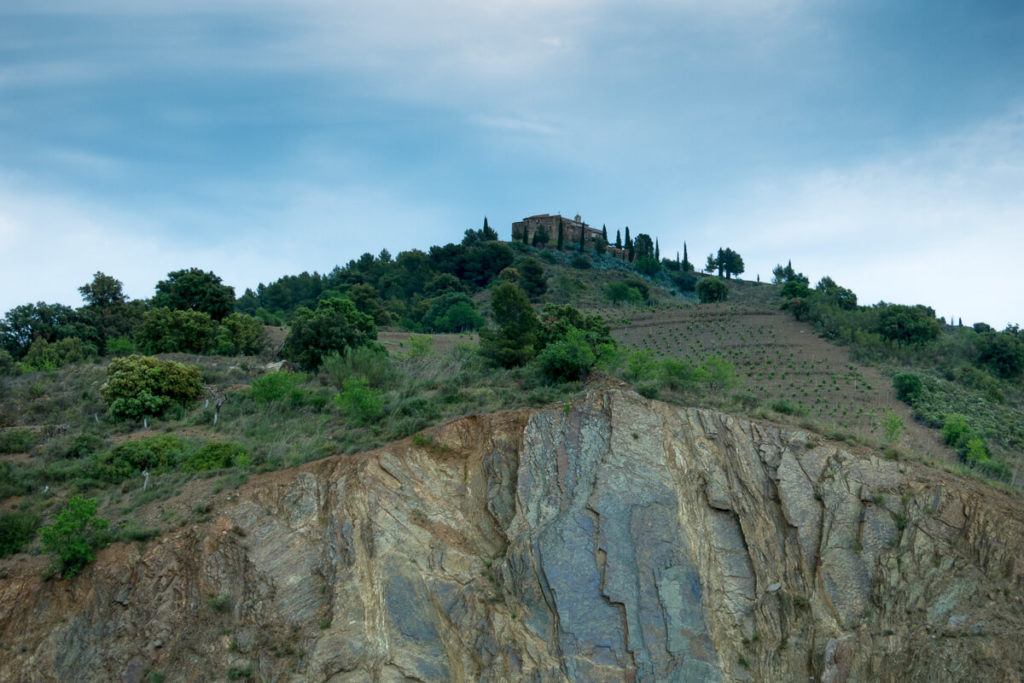 Further east, the Ebro Valley, site of the decisive battle of the Spanish Civil War, provides a rich historic backdrop. The Ebro's delta region, one of the Mediterranean's largest wetlands, is a designated UNESCO biosphere and features the national Ebro Delta Nature Park, the Ecoherbes Botanical Garden, salt flats, and extraordinary birding and wildlife. The delta is also known for its agriculture, including rice, fruits and vegetables. Delicious seafood is not far away.
The city of Tarragona itself, situated along Spain's Costa Dorada, has undergone great improvements over the past couple decades as it welcomes visitors to its Roman ruins and old town squares.
Since major rail lines and highways pass through Tarragona, it's a great place to sip another glass of Priorat–or perhaps a local vermouth–and contemplate your next travel destination.
---
About Kristin
Kristin Henning and Tom Bartel of TravelPast50.com have traveled to over 65 countries on six continents since 2010. Spain remains their home away from home.