Old Town is the heart of the city. It's romantic, beautiful and filled with one-of-a-kind sights and unique areas to explore. Here are our very favorite things to do in Old Town, Prague.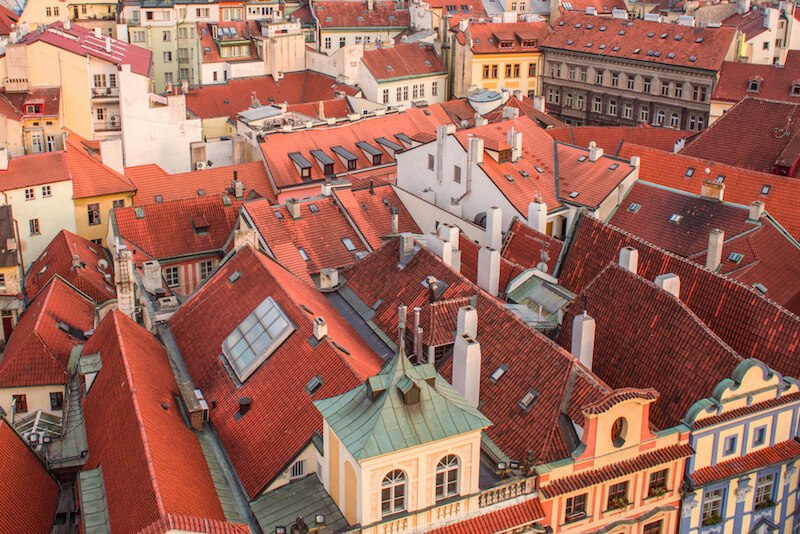 Prague Trip Planning Resources: Where to Stay | Things to Do | What to Pack
After spending more than a year living in Prague as expats, we've had more than enough time to explore the area and find all the hidden gems.
Here are a few of my favorite things to do in Old Town, Prague. For even more ideas, plus recommendations on where to stay, eat, and shop in this historic district, check out our full Insider's Guide to Old Town Prague.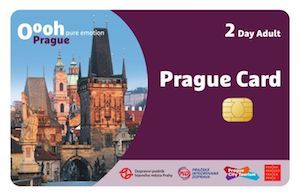 Get a Prague Card
If you're planning to spend a few days in Prague, and see most of the popular tourist attractions, a Prague Card is a great option. It gives you admission to 60+ of the city's top attractions, a boat cruise, and a city bus tour. Available in 3-5 day increments.
Take a Walking Tour of Old Town
In my opinion, the best way for a first-timer to see Old Town is on a walking tour, where a local guide can make sure you don't miss out on any of the hidden treasures or history.
This private guided walking tour is one of the most popular tours among my readers! It takes you through Old Town and the Jewish Quarter – hitting up the major sites such as Prague Castle and Charles Bridge.
Explore Prague's Beautiful Jewish Quarter (Josefov)
One of the first things people notice when they visit Prague is how beautiful, grand, and well-preserved the former Jewish ghetto is, especially when compared to its counterparts in many other European cities.
The reason behind the beautiful state of Prague's Jewish Quarter is tragic: Hitler loved Prague so much, he wanted to retire in the city. And his plan was for Prague's Jewish Quarter to serve as a museum to an extinct race of people.
The Jewish Quarter has a number of sites worth your time, meaning the area itself is worth at least half-a-day, if not a bit more.
At minimum, we'd recommended the following three sites:
Old Jewish Cemetary
Old-New Synagogue
Spanish Synagogue
The Jewish Quarter's main sites are mostly administered by the Jewish Museum in Prague, which also sells tickets.
Ticket A: Old New Synagogue Ticket – 200 CKZ – Includes Entry to the Old-New Synagogue.
Ticket B: Jewish Museum in Prague Ticket – 300 CKZ – Includes entry to Maisel Synagogue / Pinkas Synagogue /Old Jewish Cemetery / Klausen Synagogue / Ceremonial Hall / Spanish Synagogue / + Robert Guttmann Gallery
Ticket A + B Combo: Jewish Town of Prague Ticket – 480 CKZ – Includes entry to Maisel Synagogue / Pinkas Synagogue / Old Jewish Cemetery / Klausen Synagogue / Ceremonial Hall / Spanish Synagogue / Old-New Synagogue + Robert Guttmann Gallery
By far, the best way to see the Jewish Quarter for the first time is on a walking tour. There is so much history here – it's worthwhile to have a guide that can share it all with you. My readers have give great reviews of this guided walking tour of the Jewish Quarter, which includes admission to all the sites above.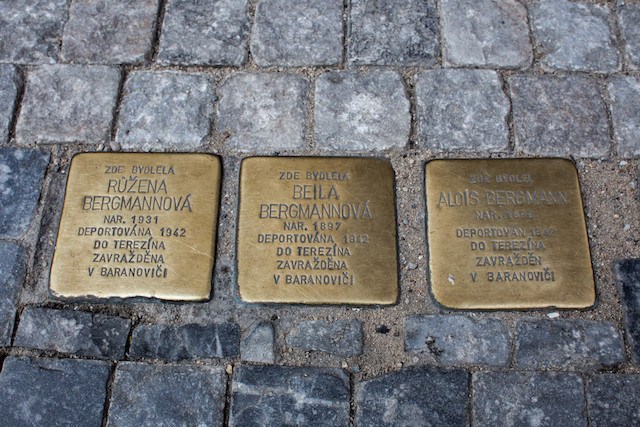 Spot Stumbling Stones Around Prague
Stumbling Stones are one of our favorite things to point out to visitors to Prague and Europe in general.
They are small bronze cobblestones — set into the ground to replace a stone cobble — commemorating victims of the Holocaust.
Each stumbling stone is placed outside the victim's house, or place they lived immediately before their deportation to a concentration camp or murder.
In our opinion, they're some of the most moving memorials for Holocaust victims, because they play tribute to the most basic part of everyday life: their homes.
Found throughout Prague and the Czech Republic – and in 17 other countries across Europe – Stumbling Stones were started by German artist Gunter Demnig and there are now around 48,000 of them.
The idea behind a stumbling stone is you'll stumble when you walk over one, taking notice of what tripped you up.
Each stumbling stone has the name and details of the person who used to live at that spot before they became victims of the Holocaust.
Details usually include date and place of birth, information about the person's deportation and imprisonment at a concentration camp, and their fate, if known.
If you want to see Stumbling Stones in Prague, there is one near the Mark's and Spencers on Wenceslas Square (in front of an apartment-hotel).
You can also take a walk along Pařížská Street, the ultra high-end shopping street in the Jewish Quarter, which has quite a few of these memorials to individual tragedies.
As with this picture, you'll often see the word Terezína on Stumbling Stones in Prague – it is the name of a concentration camp near Prague that you can visit as a day trip.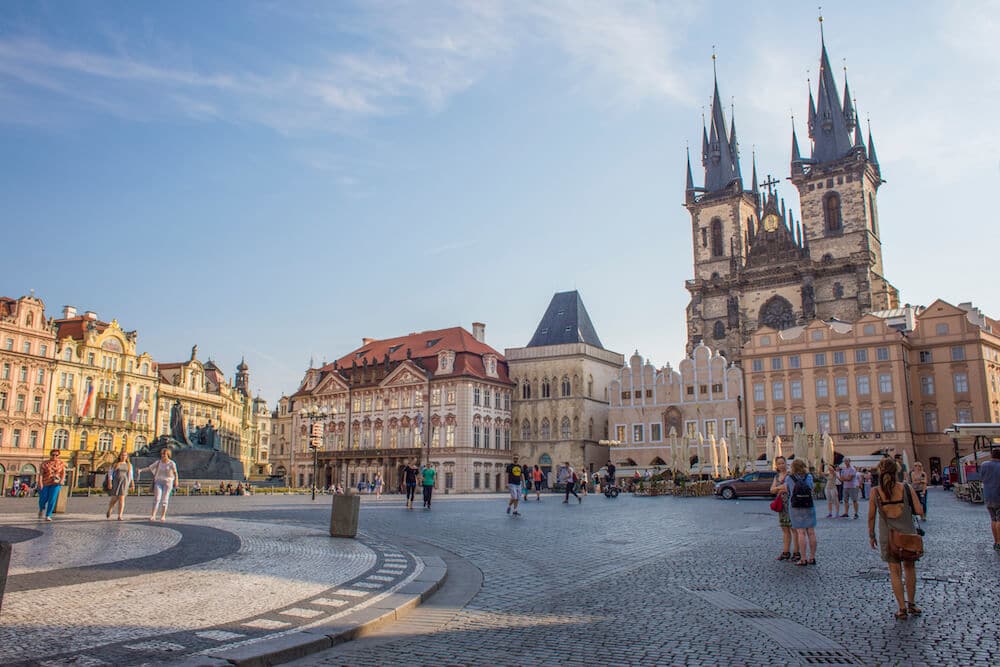 Enjoy The Atmosphere Of Old Town Square
Old Town Square is the historical heart of Prague and today it's still buzzing with street entertainers, touts trying to hook you into a pub tour, tourists enjoying the view, and vendors selling beer, sausage, Prague ham, and other treats.
At Christmas time and Easter, Old Town Square plays host to the biggest holiday markets in Prague. During the summer, it's packed with visitors, day and night, soaking up both the beauty and the atmosphere.
While it's certainly touristy — and the food and drinks are over-priced compared to what you'll pay in less visited areas of Prague — it's still hard to resist enjoying for at least a little while!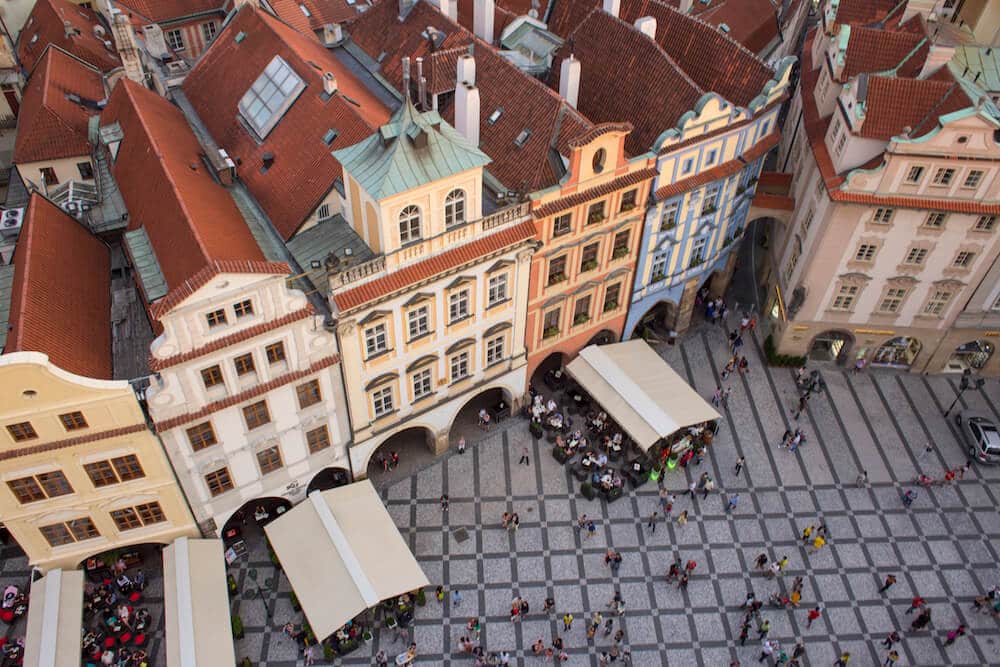 Take the Elevator Up Old Town Tower
The only ancient tower in Prague that doesn't involve climbing hundreds of narrow, uneven stone steps.
Yes, the tower at the top of Old Town Hall (right in the heart of Old Town Square, next to the Astronomical Clock) has an elevator!
The views are absolutely unbelievable, and in our opinion, this one is a must-do. Try to do it early in the morning to avoid crowds, or (and if you don't mind crowds) at sunset!
Tickets are 120 CKZ, or Free with the Prague Card.
Catch the Astronomical Show At the Top of the Hour
Another story I can't verify, but seems to be repeated over and over again, is that Prague's famed Astronomical Clock was voted the 2nd most disappointing tourist attraction in all of Europe.
We think this is a bit harsh.
The clock is beautiful, the story has all the plot twists of a modern thriller – betrayal, murder, revenge – and when you consider what the clock can do in relation to the fact that it's more than 600 years old, it's pretty damn impressive.
That said, the show itself is only a few minutes of craning your neck, and it's always crowded with people hoping to catch a glimpse.
Definitely worth seeing while you're in Prague, but just don't expect too much. Catch it at the top of the hour in Old Town Square.
Take a Peek In Our Lady of Tyn
The Roman Catholic Our Lady of Tyn Church (which, in my humble opinion, resembles something an evil witch would live in in a Disney cartoon) has an impossible-to-ignore presence on Old Town Square.
Few people actually venture inside to see the spectacular interior. It's free to enter the general part of the church, and a mere 25 CKZ to enter the temple part.
If you just want to enjoy the atmosphere of the church's exterior, there's a small street to the left (if you're facing the church – Tynska is the name) with a few bars and restaurants where you can grab a coffee or Czech Pilsner with a great view of the towers!
Walk the Way of Kings and Queens
Head down to Republic Square (Náměstí Republiky), where you'll find the Municipal Palace (featured in a Vin Diesel movie!) and the Powder Tower, which marks the beginning of the ancient coronation route for Czech Royals. They called it the Royal Route.
The Powder Tower is – surprise – open to climbing if you're up to it. It's just under 200 steps to the top and is free with a Prague Card, or 90 CKZ without.
Get a Klobása on Wenceslas Square
Cheap sausage (klobása) stands dot the sidewalks all along Wenceslas Square (which is really more of a boulevard, than a Square), but particularly at the bottom in the traffic-free zone.
While tourists eat the sausages all day long – and you can too, without much shame – to Czechs, these are "drunk food" spots, a place you stop at after a big night out to satisfy cravings and attempt to blunt the effects of bad decision-making.
These spots sell sausages, and sometimes fried cheese sandwiches as well, as well as draught beer. A perfect cheap lunch or dinner!
(Fun Reading: the BBC on the right way to eat a sausage in Prague)
Stock Up on Awesome Souveniers at Manufaktura
Manufaktura is a small, local chain selling homewares, wooden children's toys, and bath products, and became my favourite go-to for getting Czech gifts and souvenirs.
My favorite was the Czech beer and wine products — shampoo, conditioner, body lotion, etc.
There is one location right near Old Town Square, and one right near Charles Bridge on the Malá Strana side.
For more shopping recommendations, be sure to check out our complete guide to Old Town.