Welcome to Tamarindo- one of the most popular beach destinations in Costa Rica! With its beautiful beaches, vibrant nightlife, and its laid back surfer vibe, Tamarindo has become a top choice for travelers from all around the world.
But with so many hotels and accommodations to choose from, it can be challenging to decide where to stay. Well, we've just returned form a fun-filled family vacation in Tamarindo – so I've pulled together my top picks for the best hotels in Tamarindo right here!
As we were planning our own trip to Tamarindo, I spent a ton of time researching hotel options. But I was so frustrated to find lists of "the best Tamarindo hotels" that were filled with hotels all up and down the Guanacaste coast – not in Tamarindo at all! So I've pulled together my own list to better show you the real accommodation options in Tamarindo!
Where to Stay in Tamarindo – Choosing a Location
Before you jump into the list of hotels, you should get a feel for the layout of Tamarindo and the different areas you could choose to stay. Here's a handy map so you can follow along:
You have three distinct choices about where to stay:
Beachfront Hotels on Tamarindo Beach
"Downtown" Tamarindo
Playa Langosta
Let's take a closer look at each area and the best hotels in each one!
Beachfront Hotels in Tamarindo
If you're coming primarily to hang at the beach and pool, one of the beachfront options is likely to suit you best. You'll get direct access to the beach and most of the beachfront properties will also have a pool for you to use as well. I especially recommend this option for families who plan to enjoy the beach with little ones all day, and who will probably not be enjoying the nightlife in downtown!
Tamarindo Diria Beach Resort
Best choice for: Families, Young Couples, and anyone that wants to be in the center of the action.
Price Range: $$$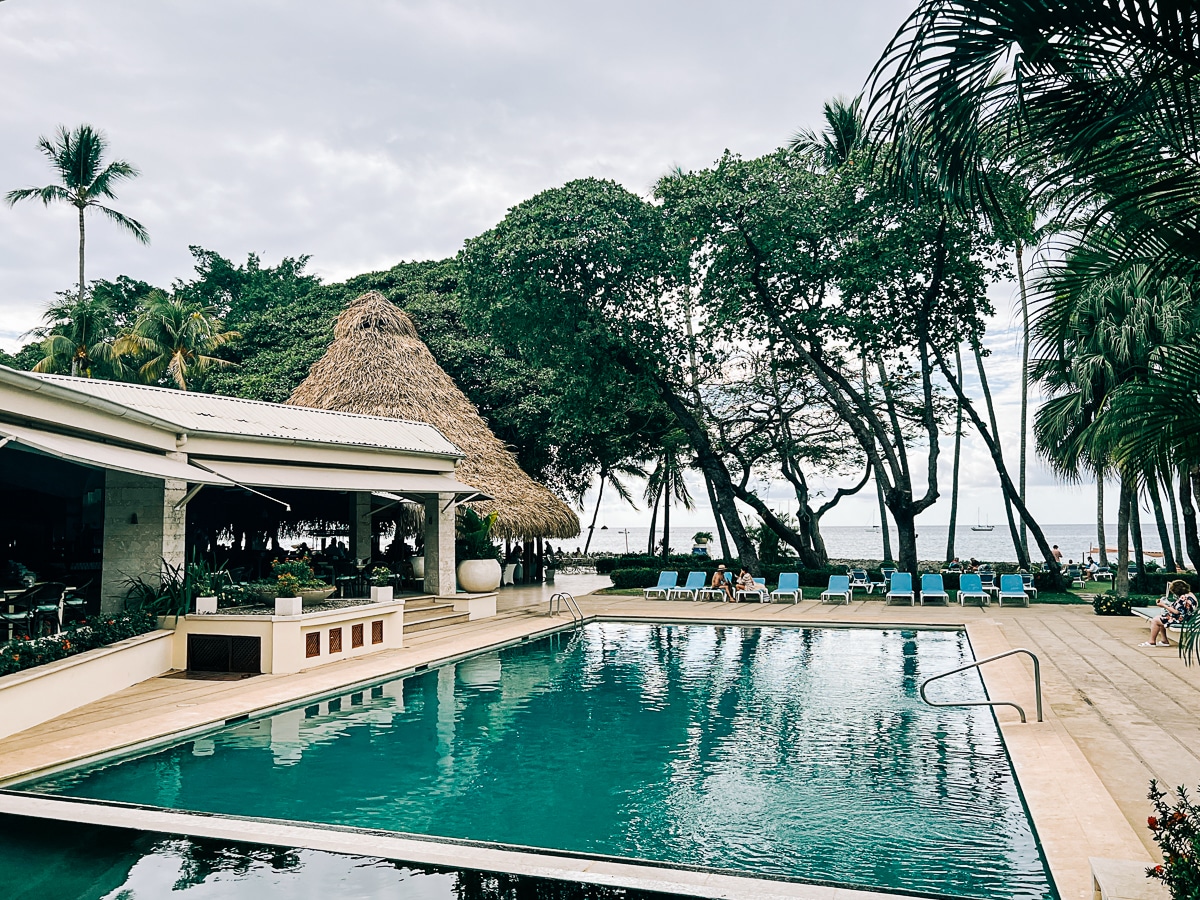 The Tamarindo Diria Beach Resort is by far the most popular resort in the area. Located directly on the beach with easy access to sand and surf on one side and the restaurants and shops of Tamarindo on the other, it has one of the best locations in town. The hotel has several large swimming pools, a pretty decent restaurant, and access to all the activities you can want in a Costa Rica vacation.
The only real downside of staying at the Diria is that it can be quite busy and crowded, thanks to its popularity and location on the main thoroughfare through town. We actually stayed here on our most recent trip to Tamarindo, and I found the hustle and bustle was well worth the convenience and beachfront access! If you are considering the Diria, check out my full hotel review here.
Check rates and availability for the Tamarindo Diria Beach Resort here.
Capitan Suizo Beachfront Boutique Hotel
Best choice for: Couples and anyone looking for a quieter beachfront stay.
Price Range: $$$$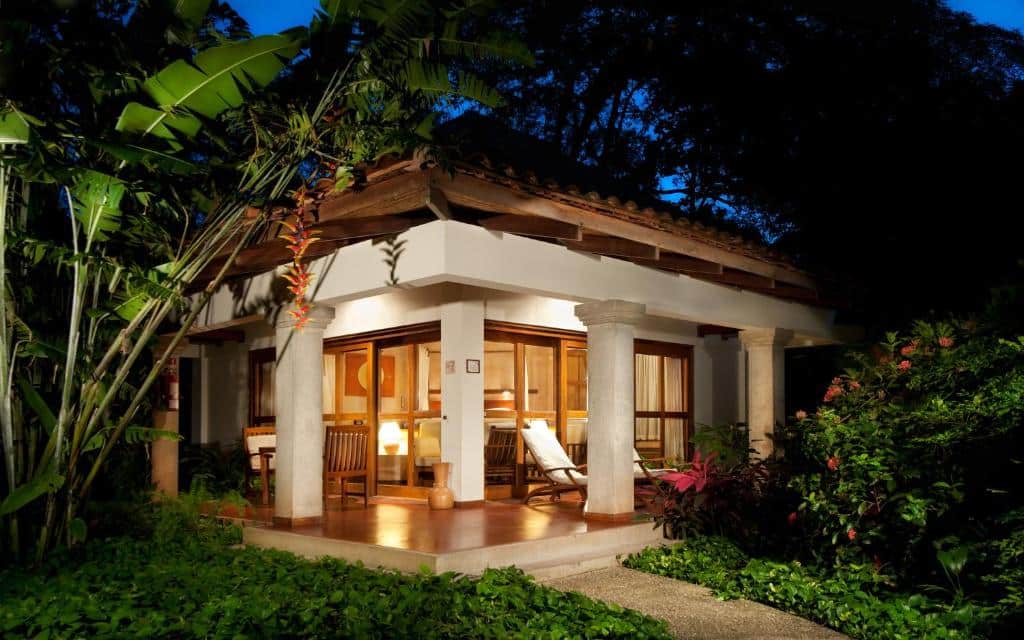 If you're looking for a more tranquil and relaxing beachfront stay, Capitan Suizo Beachfront Boutique Hotel might be the perfect option. Located on the very southernmost end of Playa Tamarindo, this hotel is situated on a quiet stretch of beach and features beautiful gardens and a lovely swimming pool. The rooms are spacious and luxurious, and the hotel also has a restaurant and bar on-site. However, the hotel's secluded location means that it can be a bit of a walk to get to the main downtown area.
Check rates and availability for the Captain Suizo Hotel here.
The Coast Beachfront Hotel
Best choice for: Larger families and extended stays.
Price Range: $$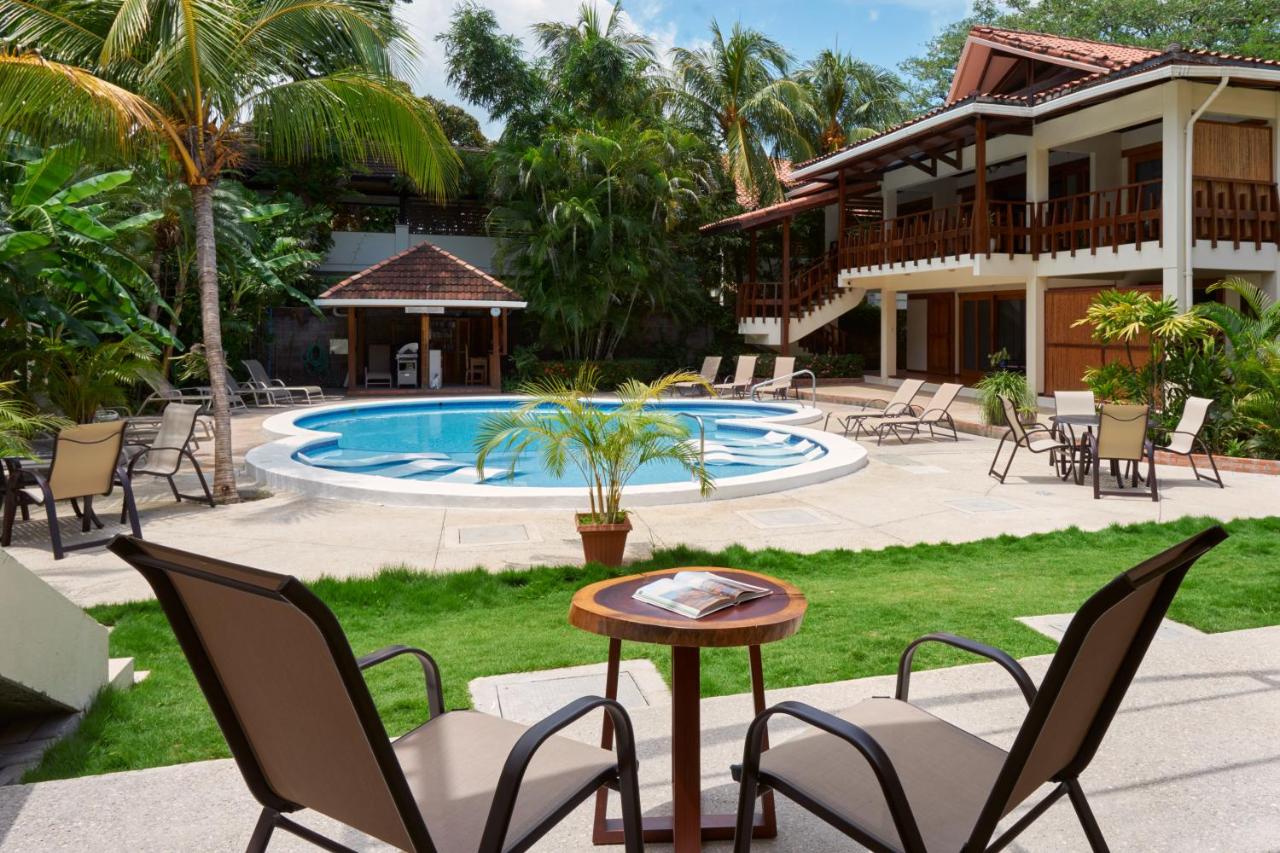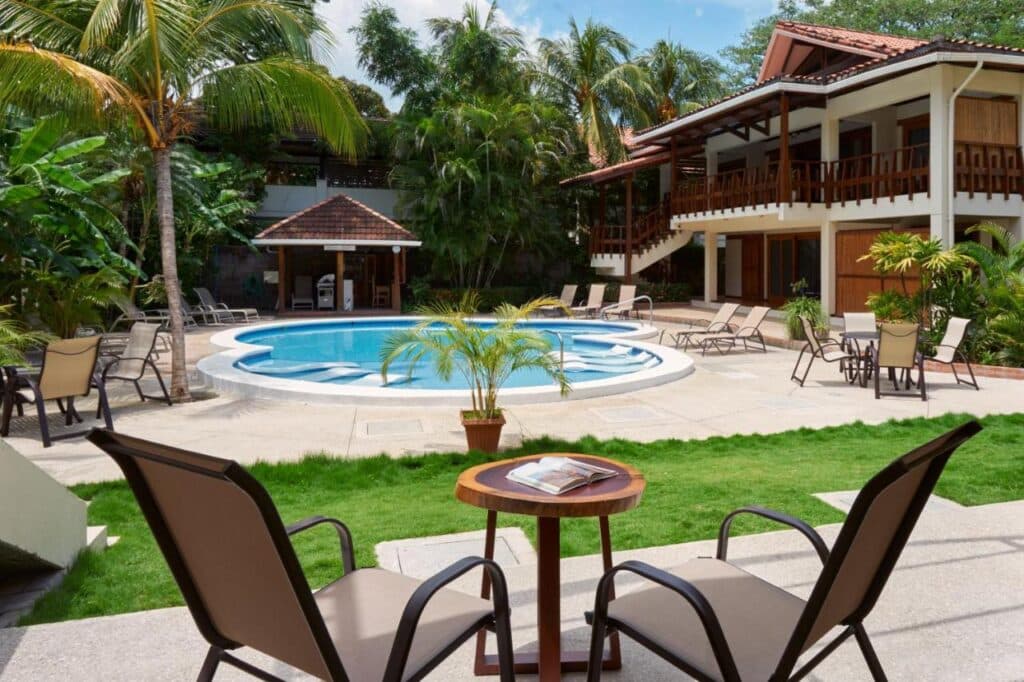 The Coast Beachfront Hotel can typically be booked for a bit less than the Diria or Captain Suizo. However, to be completely transparent, all of the beachfront properties are going to come at a pretty high price tag. I like this property because all of the rooms are apartment style, with a kitchenette area. They even have some two bedroom apartments. This makes the hotel a great choice for families who need a little more space and for extended stays where you need the ability to cook some meals on your own.
The pool area is on the smaller side, but very pretty. And the beach access is fantastic.
The Coast Beachfront Hotel is just north of Captain Suizo on the southernmost part of Tamarindo Beach, so the location is also very quiet and secluded. However, this does mean you will have a 10-15 minute walk to get into the main part of town for restaurants and shopping.
Check rates and availability for the Coast Beachfront Hotel here.
Hotels in Tamarindo Town
I use the term "downtown" loosely here because Tamarindo is the epitome of a laid back beach town. But there is a distinct cluster of restaurants and shops that make up the heart of town and is also where you'll find most of the nightlife that younger visitors are often seeking. So if you're a younger couple, a college aged group of friends, or single and ready to mingle – maybe consider staying in town. You'll have a short walk to the beach, but you'll save a little money versus beachfront options and will have easy access to bars and nightlife.
Jardin del Edin
Best choice for: A really comfortable option in the heart of downtown Tamarindo.
Price Range: $$$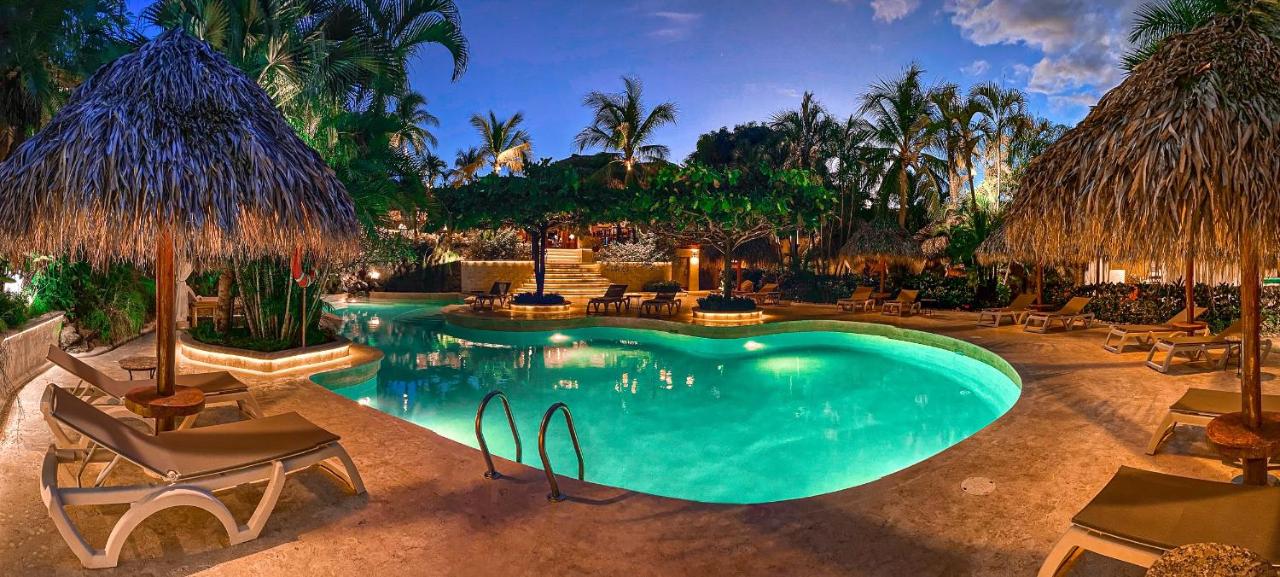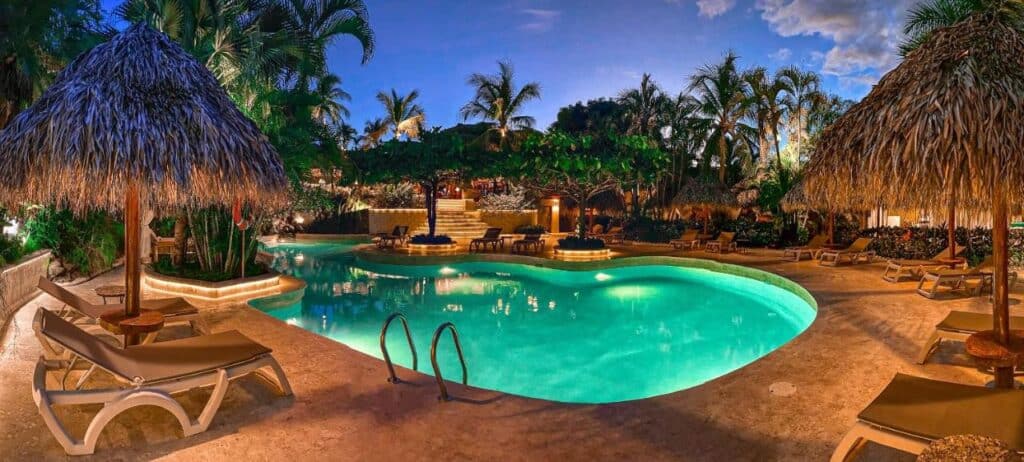 Jardin del Edin is one of my favorite hotel properties in the Tamarindo downtown area. It has a really fantastic central location, with easy access to restaurants and shops and just a 5-10 minute walk to the beach. While this is an older property, it's very well maintained and in my opinion it is one of the more luxurious feeling properties in the downtown area. The pool is a bit small but works fine for the number of guests, and is beautifully landscaped. And the restaurant and bar are top notch too!
Check rates and availability for the Jardin del Eden here.
Hotel Pasatiempo
Best choice for: Younger travelers that want a more affordable option with easy access to nightlife in town.
Price Range: $$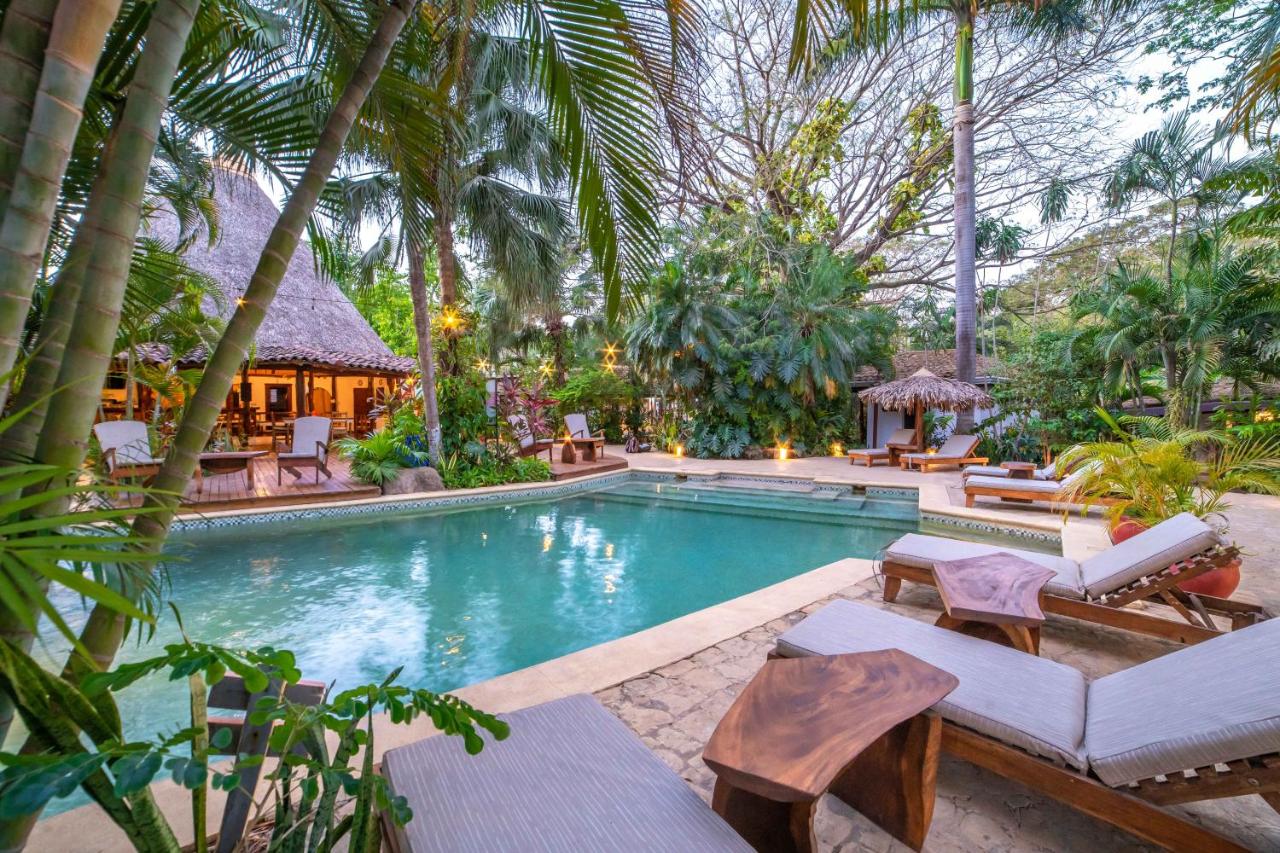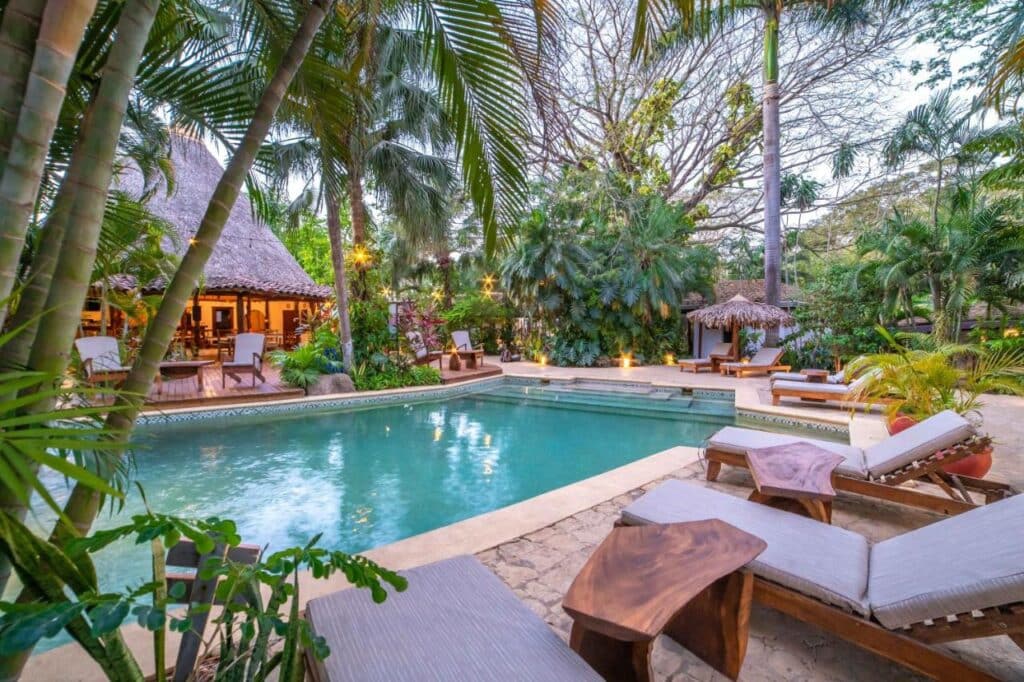 For a somewhat more affordable option that's still close to the beach and town center, Hotel Pasatiempo is a great choice. This smaller hotel is cozy and charming, with comfortable rooms and a beautiful pool area. The hotel also has a bar and restaurant on-site, and often hosts live music in the evenings, make it a fun place to hang out. However, you'll need to walk 5-10 minutes to access Tamarindo Beach.
Check rates and availability for the Hotel Pasatiempo here.
Ten North
Best choice for: Younger travelers looking for the best value in the midst of the nightlife.
Price Range: $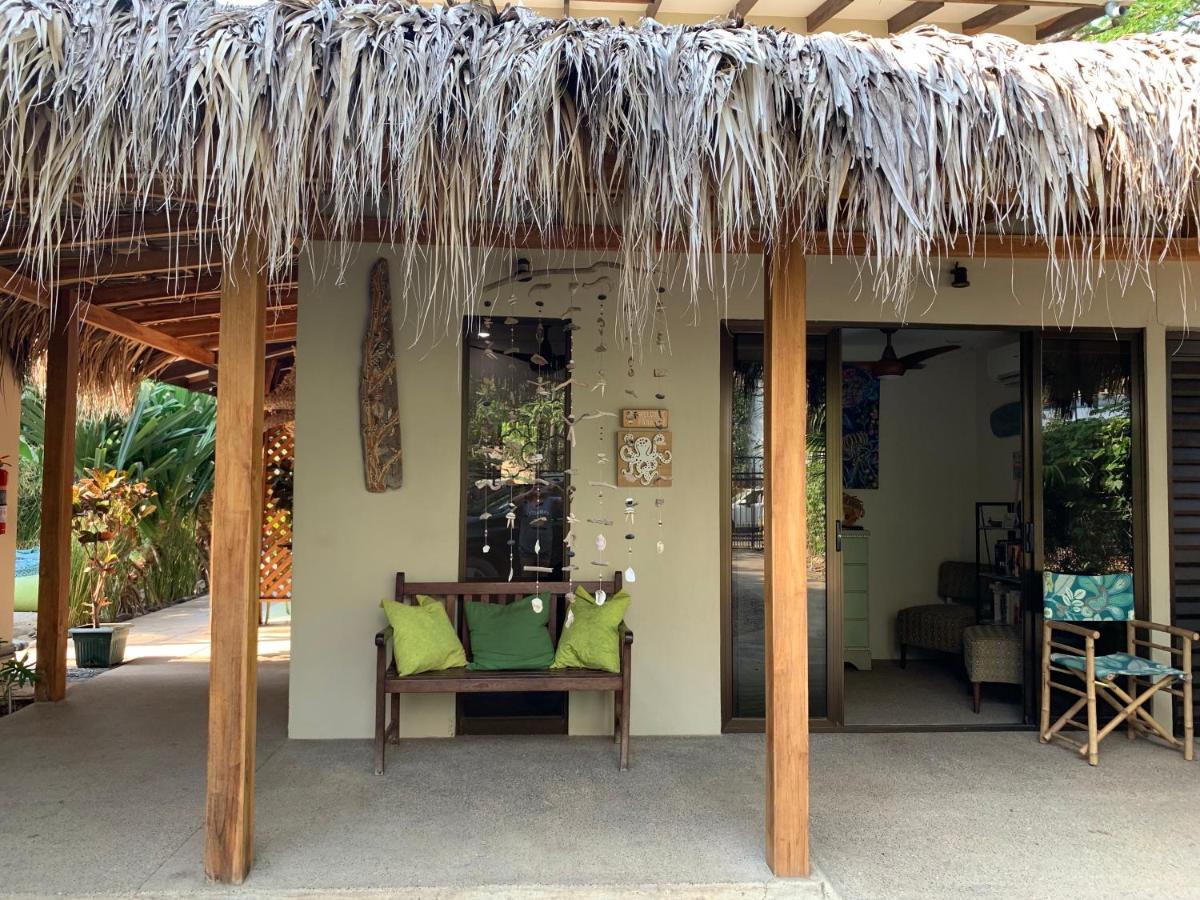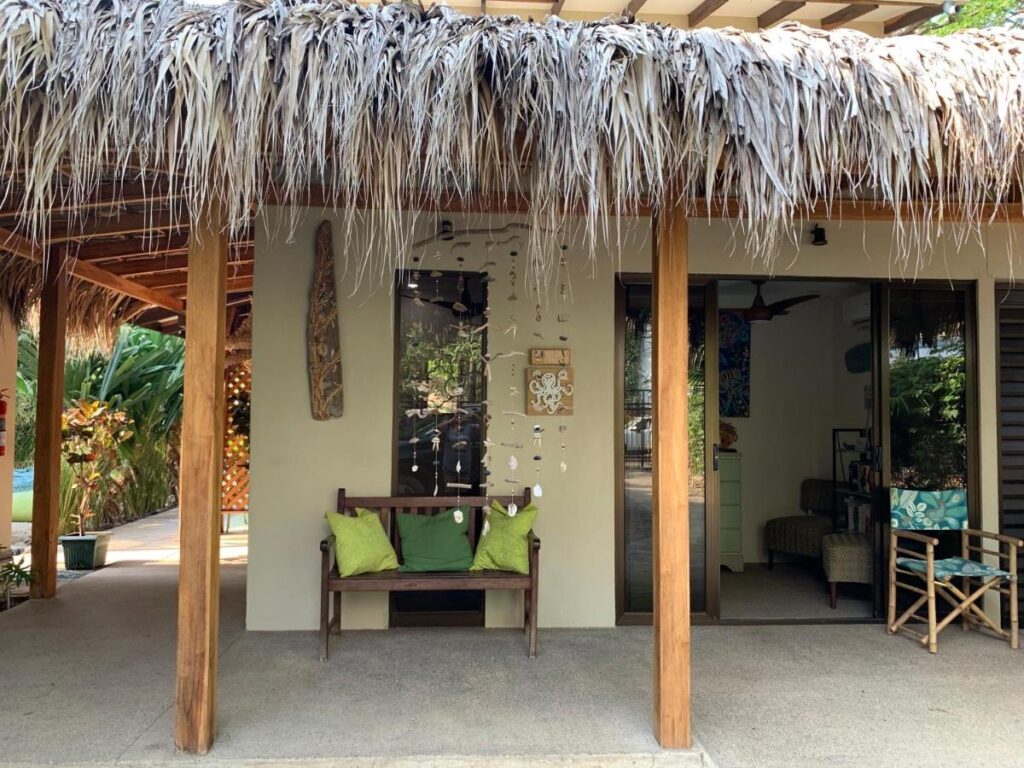 If you're looking for a really value priced hotel that is still worthy of your vacation time, check out Ten North. This small boutique hotel has just ten room which are very basic but well maintained. There's even a small pool area. You won't find all the services of a larger hotel here, but it is cozy and just a short two block walk to the beach. And of course, it's location smack in the middle of the downtown area makes it convenient to the bars and nightlife of Tamarindo.
Check rates and availability for Ten North here.
Tamarindo Bay Boutique Hotel
Best choice for: Older couples or families looking for a quieter value-priced option in town.
Price Range: $$$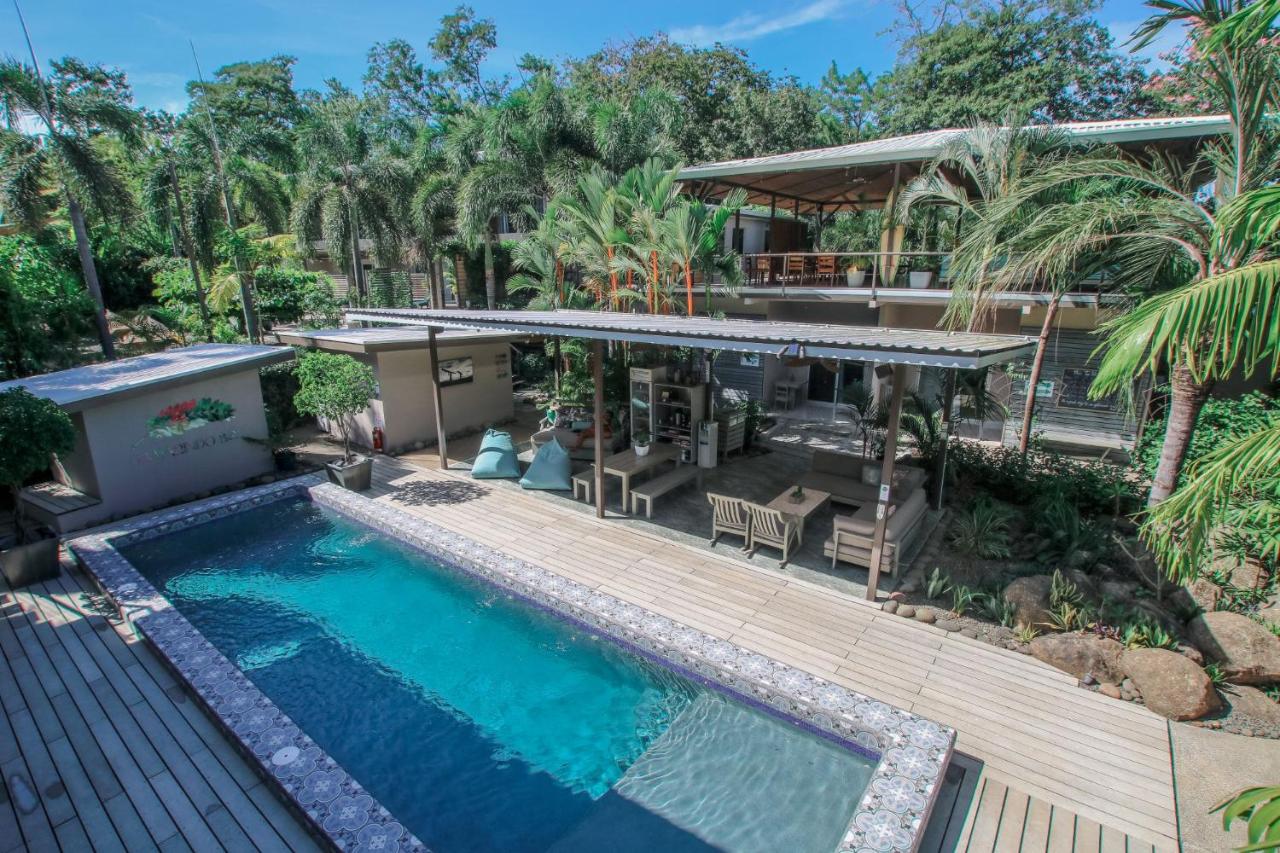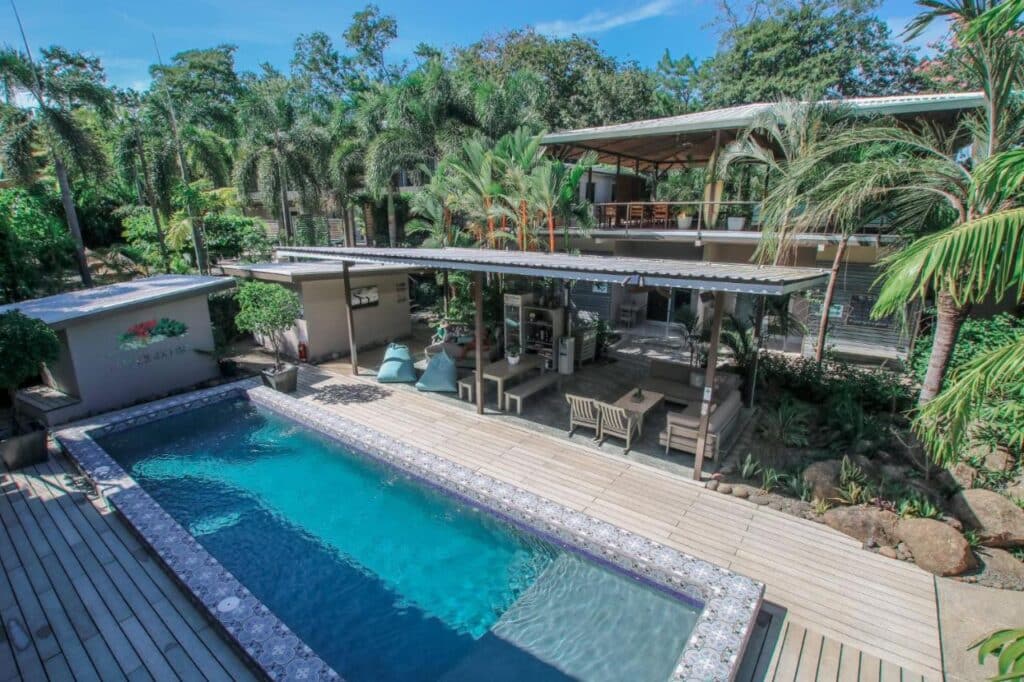 Another very good value-priced option is the Tamarindo Bay Boutique Hotel. This is another smaller hotel, but it is newer than Ten North and in my opinion feels more premium. Again you won't find many extra services here, but there is a very small pool that will do just fine for cooling off after a day in the sun. However, this hotel is a bit more removed from the main downtown area and about a 10-12 minute walk to the Tamarindo beach.
Check rates and availability for Tamarindo Bay Boutique Hotel here.
Hotels in Playa Langosta
Playa Langosta is technically its own town, but it is a very small one that sits directly adjacent to Tamarindo. The area is mostly residential with just a few hotels, and so can feel quieter and less crowded than the hotels along Tamarindo Beach and in Tamarindo town. Playa Langosta has its own beach area that is more rustic and less developed, but it is also easy to walk to the south end of Tamarindo Beach in about 15 minutes. However, if you are planning to spend time in the downtown area of Tamarindo, you'll likely want to drive (or rent a golf cart!).
The Occidental
Best For: People who want an All Inclusive Experience
Price Range: $$$$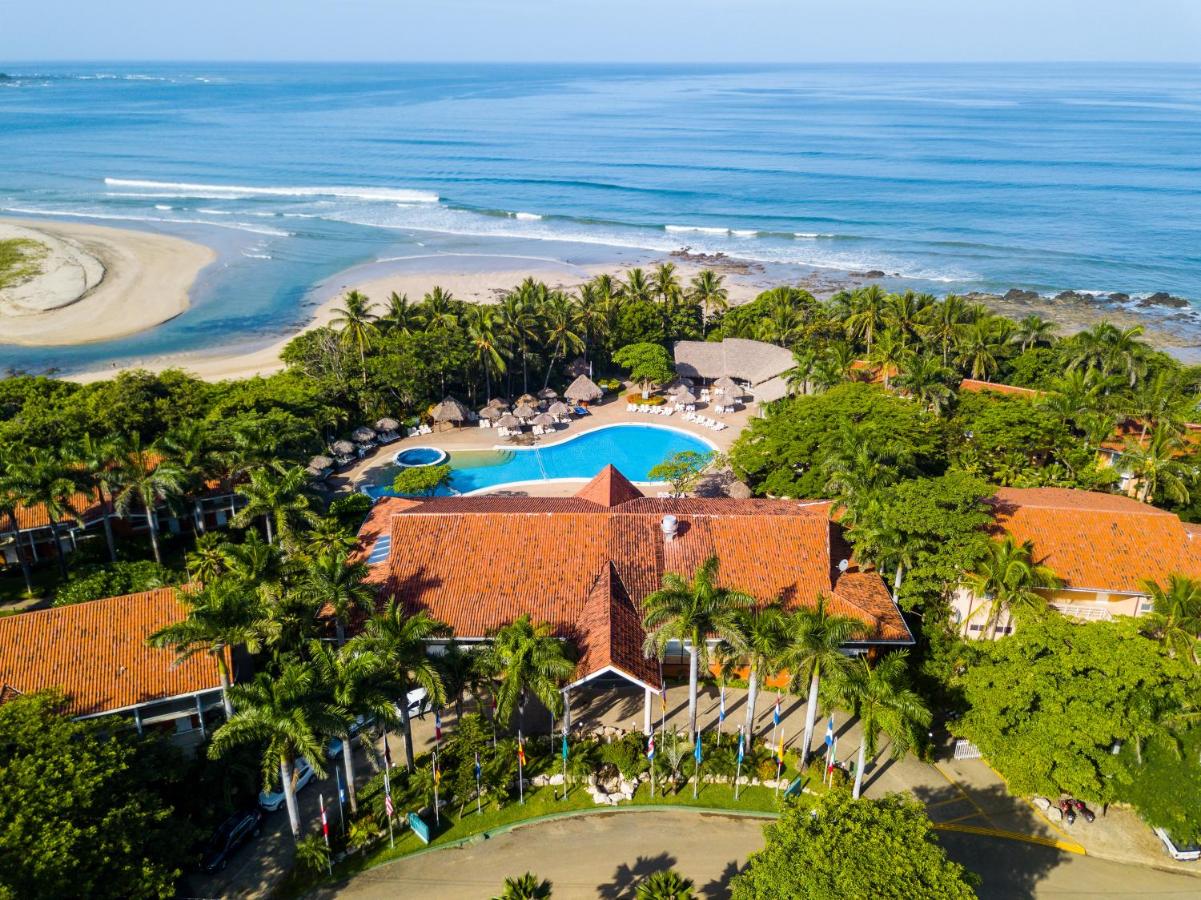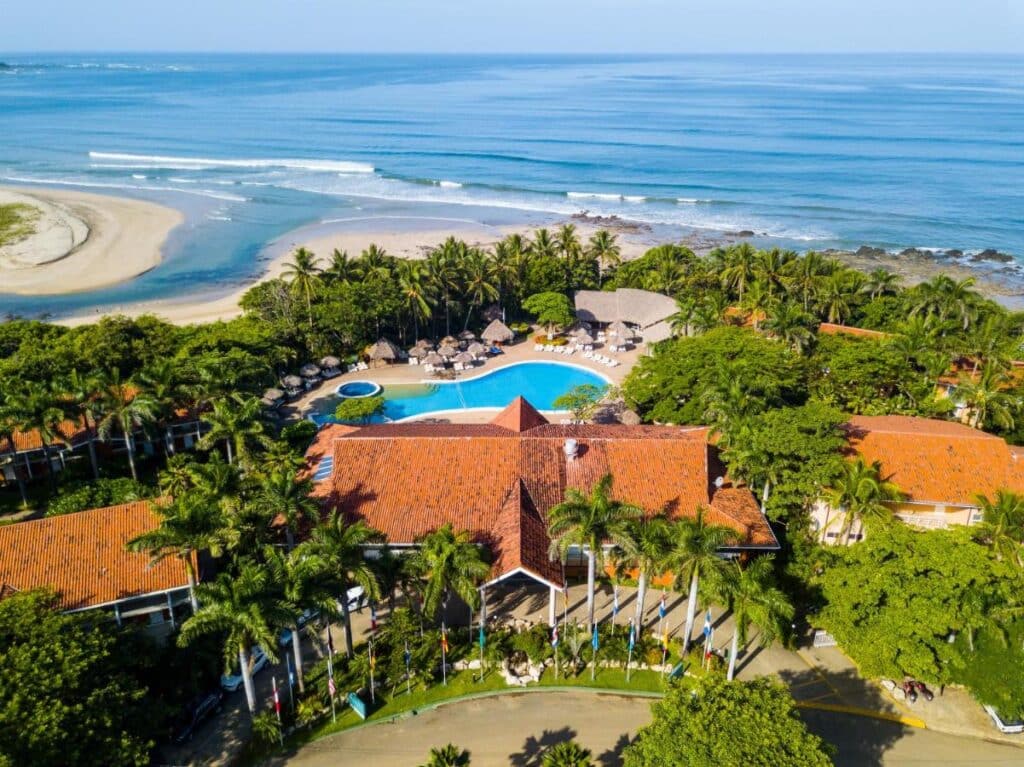 If you're looking for an all inclusive experience, be sure to check out The Occidental. This is the only one you'll find in this area of Guanacaste. All meals and drinks are included in the price of the hotel stay, so this option makes the most sense for travelers who plan to spend a lot of time on the property itself.
Honestly, reviews have been pretty mixed from readers on this one. But it's certainly a lovely property with a huge pool and direct access to Playa Langosta beach – and it comes with an all inclusive price tag.
Check rates and availability for The Occidental here.
Cala Luna Boutique Hotel & Villas
Best For: Couples wanting a romantic escape.
Price Range: $$$$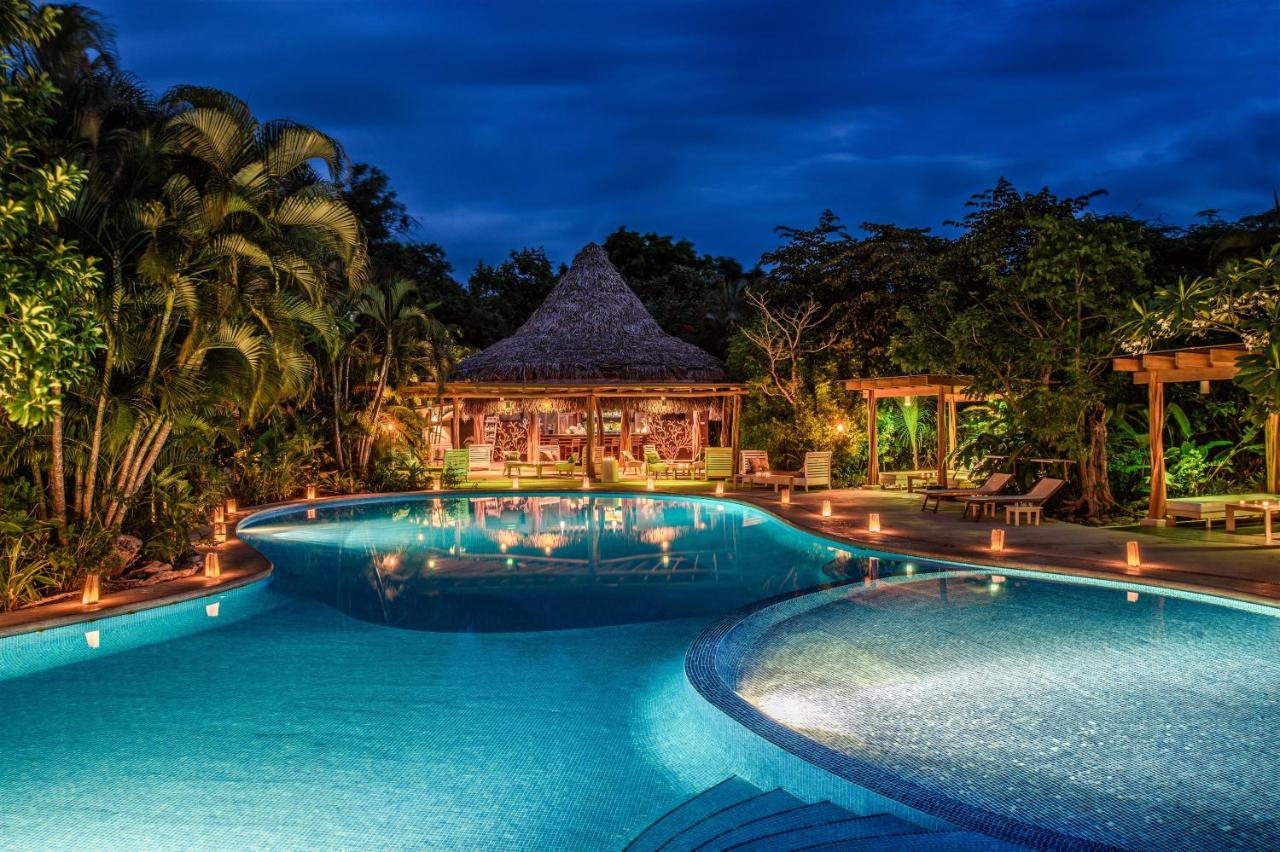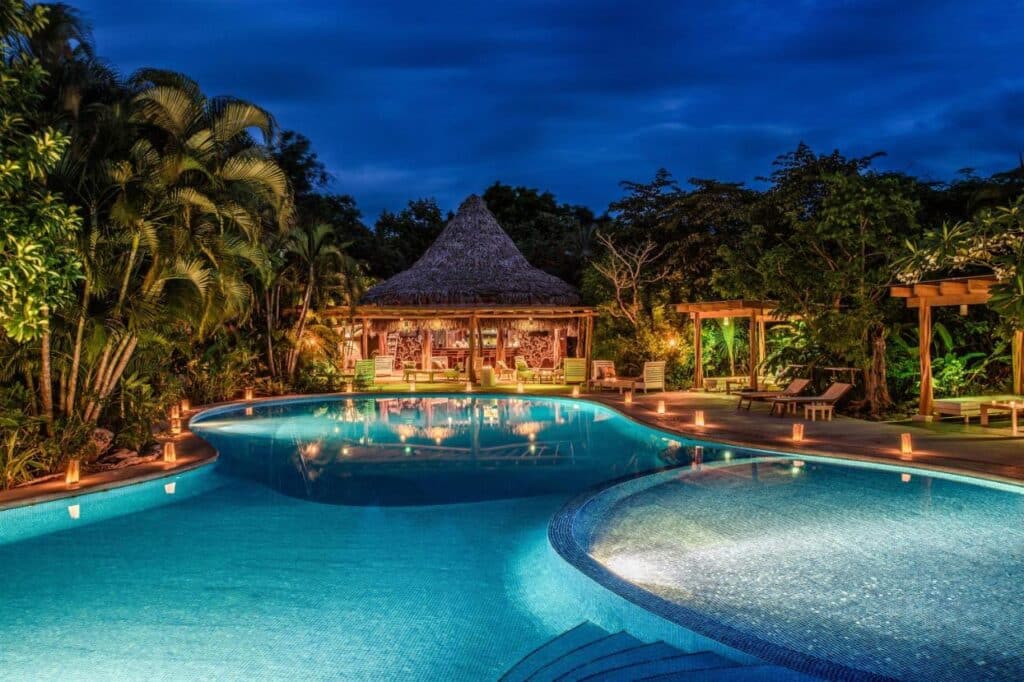 The other hotel I can recommend in Playa Langosta is Cala Luna Boutique Hotel & Villas. This property feels very luxurious and private, with lots of lush landscaping and a beautiful pool area. The on site restaurant is really fantastic and the pool bar also gets high marks. However, there is no direct access to any beach from the hotel. You'll have about a 5 minute walk to Playa Langosta or a 10 minute walk in the other direction to the tail end of Tamarindo Beach. But you'll still want a golf cart or car to venture into Tamarindo town.
There are are plenty of amazing places to stay in Tamarindo, Costa Rica. Whether you're looking for a luxurious and private stay or a more affordable and simple experience, there's something for everyone in this beautiful beach town. Pura vida!