Ready to hit the beach? Don't forget to pack the most important accessory for your seaside adventure: the perfect pair of beach shoes! As a Florida native, I've tested countless pairs of shoes in the sand and surf. Let me show you my favorites!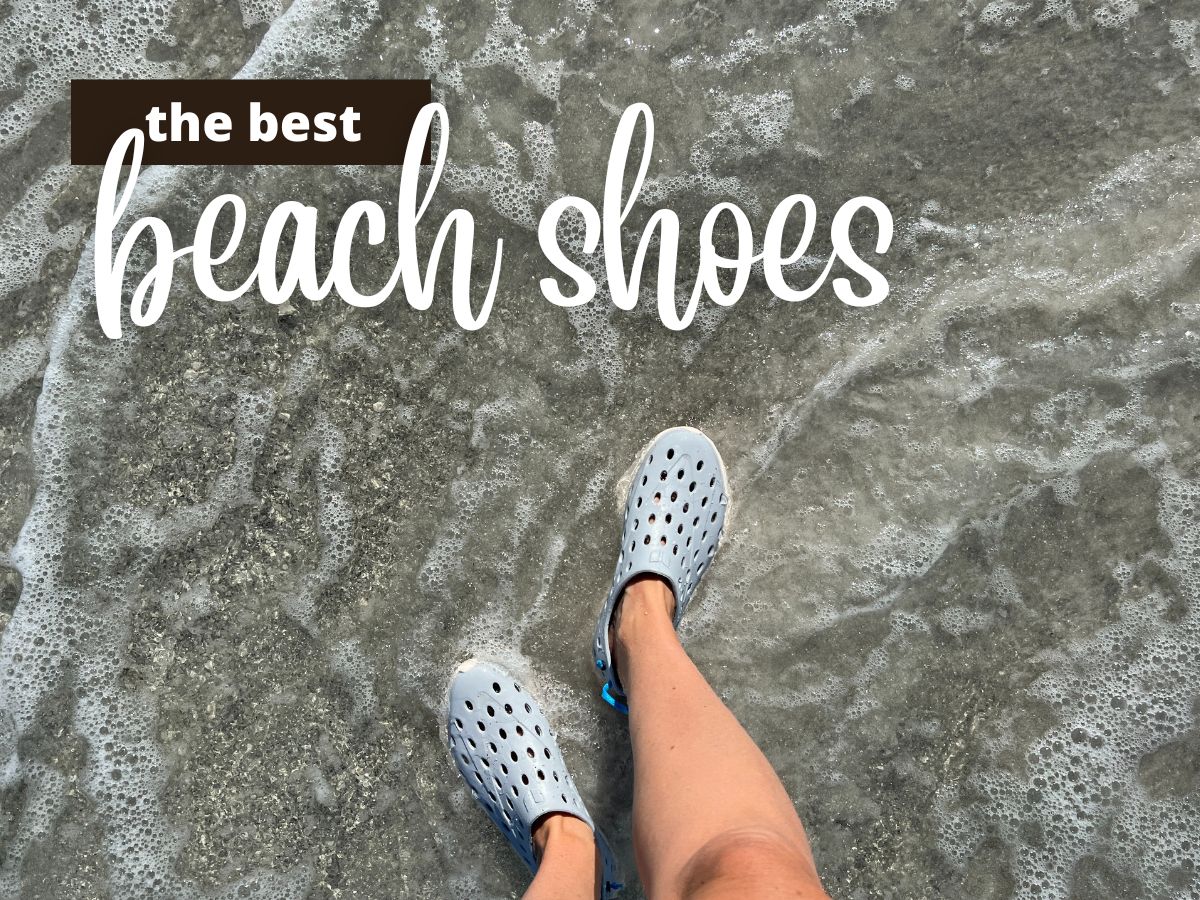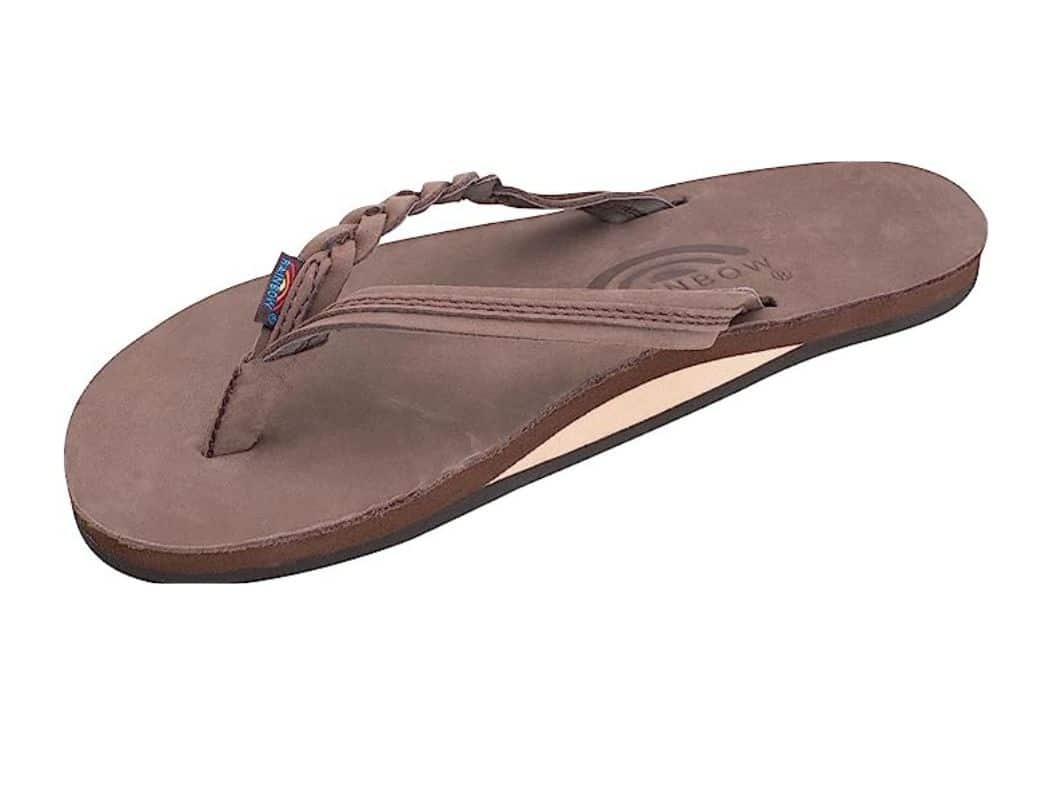 MY FAVE FLIP FLOPS!
I have to kick things off with my personal all-time favorite flip flops. As a Florida native, we more or less live in flip flops so I have quite the collection. And that collection includes no less than five pairs of Rainbows in a variety of colors and styles.
These are seriously the most comfortable flip flops in the world. And they last forever. I still have several pairs from my college days and I just turned 40.
I wear mine to the beach all the time. They get wet, they get sandy, they get rinsed off, and they are good to go again.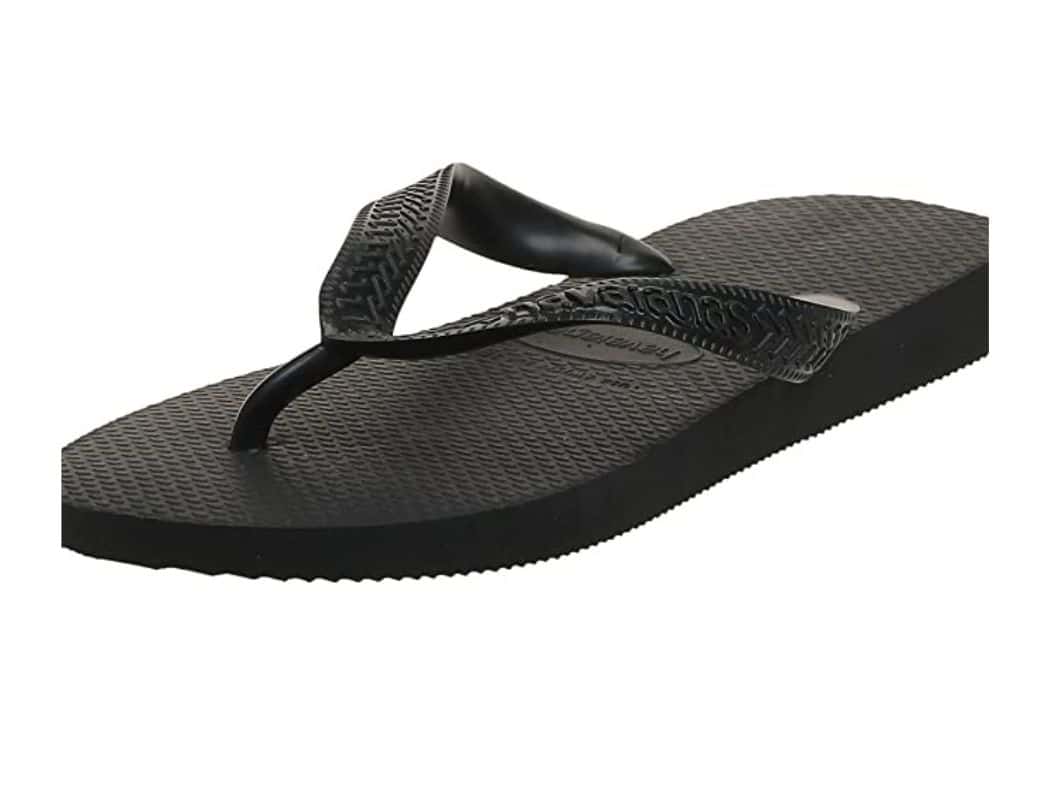 BEST INEXPENSIVE FLIP FLOP
If you just need something cheap and simple for the beach, these Havaianas flip flops will do the trick. I have several pairs of these in my closet as well. They are made of rubber, so they are entirely waterproof. And the rubber sole is nice and squishy so they are comfy to walk around in too!
I find that they aren't quite supportive enough to wear for walking around all day, but they work great for a quick trip to the beach or hanging by the pool.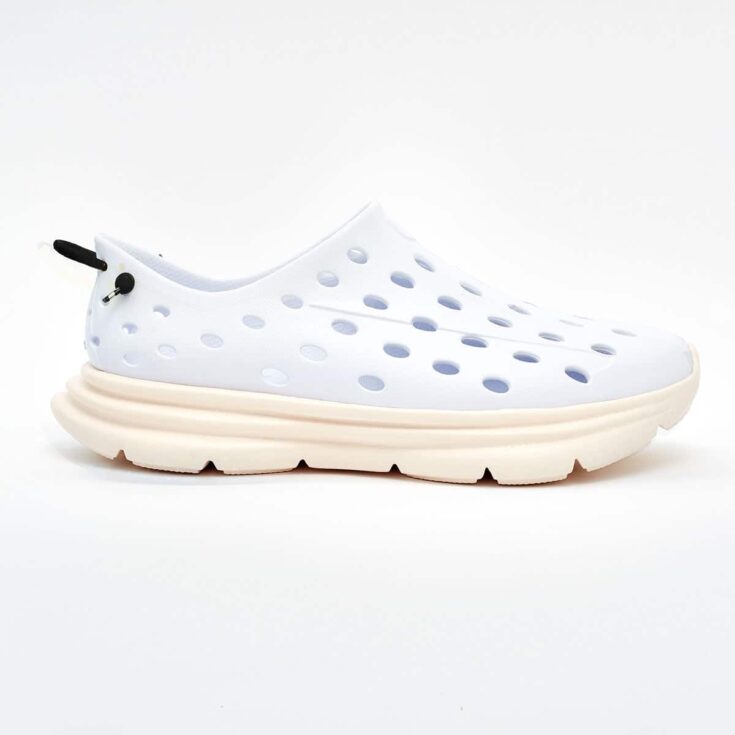 MOST COMFORTABLE BEACH SHOES
I was recently gifted a pair of these Kane Revive Active Recovery Shoes to try out, and I can honestly say that I will be wearing them to the beach all summer.
They feel really plush and comfortable on your feet. And the full coverage design means they stay on really well too. So I found them to be really great for wading in the shallow water searching for seashells and running around with my kiddo on the beach.
BEST FOR ALL DAY WEAR
These Reef Water Vista Sandals are another new addition to my closet, and I am really enjoying them. They are totally waterproof as well, and have held up really nice to the sand and water at the beach. But they are also cute enough to wear out on the town!
We are currently planning an Amalfi Coast vacation, and I plan to pack these along as my only pair of shoes because I think I will be able to wear them with pretty much anything and also take them to the beach!
BEST ANKLE STRAP SANDAL
These Tevas were all the rage back in the 90s, but you'll still spot them at the beach every single day down here in Florida. And for good reason - they are super comfy and nearly indestructible.
I've had the same pair for at least a decade. I personally prefer a slip flop over a strapped on sandal, but these are nice for some variety. And they are especially great for kids who can't seem to keep flip flops on their feet!
BEST FOR BEACH RUNNING
If you're a runner - these are the ultimate beach running shoes! They are really lightweight, super comfortable, and breathable thanks to the mesh upper. And when they get gross, they are also super easy to throw in the wash and they come out good as new.
These also make great shoes for boating (another Florida favorite activity), and
BEST WATER SHOES
If you're looking for true water shoes, I've had good luck with this pparticular style and brand. Water shoes are great if you plan to literally wear them into the ocean - which is a good idea if you're visiting a beach with lots of small rocks and shells.
I like this style because it has a true rubber sole that feels a lot more supportive than the sock-type water shoes.
More Summer Gear
I hope you've found the perfect pair of shoes to hit the beach this summer! And if you're still in the shopping mood, check out these other beachy must haves!