Known for its iconic Rocky Mountains, Colorado River, and endless variety of outdoor adventures, Colorado is a state unlike any other! It offers world-class ski resorts, epic hiking adventures, luxury shopping, and an array of outdoor fun awaiting to be had. Choose between camping out under the stars, skiing down the snow-capped mountains, hunting, fishing, and much more when visiting Colorado.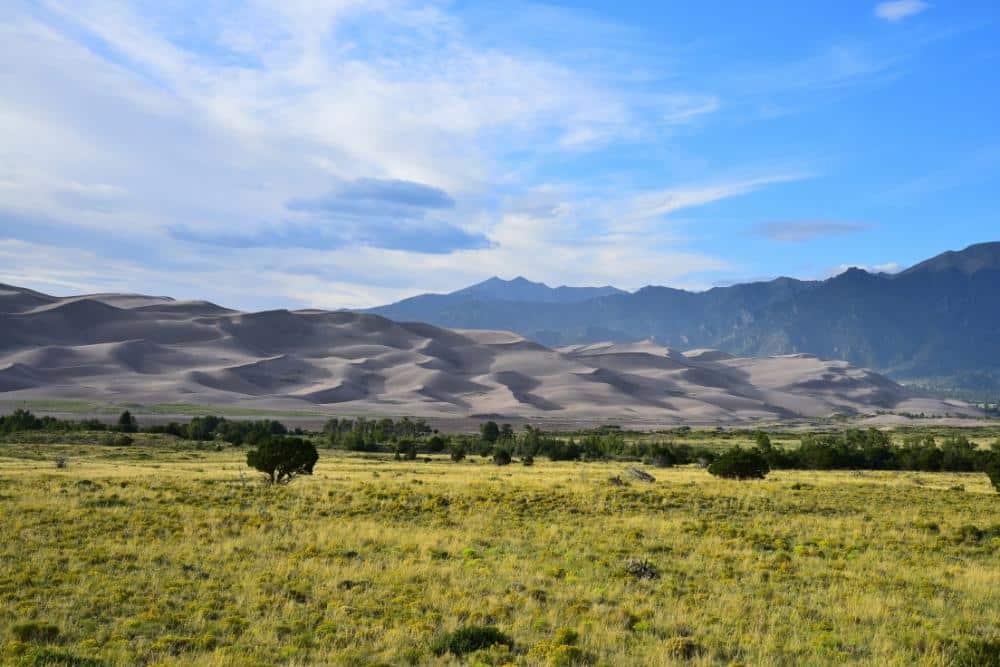 Simply put, Colorado knows how to put on quite a show regarding gorgeous views and outdoor escapades. Even though we could virtually list thousands of destinations to visit, a few places simply stand out from the crowd. So make sure you read until the end to take note of all the best places to visit in Colorado that you need to see at least once!
Before you start planning your Colorado itinerary, there are a few things to know about traveling through the mountainous state. The weather is unpredictable and can be warm or chilly anytime during the day. Make sure to pack and dress in layers, stay hydrated, have access to navigation of some type, and be ready to embrace and enjoy the culture and activities that Colorado offers!
Great Sand Dunes National Park
Did you know the country's tallest, sky-high sand dunes are actually set in the gorgeous rocky state? Imagine a sea of towering dunes backdropped by some of the mightiest peaks, and you've got reason to visit this sandy unique national park at least once in your life! In fact, the tallest sand dune towers upwards of 750 feet! This sandy-filled National Park is a terrific choice for sandboarding or sand sledding. (Special equipment is needed for these activities and can be rented from a small business near the national park.)
There are many incredible things to experience at Great Sand Dunes National Park. Imagine standing on the tallest sand dune in North America and getting a birds-eye view of the seemingly never-ending soft sand. Visitors can also use a 4-wheel offroad vehicle to explore the terrain in a different way. Pack a kite (typically very windy) when you visit the park and bring your sand castle building tools! There is a ton of great activities to experience.
Another thing that makes Great Sand Dunes, so epic is that it's listed as a Dark Sky Territory. This means there is virtually no light pollution anywhere, making it an ideal place to catch sight of the miraculous Milky Way at night. Visitors can even pack a tent and camp in the sand dunes for an unforgettable star-filled experience!
Breckenridge
One of the most magnificent alpine towns in Colorado, Breckenridge is recognized as one of the country's top ski resorts. Even if you decide to visit any other time of the year, there's always something amazing on the menu for visitors.
What's even better? Breckenridge has approximately 300 days of sunshine annually, making it a prime destination for outdoor adventure lovers. If you visit during winter, you'll enjoy indulging in impressive skiing, dog sledding, and various winter sports. If you're visiting during warmer times of the year, Breckenridge offers epic hiking trails, white water rafting expeditions, paddleboarding, and unique activities like playing with sled dogs!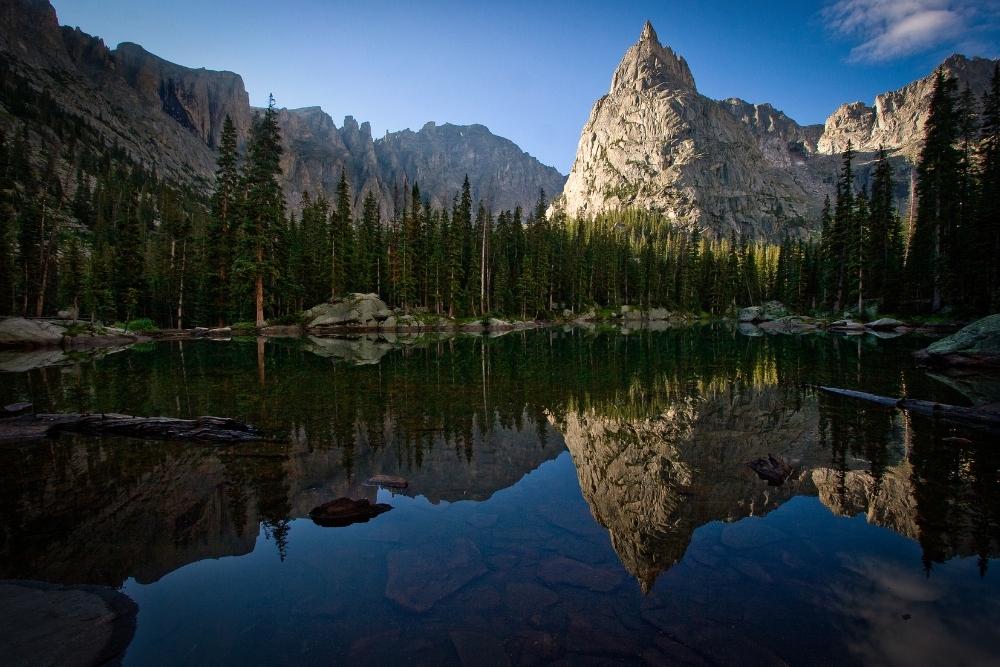 Lone Eagle Peak
Lone Eagle Peak is a magnet for every outdoor adrenaline seeker and adventure lover. Though you can experience it from many viewpoints in Indian Peaks Wilderness, the best way to experience the mountain than by summiting it. The trail is 14 miles (out-and-back) and takes several hours to reach the top. Hikers are greeted with a creaky old wooden bridge and a welcoming cascading waterfall. Lone Eagle Peak is a wonderful sight to see!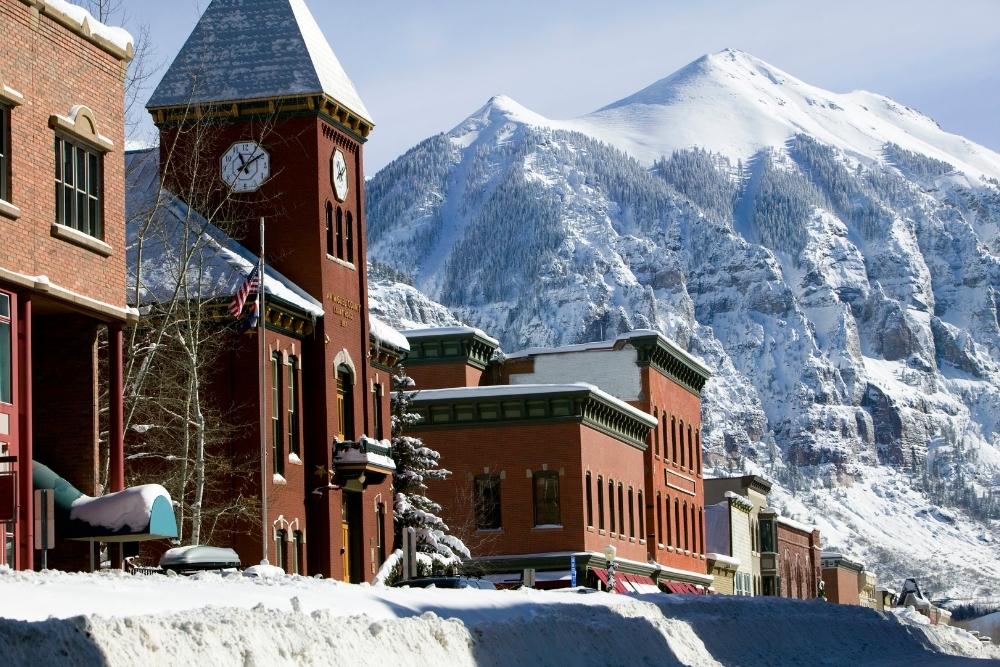 Telluride
Boasting an insane backdrop of the San Juan Mountains far off in the distance, Telluride is one of the most photogenic mountain towns in Colorado. During the colder months, this postcard-perfect town offers magical Christmas spirit, world-class skiing, and various winter sports, but the town also has a ton to offer year-round! Telluride is a magical mountain town with plenty of stylish and trendy boutiques and delicious restaurants. While you're in Telluride, enjoy a rafting tour, ride the Gondola to the top of Telluride Mountain, explore the historic Main street and hike Blue Lakes Trail.
One activity you must do to truly experience the beautiful nature of the area is braving the Telluride Via Ferrata. On this trail, you will cross precarious cliff ledges to see some of the most breathtaking views Colorado offers. If this sounds a little too thrilling for you, Telluride also has a ton of epic (and much less risky) hiking trails, including the famous Bridal Veil Falls hike, which will give you the chance to see a giant 265-feet tall waterfall!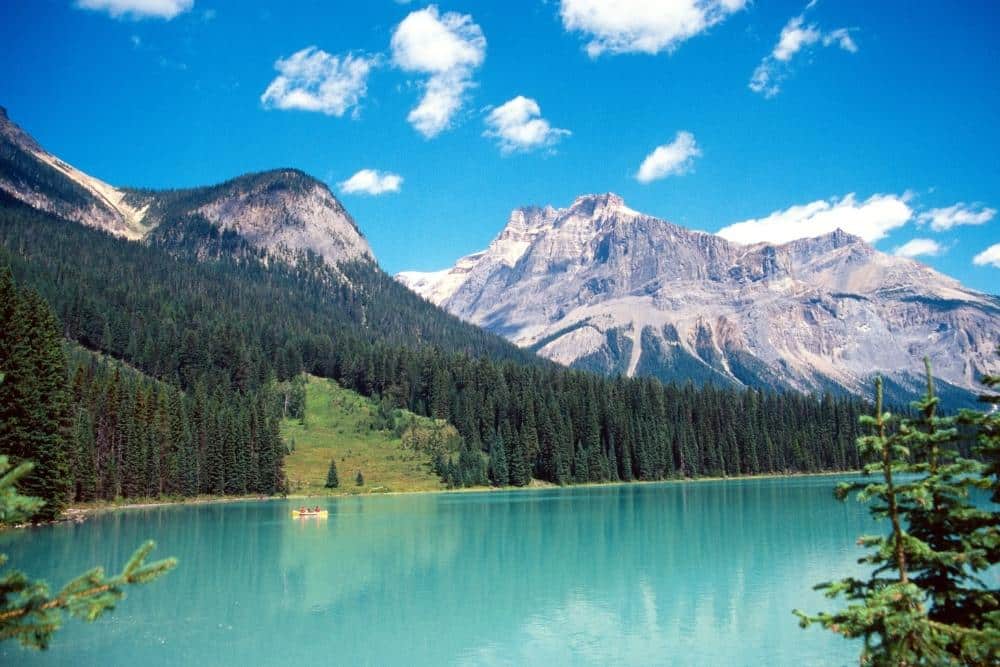 Emerald Lake
Colorado is a mecca for alpine lakes, and Emerald Lake is quite possibly the most stunning of them all. Cozied up deep inside the inviting Rocky Mountain National Park, getting to Emerald Lake requires a little hiking, but don't fret! The trail itself is well-marked and quite simple. Plus, it will have you weaving and winding with beautiful waterfalls, valleys, and breathtaking mountain views, so you won't have much to dislike along the way! Not to mention the Christmas-laced pine forests and sparkling creeks, the hike is quite the dream, packed with spectacular views from every point.
Mesa Verde National Park
Even though Colorado may be best known for its spectacular mountains, intense geological history, and world-class winter sports, Mesa Verde National Park proves that the state has much more to offer. If you're keen to explore the complex history of Colorado, Mesa Verde is the best place to get started. With a history dating back thousands and thousands of years, the Ancestral Puebloans built a dwelling structure on the cliffs of Mesa Verde. Even though no one knows how or why this society collapsed, visitors can explore and experience the well-preserved ruins they left behind and paint a pretty clear picture of how they once lived.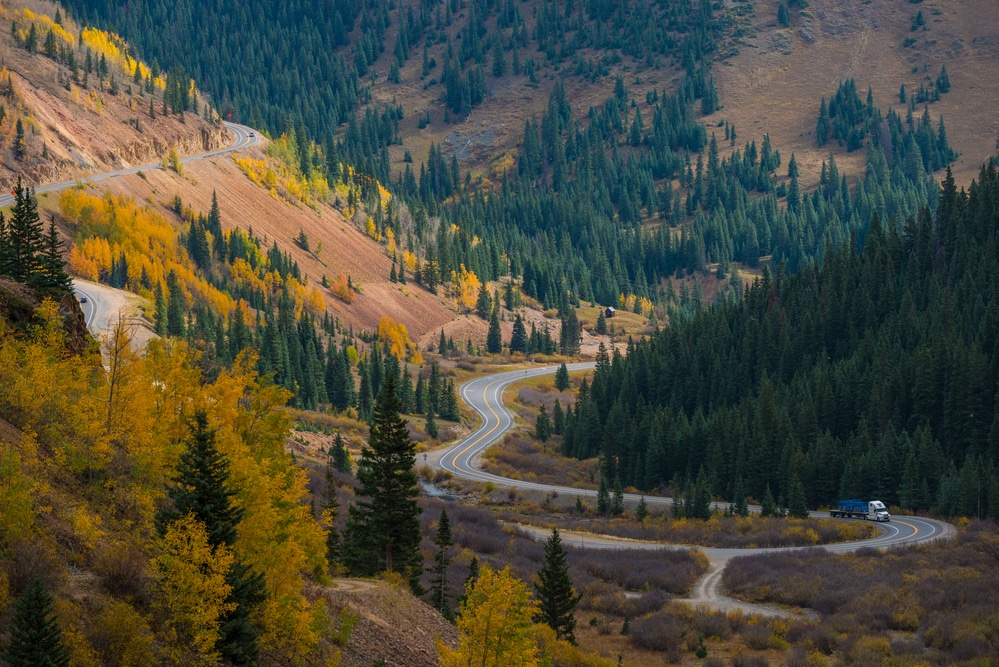 Million Dollar Highway
It may not be a destination, but Colorado's Million Dollar Highway needed to be on the list because it's magnificent! Known as one of the country's most astonishing drives, the Million Dollar Highway is a part of the San Juan Skyway and offers some of the gorgeous views in the entire state.
While the drive is about an hour-long and absolutely stunning every mile of the way, the best way to experience this iconically gorgeous road is by taking a road trip and making several overnight stops along the way.
Maroon Bells
Maroon Bells is by far one of the most iconic sights to see in the rocky state! Located only 12 miles west of Aspen, the bells are a breathtaking sight. Picture a perfect reflective lake, snowcapped mountains, and rugged terrain, and you have yourself Maroon Bells. The area is one of the most photographed in the world, so if you're traveling through Colorado, it's a must-see for sure!
Hanging Lake
Hanging Lake might be one of the most beautiful places ever. It can be found at the end of a breathtaking 1.2-mile trail. Hanging Lake features water gently flowing over Bridal Veil Falls into perfect turquoise waters. It's an absolute sight to see.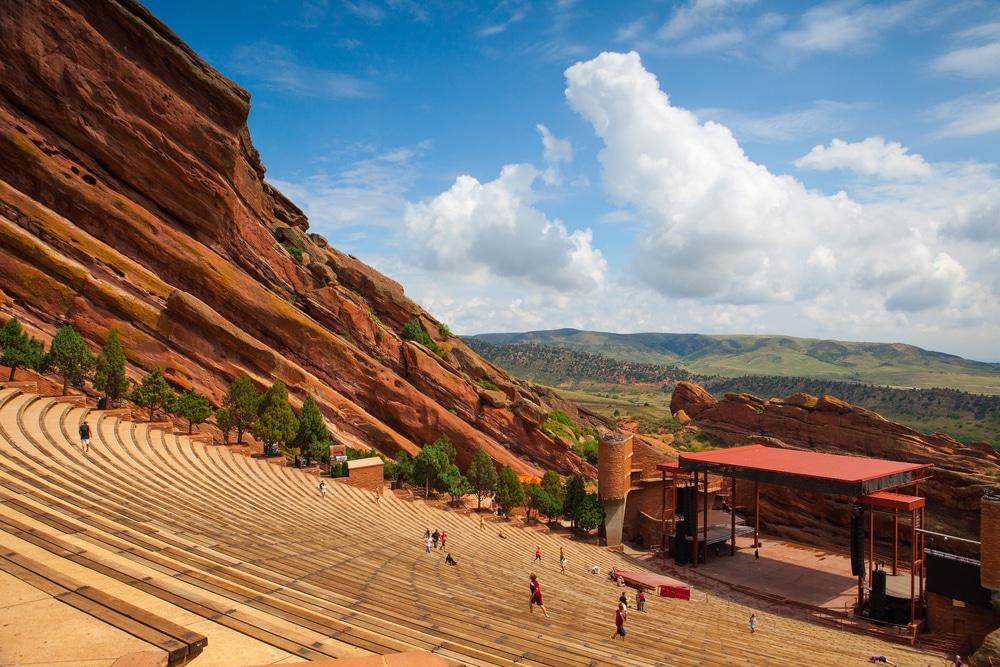 Red Rocks Amphitheater
If you're a fan of live entertainment, including concerts, plays, and other media types, then make sure the amphitheater is on your list of things to do when you're in Colorado. The iconic concert venue has epic acoustics and provides an experience unlike any other. Visitors can sit, dance, sing, and enjoy the open-air live entertainment venue. However, even if you're not a fan of live entertainment, the terrain and area alone are incredible!
Seven Falls
Spot the seven waterfalls at Seven Falls in Colorado Springs. Spilling over 181 feet, Seven Falls is more than meets the eye. Visitors can enjoy hiking, shopping, ziplining, and fantastic dining with insane, jaw-dropping views.
Trail Ridge Road
You simply can't be in Colorado and not visit Trail Ridge Road. The spectacular journey is approximately 48 miles running from Estes Park to Grand Lake. Forested valleys, meadows, and mountains hug the entire drive. Visitors can enjoy different terrain, fantastic sights, thick forests, and so much more. Spot wildlife, sparkling creeks, and tall, beautiful trees throughout an ever-winding road to insane photo opportunities.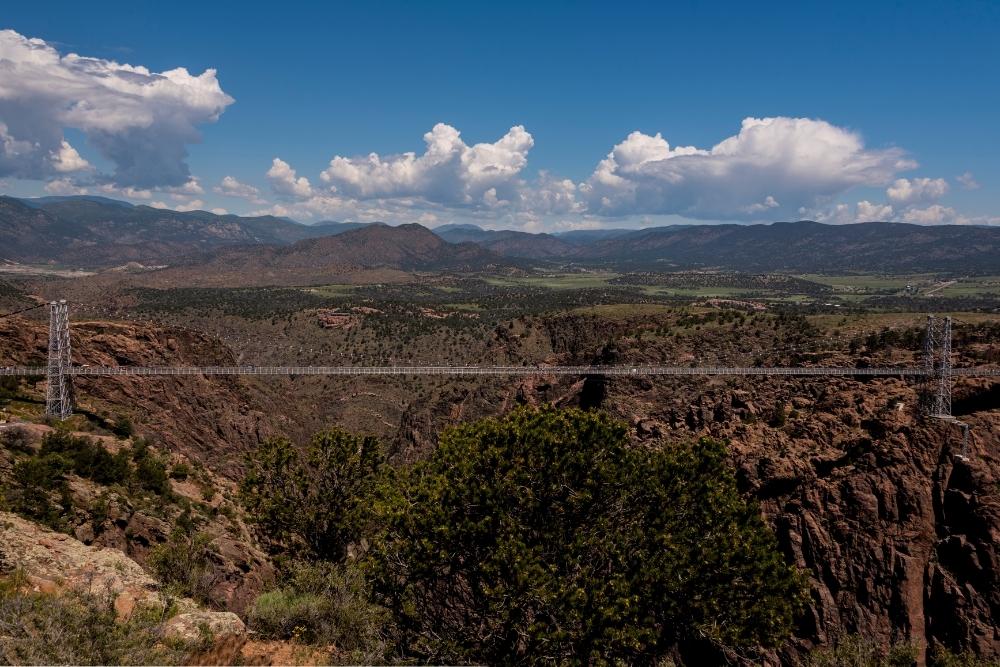 Royal Gorge Bridge
If you're an avid adventurer and thrill seeker, then make sure to stop by the Royal Gorge Bridge. Dubbed as America's highest suspension bridge, the Royal Gorge bridge is suspended more than 900 feet over the sparkling Arkansas River. Not only is the bridge's engineering outstanding, but the view from the bridge is also unbeatable!
We hope this list of fantastic destinations in Colorado helped you plot your next adventure! Even though listing all the beautiful places this gorgeous state is home to would be practically impossible, these 13 spots provide a well-rounded introduction to the best the Centennial State offers.