Colorado has world-class attractions, vibrant festivals, excellent cuisine, and outstanding mountain views. Although, at the same time, beautiful views of ranges are guaranteed no matter where you go (fun fact: the mountainous area of Colorado is an enormous six times the size of Switzerland), a few places in the state stand out when it comes to insanely beautiful scenery.
If you're planning a trip to Colorado and want to make sure you hit the right places, below are some of the best landing places in the Centennial State for mountain views galore!
Telluride
Nestled deeply in the alluring San Juan Mountains, Telluride is one of Colorado's most charming mountainside towns. This superb mountain location has pretty much everything you could ever dream of! Including stunning waterfalls and sparkling lakes backdropped by rugged mountains that create never-ending cliffs. This jaw-dropping experience includes some of the best hiking trails that Colorado has to offer.
Situated only slightly outside of town, visitors can find the thrilling Telluride Via Ferrata, which offers an exciting hiking + climbing combo adventure high up in the steep mountain. Simply put, you'll use cables and a harness to delve across steep cliffs in search of the most beautiful views. An incredible experience that's not for the faint of heart but one that is a must if you are into heart-throbbing, adrenaline-packed activities.
Before you leave Telluride, make sure you visit Bear Creek Falls. Intense, jagged cliffs surround the falls with water pouring over 1000 feet. The area can be explored by bike, horseback riding, or hiking.
Located only six miles outside of Telluride, Alta Lakes is a spot that offers incredible mountain views. The area is picture-perfect. There are plenty of thrilling hikes, beautiful photo opportunities, and outstanding cliffs.
Rocky Mountain National Park
With over 110 hiking trails, crystal-clear mountain-hugged lakes, rugged ridgelines, and epic scenery, it's no wonder why we've added Rocky Mountain National Park to the list! But, possibly, the state's most famous national park, Rocky Mountain, is home to some of the most captivating mountain views in the entire country.
Going on a scenic drive is a must-do for some seriously stunning panoramic mountain views. Visitors can choose from the Peak to Peak Highway or the famous Trail Ridge road (or if you're super energetic, just do both) and drive to your heart's content in search of lookout points for lingering for a while.
Rocky Mountain is made for hiking, and while it's practically impossible to pick the best trails, a few great ones for beginners are the Emerald Lake hike, Alberta Falls, and Glacier Gorge. If you're feeling particularly daring, the Bridal Veil Falls and the Lake Helene and Two Rivers Lake trail are both marvelous options. Finally, if you're keen to test your abilities, the Sky Pond via Glacier Gorge Trail might just be the challenge you're craving! On top of that, make sure to check out Chasm Lake, Mount Ida, and Hallett Peak for impressive views.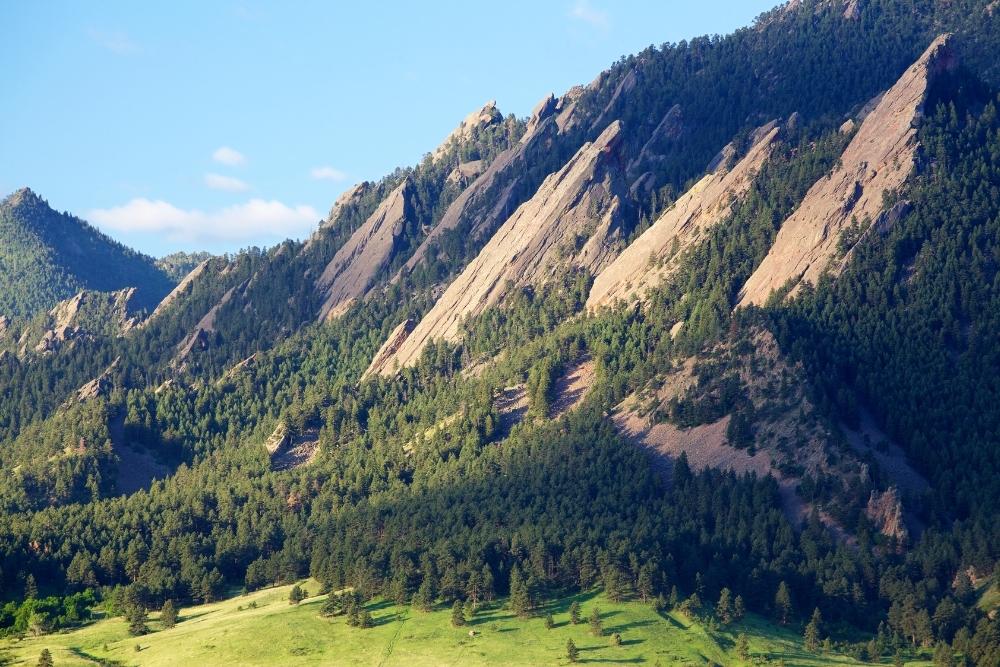 Boulder
Snuggled in the foothills of Colorado's Front Range, Boulder is a quaint town with many adventures combined with dramatic mountain views. Even though the town itself is worth a visit for a while, Boulder's main charm lies in its outskirts, where you'll find an epitome of beautiful foothills, dazzling mountain views, epic hiking trails, and scenery so good you'll have to pinch yourself once or twice to ensure you're not in a dream.
With more than 200 miles of trails, a must-do in Boulder is lacing up your hiking shoes and trekking out on a few of them. A few great ones for incredible mountain views include the Chautauqua Trail, the Green Mountain West Trail, and the Arapaho Pass Trail. If you're a foodie, stop at The Corrida rooftop patio for stunning mountain views and fantastic cuisine!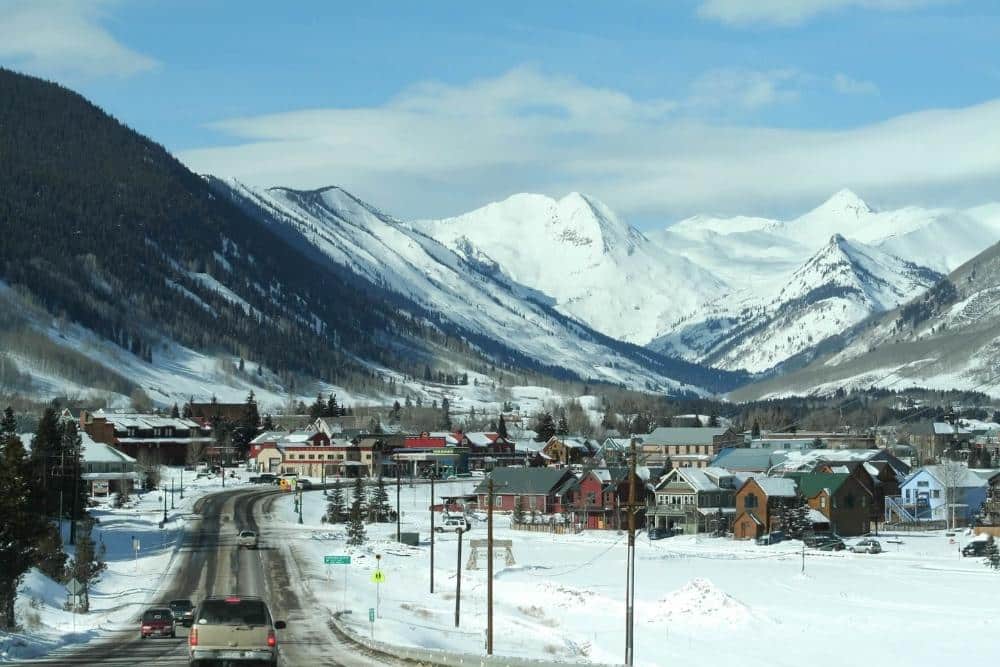 Crested Butte
If we could only use a single word to paint a picture of Crested Butte, it would be "cute." This charming little town is a delightful mountain paradise today, a former coal-mining center, and perfect if you're eager to get a mix of relaxing activities and adventurous recreation.
Crested Butte's picturesque main street is lined with restaurants and interesting shops. While the town is best known for its world-class skiing, there's more on the menu to keep you visiting a while longer. An interesting fact about Crested Butte is that it's one of the places to claim to have created mountain biking, so you're guaranteed many opportunities to try your hand at the sport if you're keen to!
Other awesome activities aside from its winter sports include hiking, white water rafting, and kayaking. If you're planning to visit during the summer, hit a few trails in search of flowers because Crested Butte is considered the wildflower capital of Colorado!
Pack up your hiking bag and hit the woods for the best views in Crested Butte. Judd Falls Trail is a beginner-friendly path that leads to some incredible views. In addition, Snodgrass Mountain Trail and Scarp Ridge Trail to 421 Trail Loop are both phenomenal trails if you're seeking fantastic mountain scenery.
Salida
Salida offers a few of the most outstanding mountain views in Colorado by boasting unobstructed views of the Sawatch Mountain Range and easy access to the Arkansas River. In addition, it also boasts plenty of exciting activities to get personal with them.
Some special activities in Salida to experience the Sawatch Range include hiking, white water rafting, and even four-wheeling dirt roads. While in Salida, check out these hiking trails for extraordinary mountain views: Sangre de Cristo Wilderness, Mt. Princeton, and Greens Creek Hiking Trail.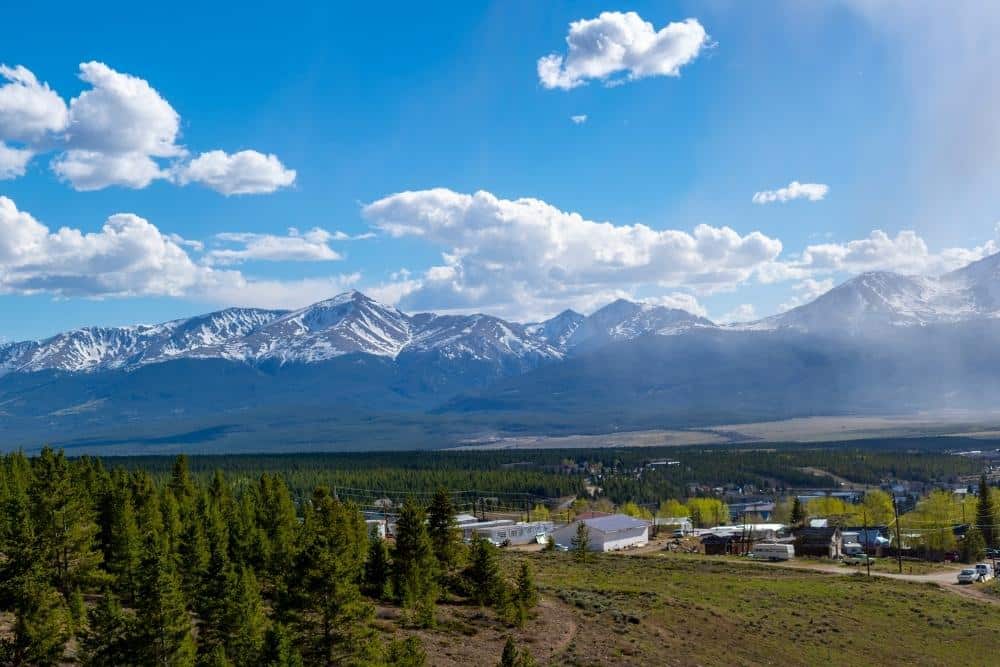 Leadville
The highest city in the country at an elevation of just over 10,000 feet above sea level, Leadville is the winner for unbeatable birds-eye views! Especially when you consider that a couple of the highest peaks in all of Colorado tower high over it.
If you're feeling up for trekking up the mountains more personally, Leadville is renowned for its excellent mountain biking trails. Moreover, Colorado's largest glacial lakes are nearby, both of which you can hike to if you're in the mood for some time spent in beautiful nature.
Gunnison
Gunnison is a quaint mountainside town with a new whitewater park on the Gunnison River. It's an exciting place to both live and visit. The town has abundant shopping opportunities, live music, festivals, and other community events. Gunnison is a great place to see amazing views and enjoy Colorado's beautiful nature. Enjoy hiking, camping, mountain biking, and stop at the Blue Mesa Reservoir.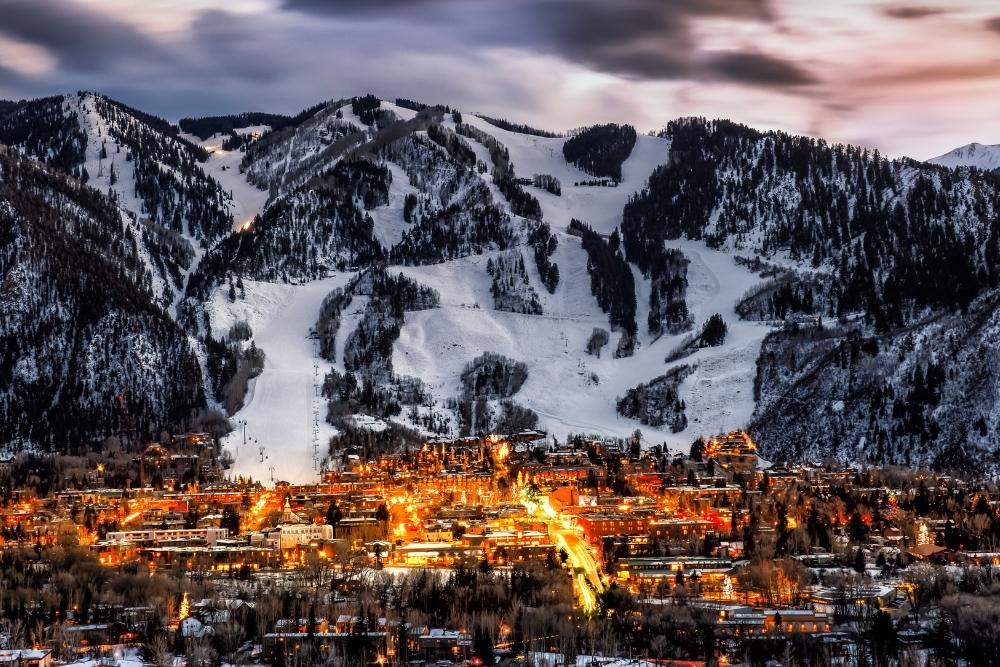 Aspen
Aspen is a marvelous sight to enjoy during any time of the year. Visitors can enjoy a simple hike up Smuggler Mountain Trail to be delighted with breathtaking views. The UTE trail is perfect for experienced hikers due to its rocky and rugged terrain. In addition, if hiking isn't your thing, take a ride on the Silver Queen Gondola to reach the top of Aspen Mountain. Aspen is a gorgeous place to visit and packed with excellent mountain views.
Don't Forget These Ones
Pikes Peak
Royal Gorge Bridge & Park
Maroon Bells
Durango
Snowmass Village
Have you ever visited the mountainous state of Colorado? Where is the place where you've gotten to see the most breathtaking view? Please share with us know all about it in the comment section below!