Are you looking for breathtaking mountain views, unparalleled wildlife sightings, and some of the world's best hiking trails? It's no secret that Colorado is the ultimate destination for all things nature and outdoor adventures. However, if you're currently stuck in the planning stages of your Colorado road trip itinerary, chances are you're feeling a bit overwhelmed with all the options.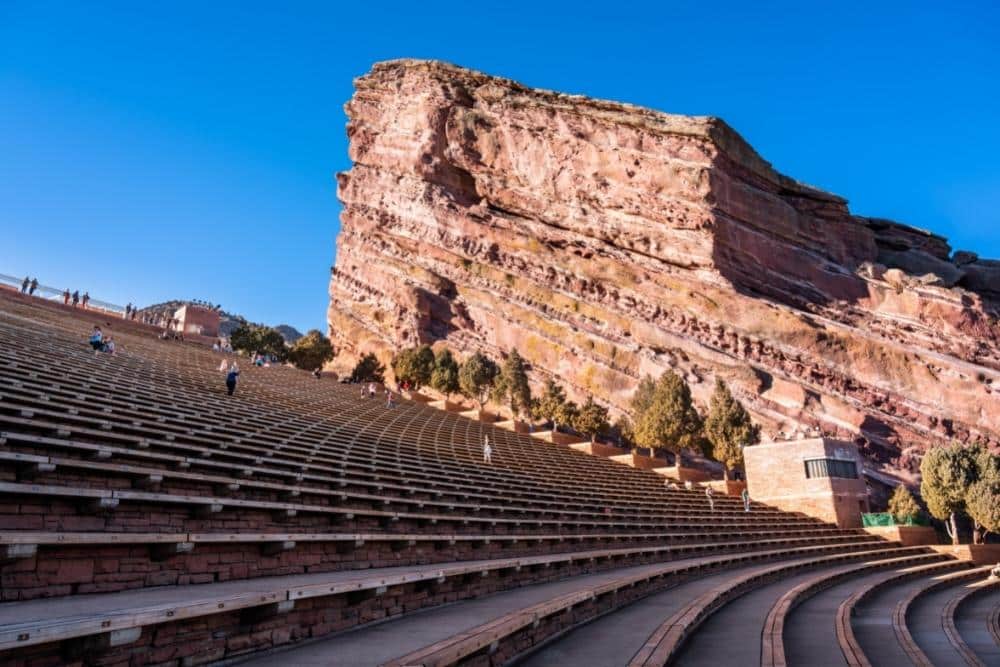 Fret not, because we've created the perfect itinerary for you. Beginning in Denver, this road trip will take you straight into the heart of the Colorado mountains. During the 10-day road trip, you'll get to test your adventure skills on some of the best hiking trails in the state, ooh-aah at mesmerizing views, and encounter some of the most fabulous and astounding natural sights this wonderful state has to offer.
The best Colorado road trip begins with packing the vehicle. Make sure that you pack all the road trip essentials! A good road trip needs snacks, paper towels or napkins, car games, car chargers, sunglasses, epic playlists, duct tape, a first aid kit, flashlight, and a car emergency kit. These essentials will ensure that your trip is comfortable, fun and satisfies your tummy. Next, ensure that you have a reliable navigation app or map and tell someone where you're going and a copy of your itinerary. Lastly, ensure your car is in good working condition, the gas tank is full, and you're ready to go!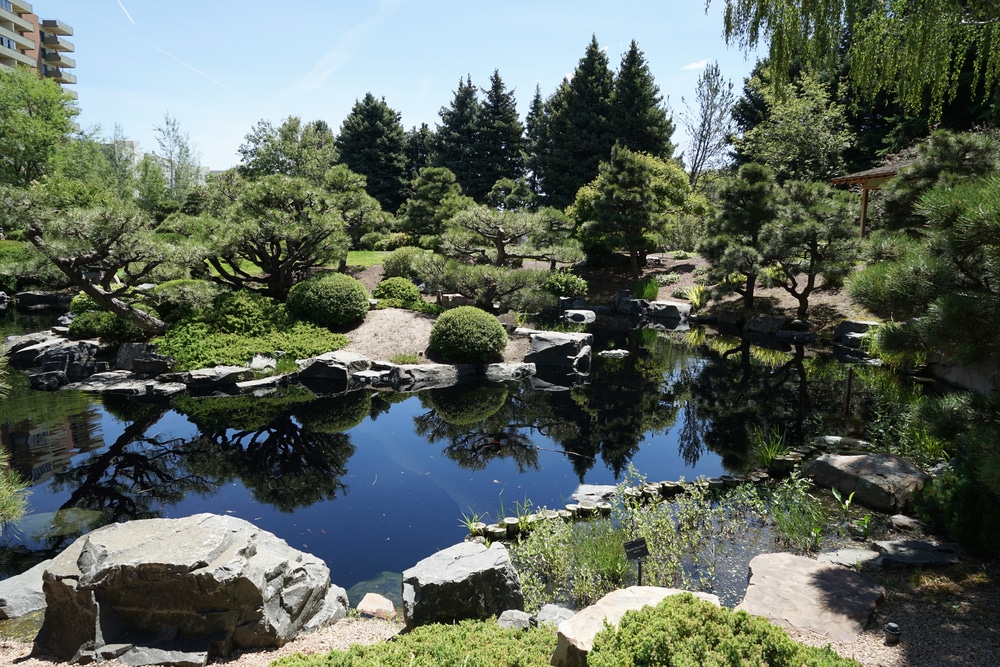 Day 1 – 3: Denver
Plan to begin your Colorado road trip from the heart of the state, Denver itself. Spend a few days exploring the vibrant art scene, incredible nature, amazing hikes, and so much more. On Day 3, make a stop at one of the large supermarkets to prepare for the rest of your road trip. While you're visiting Denver, explore Lookout Mountain for unparalleled views of the city. Another place to visit is Denver Botanic Gardens. The gardens are a beautiful outdoor oasis with sculptures, pools, plants, and a gift shop. After the gardens, check out Mount Evans Scenic Byway on Colorado highway #5. This is a particularly excellent location because it lets visitors embrace the incredible views without a strenuous hike. On days 2 and 3 of your road trip, stop at the Denver Art Museum. This museum houses more than 70,000 works of art from all styles of artists. There are both permanent fixtures as well as an exciting, ever-changing tour of exhibits. Finally, before you leave Denver, visit the Red Rock Amphitheater. The theater is set right in Colorados' spectacular red rock and is a great place to watch musical performances and films or just take in incredible sights.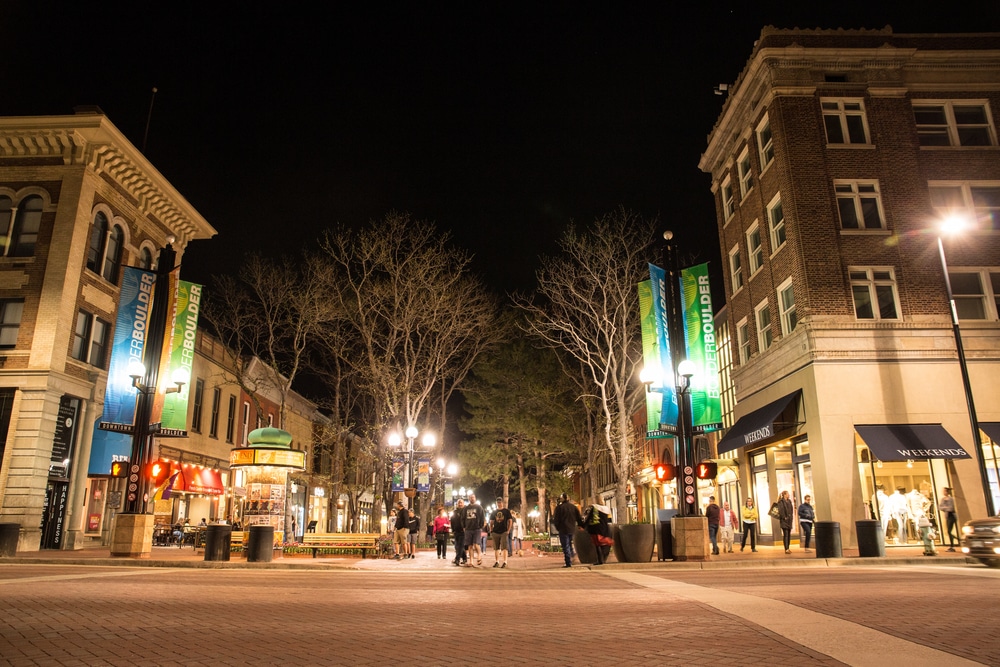 Day 4: Boulder
Located just a slight distance from Denver, Boulder is the perfect stop t for any Colorado road trip. Not only is this quaint student town a treat for artisan restaurants and exciting nightlife, but Boulder's surroundings are just the perfect place to warm up for more challenging hikes ahead.
The best way to explore Boulder is by heading to its gorgeous foothills and hitting a hiking trail or two. Depending on your skill level and how you're handling the altitude increase during your visit, you can opt for more accessible hikes like the Chautauqua Trail or the Fowler Trail, both of which provide unparalleled views of the surrounding area.
If you enjoy a good farmers' market, then you've definitely found yourself in the right place! Boulder Farmers Market is an excellent market that allows you to get your hands on local, freshly grown produce that tastes good. But, before you set off from Boulder, try to take in a show at the Boulder Theater. Its walls tell the story of tons of great shows and performances!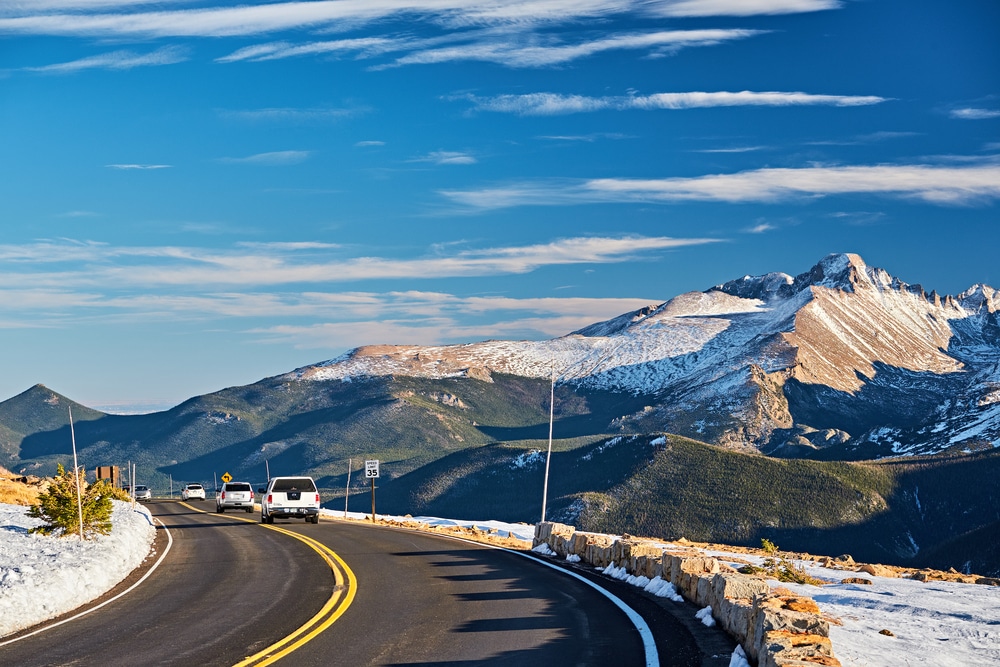 Days 5 and 6: Rocky Mountain National Park
After a day spent adjusting to the altitude in Boulder, it's time to head over to Colorado's most iconic national park. With over three hundred miles of hiking terrain, getting bored in The Rockies is a pretty tricky feat.
Moreover, this stunning national park boasts picture-perfect alpine lakes, exceptional views of snow-capped peaks like nowhere else, and a vast array of activities ranging from kid-friendly lakeside strolls to scrambling up to conquer one of the tallest mountains in Colorado.
The truth is, you could literally dedicate your entire road trip just to exploring Rocky Mountain National Park because there's simply so much to do here, but since we're only planning for two days, we recommend hitting a few of the classic (and extremely scenic) hiking trails in the park. These include Emerald Lake, Bear Lake, and Sky Pond. Afterward, get the most out of your visit by driving down Trail Ridge Road, a drive that will have you dropping your jaw to the ground every mile of the way.
A couple more epic ideas to get up close and personal with Rocky Mountain National Park are to watch a sunrise at Bear Lake and camp out under the stars. Rocky Mountain National Park is a thrilling adventure packed with twists and turns of fantastic scenery.

Day 7: Hanging Lake
Want to feel as though you've been teleported into the spectacular movie Avatar? Hanging Lake is one of the dreamiest destinations in Colorado, and we're not exaggerating when we say you'll feel as though you're inside a fairytale during your visit.
Hidden deep inside Glenwood Canyon, a visit to Hanging Lake is a must on any Colorado road trip. Thanks to its unique geological formation, stunning flora covering the walls, and teal-tinted water cascading down from the cliffs above, the entire scene will make you wonder if fairies are about to pop out from under the rocks.
The trail, though only 1.2 miles, is steep and rocky. However, those who brave the rugged terrain will be delighted to see the incredible scenery, soft, gentle waterfalls, and abundance of gorgeous flora.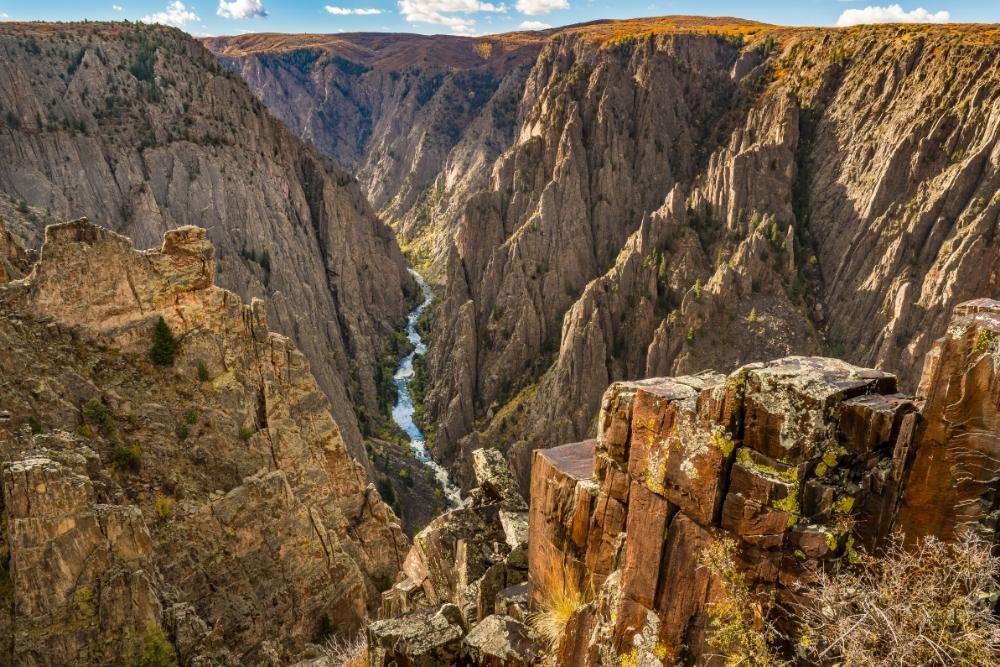 Day 8: Black Canyon and the Gunnison
Located not too far from Ouray, Black Canyon and the Gunnison is an ideal stop to make before reaching the final destination in our itinerary. Often dubbed the "Grand Canyon of the Rockies," this gorgeous canyon plunges almost 3,000 feet down, making the entire scene look as though it belongs inside a Jurassic Park film.
One of the best ways to explore Black Canyon quickly is by driving down Rim Drive, which boasts 12 scenic viewpoints of the canyon, each one more breathtaking than the last. Moreover, a must-do here is to try your hand at white water rafting or, if you're not feeling too adventurous, take a scenic boat ride to experience the canyon from up close.
Tip: If you have an extra day to spare, we recommend hiking down to the bottom of the canyon. The hike takes 5 hours and is considered challenging, but seeing the canyon from below is an experience worth the effort.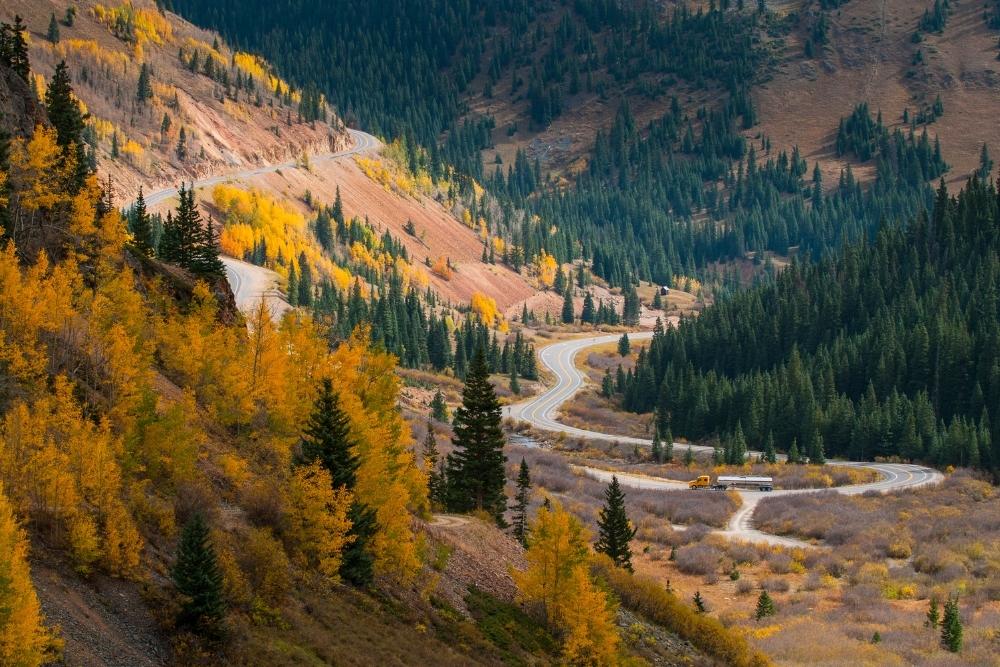 Day 9 and 10: Drive the Million Dollar Highway
While the Million Dollar Highway may not be a destination in itself, the ideal way to spend your last days of road tripping in Colorado is by driving down one of the most scenic roads in North America. Being part of the San Juan Skyway, this dreamy highway loops 233 miles across some of the most sought-after towns in Colorado: Ouray, Telluride, Durango, and Ridgeway.
While the drive can be completed in under two hours, it's highly recommended to allow yourself at least two days to make stops at each destination to hit a trail or two. Then, if you've got more time, plan to make an overnight stop at each destination to fully experience nature in each town.
And that's the itinerary for the best Colorado road trip! Even though seeing what Colorado offers would take an entire lifetime, these are some of the best destinations to check out to experience some of the best this excellent state has to offer.
Have you ever been to Colorado? What are some other must-see stops on a road trip? Share them with us in the comment section below!