Whether you're planning a trip to the gorgeous geological state or actually live here and want to start exploring your backyard, it's impossible to craft the perfect Colorado adventure bucket list because there's simply SO. MUCH. TO. DO here. Whatever adventure or experience you're seeking, we can guarantee you'll find something you'll love on our list.
Still, some experiences shine like bright stars. So while we recommend you cultivate your list of must-do adventures in the state based on your interests and lifestyle, these adventures are non-negotiables in Colorado, especially if you desire to experience some of the most iconic and nostalgic sights in the state! So grab your notebook and pen so you can take notes while you read through some of these adventure ideas.
Colorado Adventure Bucket List – 9+ Best Things to Do
Visit Hanging Lake in Glenwood Canyon.
Nestled deep into Glenwood Canyon, Hanging Lake is a place that, to put in simple words, looks straight out of a fairytale. The gorgeous Lake is located just seven miles East of Glenwood Springs. Thanks to its unusual geological formation, unique bright flora, and mineral-rich waters cascading down from the cliffs into a lake tinted with teal shades, being here makes you feel like you're in the movie Avatar. Hanging Lake is a must-do, must-see, and must-experience. It's absolutely spectacular in sight and offers exceptional hiking, enormous peaks, and gentle waters.
See beautiful alpine lakes.
As an iconic Colorado hike, the Emerald Lake trail in Rocky Mountain National Park must be on everyone's adventure list. Even though it's a relatively short hike, it provides access to three picture-perfect alpine lakes backdropped by the dreamiest mountain scenery: Nymph Lake, Dream Lake, and Emerald Lake. So pack a picnic lunch and enjoy the shimmering waters and postcard-worthy views. The alpine lakes are outstanding.
Bonus: Apart from the three leading lakes you'll see along the trail, you can also hike a mile onwards to Lake Hayiaha, another gorgeous lake worth the extra effort if you're still keen to relish more mountain goodness.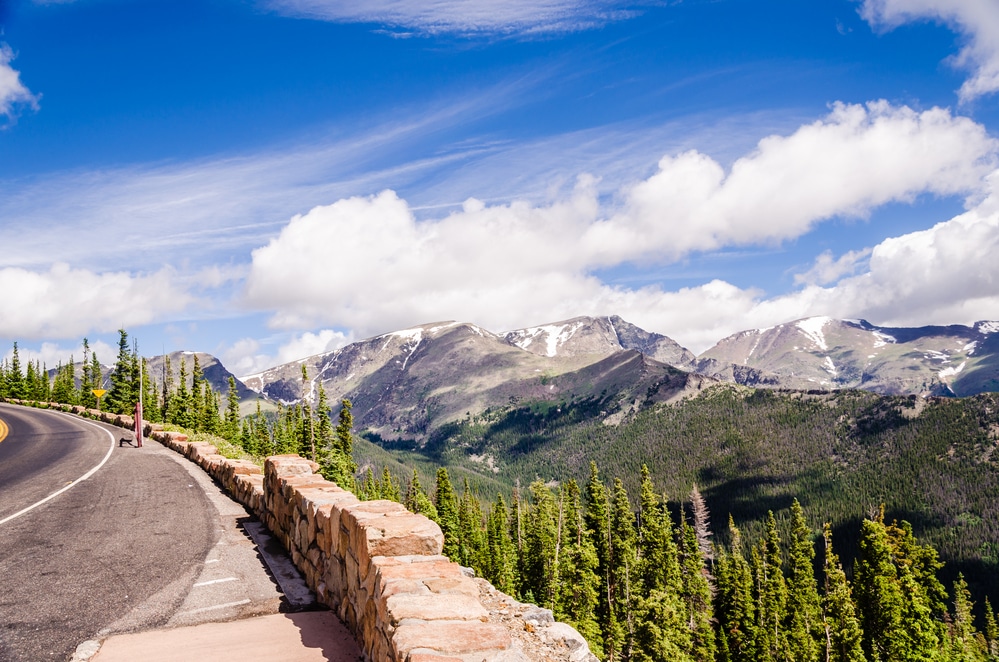 Stop for photos of the beautiful fall foliage on Trail Ridge Road.
Stretching more than forty-eight miles from Estes Park and into Grand Lake, the Trail Ridge Road is a beautiful and spectacular drive in the United States. Though the road is quite stunning any time of the year, the fall season brings in a vibrant breeze of autumn hues like oranges, browns, reds, and purples. This provides outstanding photo opportunities.
Aside from the glorious backdrop that lines the road every mile of the way, what makes this drive so strikingly beautiful is the fact that it'll take you above treeline all the way to more than 12,000 feet high, providing some of the most epic birds-eye views of the mountains below.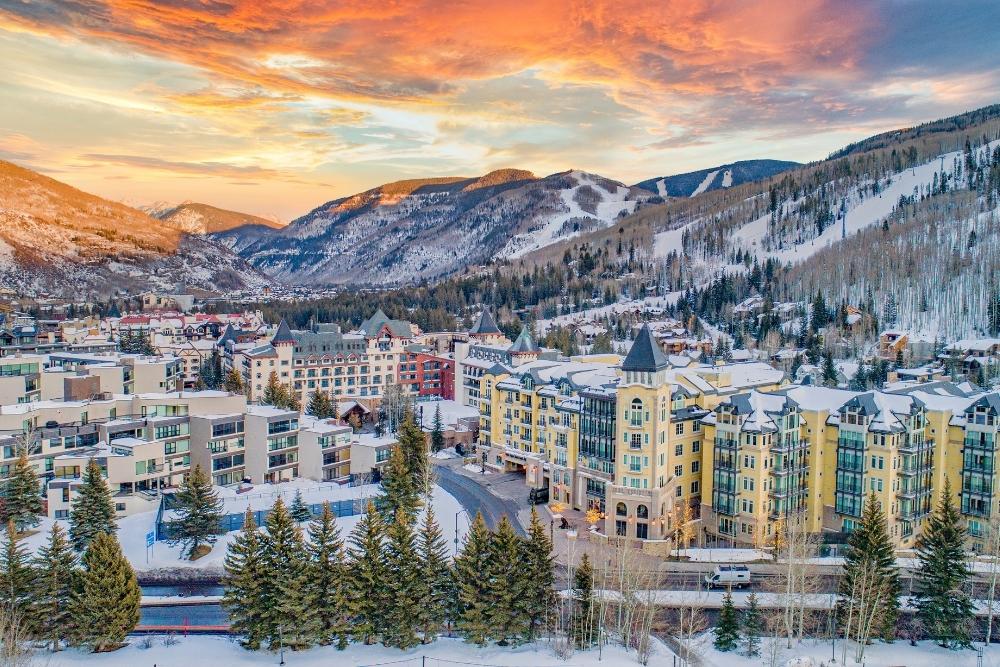 Be holly jolly and enjoy a Christmas in Vail!
Known for its excellent world-class ski resorts and enchanting Christmas magic, Vail is one of the best destinations in the world to unwrap and enjoy the magic of the holiday season. The area transforms into a sparkling holiday wonderland.
Aside from its unbeatable, beautiful alpine goodness and architecture that will make you feel as though you've taken a trip deep into the German Alps, Vail knows how to bring the Christmas spirit to life with hundreds of twinkling lights all over, Christmas Markets to wander for hours on end, and a ton of activities and festivals to spread and embrace the holiday cheer. Atop that, visitors can also enjoy snowshoeing, ice skating, horseback riding, and so much more.
If you're visiting during an off-Christmas time of year, consider skiing at Vail Mountain Resort, strolling the streets of Vail Village, and hiking the mountain trails.
Experience the stunning sights of the Ice Lake Trail.
Touted as one of the most beautiful hikes in Colorado, this trail gem is set deep in the beautiful San Juan National Forest and features some of the most miraculous mountain scenery in the state. So tie your shoelaces and hit this trail to see two of the most incredible alpines lakes in the country!
Hiking Ice Lake isn't considered an easy trip, but with plenty of natural beauty all over to keep your mind occupied, you'll get many reasons to stop regularly to catch your breath. However, even though the two alpine lakes are the show stars, the hike also boasts delightful alpine meadows, waterfalls cascading down from steep cliff sides, and views of backdropping perfect snow-capped peaks, making every stretch of the way a reason to drop your jaw right to the ground.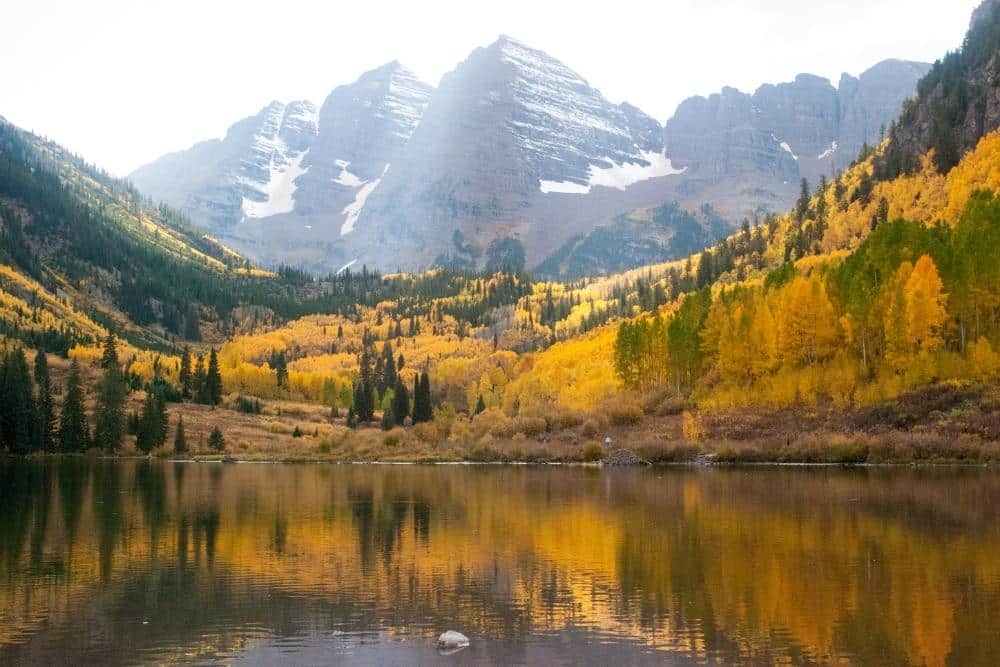 Summit in one of Colorado's '14ers.
If you're new to mountaineering parlance, fourteener is a fun nickname given to 14,000 feet mountains. With an enormous 58 of them in Colorado, we're definitely not telling you to summit each and every one of them. Still, there's no better way to see the enigmatic rocky state than from high up above!
While no Colorado 14er is "light," some are easier to hike than others. Mt. Bierstadt is your best bet if you're not a seasoned hiker. Other relatively easy 14ers include Mt. Sherman, Huron Peak, and Handiest Peak. If you're not a beginner, options like Capitol Peak or Maroon Peak are bound to test your mountaineering skills.
Spot the tallest dune in North America at Great Sand Dunes National Park.
Set just outside of Alamosa, Sand Dunes National Park is a sea of towering dunes backdropped by some of Colorado's most incredible mountains. And if this isn't enough to get you to visit this miraculous national park, get this: it is the home to the tallest dunes in North America, with the highest one being the Star Dune, soaring high; over 14 feet!
Another reason to add Great Sand Dunes to your bucket list is the fact that the park is considered Dark Sky Territory. This means there is no light pollution anywhere, making the star-gazing here a true, once-in-a-lifetime delight (on a clear new moon night, you may even get to see the Milky Way).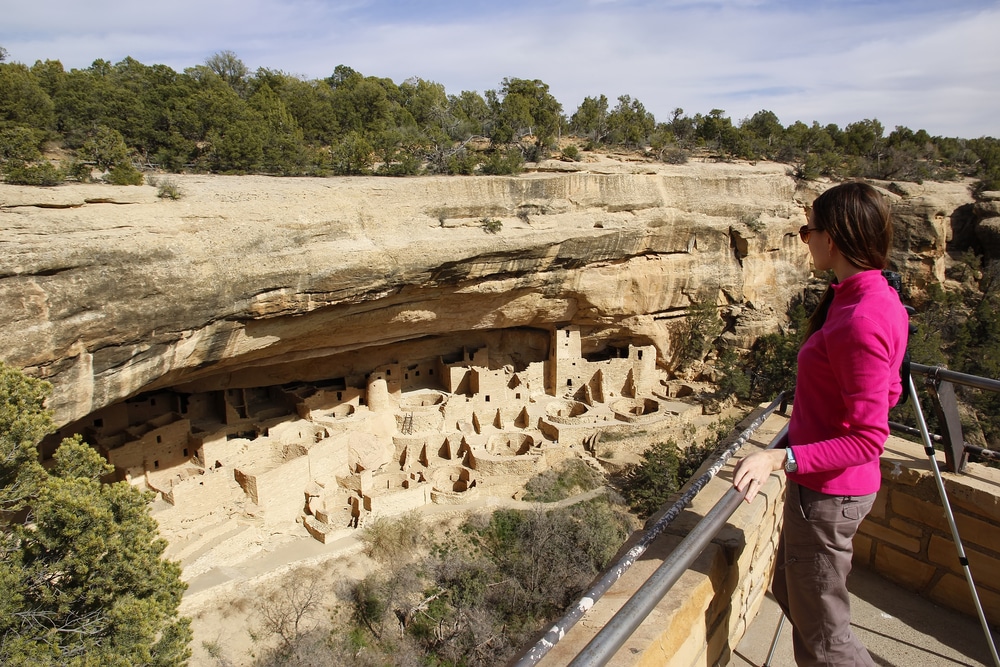 Visit the Mesa Verde National Park.
The Mesa Verde National Park is an astounding sight to see. Filled with cliffs, balcony houses, and more miraculous geological formations. Mesa Verde National Park is abundant with miraculous geological formations.
Visit the Garden of the Gods.
Situated only 5 miles northwest of downtown Colorado Springs, the Garden of the Gods is a miraculous place to visit. It's filled with dramatic peaks and rugged terrain. Visitors can enjoy the Garden of the Gods through a jeep tour, hiking, or a trolley tour.
Don't Forget These Colorado Adventures:
White water rafting in the Arkansas River.
Enjoy the hot springs in Glenwood Springs.
Swim or fish in Grand Lake.
Take a ride on the iconic Durango and Silverton Narrow Gauge Railroad.
Visit wine country.
See the Dinosaur National Monument.
Wander through the streets of small-town Salida.
Enjoy Strawberry Parks Hot Springs.
Visit the Great Sand Dunes National Park.
Tour the Museum of the Mountain West.
Visit the Pepsi center.
Tour Bent's Old Fort National Historic Site.
Visit Bishop Castle.
Have you ever been to Colorado? Don't forget to add these exciting activities on your Colorado adventure bucket list! You've got to experience them, even if just once in your lifetime. What are some other amazing adventure-packed experiences to have while touring the state? Let us know your favorite picks in the comment section below!