Are you ready to dive into a world of tropical fun? The Atlantis resort on Paradise Island in the Bahamas is the ultimate vacation destination for those who love sun, sand, and adventure. With its stunning beaches, thrilling water park, and a wide range of activities, it can be hard to decide what to do first. We've just returned from our own family vacation to the Atlantis, and to help you plan your perfect adventure, we've put together a list of the top 25 things to do at Atlantis Resort. Let's dive in!
Hit the Water Slides at Aquaventure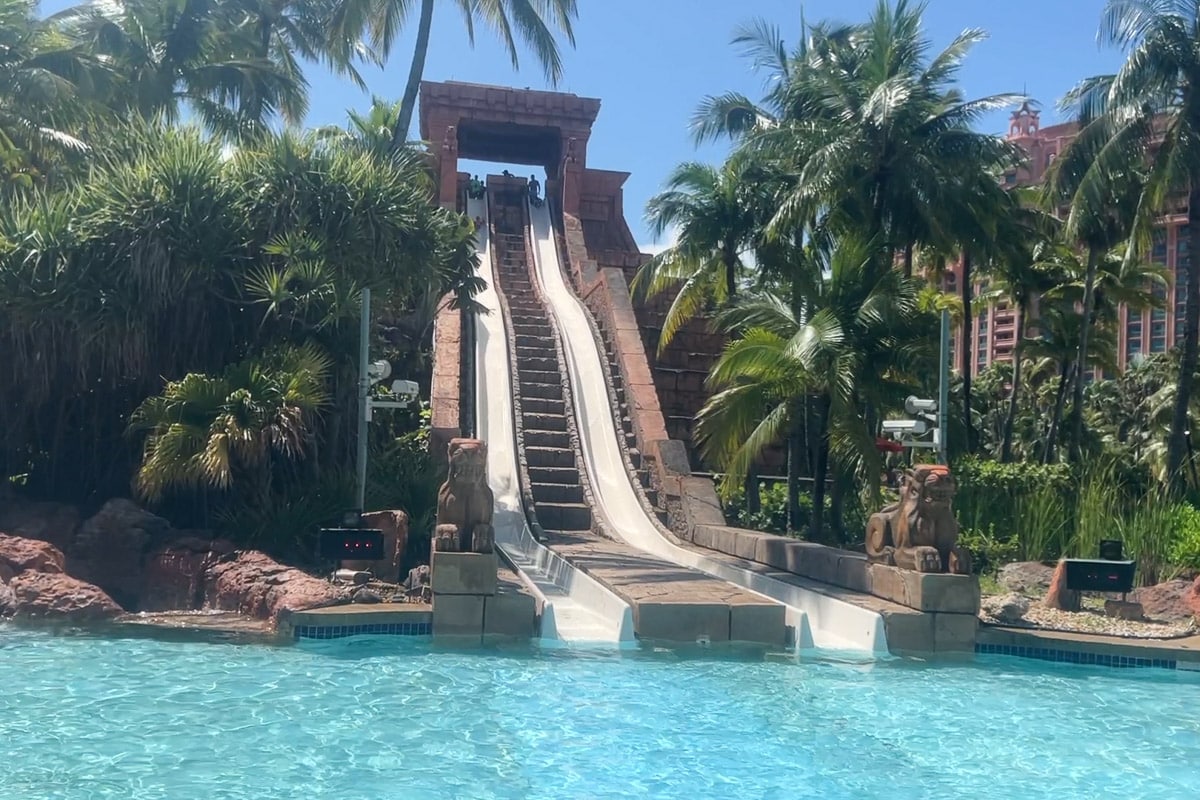 Let's start with the obvious – the water park. Atlantis boasts a massive 140 acre water park called Aquaventure with over a dozen water slides, an incredible rapid river, and more pools than you've ever seen in one place. In fact, it's the fourth largest water park in the world! Whether you're looking for an adrenaline rush or a leisurely float, there's something for everyone. (Get the full scoop on Aquaventure here!)
Hang on tight in the Rapid River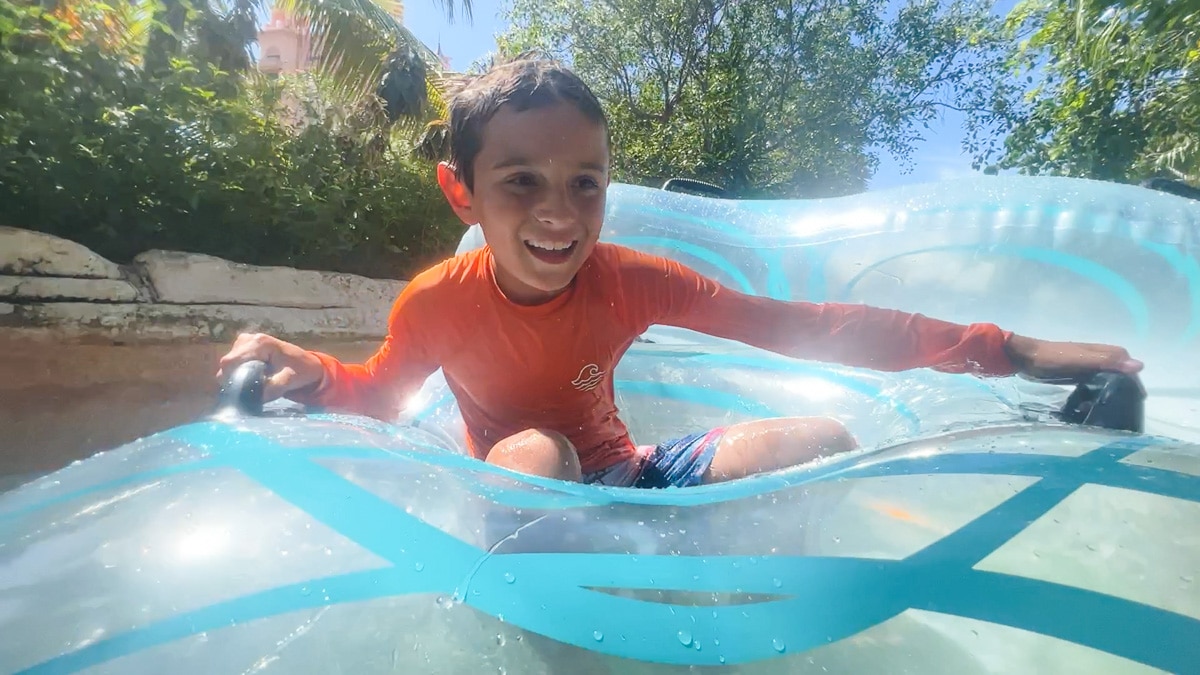 The rapid river at Aquaventure is enough fun to earn its own spot on this list. Just be warned – this is not a lazy river! The fast paced tube ride takes you on a journey through tunnels and river rapids. This is my son's favorite Atlantis attraction – we rode it nine times on our last visit.
Relax on the Beach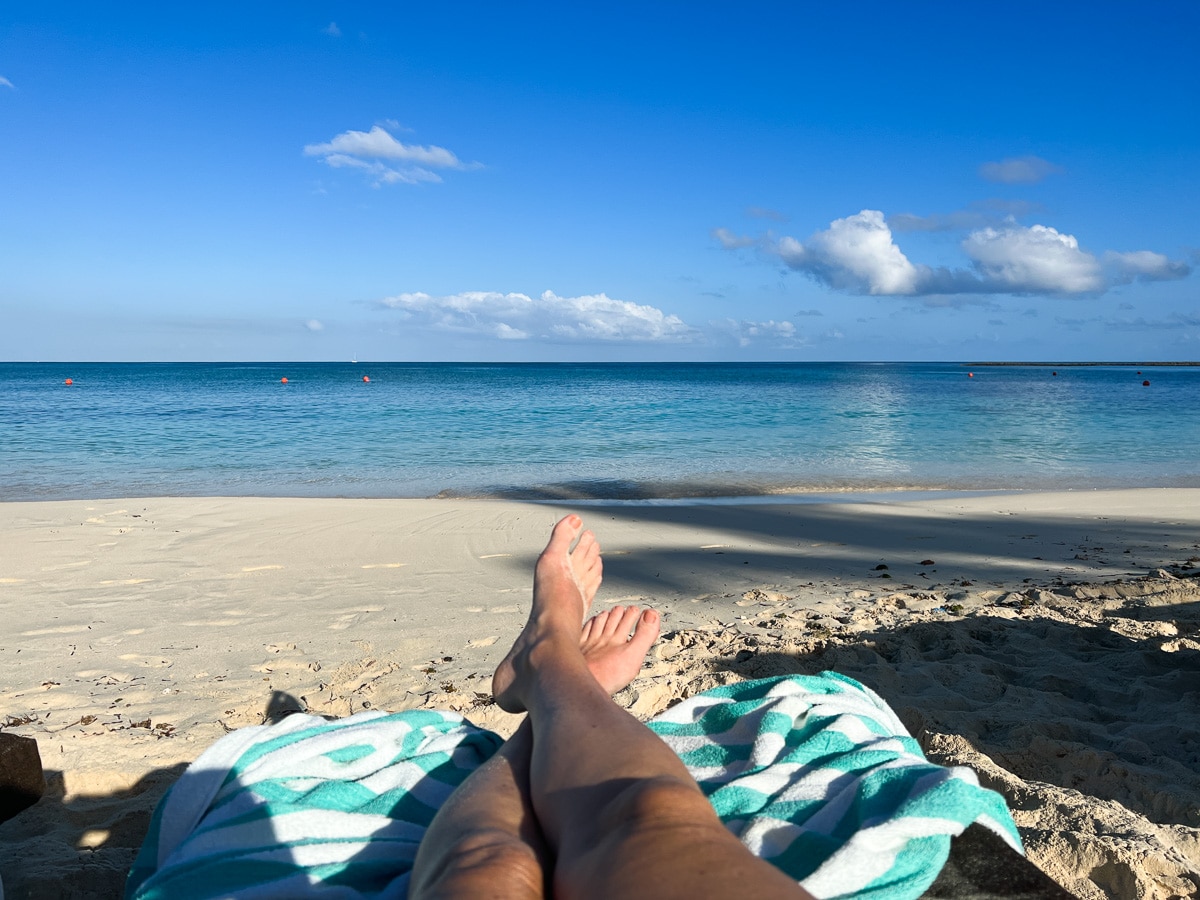 With over two miles of pristine beaches, you'll have plenty of space to spread out and soak up the sun. Grab a book (check out the best sellers list for inspiration!) and a cocktail and enjoy the island life. There are four distinct beach areas at the Atlantis – the Cove Beach, Atlantis Beach, Paradise Beach, and Lagoon Beach. My personal favorite is the Paradise Beach, located by The Reef hotel tower.
Play with Dolphins and Sea Lions!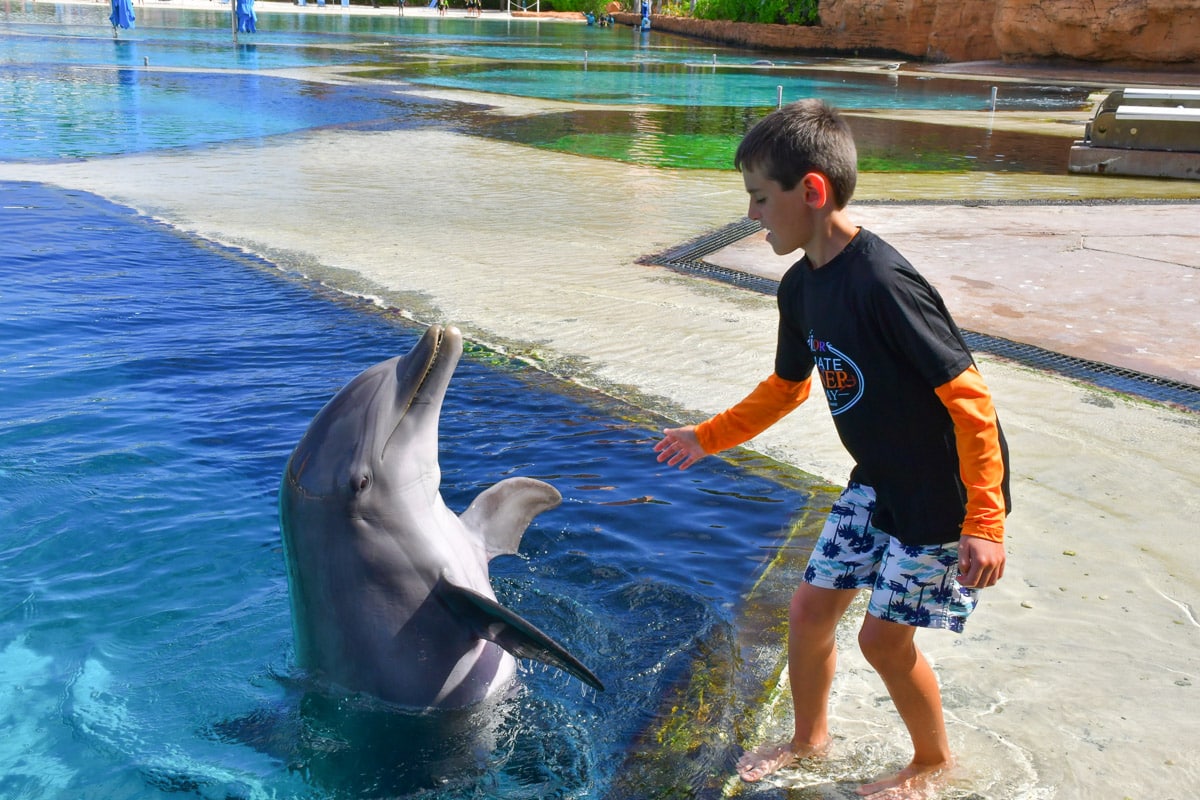 Dolphin Cay is the marine mammal habitat, and is home to a number of dolphins and sea lions, many of which have been rescued an rehabilitated by the facility. You can book an opportunity to swim and interact with the animals for a true once-in-a-lifetime experience.
Be a Trainer for a Day.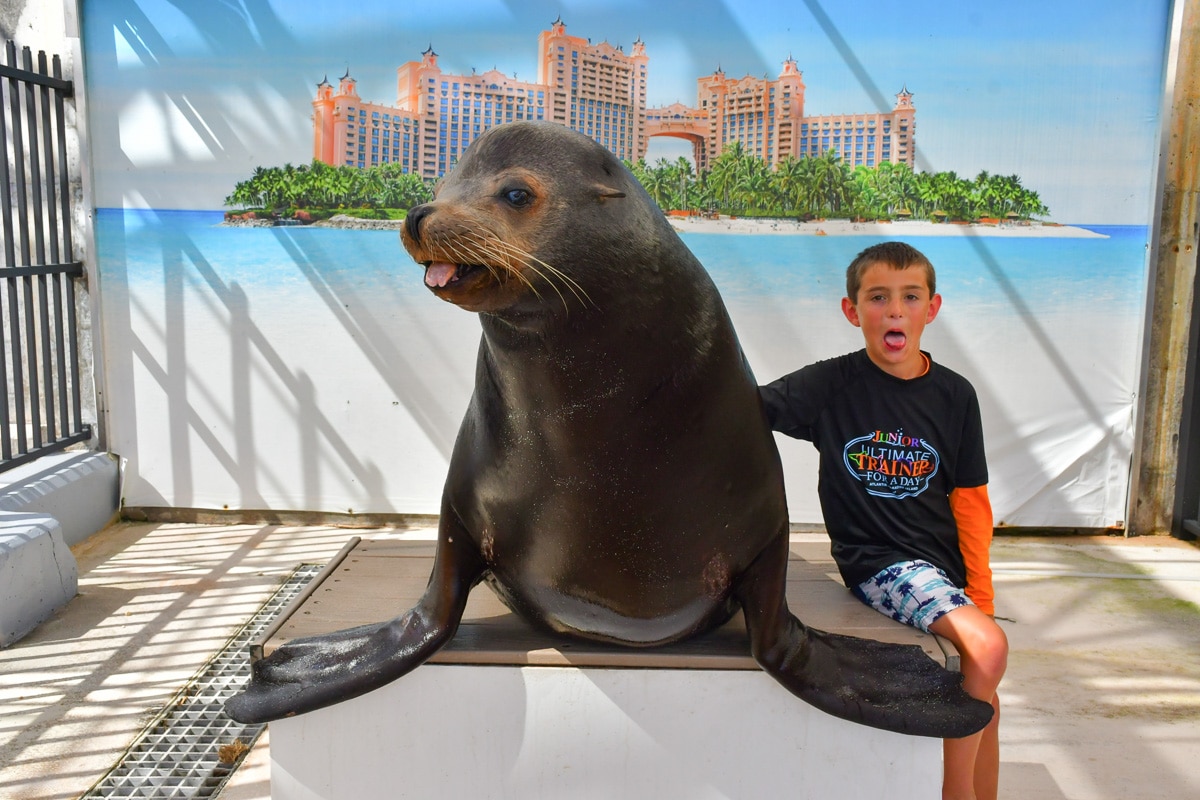 And if you just can't get your fill of marine life, book the Trainer for a Day program. You'll spend the full day getting up close and personal with the marine residents of Atlantis – from dolphins and sea lions, to tropical birds, to sea turtles and baby sharks. So fun!
Visit the Marine Habitat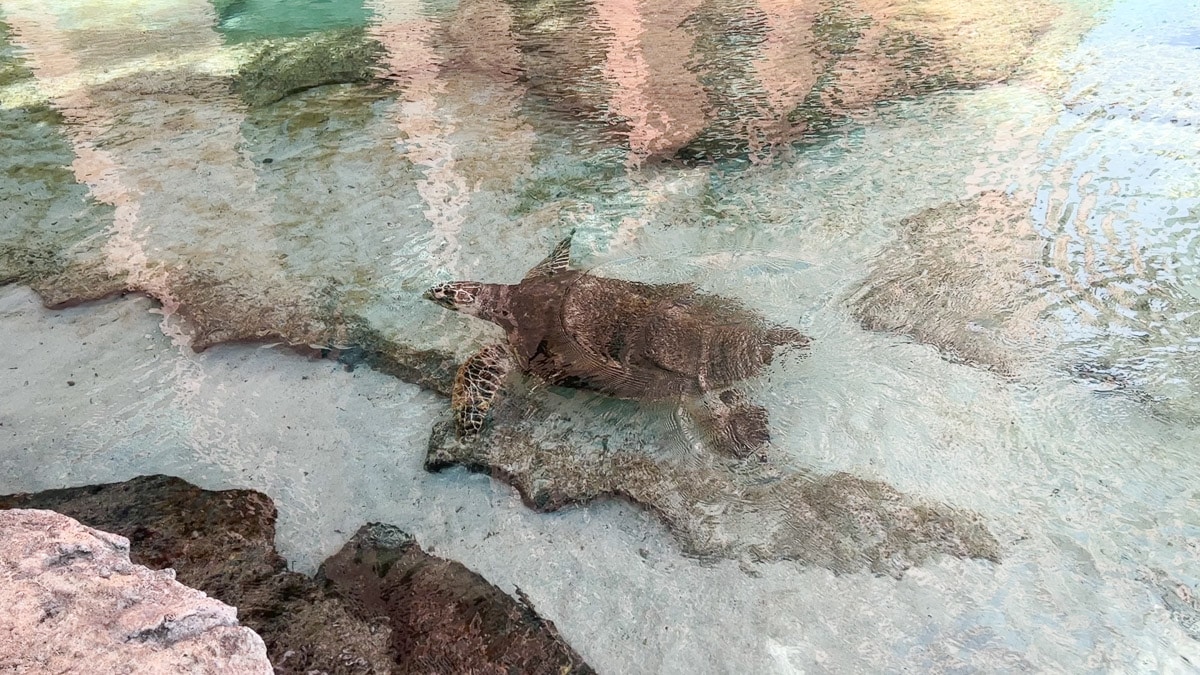 Atlantis has one of the world's largest open-air marine habitats, with over 50,000 aquatic animals. You can take a guided tour or explore on your own to see everything from sea turtles to sharks to stingrays.
Snorkel the Ruins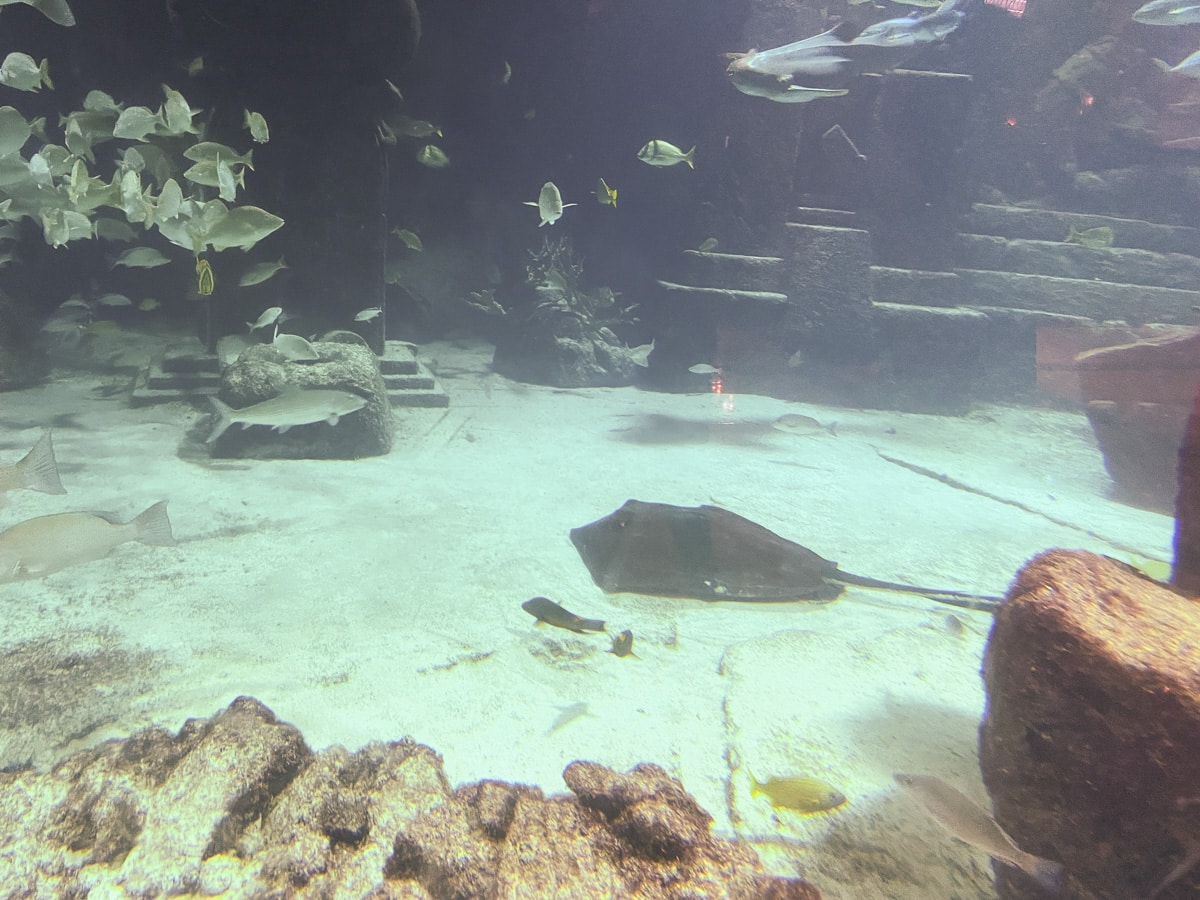 Take a snorkeling tour of the underwater ruins of Atlantis and get up close and personal with schools of tropical fish and other marine life. And if a tour isn't your style, simply grab your own snorkel gear and head for the beach where you can find colorful fish, sting rays, and even sea turtles.
Check out the Yachts at Marina Village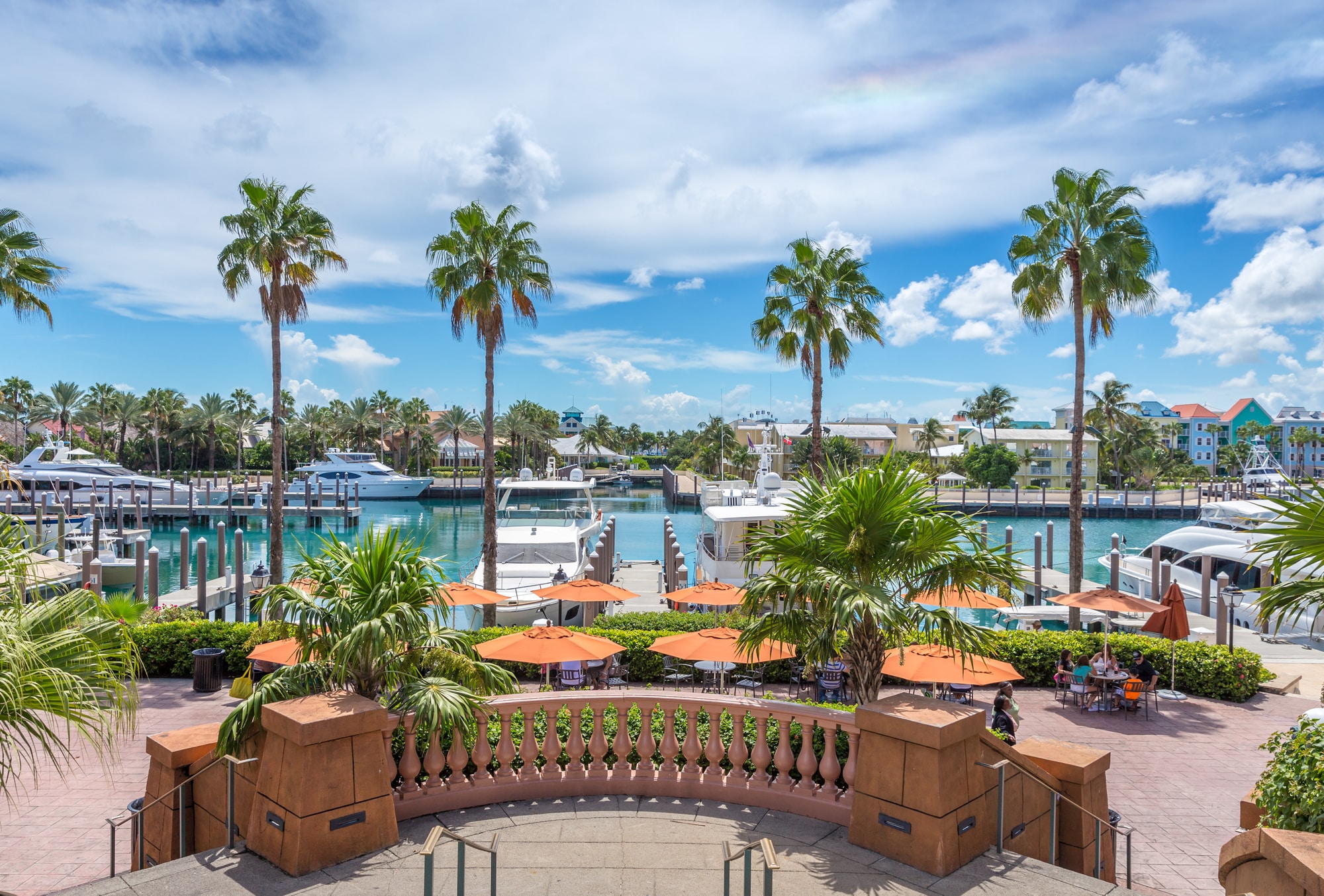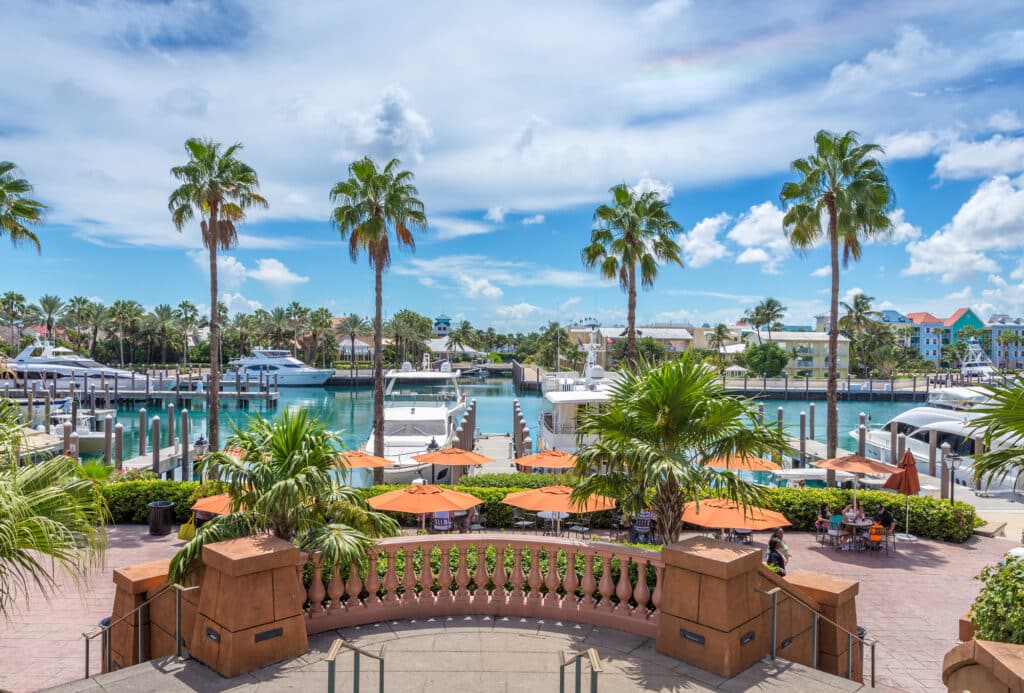 Marina Village is the shopping and dining area that runs alongside the resort's marina. Take a stroll there, grab a slice of pizza at Marina Pizzeria, and take a look at all the fancy yachts docked alongside the hotel.
Try your Luck at the Casino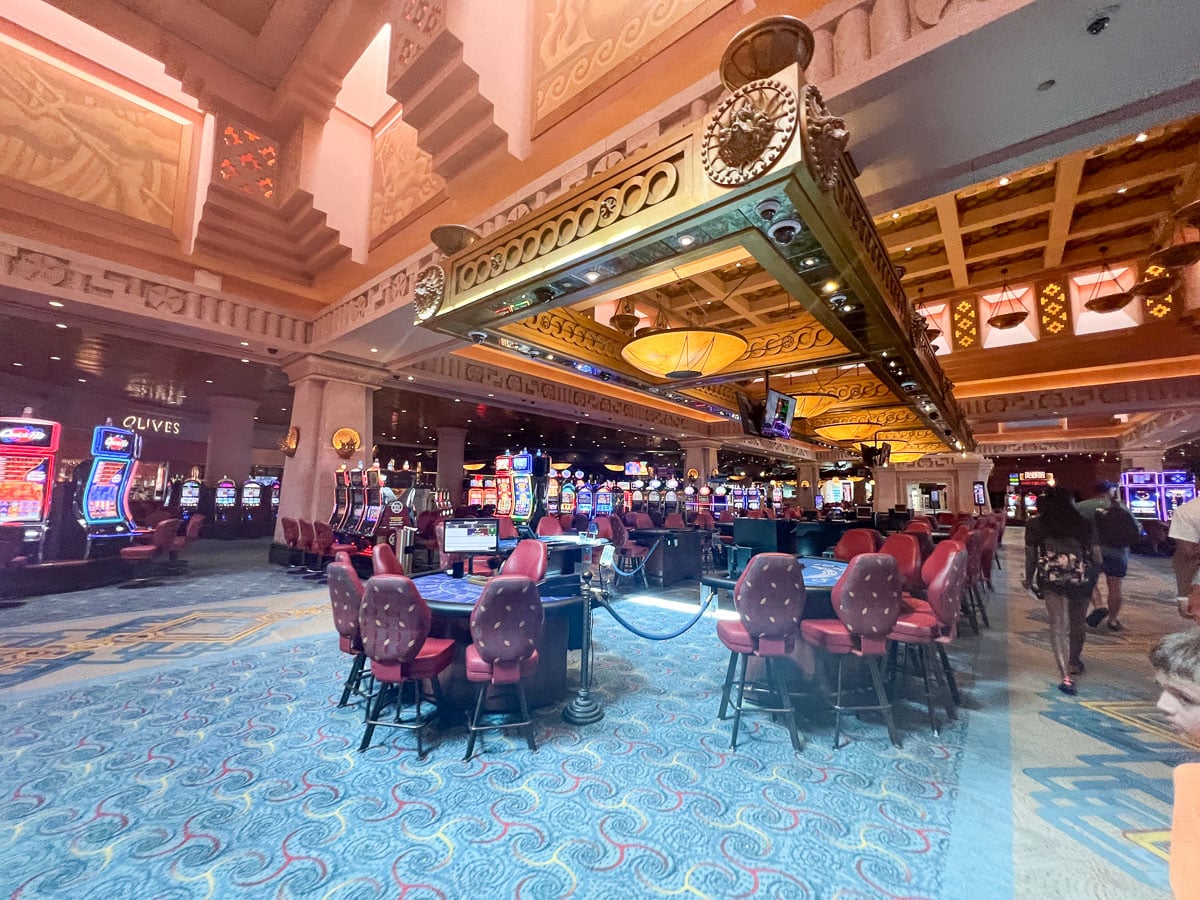 The Atlantis casino offers a range of games and entertainment, from slot machines to table games for those that are feeling a little lucky. Even if you're not a gambler (like me!), it's worth a stroll through the casino t see the lovely Chihuly glass sculptures.
Visit the Sea Creatures at "The Dig" Aquarium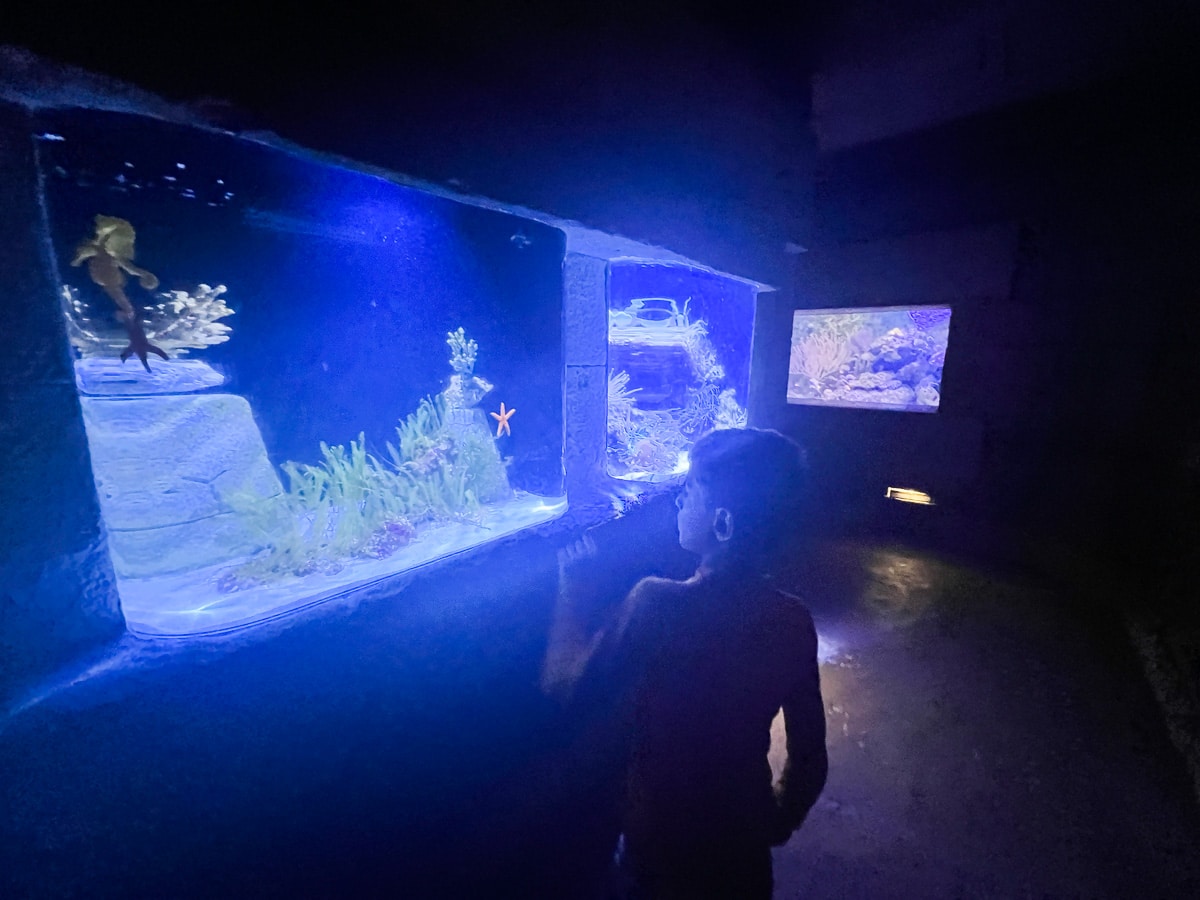 Explore the ruins of the mythical city of Atlantis at The Dig, an interactive exhibit with archaeological artifacts and recreations of ancient temples and statues. Ok, its all fake. But it sure is fun. And it's teeming with colorful fish and sea life that you can view up close.
Get a Spa Treatment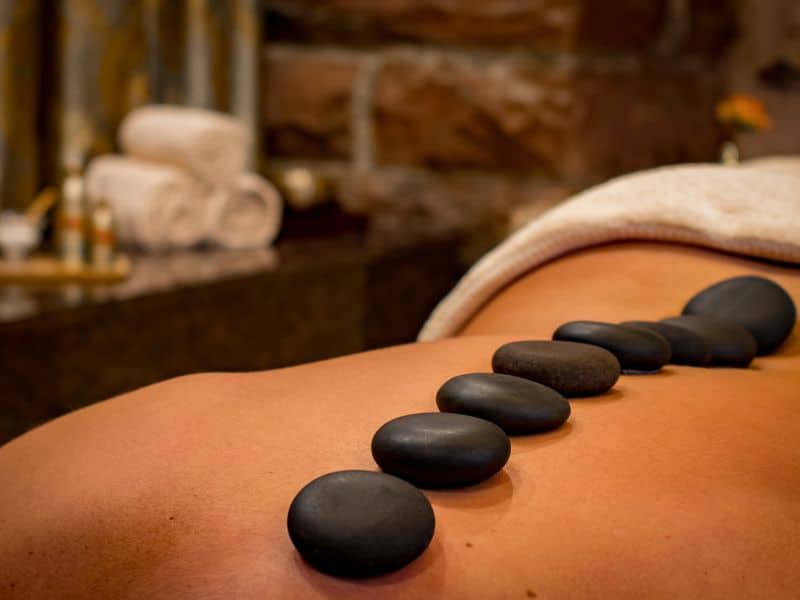 After a long day of water park and beach adventures, treat yourself to a spa treatment at Mandara Spa. Massages, facials, and mani-pedis will leave you feeling relaxed and refreshed. Plan on some extra time to enjoy the saunas and the hot and cold plunge pools.
Play Golf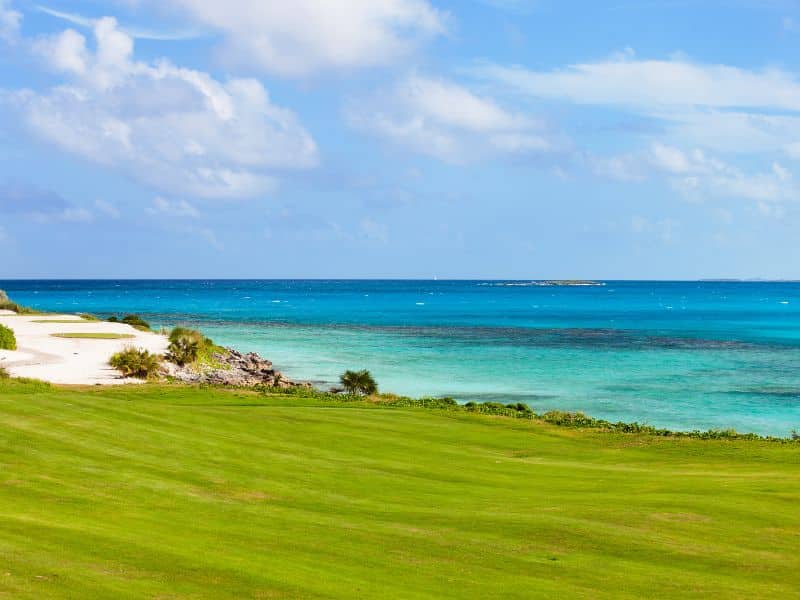 The Ocean Club Golf Course is a world-renowned 18-hole course with stunning ocean views. Golf enthusiasts won't want to miss it the 1.5 acre waterfront course.
Rent Jet Skis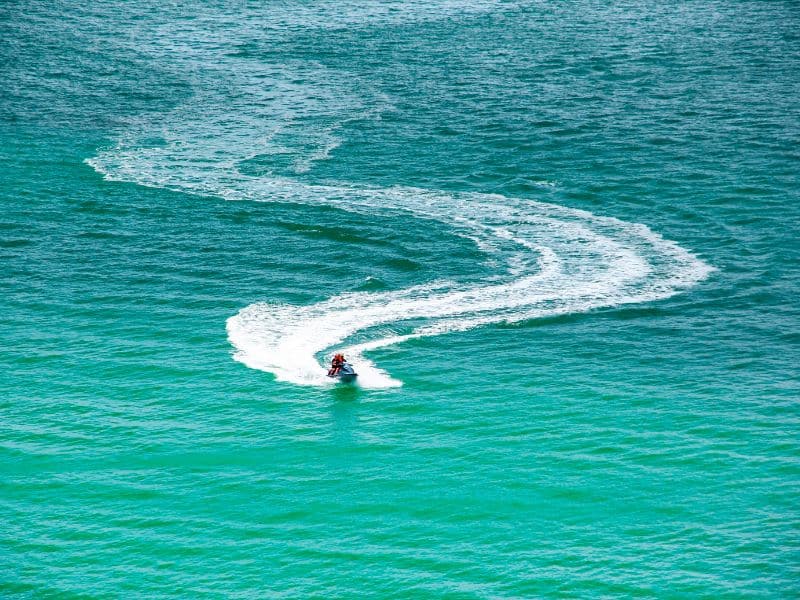 I can't imagine a prettier place to try your hand at some water sports. You can find jet ski rentals (not affiliated with the resort) over on Atlantis Beach. But be warned – those waves are not for the faint of heart.
Get your workout on.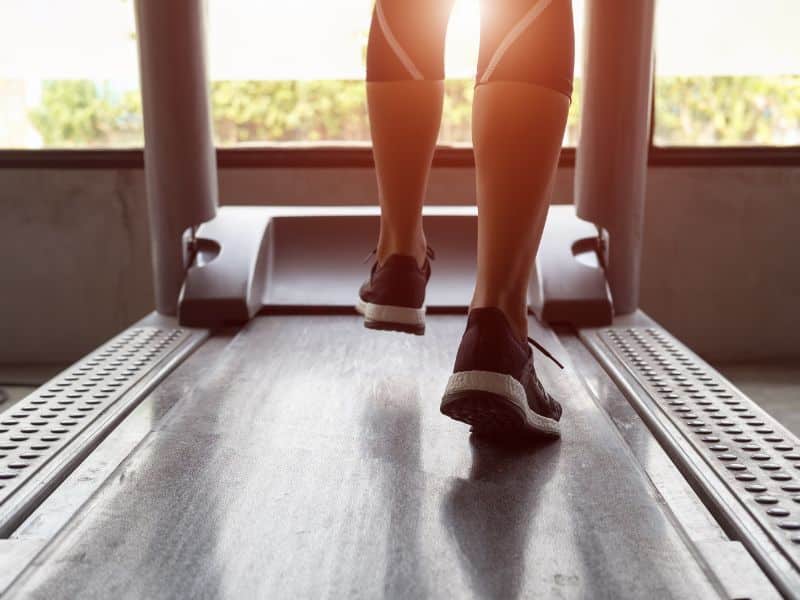 After drinking and eating your fill, you might need to work off a few calories. Resort guests can access the fitness center's cardio and weight rooms for free. And for an extra charge, you can upgrade to a fitness pass for access to amenities like the steam room and lap pool.
Watch a Movie Under the Stars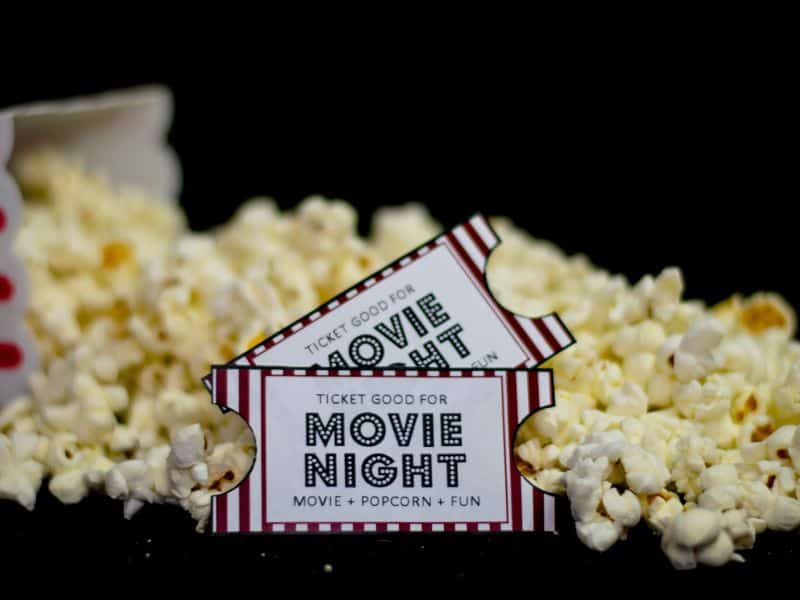 Grab some popcorn and enjoy a movie on the big screen under the stars at the Atlantis Movie Theater. Check the daily schedule on the Atlantis app to see what's playing.
Visit the Library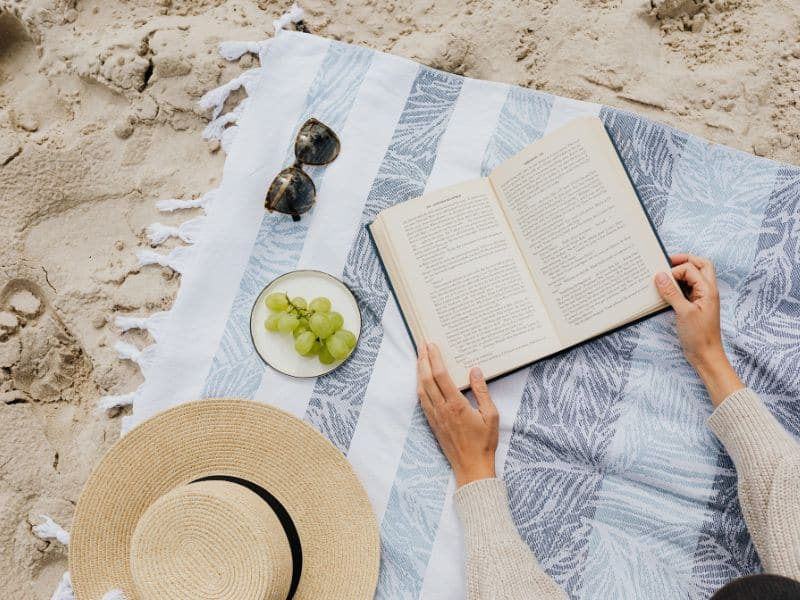 The library at Atlantis is a unique and beautiful space, with over 5,000 books and a stunning glass sculpture. It's worth a peek if you find yourself wandering the massive resort. And you can check out the perfect beach reading book for free.
Visit the Predator Lagoon
Get up close and personal with some of the ocean's most feared predators, including sharks and barracudas. You can even ride a water slide right through a shark tank!
Splurge on a Cabana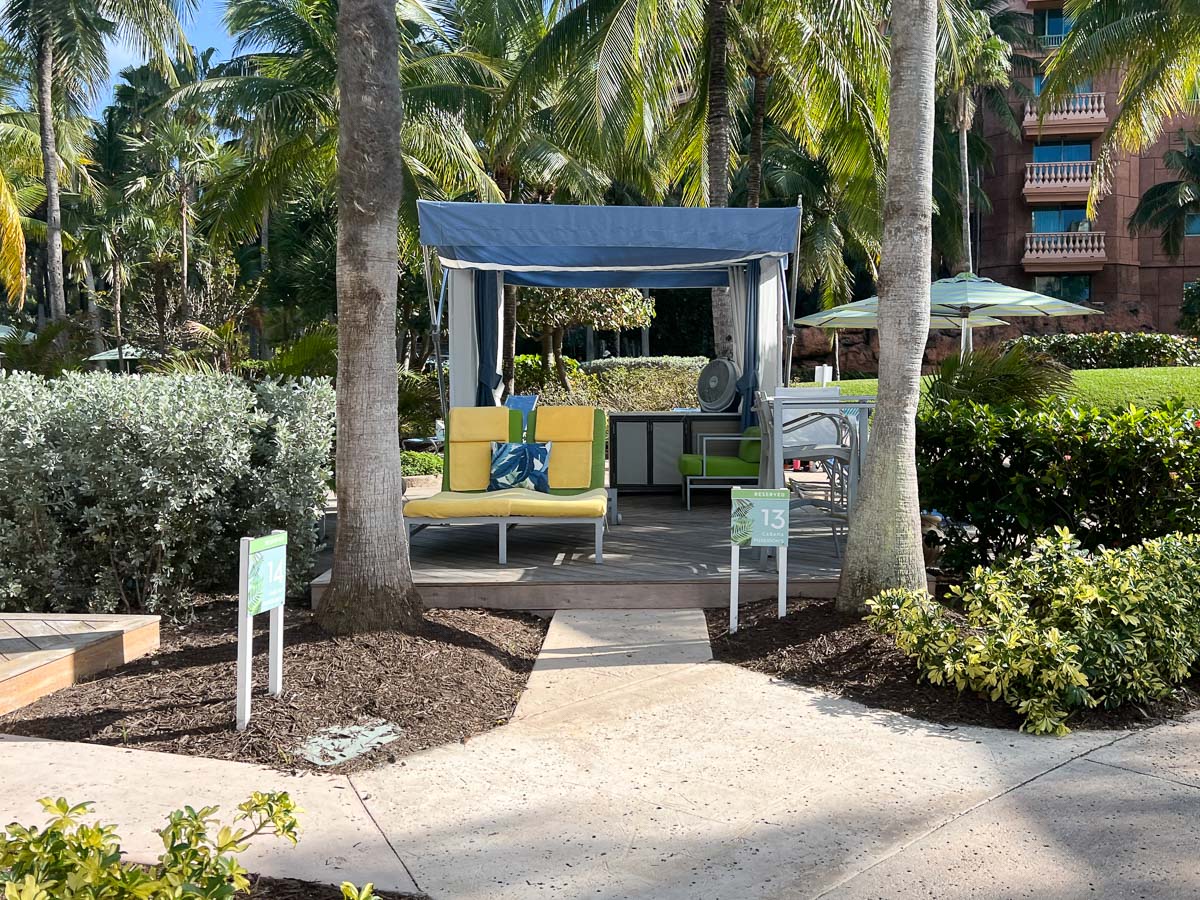 For the ultimate luxury beach day, book yourself a cabana alongside Paradise Beach or at your favorite pool. You won't have to play the chair hunting game, you'll get plenty of space in the shade, and the servers will bring your food and drinks right to you.
Check out a Concert.
Check the event schedule to see what's on deck during your stay. The resort often hosts musical stars, stand up comedians, and other productions at their event venue.
Have a tennis match.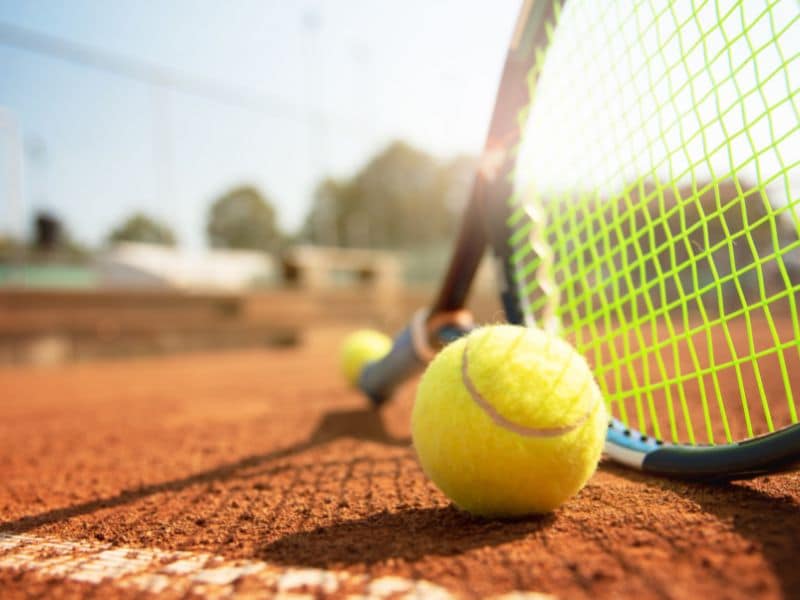 Tucked away on the far side of the property, you'll find three tennis courts! You can rent a court and equipment at the pro shop and work up an appetite with a little match. There are also lessons available!
Dine in Style.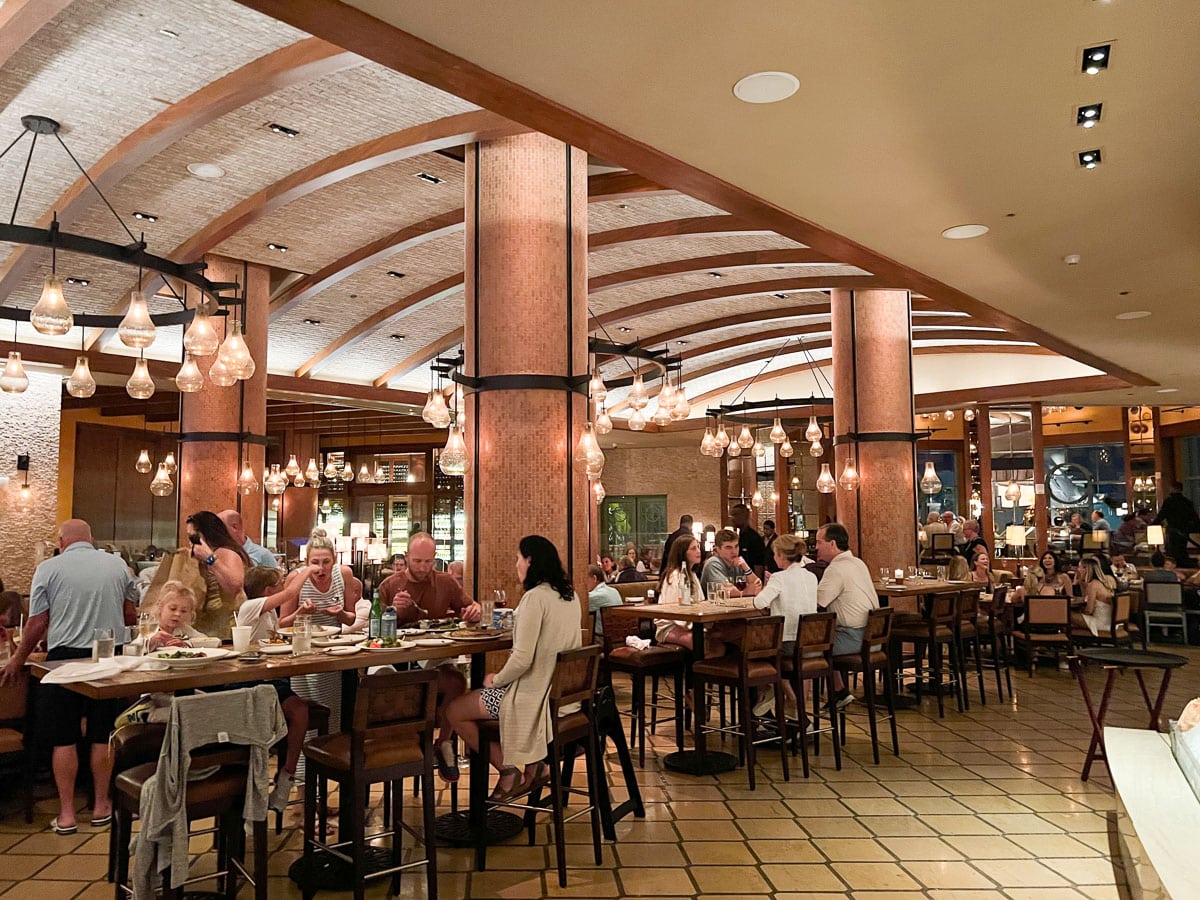 Atlantis features over 20 different restaurants, including some high end options like Fish by Jose Andres and the famous Nobu. Just be sure to book reservations in advance.
Take a Sunset Cruise.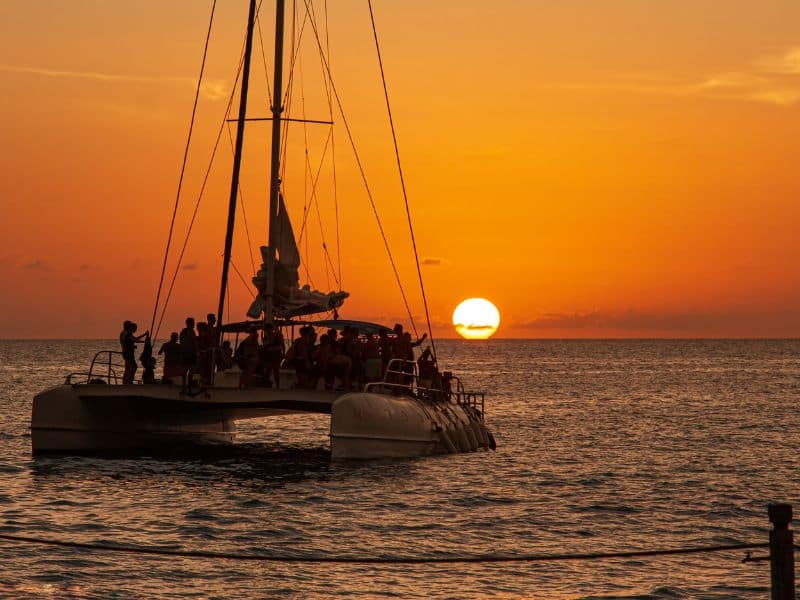 Sail off into the sunset.. literally… with a sunset cruise. Take your pick from party-filled booze cruises to romantic boat rides for two! This sunset dinner cruise on a catamaran gets particularly good reviews!
Swim with the Pigs.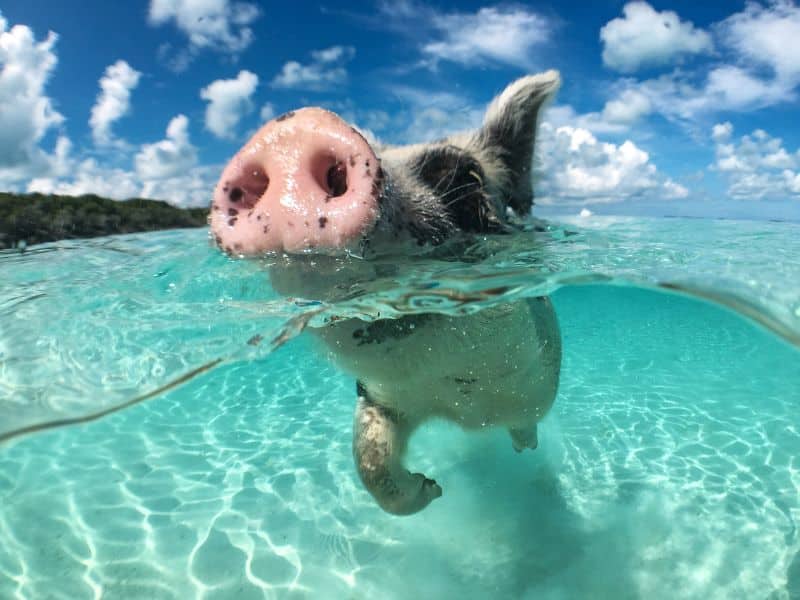 If you have an extra day in your itinerary, use it to take a tour to the famous Exuma Island, where you can swim with the pigs. Why? Well… why wouldn't you want to swim with pigs?
Explore Nassau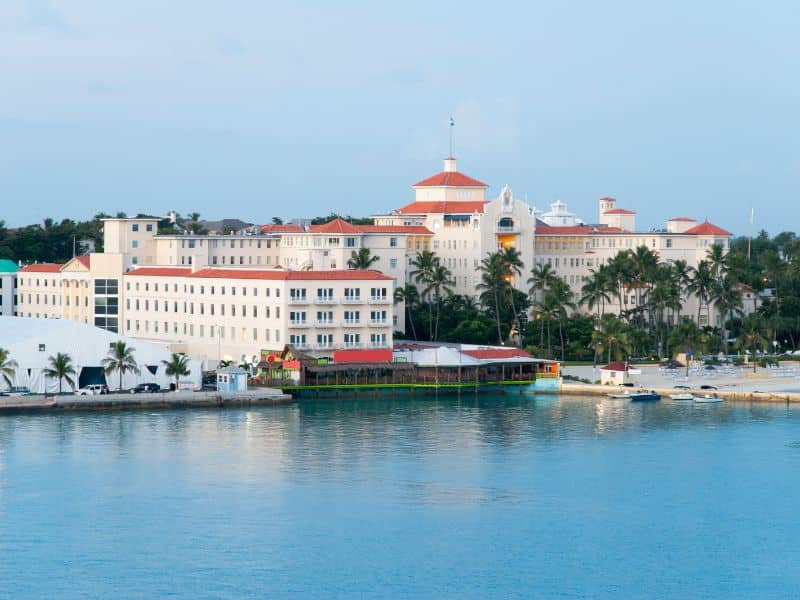 Take a few hours to explore all that Downtown Nassau has to offer. Enjoy the historic architecture, stop in the luxury shops, and enjoy some off-resort dining at a local restaurant. Don't miss the National Art Gallery and the Queen's Staircase – built in the 1700s and named for Queen Victoria. Explore on our own or book a guided tour, like this fun bike tour!
Try a Fish Fry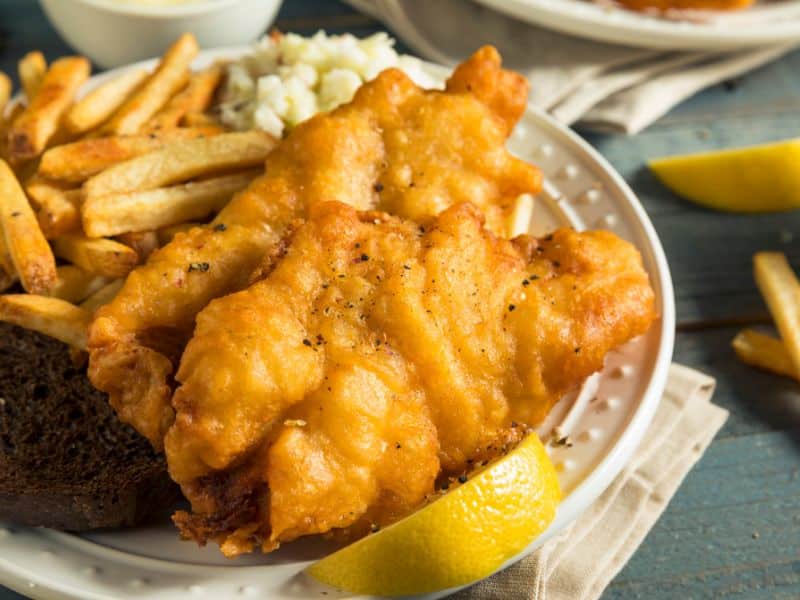 Head over to Arawak Cay for a Bahamian-style fish fry. The food is delicious and the atmosphere is lively. And it will save you a few bucks over eating at the resort! And if food is your jam, you can jump on a delicious rum tasting and culinary tour.
And there you have it – the top 25 things to do at Atlantis Resort. Whether you're looking for adventure, relaxation, or a little bit of both, there's something for everyone at this tropical paradise. So what are you waiting for?
More Atlantis Trip Planning Guides