So you've finally planned that family vacation to Atlantis? Yay! But not it's time to start packing. While you might have the basics sorted, here are 15 helpful items that you probably haven't thought of – but should totally add to your packing list right now. Let's get started!
Atlantis Bahamas Packing List
Add these must-have items to your Atlantis packing list!
If you only get one of the things from this list, let it be one of these waterproof phone pouches. Get one that comes with a lanyard so you can wear it at the water park.
You won't have to worry about leaving your phone unattended somewhere and you'll be able to capture some awesome photos and videos of the slides and rapid river. Yes, you'll look like a dork but you'll thank me anyway.
Remember it's a tropical location, and the mosquitos can be fierce. This is doubly true in the summer time. Bring along some insect repellant to use in the evenings. I personally like these bug spray wipes for travel as they are easy to throw in my toiletry bag and don't add too much weight to my luggage.
While we're talking bugs, did I mention sea lice yet? Sea lice are actually not lice at all - they're jellyfish larvae. And they sting like crazy. Chances are you won't run into these little critters, but they are a reality when they're in season.
So it's a good idea to pack along a tube of sunscreen made to repel them - this one from Safe Sea is the brand I'm most familiar with. If you hear about people getting stung (and you will hear about it if they're out there), slap on a layer before getting in the ocean.
You will need your room key about a zillion times a day - it's your ticket to getting wristbands, entering certain areas of the resort, and paying for literally anything.
So the easiest option is to keep it on a lanyard in one of these little pouches. If you're also getting the waterproof phone pouch mentioned above, you can put them on a single lanyard for convenience.
I always pack along a small power bank and keep it in my beach/pool bag during the day. You are going to want to take a lot of photos, and will probably be using the Atlantis app to navigate around the resort too. This will drain your battery, so it's nice to have a way to recharge while you relax on the beach.
Ok, you probably already have sunglasses on your list, but make sure you grab yourself a sunglass strap too.
You'll want it to keep your glasses from flying off on the slides or on the rapid river. I learned this the hard way after capsizing on the river ride!
And by the number of sunglasses I saw around, I am not the only one to sacrifice my sunglasses to the river.
If your kiddo typically likes to wear goggles when swimming, be sure to bring some along. This is something we forget on almost every vacation and then wind up buying overpriced goggles at a gift shop.
I buy several of these cheap two-packs every summer to restock. I don't even think I owned goggles as a kid - we just burned our eyeballs in the chlorine water and lived with it. :-D
I always recommend reef safe sunscreen when swimming in the ocean (I like Blue Lizard). The water at Atlantis is packed with sea life, and we certainly don't want to cause any damage after traveling so far to appreciate the crystal blue water.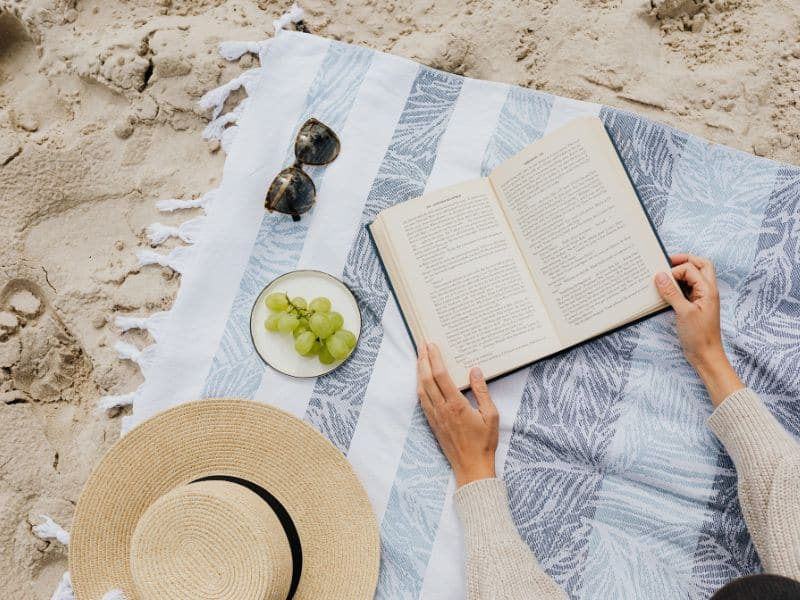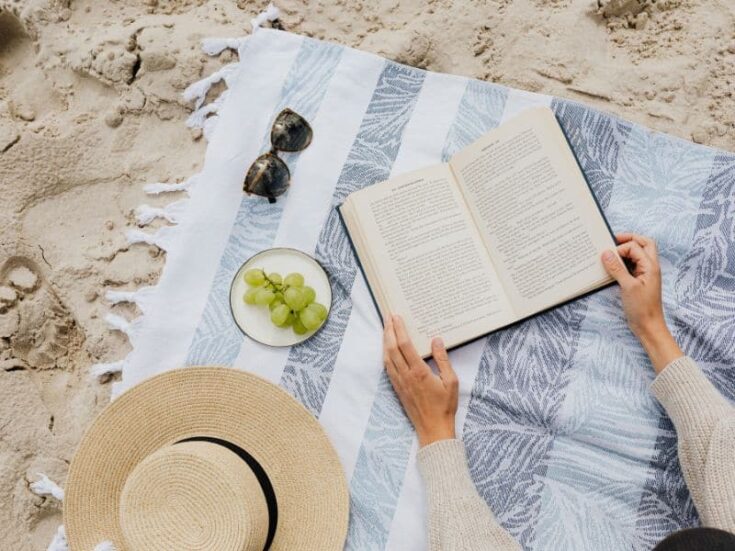 Don't forget to bring along a book for pool or beachside relaxing. While e-books are super convenient, I like to bring along a good old fashioned paperback to read at the beach.
And it's easier on my eyes than trying to read a screen in the bright sun. Check out the best sellers for some inspiration!
Ok, I know. There is a lot of sun protection on this list. I just don't want you to fry up into a crispy little version of yourself. So don't forget to protect your lips too. You will thank me later. (P.S. These Sun Bum chapsticks are my favorite!)
You can never have enough hand sanitizer. Especially when sharing a resort with a few thousand of your closest friends. I like these small onesthese small ones that can clip onto a bag.that can clip onto a bag.
Be sure to have something waterproof and easy to take on and off for your feet. You'll want them for walking around the waterpark as the ground can be scorching hot in the sun. But you'll need to ditch them at the entrance to some of the rides, and retrieve them afterwards, so something cheap (in case they get lost) and easy to slide off is ideal. These Havaianas would work great!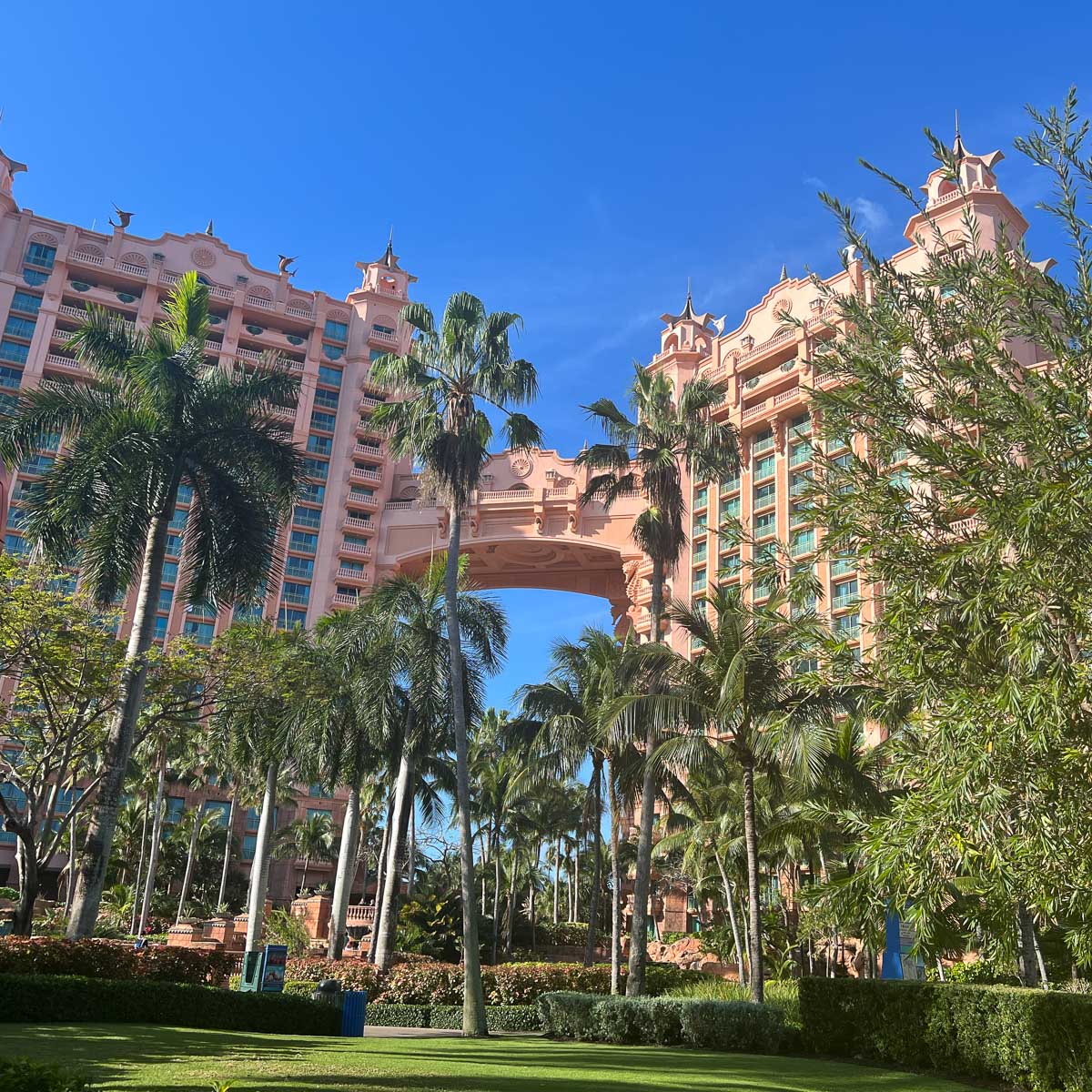 Atlantis is an expensive place. Like almost insultingly expensive - so be prepared. For the most part, the resort is cashless, so you'll need to use a credit card or charge things to your room (if you are staying at the resort).
But it's always helpful to have some small bills in cash ($5s and $10s) available for tips - like if some helpful staff member fetches you beach chairs.
And if you take a taxi to and from the resort, you will need cash for that as well, as most don't take credit cards.
More Atlantis Trip Planning Guides