Tired of having to lug everything from your trunk to the beach? It can be a long walk carrying it all! Get yourself a beach wagon, made for rolling through the sand, and everything will get so much easier!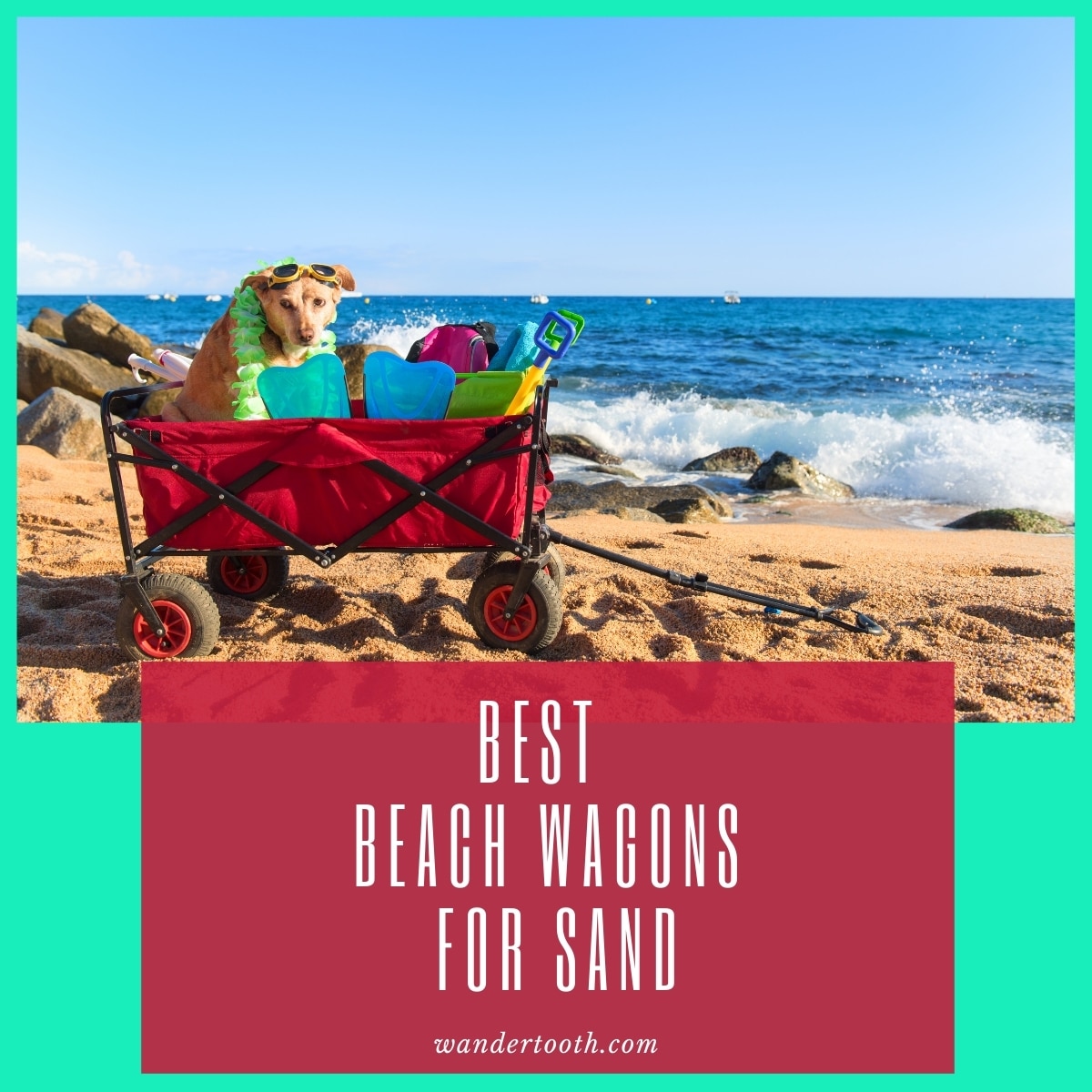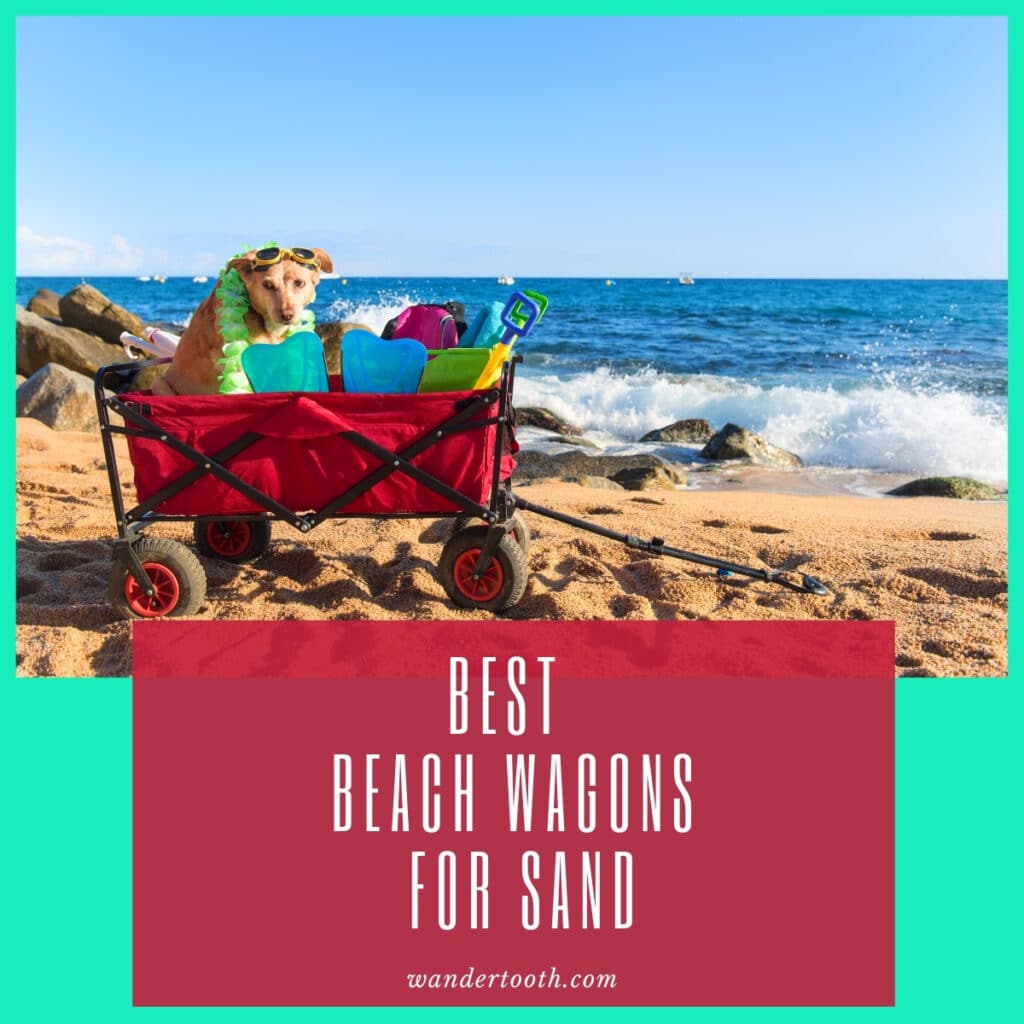 As a Florida native, I've spent more than my share time of at the beach. And when I was young, it was all so easy. Just grab a towel and a bottle of water, and hit the sand.
But going to the beach with a family in tow is a whole different ball game. It means bringing an entire cooler of snacks and drinks, a pile of towels, chairs, a beach cabana, and a mountain of toys. So I quickly learned the trick that all beach locals know – get a beach wagon!
When choosing a beach wagon, you'll want to look for a few things:
Big, fat wheels (which will ensure easy rolling through the sand)!
Lots of space inside (make sure you have room for all your beach stuff).
Budget – beach carts come in all kinds of price points.
Quality. I prefer to stick with reliable brands that I know won't fall apart in one season.
Ease of transportation (both it's rolling ability and whether or not the wagon will fit in your vehicle).
So without further ado, here are my recommendations for the best beach wagons you can buy!
Best Beach Wagons for Sand
My picks for the best beach wagons - from a Florida native!
This is hands down my top pick for the best beach wagon, and it's the one I personally use every time we go to the beach. The main reason this wagon performs better than others it's the wheels - the big thick wheels ensure it rolls over thick deep sand without a struggle.
It's nice and roomy, very sturdy, and even has a little pop up table to hold your beverages. What more could you ask for?
This wagon is my runner-up for top pick. The wheels are not quite as large as the Mac Sports Heavy Duty wagon, but they are designed to get through sand. This one has trouble getting through deep sand if you load it up with too much weight, but does a good job when carrying lighter things. (Think beach bags and chairs but not your full cooler!)
It has ample storage space and 360-degree turning front wheels, so this heavy duty wagon is easy to maneuver in any direction. I especially like the mesh compartment on the bottom which is perfect for stashing sandy beach toys. It folds up in a matter of seconds and is able to fit inside a small trunk - making it really convenient for a beach day!
This wagon is from the reliable Mac Sports brand, and it's a great value. This wagon comes in about half the price compared to the "heavy duty" model. But I warn you that there is a reason - and it's the wheels. The thinner wheels are not nearly as capable of wheeling through deep sand.
But this is a nice wagon that will do the trick if you mostly use it on hard packed sand beaches or on walking trails.
This oversized wagon has rugged wheels ready to take on the challenge of sand. With a ton of storage space and an incredibly strong frame, this wagon is perfect for your next beach trip.
I love all the exterior pockets for stashing smaller items like cell phones and sunscreen in easy reach.
If pulling a wagon is not your thing, you might want to take a look at this beach cart as an alternative. With big hind wheels, you can easily maneuver it through the sand.
And it has a ton of space for your beach gear, and even has a spot to hang your folding beach chairs! Since this cart is able to fold down very small, it's perfect for your next beach trip.
I hope you've found the best beach wagon for your family! For more help planning the perfect beach trip, check out our full beach packing guide, or these product reviews: