Are you planning a beach vacation? As a Florida native, I've had way more than my share of beach days and I've got a few tricks hiding in my beach bag. Let me show you what to pack for the beach!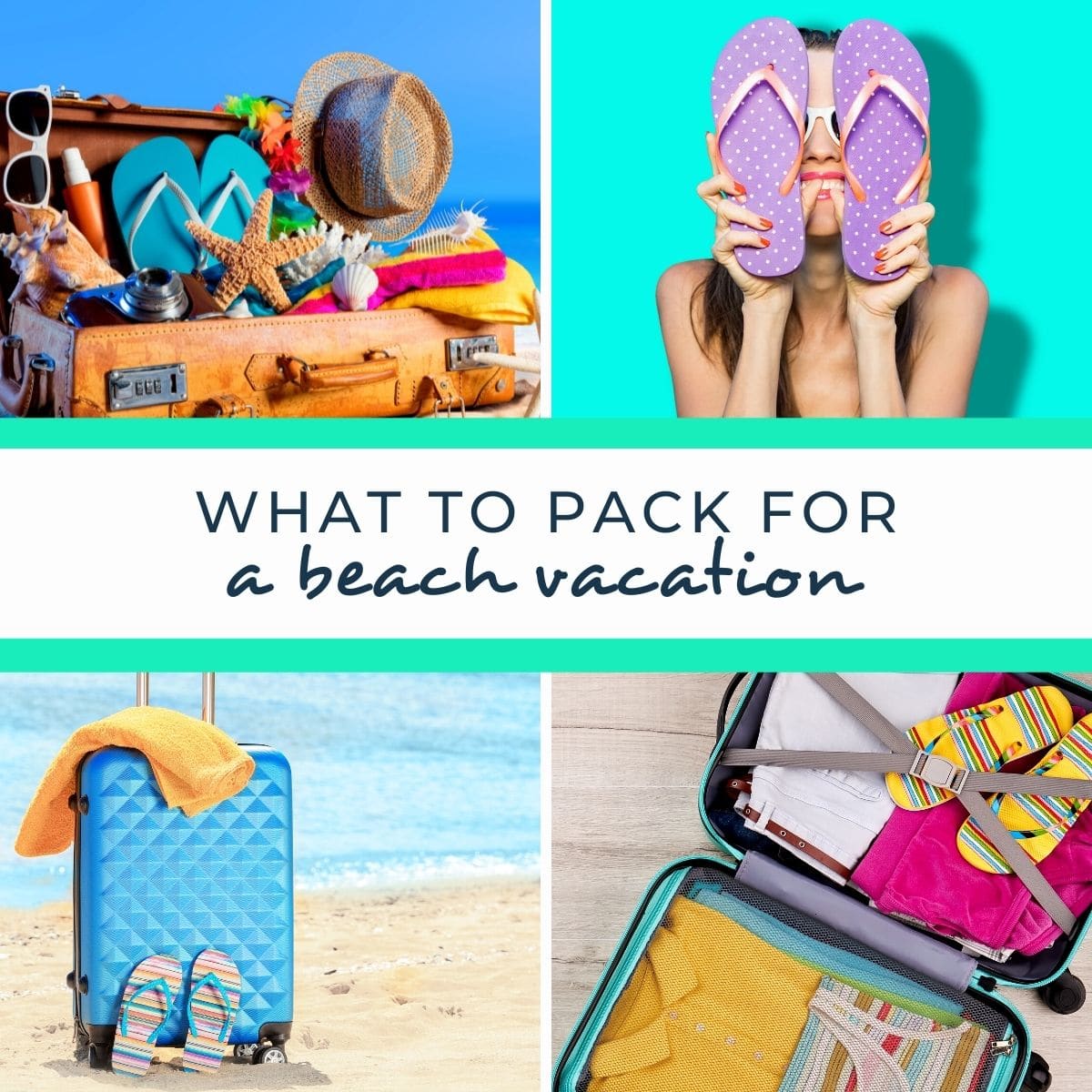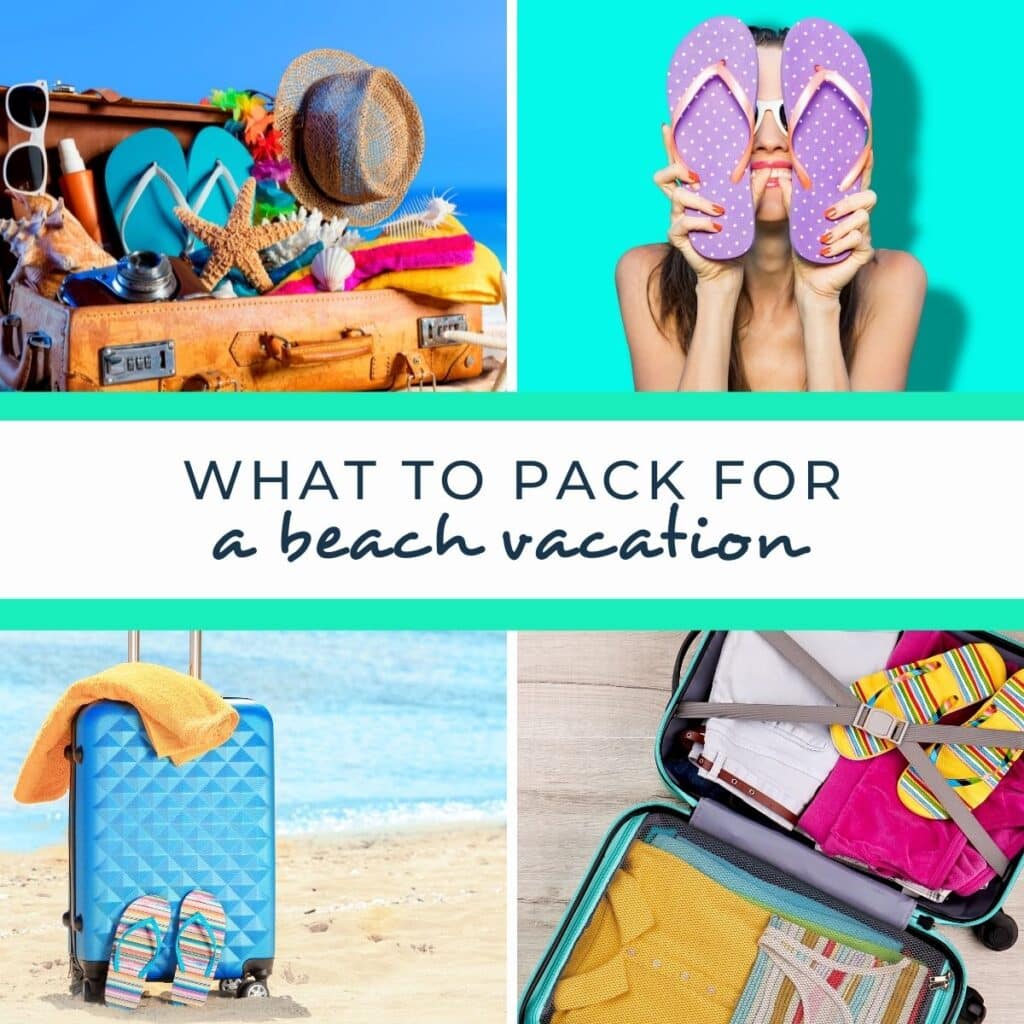 Whether you're planning a couples getaway or a family-friendly beach vacation, packing the right stuff can make the difference between a stress-free trip and a thousand mid-vacation trips to Wal-Mart. So let's talk about what to pack for the beach.
I've pulled together this list of beach essentials. From the little things like sunscreen to the big things like sun shades and entertainment, I've got you covered with the ultimate beach vacation packing list.
Beach Vacation Packing List
Here are all the things you need to pack for the ultimate beach vacation. From a Florida native!