We recently had the chance to take a bucket list family vacation to Iceland! And it was truly amazing. We had a chance to stay at the beautiful Black Beach Suites in Vik on Iceland's South Coast, and it was one of our favorite hotels in Iceland. Here's our full review of this hotel!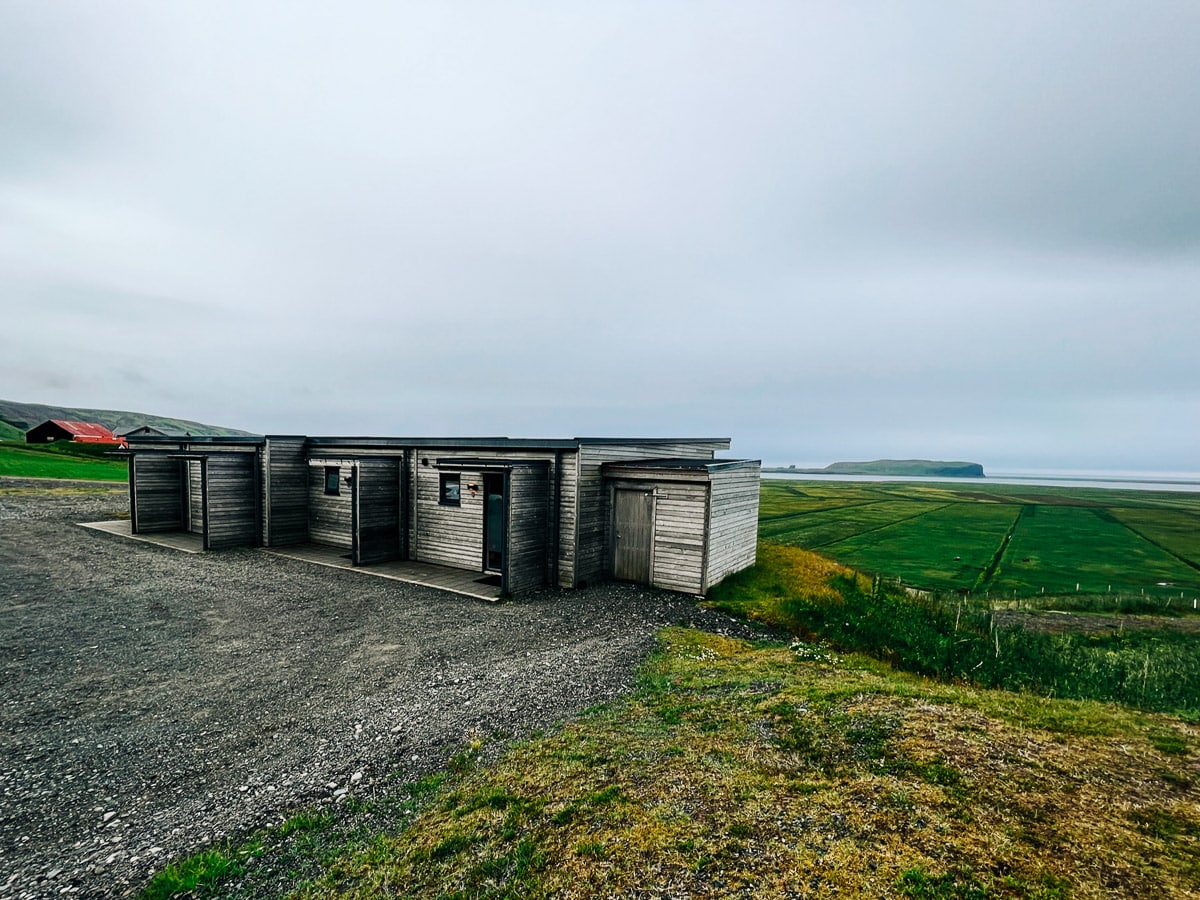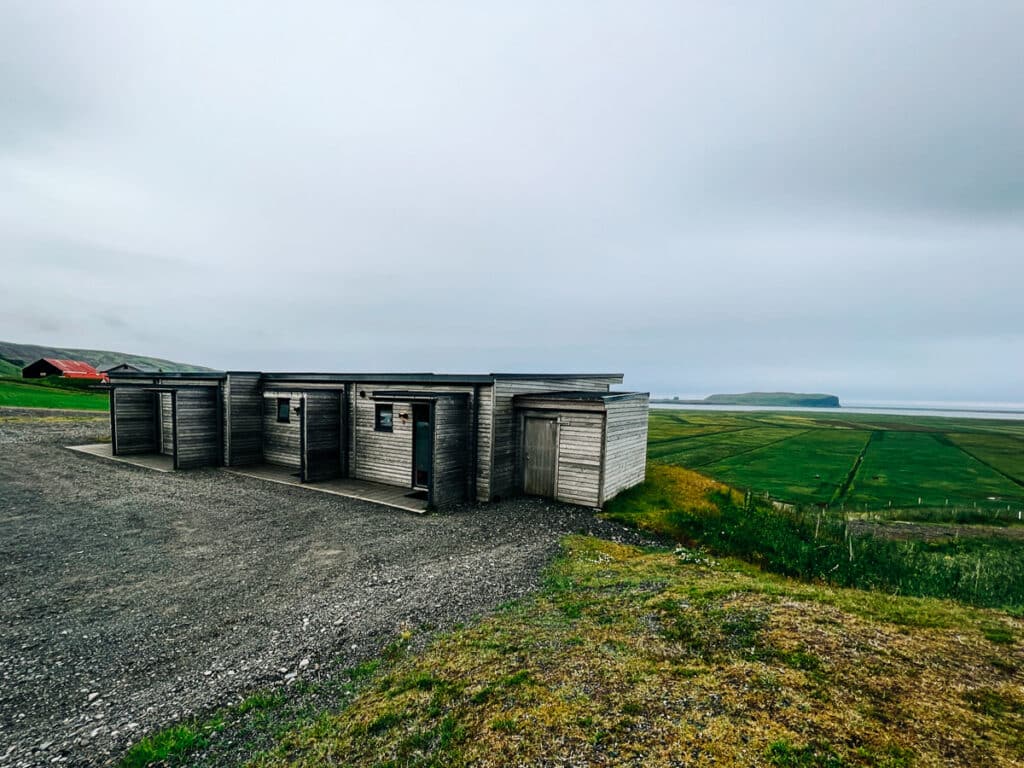 Location
Black Beach Suites is located in Vik, which is one of the only substantial towns you'll find along Iceland's South Coast. The hotel is about a ten minute drive from the actual town where you'll find a good selection of restaurants and a market for picking up essentials. So you won't be walking into town from this hotel, but it is still very accessible.
It is however located just a couple minutes down the road from the famous Reynisfjara Black Sand Beach, making it easy to check out this popular tourist attraction!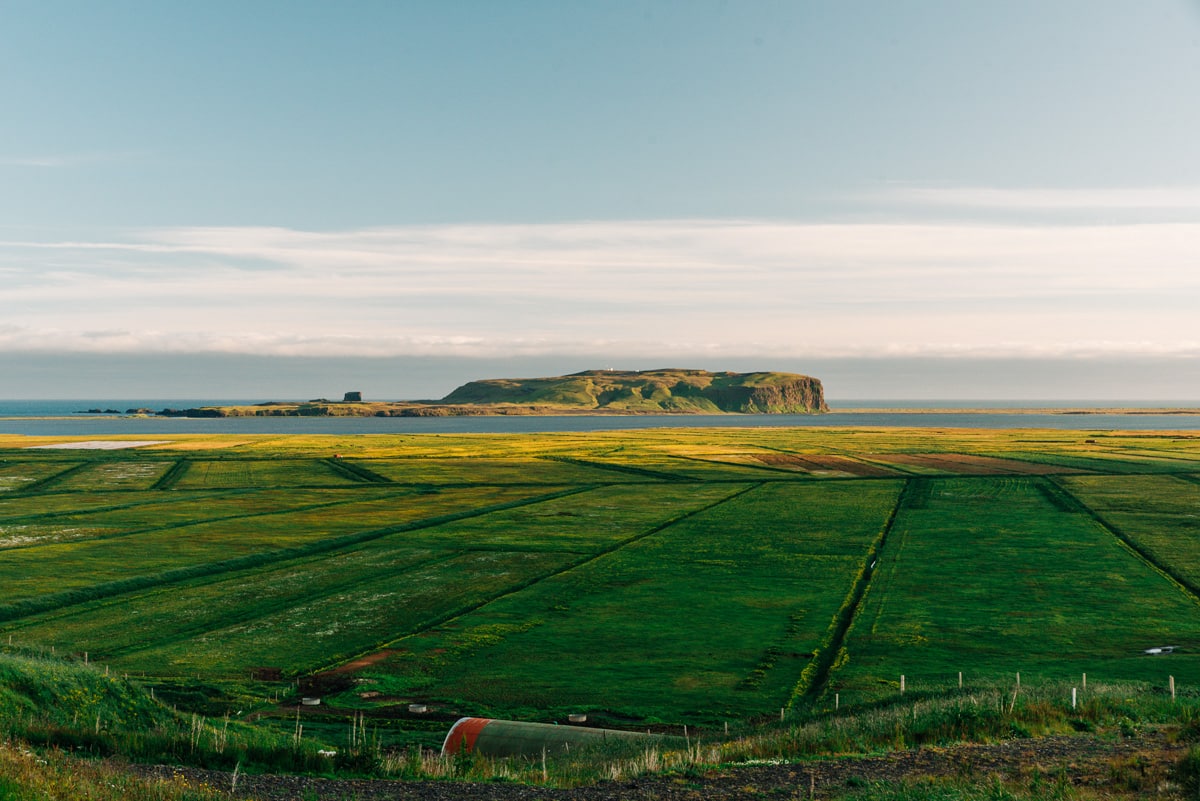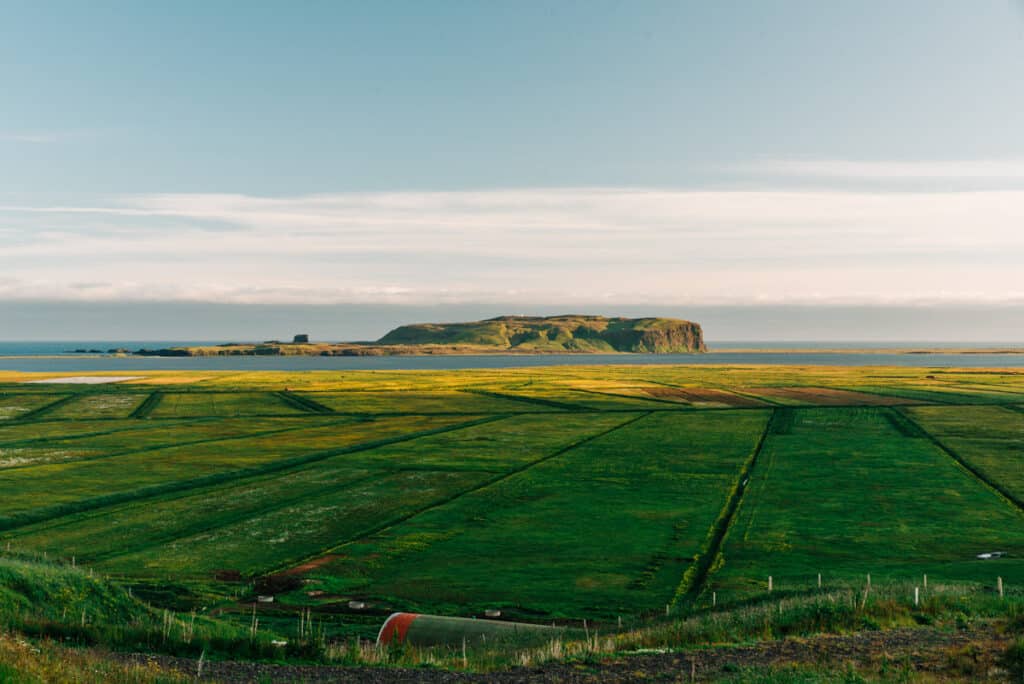 And the more secluded location is really one of the selling points of this little hotel – it feels very peaceful and relaxing to be perched up in the green fields overlooking the southern coast. The views are just breathtaking!
The Rooms
The rooms here are really more like small apartments. It's important to note that we booked in a "Studio Apartment with Sea View". There is a separate building with more traditional style studio units that sits back behind these, although it also looked very nice!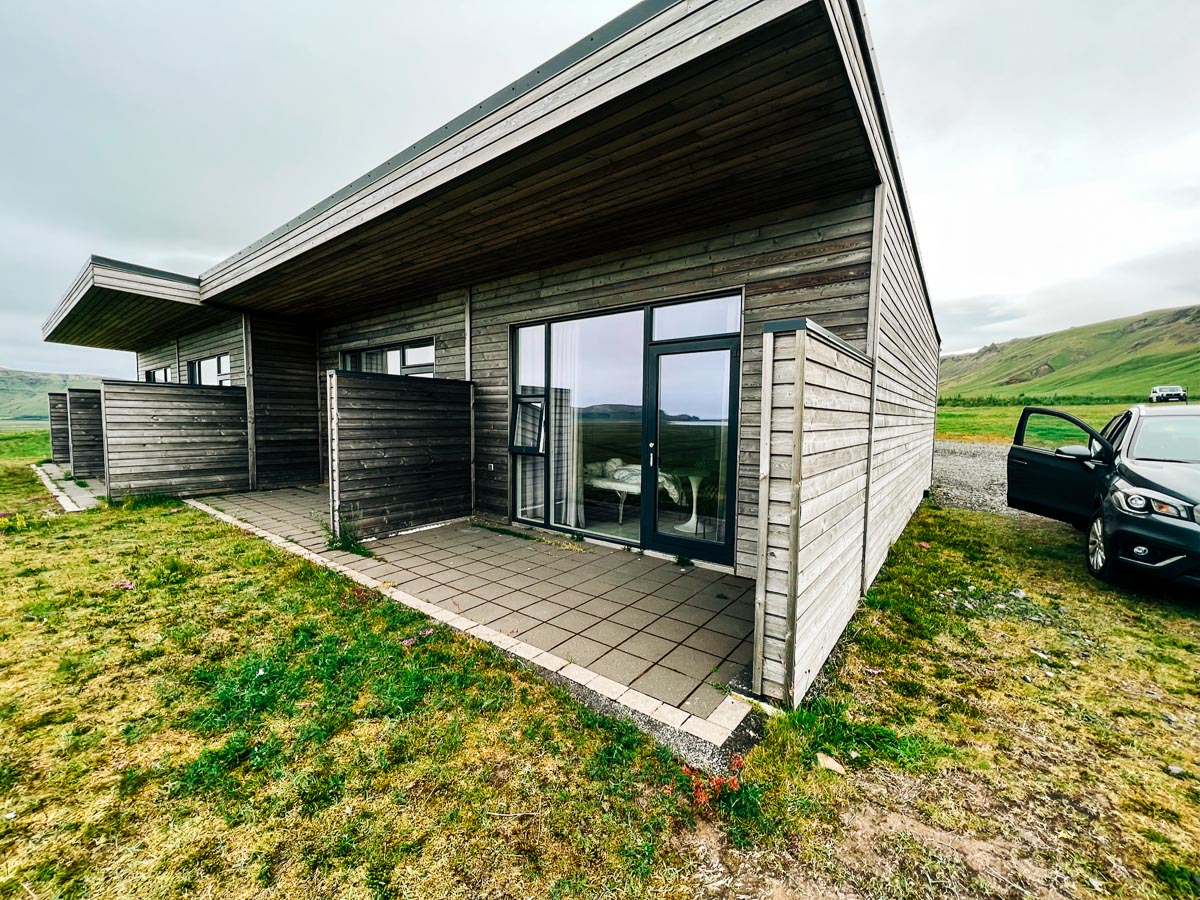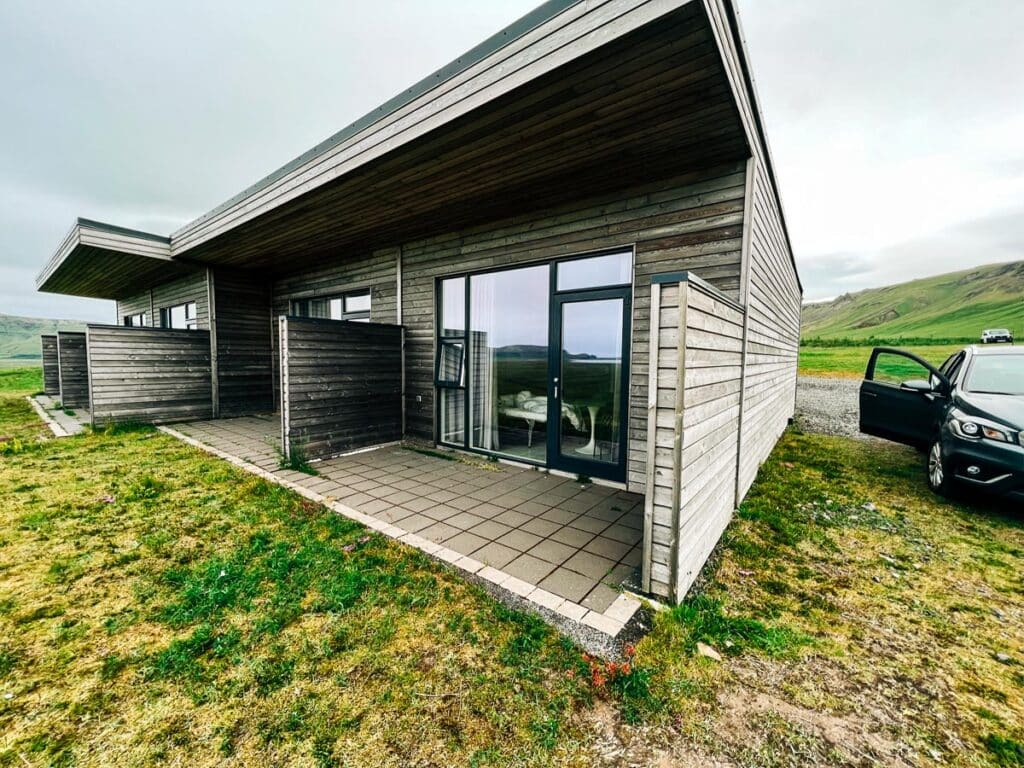 The apartments are organized in little standalone buildings of just a few units, and the back side directly faces the ocean and black sand beach, with unimpeded views!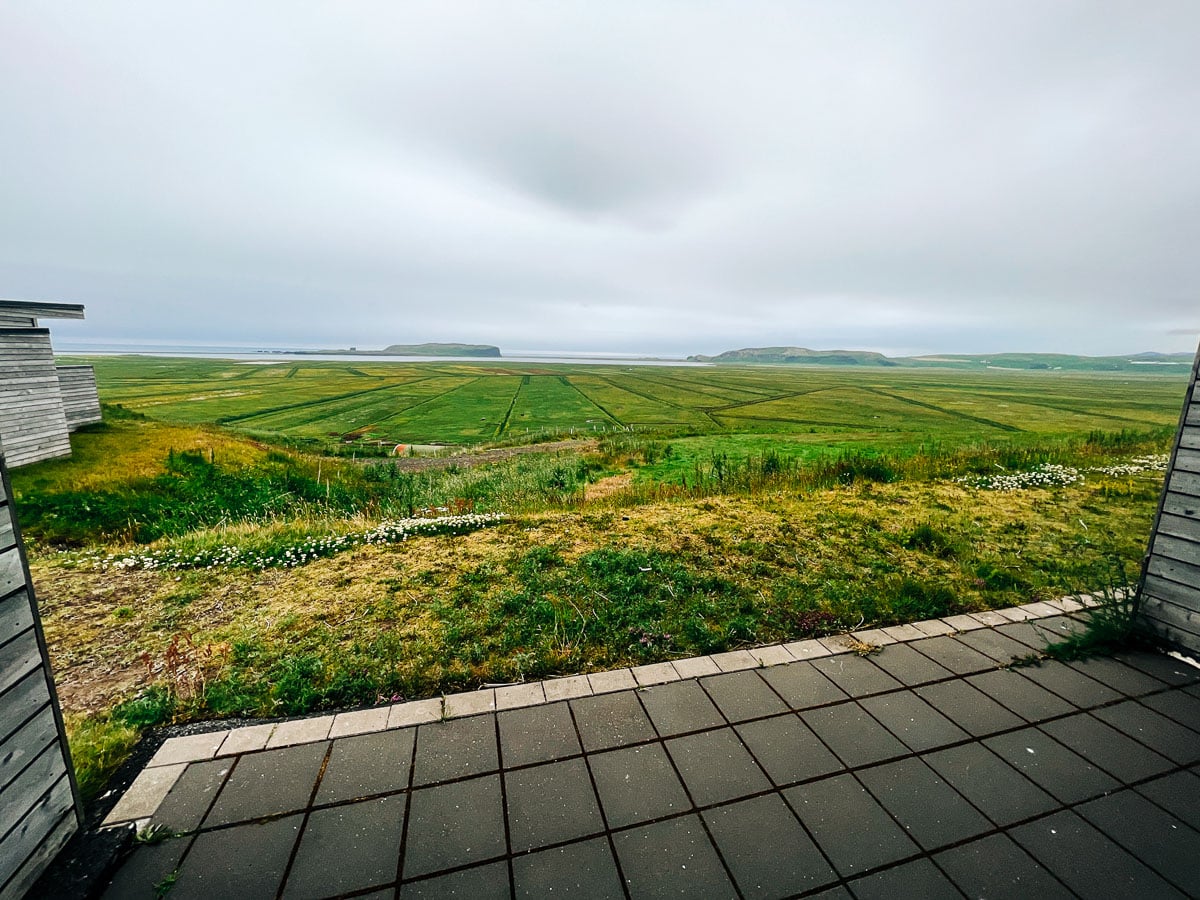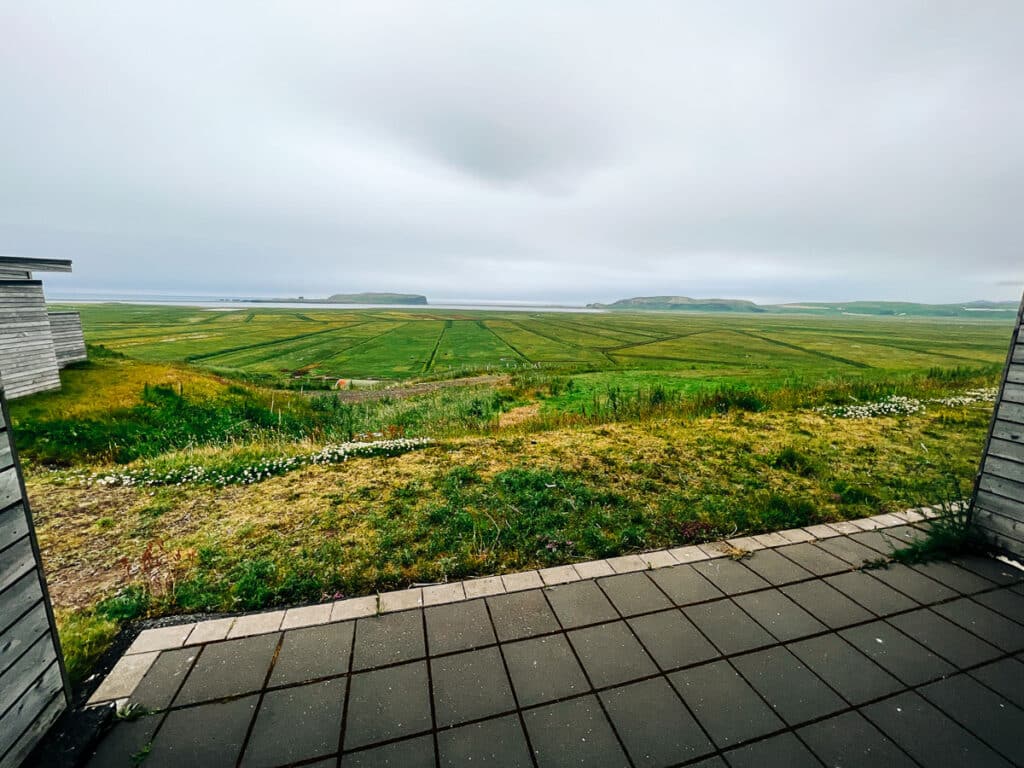 The room was set up with two single beds rather than one larger bed – and a full size sofa bed that we used for our seven year old. All the beds were very comfy!
There was also a small dining table, fridge, and kitchenette. And it was equipped with dishes and cookware, so you could easily cook a meal here.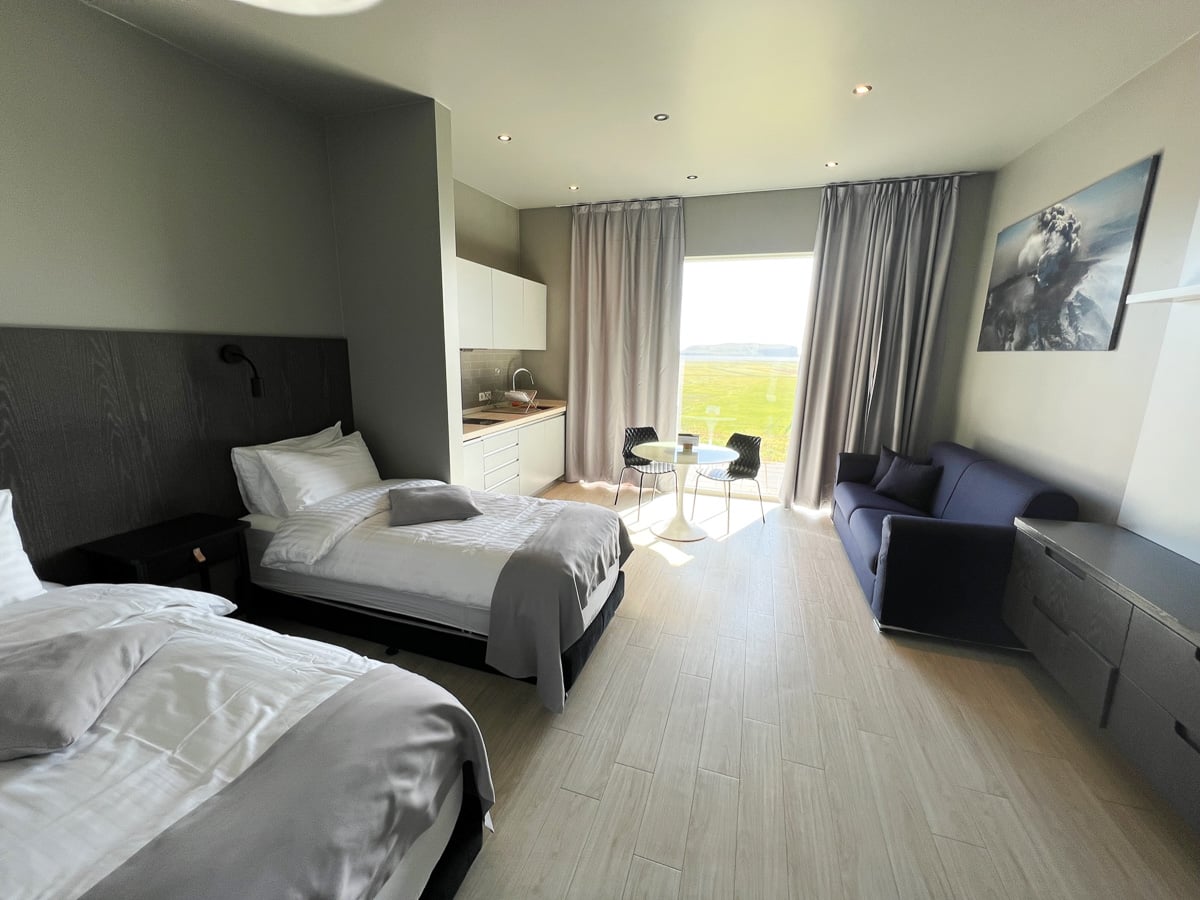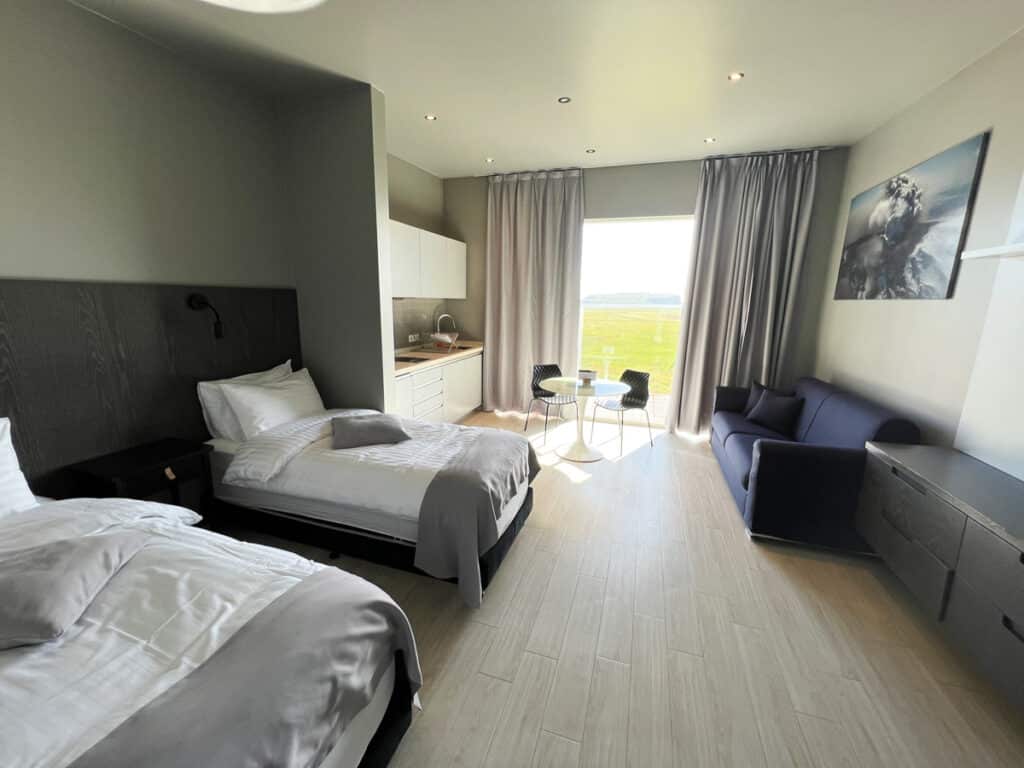 I think this hotel is especially well suited for longer stays, where having the ability to cook some meals and store food is a huge convenience. And there was a ton of storage space too! It would make a great base to stay in for several nights while exploring all the sights along the southern coast.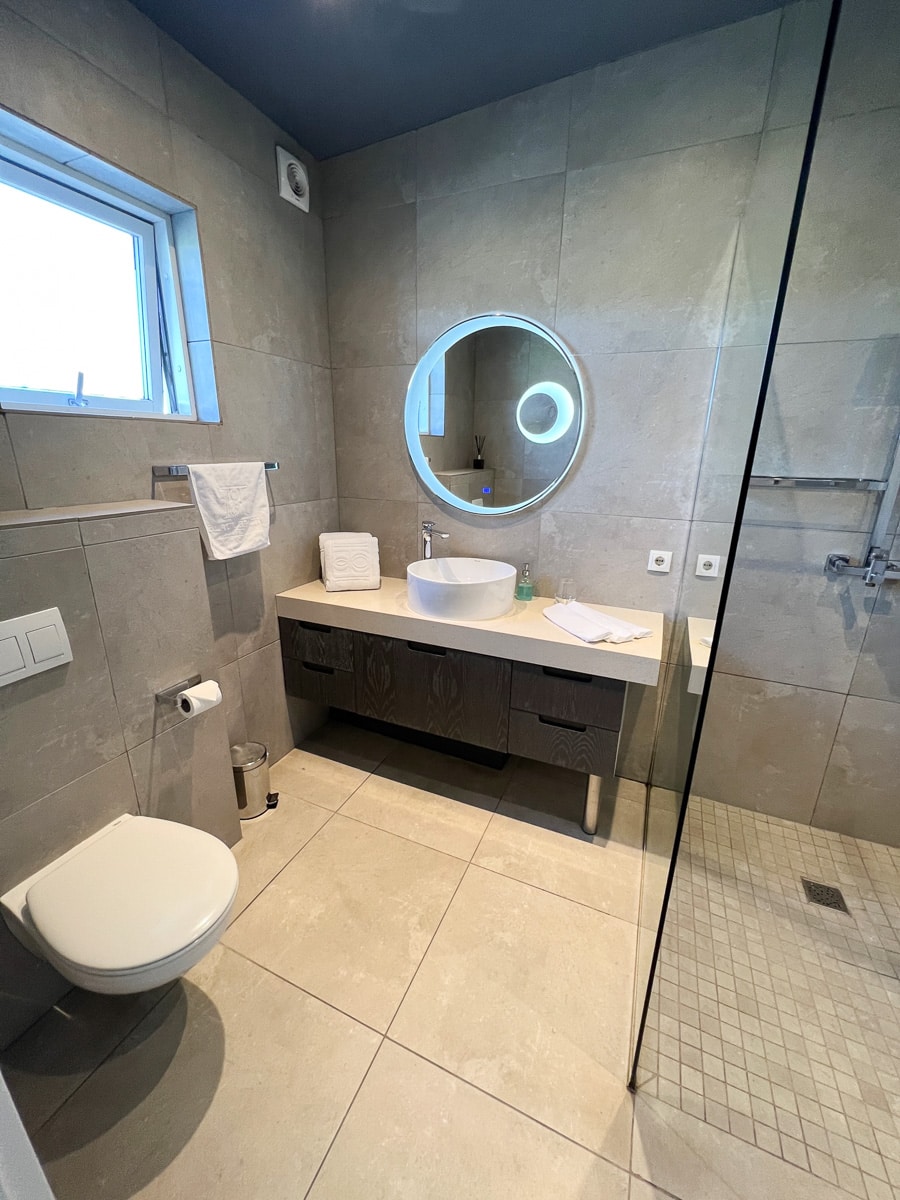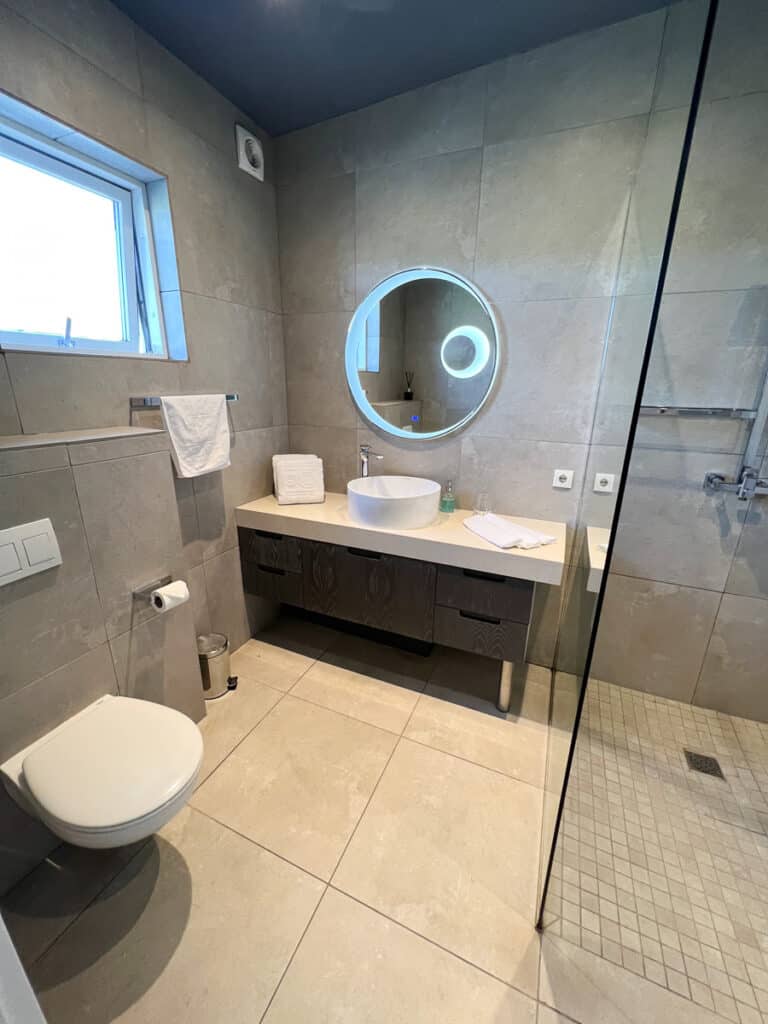 Everything was very clean and modern, and really very comfortable! The bathroom was also well equipped with a large shower, toiletries, and a hair dryer.
Amenities
There is no actual hotel building here – the apartment units stand on their own. So you won't find a lounge or restaurant or anything like that here.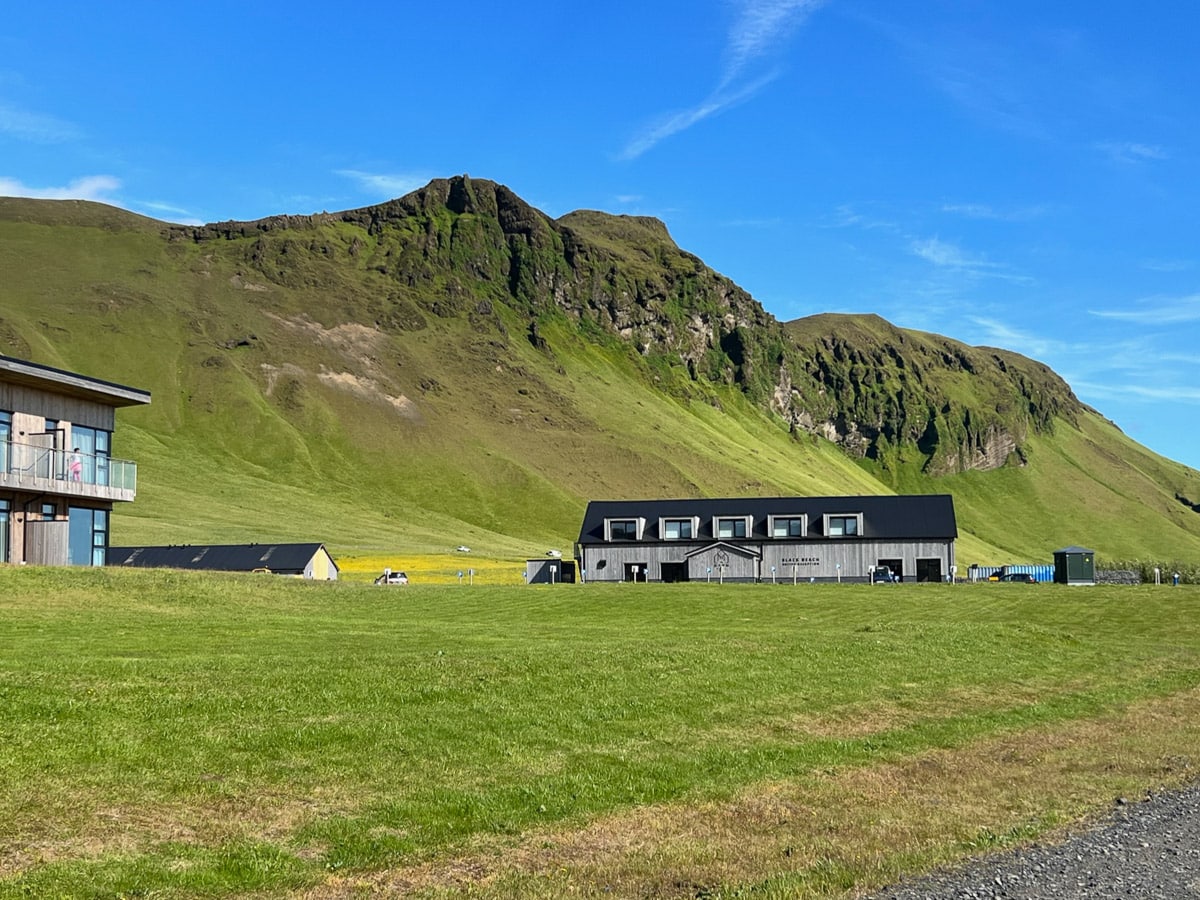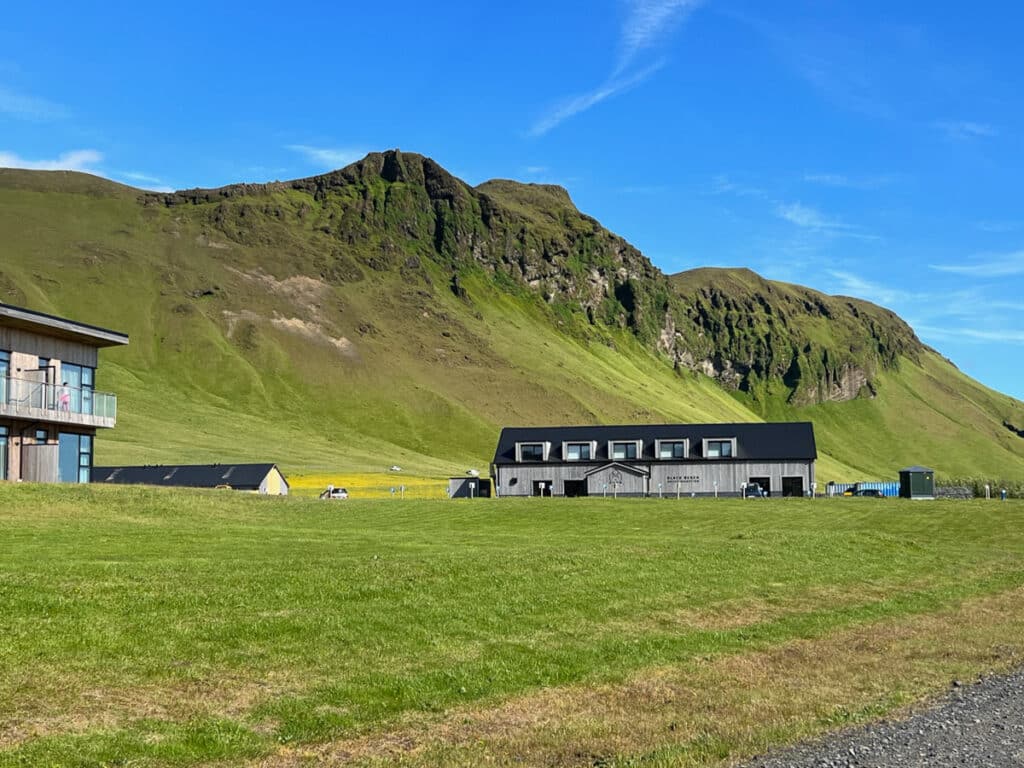 But the Black Beach Suites is adjacent to The Barn Hostel, which is actually a very fancy looking hostel. That's actually where you check in when you arrive.
And the hostel does have a bar area where they serve drinks and some snacks until midnight. We popped over there and got glasses of wine to take back to our room in the evening!
Would we stay here again?
Yes, definitely! We found Black Beach Suites to be a really comfortable and beautiful place to stay. We especially enjoyed the quiet location that felt secluded but still close enough to pop into Vik for dinner or supplies. I wish we had more time to spend there on our quick trip!
We also spent a second night in Vik at Hotel Kria, and found that to be a great choice as well if you want something closer to town. You can see all my Vik hotel recommendations here.
Check Availability & Rates
We book our rooms via Booking.com whenever possible and the reason is simple – they have much more flexible cancellation and refund policies than you'll find when booking direct at most places. In this case, I wasn't charged until just a few days before our trip and I could have cancelled with no penalty up until then. Very important with international travel – you never know what will happen.
You can check availability and rates for Black Beach Suites here.
More Iceland Trip Planning Resources
If you're planning the ultimate trip to Iceland, be sure to check out these other helpful articles: