Say Ahoj to the Czech Republic with this Czechia Travel Guide
We count ourselves lucky to have called Prague home for 15 months, spending all our free time discovering this beautiful capital!
Filled with visitors May to September, there's no doubt the secret of Prague is out…people love Prague, and we can see why.
Having lived in the city for more than a year, we were able to find some off-the-beaten path spots as well as enjoying the most popular hits! We also have a slew of travel tips to share for the Czech Republic to ensure you make the most out of your trip!
We hope our experience living in the city will help you have a wonderful vacation to Prague and beyond.
Czech Republic Travel Guide – Need to Know Facts
The Czech currency is the Czech Crown (Czech: Koruna; symbol CZK). At the time of writing, USD $1 equals around 23 CZK and €1 equals around 26 CZK.
Don't change your money on the street, as there are a number of relatively common scams related to this. ATMs in Prague are widespread, and we usually just take out currency when we arrive. Most places in the centre will also take card. Many businesses in the tourist centre will take Euros in a pinch.
In Prague, we recommend using Uber instead of taxis. Yes, Uber has a lot of problems, too. But generally speaking, taxis often try to rip you off if you don't speak fluent Czech. If you'd prefer to take a taxi, have your hotel call one for you, and don't hail it off the street.
The emergency services number in the Czech Republic is 112. While you can get through to the police separately, 112 is the centralized emergency number and will have an English speaker on hand to assist.
Prague is very safe in terms of physical safety/low levels of violence. The worst you're likely to experience is pickpocketing, so do take care of your belongings to avoid pickpockets.
Czech Electrical Outlets
What kind of plug is used in the Czech Republic?
The electrical outlet / power socket you'll find in the Czech Republic is Plug C and E. This is the same as you'll find through most of continental Europe. If you're coming from North America or the UK, you will need an electrical adaptor for the Czech Republic.
Do you need an electrical convertor for the Czech Republic
Electrical outlets in the Czech Republic typically supply electricity at between 220 and 240 volts / 50 Hz. The standard Czech power voltage is 230 volts. This is different from North America (120 volt/60 Hz). This means, in addition to needing an electrical adaptor for the Czech Republic, you'll also need an electrical convertor for many cheaper devices. Typically, cheaper devices like hair dryers don't have built in current convertors, whereas more expensive devices like computers do. Check your device before plugging it in without a convertor, or you risk frying it (Katie has personal experience with this).
Czech Republic Highlights
The Czech Republic is known the world over for its beer. Drinking a pivo z tanku – fresh beer straight from the tank – and taking the Pilsner Urquell brewery tour in the town of Pilsen, 40 minutes from Prague, are both great ways to get acquainted with Czech beer culture!
If there was a beauty pageant for cities, Prague would surely be in the top 10! While you're enjoying the top things to do in Prague, be sure to spend some time seeking out the best views in Prague.
There are plenty of great day trips and overnight trips you can take from Prague. Český Krumlov is another gorgeous part of the Czech Republic, and is a popular overnight trip from Prague. Brno is the Czech Republic's second city, and has an edgy coolness to it which makes you wonder why more people don't go there!
Get Our Free Prague E-Book Here
Posts About the Czech Republic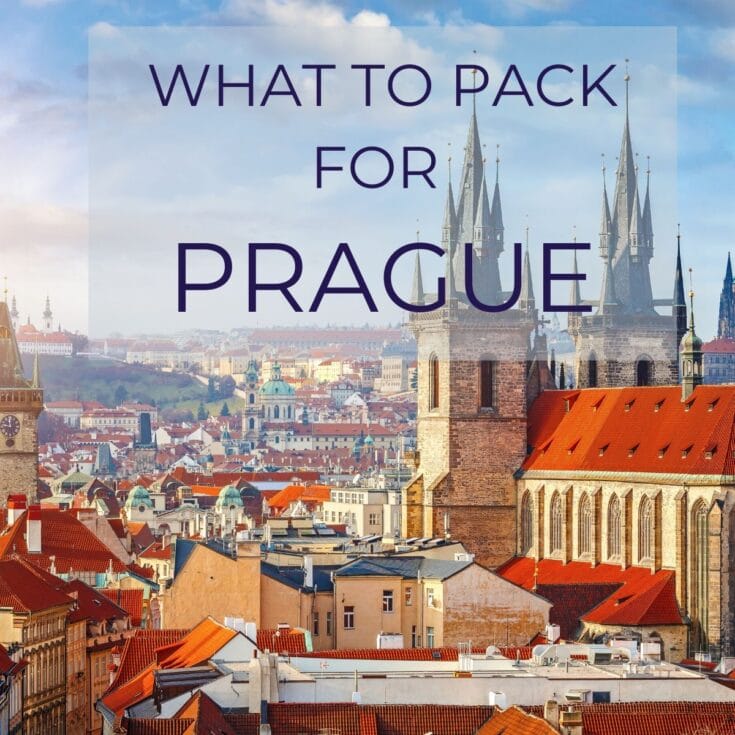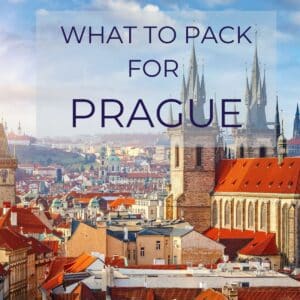 Wondering what to pack for your Prague vacation? Well here's our Prague packing list, from a couple that spent over 15 months living there! We'll
Read More »