If you're planning a bucket list trip to Iceland, make sure you have a horseback riding tour on your agenda! Icelandic horses are some of the most beautiful and unique horses in the world. And I can't think of anything more magical than riding one on a black sand beach. Here's our review of the Family Horseback Riding Tour with Vik Horse Adventures.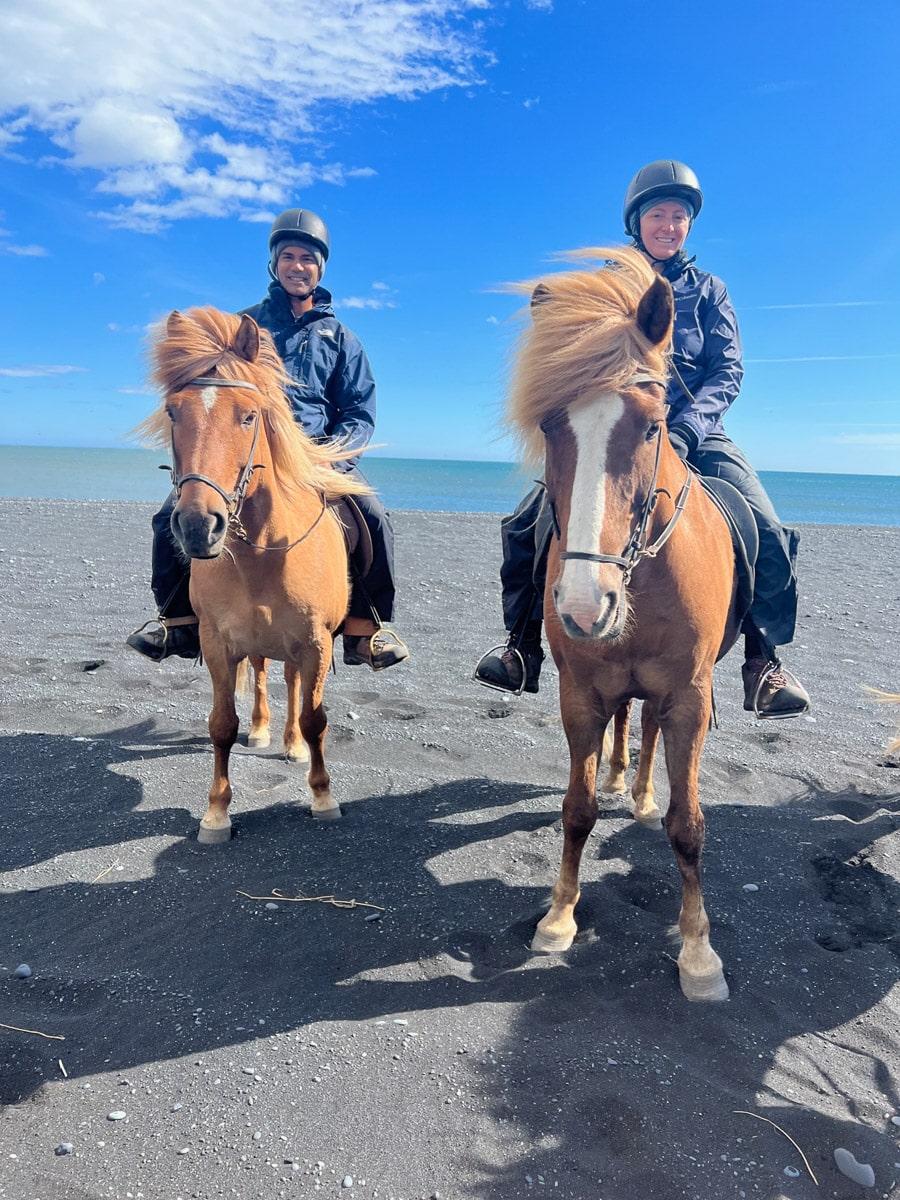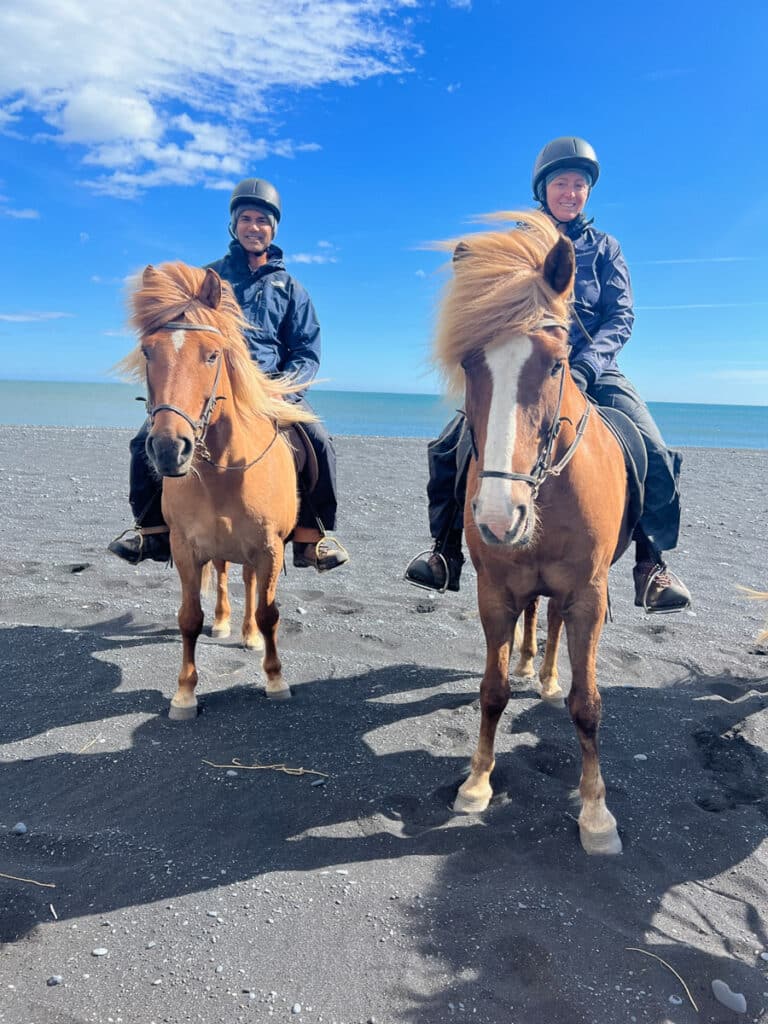 Icelandic Horses
Did you know that the Icelandic Horse is actually its own unique breed? The breed is descended from horses brought over by Norse settlers between 860 and 935 AD. Horses were incredibly important to the Norse people – being featured in mythology and viewed as some of their most prized possessions.
Today the country still works to protect the breed's bloodlines, to the extent that the law forbids importing foreign horses into the country at all. Horses that are exported from Iceland are not permitted to return!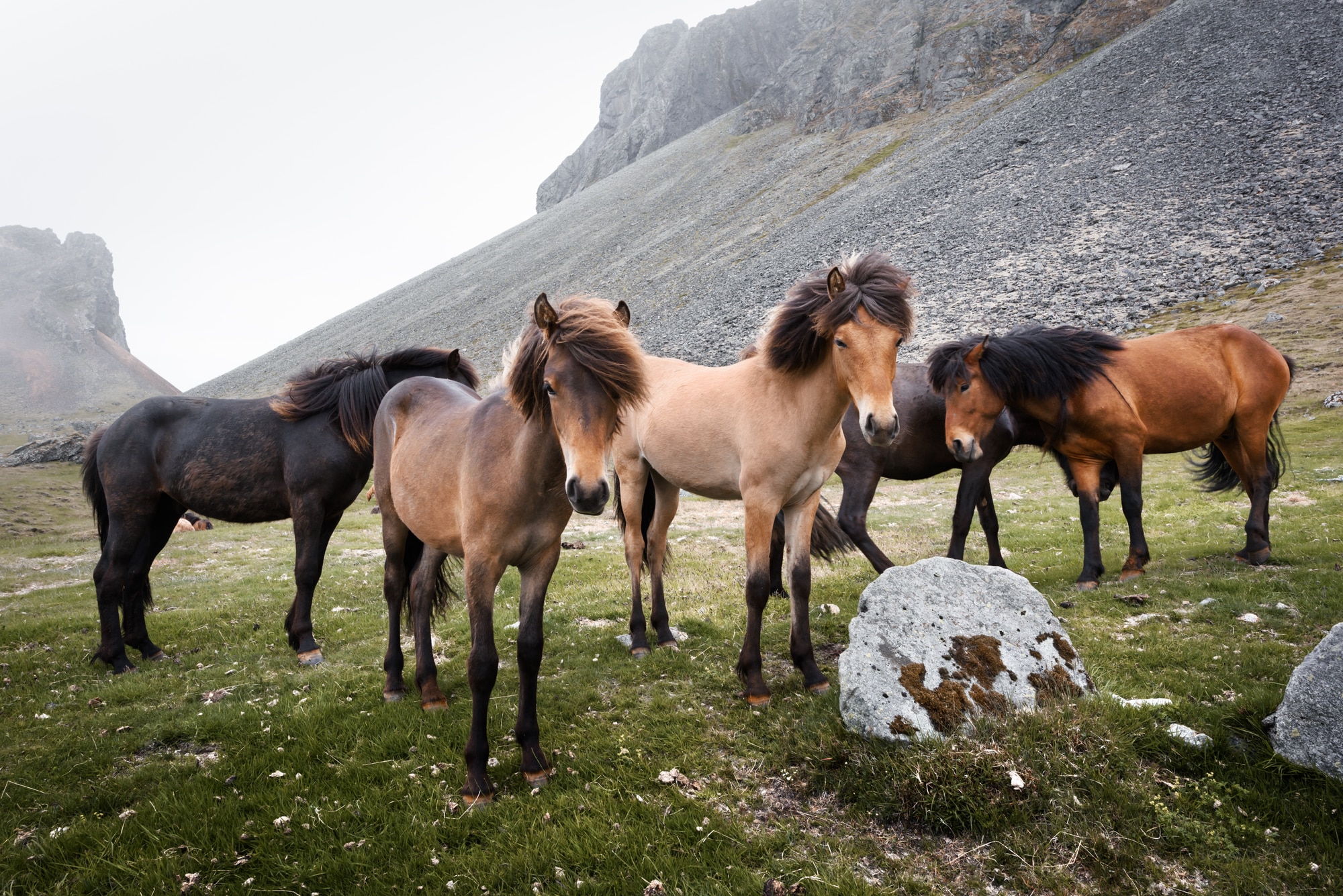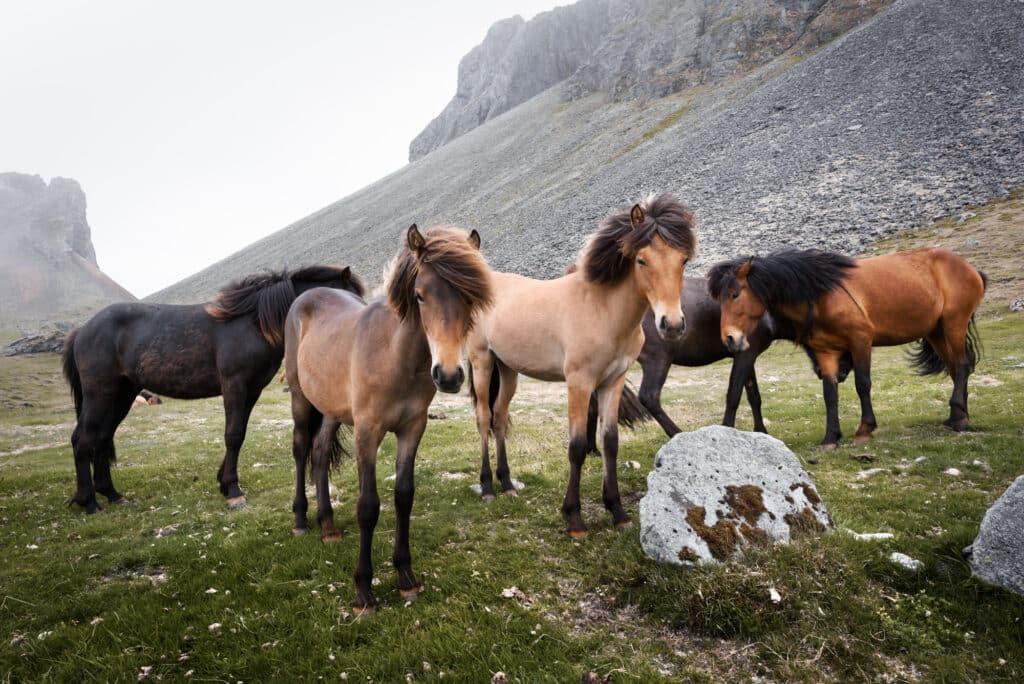 Our Tour with Vik Horse Adventures
As soon as we started planning our trip to Iceland, I knew I would have to squeeze in a horseback ride somewhere along our travels. I grew up riding horses, and while I'm many years out of regular practice, I still can't pass up an opportunity for a ride!
We booked our horseback riding tour with Vik Horse Adventures in the small town of Vik on Iceland's South Coast. They offer two different tours. The first is a one hour ride on the black sand beaches of Vik, and the second is a shorter "family ride" of 30 minutes.
There is a minimum age of 10 for the longer ride, but just 6 for the family ride. The family ride is meant to go at a slower pace, and promises only walking. My son is only 7 – so it was the family ride for us!
We arrived at the barn, which is easily found just off the main road in Vik, about 15 minutes before our scheduled ride time. This is important so they can get you all checked in and set up with a properly fitting helmet.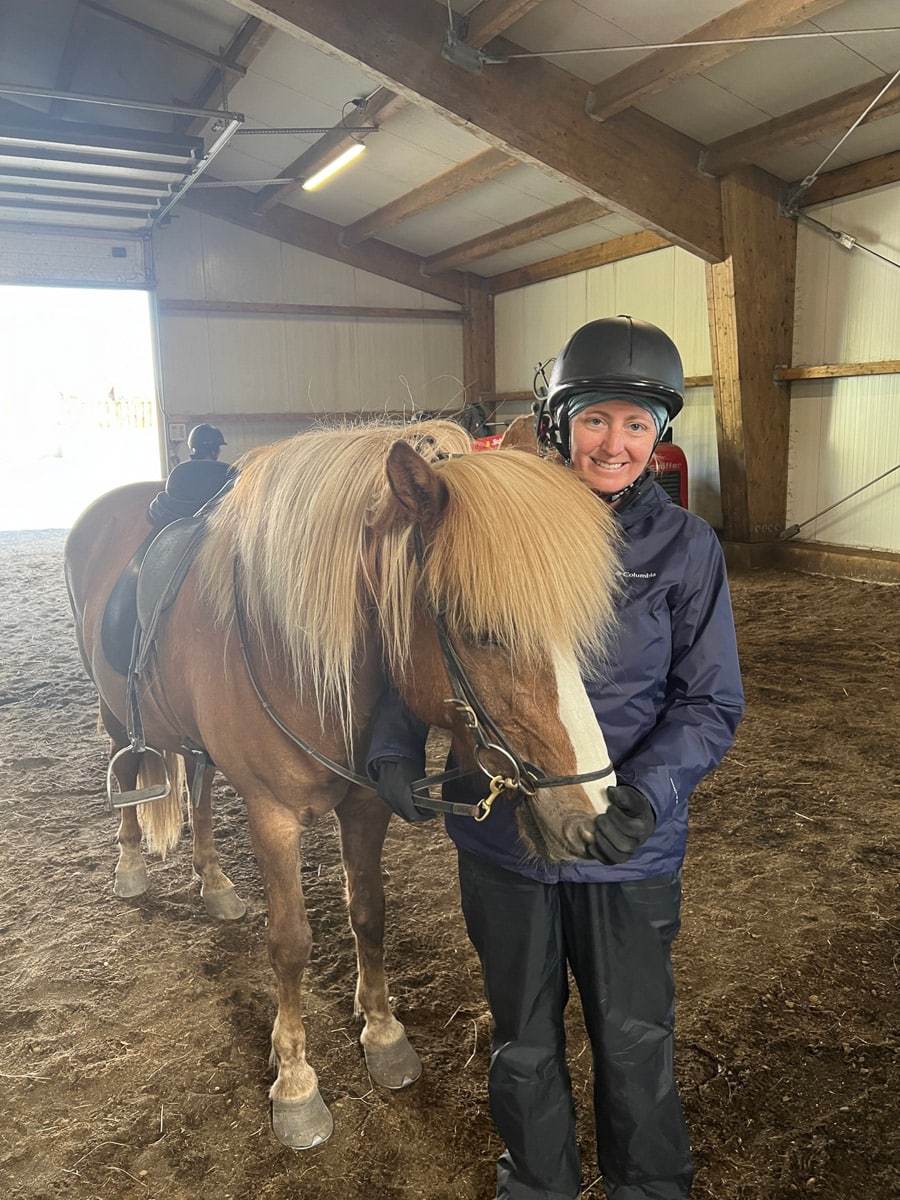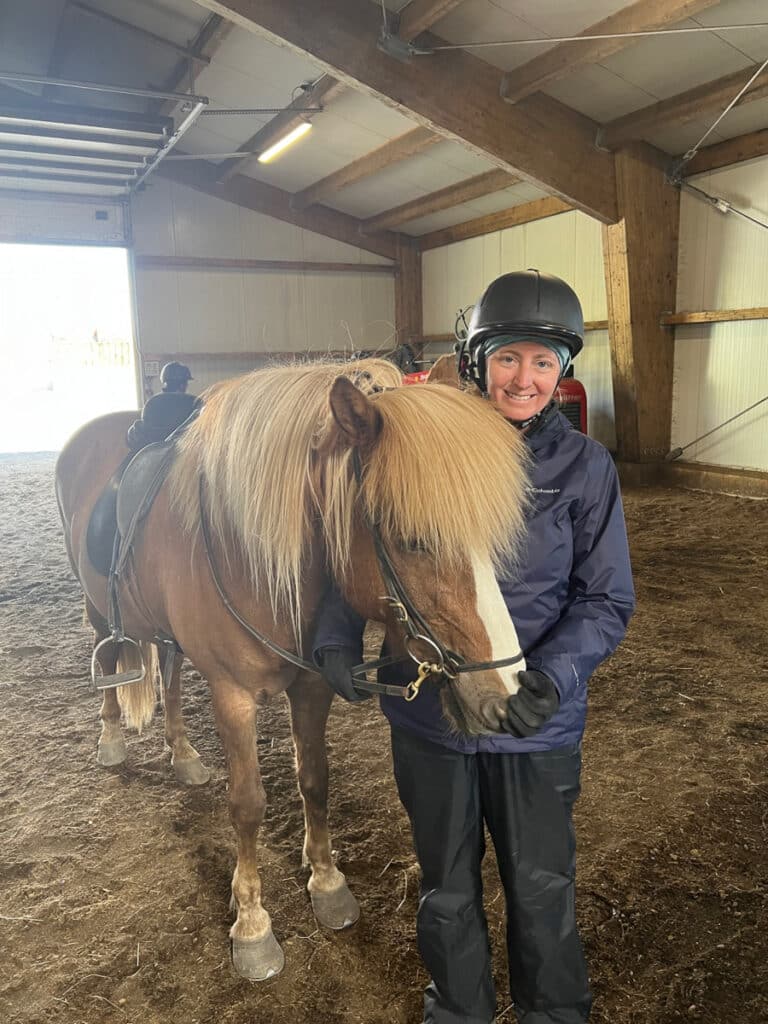 Then they got us all matched up with a horse. My boy was named Tindur, which means mountaintop. And my son's horse was named Rosie. How cute is that?
Then we set off on our ride (okay, slow walk) to the nearby black sand beach. There was one guide on horseback leading the group, and they had one assistant walk alongside each of the children. Like a pony ride. So very safe!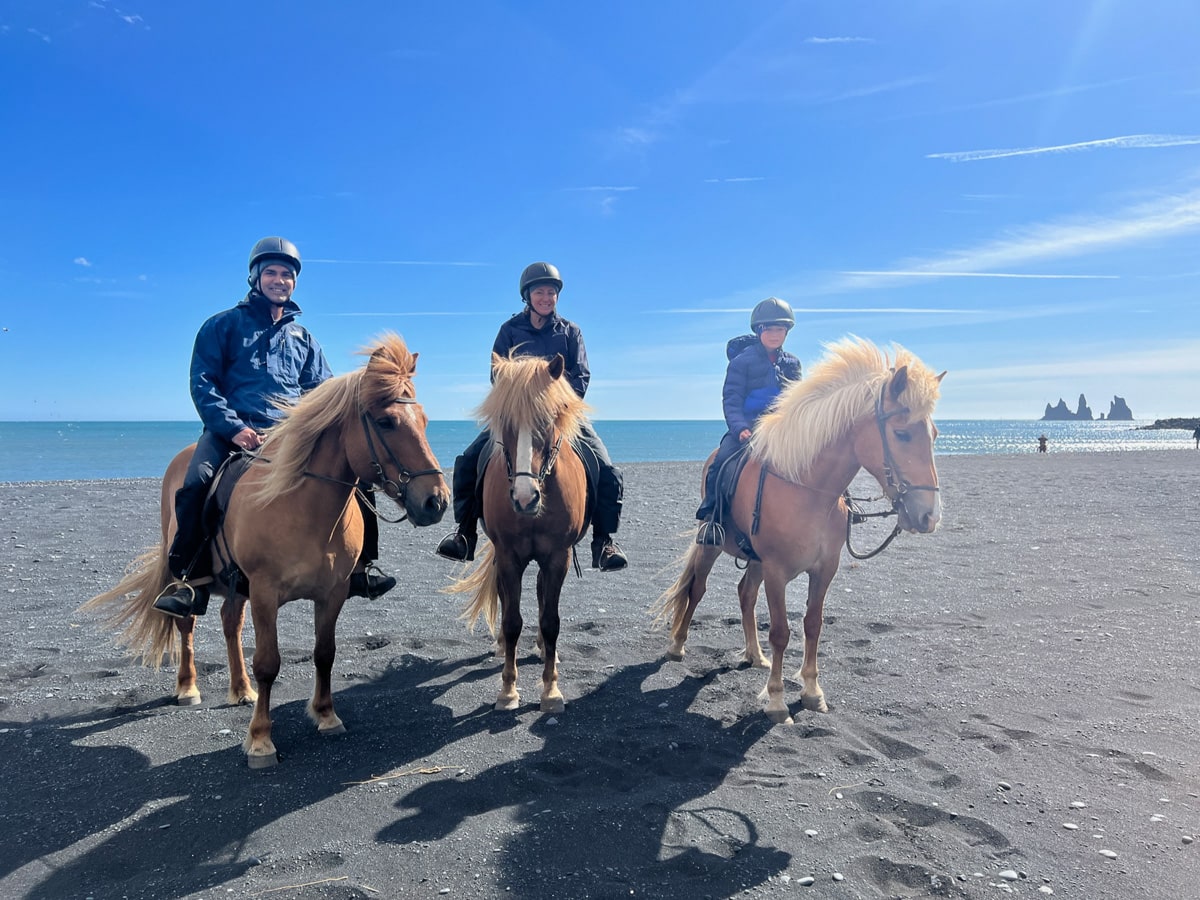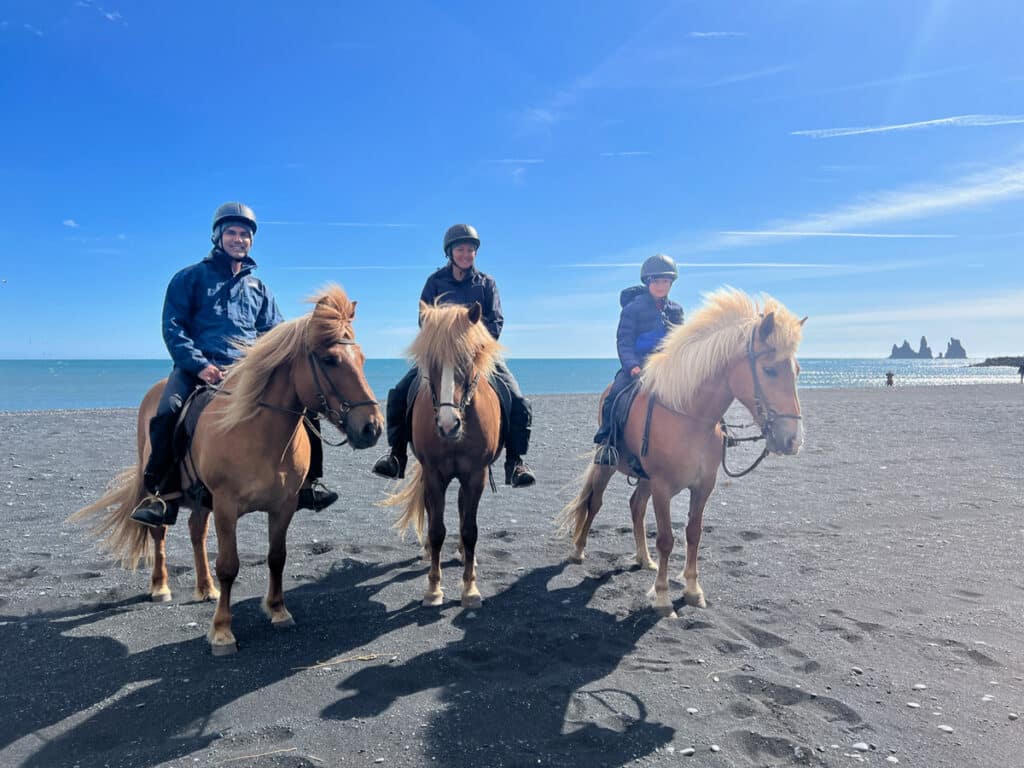 We stopped for some photos on the beach. One of the tour guides was nice enough to take pictures for each family with our cell phones.
And then we took a little stroll along the beach and then back towards the barn. It was definitely a very short ride, and I wished we had some more time to spend on the horses. But it was still fun and was probably more than enough for my family who isn't nearly as into horses as I am. ;)
Plus most Iceland itineraries will have you spending at least one night in Vik, making this an easy addition to your schedule.
Would we do this tour again?
Yes, I would do it again. It was a really fun and quick way to interact with some Icelandic horses up close. The horses were well cared for and the short ride on the black sand beach was very peaceful. But I would prefer to do a longer and faster paced ride next time. Perhaps when my son is older!
More Iceland Trip Planning Resources
If you're planning the ultimate trip to Iceland, be sure to check out these other helpful articles: