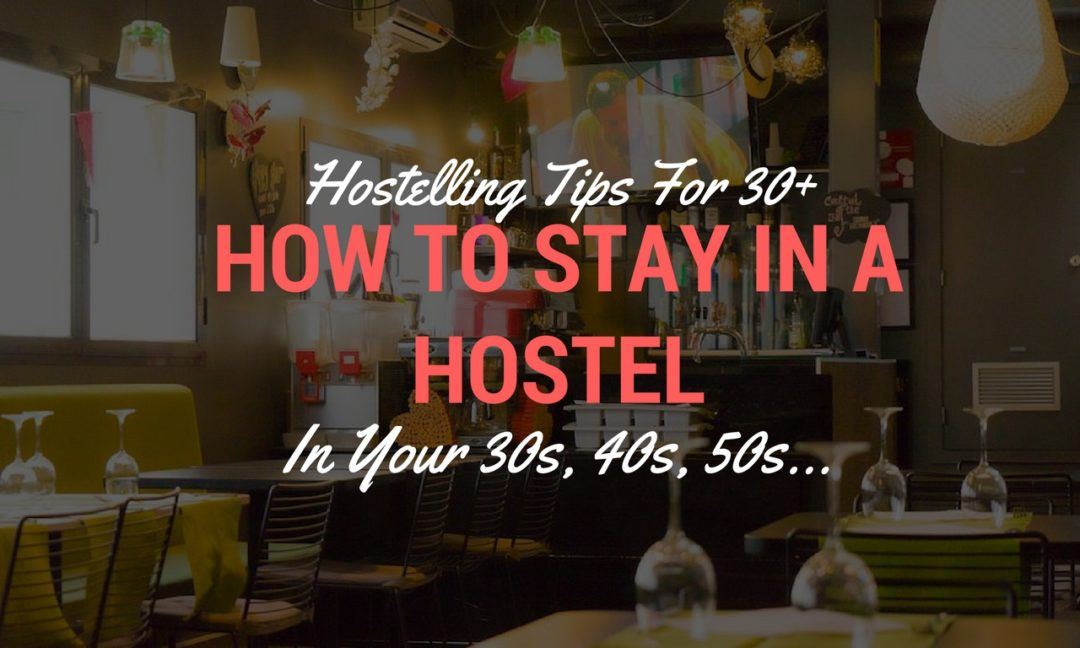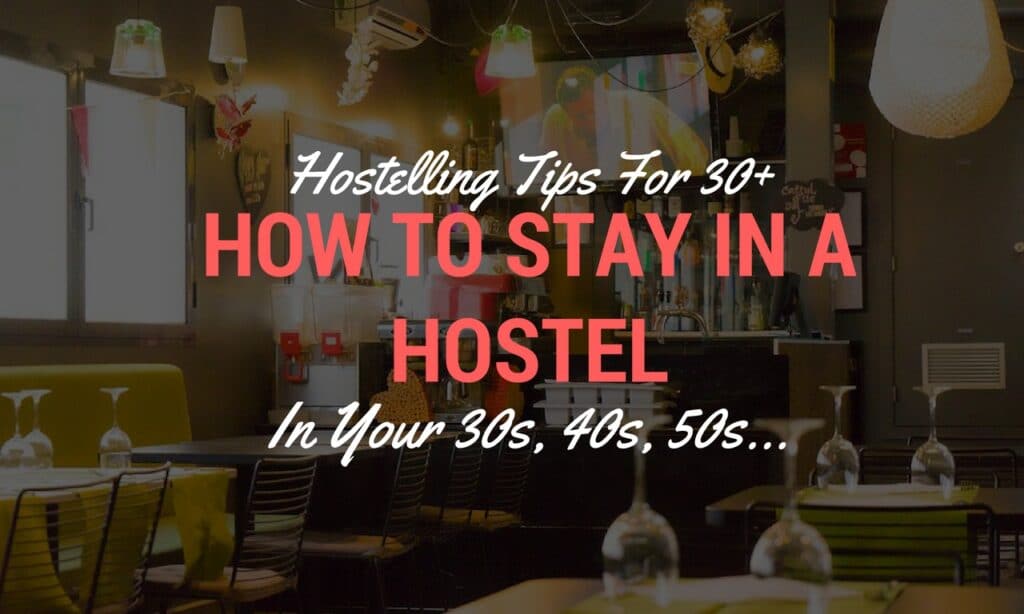 Disclosure: This article contains affiliate links. That means we earn a commission when you use the links on this site to buy something on Amazon, book a hotel, etc.. You don't pay anything extra, and it helps us cover our costs. If you'd like to learn more about how this works, you can read more under our Disclaimer page. For more info and limitations, please read our Disclaimer.
***
Introduction
When I graduated high school back in 1999, I found myself facing down a life choice that — as it turns out — would mirror many of the choices I've made since.
I'd been accepted into a competitive communications program at a great university, had enrolled in classes, and the first day of school was upon me. Unfortunately, my heart just wasn't in it. I skipped the first day of class, and then the second, unable to muster the motivation to start a 4-year degree when I knew my heart wasn't in it.
On Day 3, I called my friend Gina. We had been talking a lot about going travelling together, and after beginning my university career with a record of 100% truancy, I knew I was on a one-way street called Travel.
After that phone call, Gina and I drove out to my university (because there was no online student management back then!), I became a dropout, and we went to the bookstore, finding some comfy chairs and browsing Lonely Planet books — known back then as the bible of budget travel — before settling on SE Asia on a Shoestring.
After scrimping and saving for months, and with tax returns in the cards, Gina and I flew to Bangkok in April 2000 for a 3-month backpacking trip around Thailand, Vietnam, Malaysia, and Singapore. We were both 19 at the time, and woke up on our first few days in Bangkok in total dismay that we were allowed to travel to Thailand by ourselves, and we were 100% responsible for figuring things out.
Eventually, we settled into a rhythm, realized we were capable adults, and had a lot of fun. We came to love "big" Beer Changs, and Coca-Colas served in plastic bags, spent entire weeks barely leaving our hammocks, and loaded up on custom-made clothes in Vietnam's famed Hoi An. It was awesome.
The entire time, we stayed in the cheapest of cheap hostels, dorm rooms, and guest houses, rarely paying more than $5 per night each for accommodation.
And while that was my first big backpacking trip, there've been many, many trips since…and many, many more hostels.
Even to this day, as a married couple in our 30s and (almost) 40s, Geoff and I sometimes still stay in hostels: there are so many options for accommodations these days, especially with companies like Airbnb and Couchsurfing, but hostels keep drawing us back: a cheap room, a kitchen, helpful staff, and a chance to meet other travellers…hotels and apartments just can't compare to the hostel experience, which is totally unique.
As we've gotten older, however, we've also gotten way, way pickier about the types of hostels we'll stay in. And as we've gotten more experienced at travelling, we've also honed our hostelling expertise and have specific tips and tricks we use to make our hostel stays as comfortable and luxurious-feeling as possible.
At the request of several readers, I've put together this guide: How to Stay in A Hostel in Your 30s, 40s, 50s…you get the idea. Hopefully it's helpful, and – as always – leave a comment if you have more questions!
6 Tips For Choosing A Hostel in Your 30s, 40s, 50s and Beyond
---
Luxury & Design Hostels Are Your Friends!
Many people seem to have a relatively negative image of hostels, doubly so for people who've never stayed in one before. If you imagine 20-person dorm rooms, bare-bones beds, and facilities that seem more like a summer camp for teenagers than a hotel, it's time to change your definition of what a hostel is.
Yes, there are absolutely bare-bones hostels out there, but I'd say those are the exception these days, not the norm. In our experience, bare-bones hostels are found in places where there aren't that many tourists, and therefore isn't a lot of competition. When we were in Klaipeda, Lithuania, Chisinau, Moldova, and even when we were travelling around the Isle of Skye and Outer Hebrides Islands in Scotland, we stayed in bare-bones hostels simply because there weren't any other affordable options.
Typically, however, we opt for nicer (and sometimes much, much nicer) hostel accommodations, and look for design and luxury hostels especially.
A design hostel or luxury hostel is more like a boutique hotel than a typical hostel, but it offers the amenities and options of a hostel: dorm rooms and private rooms (your choice), common areas for socializing, an on-site bar or restaurant (sometimes), a kitchen for self-catering…that kind of thing.
In Porto, Portugal, we stayed in dorms at Tattva Design Hostel. Even though we try not to stay in dorms anymore, the dorms at Tattva were really well thought out, and had privacy curtains around each bed, super comfy beds, charging stations and reading lights for each bunk, and huge lockers underneath.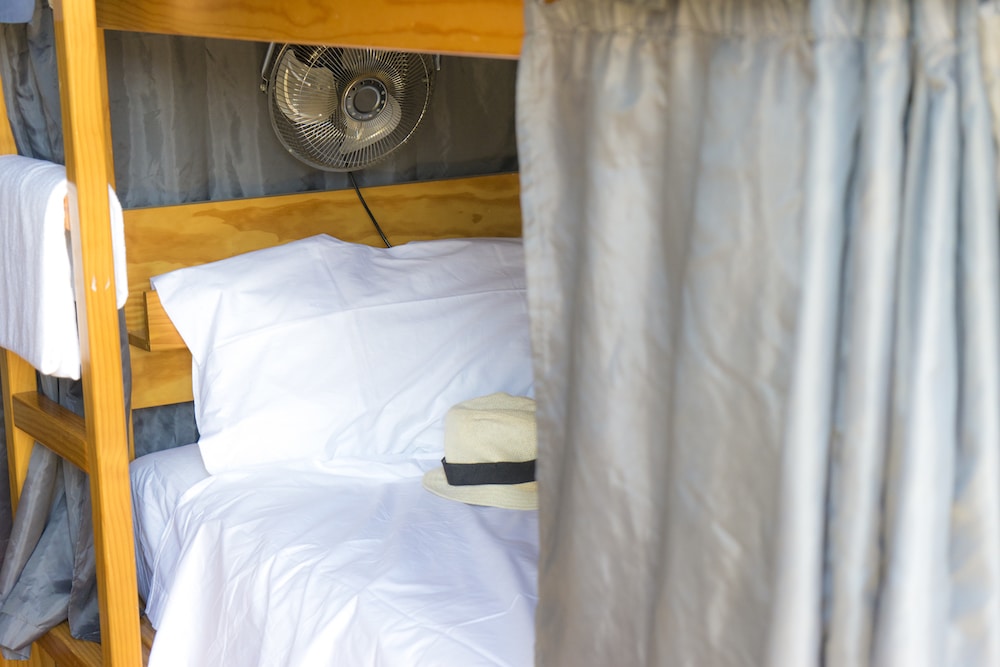 From Porto, we headed north to the (lovely) city of Braga, Portugal, and stayed at (the awesome) Collector's Hostel, which was more like a B&B than a hostel.
Take a look at the picture below…who knew hostels could look like this, right?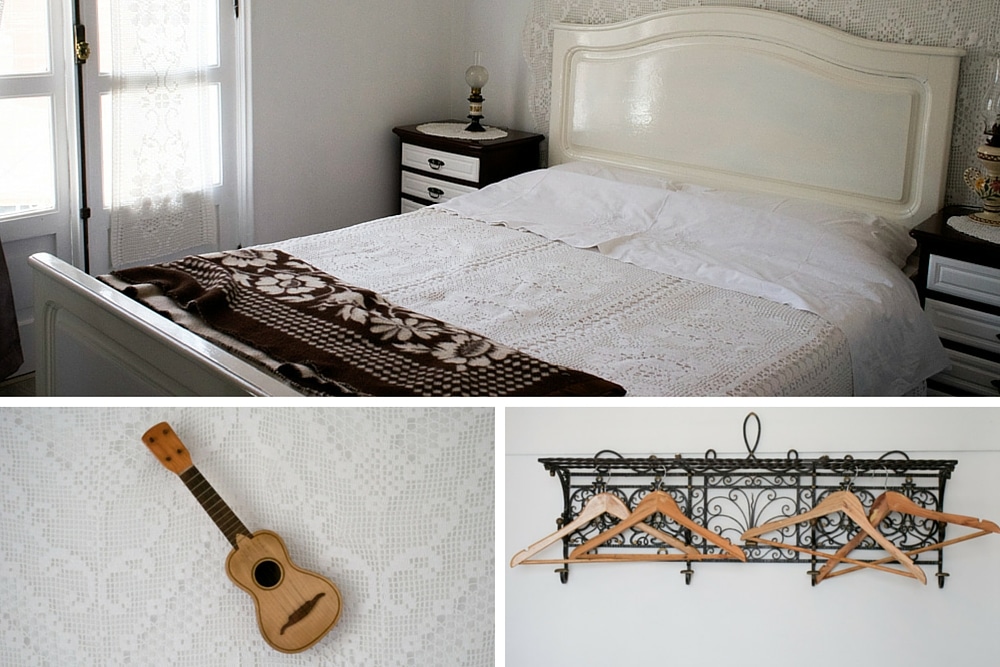 Use "Normal" Hotel Aggregators to Find the Best Deal
Sometimes we really want to stay in a hostel, because we're looking for the social, fun hostel experience. But other times, we have to stay in a hostel, because we simply can't afford the hotel or apartment options in a particular city.
If the second scenario describes you, I'd encourage you to do what we do: book your hostels through Booking.com rather than the hostel-specific booking aggregators.
Booking.com has hostels, hotels, guest houses, and apartments within their catalogue, which means you can compare the prices of hostels against affordable hotels and self-catering apartments as well.
Sometimes hostels are the cheapest option, but not always. And we've definitely been in the situation where we thought we'd have to stay in a hostel, but found an affordable hotel instead.
Do Your Research The Right Way
The days of knocking on a hostel's front door and asking whether there is any vacancy are long gone. And while I'm definitely a bit nostalgic for the days of travel before smart phones, I am the first to admit: the way it is now is so much more convenient.
So how do you know if a hostel is going to be a good fit for you and your travel style?
Once we've identified a few potential hostels on Booking.com, we cross-check the reviews on Trip Advisor. While Booking is great at finding a large variety of properties, they're not great at reviews, showing a "highlights reel" of positive reviews, rather than letting you read each individual guests opinion.
When reading reviews, we look for comments about:
Noise — Street noise, noise from the on-site bar (if there is one), and noise from other guests (is it a party hostel?).
Cleanliness — Especially when it comes to the bathrooms!
Bed Bugs — We always go back in the reviews to look for mentions of bed bugs.
Comfort — In some hostels, the beds leave much to be desired, so we pay close attention to how comfortable past guests rate the mattresses and their quality of sleep. We also look for comments on hot water and water pressure.
Staff — Any terrible comments, or do the staff seem generally engaged and helpful?
Security — Do the beds have lockers to keep your valuables? Have any safety concerns or thefts been mentioned in the reviews?
Extras — Are there plug-ins near the beds? Reading lamps? Privacy curtains? A movie room?
If you're booking the room on-site (i.e. walking up to the hostel and asking if they have any vacancy), then be sure to see the room before you commit.
Check the bed for comfort and bed bugs. We usually lift the sheet and look along the edges of the mattress for black specs.
Run the water to check for hot water and decent water pressure.
Remember…Small is Beautiful
Anytime you get a largish population of relatively young, uninhibited people in a single spot, chances are things are going to get a bit rowdy, and a bit loud (or…a lot loud).
This goes for hostels as well. As a general rule of thumb, we've learned that larger hostels are more likely to be "party hostels" and smaller hostels are more likely to be calm, tranquil, and filled with culturally-minded travellers.
This isn't the case all the time, of course. In Helsinki, we stayed at the University, which converts student accomodation to a hostel in the summers, offering very affordable rooms with kitchenettes. It was awesome, and completely calm and reasonable.
That said, we definitely try to book at smaller hostels, and avoid the 100+ bed hostels when possible.
By following this general rule, we think we're more likely to meet like-minded people, and less likely to experience a rowdy and party-focused nightmare.
Be (or Book a) Private
Staying in a hostel doesn't necessarily mean staying in a dorm room with 6, 8, 10, 12 or even 20 strangers!
Many (if not most) hostels also have private rooms.
A private-private is a private room with a private toilet/bathroom.
A private-shared is a private room with a shared toilet/bathroom, usually quite close to the room.
Nine times out of ten, we'll book a private room when staying in hostels. Private rooms are great as they offer the privacy of a hotel, but the convenience and social aspects of a hostel: a kitchen to use, other travellers to talk to, etc. The best of both worlds!
Book As Far In Advance As You Can
When we were in Lisbon last month, we really, really wanted to stay at GoodMorning Hostel based on our friend Brock's recommendation. Unfortunately, by the time we were ready to commit, it was all booked up.
Same goes for many of the best hostels around the world, especially if you're set on a private room. If you know you're going to be somewhere (for example, the city you're flying in and out of), don't leave your hostel booking until the last minute!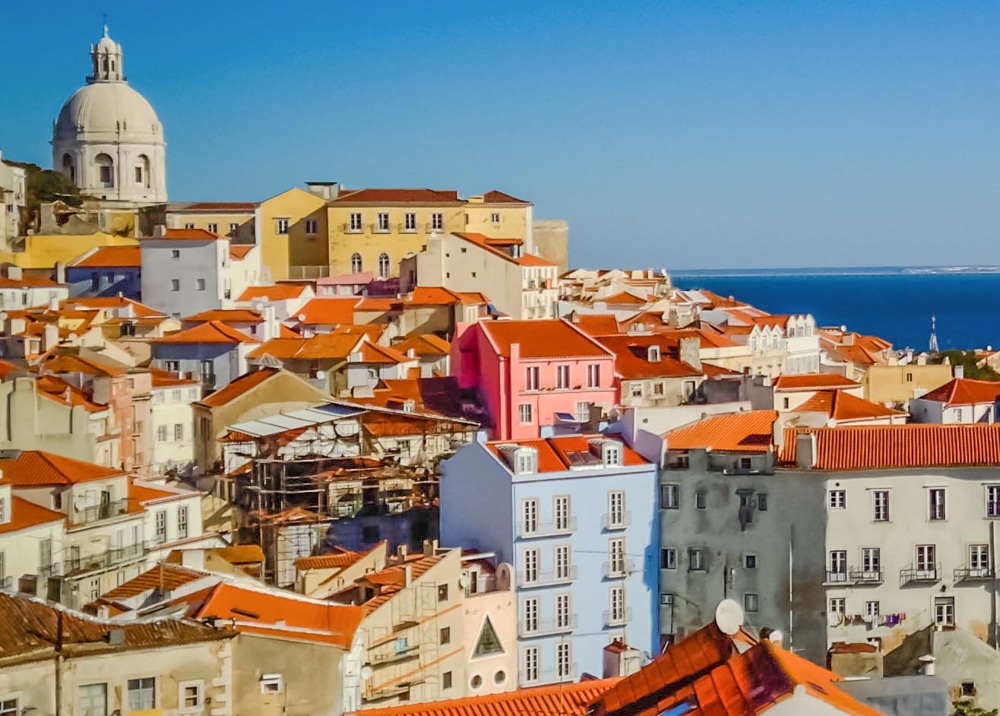 Packing Tips for a Comfy Hostel Experience
Believe it or not, what and how you pack can make a huge difference in your comfort if you plan on doing a lot of hostelling. Having easy access to essentials, being able to find your way to the bathroom down a dark hall, a being able to block out the noise of your dorm-mates can all be solved with the right gear.
Here's the gear we use and recommend for a trip filled with hostel stays.
Stay Organised & Find Your Stuff Easily
Nothing sucks more than waking up in the middle of the night to go to the bathroom, and having to walk to the shared bathroom in your bare feet after realizing all your shoes are buried deep in your locker, and all your dorm-mates are fast asleep.
That happened to me last year, when I stayed in a dorm room in Barcelona for a night before flying to Italy to meet some friends. And it got me thinking a lot about how I can pack and organize my things to have a better hostel experience in the future.
Choose a Front-Access Backpack With Exterior Pocket Access — I'm currently on my third piece of luggage, going all the way back to that first big multi-country trip in 2000.
My first bag was a front-loading 55+15L travel backpack, my second bag was a 40L top-loading backpack, and my current bag is a convertible (wheelie bag + backpack combo) 60 + 15L front-loading bag.
Let me just say, I LOVE my current convertible, and probably won't ever go back to a pure backpack or a pure rollie bag. In Europe, especially, so many buildings are without an elevator, and I love being able to undo the straps, hoist it onto my back, and carry it up the stairs without too much effort.
Beyond that, I think a front-loading bag is ideal for staying in hostels, as it allows easy access to all your things, without having to pull everything out.
I absolutely hated my top-loading bag, and hated it doubly so when we were staying in hostels.
Stay Organized with Packing Cubes — In addition to being able to see what's inside your bag, it's helpful to stay organized with packing cubes. I'm a big fan of the rolling packing technique, which means I'm not always able to see what something is, without pulling it out of my bag and unrolling it.
By using packing cubes, and keeping like items together in a cube (i.e., tops in one, bottoms in another), you can simply pull the cube out of your bag and unzip it, getting a better look at what you have.
Eagle Creek comes highly recommended!
My final organization tip is to stuff a reusable grocery bag that packs up tight (and ideally stuffs into its own pouch or pocket, K-Way style) into your luggage. We use ours ALL THE TIME for: carrying leftover food with us when we move cities; carrying laundry to the laundromat; separating dirty clothes from clean clothes so you don't have to use the "sniff" test; packing random stuff that doesn't fit in our luggage (when we're making short moves), and buying groceries at the shop. So. Super. Useful.
Get a Good Night's Sleep
As we get older, we find it harder and harder to sleep through the night, and find noise and light bother us more than they did before. Add to that, staying in a hostel is definitely louder than a hotel, making these items extra important.
Bring GOOD Earplugs from Home — I think we've tried out every type of earplug out there, and we've both come to love Ohropax Wax Earplugs. They are simply the best we've found because the wax melts ever so slightly, moulding perfectly to your ear canal and blocking out almost all sound.
We've tested these in 12-person dorm rooms, and can confidently say they work very well!
It's also worth noting, the world varies greatly in earplug availability and quality. In many countries, we've only been able to find the squishy foam type, which don't work for either of us. I had my mom bring us new Ohropax when she came to visit us in Portugal because we couldn't find them in Europe.
Basically: bring them from home!
Sleep Mask — We both have really comfy soft cotton sleep masks from Muji, but unfortunately, I can't find them online, and Muji hasn't cracked the North American market yet. Basically, just get an eye mask that looks comfortable, and is nice and small/easy to pack.
You'll thank me when your dorm-mates arrive back to the hostel drunk at 3am!
Headlamp — After 5 years, our current headlamps are sadly dying, and we'll definitely be replacing them. We've used them on walks down dark streets in South America, to read on long bus rides at night, during power outages (we had one just the other day here in Ukraine), and in hostels…they make the perfect, hands-free reading light!
When you're staying in a hostel. chances are you'll sometimes need a light when your roommates are sleeping. While flashlight apps are fine, they're not great if you also need your hands (to rustle through your bag, find a document, etc). Rather than be a jacka$$ and turn on the main light, use your headlamp!
Tips for Sharing a Bathroom
If you're planning on staying hostels, I'd recommend packing under the assumption you'll have to share the bathroom with others. And that means thinking through your toiletries and your toiletry kit just a little.
Hanging Toiletry Bag — Many shared hostel bathrooms lack adequate shelf space to put your shampoo, soap, toothbrush, and clothing/glasses while you shower. Most, however, have at least one hook. The best solution I've found is a hanging toiletry bag, which you can dangle from the hook to get access to your shower essentials.
Toiletries — If you're staying in hostels, don't expect them to provide shampoo, conditioner, soap, and body lotion like a hotel would. Usually, we'll pack travel-sized essentials, and then buy a full-sized package within the first day or two of arriving. We've also used Lush's Solid Shampoo Bar in the past, a great alternative if you don't have space or weight for a shampoo bottle.
Flip-flops for the Shower — While you can hope every shared shower you use will be spotlessly clean, chances are you'll come across a few that need a bit of work. Bring basic, lightweight flip-flops along for the trip, and wear them in the shower to prevent fungal infections. Because: ewwwwwwwwwwww…
Travel Towel — As with toiletries, not all hostels have towels (and at some hostels, you have to rent a towel). Travel towels aren't the most luxurious, but they do the trick and can be used over and over again, as long as you get an antibacterial one and let it dry properly in between use.
Some Sort of Shower Clothing — I have a really loose dress that I wear to and from the shower, because putting on jeans when you're only sort of dry sucks, and travel towels don't cover enough to walk through a hallway. The dress doubles as a beach dress and PJs.
Safety & Security
Luggage Locks & A Padlock — For luggage locks, we like cable versions, so we can lock our bags together, connect multiple zipper points of access, and lock our bags to luggage racks on trains, etc.
Our current locks are on their last legs, and this Lewis N. Clark one will be the next one I buy, as it's perfectly designed for how we use our cable locks.
We also bring a padlock each, for using on hostel lockers that don't provide them (although you can often rent pad locks if needed!).
Personal Safety — Our friend Jodi always recommends people travel with a doorstop and a whistle. If you're concerned about safety when staying in private rooms, a small doorstop can bring some piece of mind. We've never used a doorstop, but I can think of at least one experience in my past travels, years ago, where I really, really wish we'd had one. It doesn't take up much space, and you can wedge it under the door from the inside, making it difficult for someone to enter the room. Another suggestion: a safety whistle, which is useful to draw attention if you're really in trouble, and also if you just find yourself in a mess, like having your boat die in the middle of a river.
Having Fun & Making Friends
We always travel with some entertainment, which is fun when we're on our own, and also a great way to make friends. Our favorite (non-electronic) travel entertainment:
A pack of cards – This is pretty self-explanatory, I hope! Some of our favorite memories from travelling through South America are the friends we met during epic, hostel-wide games of A$$hole in Quito, and learning the game of $hithead from new friends while stormwater streamed under our hotel room door in Copacabana, Bolivia.
Pass the Pigs — We can play this for hours, and if you get rid of the original packaging, it's really small and easy to pack. Requires at least 2 players.
Cribbage — We have a plastic board that's quite light-weight and folds up into a packable rectangle.
Music — We have a portable speaker that we travel with, which gives way better sound than what our laptops offer. Ours is a UE Boom 2UE BOOM 2, and we can't recommend it highly enough, but we travel very slowly. If you are travelling faster or with less luggage, there are certainly smaller options out there. And if you're feeling really ambitious, you could always do what a friend of ours does, and travel with a ukelele!
Questions, Comments, Thoughts?
Have you stayed in hostels in your 30s, 40s, 50s and beyond? What do you think of our tips? Do you have any to add?