If you're planning a trip to Iceland's South Coast, you'll want to spend a night (or a few nights) in Vik. This small town is one of the most popular stopping points on the southern coast, thanks to its close proximity to attractions like the famous black sand beach, Dyrholaey Viewpoint, and Skogafoss Waterfall. Here are my picks for the best hotels in Vik, Iceland!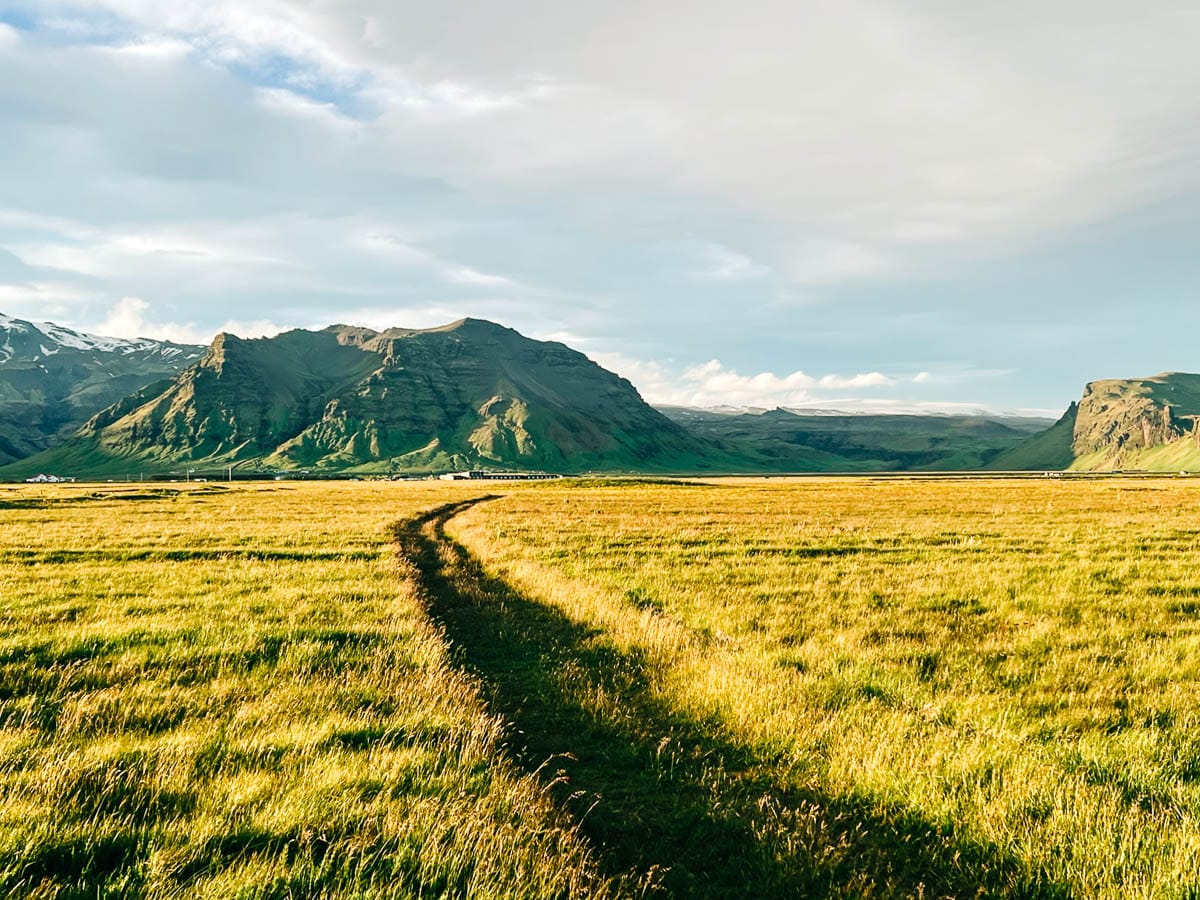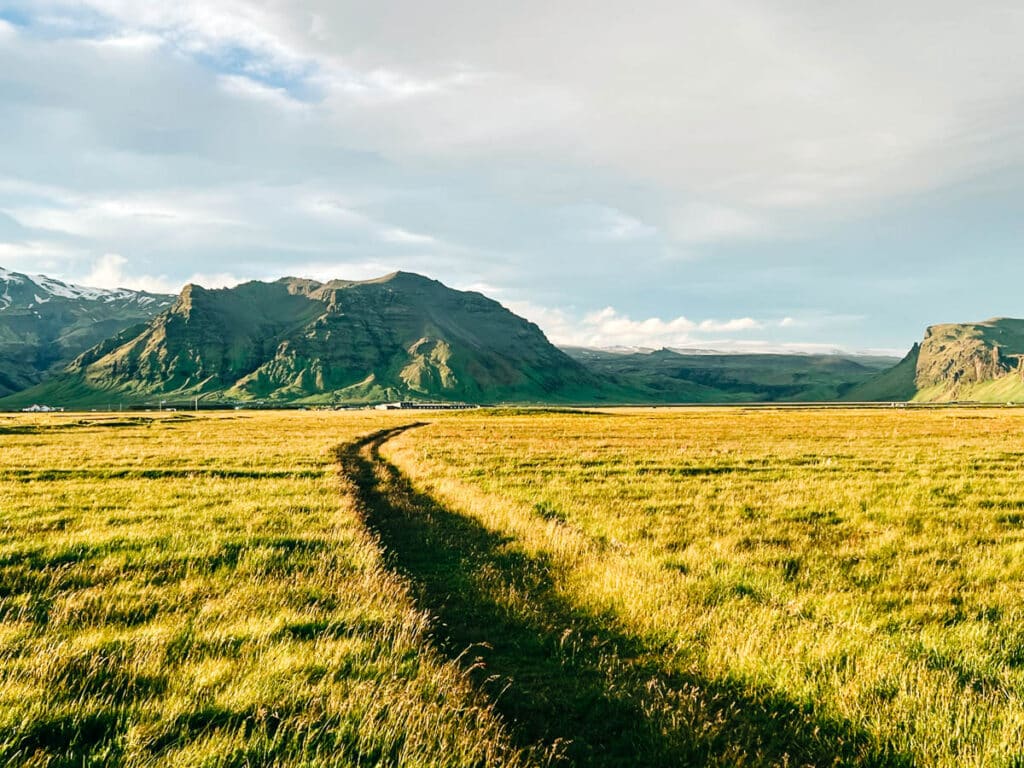 We actually made two separate overnight stops in Vik on our recent family vacation to Iceland – one on our way east along the south coast and another on our way back towards the Golden Circle. And we stayed in different hotels each time so we could experience this fun little town in unique ways.
Where to Stay in Vik
So which area of Vik should you stay in? Well, it's a very small town so this doesn't take nearly as much planning as a trip to Reykjavik. The main decision to make here is whether you want to stay close to town or further out.
If you choose to stay right within the heart of Vik, you will be within walking distance of the restaurants and shops in the evening and coffee shops in the morning. But if you choose to stay a little off the beaten path, you can get a more remote feel and better views of the beautiful natural scenery.
Both are good options – it's a matter of what you like!
Best Hotels in Vik
Hotel Kria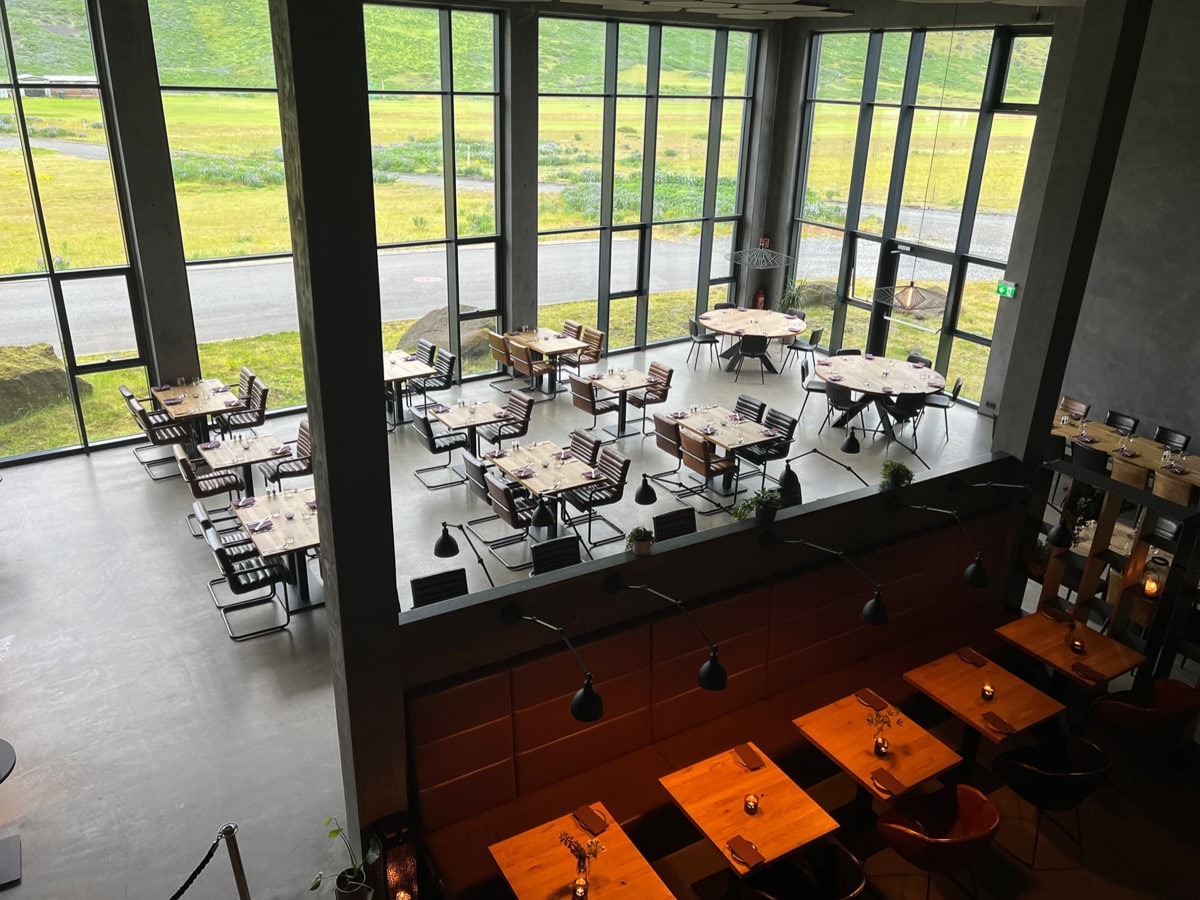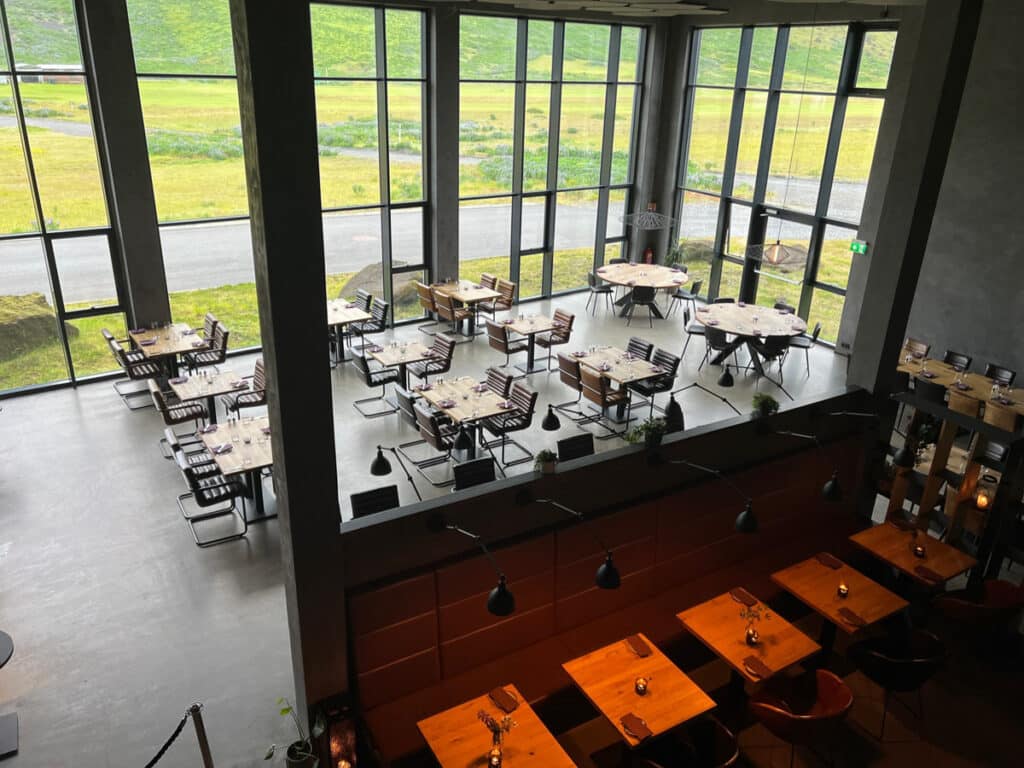 If you're looking to be within walking distance of the restaurants and shops in Vik, Hotel Kria is my top hotel recommendation (see our review here). We recently stayed here and it was one of our favorite hotels on the trip. The rooms are modern and comfortable, there is a great restaurant and lounge area, and it even had a fun game room! The only downside is that is located on the main road, so there isn't much of a view and there could be a little road noise.
Check Rates & Availability at Hotel Kria here.
Black Beach Suites & The Barn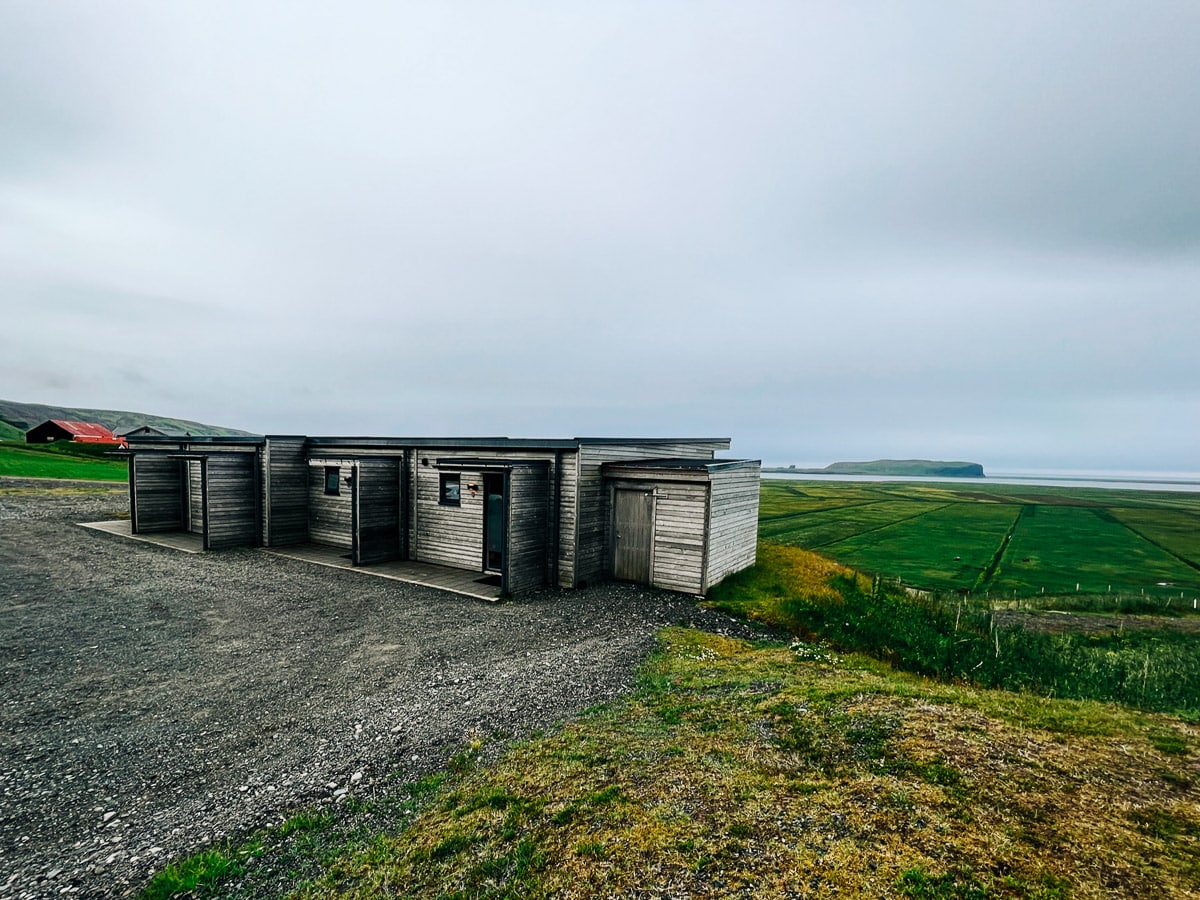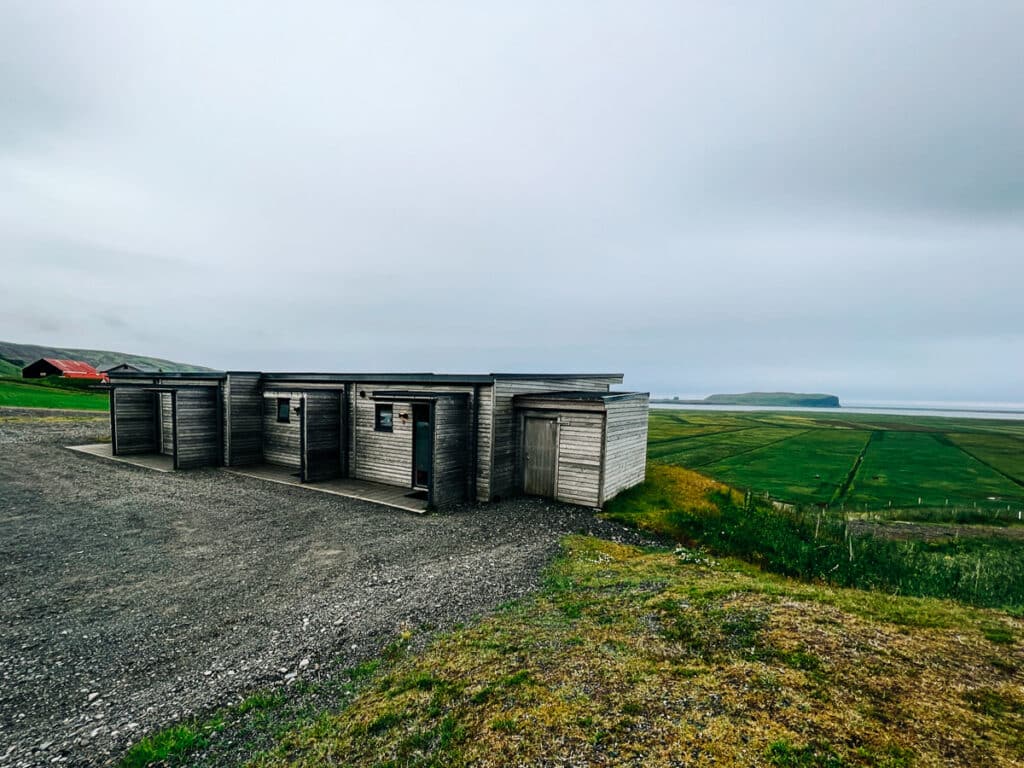 And if you're looking for something that feels a little more secluded, than Black Beach Suites is my recommendation (see our review here). We also stayed at this hotel recently, and it was another favorite. It's about a 10 minute drive into the town of Vik, and is just down the street from the famous Reynisfjara Black Sand Beach. The rooms are apartment style with a fridge and kitchenette, making them really comfortable for a longer stay or larger families. And they have a fantastic view of the sea!
Check Rates & Availability at Black Beach Suites here.
Vik Apartments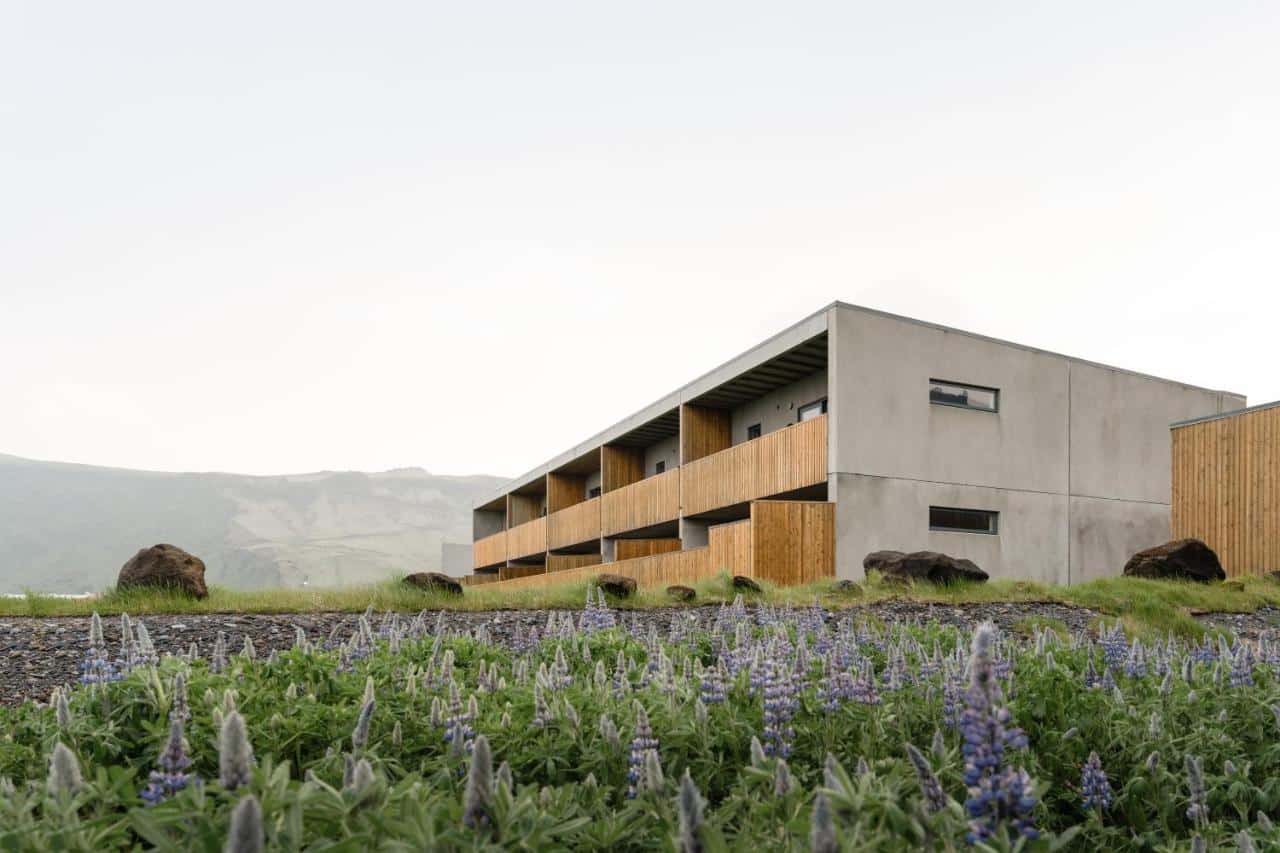 Vik Apartments share the same convenient location on the main road in Vik as Hotel Kria. But these apartment style units are perfect for families that need a little more space or want a kitchen to do their own cooking, and don't need the amenities of a hotel.
Check Availability & Rates at Vik Apartments here.
Vik Cottages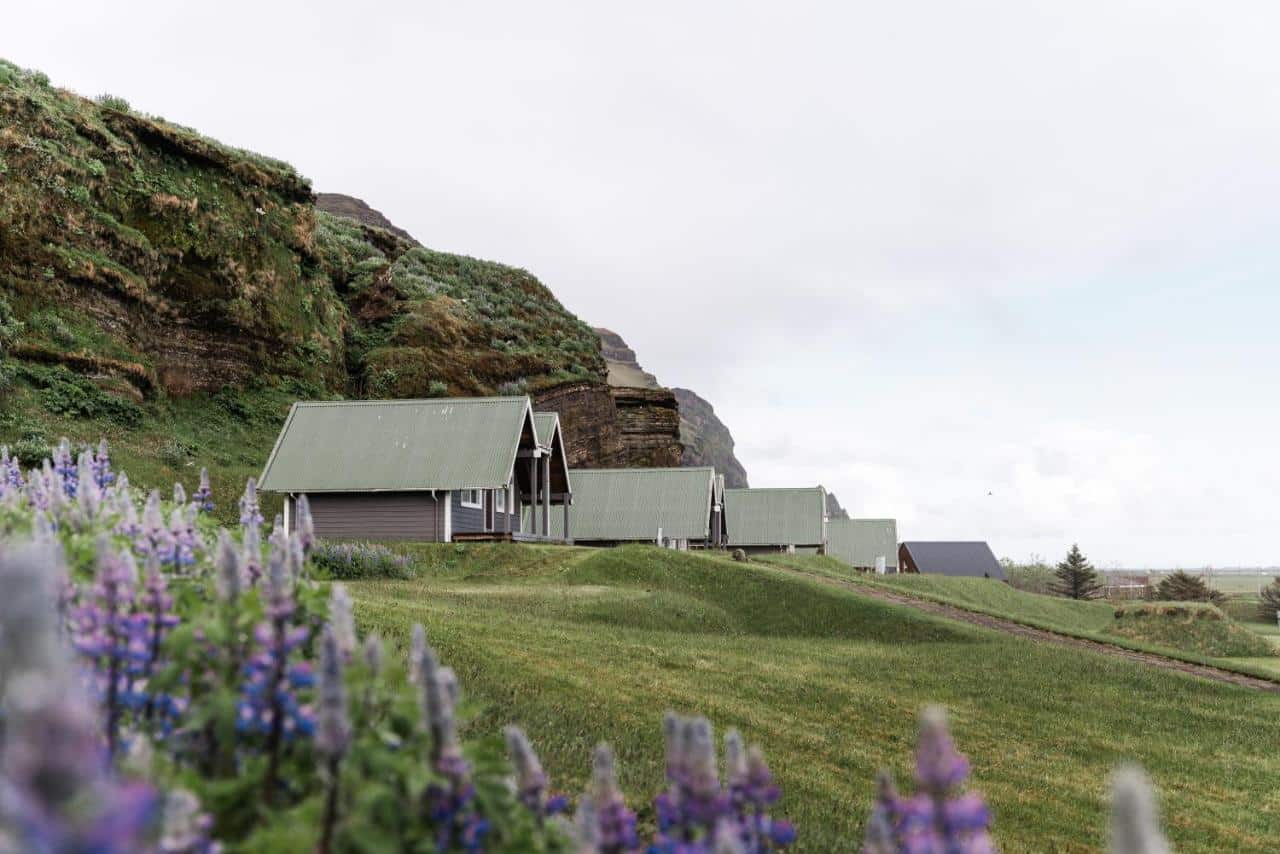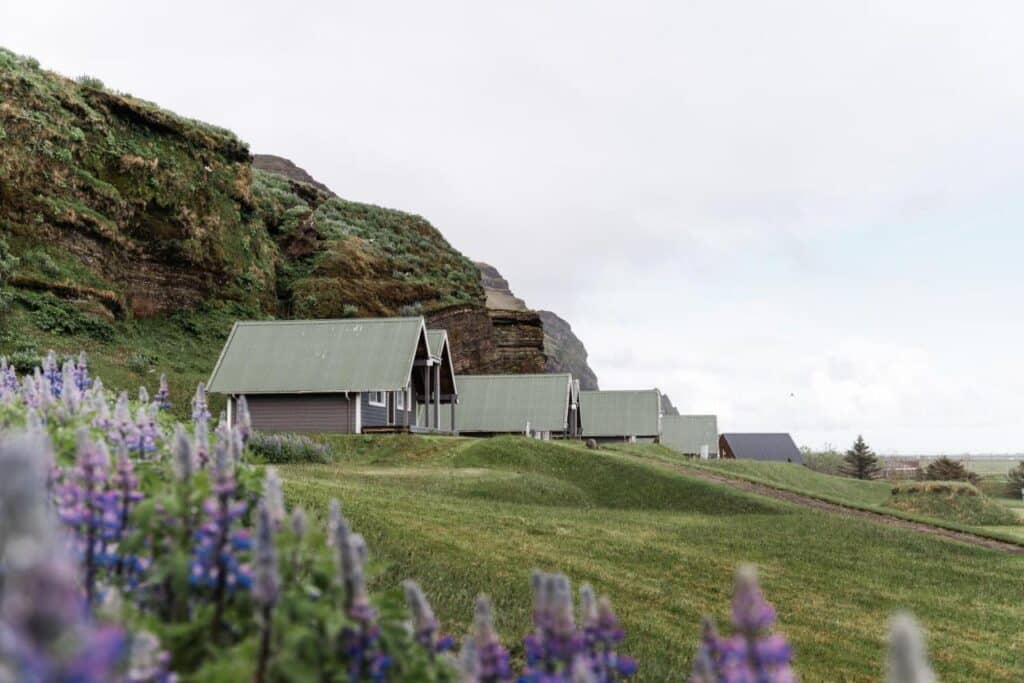 Vik Cottages are located just behind Vik Apartments and adjacent to Hotel Vik. These little freestanding private units are adorable and comfortable, and are nestled back into the mountain away from the main road. The inside is more like a typical hotel room, but you get a little extra privacy.
Check Availability & Rates for Vik Cottages here.
Hotel Vik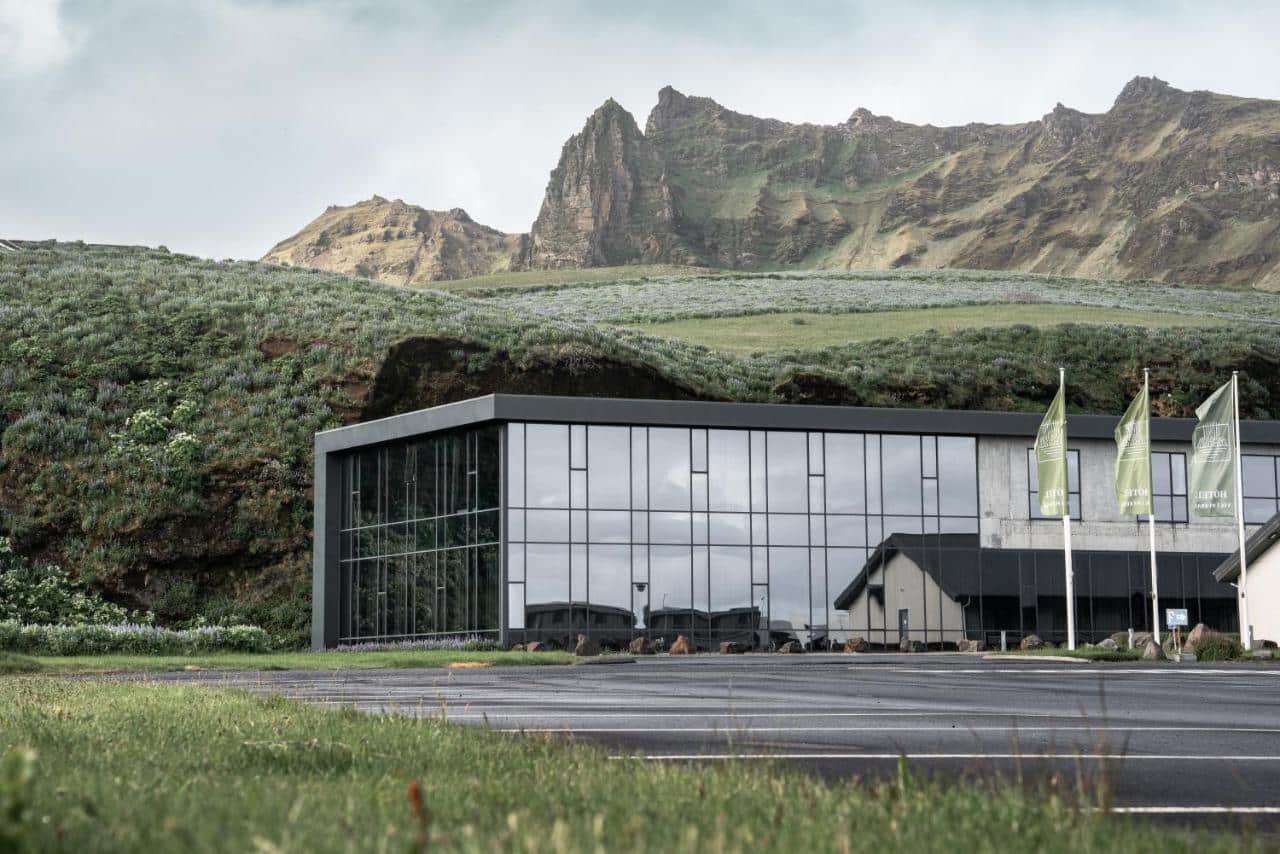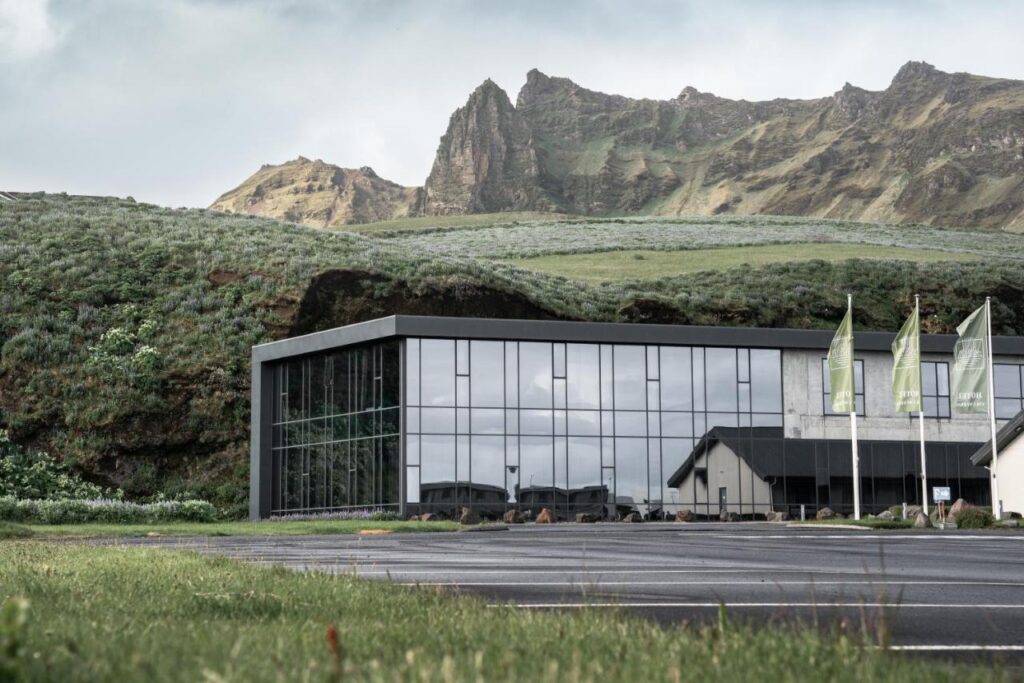 Hotel Vik is adjacent to Vik Cottages and has typical hotel amenities such as an in-house restaurant an fitness center. Since it's set back more from the main road, you may find it a little less noisy than Hotel Kria, but it's also a longer walk into town.
Check Availability & Rates for Hotel Vik here.
Hotel Katla by Keahotels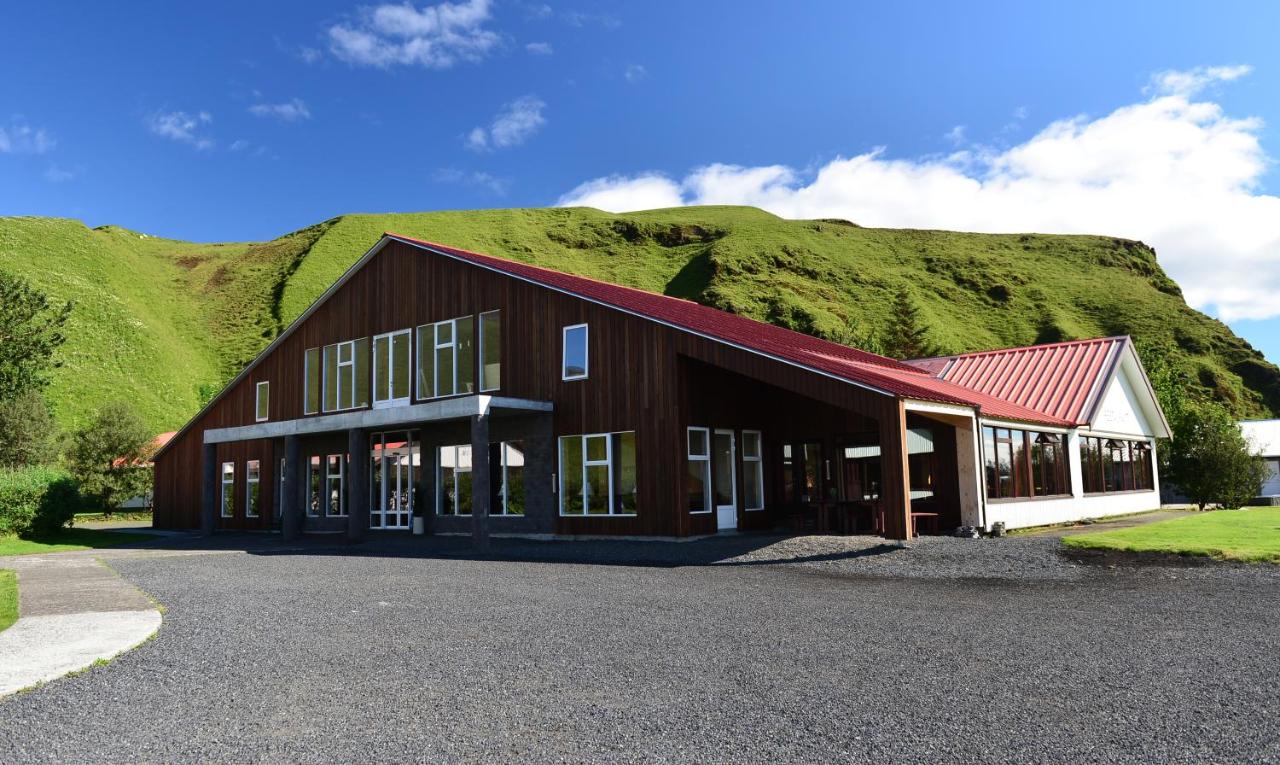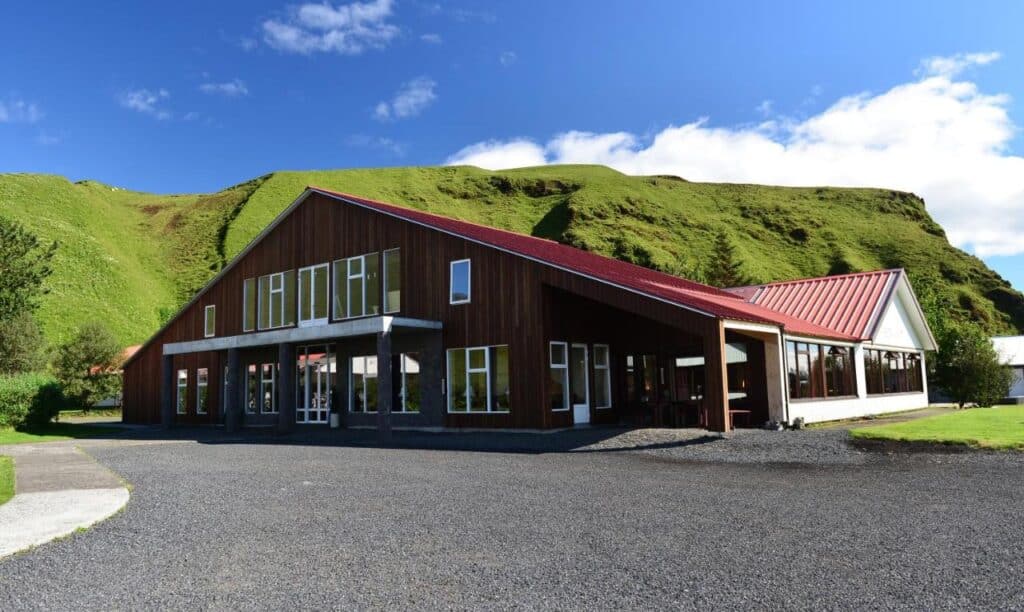 For another more remote option, you can check out Hotel Katla which is just a five minute drive east of the main town of Vik. The property has a really secluded feel, and makes a great home base if you're searching for the northern lights. They also have a very nice restaurant and bar area if you don't feel like venturing into the main town in the evenings.
Check Availability & Rates for Hotel Katla here.
Tip for Booking your Hotel in Vik
We book our hotel rooms via Booking.com whenever possible and the reason is simple – they have much more flexible cancellation and refund policies than you'll find when booking direct at most places. In this case, I wasn't charged until just a few days before our trip and I could have cancelled with no penalty up until then. Very important with international travel – you never know what will happen.
More Iceland Trip Planning Resources
If you're planning the ultimate trip to Iceland, be sure to check out these other helpful articles: