Planning a bucket list trip to Iceland? Here are some helpful tips and tricks to make sure you have the best Iceland vacation possible! From what to pack, to getting the best hotels, to blending with local customs – don't head to Iceland without reading these quick tips.
Dress in layers.
The weather in Iceland is very… let's say temperamental. It can change in an instant from clear and sunny to windy and rainy. From so hot you wish you were wearing shorts to so cold you wish you were wearing thermal underwear.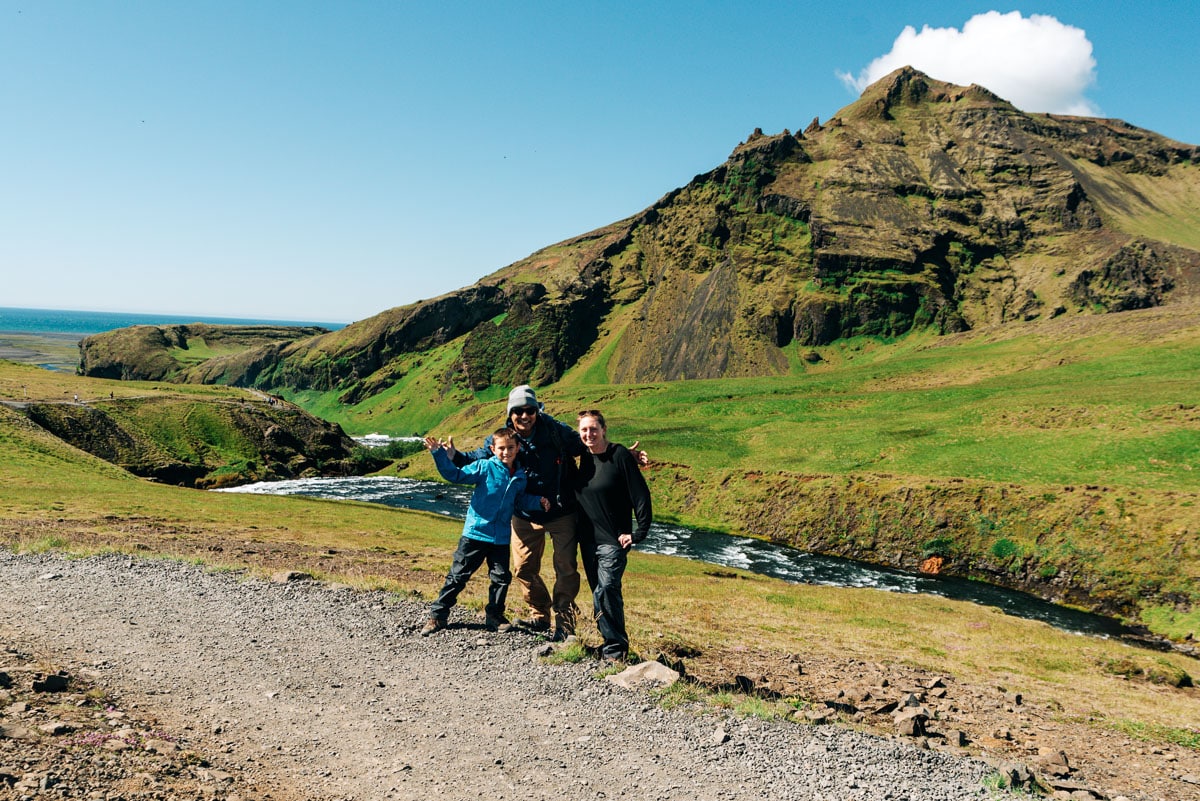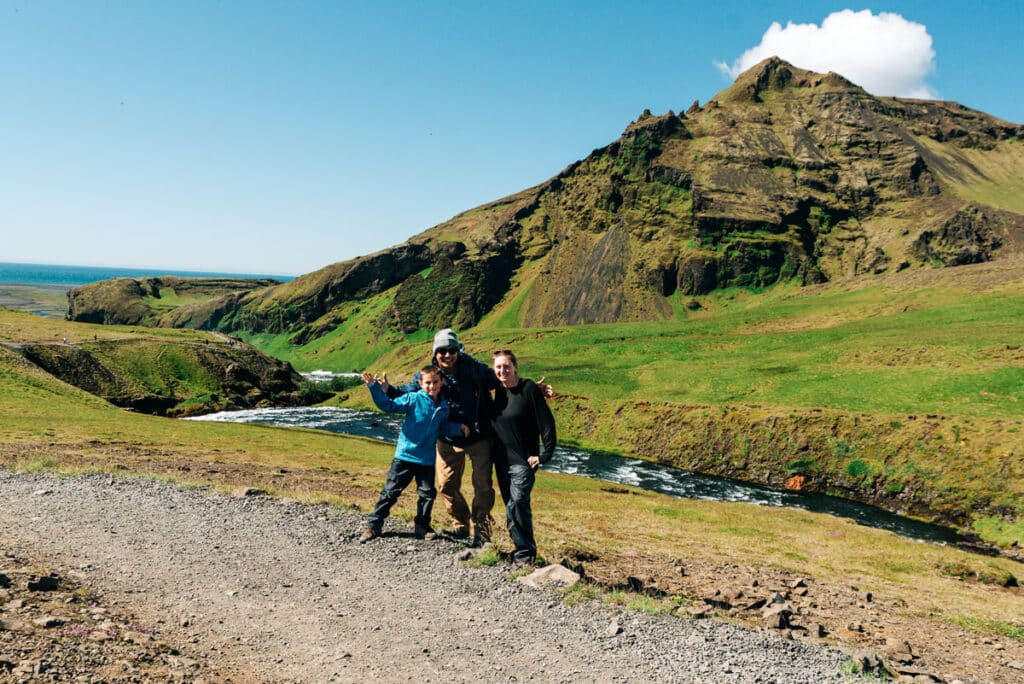 Deal with this by dressing in layers. You need a comfortable base layer, a fleece, and an outer jacket. Check out our Iceland packing list for detailed recommendations!
Bring waterproof and windproof clothes!
This is not a drill. You are going to get absolutely soaked in Iceland. Between the massive waterfalls (which you will want to get close to) and the rain that can come down completely sideways, you're getting wet.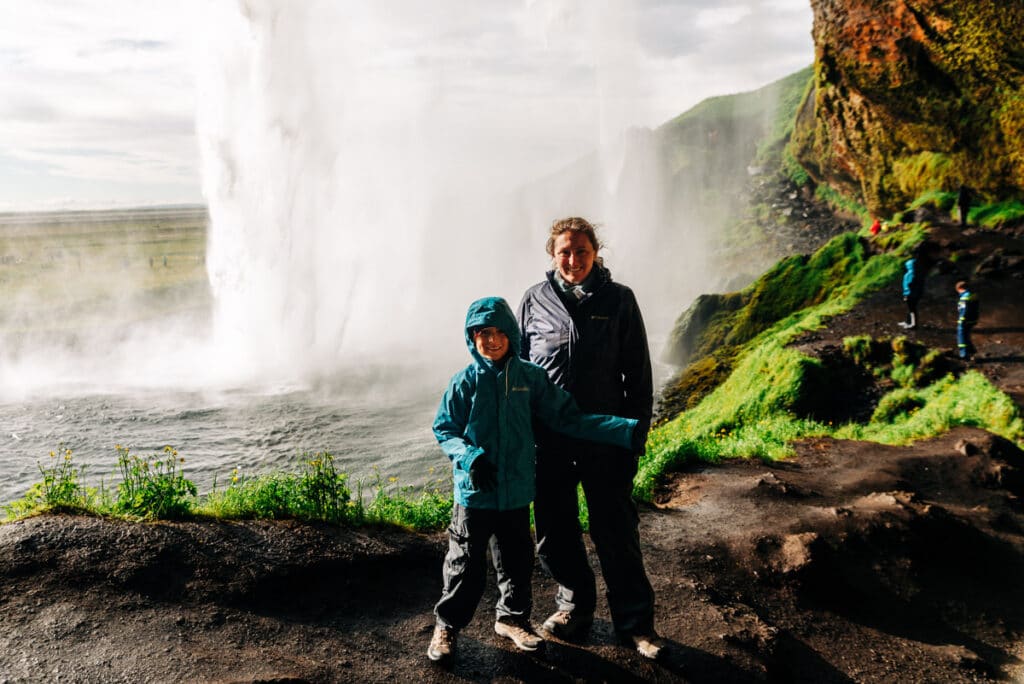 And the wind can be so strong it will literally knock you off your feet some days. We had two days on our Iceland vacation where we got weather warnings about hurricane force winds.
So when you hear that you need waterproof rain pants and a rain jacket – you really do. And they should be waterproof, not water resistant.
We got Columbia rain coats and rain pants for the whole family, and they were perfect. Check out my Iceland packing list for more brand suggestions.
Be prepared to pay for bathrooms.
Like many other European countries, it's very normal to pay for the use of a public toilet in Iceland. This surprises many people, especially folks from the US where this is unheard of.
The good news – most of them take credit cards! Although, you will encounter some restrooms that only take coins, so it's a good idea to try and carry some change on you if you can get it.
Of course, most gas stations and cafes will have restrooms available for customers as well. So just go buy a coffee and use the bathroom there if needed.
Bring any medicines you might need.
Another quirky thing about Iceland, is that there are almost no OTC medications available. Even common cold medicines are not going to be found at the grocery store. They will require a special trip to the pharmacy, and in many cases a prescription!
So pack a more extensive emergency kit than you might for other destinations!
Booze is limited too.
So depending on where you live, this may be very normal or very strange. But in Iceland, alcohol can only be purchased at state run liquor stores. These are somewhat few and far between, and have limited hours.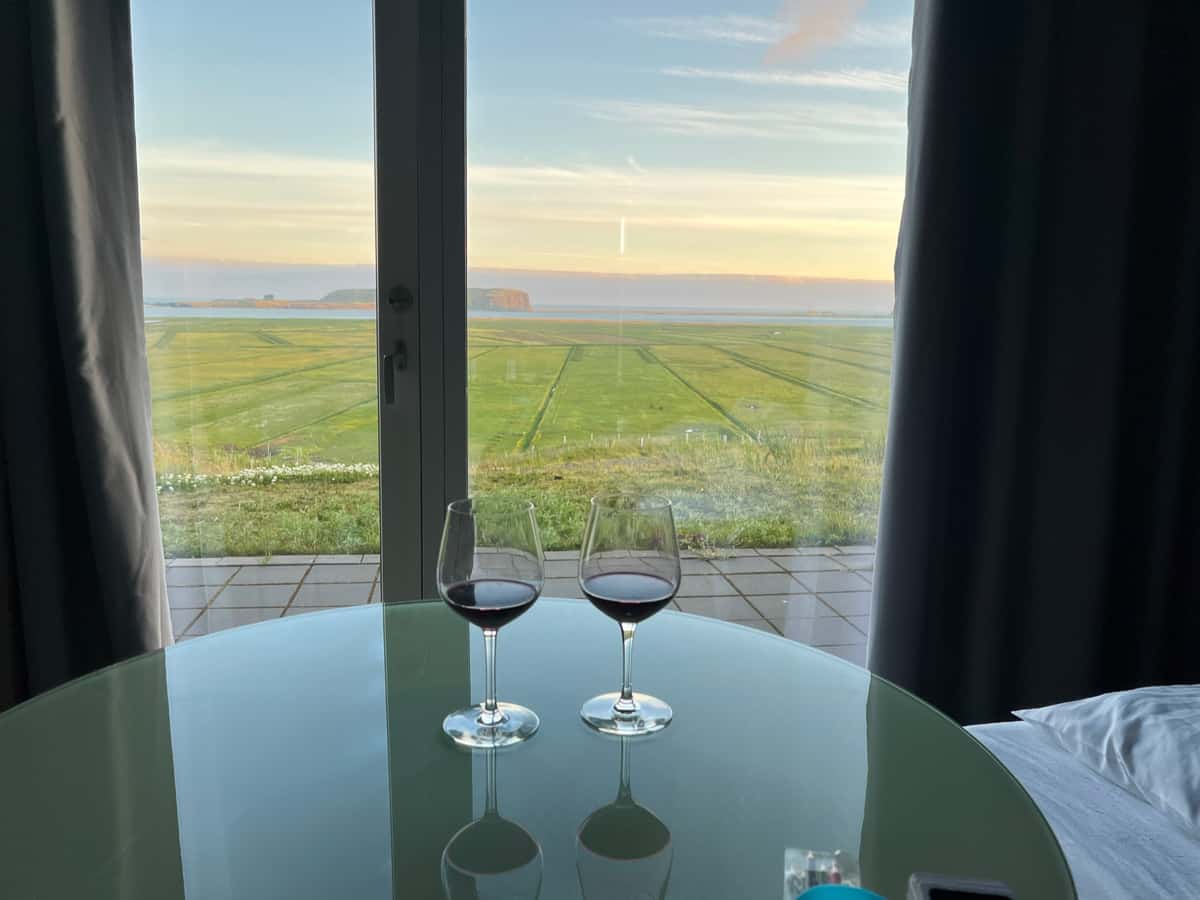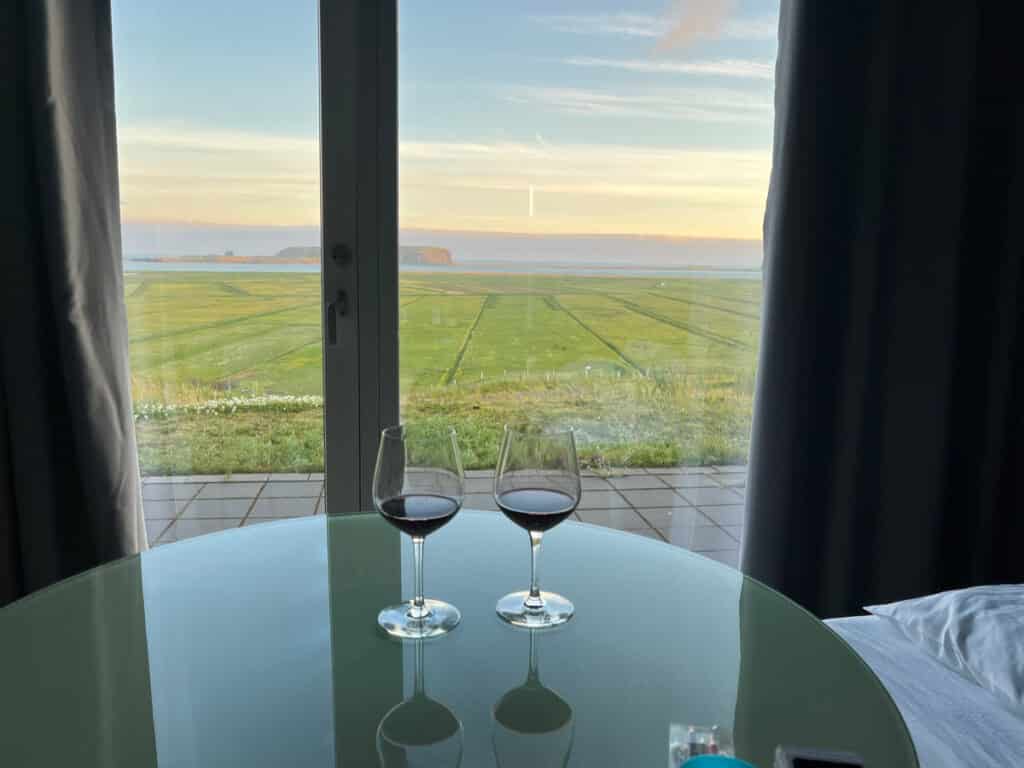 So if you like having a bottle of wine available for your hotel room in the evenings, the best thing to do is to buy it at the duty free shop upon arrival at Keflavik airport. (This is what everyone does – it won't be weird.)
This rule of course doesn't apply to restaurants and bars – you'll be able to get a drink with dinner most places!
Book your hotels early.
Iceland is a booming tourist destination, especially in summer. So be sure to book your hotels very early to be certain that you get your top picks and favorite locations. We booked a year in advance for our family trip to Iceland, and I still didn't get some of my first choices.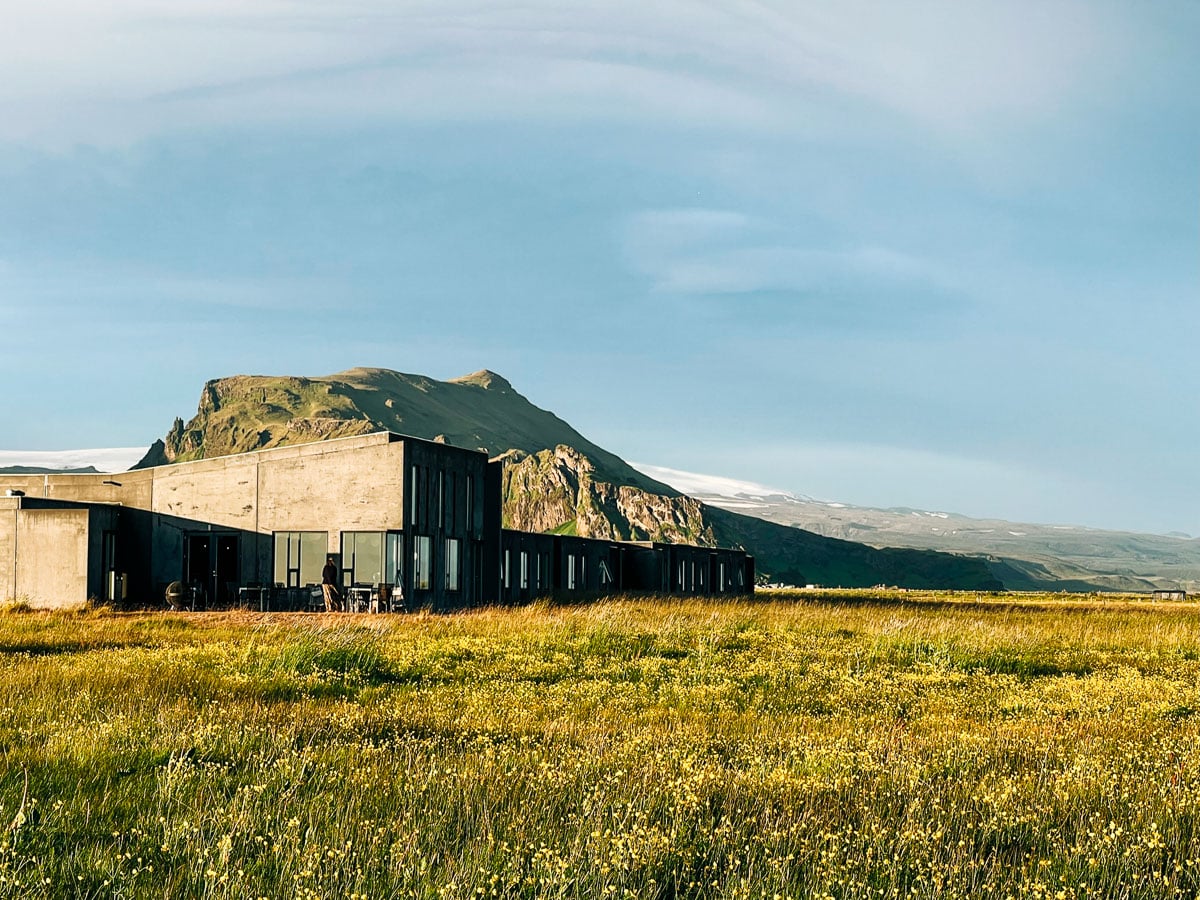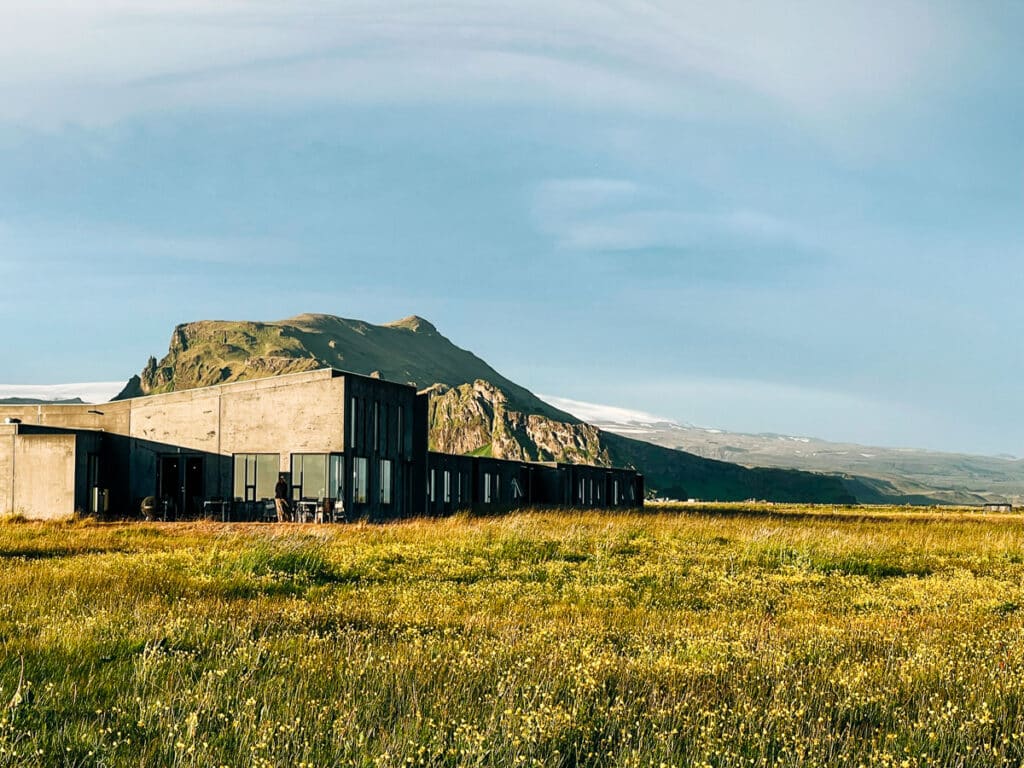 Another note on staying in guest houses. You might find that there are smaller accommodations, like guesthouses, that are available on shorter notice. Shorter notice does not mean the same day. Many of those smaller places are not staffed unless expecting a guest, so be sure to call if you find yourself in need of a place to stay on short notice.
I also always recommend booking your hotels through a service like booking.com. That's because the cancellation and refund policies are typically more generous than booking directly – something I highly value when planning a big, expensive, international trip.
Prep for sleep.
If you're visiting Iceland in the summer, remember that you will have almost 24 hours of daylight! They don't call it the land of the midnight sun for nothing.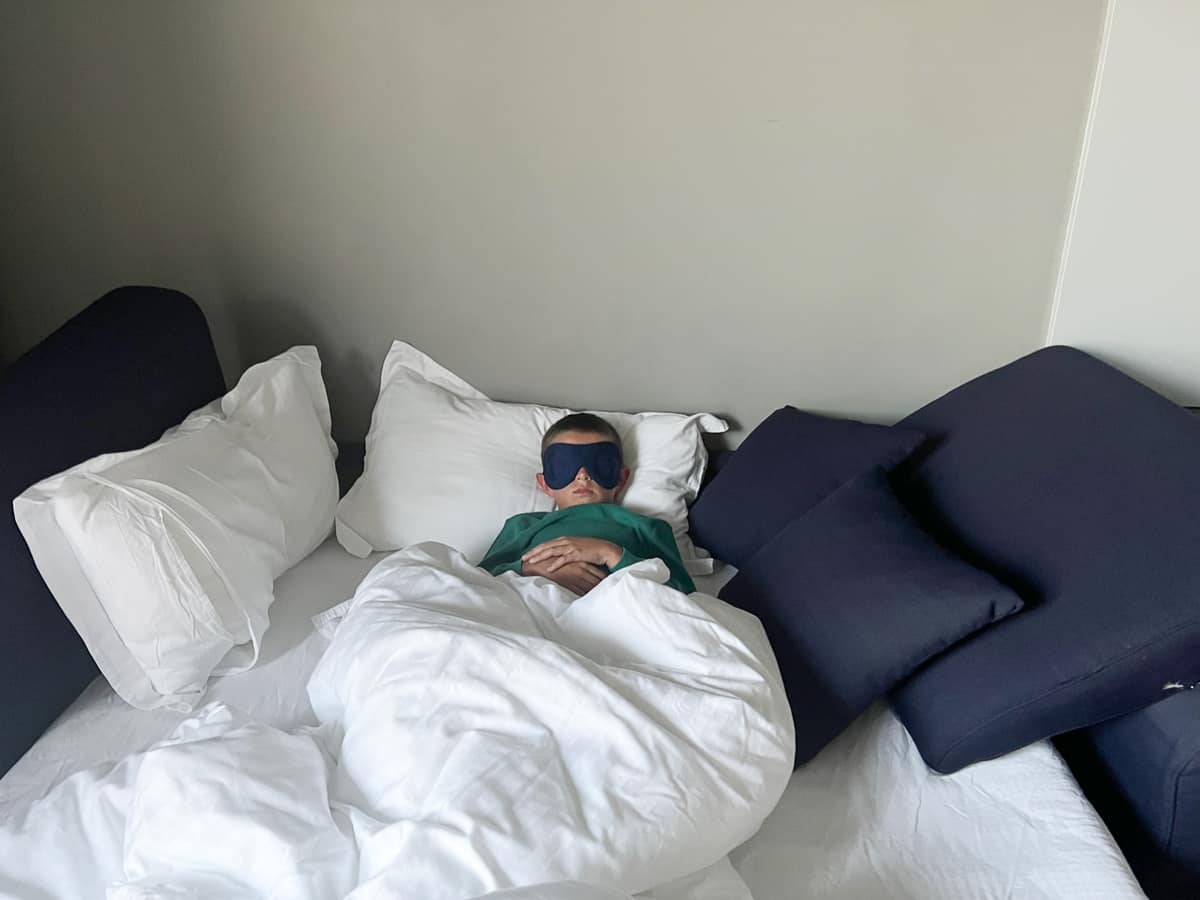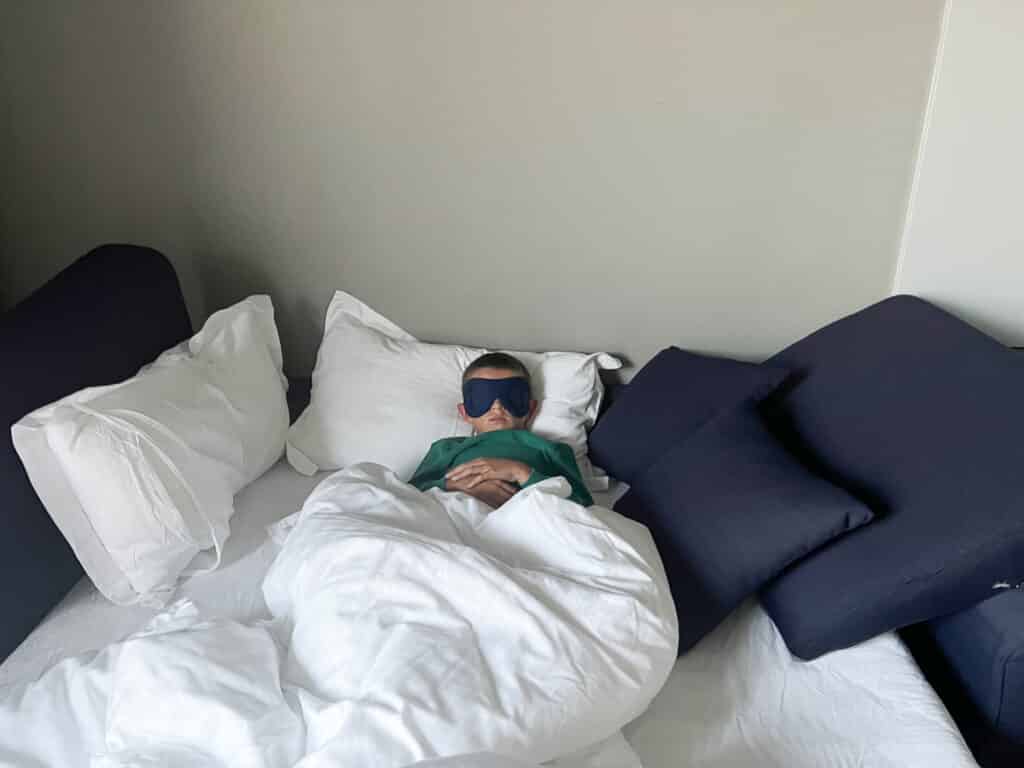 I strongly suggest bringing sleep masks, rather than depending on all of your hotels to have excellent black out curtains. I am not a sleep mask person typically – but I used one on this trip.
If you are an especially rough sleeper, consider bringing along some of those melatonin gummies too.
Bring a credit card with a PIN.
Like most of Europe, credit cards in Iceland have a PIN number that you must enter when you make a purchase. (Much like a debit card in the US.)
If your credit card doesn't have a PIN, this is perfectly fine anywhere that you check out in person. But where you will have trouble is gas stations! At the gas pump, you will need to enter a PIN. And many of the gas pumps are unmanned, so there's no going inside to pay.
If your card does not have a PIN, you may be able to request that you bank adds one. But be sure they are assigning an actual PIN to use at the register, and not just a security PIN to identify yourself to their customer service. This causes a lot of confusion.
Alternative options are to use Apple Pay – all of the Orkan gas pumps we encountered take Apple Pay. You could also try using a debit card. Or you can go into a manned gas station and buy prepaid gas cards to use for the unmanned ones.
Know where not to drive.
As I mentioned, Iceland has some crazy weather. And that can make some of the roads literally impassable at times. Make sure you visit website safetravel.is and sign up for alerts, and check your route before heading out for the day.
Avoid anything that is labeled an "F Road". These are not for regular cars – and definitely not for your rental car. You need a heavy duty vehicle to get through these areas.
And if you're thinking of driving in winter – probably don't. Seriously, unless you are very experienced driving in winter weather, it's a bad idea. There is no salting these roads and there are often whiteout conditions and no shoulders. I lived in Wisconsin for five years, and I wouldn't try it.
Shower naked.
Ok, everyone showers naked right? Well not typically at the public pool. But it is the custom in Iceland to take a quick, unclothed shower in the locker rooms at public pools before donning your swimwear.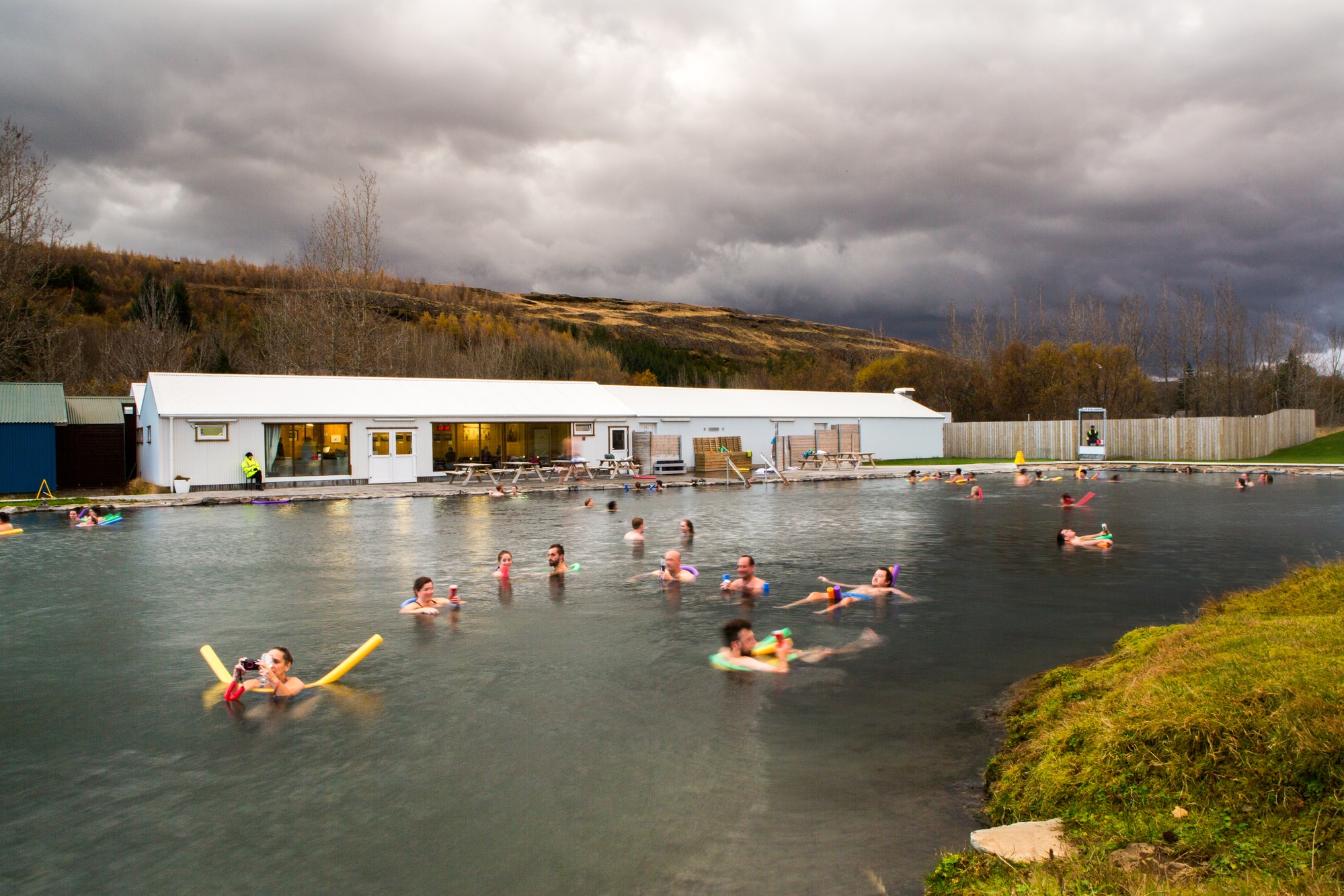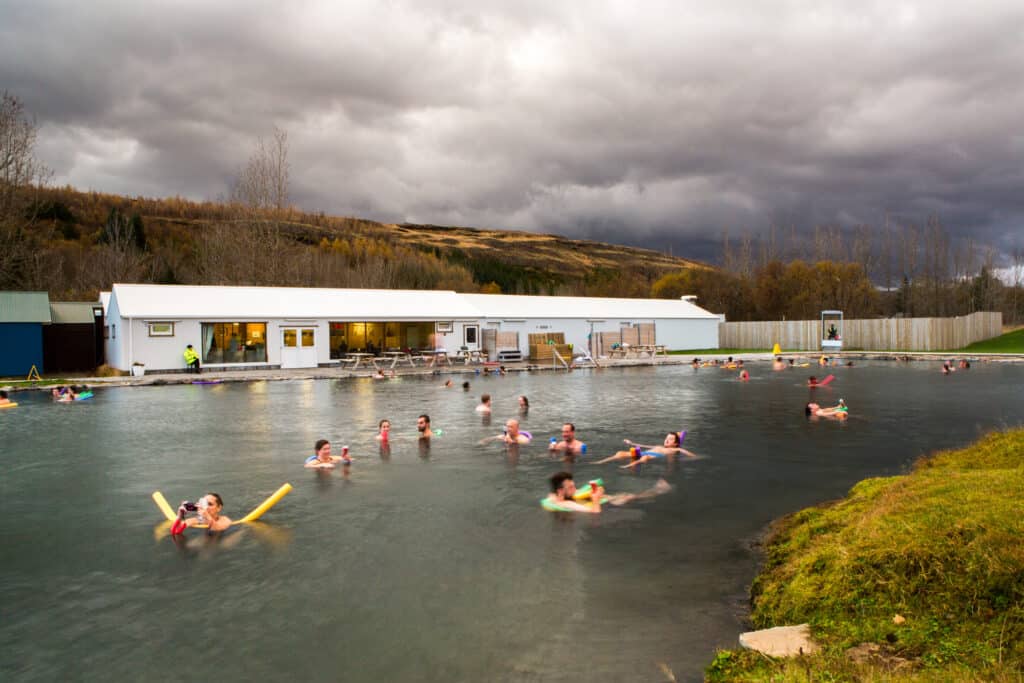 The reason for this is simple – the natural geothermal pools are not chlorinated like your pool back home. So just go with it.
For some reason, this is a point of much contention on the internet – read more about it here. But if this worries you, stick to touristy places like the Blue Lagoon, which do have some private shower stalls available.
Vegetarians, rejoice!
As a longtime vegetarian, I am always worried about what I'm going to be able to eat when we visit a new country. Well let me put that fear to rest for my veggie friends – Iceland is awash in vegetarian and vegan food.
Why? I have no idea. But I'm loving it.
Nothing is open during holidays.
If you're thinking of visiting Iceland during the Christmas or New Year's holiday, be aware that very few things are open during that holiday season.
Christmas is a BIG deal in Iceland, and they take their time off seriously. Even the most touristy places will close up for a few days, or even weeks. Have a plan in advance.
Use the midnight sun!
I mentioned that midnight sun earlier, and here is where you can use it to your advantage. Iceland in summer is going to be flooded with tourists. But most of them are out sightseeing during the heart of the day. Say 10am – 5pm.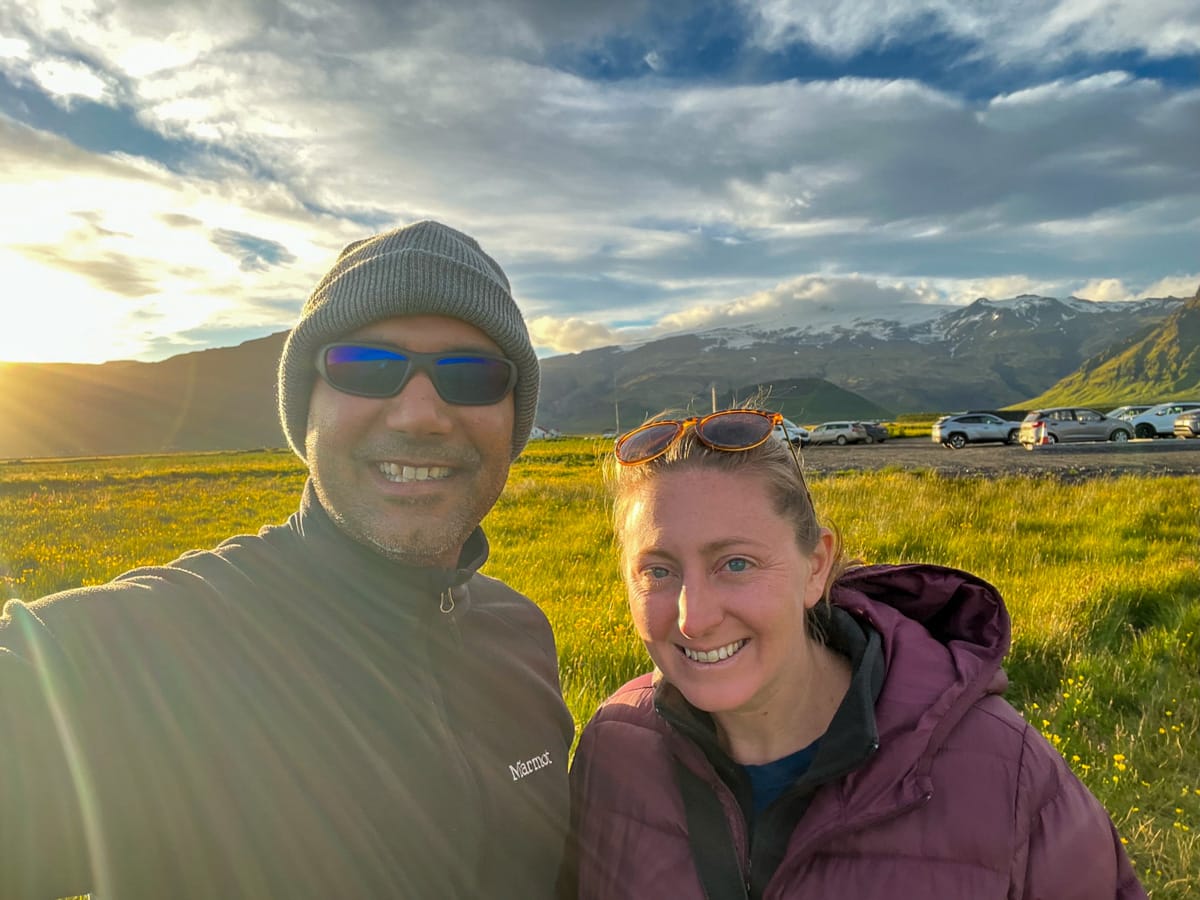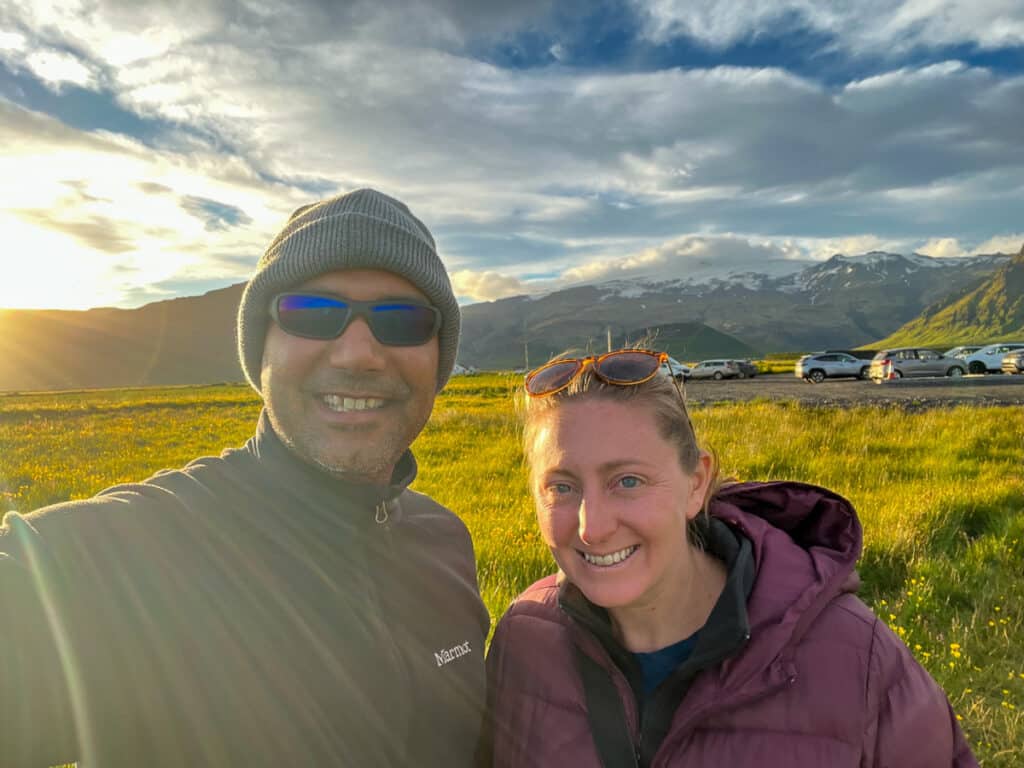 Make use of that midnight sun and time the most popular attractions so you can visit before or after the crowds have left for the day. And besides, there's something magical about watching a geyser erupt at 10pm.
Get the car rental insurance.
Ok, normally I always decline car rental insurance. But in Iceland – just suck it up and get it. For one, it's incredibly easy to damage your car in Iceland in ways that you would never think of. The wind is seriously fierce here. So fierce that it's not uncommon to have your car door ripped clean off when you open it in the wind. It also means your car may be getting pummeled with sand and ash when you drive through a windstorm. Gravel roads. Flooded roads. All kinds of crazy stuff.
And even if you think you still won't need it, keep in mind that many car rental companies in Iceland are notorious for finding damage to charge you for anyway. Just read the reviews of any car rental company in the area and you'll see what I mean. So just get the extra insurance so you don't need to worry about this.
Another note on this topic – take pictures of your rental car before you leave the airport, just in case you need to prove the condition it was in when you picked it up.
Watch out for one lane bridges!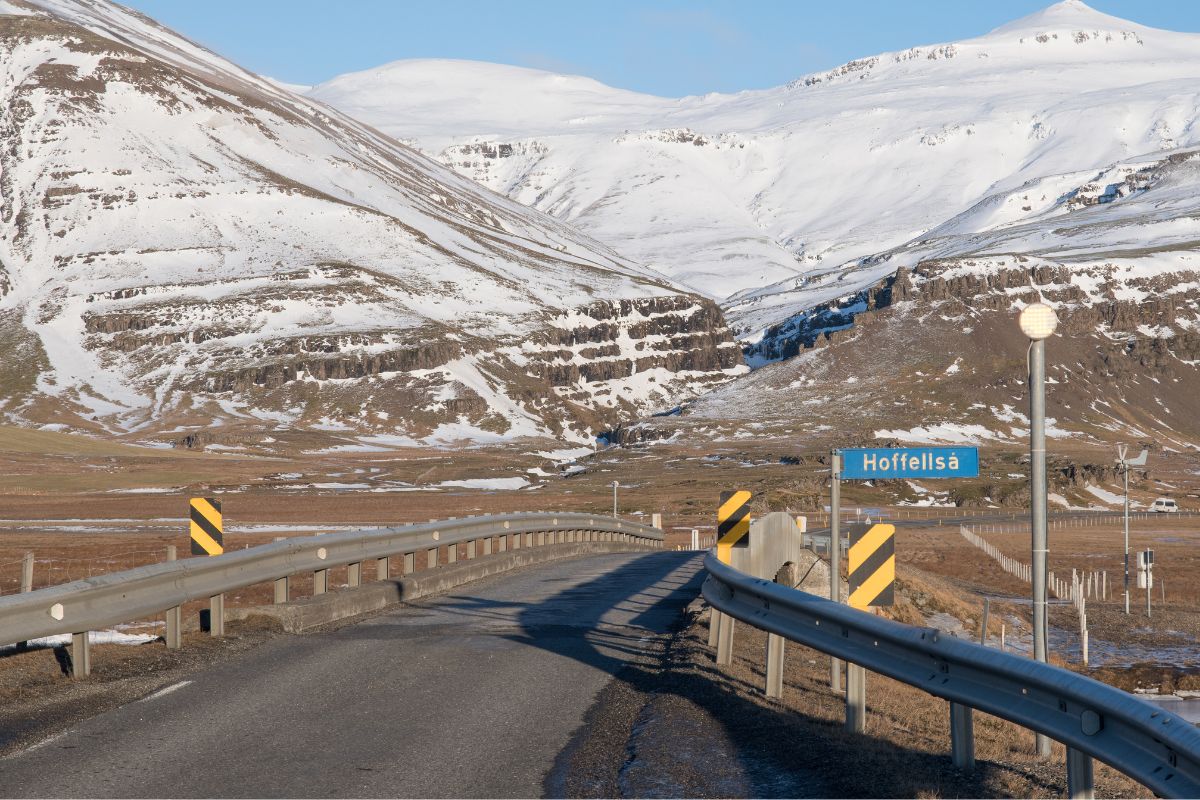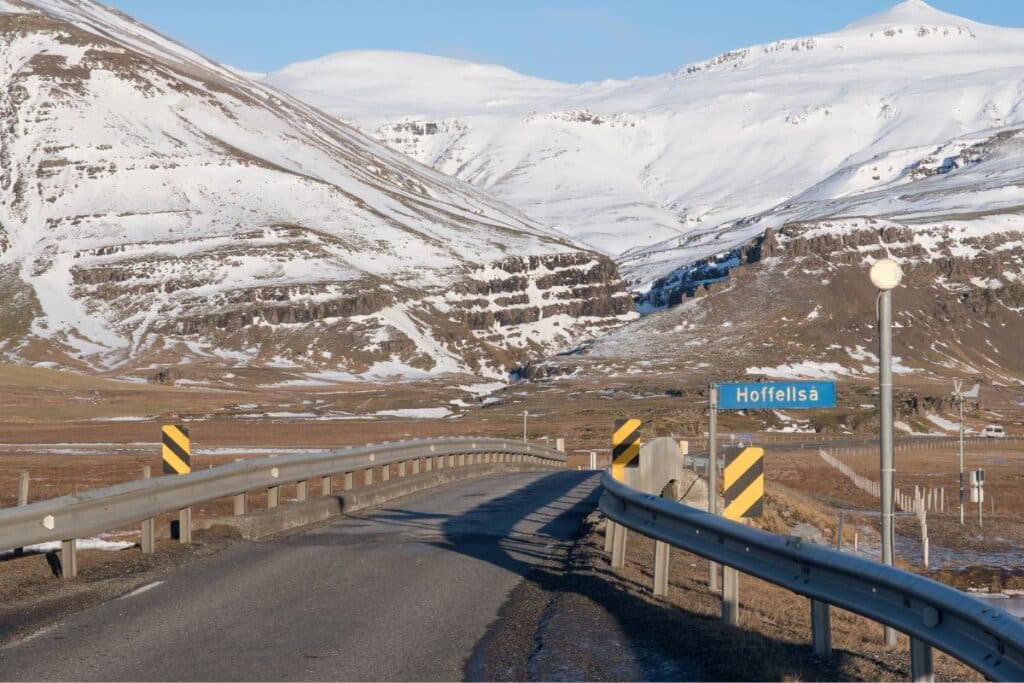 If you plan on driving the south coast of Iceland, you will certainly encounter more than one of their prolific one lane bridges. There are no signals and not much rhyme or reason to who goes first when you come up on one of these. So just be aware, and pull to the side if there's traffic coming from the other direction.
Make it a road trip.
Now we are not typically road trip people. I much prefer to unpack into a comfy hotel and use it as my home base for a week. But not in Iceland. There is too much to see, and those things are way too spread out to have a single home base. In order to properly appreciate this country, you are going to have to move around.
Yes, some tourists opt to use Reykjavik as a home base, but I wouldn't recommend it. You will spend way more time driving each day to take day trips than you will actually spend at the sites you are interested in.
Tipping is not a thing here.
(Well, for the most part.) Iceland doesn't have a strong culture of tipping. You may occasionally find a tip jar at quick service restaurants or coffee shops, and you can feel free to drop in some change if you have it on you.
Servers don't expect tips, but no one will turn it down if you want to leave a small cash tip on the table or round up when paying with cash. But note that there won't be any way to tip on your credit card slip, so don't sweat it if you don't have cash to leave. It's not an expectation.
But I do recommend giving a tip to any tour guides that do a great job – it's more common there and they will likely spend quite a bit of time with you!
More Iceland Trip Planning Resources
If you're planning the ultimate trip to Iceland, be sure to check out these other helpful articles: