If you're planning a trip to Iceland's famous Golden Circle, don't miss a stop at Laugarvatn Fontana. This popular spa offers a beautiful lakeside geothermal pool and a super cool geothermal bread baking experience. Here's our review of the bread baking tour!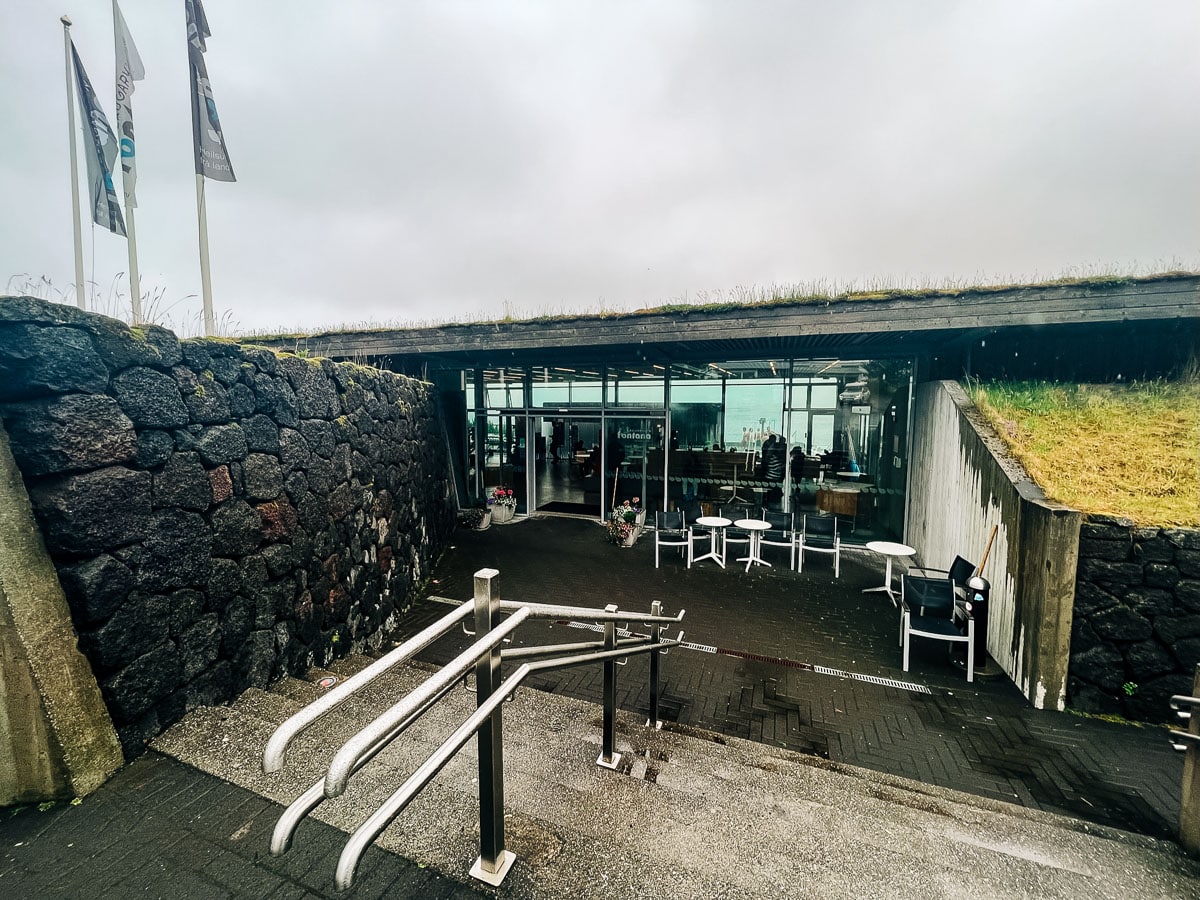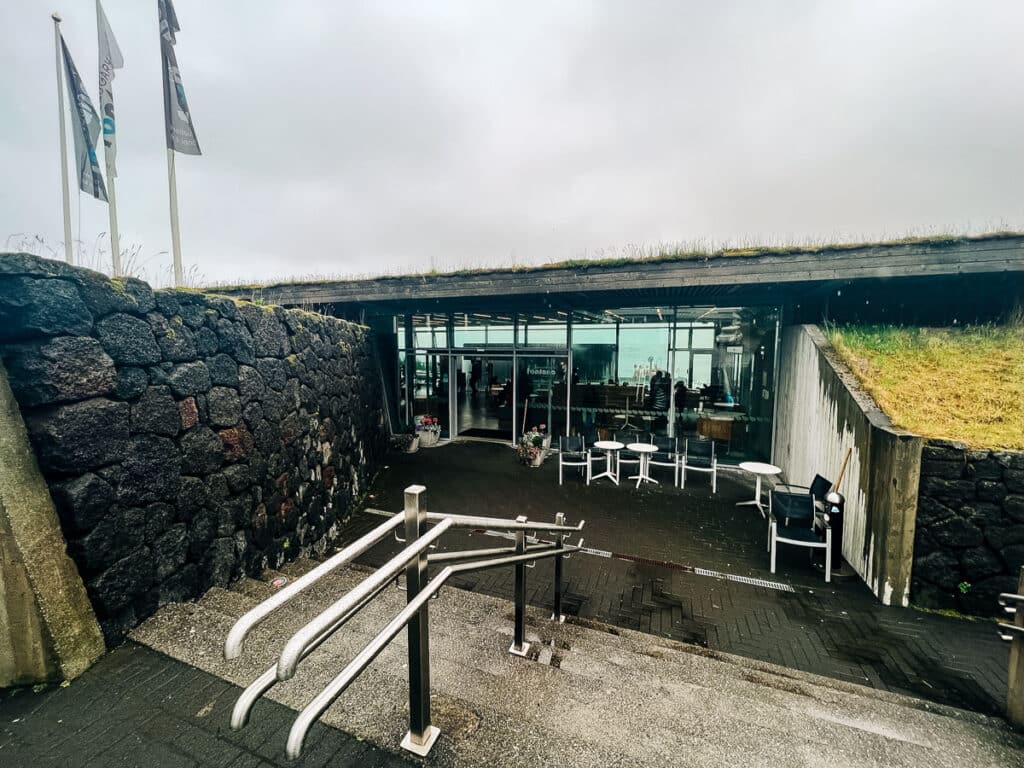 About Laugarvatn Fontana
Laugarvatn Fontana is a lovely lakefront spa that's built upon a natural geothermal hot spring. The name Laugarvatn is actually the name of the lake that borders the spa. The hot geothermal springs run under its surface, feeding the warm water pools and heating the ground all around the lake.
In fact, the ground becomes so hot that you can literally use it to bake bread (or boil eggs)! Hence, their famous geothermal bread baking demonstration.
Geothermal Bread Baking Tour
Of course we couldn't pass up a chance to see how bread can be baked right in the ground. I am also a food blogger, after all! So we booked the geothermal bread baking tour, which runs twice each day.
I definitely recommend booking this activity in advance. Our tour group was completely full. It's super popular after being featured on Zac Efron's show Down to Earth.
We checked into our tour about 15 minutes before the start, and waited in the spa's small café area. The café was pretty packed with tourists and tables weren't be cleaned or cleared… so it felt a little bit chaotic to start with. But our tour guide did eventually come along and round everyone up for the bread baking!
The weather wasn't too cooperative that afternoon, with some light rain and a fair amount of wind. But we were ready to brave the elements to bake some bread!
We were led down a short path to an area beside the lake, where we could see small mounds where items were currently baking and steam rising off the hot dirt. A pretty neat sight!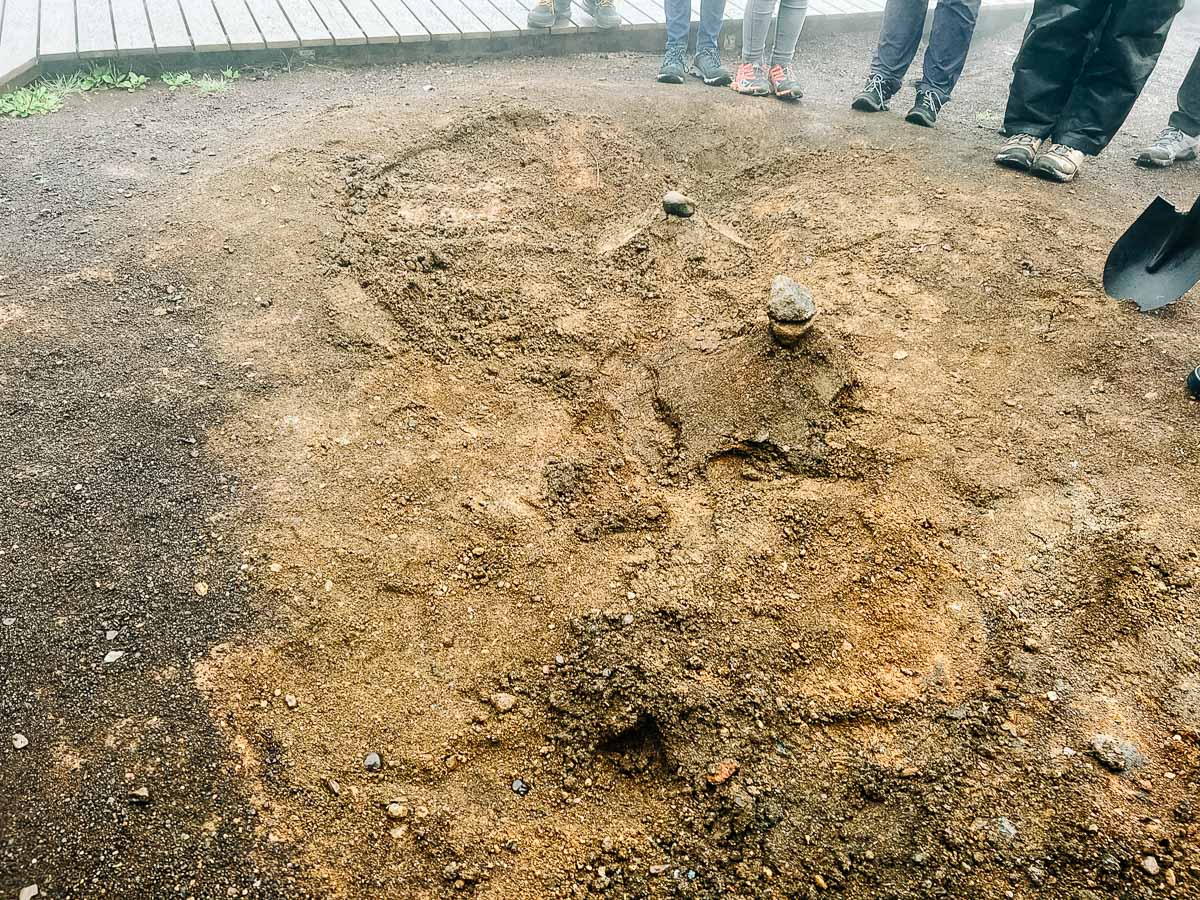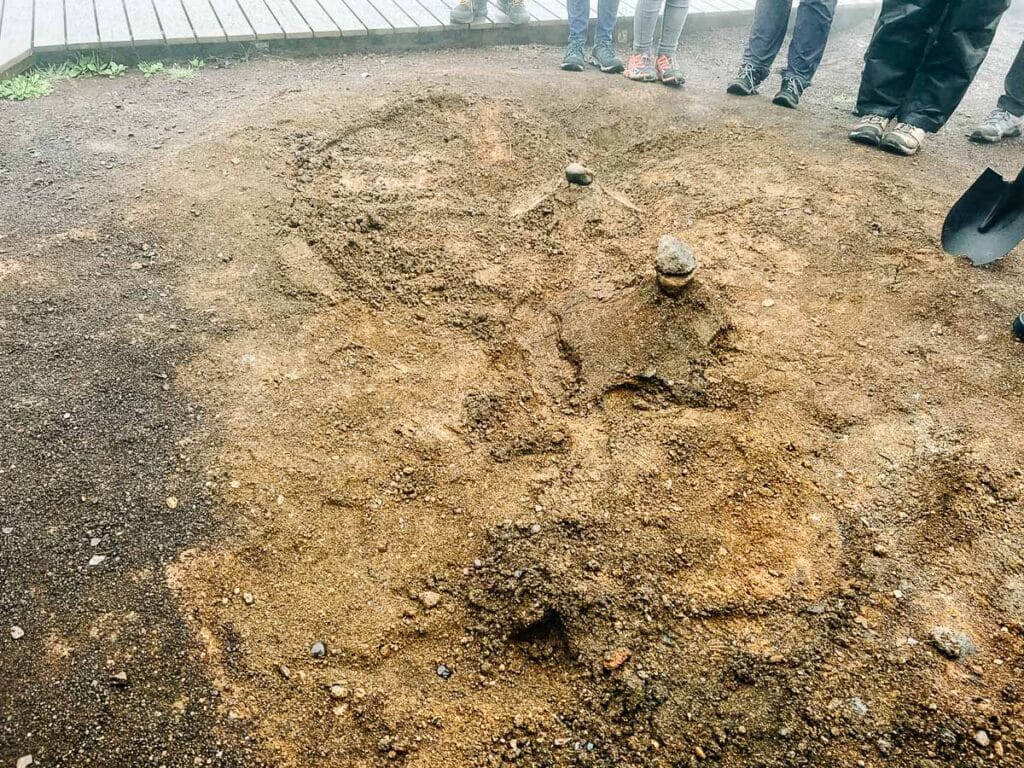 Then our guide gave us a demonstration of how they go about baking their famous rye bread. Of course, the bread doesn't bake instantly. It takes 24 hours! So we started off the demonstration by unearthing the loaf of bread that was buried in the hot ground the day before.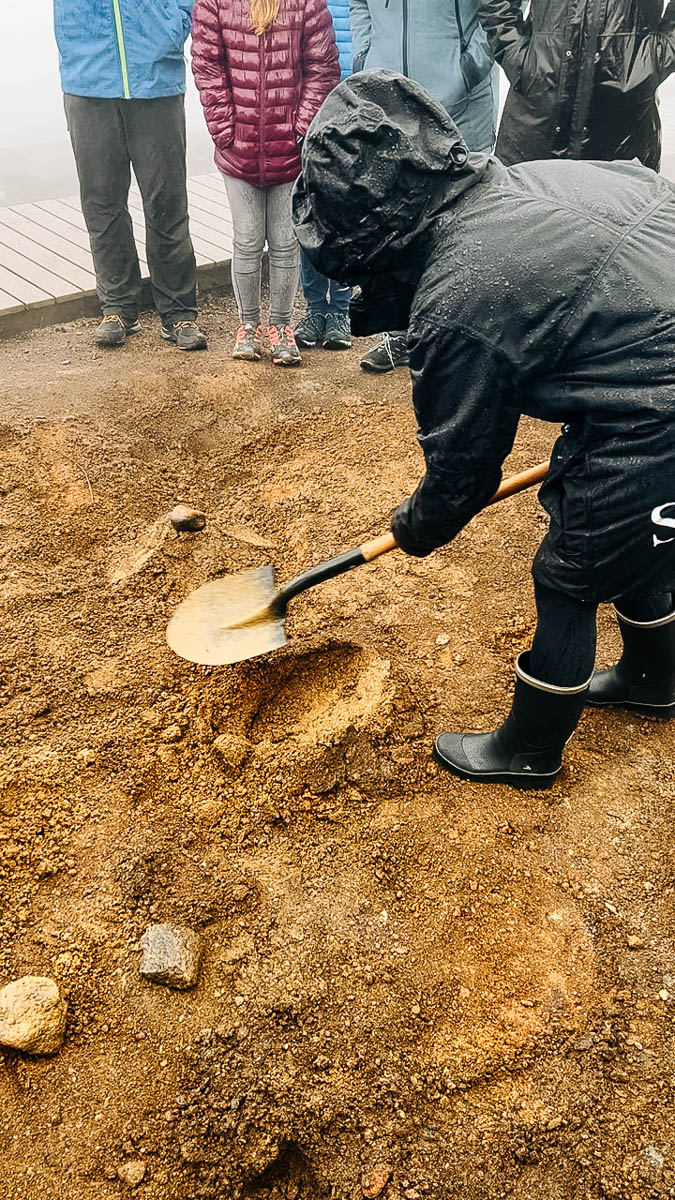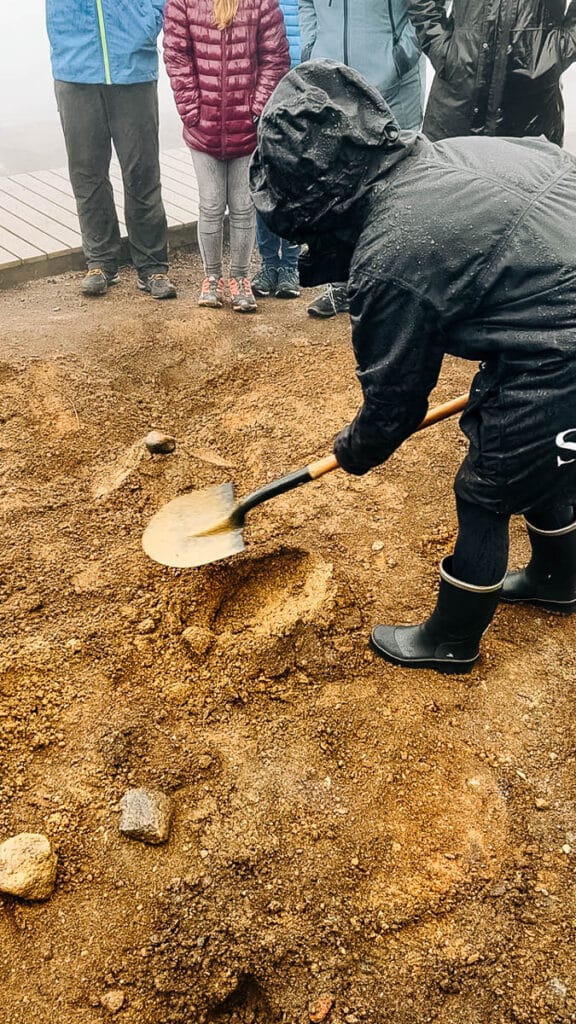 She made a little show of digging it up and finding the "buried treasure", which the kids in the group appreciated. Then walked the hot bread pot around so everyone could take a look at the contents.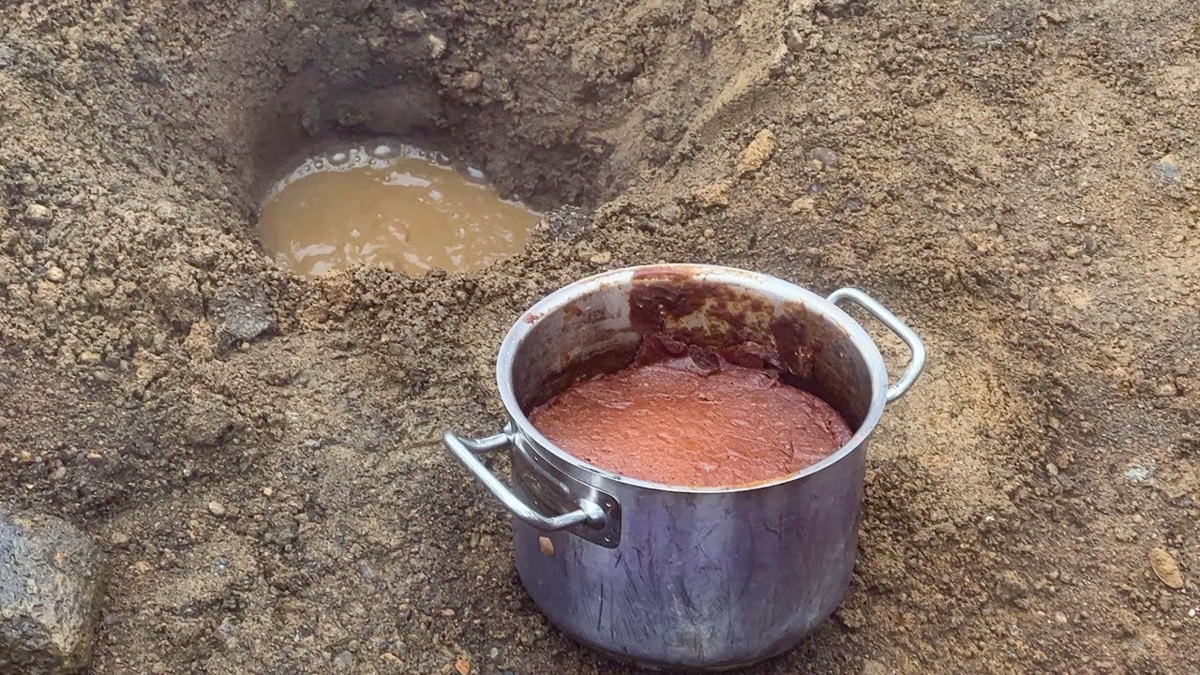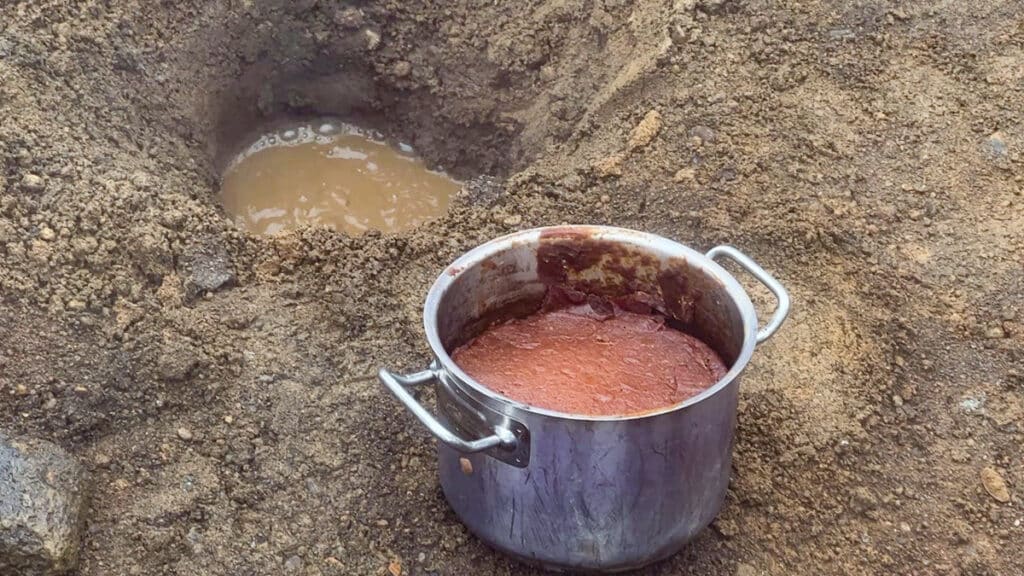 And then she walked us through the process of burying the next loaf – which I assume tomorrow's tour group would unearth. It was a pretty quick demo, but still interesting and a unique thing to see. I do think we rushed through it a bit due to the unpleasant weather outside.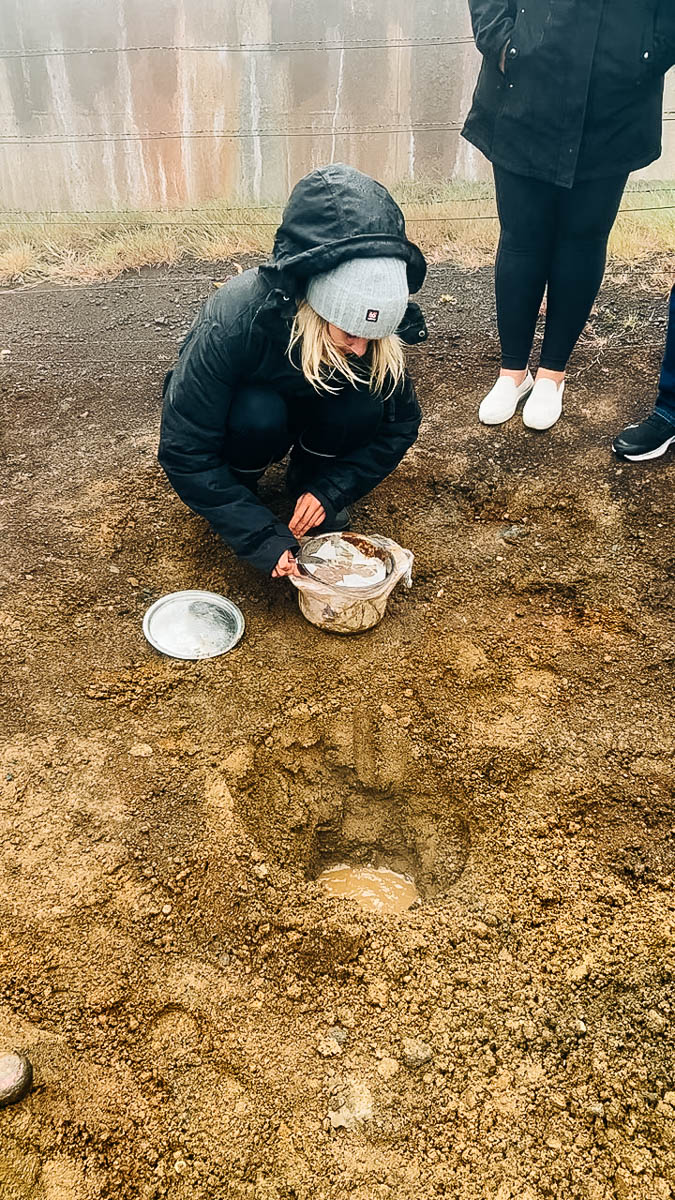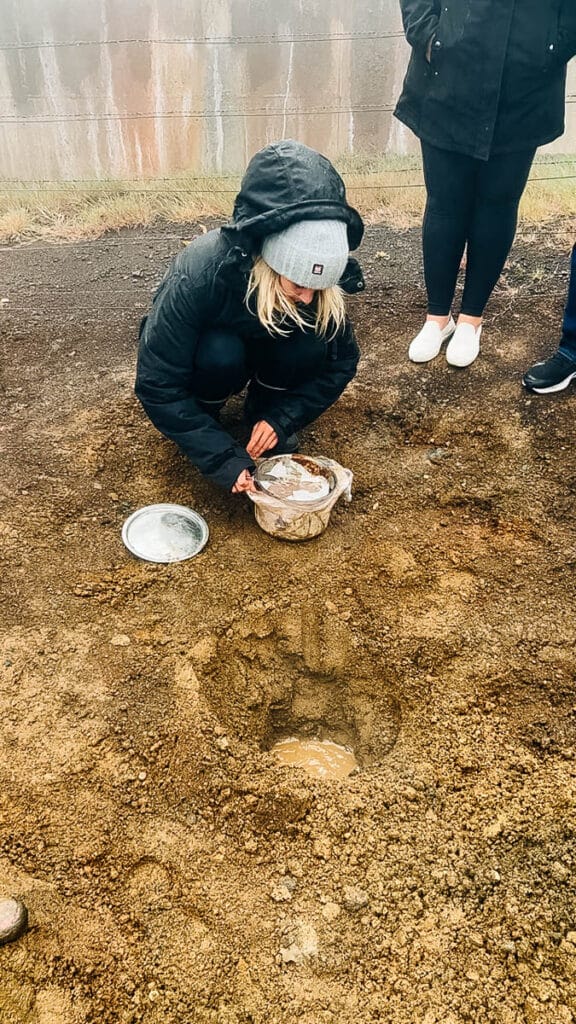 Then we all returned to the cafe area, where we had a chance to sample the freshly baked rye bread.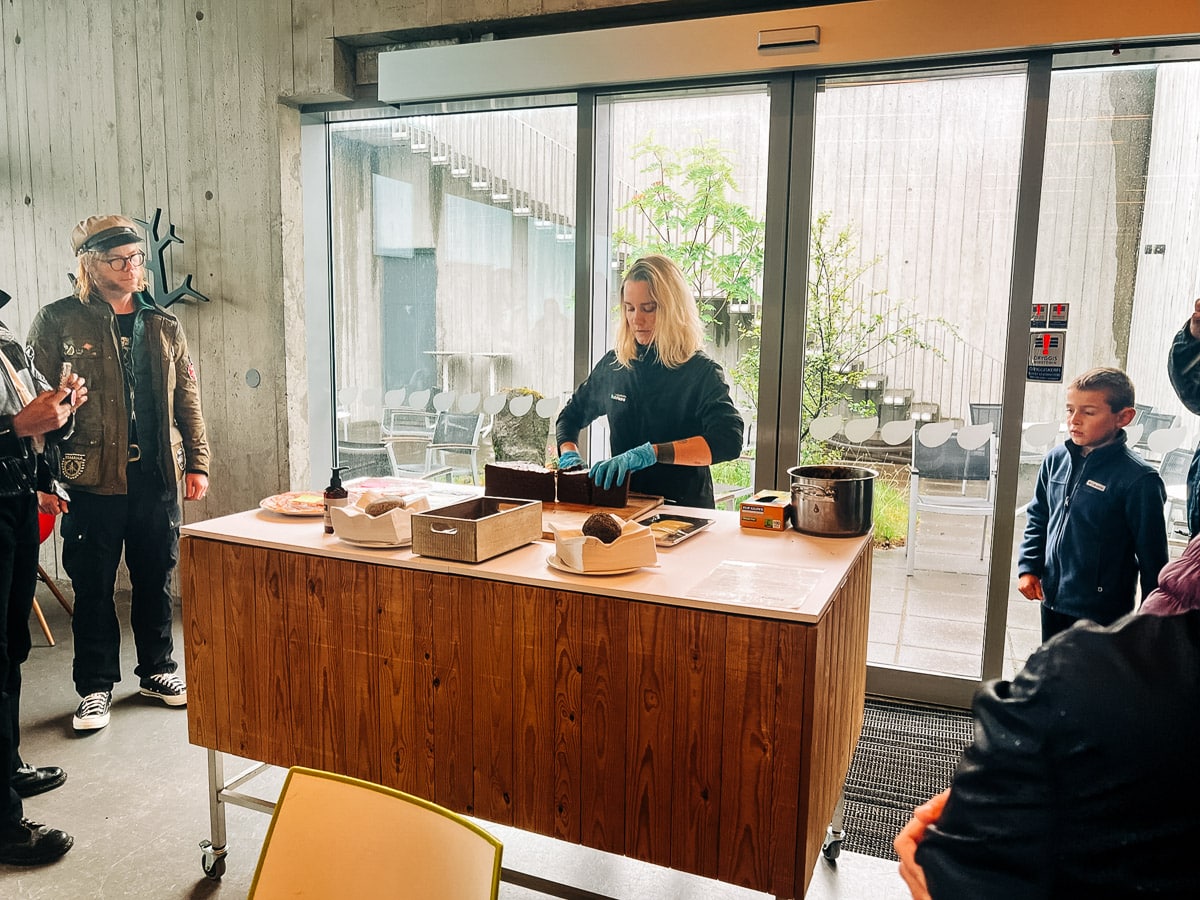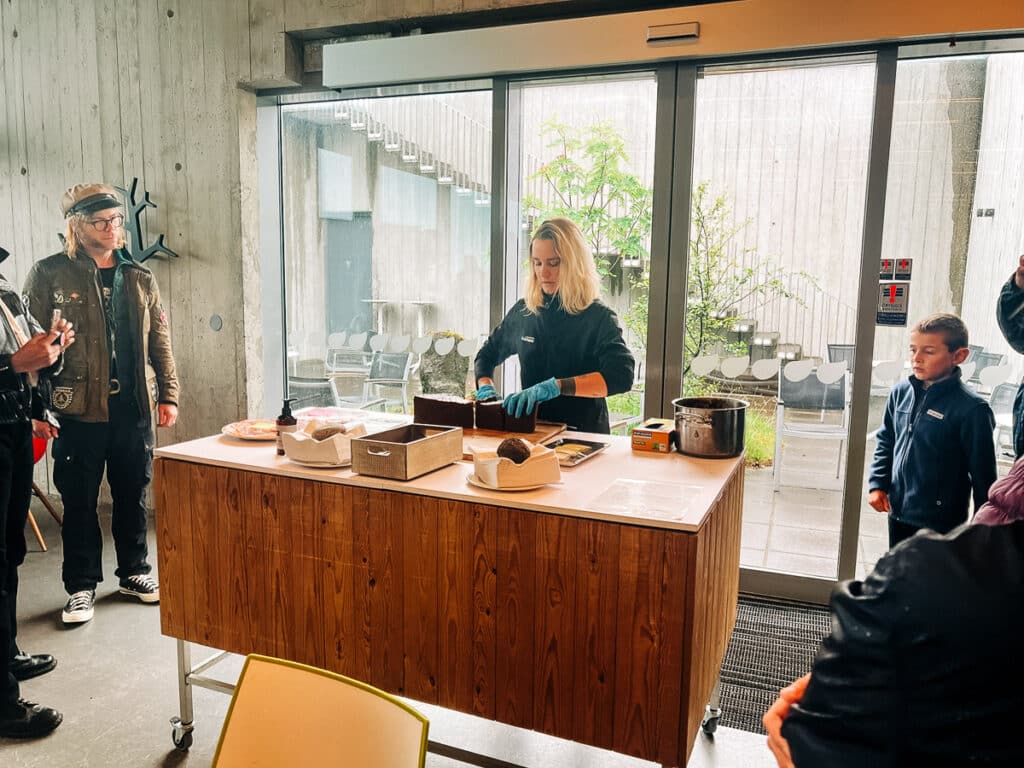 She recommended everyone try three slices – one plain, one with just butter, and one with butter and a slice of trout. We tried it all three ways and I do have to say that it was delicious.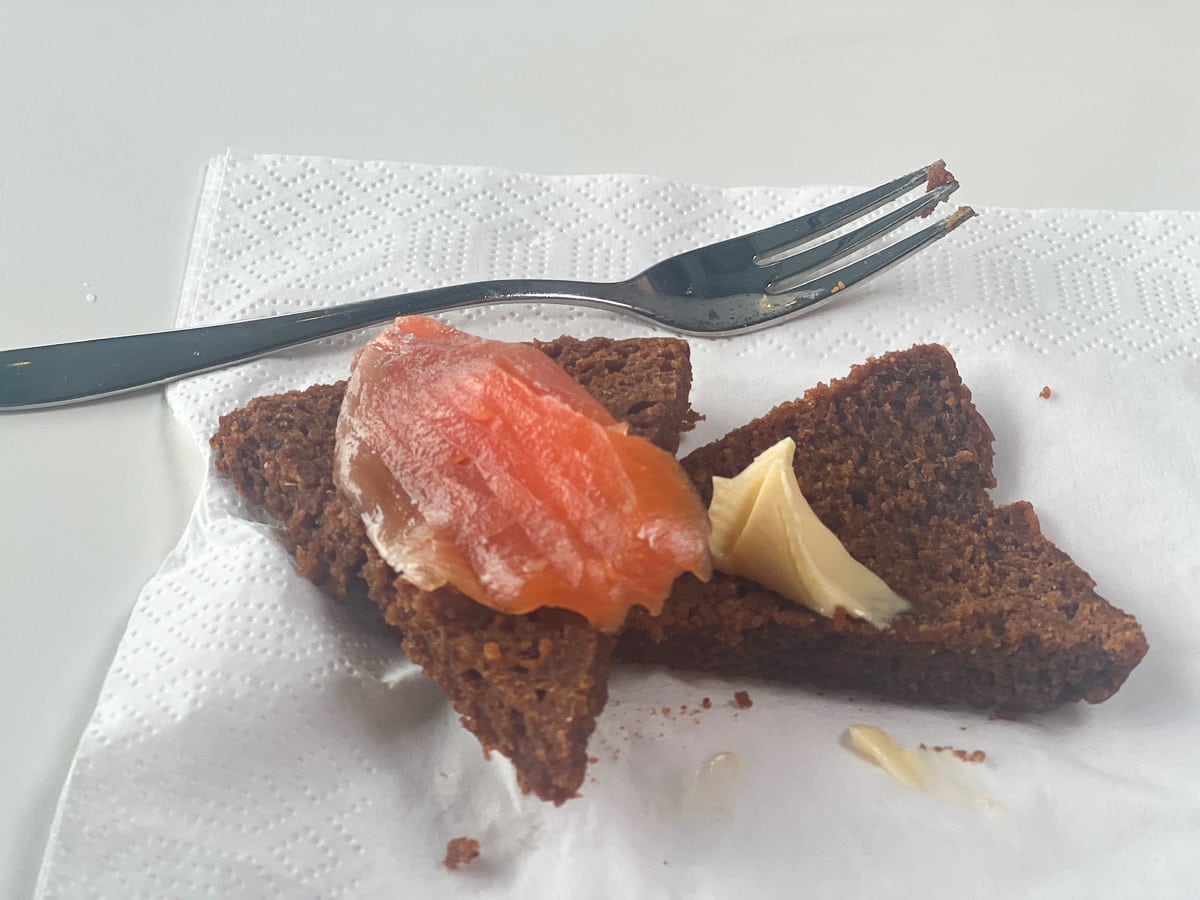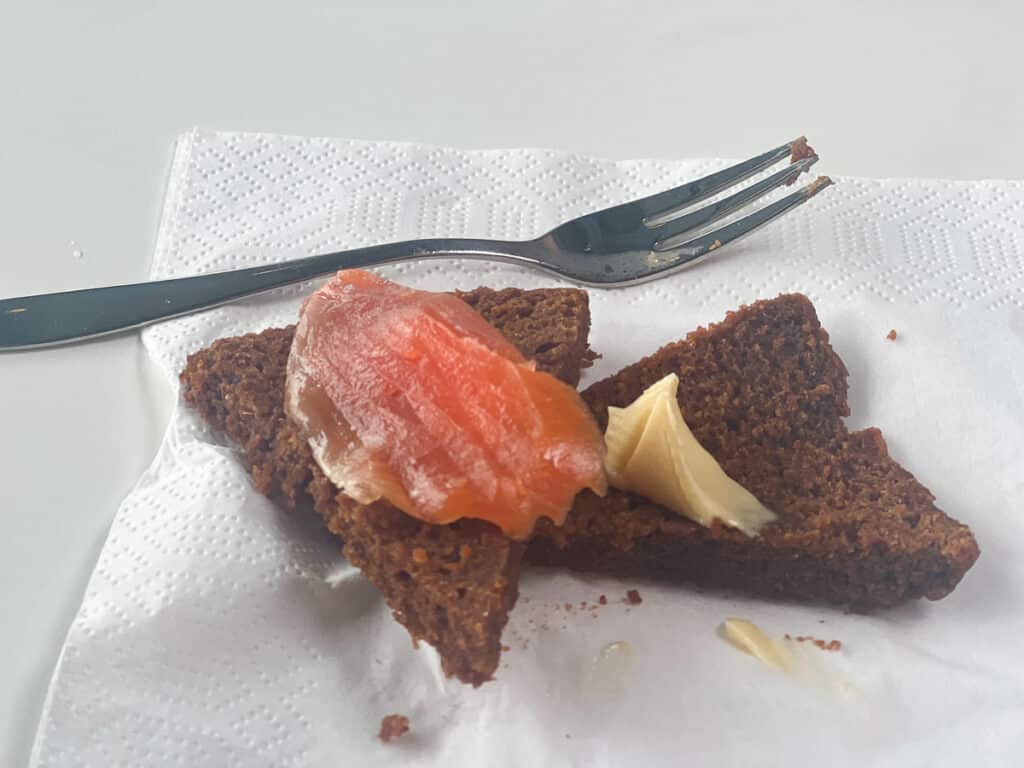 Although my seven year old was not a fan – haha.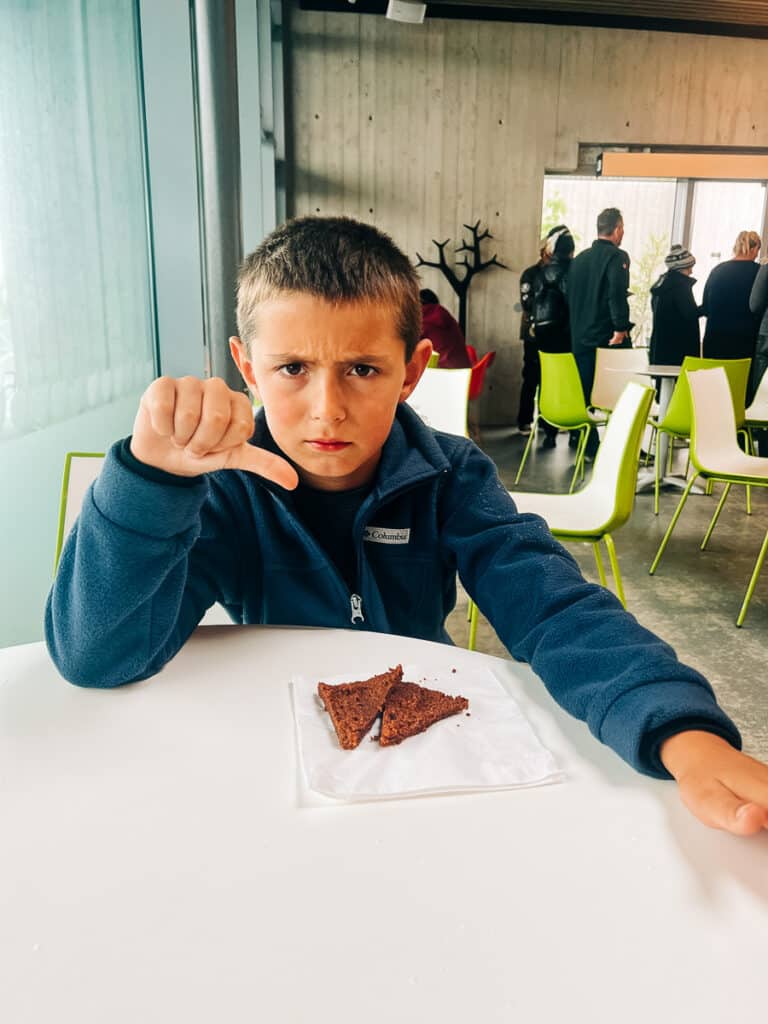 In total, the bread baking tour lasted about 30 minutes and was a totally worthwhile stop and our way around the Golden Circle.
Swimming at Laugarvatn Fontana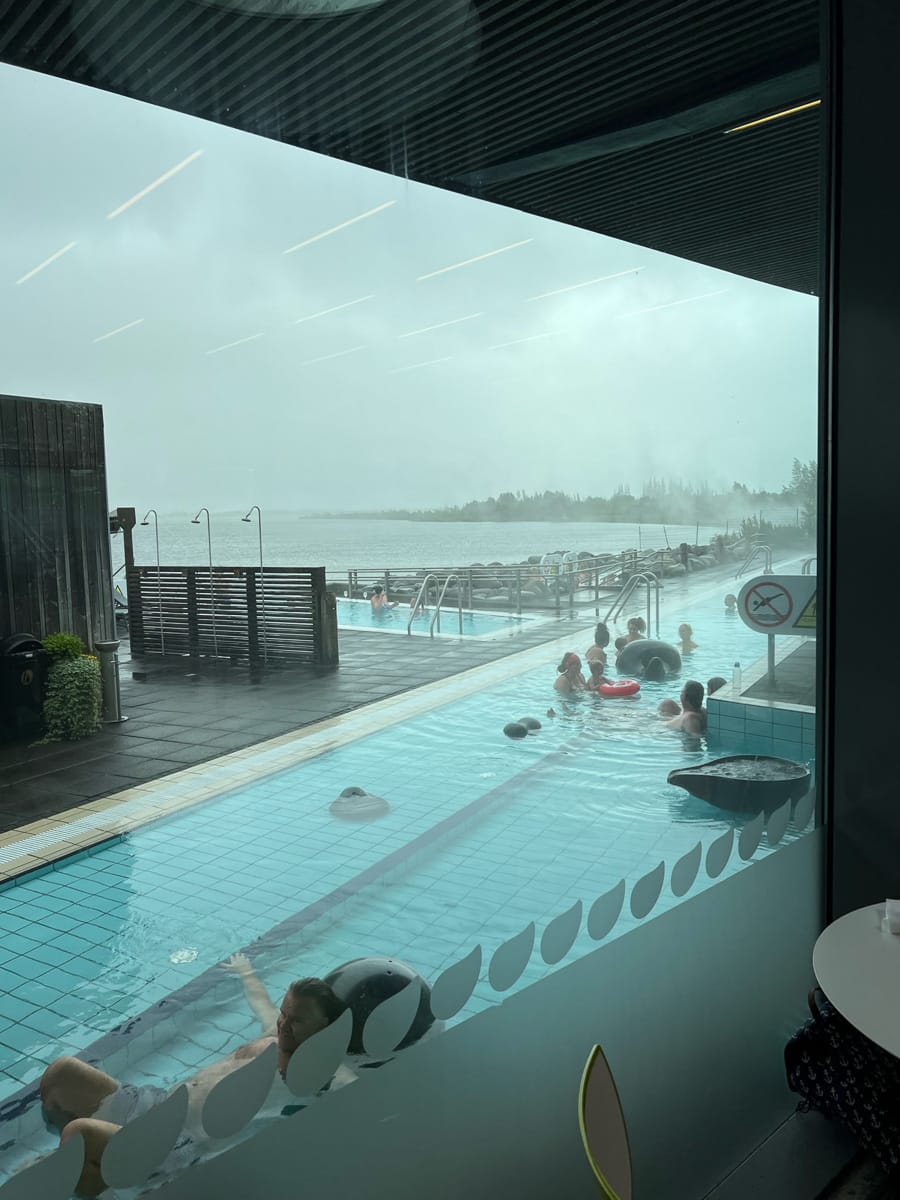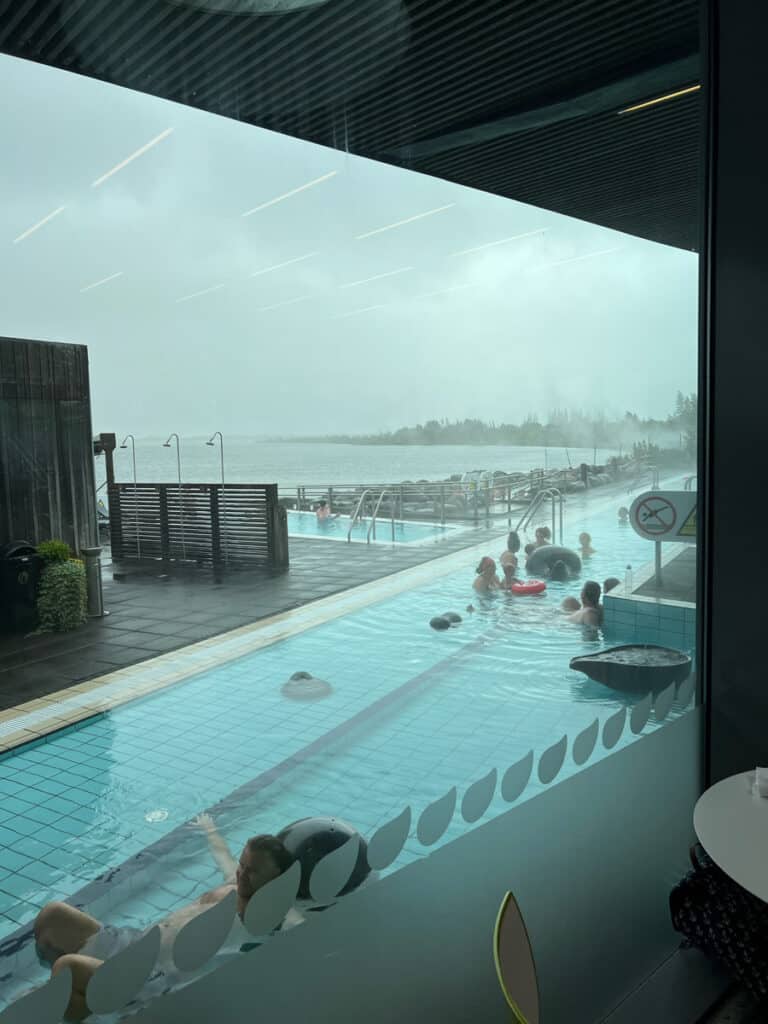 If you want to spend some more time at the spa, another option is to take a swim in their warm geothermal pools. On a clear day, this is a whole lot more scenic with a view of the beautiful lake and volcanoes in the background. But it was awfully cold and cloudy when we visited, so we opted out of swimming.
If you do want to swim, it can be reserved in advance or when you arrive. It's possible that it books full, but there was plenty of open times every day on our summer trip, so I would suggest staying flexible on this one. We saw families of all ages enjoying the pools, so you can feel free to bring the kiddos here.
Would we do this tour again?
Well I probably wouldn't literally do it a second time. But I'm very glad we had a chance to do it once.
The experience did feel a bit rushed and it's probably a tad bit overrated thanks to Netflix. But hey – we got to eat bread that we dug out of the ground, and where else can you do that? I say this is worth a stop if you are going to be driving the Golden Circle anyway and the tour times fit into your agenda.
It's located part way between Thingvellir National Park and the Geysir Hot Springs area, so you'll likely be driving right past it. And if you are travelling with kids, be sure to stop at the Efstidalur II ice cream barn just 15 minutes away for a treat.
Booking Tickets for the Geothermal Bread Baking Tour
You can certainly book directly with Laugarvatn Fontana, but I actually recommend booking through a service like Get Your Guide (this is what we use). The reason is that they tend to have more flexible cancellation and refund policies, which I really appreciate when planning big, expensive, complicated trips. You just never know what might come up that changes your plans.
You can check availability and book tickets here.
More Iceland Trip Planning Resources
If you're planning the ultimate trip to Iceland, be sure to check out these other helpful articles: