Locals Tips for Budapest: Budapest Travel Tips from A Hungarian Travel Blogger. A Quick List of What to Do in Budapest from a Local!
This post is part of our Tips from a Local interview series, where we interview locals for insiders travel tips about their city! Today, we're chatting to Barbara Wagner, who blogs at Jet-Settera about her life and travels. If you're wondering what to do in Budapest, read on for Barbara's top tips!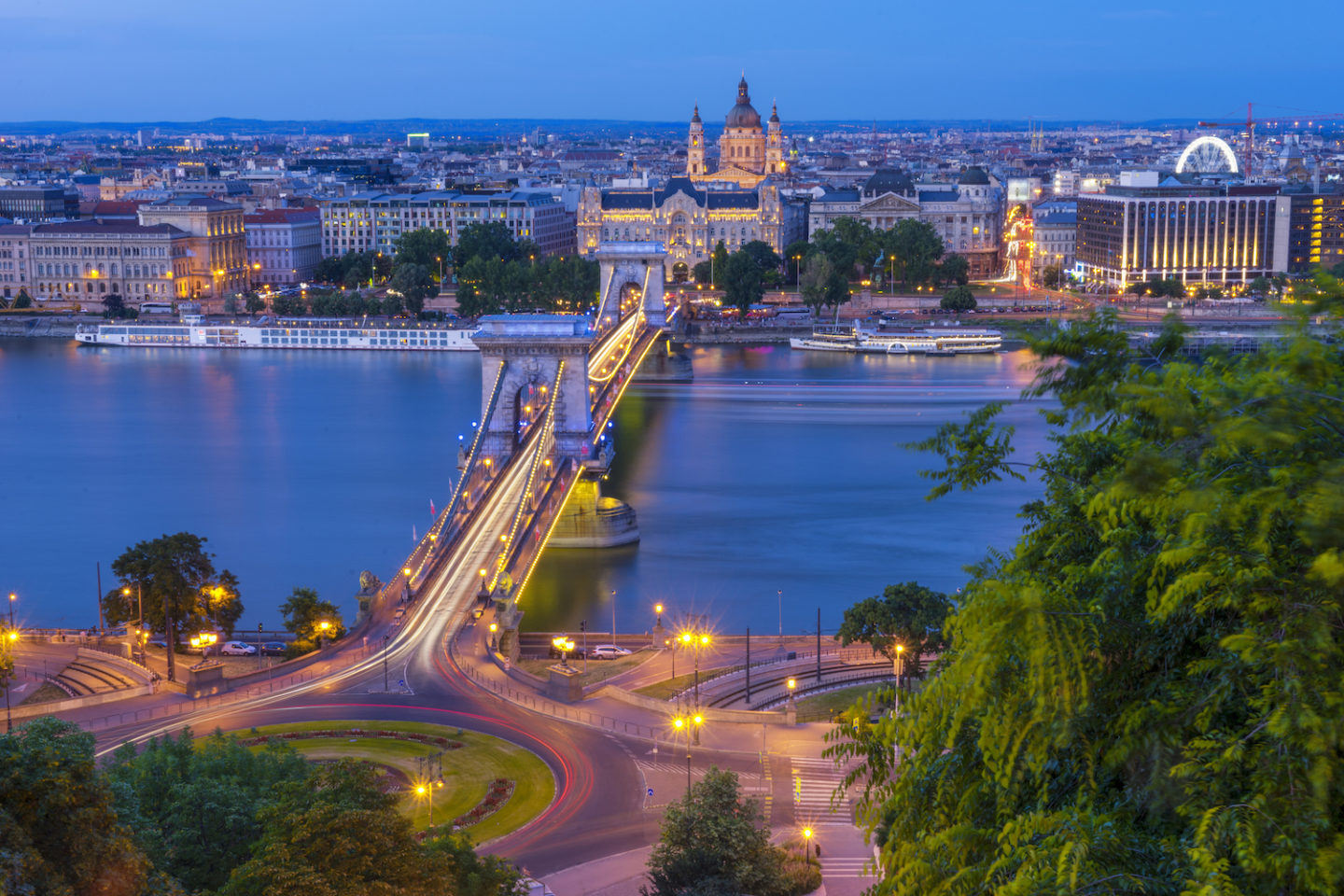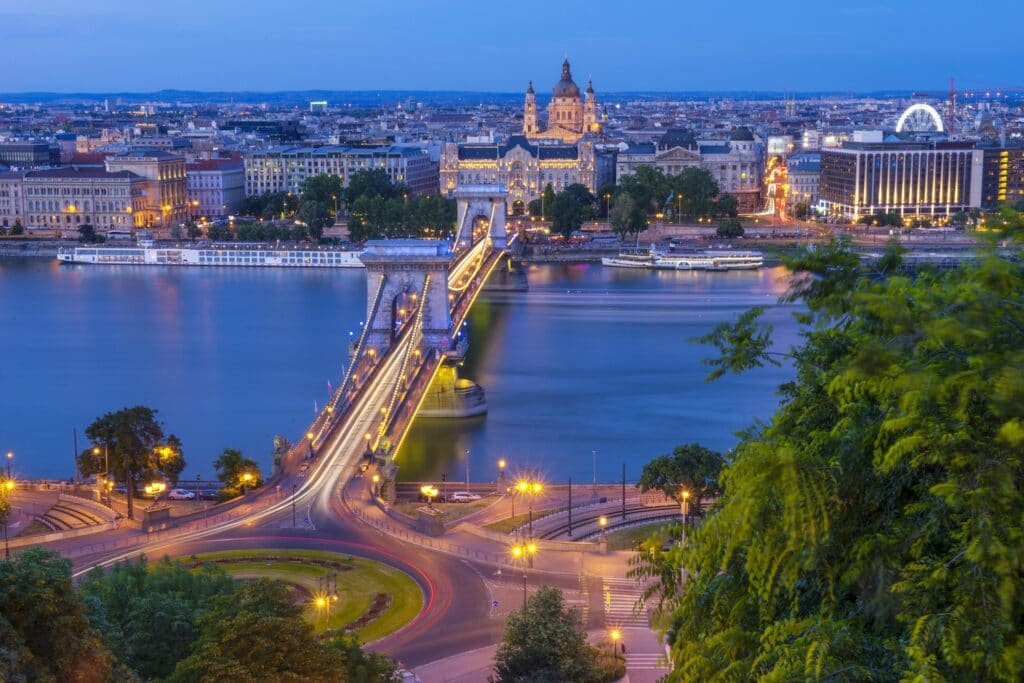 ***
Thanks for Taking the Time to Chat with Us, Barbara! Can you Tell Us About Your Life as a Local in Budapest?
I grew up in Budapest then I studied and worked in New York and in Oxford. These days, I live between Budapest and London, and work as a freelance writer.
---
If you're planning a trip to Budapest, be sure to check out our Where to Stay in Budapest Guide to find the best areas to stay in Budapest!
---
What Are Your Favorite Spots for a Beer or Cocktail in Budapest?
The Jewish District is full of trendy bars and restaurants, and is great to explore.
The best bars in Budapest are set up in the courtyard of abandoned buildings, and are called ruin pubs. One of the most famous bars is Szimpla Kert (Kazinczy u. 14), which was also featured in the New York Times. Szimpla is one of these ruin pubs. Ötkert is another famous ruin pub (Zrínyi u. 4), and it's near the Chain Bridge.
Divino is a trendy wine bar right near St Stephen's Basilica (Szent István tér 3).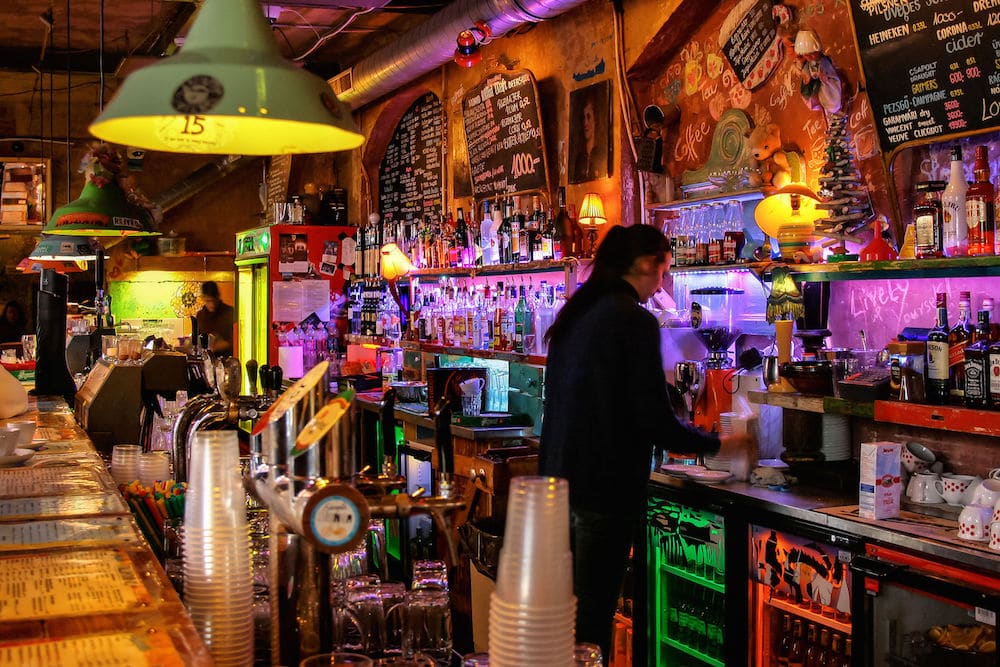 What Are Your Top Don't Miss Highlights In Budapest?
Every tourist should visit the presidential palace and the Matthias Church on the top of Buda hill. The Parliament building and St Stephen's Basilica are also a must. The Great Synagogue is the largest synagogue in Europe, and is very beautiful, so you should see this as well!
Heroes' Square and the Vajdahunyad Castle behind it is particularly interesting , as well.
For museums, the House of Terror is an interesting museum about the Communist era in Hungary, and the National Museum is quite beautiful, with displays about the history of Hungary.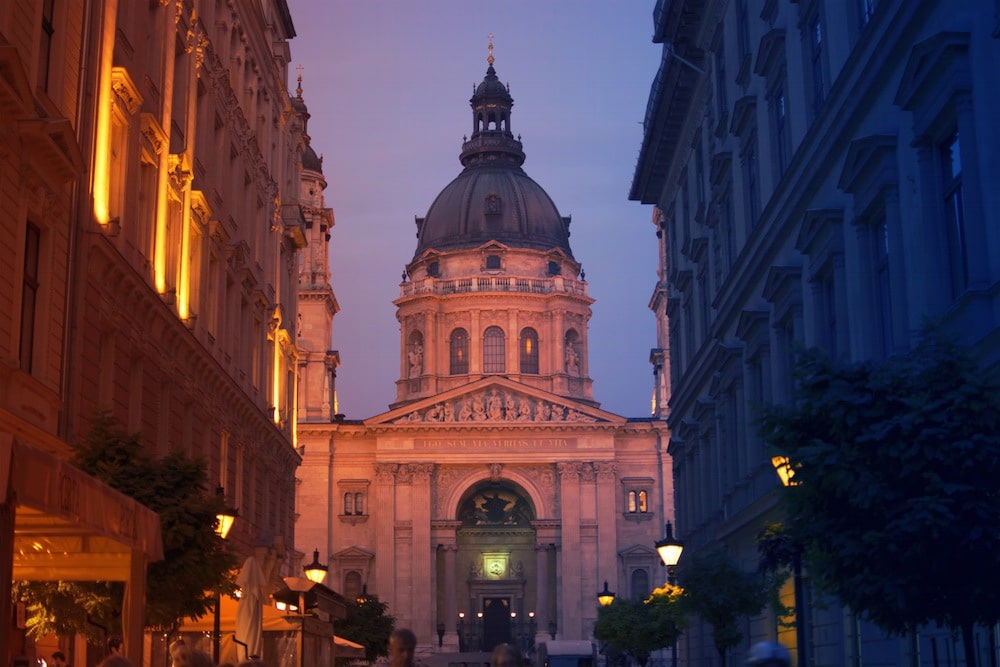 What Are Some Hidden Gems You Want Visitors to Know About In Budapest?
There are some great Michelin-starred restaurants, such as Tanti (Apor Vilmos tér 11-12), Onyx (Vörösmarty tér 7), Borkonyha Wine Kitchen (Sas u. 3) or Costes, which has a location near the Central Market Hall (Ráday u. 4), and one near the Chain Bridge (Vigyázó Ferenc u. 5).
I also love the New York Cafe at the Boscolo Hotel (Erzsébet krt. 9), which prides itself on being the most beautiful cafe in the world. This place is over 100 years old, and many famous writers worked here. It really is quite beautiful!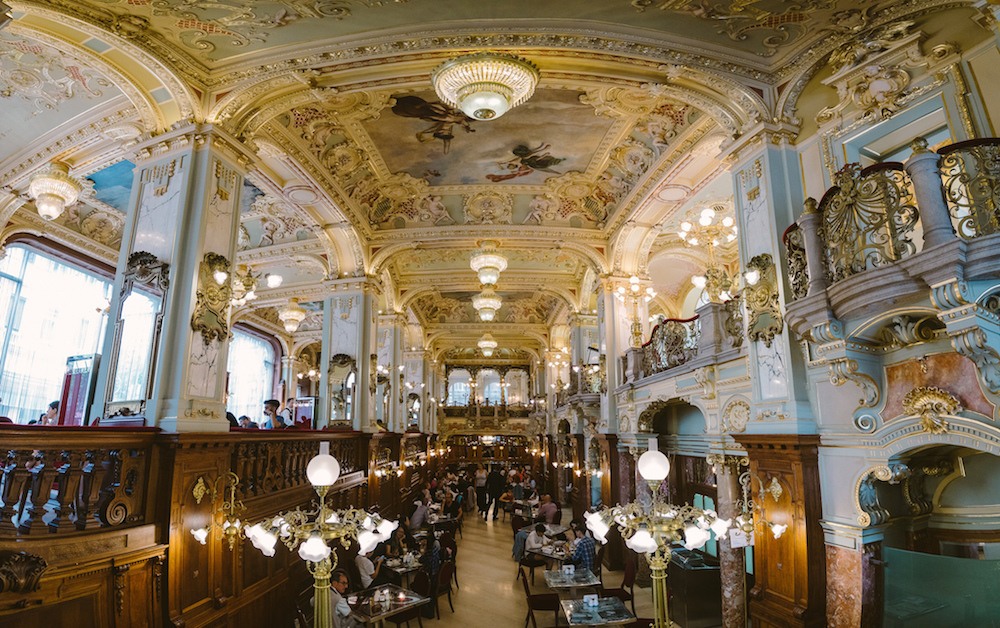 What Is the Coolest Neighborhood in Budapest & What Should a Visitor Do There?
The Jewish District has the most vibrant nightlife, especially in the summer when many of the places are open air.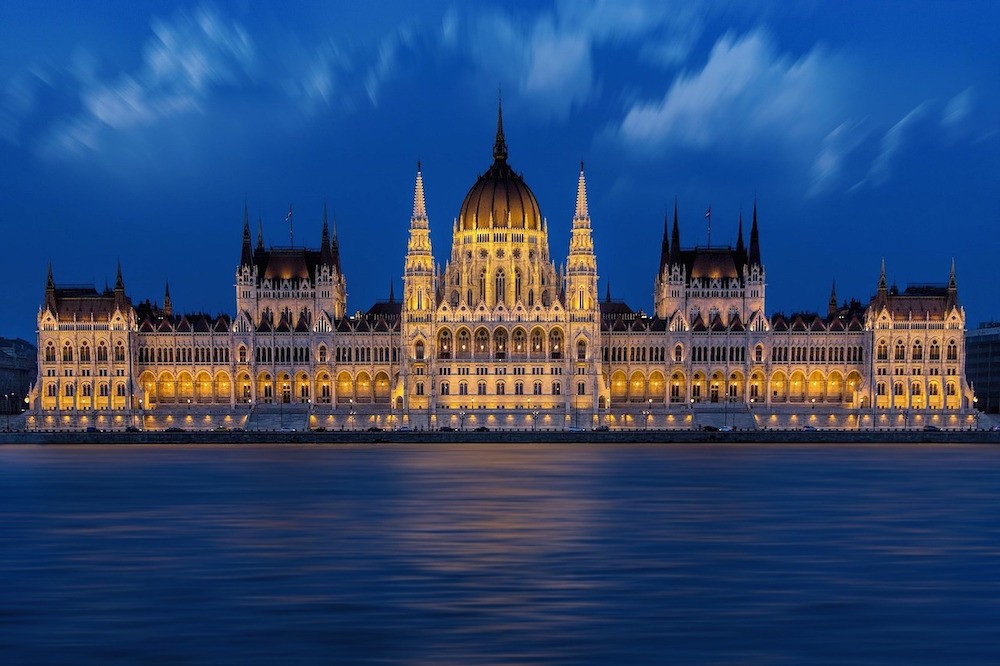 ---
Things To Do in Budapest Map
If you're heading to Budapest, be sure to save this map by hitting the star icon to the right of the map title. That way, you'll be able to view these locations in Google Maps on your smartphone.
---
What's the Best Place to Get a Great Instagram in Budapest?
If you walk up to the Citadel, on Gellert Hill, you can capture the entire city beneath you.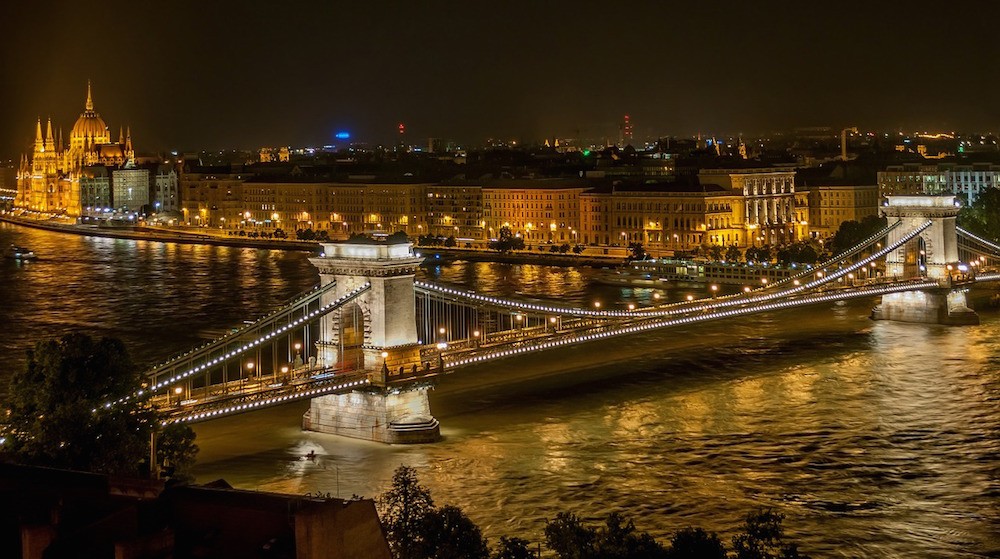 Is There Anything Else You'd Like to Add? Anything We've Missed You Think Visitors Should Know About Budapest?
Once you've run out of things to do in Budapest, take a day trip to Szentendre, a small town about an hour away from Budapest. It is a beautiful town, and is a UNESCO World Heritage Site.
What's Your Website, and Where Can We Find You on Social Media?
My blog is Jet-Settera and I write about luxury travel and lifestyle topics. On social media, the best place to find me is on Twitter or Instagram.
---
Top Budapest Hotels
Hotel Moments (Historical Luxury)
Hotel Moments Budapest — Located in a beautifully renovated historical building, a stone's throw from the Opera on Budapest's Andrassy Ave, the city's fanciest high street. This hotel looks absolutely gorgeous. It mixes old-world deco with contemporary touches giving a very elegant overall appearance. Fantastic reviews from past guests!
Check Availability & Prices on
Booking.com
---
Roombach (Cheerful & Affordable)
Roombach Hotel Budapest — This is probably where we'd stay if we wanted a lively Budapest experience, and was watching our pennies. This place looks really fun. The rooms have a very boutique feel, and the common areas of the hotel look like a very cool spot to socialize before heading out to explore. Great location – a solid budget to mid-range choice.
Check Availability & Prices on
Booking.com
---
Three Corners (Budget Friendly)
Three Corners Hotel Art — Previous guests have loved this hotel as it gets great reviews with common comments relating to the staff, cleanliness and location. Close to Kálvin tér metro and about 2 blocks from Vaci utca shopping street. The hotel has a fairly contemporary feel (although some of it is slightly dated looking), and looks really cozy. Overall, this looks like an excellent choice.
Check Availability & Prices on
Booking.com
---
Read More
Click Here to See All Our Free City Guides
---
Big Thanks to Barbara for Sharing Her Budapest Travel Tips Today! Be Sure to Read More on Her Blog, and if You Like this Post, Share it to Pinterest!