Locals Tips Rome: Rome Travel Tips from An Expat and Blogger. A Quick List of the Best Things to Do in in Rome from a Local!
This post is part of our Tips from a Local interview series, where we interview locals for insiders travel tips about their city! Today, we're chatting to Marta Nightingale-Styczen, who blogs at Vegan Beauty Travels about the highlights, hidden spots, and best things to do in Rome. If you're wondering what to do in Rome, read on for Marta's top tips!
This is our second Tips for a Local article about Rome. Be sure to check the other one as well for a different perspective!


Disclosure: This Locals Tips Rome post includes affiliate links. That means we earn a small commission when you click through or book a hotel, buy your travel insurance, etc.. You don't pay anything extra. Affiliate links are one of the ways we make money from this blog (our travel-inspired adult coloring books are another way) to keep the laptops humming! While we've made every effort to ensure the information in this post is correct at the time of writing, we can't make guarantees, as businesses and hours change!
Thanks for Taking the Time to Chat with Us, Marta! Can you Tell Us About Your Life as a Local in Rome, Italy?
I've been in Rome for almost a year, but was actually only supposed to stay for three months! As a writer, blogger and aspiring journalist, I've been blessed with so many opportunities here thanks to the open-minded and bohemian spirit of Rome…I simply can't leave. I moved here with my partner because we needed some "new air" and wanted to brush up on our Italian as well.
There's much more to Rome than a tourist might first see, and there's a whole bunch of literally hidden places that open up if you ask. Italians love their heritage, and hardly ever say no to interviews or any other "favour" that will promote their culture.
Finally, Italy is super supportive when it comes to all kind of activism, including environmental issues, so it's very convenient to live here as a strict vegan; practically every cafe here serves soy cappuccino, and some even have vegan croissants.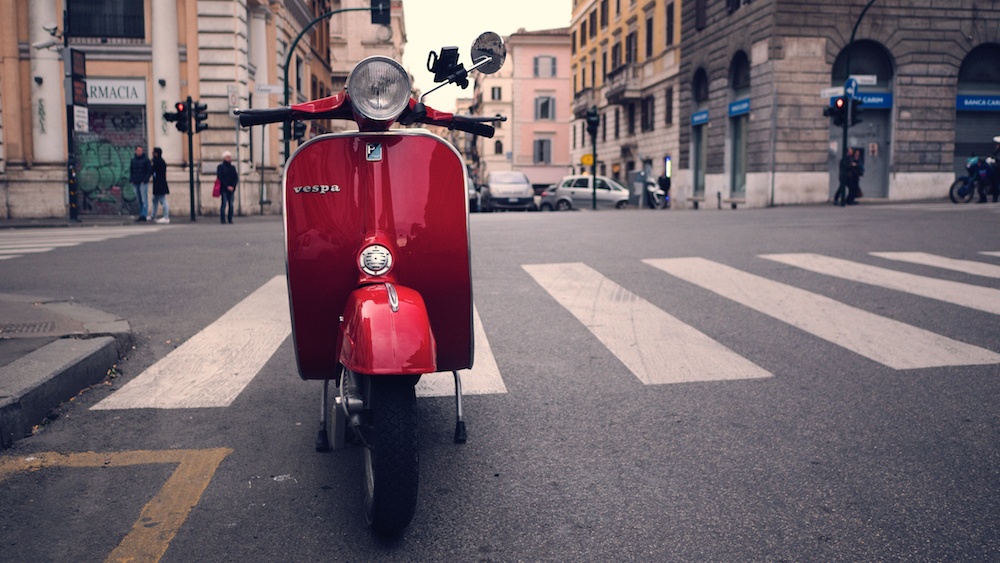 What Are Your Favorite Spots for a Beer or Cocktail in Rome?
Piper Club in Quartiere Coppedè (Via Tagliamento, 9) is a basement nightclub with house & techno beats, as well as live indie bands. It's 46 years old and used to be THE STAGE for both international and Italian stars and events. It has a lot of spirit, and that's why I love it.
For a more quiet spot, I recommend Il Margutta Veggie Food & Art (Via Margutta, 118), an active and mouth-watering art gallery in the city centre, a few steps from Villa Borghese.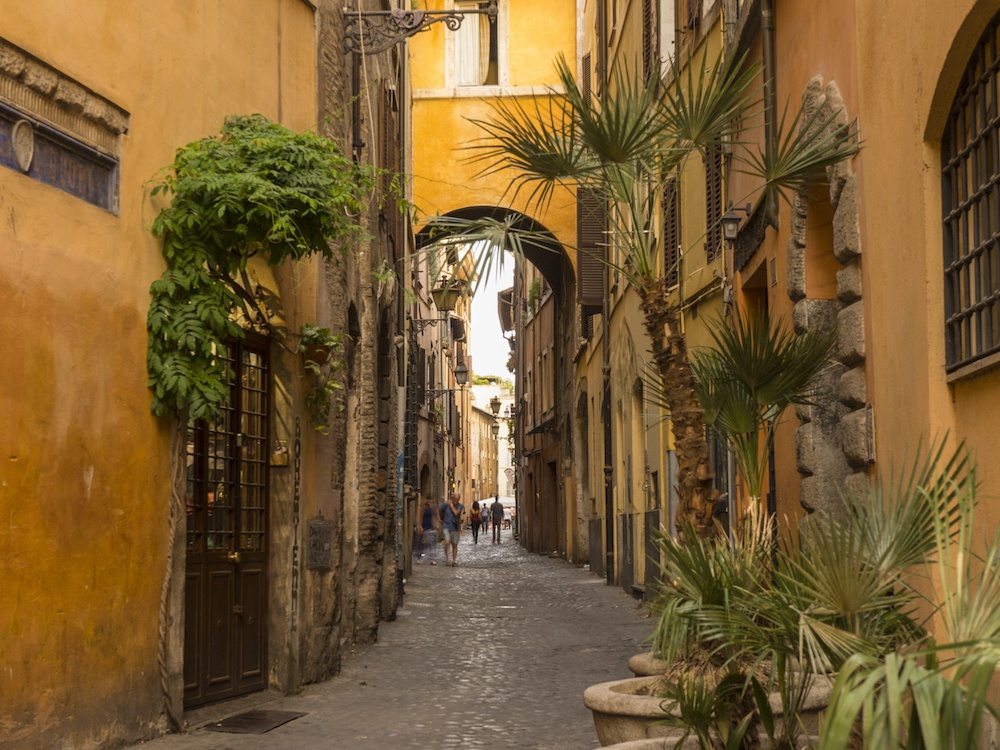 What Are Your Top Don't Miss Highlights In Rome?
The ancient sites such as the Colosseum, Pantheon, Roman Forum, Trevi Fountain or Castel San'Angelo are obvious, and represent a week's worth of exploring Rome. (Ed note: If you're planning one week in Italy, you can still see many of the highlights with a tight and well-planned itinerary).
An hour or two from Rome lie the Etruscan treasures — one of the most mysterious and remarkable ancient civilizations — that charm anyone who comes close, but I wouldn't want spoil the experience by revealing their magic! I recommend a visit to the necropolis of Cerveteri.
The splendour of the Vatican is unforgettable too, but it means queuing for hours on end, even in winter [or buying skip-the-line passes to the Vatican].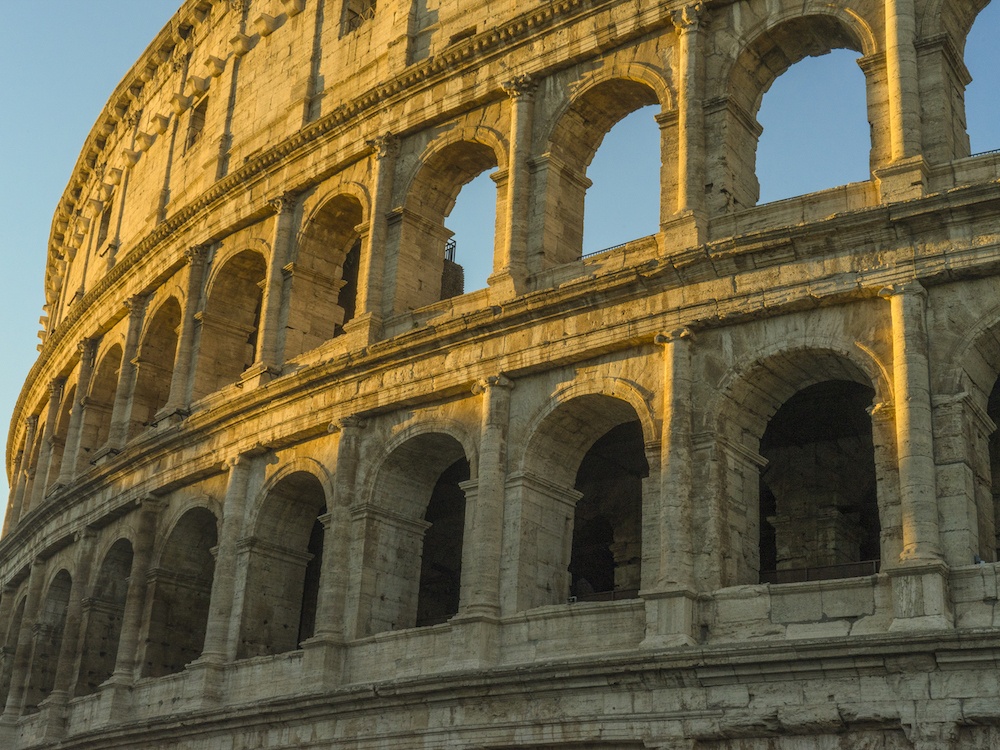 Plan Your Trip With These Suggested Posts
What Are Some Hidden Gems You Want Visitors to Know About In Rome?
Ex Manicomio (Ex-Mental Hospital –Santa Maria della Pietà) is a place that will tell you a lot about the decades' long history of changing attitudes toward mental illness, unseen anywhere else in the world so far. Its park is filled with street art, which shows another face of Rome.
Additionally, there are a lot of historically unique sites open to the public only upon request and with a guided tour, many of which are free of charge. You can find all the info at these two websites: archeoroma.beniculturali.it (Italian only) and romasotterranea.it (multiple languages).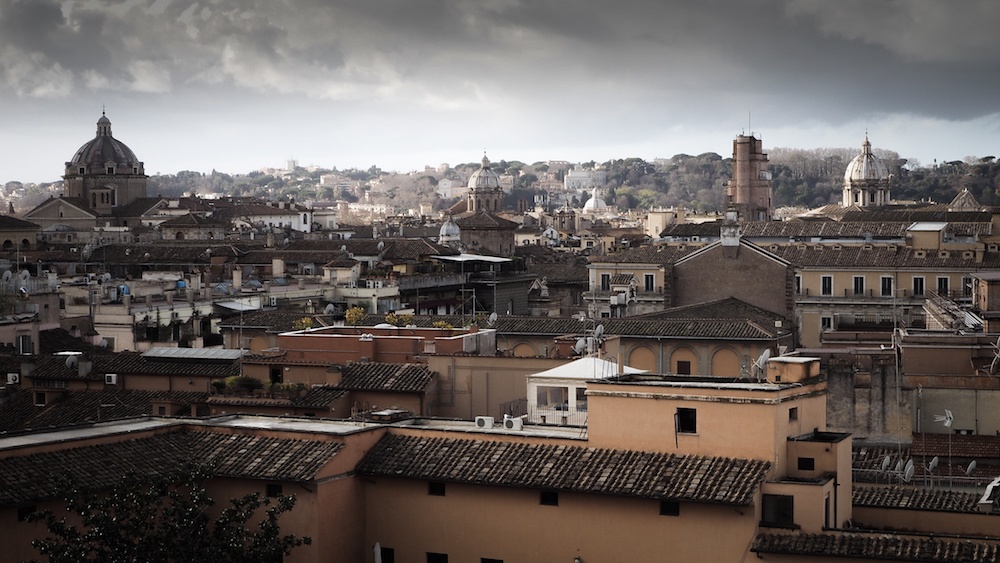 What Is the Coolest Neighborhood in Rome & What Should a Visitor Do There?
Beyond the city centre, which is absolutely amazing with its cafés, piazzas and monuments, I like Quartiere Coppedè, a surreal district with quite an unusual history. Since it doesn't count as a tourist spot, you can dip into a wacky market tucked behind a church, and then check out a few local cafés with truly Italian gelato.
---
Things To Do in Rome Map
If you're heading to Rome, be sure to save this map by hitting the star icon to the right of the map title. That way, you'll be able to view these locations in Google Maps on your smartphone. The suggestions in yellow are Marta's and the suggestions in blue are from Sara White, who we spoke with in a separate interview. The suggestions in green are from both Marta and Sara!
---
What's the Best Place to Get a Great Instagram in Rome?
People usually head to the top of St. Peter's church; I guess this is a proven spot, plus you get the benefit sightseeing in one of the most famous churches! A lot of hotels, especially in the city centre, also have good views. Grand Hotel de la Minerva at Piazza della Minerva, for example, offers a rooftop restaurant which makes a great spot for shooting photos.
Is There Anything Else You'd Like to Add? Anything We've Missed You Think Visitors Should Know About Rome?
If you are lucky to be in Italy on the 1st Sunday of a month, you can get free entry to about 300 state museums across Italy, free of charge. An average entrance fee is around 10€, but the Vatican, for example, costs 30€, so you can save a lot and spend more on gelato!
If you're in Rome for a longer visit, a monthly public transport pass costs 30€ and covers all types of public transport.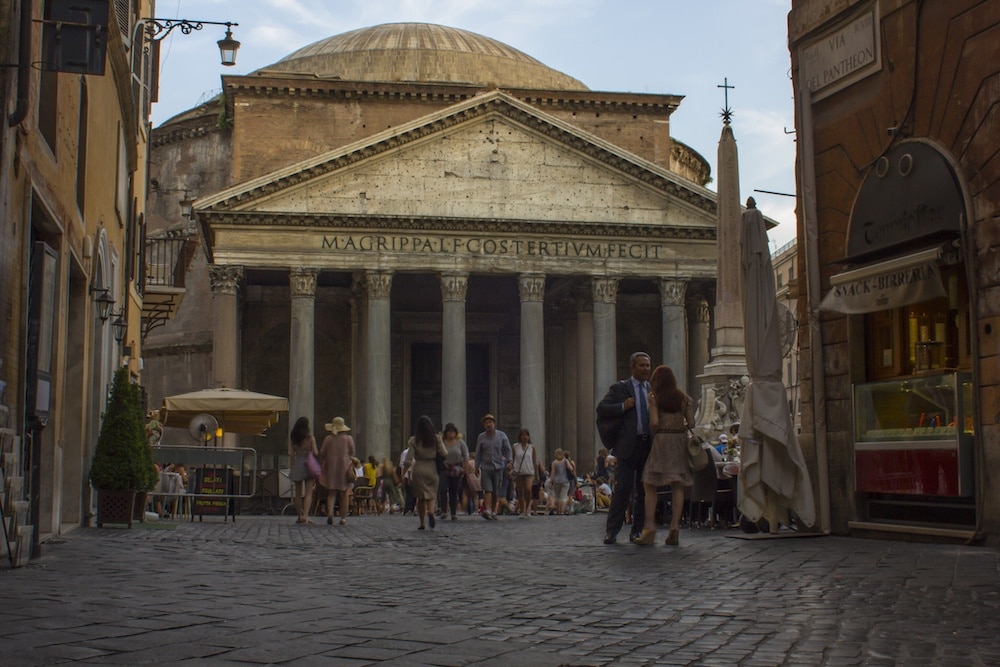 What's Your Website, and Where Can We Find You on Social Media?
I write at www.veganbeautytravels.com, I pick aspects of travel that can make a difference, e.g. evocative places with a story to tell, be they moving or blood-curdling. I believe in learning from such stories and becoming a better person, un unbiased citizen of the world, even if it takes a few months to recover emotionally after the experience. I'm also trying to show that being vegan on the road is easy, even a very fit one.
On social media, the best place to find me is on Twitter or Instagram.
Big Thanks to Marta for Sharing Her Rome Travel Tips Today! Be Sure to Read More on Her Blog, and if You Like this Post, Share it to Pinterest!