Looking for some travel inspiration? Why not visit one of these enchanting castles? From the castle that inspired Sleeping Beauty to Dracula's lair, these are are some of the most beautiful castles in the world.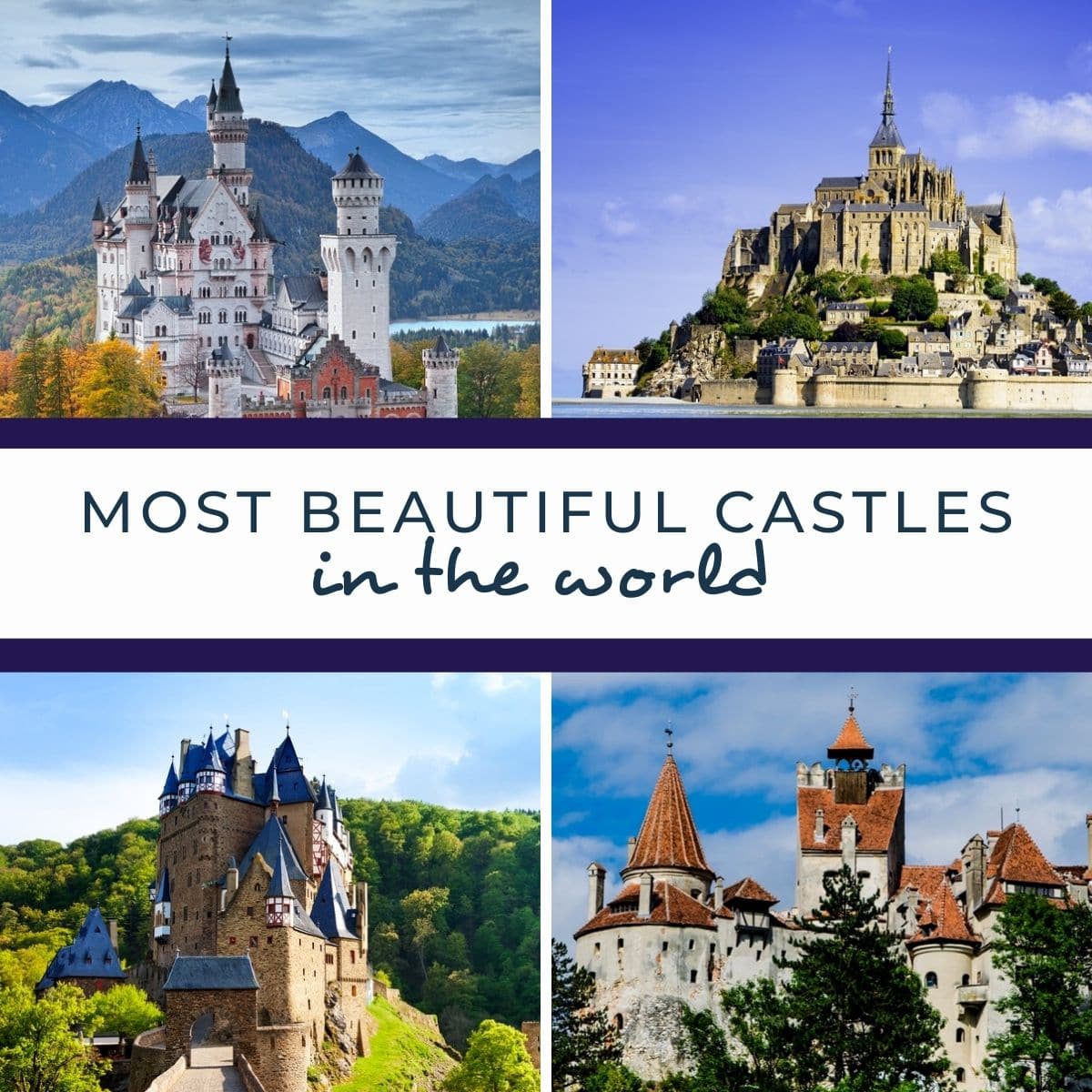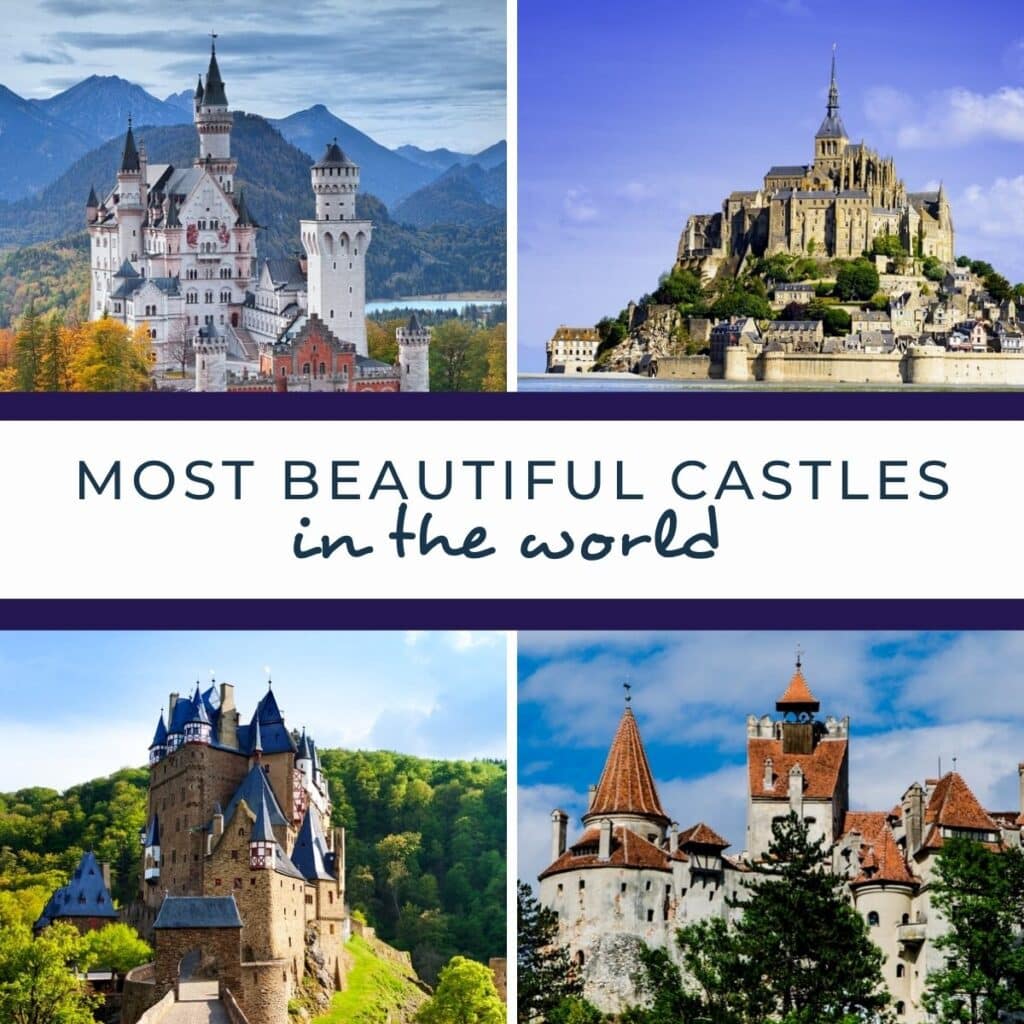 You don't need to venture into the pages of a fairytale book or visit Disneyland to see a castle.
While most castles were built during medieval times, some of these breathtaking architectural wonders have survived the test of time and are open to the public today.
These enchanting fortresses from around the world are so breathtaking, you'll feel like you're living your wildest childhood dreams. 
Bran Castle, Romania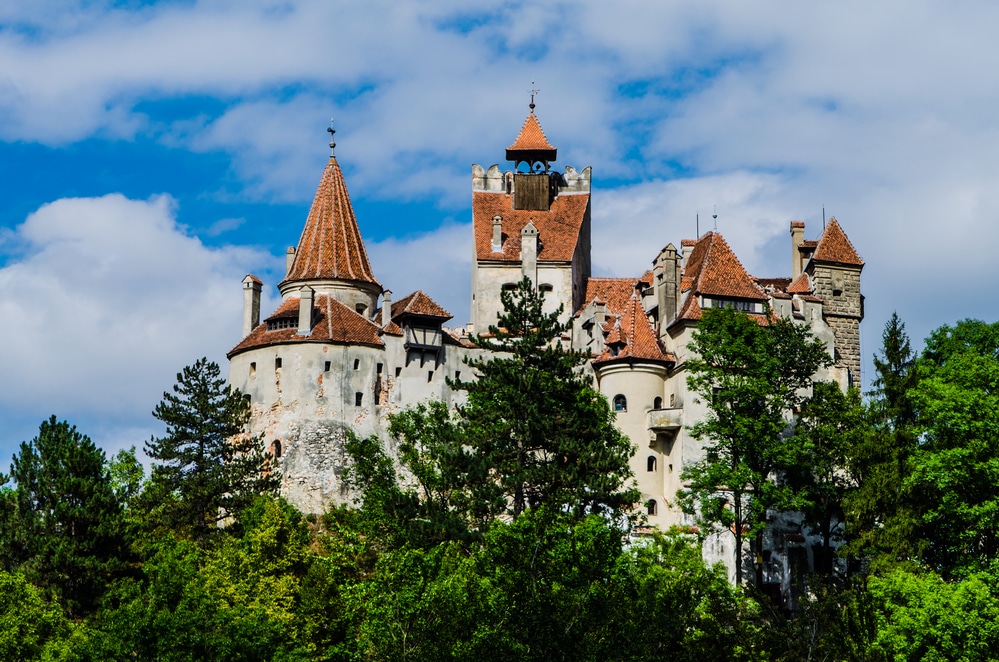 Dracula fans will rejoice when they pay a visit to the mysterious Bran Castle in Romania. The castle is located on the outskirts of Transylvania, also known as the home of the legendary Dracula. In fact, Bran Castle is known as "Dracula's Castle" thanks to Bram Stoker's 1897 legendary book. 
Stoker description of Dracula's castle is eerily similar to Bran Castle. But despite the connection, the castle itself was originally built in 1388. In 1993, it became a museum that's filled by furniture and art pieces from the '20s and '30s that were once owned by Queen Marie of Romania.
There's also an open-air museum that offers guests a preview of what life was like for the local peasants. If you plan on visiting this massive fortress, don't forget to visit the 4th floor where guests get to face their fears in the exhibition "A history of dreads in Transylvania" which talks more about the myths and fears surrounding this local region.
Hohenwerfen Castle, Austria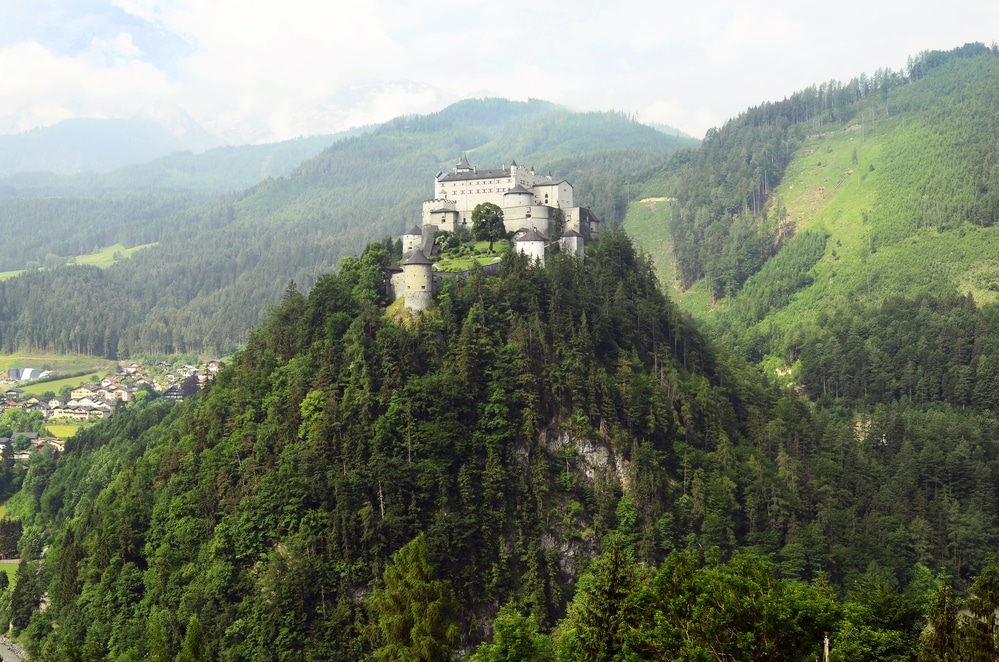 Built in the 11th century, Hohenwerfen Castle is perched up on a mountain that overlooks the breathtaking Berchtesgaden Alps. If you're visiting Austria, make sure to stop by this wonderful construction full of rich history which includes having been used as a hunting retreat and a state prison.
Today, Hohenwerfen Castle is a museum that contains historic artifacts like ancient weapons, a Knights' Store, and a tavern. This wonderful castle in Austria holds events that take you on a trip back to medieval times, such as a falconry show, theatrical shows, romantic advent markets, and even fairy-tale hikes around the property.
Château de Chenonceaux, France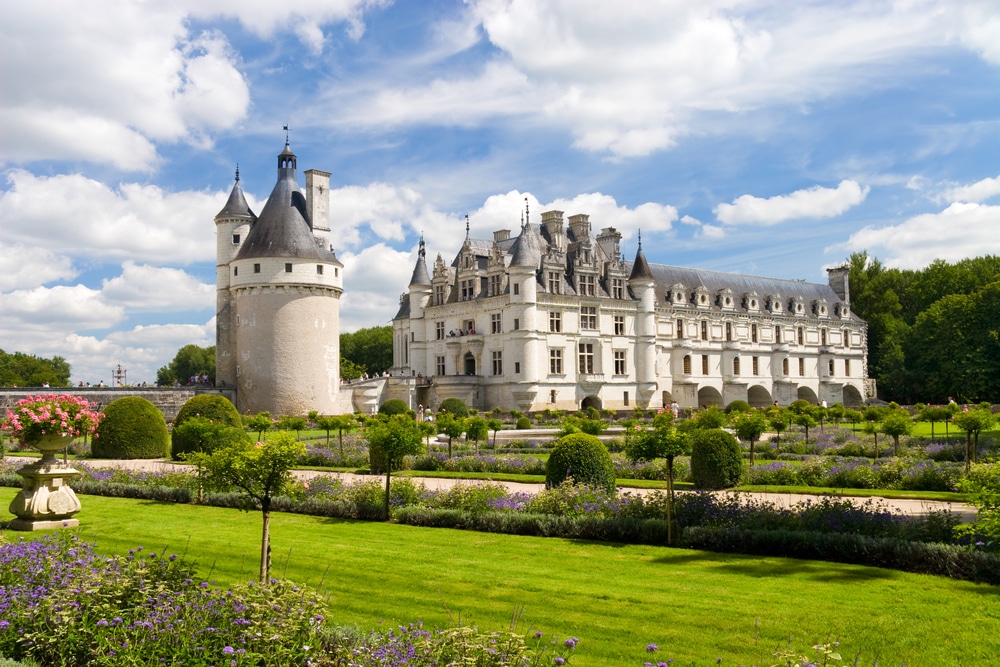 This elegant construction was built around the 11th century and it's full of history. During WWII, the Grand Gallery was used to smuggle people trying to escape the Nazi's reign of terror. It also served as a military hospital in the early 1900s.
The Château de Chenonceaux castle was also owned by several powerful women over the centuries, such as Catherine de' Medici, who ensured that the medieval chateau remained protected.
Today guests can tour the castle and even visit the arched bridge, which was commissioned by Henry II's mistress, Diane de Poitiers. Pay homage to her immaculate taste and take a stroll through the illuminated Garden of Diane de Poitiers at night.
Neuschwanstein Castle, Germany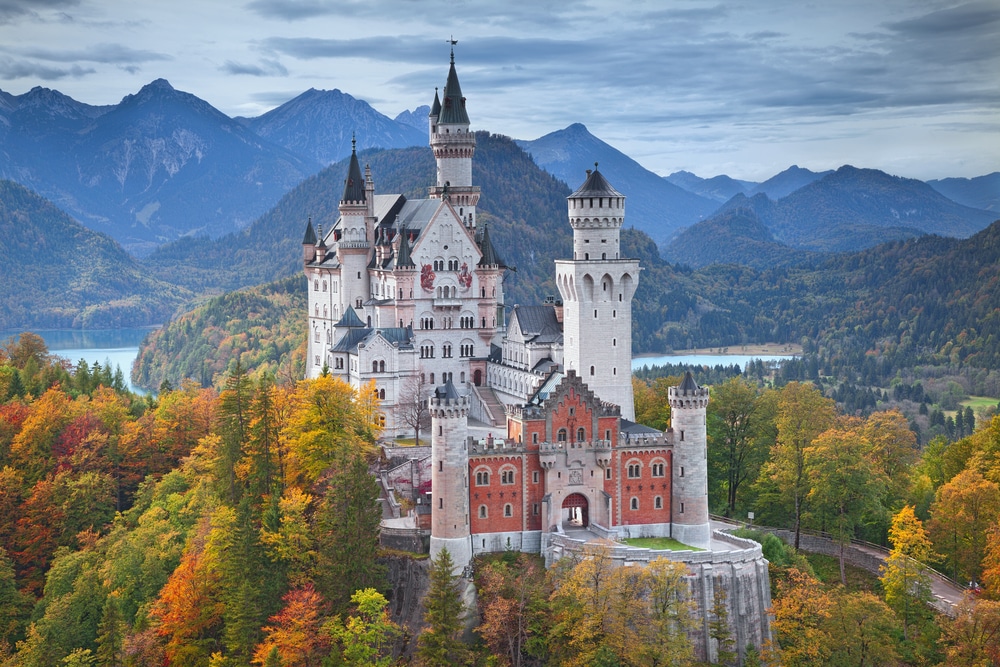 Neuschwanstein Castle is believed to be Walt Disney's inspiration behind the Sleeping Beauty castle in Disneyland. And it's easy to see why! The palace's 19th-century Romanesque Revival architecture, shimmering blue lakes, and Bavarian Alps in the backdrop make it a magical fairytale castle, indeed.
But the inside of Neuschwanstein Castle is even more impressive with its ornate throne hall full of pillars, colorful arches, and Bavarian folklore plastered all over the walls. 
Predjama Castle, Slovenia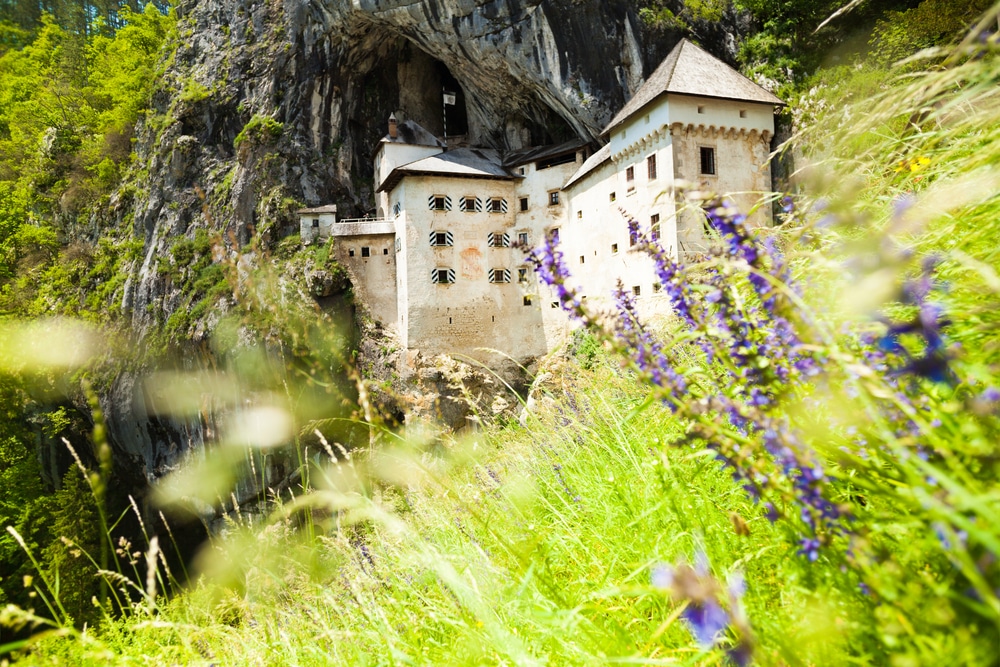 The Renaissance-style Predjama Castle is one of the most beautiful places on Earth. It's nestled inside a rock cliff that's about 123 meters above ground and built above the Postojna Cave, which was once used as a network to provide supplies during battle. In fact, there's evidence that humans inhabited the caves in the Stone Age.
Over the years, this impressive 13th century Predjama Castle has suffered serious structural damage and has had to be rebuilt on several occasions. Fortunately, the castle is still standing strong.
Visitors will get to check out a torture chamber, an armory, and experience what medieval life was like for those who once called this beautiful castle home. The cave under the castle that features four floors is also home to tons of bats and is part of the castle and adventure tours.
Mont Saint Michel, France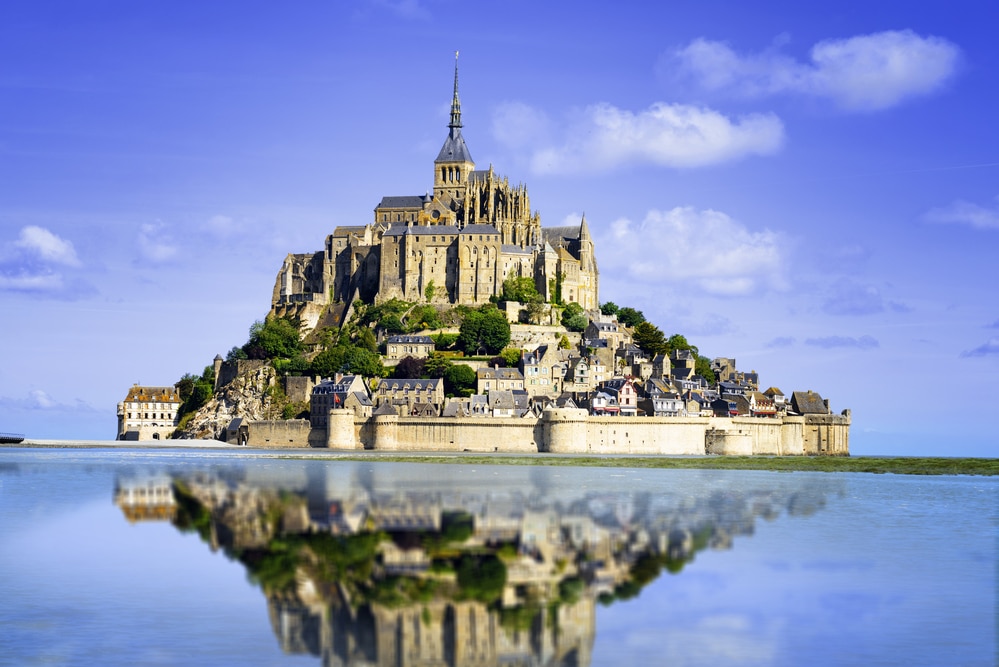 Mont Saint Michel was originally built in this remote region in Normandy because it was surrounded by water which made it less likely that the castle would come under attack. But the interior was also fortified with thick walls, which explain how it managed to remain standing after the Hundred Years' War.
The castle's most prominent feature is the turquoise spire with a tiny golden statue of Saint Michel. The castle also offers visitors the chance to visit spaces dedicated to religious practices like the cloisters and the monks' refectory.
Eltz Castle, Germany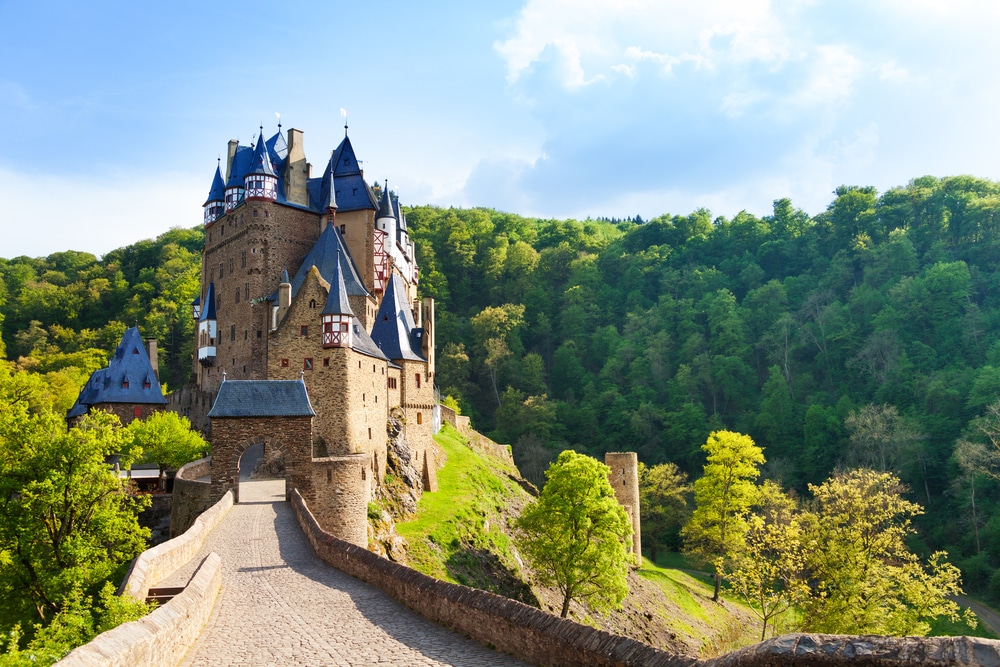 Built in the backdrop of the luscious Eltz Forest, Eltz Castle has been around for over 850 years and has managed to preserve the ambience of the Middle Ages, which makes a visit here an unforgettable experience.
For starters, the castle is still owned by the descendants of those who originally built it and a lot of the furniture you'll find here date back centuries. But there's also a knight's hall, a treasury, and armory room full of artwork that is just as enchanting as the castle itself. 
Château de Chambord, France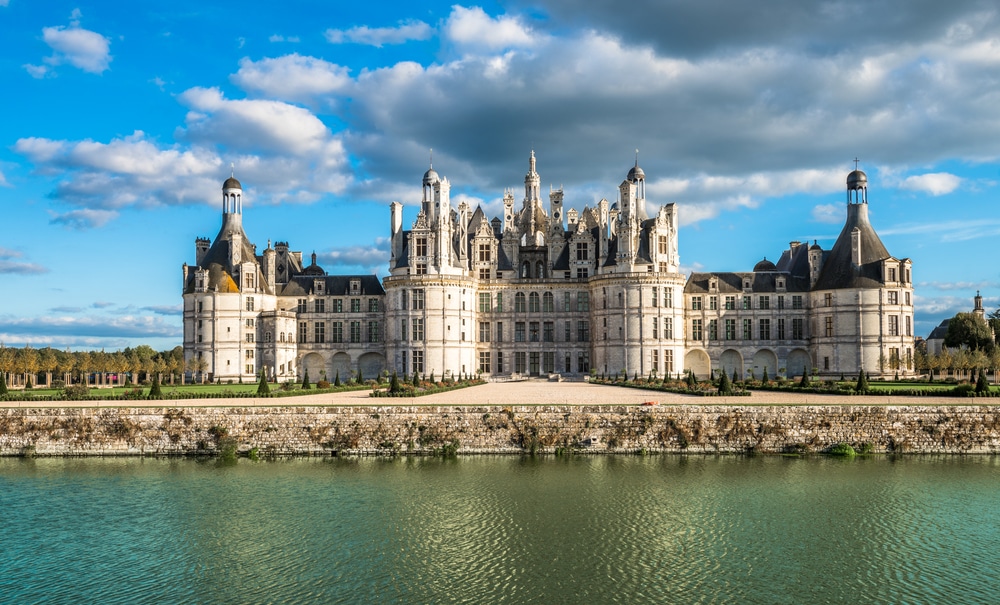 Built in the 16th century by King Francois I, the Château de Chambord is fit for a king. This captivating structure features 84 elegant staircases, 440 rooms, and over 200 fireplaces. Visitors will get to visit over 60 rooms filled with exhibitions, antique furniture, centuries-old art pieces, and audio guided tours in different languages like English, Italian, Spanish and German.
And if that's not impressive enough, guests can also bask in the beauty of the 18th century French formal gardens that connect the château and forest. 
Windsor Castle, England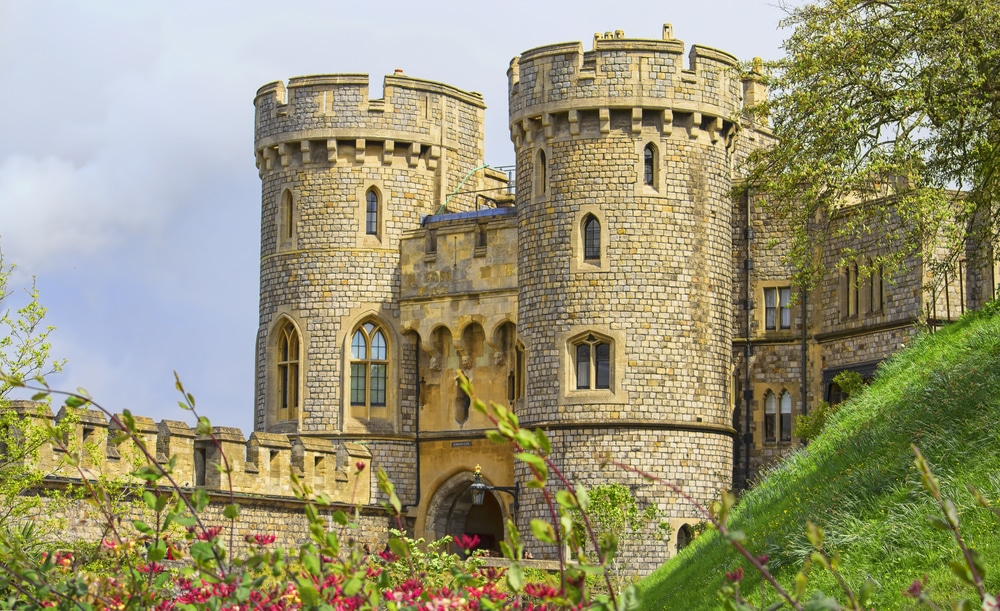 Built in 1070, the massive 13-acre Windsor Castle has a 19th century Georgian interior design with elements of medieval architecture here and there, too. And if guests see the Royal Standard flag flapping from the Round Tower, it means that the queen is in the castle. Yes!
Elizabeth still uses it on the weekends but tourists can still look around during a guided tour through the semi-state rooms, the state apartments, and grand reception room.
Castle of Lichtenstein, Germany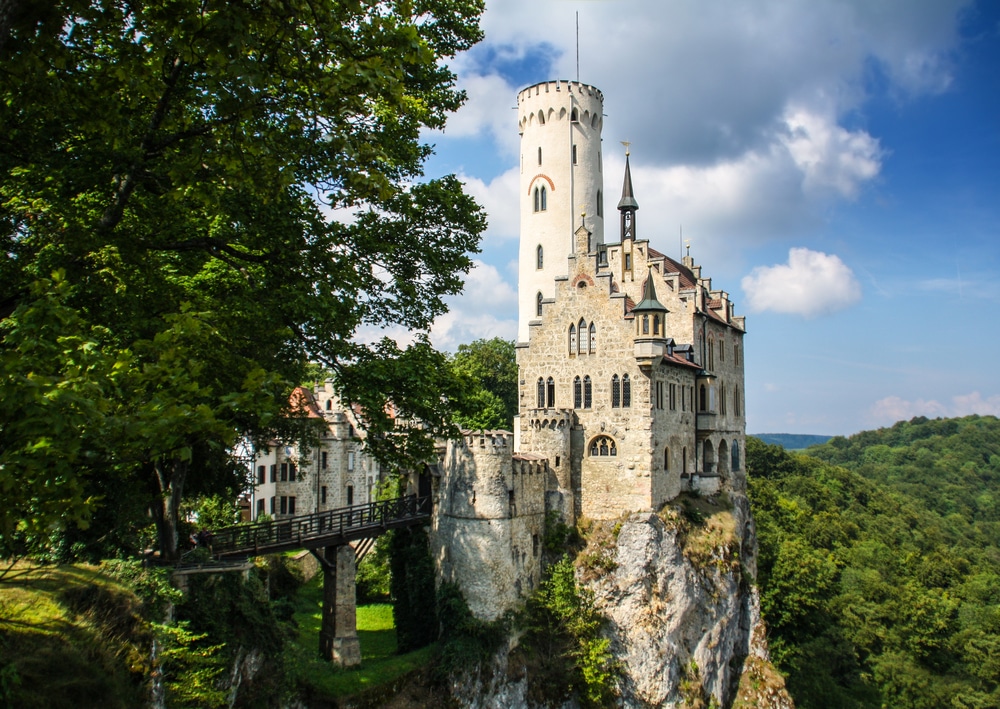 If the Castle of Lichtenstein appears to be floating, it's because it's perched on a 250-meter-high cliff overlooking the Echaz River. Interestingly enough, it was built on the remains of another castle that was destroyed. Today, guests can browse around the large collection of ancient weapons this gothic-styled castle stored within its walls.
Tours will allow visitors to peek at the medieval bedrooms and hall rooms. But there are lots of things to see and do in the surrounding area of the castle like visiting the castle's tavern or going on a hike through one of its many hiking routes.
I hope you're inspired to add some of these beautiful castles to your travel bucket list. For more adventures, check out these other travel ideas: