Think you can't afford to travel this year? Check out these cheap European destinations for your next trip. From Budapest to Palermo, these cities are bursting with beautiful scenery and delicious food, and are fit for travelers on a budget.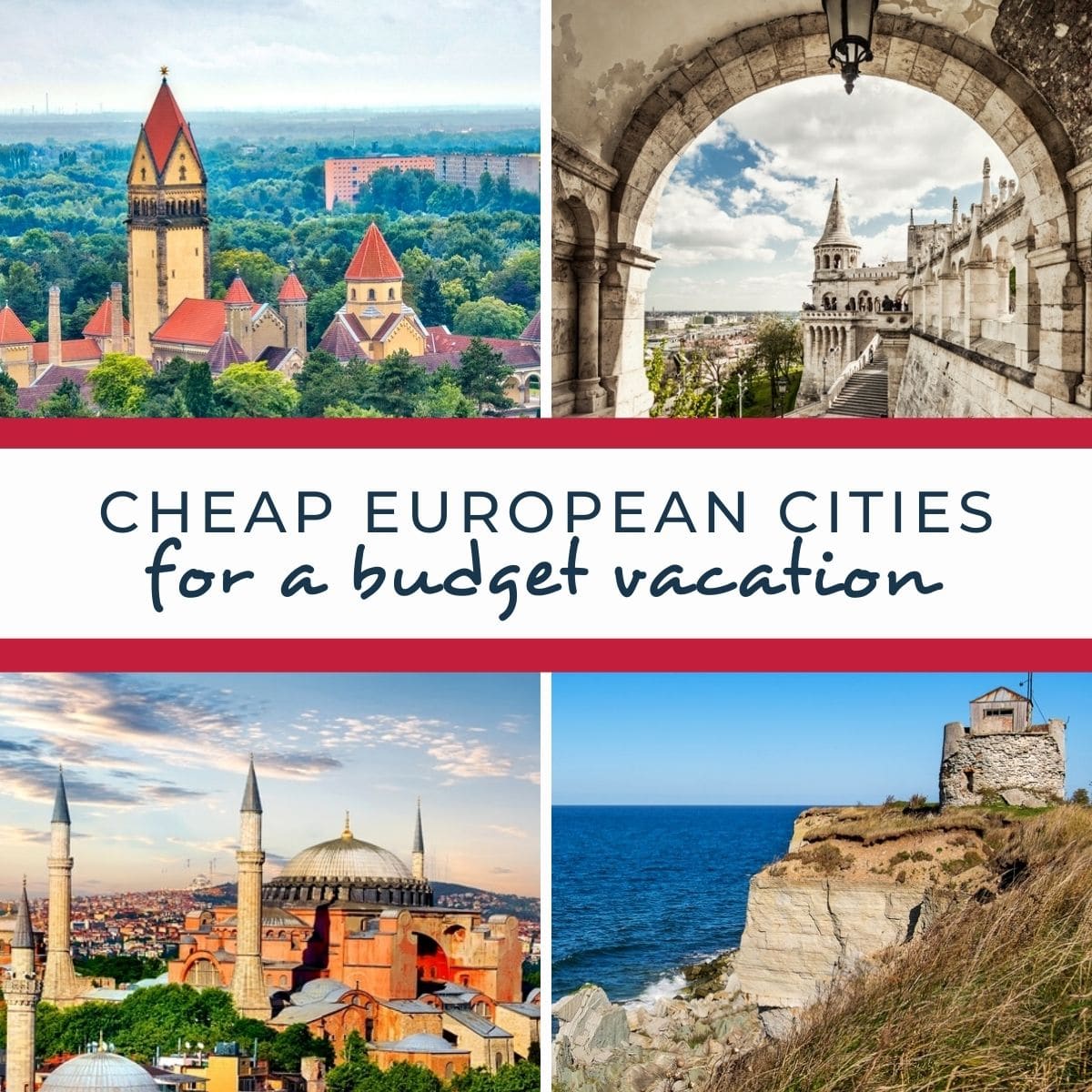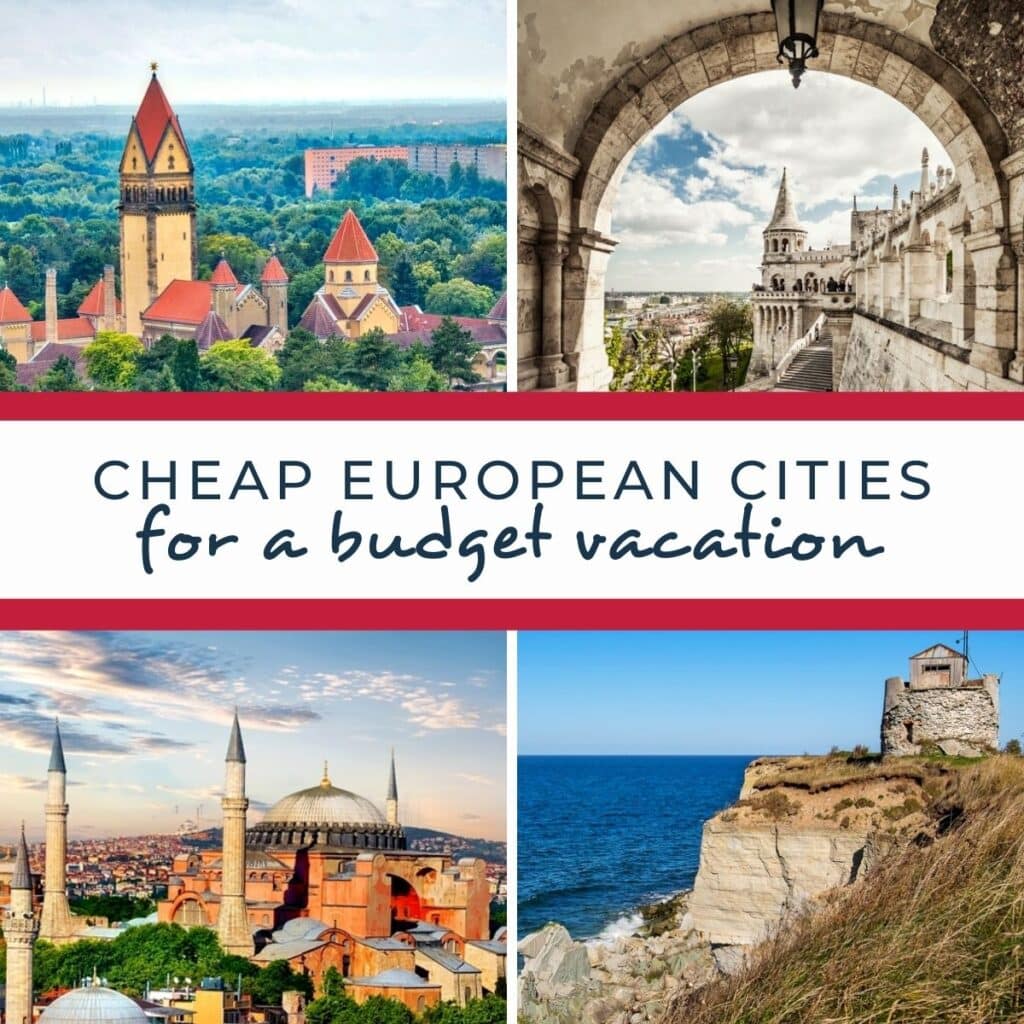 From one end to the other, Europe is every traveler's number one dream destination to visit. Unfortunately, when we think of places like Paris, France and London, England, the first thing that comes to mind is that they're way too expensive. 
But if you can't afford to travel to the most popular tourist cities around Europe, don't sweat it! 
The cities on this list are not only picturesque and full of history and delicious food – they're also affordable for travelers who are working with a budget. Check out all of these amazing and cheap European destinations!
Budapest, Hungary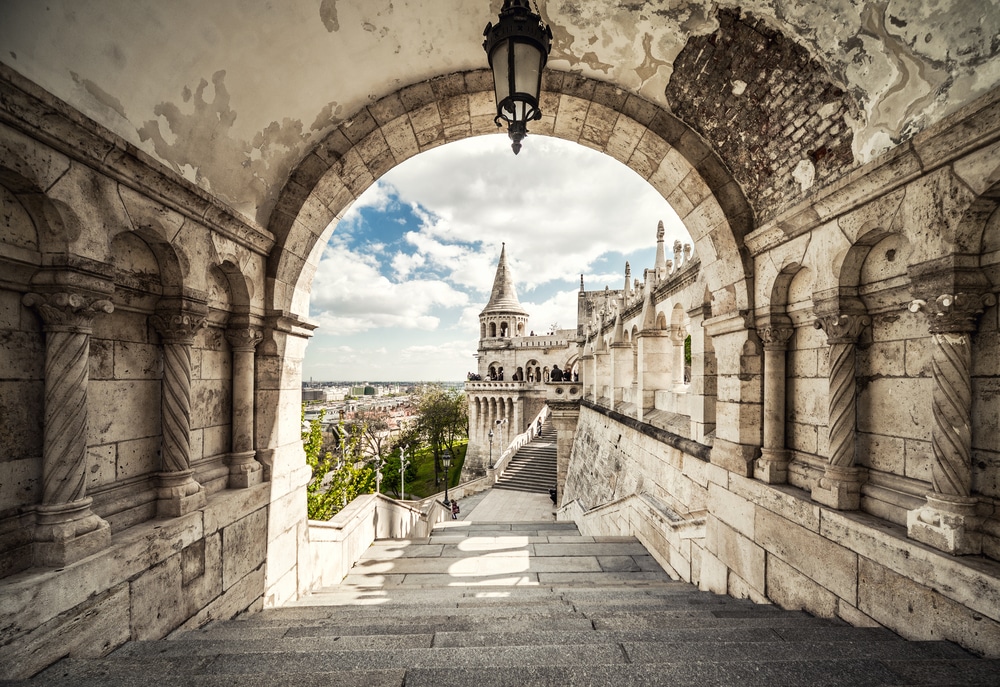 Walking is free, so go on a 1-kilometer stroll through Hungary's capital towards Castle Hill and enjoy the spectacular sight of the town below from Fisherman's Bastion. Travelers will also be able to visit the local museums that trace the history of the city, as well as art galleries and more. While most of these attractions are not free, the admittance fees are fairly modest.
Luckily, it won't cost a dime to bask in the architectural beauty of the Roman Catholic Parish Church or the spectacular Cave Church. The estimated daily budget per person is around $82. On average, the cost of hotel accommodations per person is around $47. If you're a big fan of beers, prepare to grin from ear to ear because a large beer is about €2 on average. If you enjoy goulash, get ready to spend about €3–4 on this hearty delicacy. 
Český Krumlov, Czech Republic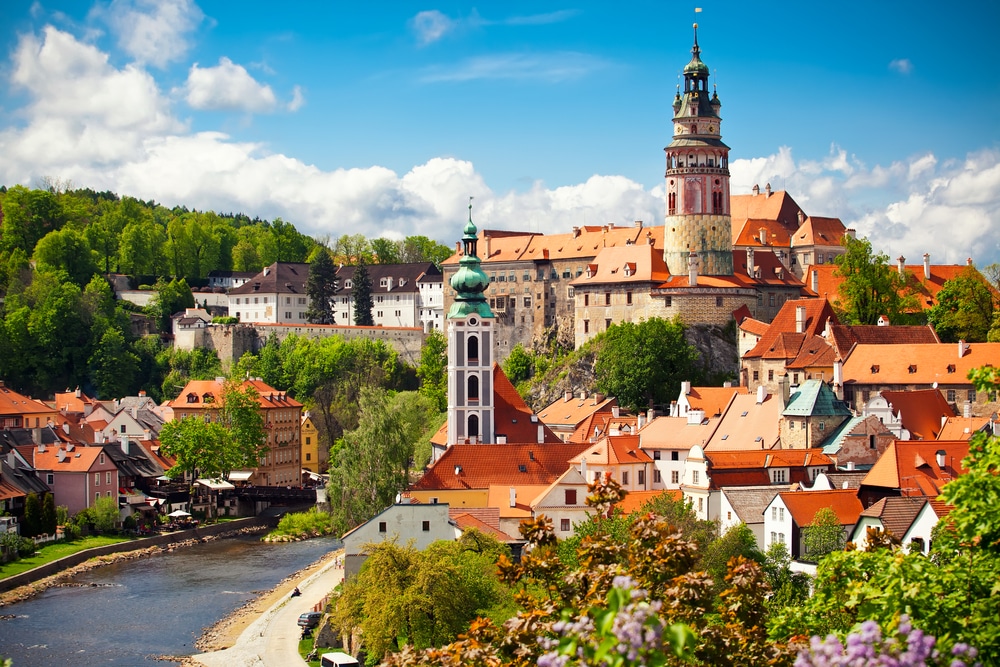 Visiting Český Krumlov is like traveling back to the 14th century. You can walk through the historical alleyways, buildings, and holy places like the Church of St. Vitus, all of which have withstood the test of time. To avoid breaking the bank, skip shopping at the mall and head to Mount Klet to do some hiking or go kayaking on River Vltava. The estimated daily budget per person is about $53—which includes the average hotel price of about $31.50 per person.
Of course, the cost per meal in the Czech Republic can vary, but on average, travelers have reported spending about Kč468 per day. A pint of beer can cost anywhere between €1.50 and €2.00, so if you're planning on having a few cold ones, this is the place to be. 
Istanbul, Turkey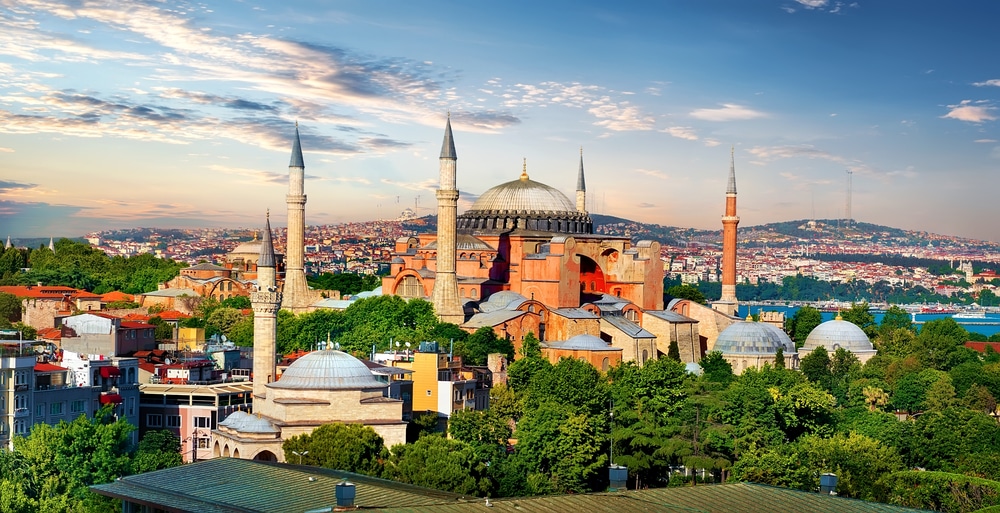 Once the prime location for chariot races, there are still remnants of Egyptian obelisks in this Turkish city. Now, most people head to Hagia Sophia, which is a mosque full of antiquities. But if the price for a tour is not in your budget, simply enjoy walking by the numerous buildings of worship with unique pointy rooftops, or get lost at the local spice markets to do some budget-friendly shopping.
You can also explore the various neighborhoods like Taksim, which is considered Istanbul's version of Times Square. The estimated daily budget per person is about $25. Believe it or not, travelers have reported spending around $4.53 per meal. How accessible is that? 
Estonia's Baltic Coast
Swim at the beach or do a little sunbathing while lounging on a towel on the sand. Relax on a beach chair while you watch the ships in the water sail by. Estonia's Baltic Coast offers idyllic views and plenty of relaxation. Take a drive along the coast and enjoy the beauty of the Baltic Sea. Walk along the pier or go on a bike ride through the nearby fishing villages and blend in with the locals.
The estimated daily budget per person is about $61. But if you're planning on visiting a few restaurants or going on a guided tour or two, you'll end up spending a bit less than $100 per day. The average cost per meal when dining out is around $7 in Estonia, which is great news for travelers who don't feel like staying in and cooking every night. A meal of blood sausage and sauerkraut can cost, on average, around €5.00 at a restaurant. 
Leipzig, Germany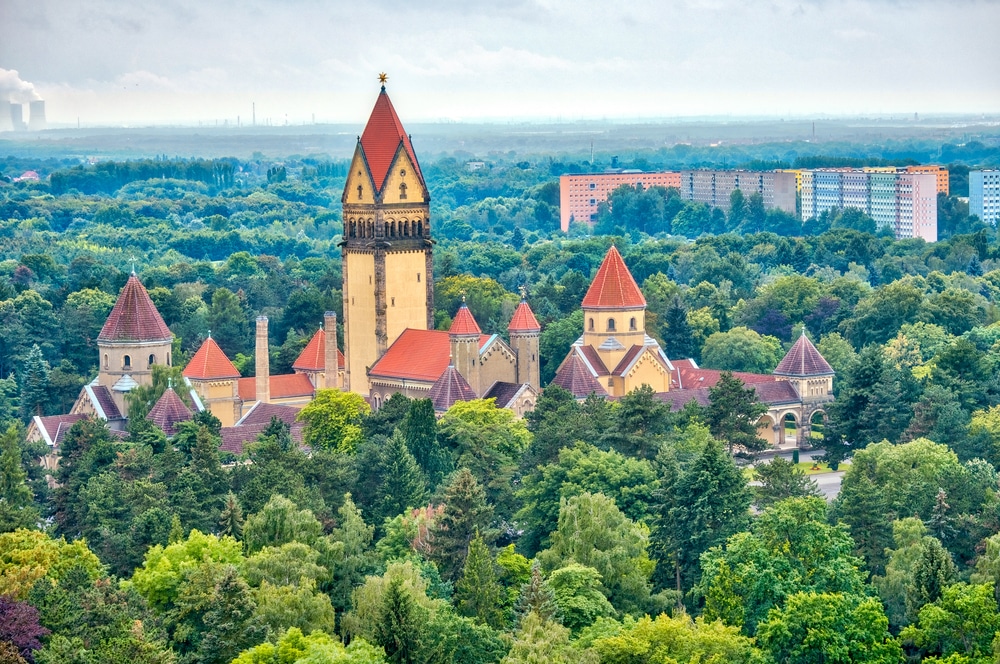 Skip Munich and Frankfurt and head to Leipzig, which is far more affordable for locals and travelers alike. Plus, the town is a lot quieter than the other cosmopolitan German cities that are overflowing with tourists and crowds. But Leipzig is not a snooze fest either! There are plenty of things to see and do here.
Go on a free walking tour of the old town that begins in Market Square, where the Old Town Hall building remains a symbol of medieval German architecture. There are also a couple of historic churches around like St. Nicholas Church, where thousands gathered in protest in 1989 which ultimately led to Germany's unification.
The estimated daily budget per person is about $67 or a little higher if you plan on trying a few beers, hitting the local pubs, or snacking on a few local pastries like the delicious Leipziger Lerche, an almond and apricot pie pastry that's worth trying. The average cost per meal in Leipzig is around $1.94 per person, which is seriously unbelievable.  
Palermo, Sicily, Italy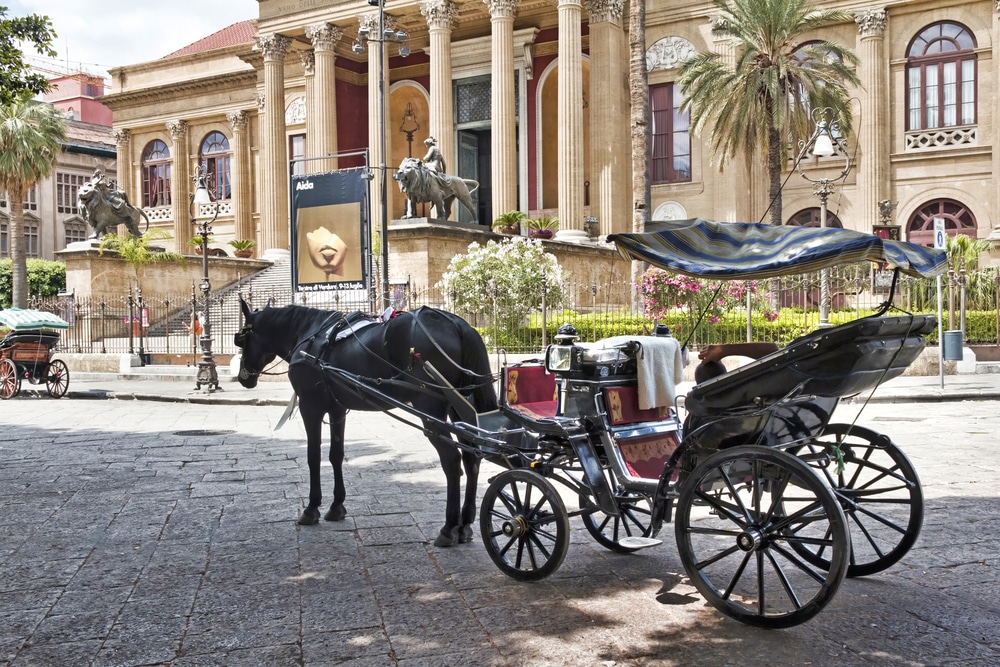 Rome and Florence are nice, but they're not as budget friendly as the Sicilian capital of Palermo. So, when building a list of things to see and do on a budget, keep in mind that this city has loads of churches, the third largest opera house in Europe, and some of Italy's oldest street markets like Capo and Ballaro. Once travelers are done sightseeing through the city, they can head on over to the coastline and relax at one of the many beaches Palermo has to offer, like Mondello or Ustica.
The estimated daily budget per person is about $88 if you're sticking to budget-friendly meals, or a little less than $100 if you're planning on eating out every now and then. All in all, you can stay as budget friendly in Palermo, Sicily, as you wallet allows since the cost per meals is around $28 per day. If you're dining out, expect to pay around €9.36 per person—which is not that bad, considering you're getting prime Italian cuisine surrounded by spectacular city views, right? 
I hope you're inspired to try out one of these cheap European destinations for your next adventure. For more travel ideas, check out these articles: