If you're an animal lover like me, you're going to love these fun and unique travel destinations. Every one of these hotels has one thing in common – they let you interact with animal! From sloths to elephants to sea lions, these are one of a kind experiences.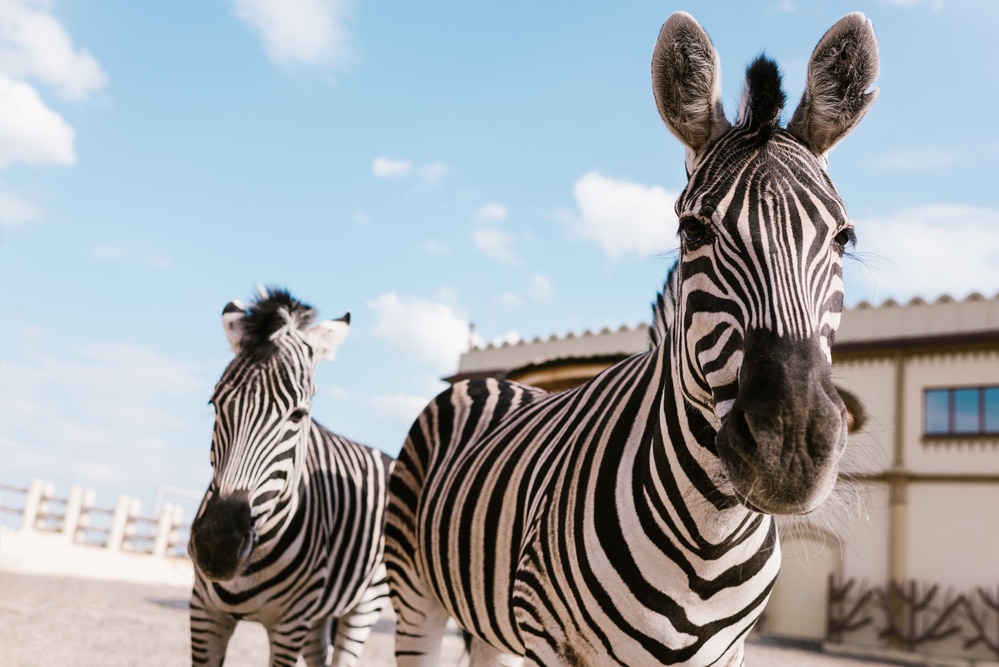 Hotels don't usually allow animals into their buildings—which is a total bummer for animal lovers who would love to run into non-human guests in the garden or lobby. ;)
Fortunately, the hotels on this list are not only packed with all the amenities you could possibly need, but they also cater to animal lovers all over the world by allowing them to safely and respectfully interact with animals.
From sleeping at a farm sanctuary full of rescued animals to having breakfast with giraffes and hanging out with gorillas near a volcano, travelers will get a full animal experience they'll never forget.
Sloth Reserve in Nayara Gardens, Limon, Costa Rica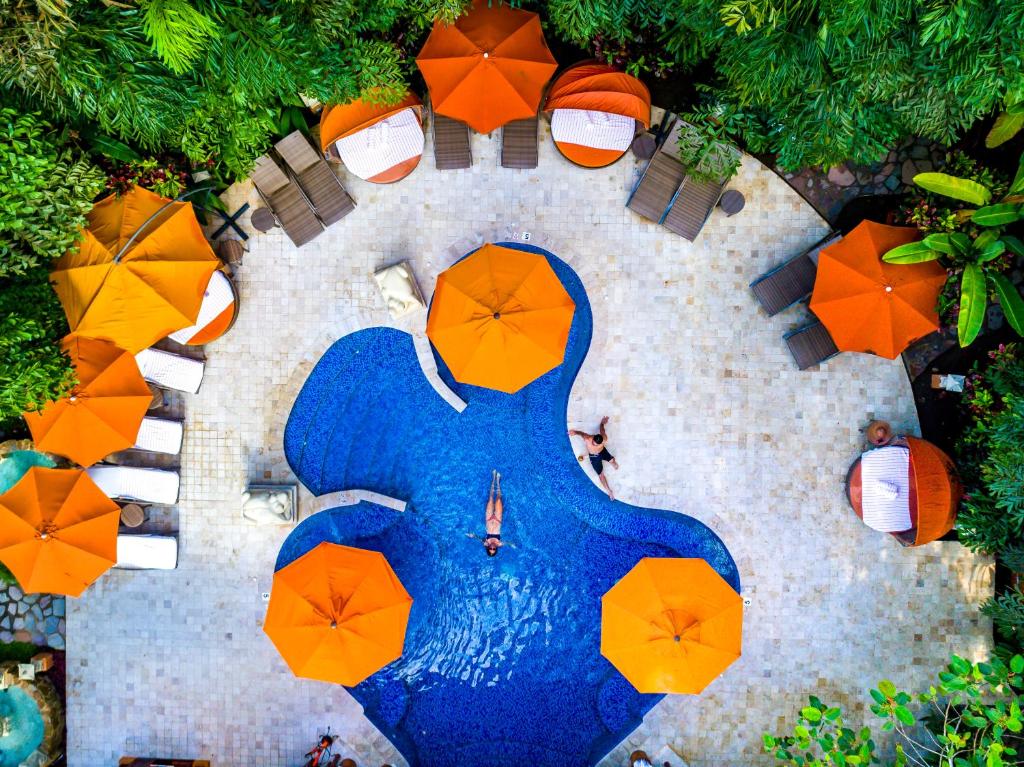 If anyone knows how to relax, it's a sloth. They truly don't seem to have a care in the world. So if you're looking to surround yourself with these peaceful creatures (without touching them, of course!), then visit the beautiful Nayara Gardens in Arenal Volcano National Park in Costa Rica. You'll find a sloth reserve in Nayara Gardens where these adorable creatures go about their day hanging around trees.
Their peaceful demeanor will inspire guests to relax as they float in the pool all day, have a drink at the swim-up bar, or unwind in their luxurious spa. And if you're one of the lucky ones, the friendly sloths might come down and interact with you.
Guests can also go on a sloth tour in a canoe that travels across the rainforest where these lovely animals live. The reserve is dedicated to providing medical care to injured sloths and then releasing them back to the wild, which is a noble cause to support. Learn more about their wonderful mission here. 
Giraffe Manor, Nairobi, Kenya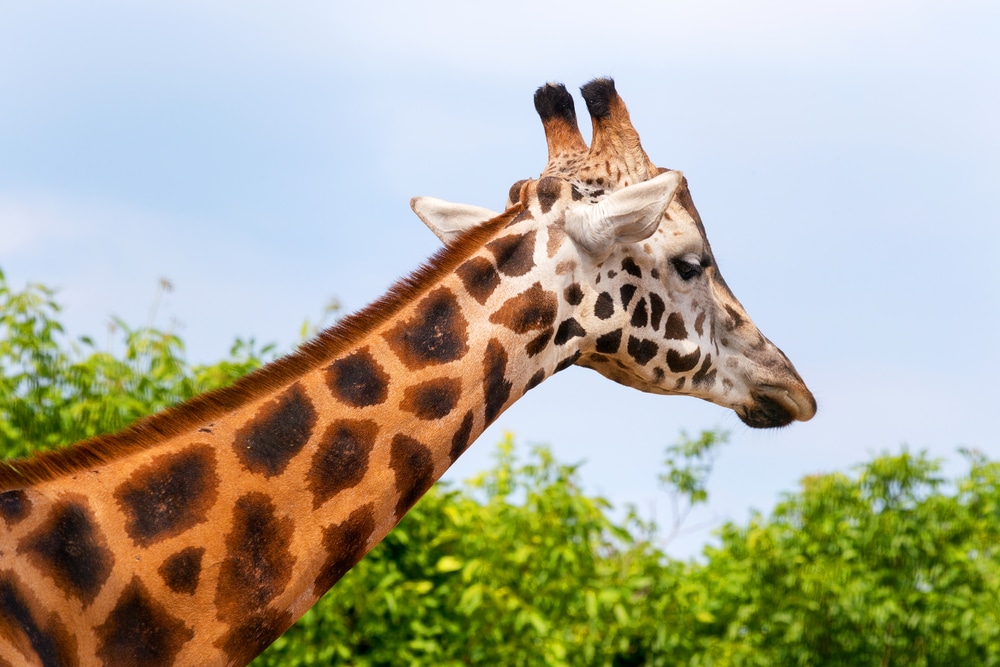 Relaxing terraces, luscious gardens, and fancy courtyards are just some of what awaits you at this Instagrammable boutique hotel. But what makes this experience so unique is that animal lovers will get the surprise of their lives when a giraffe sticks their head through their room window to say hello.
These friendly and majestic creatures are roaming outside the courtyard, too, so guests are bound to run into them constantly before heading out to explore East Africa.
Sea Lion Lodge, Falkland Islands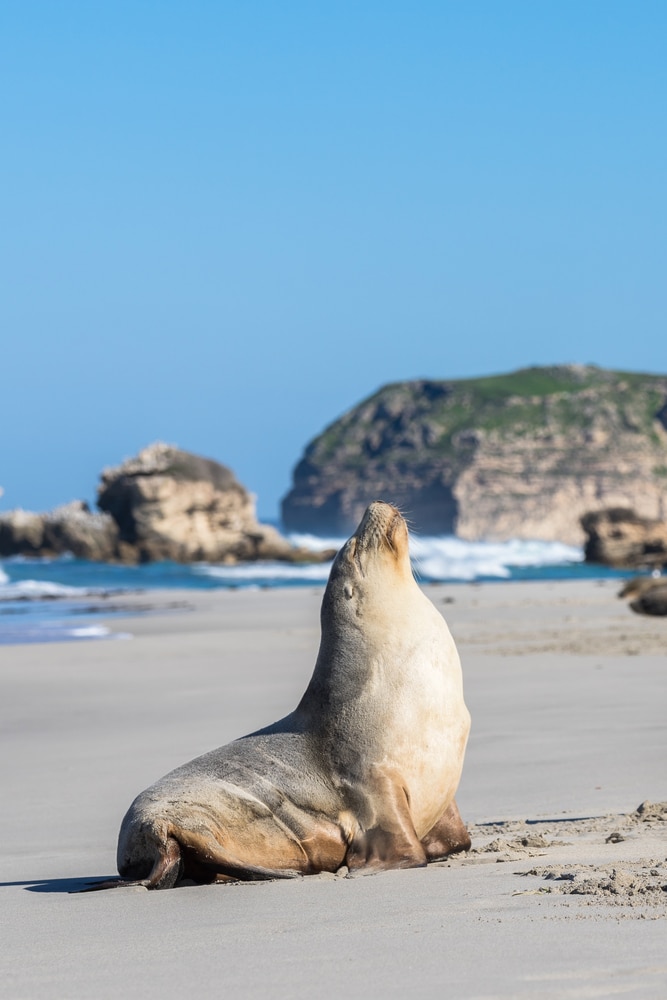 Stay at the Sea Lion Lodge, and check out the eastern side of the island that's known as a safe haven for southern elephant seals, sea lions, and penguin colonies. The island is fully dedicated to wilderness tourism and boasts an impressive variety of wildlife.
Explore the Falklands' bird species, go on a hike throughout the island, take a photography tour, or walk along the beaches. Whatever you do, you'll run into plenty of local flora and fauna. And although the resort is known as the Sea Lion Lodge, guests will see plenty of Gentoo penguins, too, along with plenty of interesting bird species such as tussac birds and Cobb's wrens.
Mountain Gorilla View Lodge, Ruhengeri, Rwanda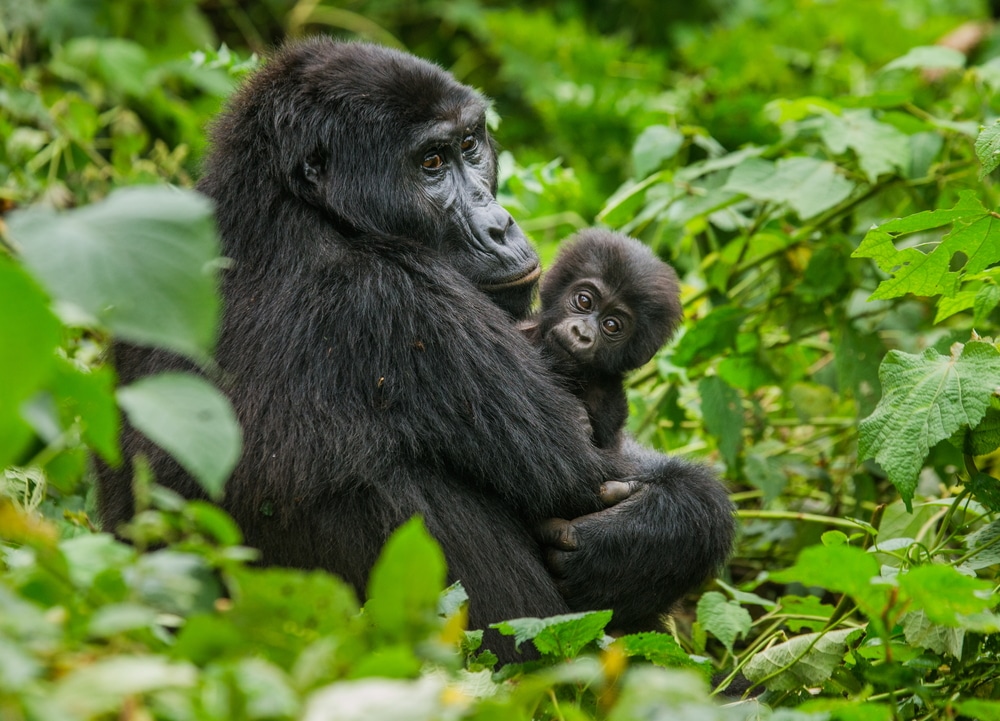 While staying in one of the Mountain Gorilla View Lodge's individual huts, guests will have the opportunity to gaze at the beautiful fields with the volcano in the background—and of course, you'll get to do some primate watching, too!
The lodge has all the creature comforts you'd expect, including local cuisine and a fireplace which comes in handy after a long day of gorilla-watching during the chilly winter months. Guests will also get to hike on their own or join a group to do some gorilla sightseeing, which is one of the main highlights of this region.
Kakslauttanen Arctic Resort, Lapland, Finland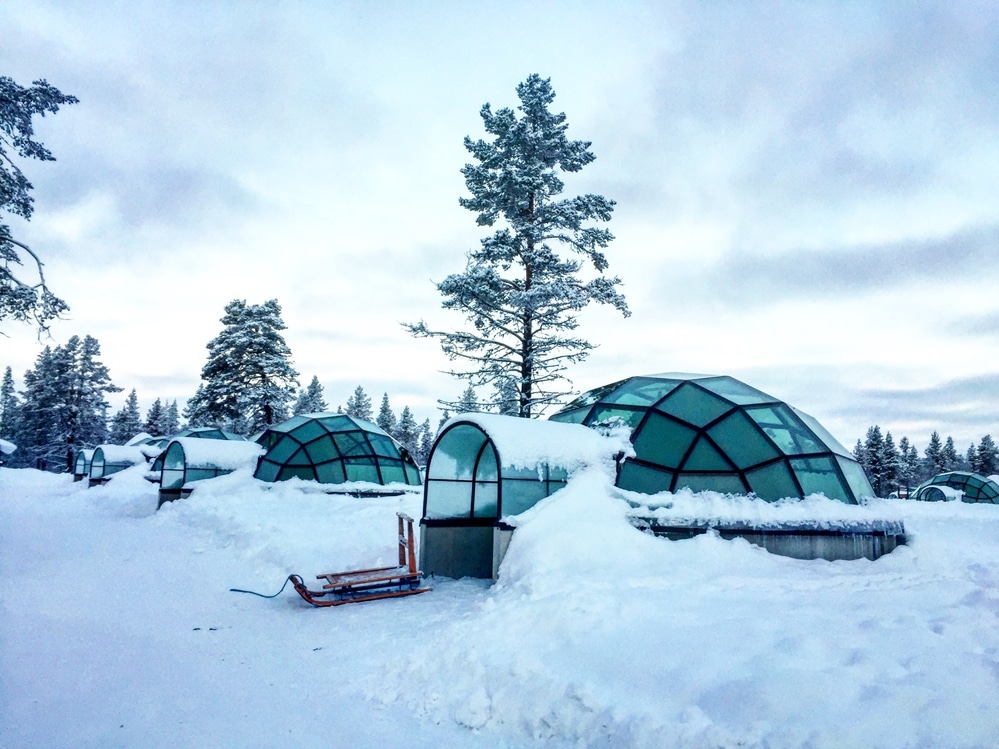 Experience the Northern Lights, Mother Nature's most spectacular show, while staying inside a glass igloo at the Kakslauttanen Arctic Resort. Not only will you get to sleep under the stars, but you'll also get a chance to interact with the various animals roaming the farms, including horses, cats, reindeer, and over 400 husky dogs.
Learn more about Finland and the artic while going on an unforgettable Husky safari.
Mfuwe Lodge, Mpika, Zambia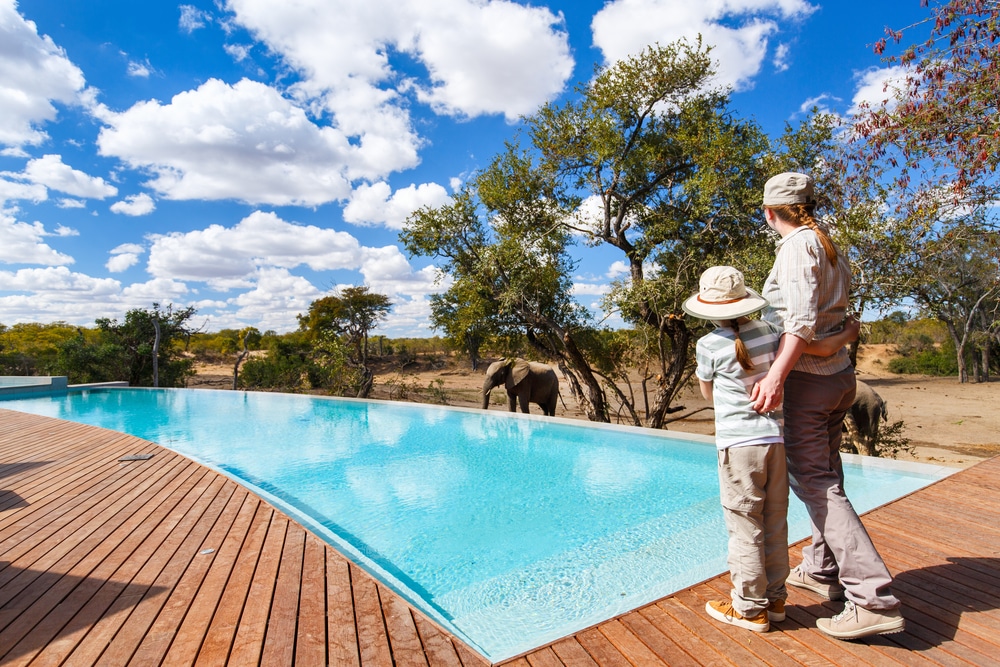 The Mfuwe Lodge is the idyllic place to relax and get away from it all. You can get a much-needed massage at the adjoining Bush Spa which has a variety of treatments. But the most incredible sight can be found in the lodge's reception.
Every year, the lodge gets a special visit from some enormous creatures during late October and mid-December. Entire families of majestic elephants walk through the lodge looking to munch on fruits from the resort's gigantic Wild Mango tree.
Disney's Animal Kingdom Lodge, Lake Buena Vista, Florida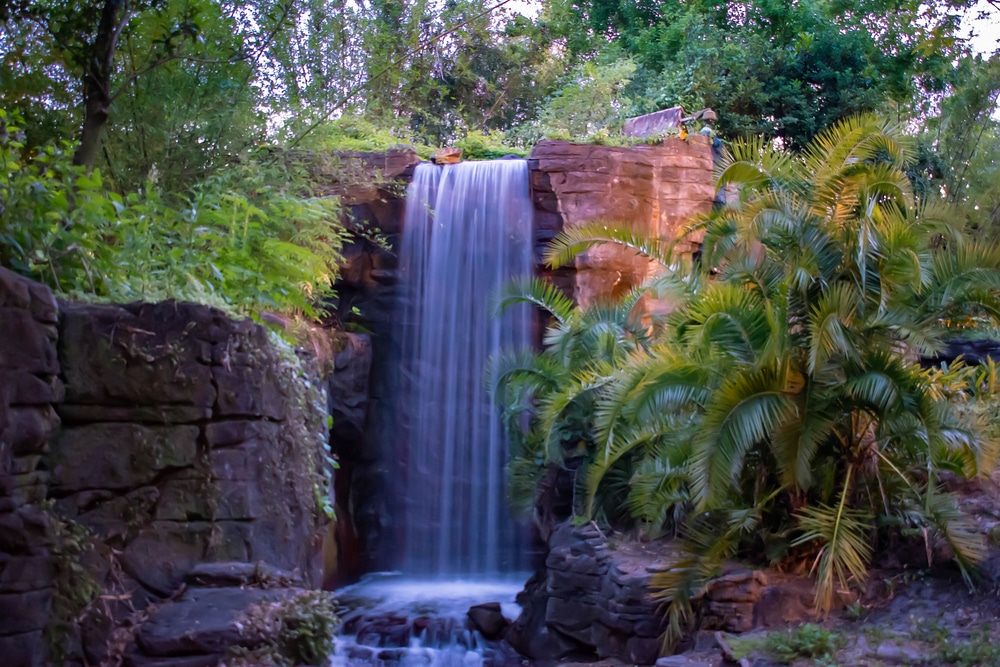 Forget about going all the way to Zimbabwe and head to Disney's Animal Kingdom Lodge in Orlando, Florida. The 46-acre resort has all the ambiance and African charm of Zimbabwe, complete with an animal sanctuary full of wild animals like giraffes, storks, gazelles, kudu, flamingos, zebras, and more. The structure itself has a curve-like design that allows guests to enjoy one of 4 lovely savannas and do some animal watching.
The lodge also offers a three-hour sunset safari that deserves to be on your bucket list. And if that wasn't cool enough, the lodge also offers an 11,000-square-foot pool with a waterslide.
Farm Sanctuary, Watkins Glen, New York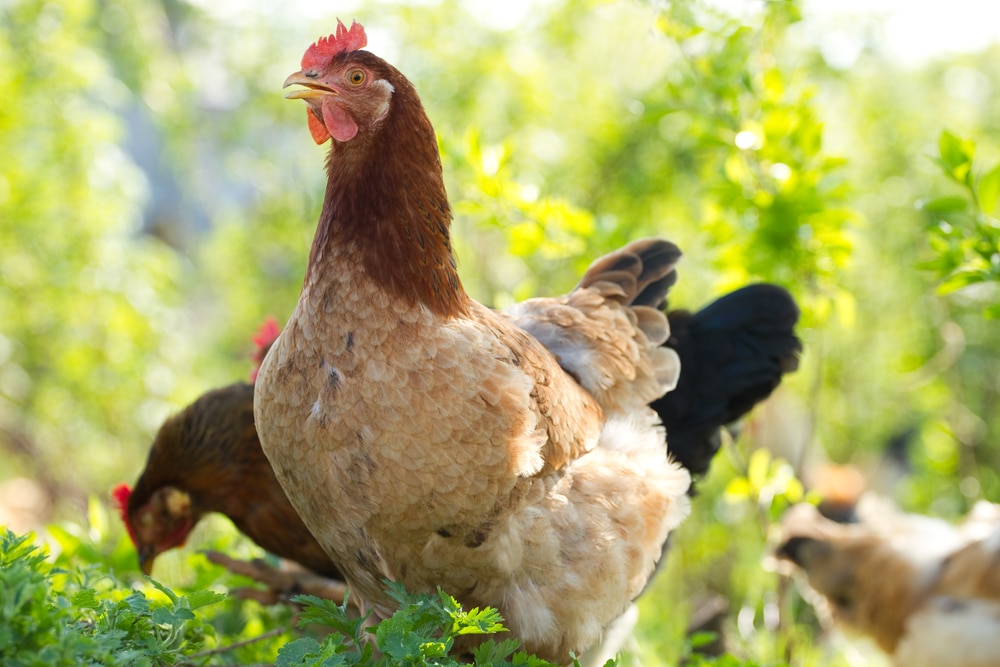 Farm Sanctuary is an incredible place. The 175-acre farm is home to over 800 rescue animals that have been given a second chance at being happy. Turkeys, pigs, sheep, cows, chickens, and other animals are provided refuge and healing in this safe haven that puts focus on animal rights advocacy.
Guests can sit on the front porch of their Tiny House accommodations and watch the local farm animals be their adorable and often silly selves before heading out on a private tour. Cruelty-free dining (vegan food) is available within the sanctuary out of respect for the animals. Learn more about Farm Sanctuary here.
Tortuga Lodge and Gardens, Tortuguero, Costa Rica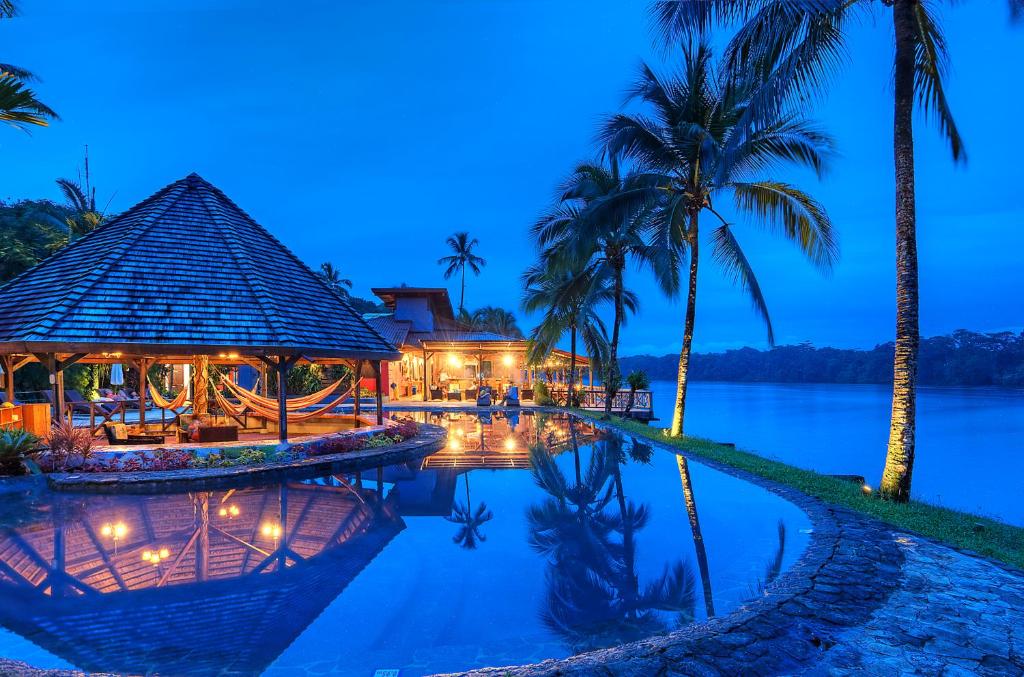 Turtle fans rejoice! The Tortuga Lodge and Gardens in Costa Rica is home to a variety of turtles, including a massive mommy turtle that lays her eggs in the sandy shorelines. And if guests are very lucky, they might come at a time when the baby turtles are about to hatch.
But turtles aren't the only animals that roam around freely. Looking out the window, guests will catch a couple of toucans hanging around by the trees. They might also hear a few howler monkeys in the distance. Once you're done turtle watching, make sure to book one of the resort's thrilling eco-adventures. Go on a boat ride with a local guide and visit the luscious rainforest canals.
I hope you're inspired to try some of these unique animal lover destinations for yourself. For more unique travel ideas, check out these articles: