This post contains affiliate links. Learn more here.
"Look out the window," Geoff said, walking through the door to our bedroom early last Sunday morning.
Since we moved to Prague, I've been excited for the winter, and Geoff's been patiently listening to my wish for one day of brilliant, fluffy snow. So when last Sunday we awoke to a thin blanket covering the asphalt, cobbles and red roofs of our current home, he wisely woke me.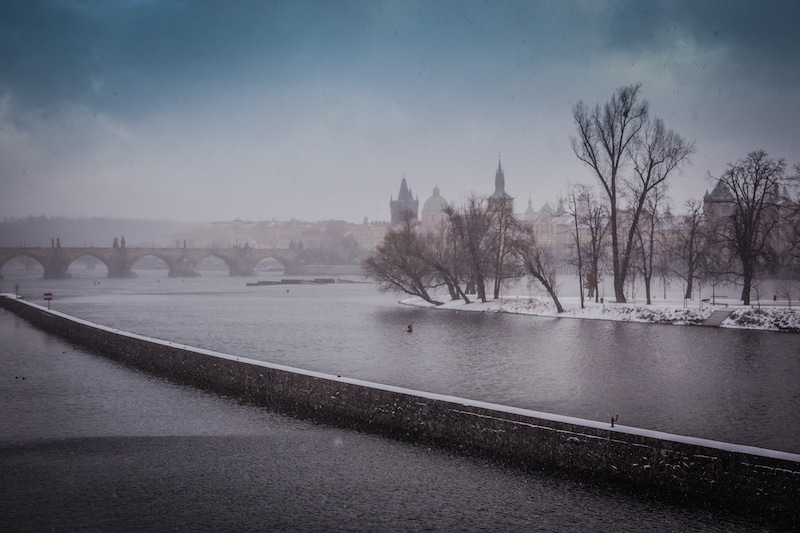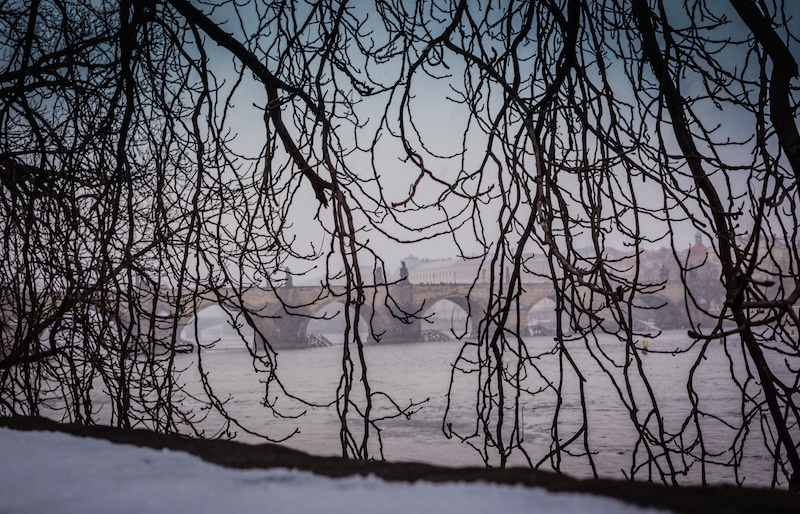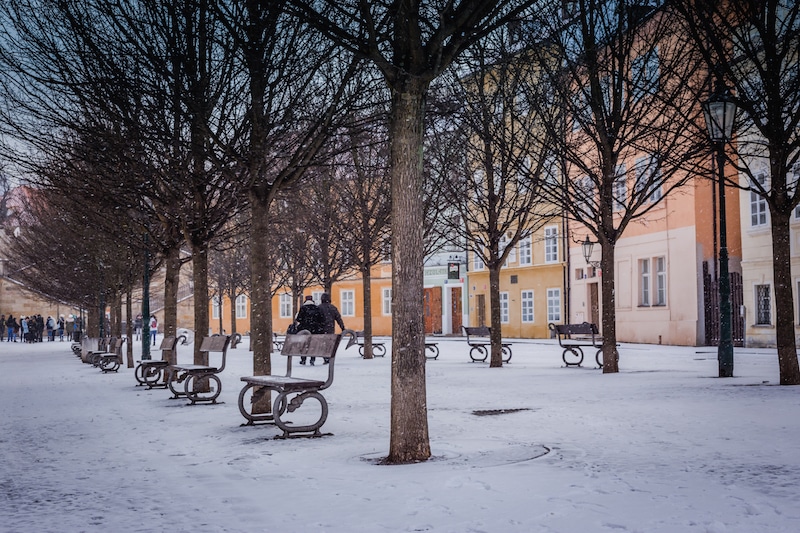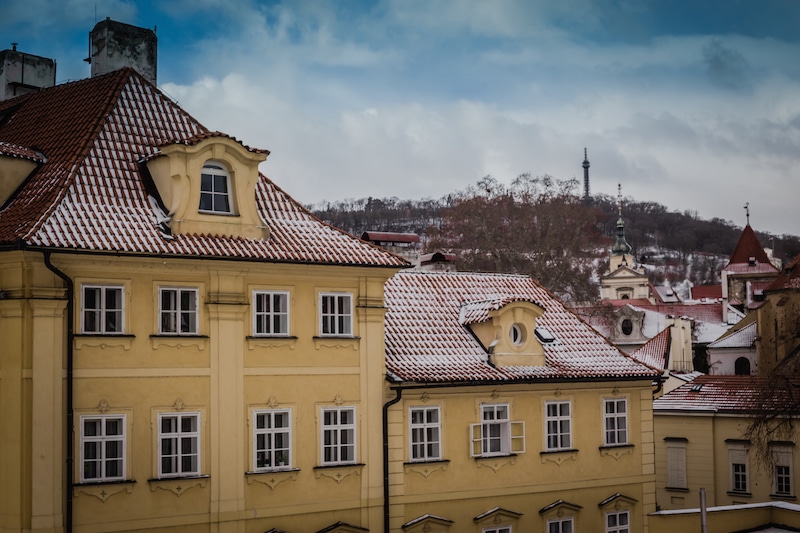 By the time we arrived at Charles Bridge, we were a bit disappointed. The snow was there, but it had been cleared earlier. The sky was clear, and I figured that was it: Winter 2015 was a bust. I went in for a coffee, while Geoff set about making a hyperlapse video of the bridge.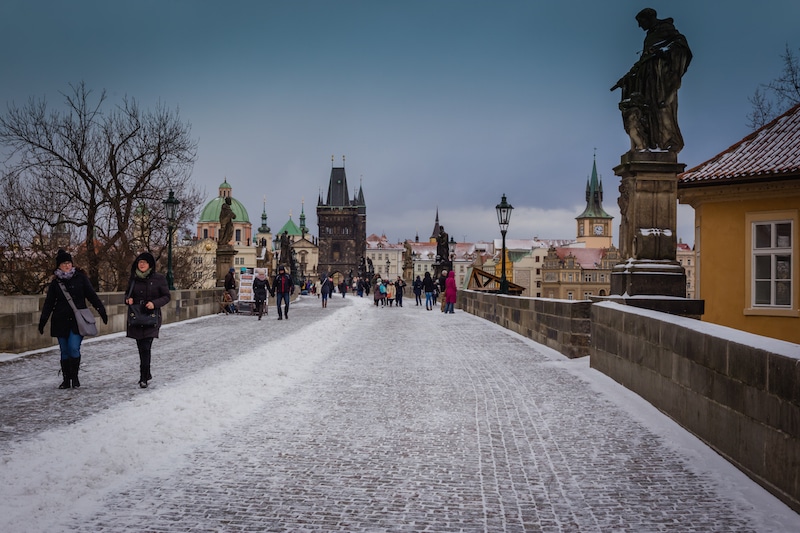 As I sat in the coffee shop, the sky opened up in a brief burst of furious flurries, and by the time I had finished my caffeine jolt, the ground was covered anew.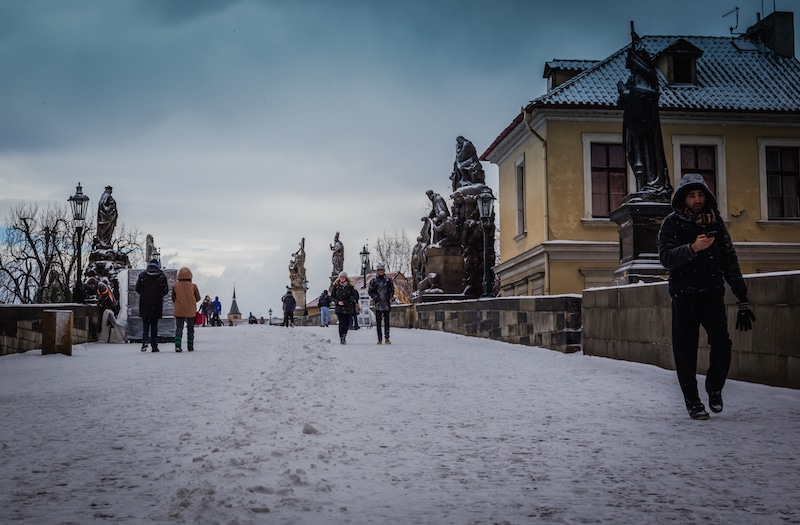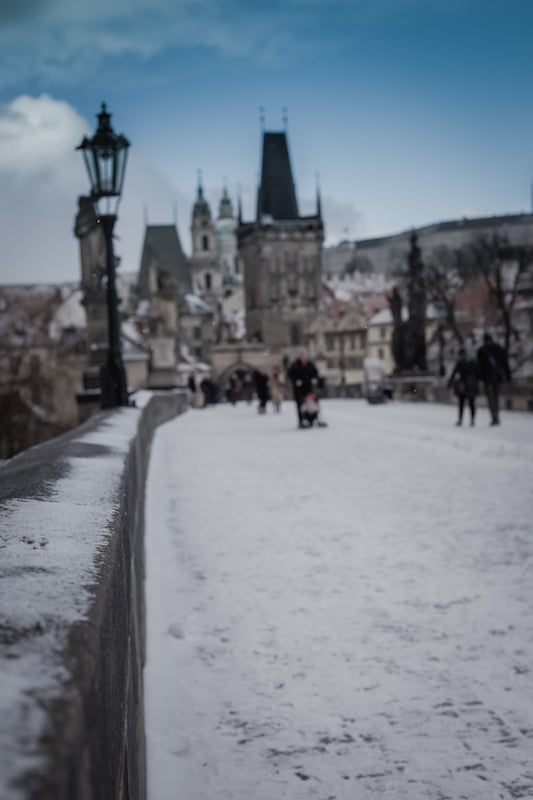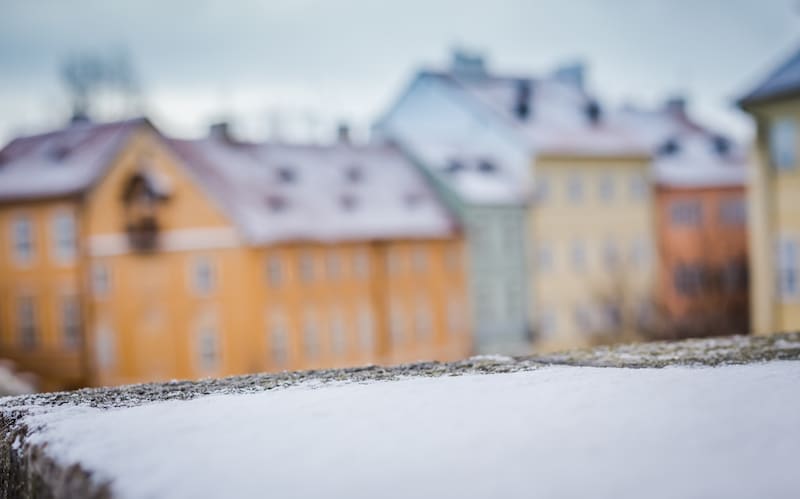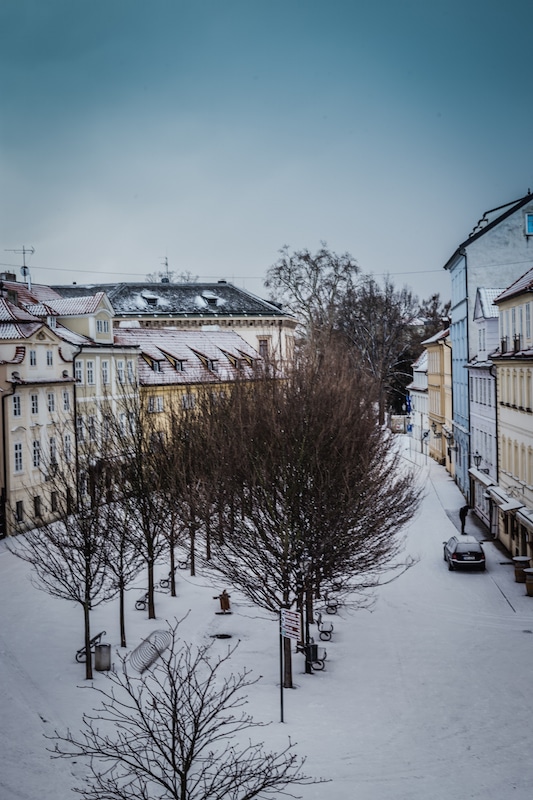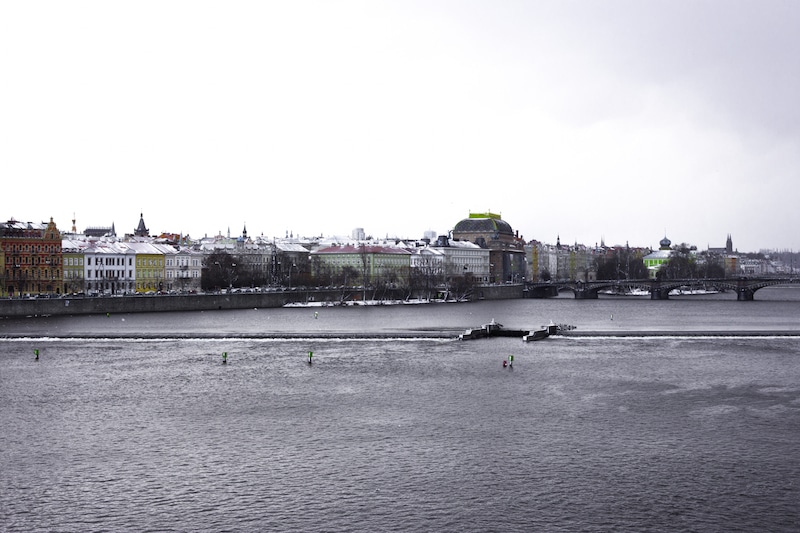 As I walked away from Charles Bridge, the sky turned a summertime blue, and I followed the streets through Malá Strana up to Prague Castle.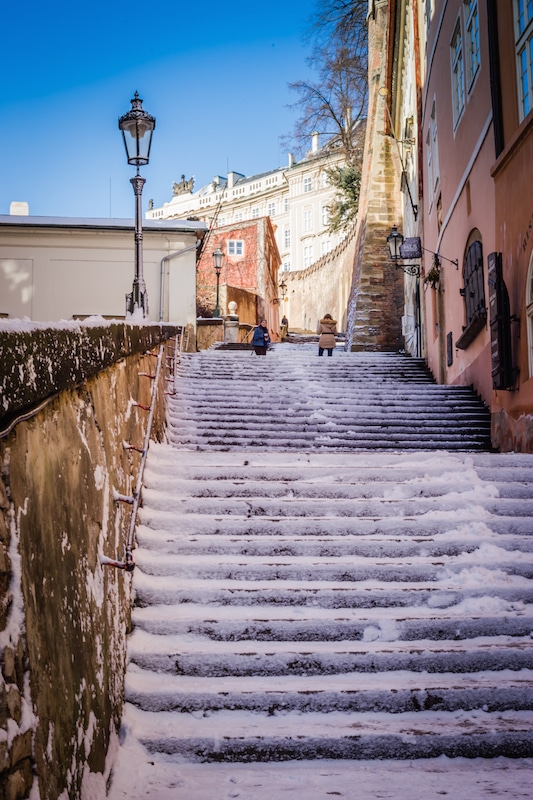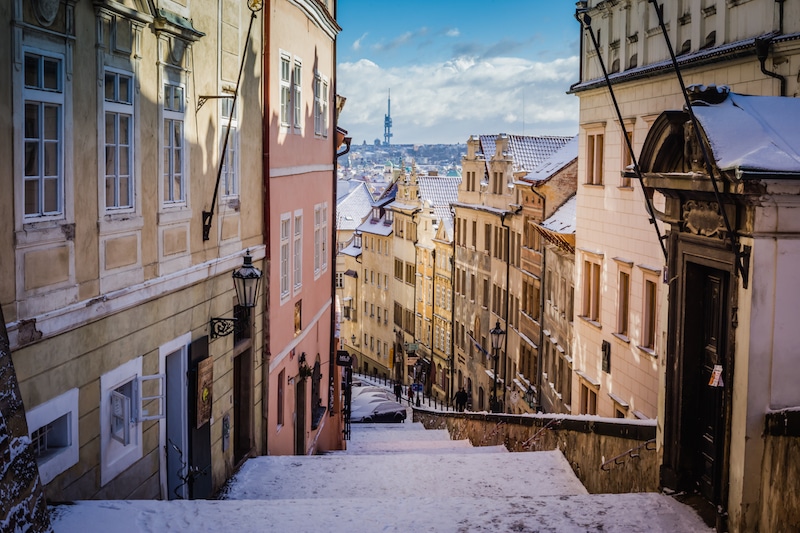 The view from the square outside Prague Castle has some of the best in the city. At some point, Starbucks moved in, getting a prime piece of real estate with a terrace overlooking Prague's famous red roofs. In the winter, the terrace is closed to serving, so it's easy to use the terrace for photos without buying a coffee.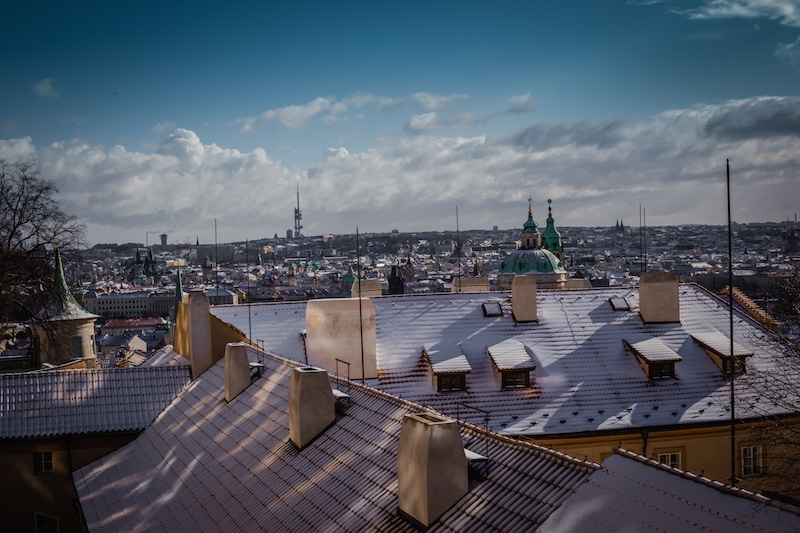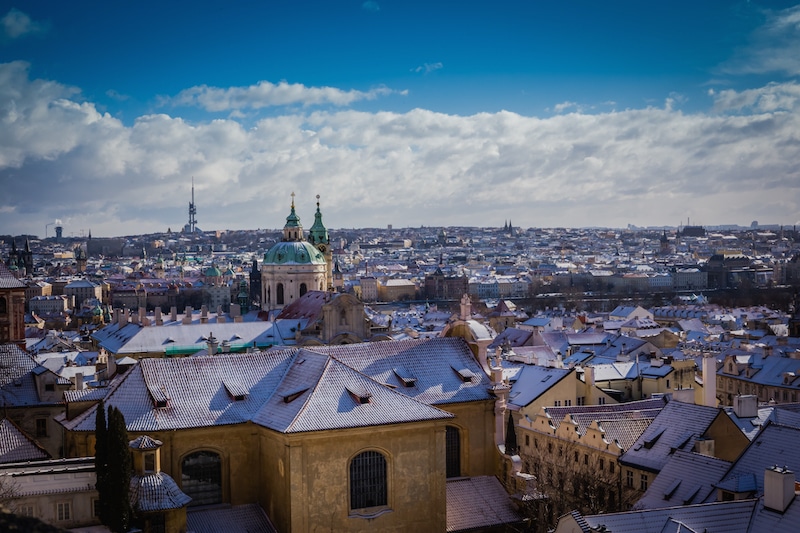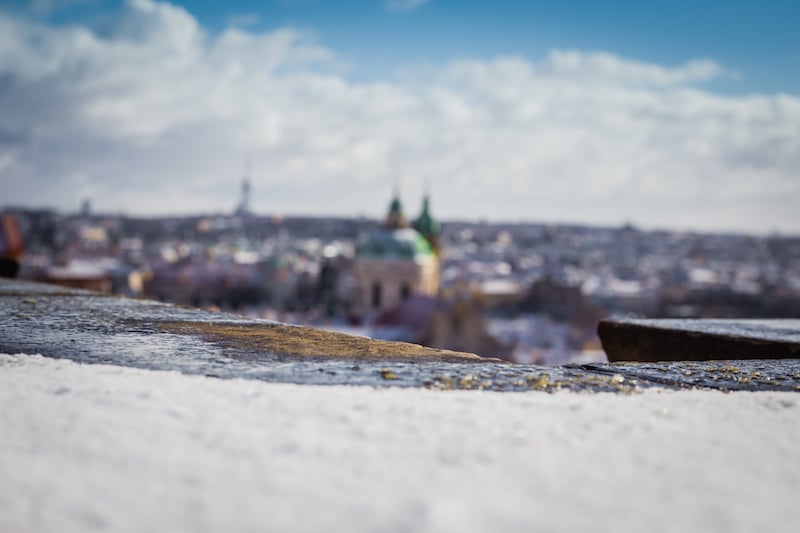 Most visitors to Prague stop at the castle, and don't walk up any further. That's a mistake, and it's a fairly easy walk from Prague Castle over to Petrin Hill, which offers sweeping views.
The next four photos were taken within 10 minutes of one another.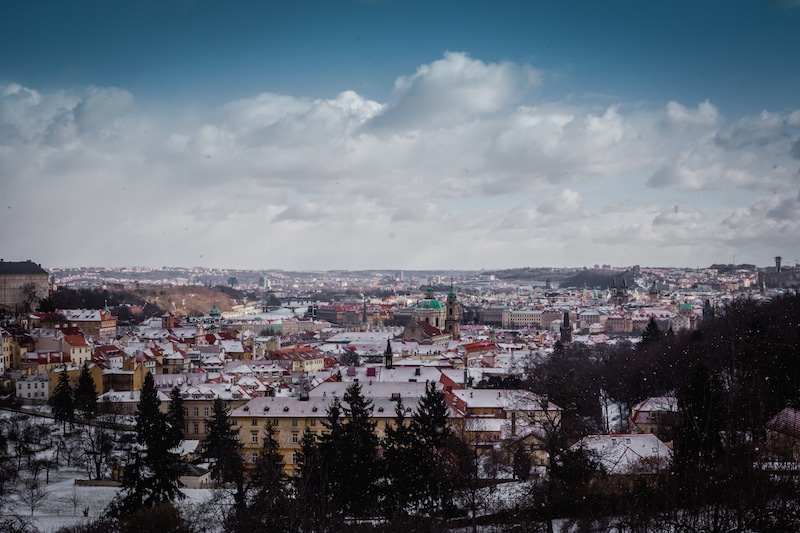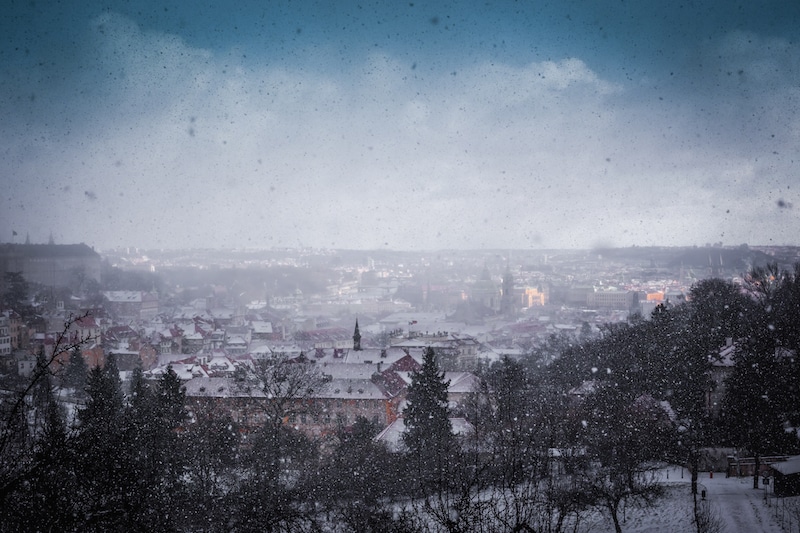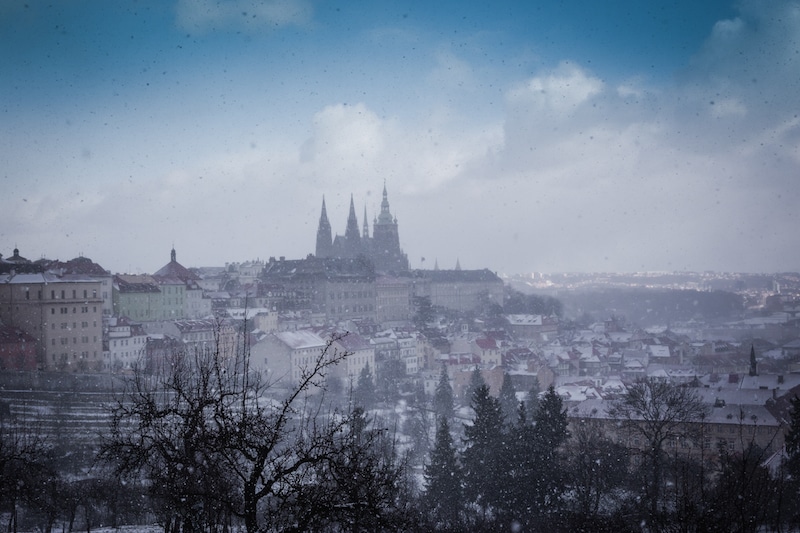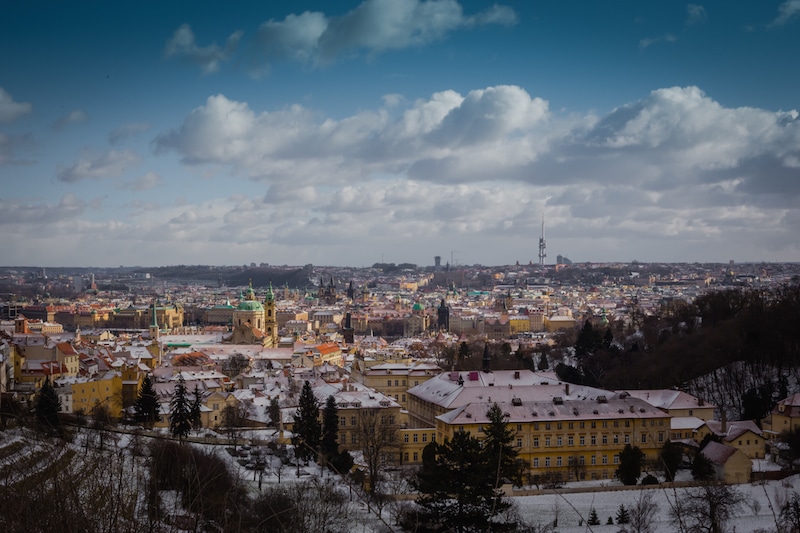 After reaching Petrin, many people walk up toward the TV tower. But if you stay on the side of the hill, about midway up, you'll get these views.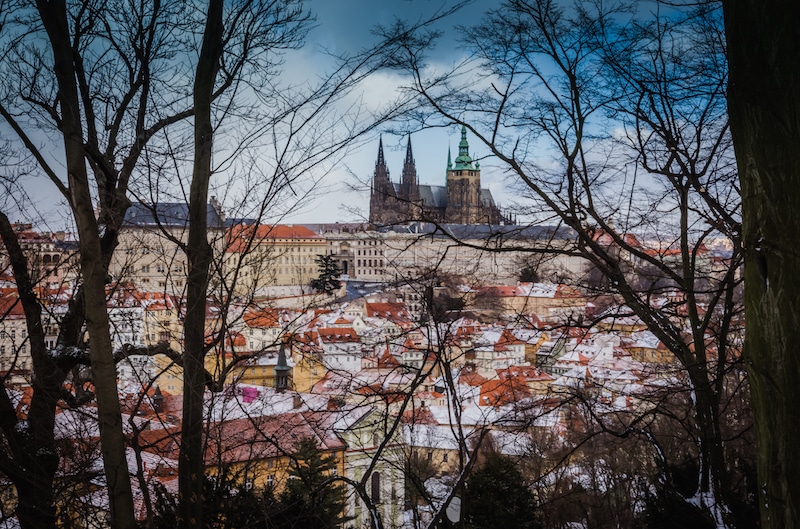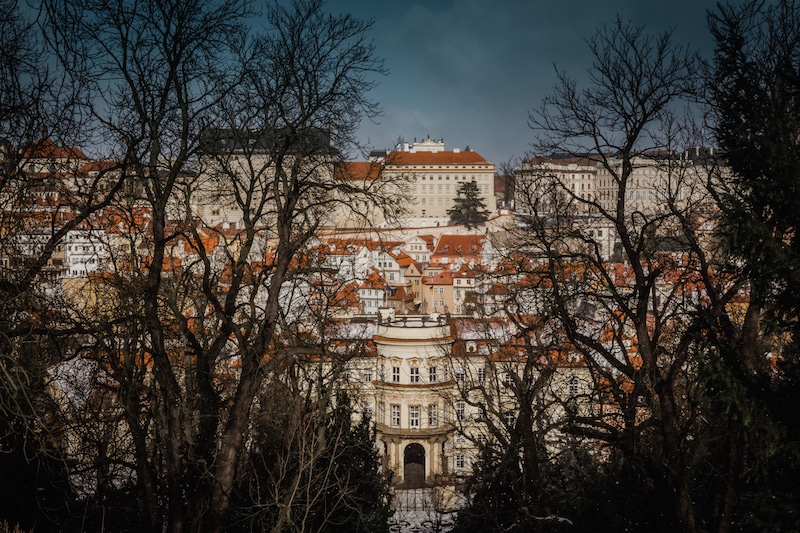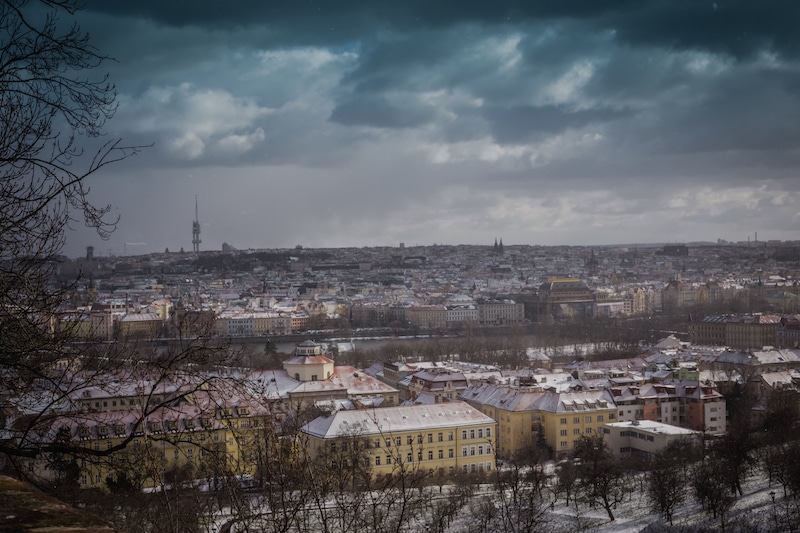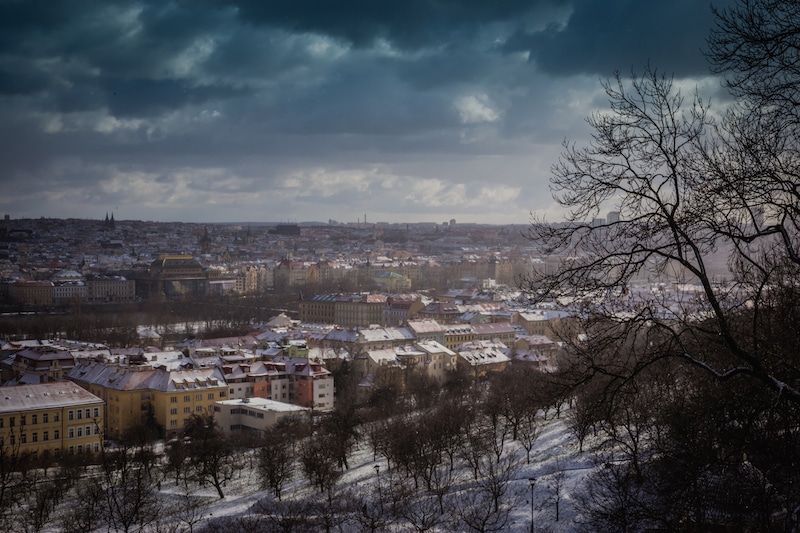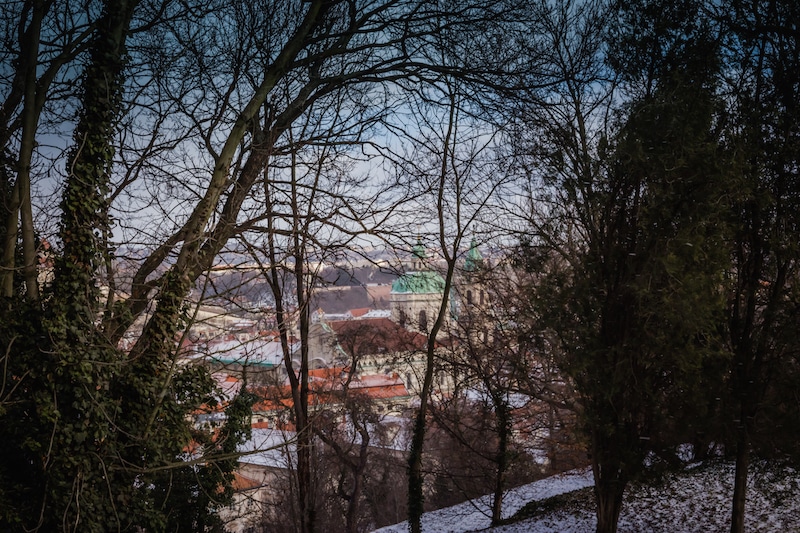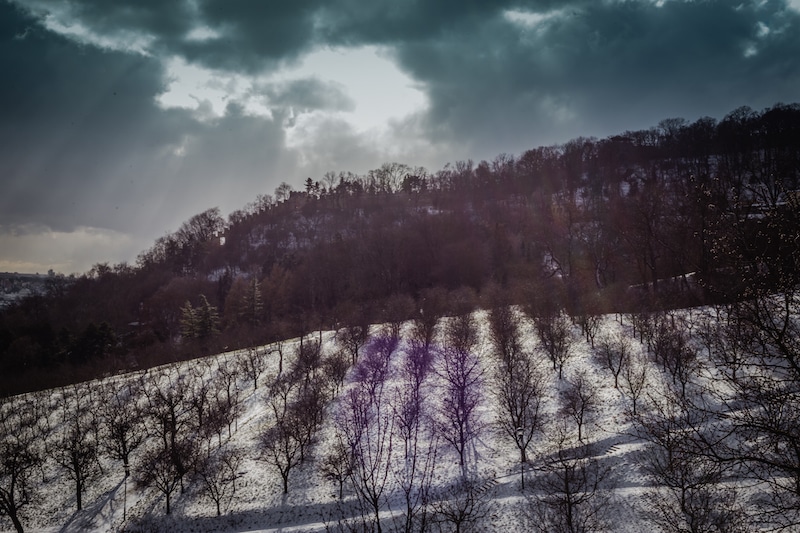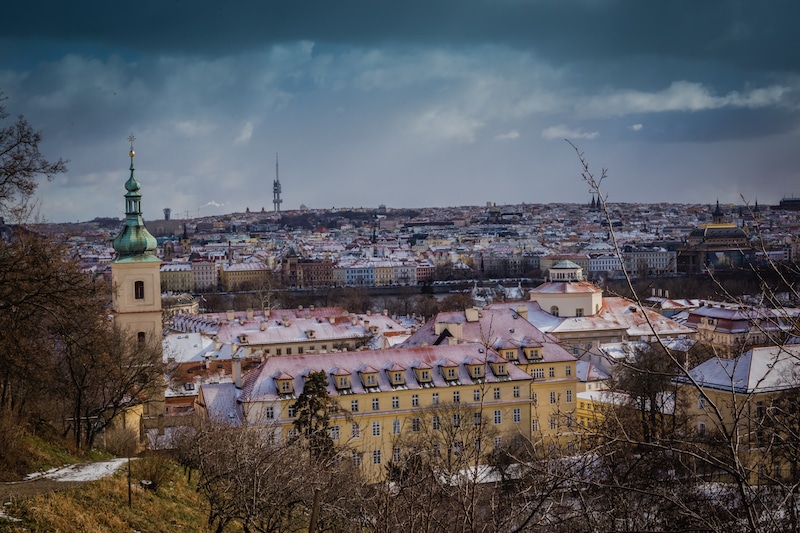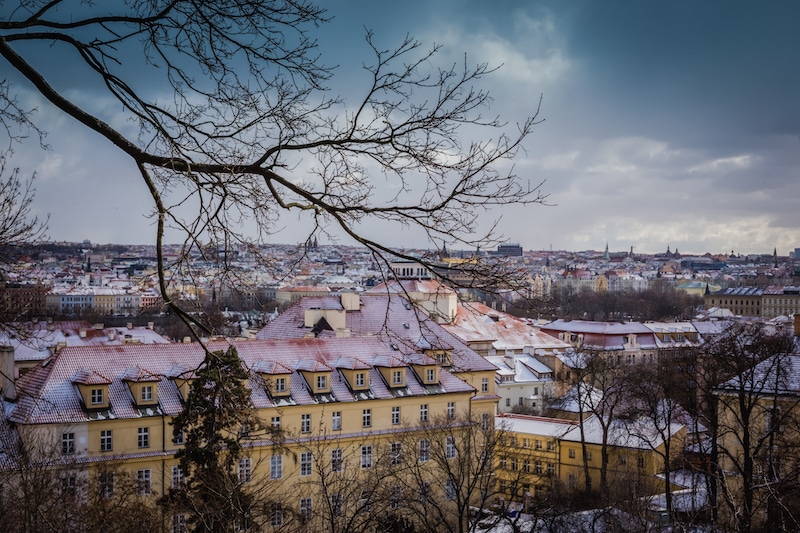 Before going home, I decided to go back to where we started, but this time go down onto the island for a different perspective.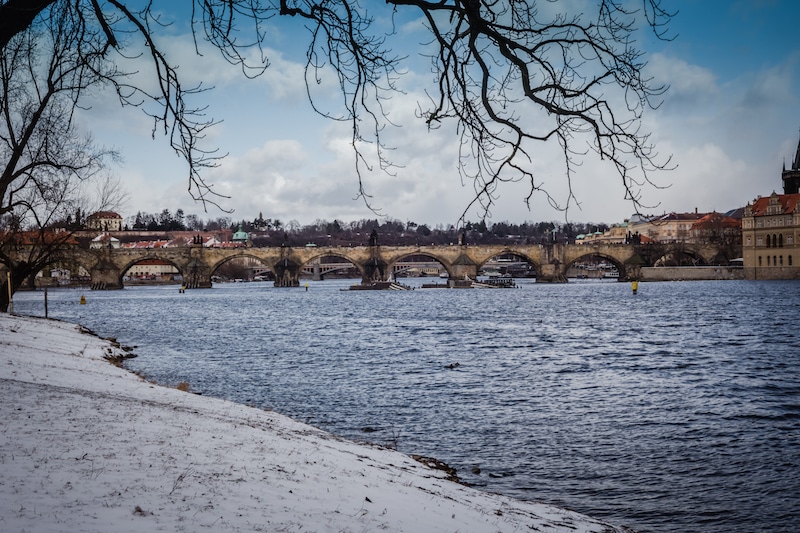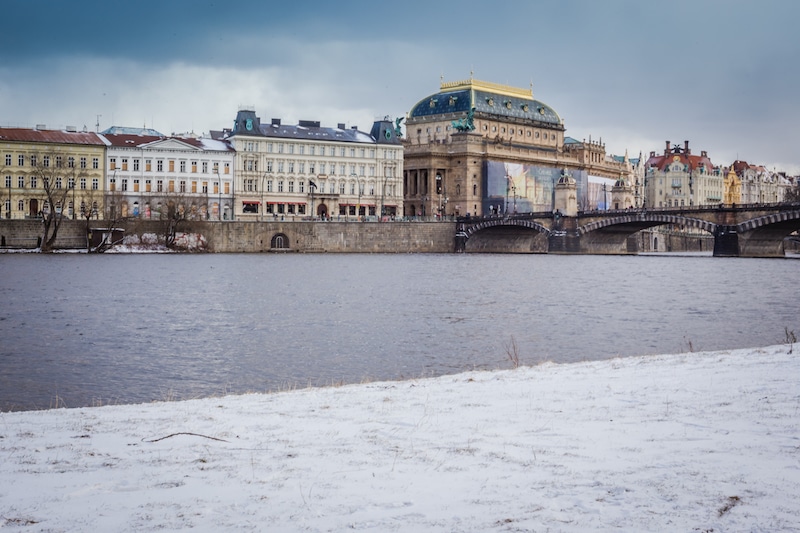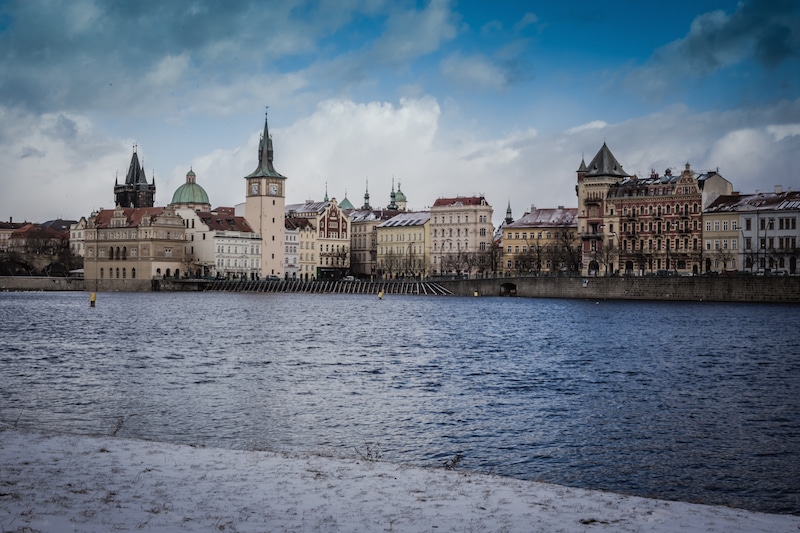 I doubt it will snow again this winter. One can hope, but it's been mild for the past several winters, and we're starting to have the occasional spring-like day, which makes me think winter is retreating until next year. I'm ready for summer — we both are — but I'm happy I got my snow day, to see Prague blanketed in white.
Where To Next?