Looking for the best places in Puerto Rico to visit? Are you trying to choose between a mojito-packed vacation with long, slow, lazy days soaking up the rays on one of Puerto Rico's beautiful beaches or one filled with adventures and cultural gems?
Puerto Rico is evidence that you can have the best of both worlds. One of the largest islands in the Caribbean, Puerto Rico, has dreamy blue beaches where you can relax to your heart's content, thrilling outdoor adventures, and excellent tourist attractions. However, there is still so much more to do! I've put together a list of beautiful places in Puerto Rico that you must visit for the ultimate experience in the Caribbean! There are all kinds of adventures awaiting everyone, so make sure you read until the end.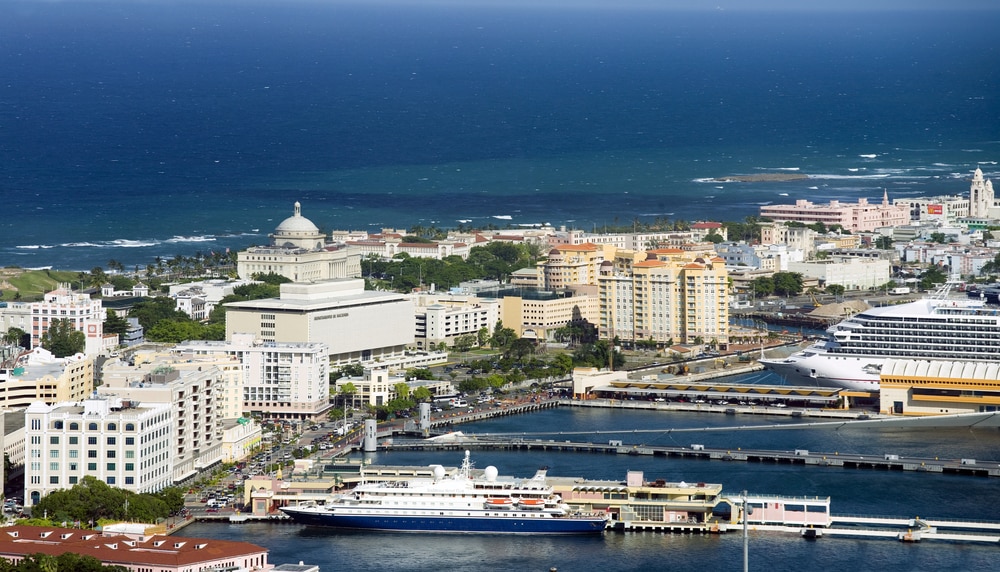 Old San Juan
The best way to start exploring this paradise is in the capital, San Juan. This bustling coastal city is everything you imagine a city on a Caribbean island, with stunning beaches (Isla Verde and Carolina Beach are fabulous options), delicious restaurants, and lively bars waiting to be enjoyed. In addition, old San Juan is an artsy and creative place. There are tons of colorful buildings, public displays of art, and unique small businesses.
Now for a culture-packed experience, take some time to explore Old San Juan, the oldest part of the capital and a little separate from the city on a small island off the coast. Take a stroll through this beautiful place full of museums, colonial castles, and forts that date back to the colonial days and provide a glimpse into the history behind the island's cultural fusion. The John Baptist Cathedral (where Ponce de Leon's grave resides), El Morro Fort, and Castillo de San Cristobal are musts in any complete historical tour in Old San Juan.
Photo Opportunities You Can't Miss!
The Black Puerto Rican Flag and Mural – located at Calle San Jose
Fortaleza Street
Caleta de las Monjas
Plazuela La Rogativa
Calle de la Luna
Hotel El Convento
Vieques Island and Mosquito Bay
Only six miles from the mainland, Vieques Island is a paradise. Fabulous beaches, fluffy golden sand, breathtaking vistas, and of course, the laid-back atmosphere of any Caribbean destination make Vielques a non-negotiable stop in your trip to Puerto Rico.
The star at Vieques island is Mosquito Bay, the brightest bioluminescent bay in the world! The best thing about it is that you can kayak or boat to watch this marvelous natural wonder, so do consider staying overnight.
This is an experience you won't forget! The following morning, you can hop over to Culebra, another idyllic island with white-sand beaches and a coral reef surrounding it, making snorkeling here an unparalleled experience.
El Yunque National Forest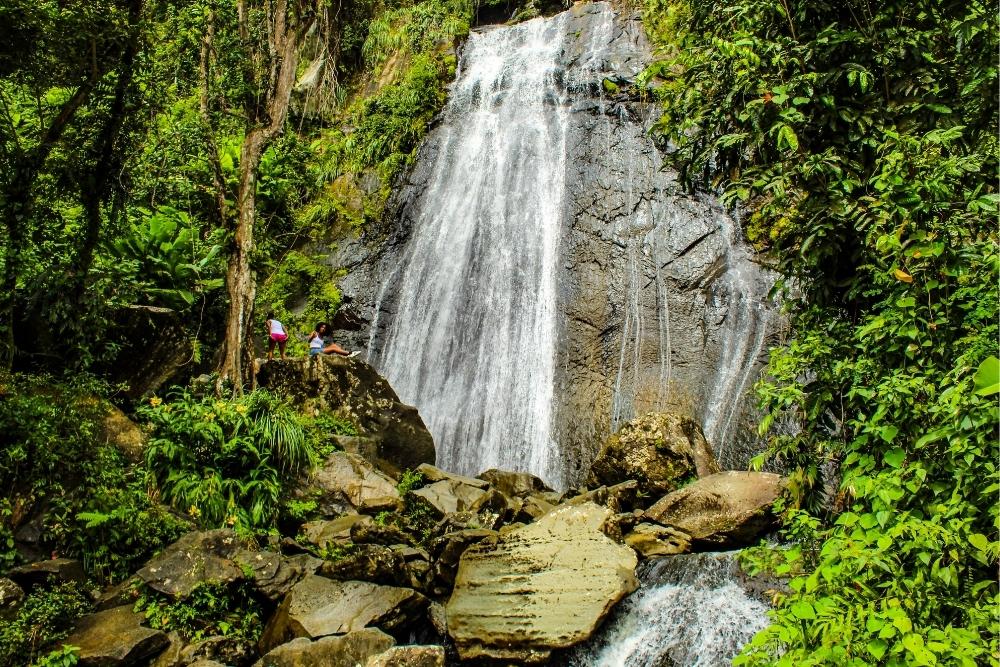 A short 45-minute drive from San Juan will take you to El Yunque, an enchanting 29,000-acre rainforest that, although relatively small, is one of the most biologically diverse in the world and the only tropical rainforest; in the United States!
With 24 miles of trails, hiking is a dream here, especially if you head to one of the many natural pools, where you can take a dip to refresh yourself. The views are spectacular, and you will probably have close encounters with some of the flora and fauna that call El Yunque their home. Keep your eyes open for coquí frogs, woodpeckers, and mango trees!
Beautiful Spots In El Yunque National Forest
Juan Diego Creek
La Coca Falls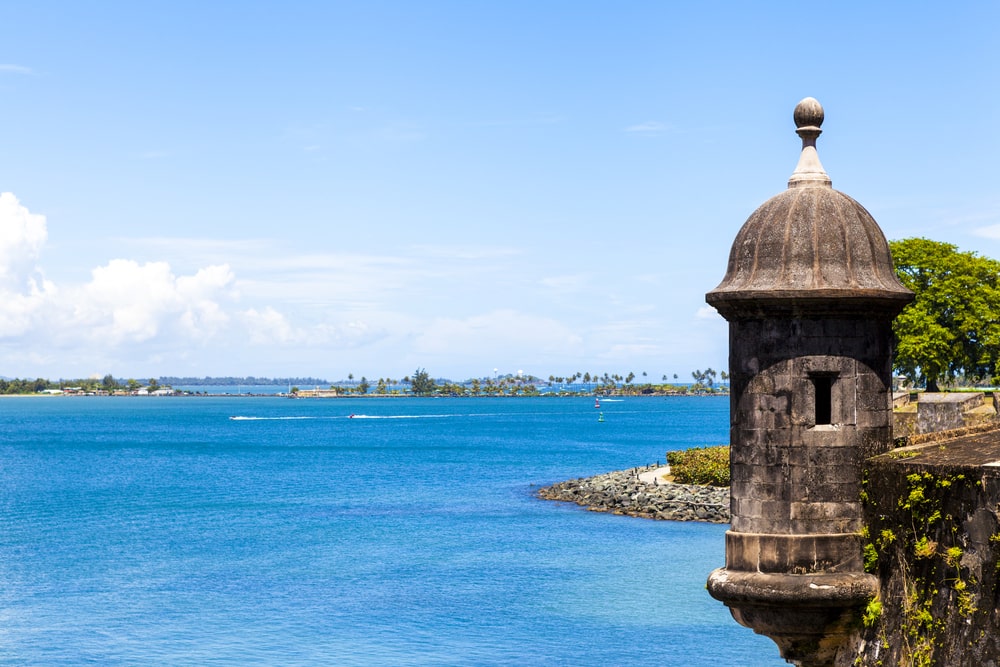 El Morro Fort
El Morro Fort stands tall and demands attention with its majestic and grand stature. Guests are treated to jaw-dropping panoramic views of the ocean from the top of the fort, giving them plenty of fantastic photo opportunities! El Morro Fort takes guests on an enchanting trip through history and offers both guided and self-guided tours in English and Spanish.
Flamenco Beach
A stay in Puerto Rico isn't complete without a stop at Flamenco Beach. The shallow teal-colored waters are nearly waveless, making them perfect for all water activities. Flamenco Beach is picture-perfect and offers easy access to amenities like washrooms, lifeguards, and concession stands.
Isla Desecheo
Isla Desecheo is an uninhabited island. It is filled with thorny shrubs, trees, and plants. The island is abundant with wildlife. In addition, it is home to a few endangered species. Isla Desecheo is a terrific place for diving enthusiasts!
Lago dos Bocas
Lago dos Bocas is a must-see if you enjoy trying different food. The lake is situated between the towns of Utuado and Arecibo, and its shores are home to many restaurants. Families will enjoy time at Lago dos Bocas because of its gorgeous scenery, delicious restaurants, and peaceful waters.
Rio Camuy Caves Park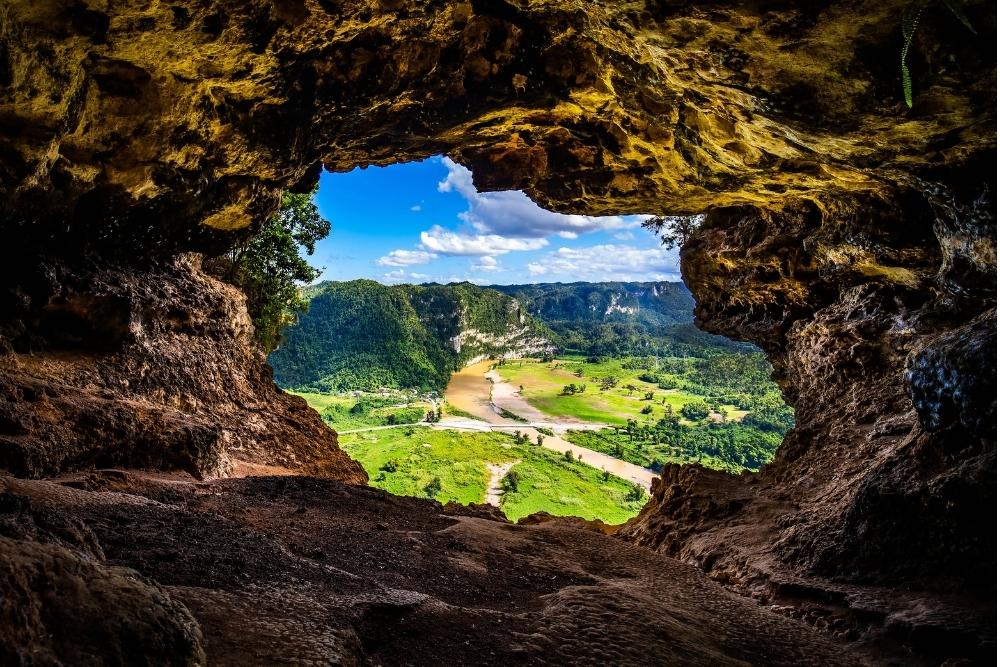 If natural adventures are your jam, Rio Camuy Caves Park is perfect for you. Located in the northwestern part of Puerto Rico's main island, this park features over 10 miles of caverns and a whopping 220 caves, all of which are surrounded by lush nature and hiking trails galore to get more personal with the park.
These limestone caverns and caves are part of a massive network of underground waterways carved out by the Rio Camuy, the third-largest underground river in the world. Although the cave system was officially discovered in 1958, there is evidence that the caves were explored hundreds of years ago!
Arecibo
The largest city in Puerto Rico, Arecibo, is located in the northern region of the main island. Visiting this city is very much worth your while because of its natural wonders, which include two rivers that bathe in (Grande de Arecibo and Tanama River), spectacular beaches, caves, cliffs, and a natural bridge made of limestone, all backdropped by breathtaking views of the Atlantic Ocean in the distance.
Cueva Ventana, or Window Cave, is a definite must-see here, especially if you love outdoor adventures and history. The cave's iconic window-like opening is the reason behind its name, and the views you'll get to see from it are simply enthralling.
Several hiking trails lead to the opening, allowing you to explore the cave's surroundings before going in. Inside, you'll find petroglyphs, which will give you a glimpse into how the Taino people lived!
Cueva del Indio is another option if you want to see more pre-colonial artwork created before the arrival of Columbus in the 1400s. It is located along the coast of Arecibo.
Other highlights here are the Arecibo lighthouse for epic vistas of the whole place and the Arecibo Observatory, home of the largest single-dish radio telescope in the world.
Rincon
The West coast of Puerto Rico is lying placidly, right on the corner where the Caribbean and Atlantic meet. Rincon is a town famous for its laid-back vibe and surfing.
Don't worry if you're not into coasting over the waves, though, as there's plenty more on its repertoire of activities, including scuba diving, horseback riding, biking, paddleboarding, and more.
Besides the colossal array of water activities, Rincon is also home to a vibrant art scene. You'll also be able to visit unique art galleries, check out stunning street art, and delight in its foodie scene and bars.
Guanica
The charming town of Guanica is a hidden gem in Puerto Rico. It's a small town that borders the Caribbean Sea, treating visitors and residents to the fantastic scenery. Guanica is a paradise. The waters are a perfectly clear sky blue, and the sand is white and soft. A few places to visit in the town are Guanica State Forest & Biosphere Reserve, Cayo Aurora, and Finca El Girasol.
Playa Retollo
Playa Retollo is a small beach tucked away in Manati. It has a unique crescent shape and miraculous cliffs that protrude from the water. The water is peaceful and inviting.
La Cueva Ventana
You'll find La Cueva Ventana at the top of a limestone cliff. It is a large cave that overlooks the Rio Grande de Arecibo. There are many tours offered throughout both the day and night. The cave is a spectacular sight and a must-visit when you're in Puerto Rico!
Which of these best places in Puerto Rico have you visited? Which of these destinations was your favorite and why? If you haven't been, which one sounds the most interesting? Please share it in the comment section below!