Are you hesitant about what kind of vacation you want? Whether it is relaxing at the beach with a fizzy mojito or one packed with thrilling adventure and thriving culture? The good news here is that you don't have to decide between one or the other.
Puerto Rico has all of that and more! Of course, one of the largest islands in the Caribbean, Puerto Rico has picturesque beaches with perfect sparkling waters, a vast selection of exotic tropical trees, and upland mountainous terrain. Still, there is so much more to do that I decided to make the ultimate Puerto Rico bucket list for nature lovers to help you plan for your trip.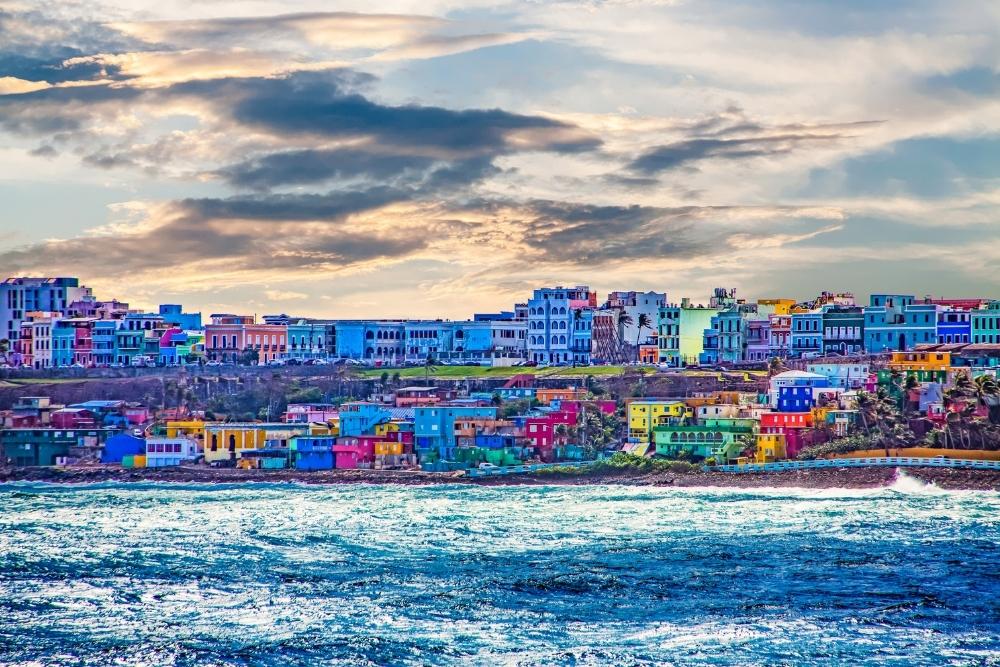 Before You Go
Before you jet off to Puerto Rico, you should know a few things to make sure your trip is the most enjoyable. First, Puerto Rico is a tropical island, meaning there are many mosquitos. Therefore, mosquito repellent is a must! Always wear mosquito repellent; you might even want to toss some in your day bag to reapply as needed.
If you are looking for a mosquito net to bring, I wrote about that here and recommended you check it out! In addition, be aware of hurricane season when planning travel. Puerto Rico uses the U.S. dollar currency, so you don't need to worry about exchanging anything. Finally, before you go, it would be helpful to learn a few basic Spanish phrases. This will help you complete regular tasks, get directions, find places, and more.
Let's explore Puerto Rico!
San Juan – Old San Juan
The best way to start exploring this paradise is in the capital, San Juan. This bustling and colorful coastal city is everything you imagine a city on a Caribbean island to be. Cool beaches (Isla Verde and Carolina Beach are fabulous options), delicious restaurants, and festive bars make Old San Juan a terrific place to hang out.
Now for a culture-filled adventure, take some time to explore Old San Juan, the oldest part of the capital and a little separate from the city on a small island off the coast. Walk through this wonderful place full of museums and colonial architecture that dates back to the days from the time when the first Spanish settlers arrived and occupied the place.
Wander through the colorful cobblestone streets, view the sculpture at Rogativa Plaza, shop through the many boutiques or walk the Paseo del Morro. Whatever you enjoy doing, Old San Juan has an experience waiting for you.
The John Baptist Cathedral ( where Ponce de Leon's grave resides), El Morro Fort, and Castillo de San Cristobal are musts for a complete historical tour in Old San Juan.
Visit Bosque Estatal De Boqueron
The Bosque Estatal De Boqueron is a thick, beautiful forest. There are many steep limestone cliffs, an enchanting bridge, and an array of diverse botanicals. Spot how many waterfalls are peeking through and admire the beautiful reddish hue of the rocks. It is a breathtaking sight to take in and packed with photo opportunities.
Canon San Cristobal
If you're visiting Puerto Rico, you must stop at the Canon San Cristobal. It features rocky, jagged terrain, steep cliffs, and beautiful peek-a-boo waterfalls everywhere. The Canon San Cristobal is a spectacular natural beauty.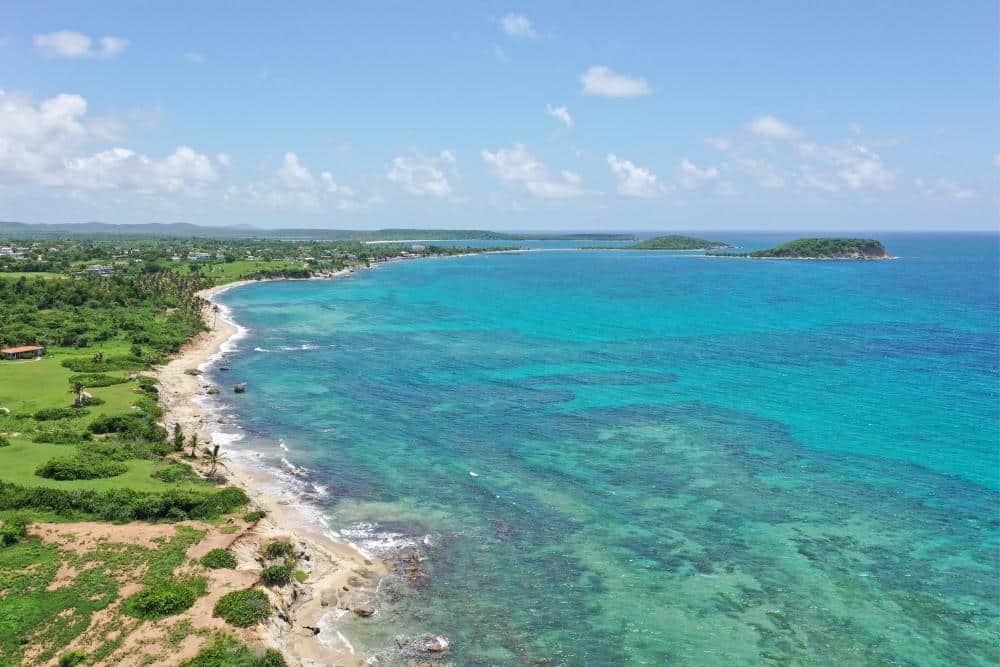 Vieques Island and Mosquito Bay
Just six short miles from the mainland, Vieques Island is a paradise in itself. Fabulous beaches, soft sand, marvelous vistas, and, of course, the laid-back atmosphere of any Caribbean island make Vielques a non-negotiable in your trip to Puerto Rico. This island is also home to a pristine wildlife refuge.
Set in the southern part of the island is Mosquito Bay, the brightest bioluminescent bay in the world! This marvelous natural wonder can only be described as magical, so consider staying overnight so you can be a part of this experience you won't forget anytime soon (or ever!). Next morning, you can hop over to Culebra, another idyllic island with white-sand beaches and an active reef. Flamenco Beach is an amazing one here.
El Yunque National Forest
A mere 45-minute drive from San Juan will take you to El Yunque, an enchanting 29,000-acre rainforest (yes, you read that right!). Even though it is not overly large as far as rainforests go, the forest is one of the most biodiverse places globally and the only tropical rainforest in the United States! It is an absolute delight to explore.
With 24 miles of trails, hiking is a dream here, especially if you hike to one of the many natural pools where you can take a dip to refresh yourself. The views are spectacular, and you will probably have close encounters with some of the flora and fauna that are present. Keep your eyes open for woodpeckers and mango trees!
Rio Camuy Caves Park
If natural adventures are your jam, Rio Camuy Caves Park is perfect for you! Located in the northwestern part of Puerto Rico's main island, this park features over 10 miles of caverns and 220 caves, with 17 entrances to the cave system, surrounded by lush nature and many trails you can hike to explore the area.
These limestone caverns and caves are part of a huge network of underground waterways carved out by the Rio Camuy, the third-largest underground river in the world. Although the cave system was officially discovered in 1958, there is evidence that the caves were explored hundreds of years ago.
Arecibo
The largest city in Puerto Rico, Arecibo, is located in the northern region of the main island of Puerto Rico. Visiting this city is very much worth your while because of its natural wonders, which include two rivers that bathe it (Grande de Arecibo and Tanama River), spectacular beaches, caves, cliffs, and a natural bridge made of limestone, all backdropped by the Atlantic Ocean.
Cueva Ventana, or Window Cave, is a definite must-see here, especially if you love nature's adventures and history! The cave's iconic window-like opening is the reason for its name, and the view of the lush surroundings is simply enthralling. You can take one of the several hiking trails to visit the cave, which will allow you to get more intimate with the place before entering the cave system to admire some authentic Taíno petroglyphs preserved after several centuries.
Cueva del Indio is another option if you want to see more amazing centuries-old artwork created before Columbus arrived in the 15th century. It is located along the coast of Arecibo.
Other highlights here are the Arecibo lighthouse, for epic vistas of the whole place, and the Arecibo Observatory, home of the largest single-dish radio telescope in the world.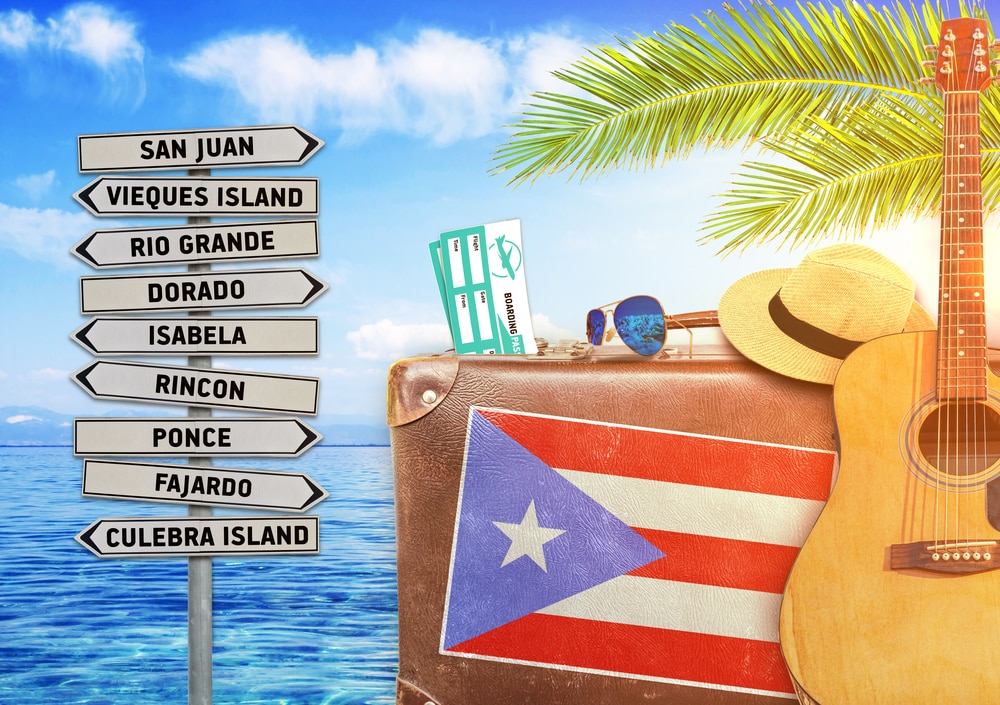 Salinas
Salinas is a small town in Puerto Rico packed with fantastic seafood restaurants. The quaint town is often referred to as a fishing town as thats' the main industry there. The town of Salinas hosts many events and festivals throughout the year. In addition, it's home to the Aguirre Forest Reserve, Aguirre Golf Club, and the Olympic Training Center.
Arroyo
Arroyo can be found on the southern coast of Puerto Rico. It's a beachy town filled with hiking and surfing adventures. Not only is the town charming, but it is also filled with terrific cuisine and spectacular sights.
Santa Isabel
Santa Isabel is another gorgeous town in Puerto Rico that you simply must see if you're a nature lover. It's known for its friendly community vibe, but it's also stunning. In addition, you can expect to enjoy a lot of fresh, tasty fruit as it's grown all over here!
Rincon
Lying placidly is the West coast of Puerto Rico, at the corner where the Caribbean and Atlantic meet, is the town of Rincon, famous for its fabulous laid-back vibe and surfing, but don't worry if you're not into this sport; there's still plenty to admire and do here!
There are several beaches where you can scuba dive, snorkel, paddleboard, swim, horseback ride, bike, walk or relax! The most popular beaches are Maria's and Domes.
Besides water activities, Rincon is home to a vibrant emerging art scene, so you'll also be able to visit art galleries and street art, delight in its restaurants and bars, and admire the most beautiful sunsets ever.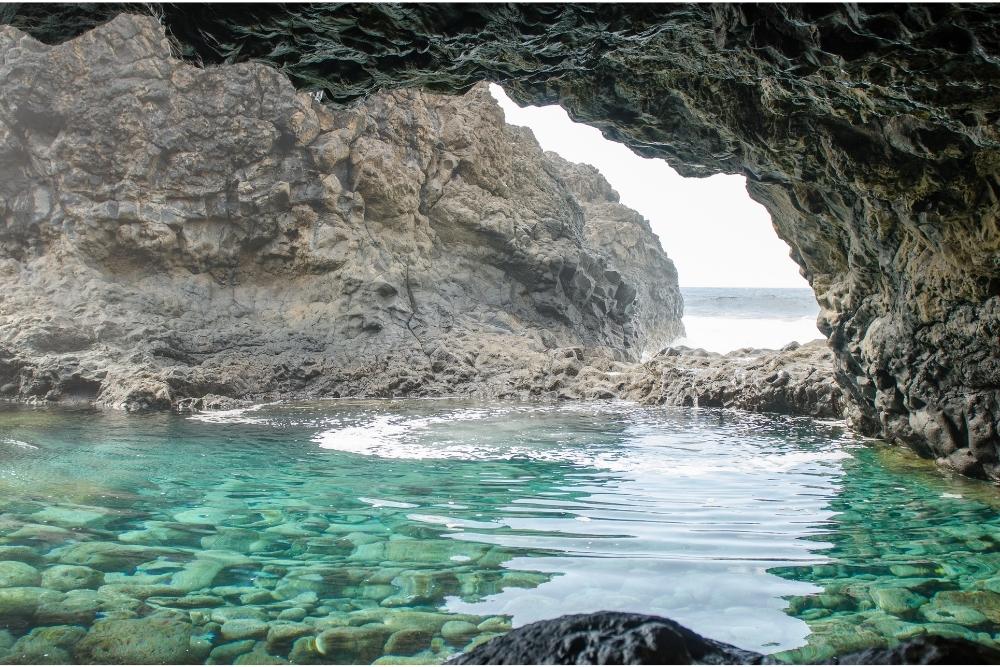 El Charco Azul
Charco Azul is one of Puerto Rico's most famous natural pools. Located in the Guavate area, this fresh-water hole is nourished by two small streams that form a small waterfall. You are in the perfect place if you enjoy swimming in entirely natural settings. The blue tones at the deeper levels are the reason for its name. Afterward, you can enjoy one of the lechonerias in the Guavate region and delight in this typical tasty food. 
Have you ever been to Puerto Rico? What are some of your favorite destinations on the island? Let me know in the comment section below.