This might seem like a silly detail to worry about, but we all know how much carrying the wrong bag can screw up your day. So here's the scoop on what bags work best for a trip to the Universal Studios theme parks.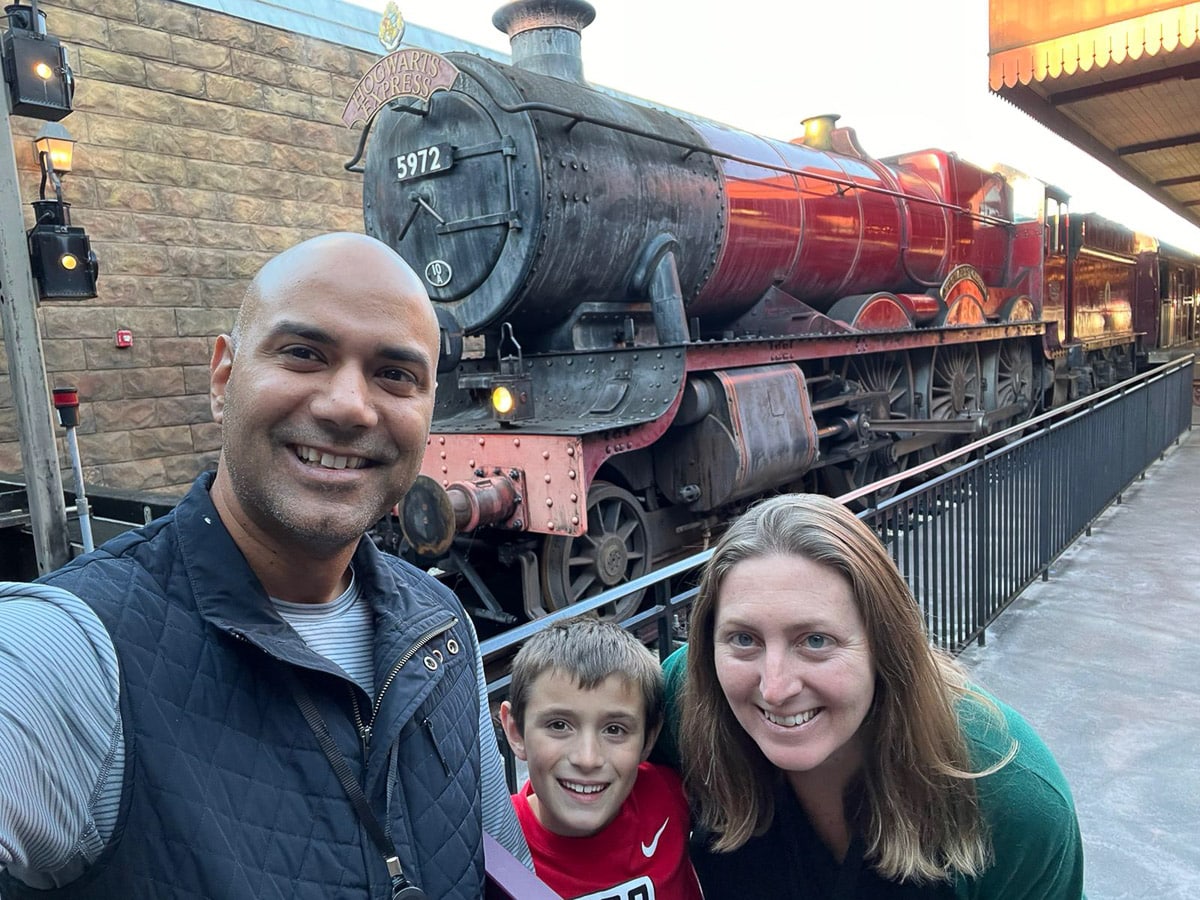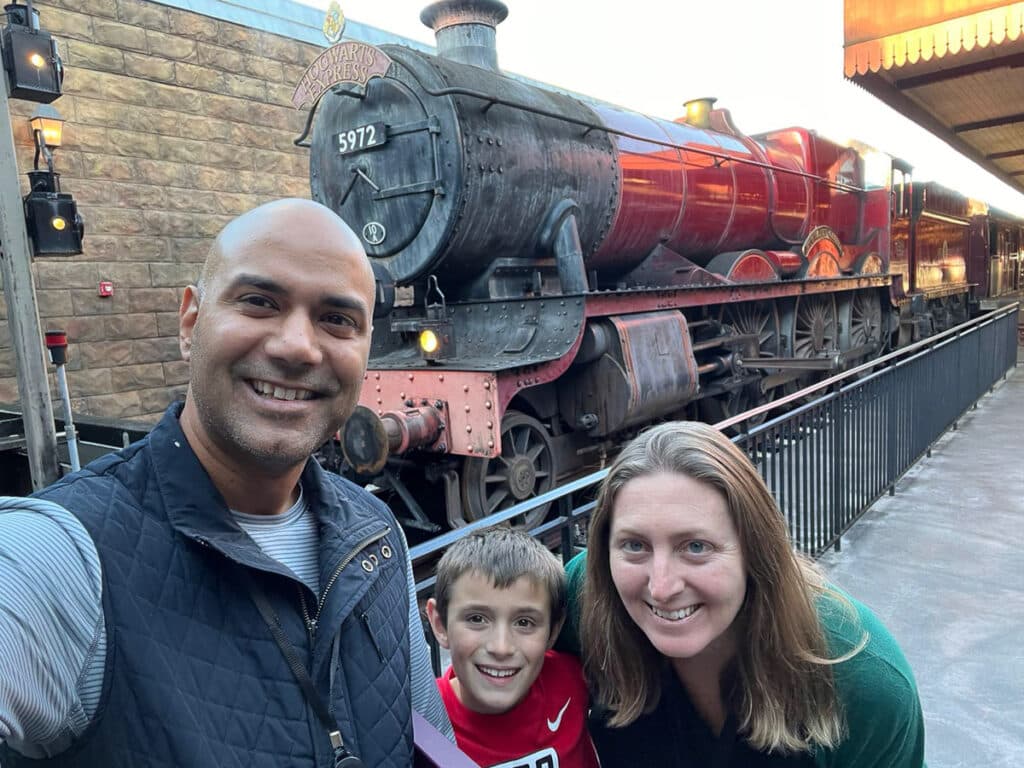 So if you're here researching bags for a theme park day, then it's safe to assume you are a… umm.. detail oriented person. No worries – so am I! So when I started planning my recent trip to Universal Studios Orlando and Islands of Adventure, I started perusing all the mom groups for tips on the best bag to carry.
I did not want to bring something that would be cumbersome to manage in the parks, and I definitely didn't want to spend my day packing my bag in and out of lockers if it was too big to take along on the rides. Note that there are lockers available in front of each ride – there are small free lockers that you can use for the duration of the ride and there are larger lockers that will cost you $2 each time you use one.
I've concluded that there are three basic approaches to what bag you carry at Universal. (And you should take along a lanyard regardless of which one you choose- more on that later.)
Here are your options:
1. The No Bag Option
So it may seem a little counterintuitive on a post about bags, but my honest preference is to carry no bag at all for a day in the theme parks. If you can manage it, the big pro here is that you won't need to use the lockers at all on your visit.
Of course, that also means you can't carry along any extras like water bottles, sunscreen, or snacks. And I know that can be rough when traveling with young kids. So the no bag option tends to work best when you don't have kids in tow, or when your kids are a bit older and past the stage of needing all the stuff.
A couple tips if you choose to go bagless:
Take along a small pouch that will fit inside a pocket, and use that to keep your ID, some cash, and a credit card all safely in one place. A money clip can also work well for this. (I used this Chums wallet, which I love.)
Wear clothing with a zip up pocket that fits your cell phone. Depending on the whether that can be a pair of shorts with a zipper pocket or a hoodie – but you will want some place to keep your phone secured on the more intense rides. It was cold last time I visited, so I wore this fleece with zipper pockets.
2. The Fanny Pack or Belt Bag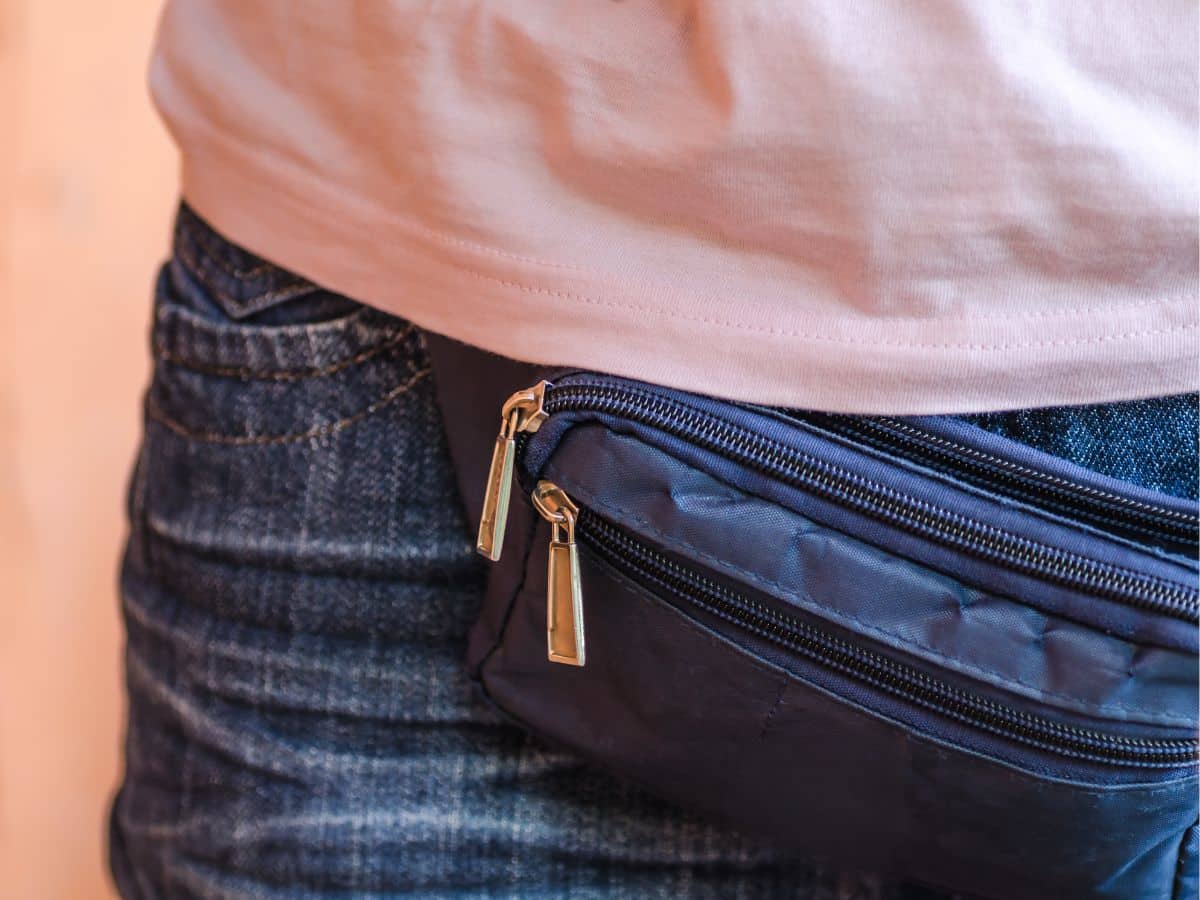 Ok, I know fanny packs are so 1980s. But what's old is new again – and now we call them belt bags. ;)
A small belt bag (like this one) is a great middle of the road option if you don't want to be using lockers all day but also need to carry a few more things. Most of the rides in both parks will allow you to wear a small fanny pack around your waist on the rides. This is true on all of the little kid friendly rides!
Note that there is no real hard and fast rule to which rides will allow this – it really is going to be up to the staff member working the line. In my experience, you will be directed to store the belt bag for all roller coasters but will probably get to keep it on you for the other rides.
These bags will let you pack along a few more essentials, give you a secure place to zip your phone inside, and you'll likely only need to use the free lockers a few times for the rides that truly don't allow any bags at all. And most fanny packs will fit into the free lockers outside each ride, so you shouldn't need to pay to store them.
Ok, so which belt bag can you buy that won't make you feel like a total dork? ;) Well, by far the most popular option is this Lululemon Belt Bag. And if you want a cheaper option, you can grab a lookalike bag on Amazon.
3. Backpack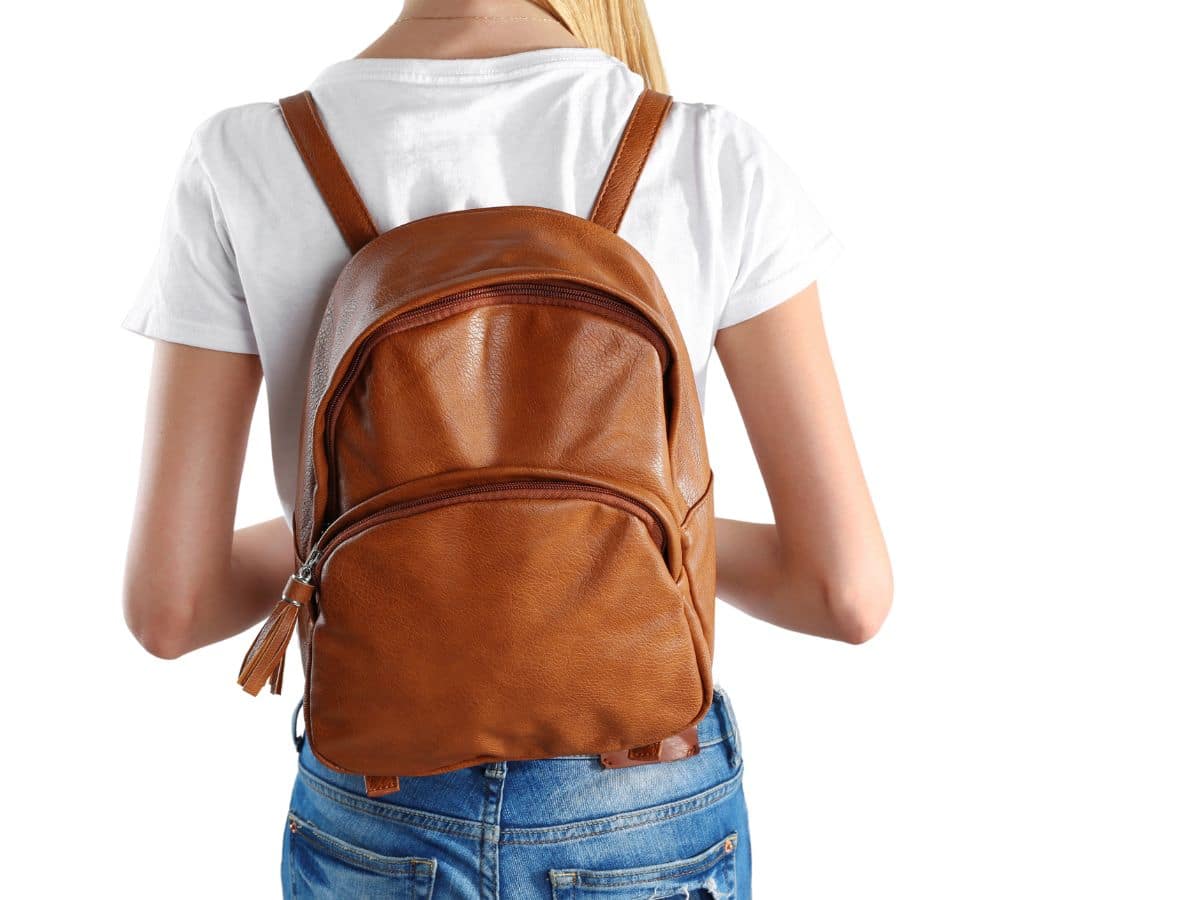 If you simply need to carry all the stuff – and you totally will if you have toddlers or babies along – your best bet is going to be a backpack. It will be the easiest thing to carry around all day, and give you plenty of space for all the stuff your family needs.
My personal favorite backpack for travel is this lightweight travel backpack. It's cheap, comfortable, fits lots of stuff, and rolls up really small into a little pouch for packing.
The downside of course is that the bag won't be able to go on any rides at all. (You might get away with it on a few children's rides like Dr. Seuss). So unless someone is skipping the rides to the bag holder, you will need to use the lockers available in front of each ride. And if you're carrying a full size backpack, you should expect to need the larger pay lockers ($2 each time).
If you're pushing a stroller in the parks and are not concerned about theft, you can also just leave your backpack inside the stroller in the stroller parking area.
Let's talk Lanyards!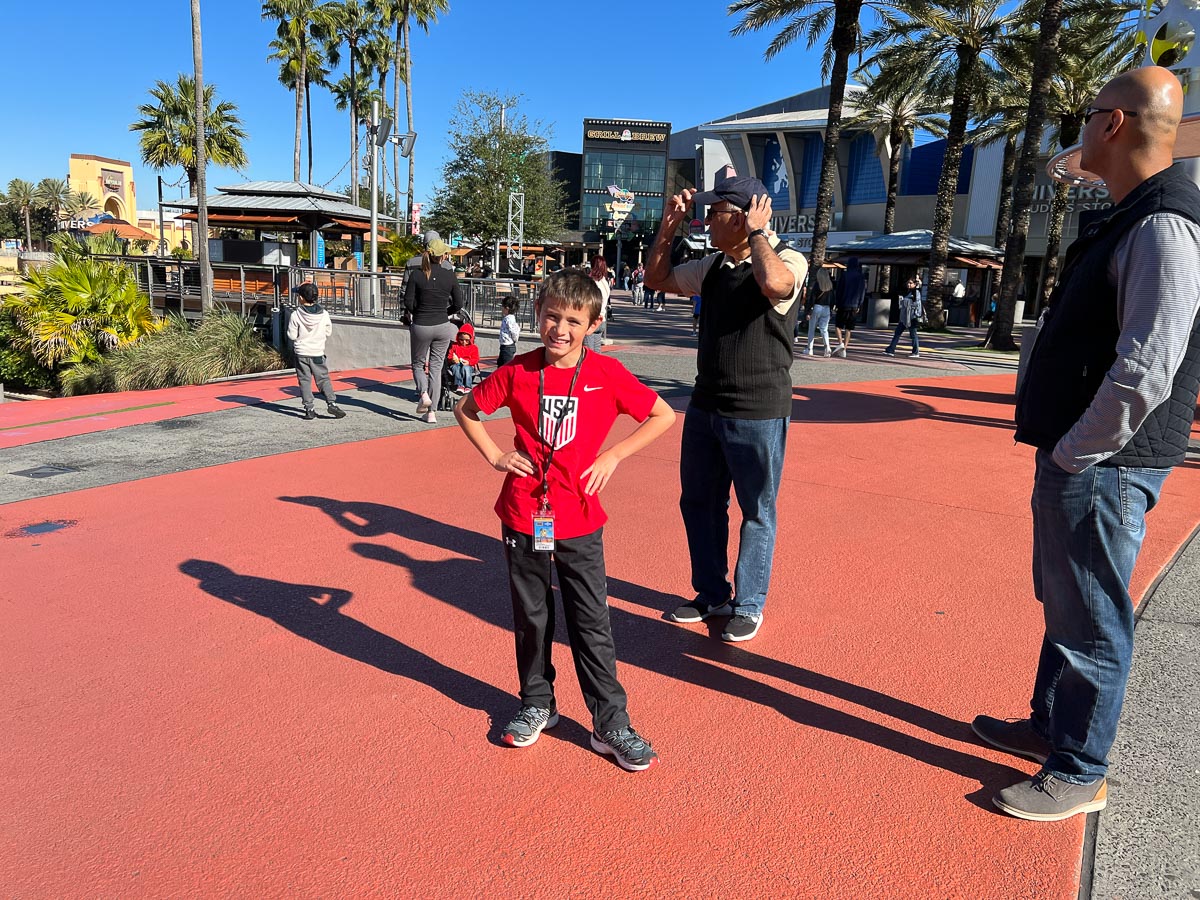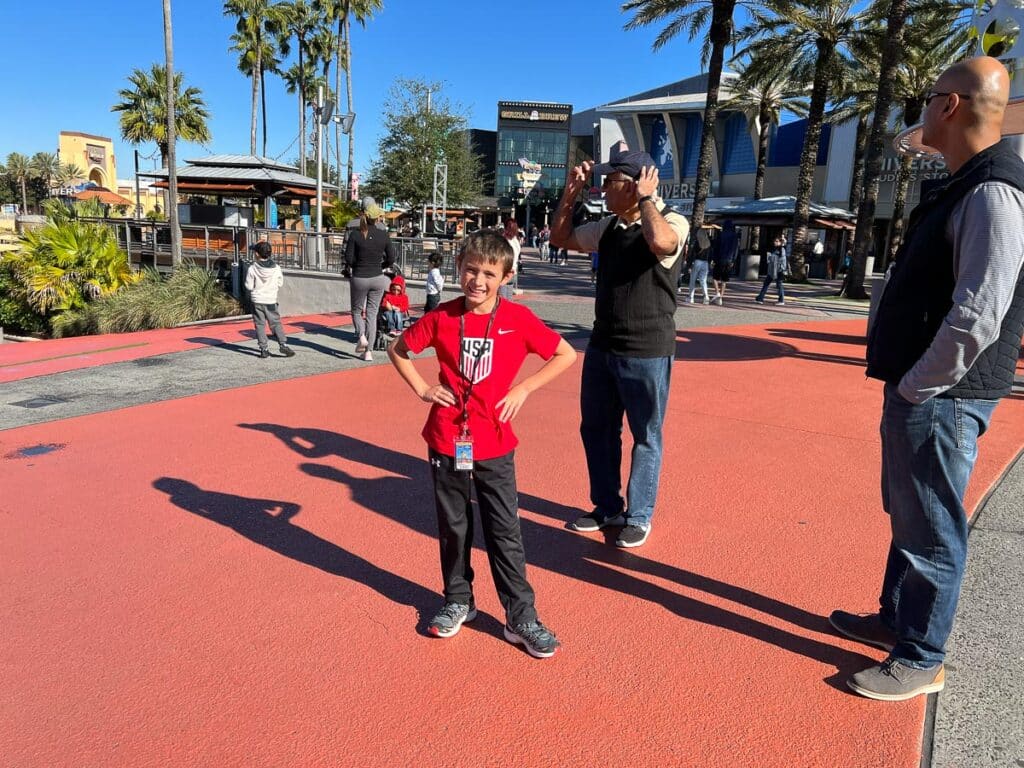 One thing that you'll want to bring along regardless of the bag you choose is a lanyard to hold your park tickets and Express passes (if you're purchasing them). You'll need to scan your park tickets when you enter or exit each park and when you ride the Hogwart's Express between the two parks. And if using Express passes, you'll need to scan them as you enter each ride. So a lanyard is the easiest way to keep them handy! I suggest grabbing a pack of these inexpensive colored lanyards – it's easier to keep them straight when everyone has their own color.
What about carrying wands?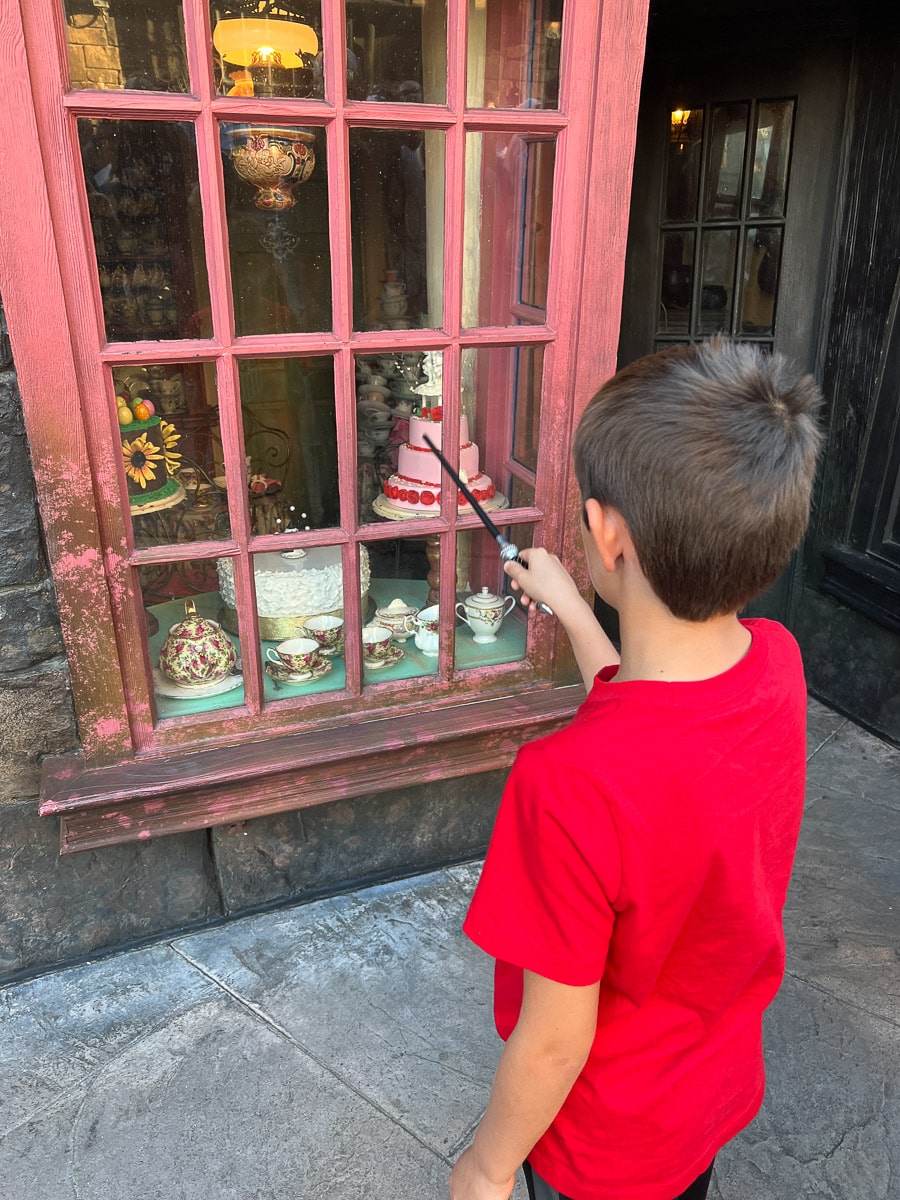 Now the one thing that tripped me up was that dang Harry Potter wand. If you're bringing kids along, you're almost certainly going to get roped into buying one of these interactive wands. And I have to admit, it was actually pretty fun. But then you will need to carry it around for the rest of the day.
A few options for carrying that wand, without a big bag:
A wand holder that you can carry around your neck like a lanyard. Yep, that's a thing.
A chapstick holder attached to a lanyard. Perhaps cuter, but less secure.
A robe with an inside pocket for a wand.
A hoodie or jacket with an inside pocket that just happens to fit a wand.
If you choose any of the lanyard or inside pocket options, you'll likely be able to take the wand along on most of the rides. But there will still be a couple that require the use of a locker – like the roller coasters.
And if you're a big Harry Potter fan, be sure to check out this list of the best Harry Potter gear for Universal Studios too. Wands are just the tip of the iceberg.
More Universal Studios Orlando Trip Planning Resources
And for more trip inspiration, check out these helpful guides to Orlando's Universal Studios theme parks: