Are you a Harry Potter fan? Are you planning a trip to Universal Studios to experience the world of wizardry in person? From wands to robes, here's the scoop on all the Harry Potter gear you need for the ultimate wizarding experience.
Wands – The full scoop!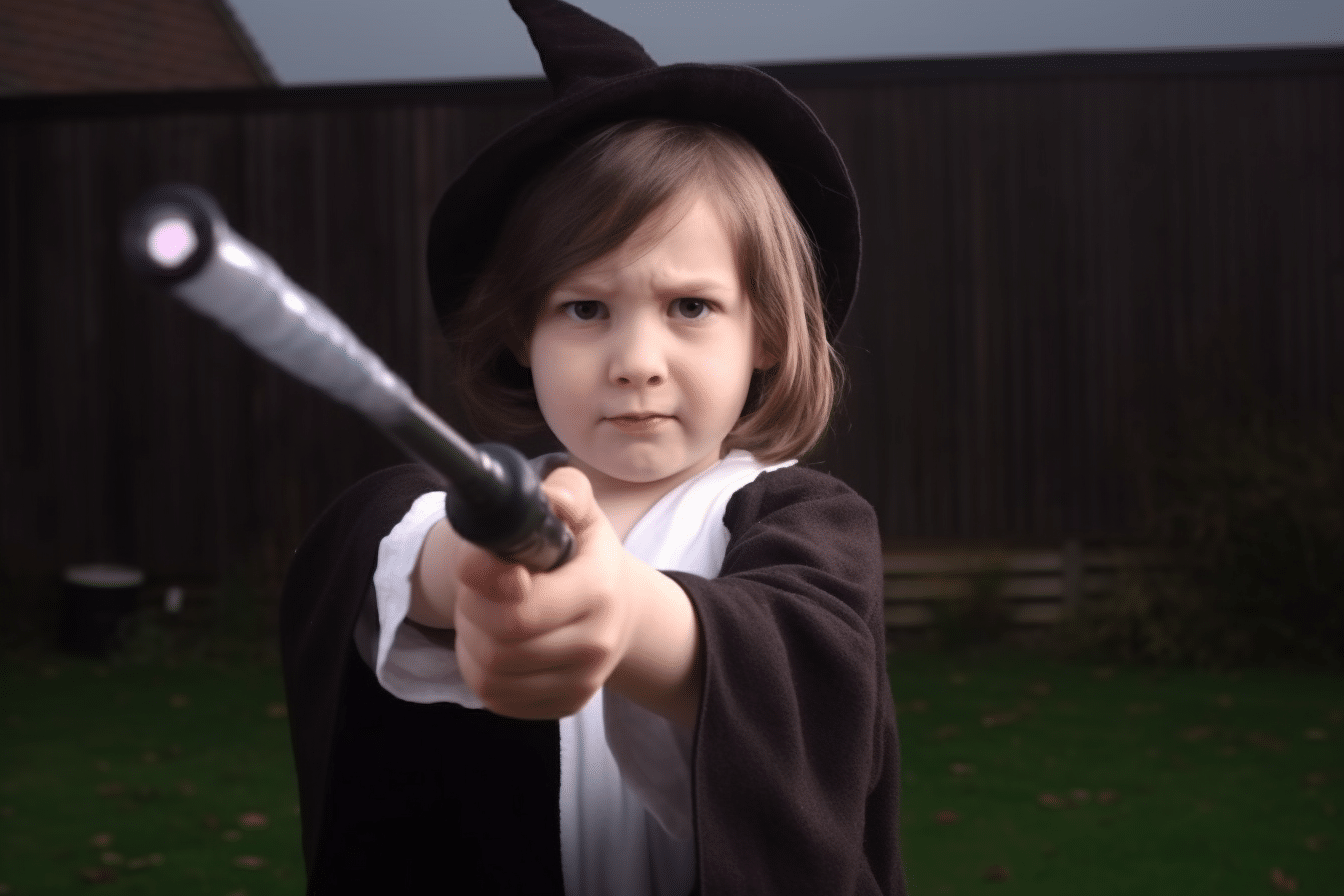 So every wizard needs a wand, right? I'll be honest, I didn't plan to buy my kid a wand on our trip. But I caved when I saw how much fun other kids were having with it, and I'm not sorry. So here's the scoop.
Throughout the Harry Potter sections of both Universal Studios and Islands of Adventure, there are stations where the kids (or adults if you're into that kind of thing), can do magic tricks with their wands. Everything from levitating books to making a fountain come to life. It is actually really fun and very well done, and once I saw it, I didn't want my son to miss out.
So you want to buy a wand. Now, where do you buy the wand?
You will find the wands for sale at various stands and shops throughout both parks. But of course the place you should buy the wand is Ollivander's. Just like in the movies! You will find an Ollivander's wand shop in the Harry Potter areas of both parks. And they are honestly so well done that it's worth the obscene price they are going to charge you for a wand. We had a lot of fun "testing" different wands to pick out the perfect one for my son. I suggest making the wand shop one of your first stops of the day, as it can get busy there. Plus you want to get the wand early so the kids can try all the magic tricks while you walk around.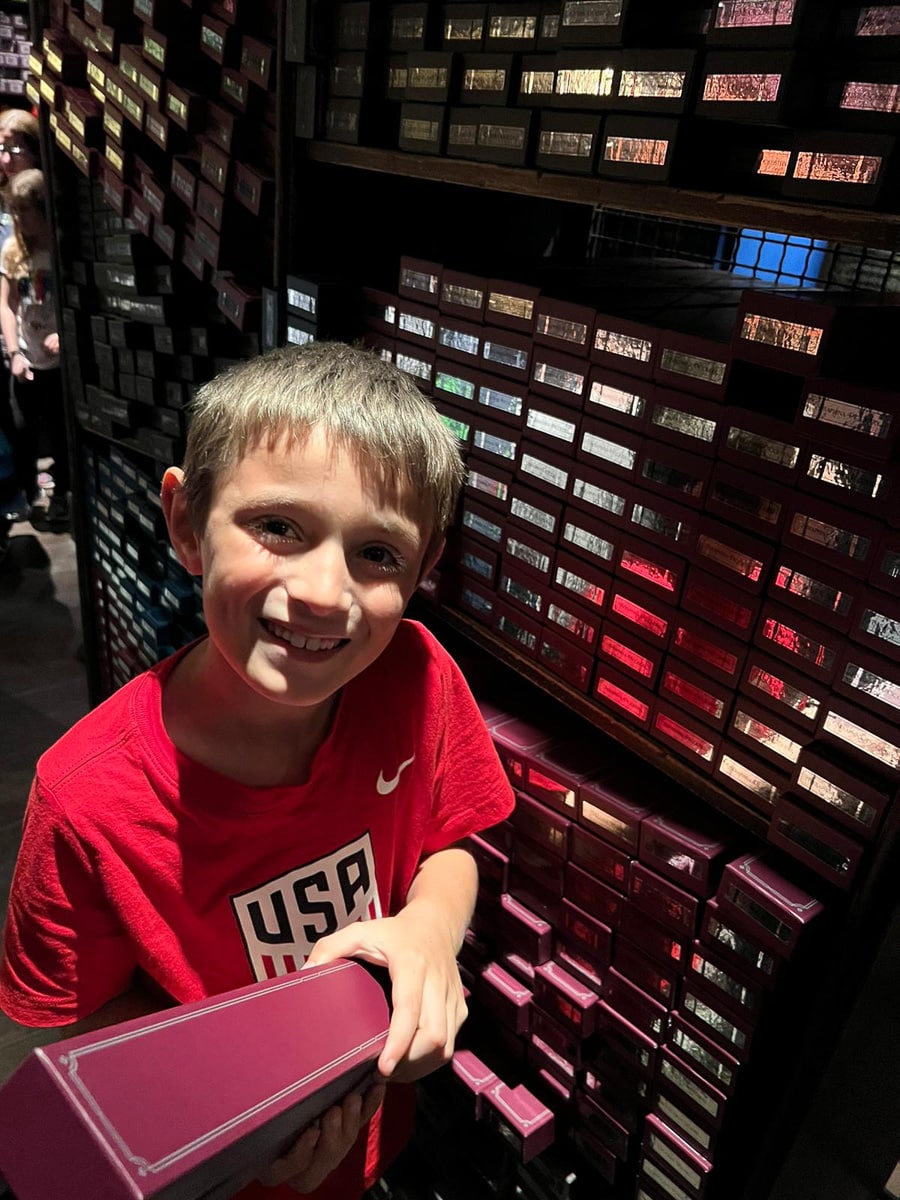 There is also an opportunity to attend a wand ceremony at Ollivander's. You'll wait in line for this part. It's a fun little demo where they will pick one guest out of the crowd to play along in a ceremony where the perfect wand selects its person. But note that the wait can be long for this, it's relatively short, only one person is going to get picked each time, and that person still has to buy the wand if they want to keep it. So… we skipped that and just went shopping inside Ollivander's. I suggest you do the same.
Note that if you really want to skip the crowded shopping experience, you can order a wand ahead of time from Universal's shop. Make you choose one labeled an "interactive wand" so it will work at all the magic stations. But that's really not nearly as much fun as letting the kids pick out their own wand in the shop.
Now let's move on to some other fun accessories that you should buy ahead of time!
Wand Holders
So you're going to get a wand. And that means you now need to carry a wand around for the rest of the day (or multiple days). There are a few ingenious ways to accomplish this:
Put it in your bag. Duh. If you plan to carry a bag around all day anyway, then there's really no issue here. But be aware that you will have to stow most bags in the lockers before each ride, which can be a pain in the you-know-what. If you're going the bag route, check out my article on the best bags for Universal Studios.
Wand holder. If you don't plan to carry a big bag around, the best option is to buy your kid one of these cool wand holders. Kids love them and they get to carry their own stuff around – win win.
Chapstick holder on a lanyard. Disclaimer – I haven't tried this one. But I've been told by other mom friends that these chapstick holders work great as a wand holder too. Just attach it to a lanyard. Plus you can actually use it for chapstick on other types of trips. Although I'm not exactly sure why you need a quick draw chapstick – but to each their own.
Robe with a wand pocket. If your kid is wearing a wizard robe to the parks (see below for suggestions on that), opt for one with an inside pocket that can hold their wand on rides.
Jacket with an inside pocket. if you're going during chilly weather, bring along a hoodie or jacket that has an inside pocket where you can stash the wand on rides. I have a fleece with an inside pocket that I like to take along in winter.
Wizard Robes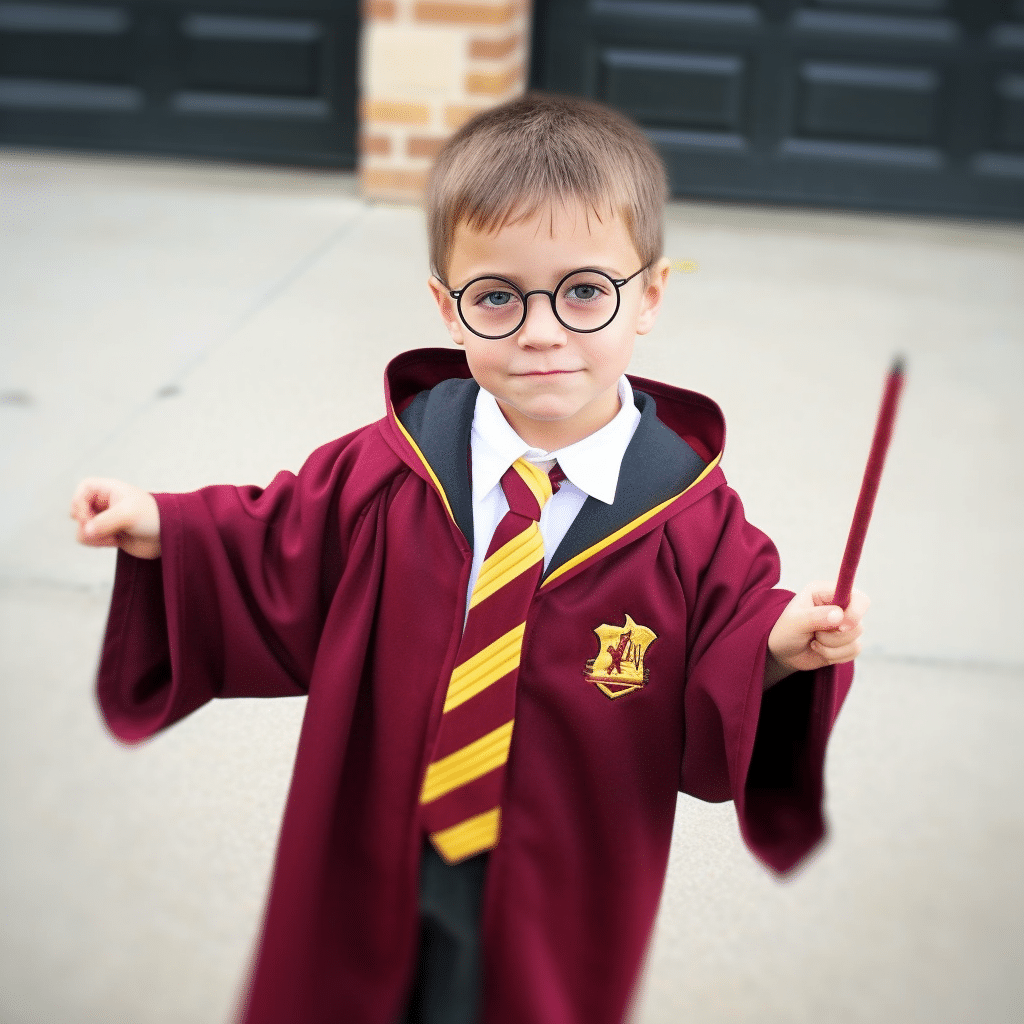 Now if you're thinking of breaking out the Harry Potter robe and wondering is this too much? It isn't. Trust me – there will be fans way more decked out than you. So just go for it.
You can grab a full costume like this one pretty inexpensively, which comes with a few accessories and even has a pocket inside the robe for holding that wand. And bam – Halloween costume is covered too.
House Scarves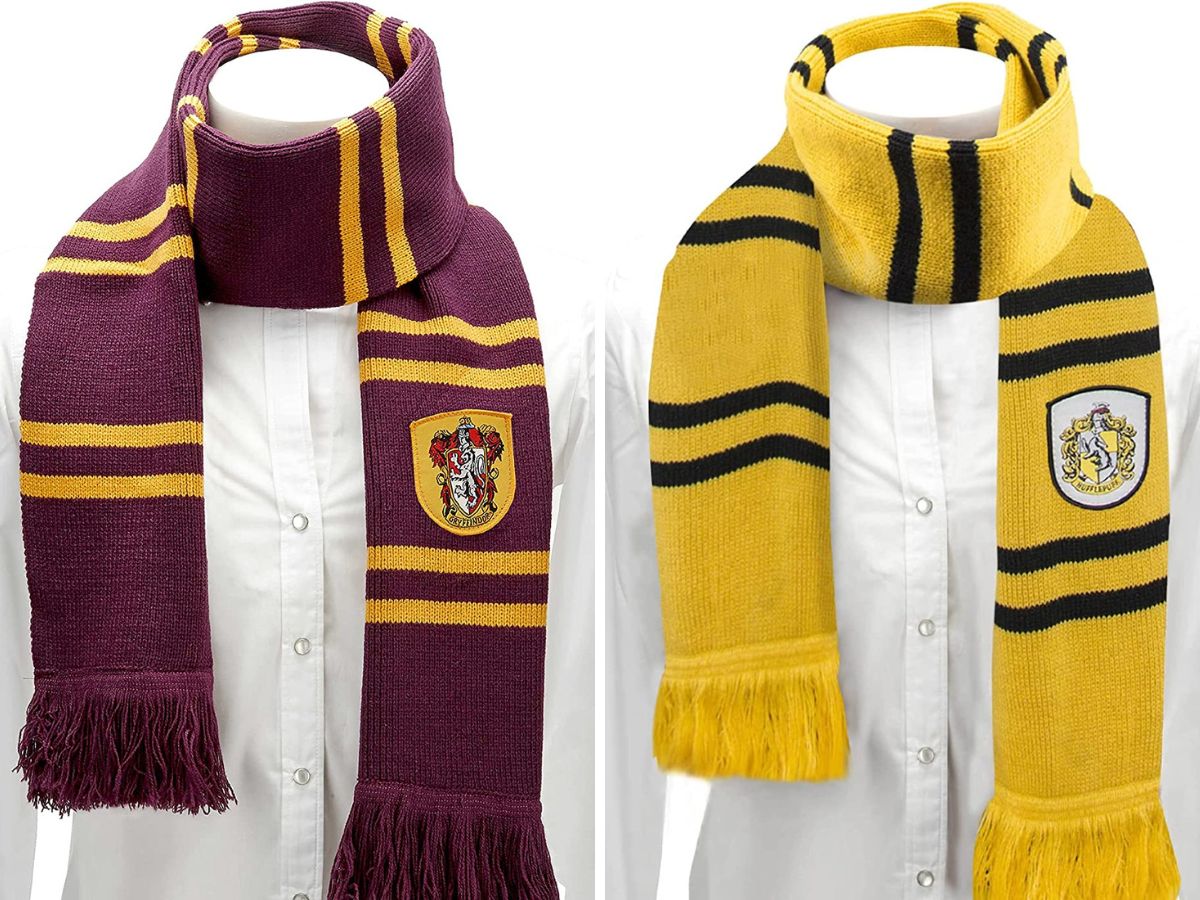 If you're not quite bold enough to go full wizard robe, but still want to step it up a notch, go with a scarf. They are kind of like the scarves you see at soccer games, but cooler. You will see tons of these harry Potter themed scarves around the parks representing all the different Hogwart's houses. So whether you're Team Gryffindor or Team Slytherin, you can represent in style.
Harry Potter Themed T-Shirts
And if you want something a little lower key, you can't go wrong with a Harry Potter themed t-shirt. Here are a few of my current favorites: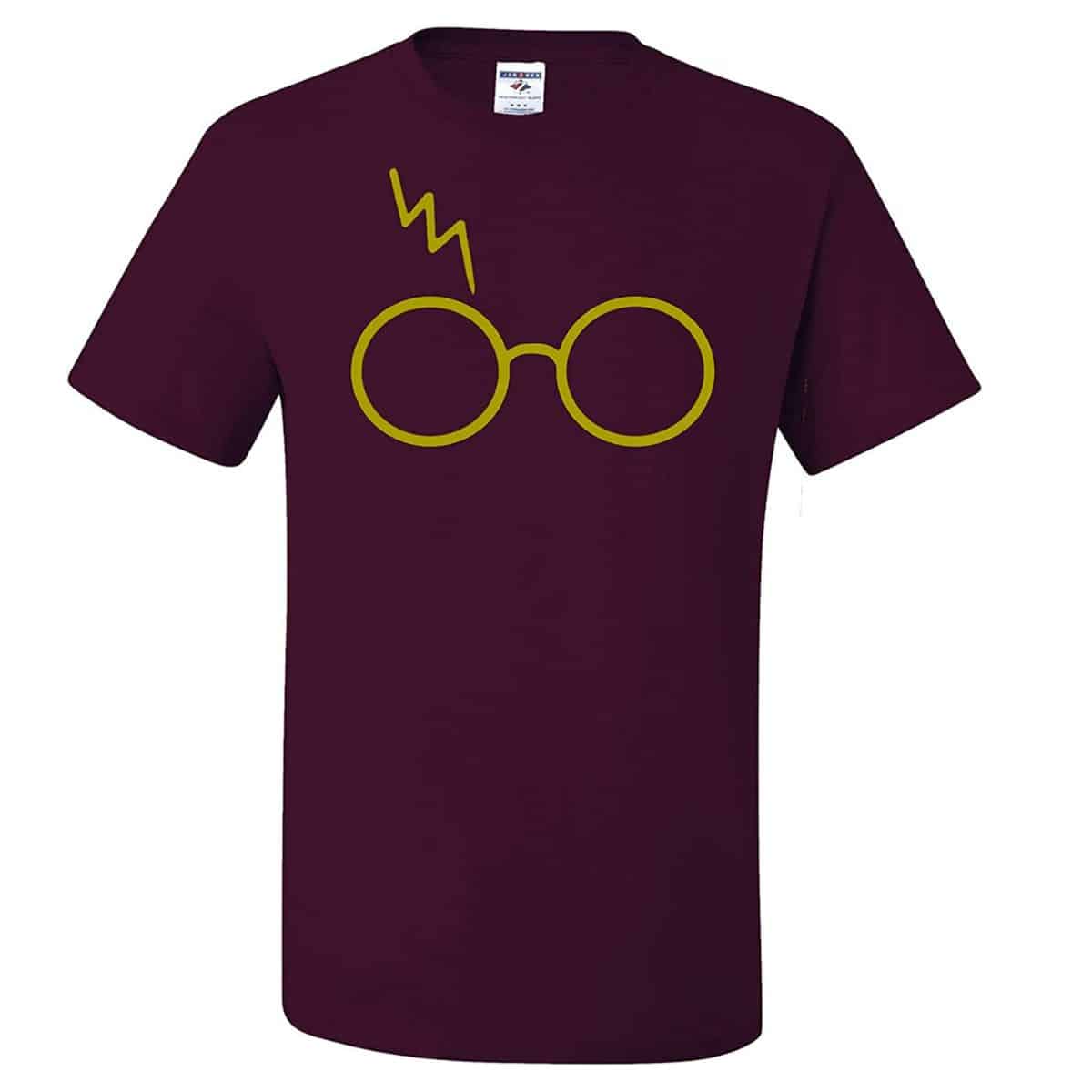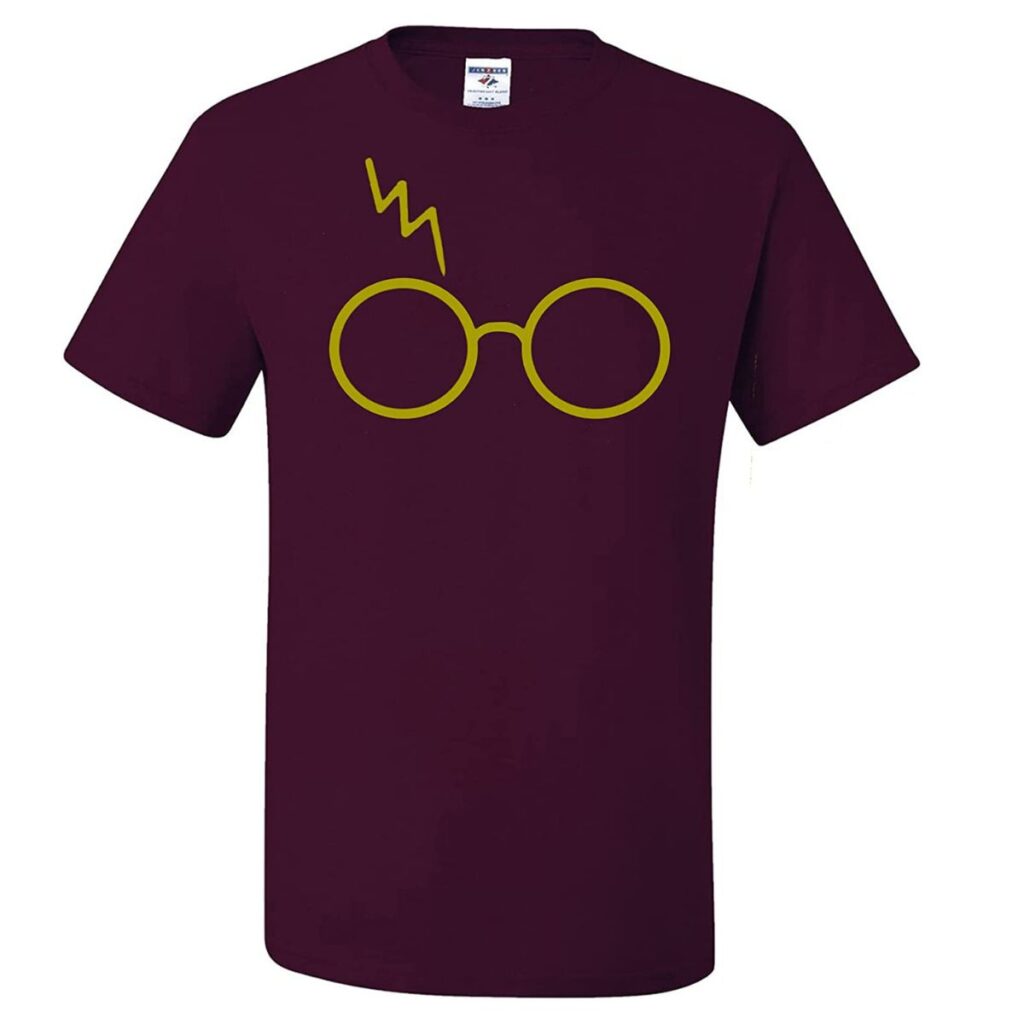 More Harry Potter Goodies!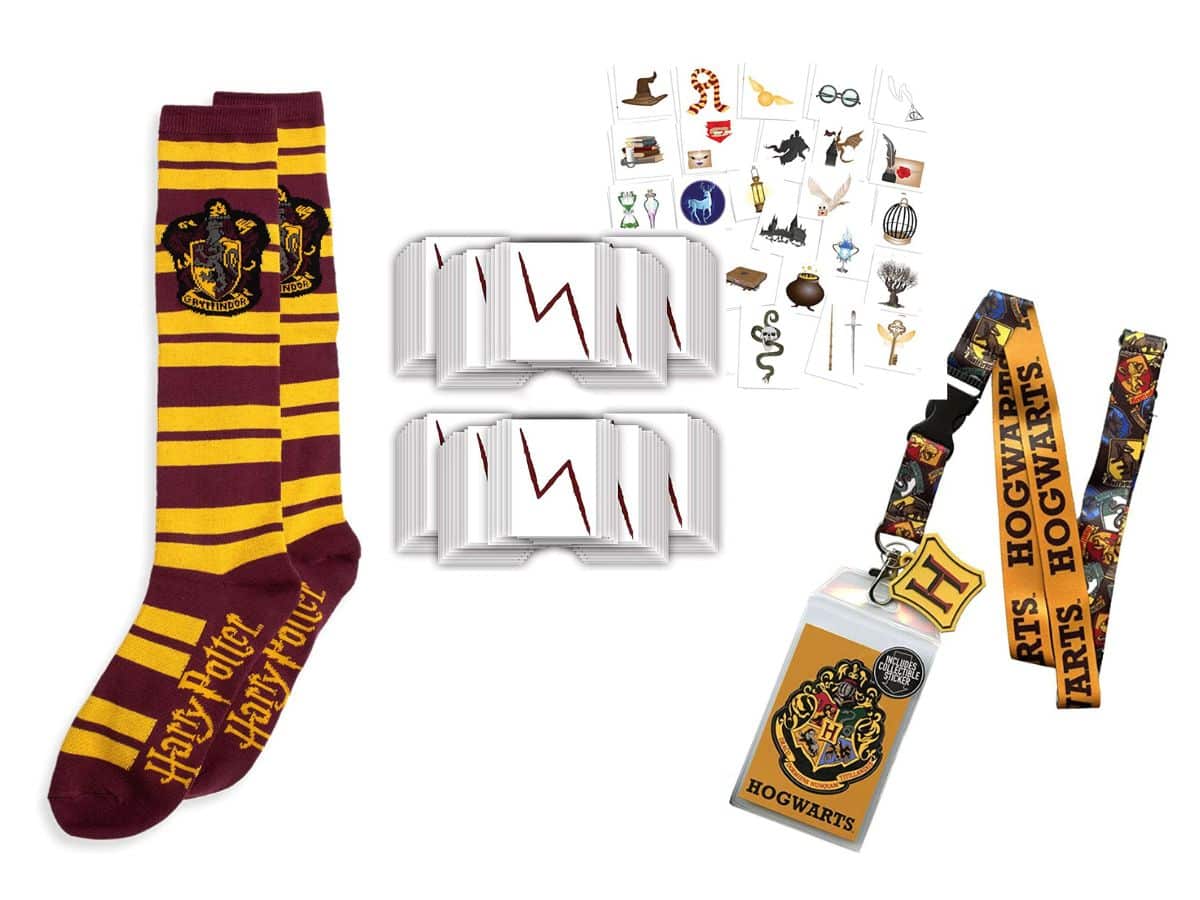 Harry Potter themed lanyards. One of the key items on my Universal Studios packing list is a lanyard for everyone in your group to carry their park tickets and Express passes. So why not make them Harry Potter themed lanyards?
Temporary Tattoos. What kid doesn't love a pack of temporary tattoos? You can grab a set of wizard themed designs or a full pack of lightning bolt tattoos. I even saw one little girl at Universal handing these out to other kids, which was a pretty adorable idea.
Socks! I'm a sucker for fun socks, so I love these Gryffindor and Slytherin themed socks.
Park Maps for Lanyards. And this last one isn't really Harry Potter themed, but I do really like these printable park maps that are perfectly sized to fit in a lanyard. Way more convenient than the phone app and the kids can have them too.
More Tips for Universal Studios Florida
And if you need some more trip planning inspiration, don't miss these helpful guides: