Are you ready to experience the ultimate Universal Studios adventure? Then you better start packing! To make sure you don't miss out on any of the fun, I've put together the ultimate Universal Studios packing list. From comfy clothes and sunscreen to the perfect bag to carry, this list will have you fully prepared to take on the theme parks and make some unforgettable memories. So, let's start packing and get ready to have the best Universal Studios experience ever!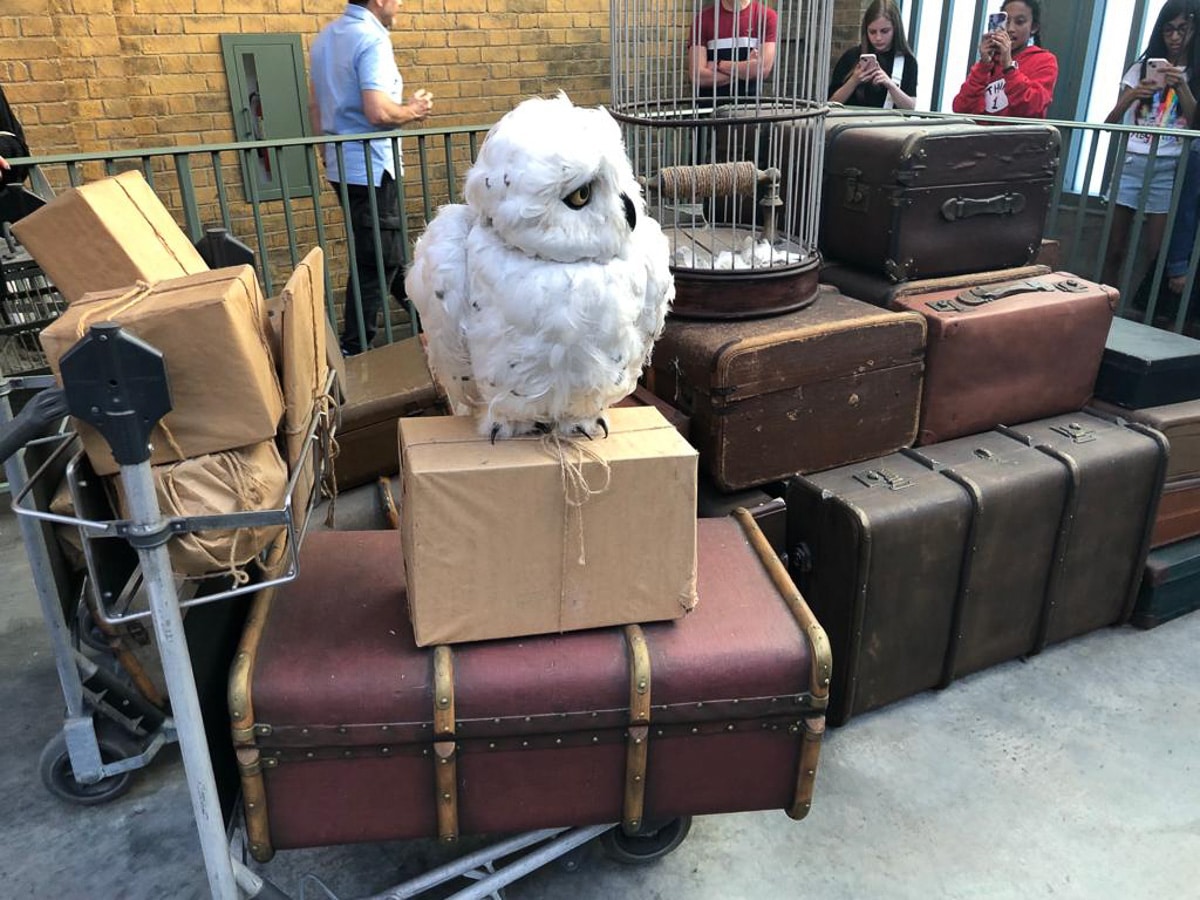 What type of bag should I carry?
This is the question I get most often from readers planning a trip to the theme parks. So often, in fact, that I've written another complete article on the best bags for Universal Studios. But here's the short version – you have three real options.
No bag. If you can manage without any bag at all for the day, that will be the most convenient, since you won't need to use any of the lockers while you go on rides. You can use a small money pouch for your ID and credit card.
Belt Bag. A small belt bag is a decent option that will let you avoid the lockers for most of the day and still have a secure place for your phone and a few essentials. But you will still need to stow it away for some of the faster rides likes roller coasters.
Backpack. If you're travelling with younger kids that need a lot of stuff, a lightweight backpack will be the most comfortable bag to carry around all day. Just be prepared to store it in the lockers if you plan to join your family on rides. There are small free lockers in front of most rides and larger lockers that cost $2 per use.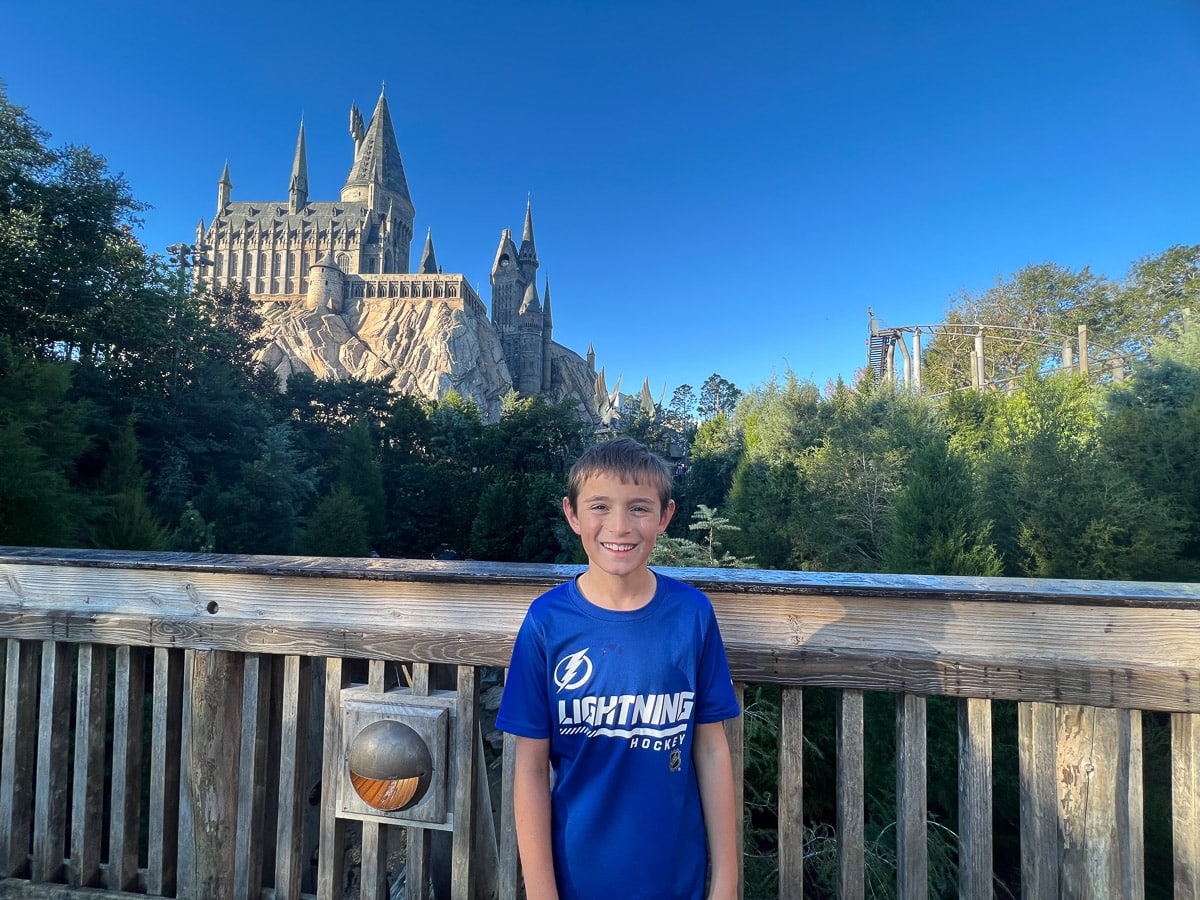 What to Wear
Well, it's Florida. So even if you're coming in the winter, it's not really all that cold. For most of the year, you will be best off wearing shorts and a comfortable t-shirt or tank top. If it's chilly, bring along a hoodie or sweater. Layers are best, because even our coldest days tend to get pretty warm in the afternoon sun.
If you're visiting between Thanksgiving and New Year's, you might see weather that's cold enough for long pants. In that case, leggings or jeans are fine. But I would still go with a layered approach on top – t-shirt and light jacket – so you can un-layer when it heats up in the afternoon.
If you're visiting in the summer and have plans to ride the water attractions, you can definitely wear a bathing suit under your clothes. But if you're doing this, bring a dry change of clothes. Or bring a travel poncho to wear on the water rides! There are "people dryers" available, which are hilarious, but not particularly effective. And walking around in soaking wet clothes is really not fun.
And regardless of season, you're going to want to wear comfy walking shoes. These parks are huge and you will be putting in a lot of steps.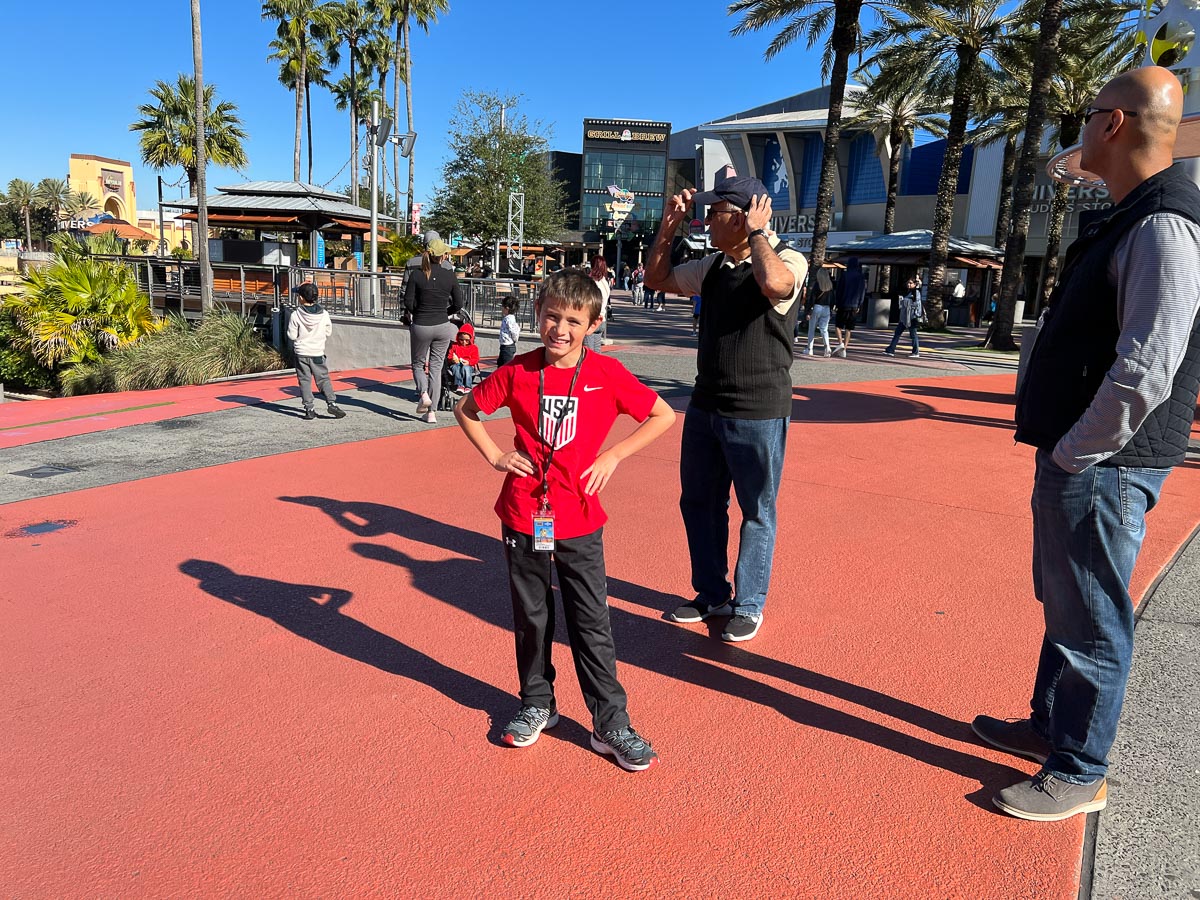 Essentials to Pack
Sunscreen and chapstick. Like I said, it's Florida and it's hot. Be sure to pack the sunscreen and get yourself covered in it before you hit the parks for the day. I like to take along an SPF chapstick also.
Water bottle. If you're planning to carry a bag for the day, a water bottle is a good addition. You can fill it up in the water fountains around the park or ask at any of the concession stands. Grab a collapsible travel water bottle for maximum convenience.
Lanyards. Bring a lanyard (like this!) for carrying around your park tickets and express passes. You will need to scan your fast pass at every ride entrance, and will need the park ticket to ride the Hogwart's Express or go back and forth between the parks and CityWalk. Yes, you may look like a dork. But you will thank me for this tip anyway.
Portable charger. I always bring along a small portable power bank for my phone. (This one is small enough to fit in my pocket.) I tend to take a ton of pictures while on vacation and we also use our phones to keep in touch if we split up to different areas of the park. So having extra battery life is important!
Anti nausea meds for rides. If you get motion sickness, you might want to consider bringing along some Bonine or Dramamine. I personally like Bonine because it doesn't make me drowsy. Many of the tamer rides are still pretty bumpy or involved 3D effects, which can be an issue for many people.
Goggles for pools. If you're staying at one of the hotels on site, you'll surely be spending some time in the pool. Don't forget the goggles for the kids! I don't even know how many pairs of vacation goggles I've had to buy in my life.
Spray fans if summer. If you're going in the middle of summer, it can be just insanely hot. These little spray fans can be a big relief. If you're pushing a stroller for the day, grab one that can clip on the stroller to keep the kids cool.
Hand sanitizer. Universal attracts over nine million guests every year. Enough said. Bring the sanitizer. These small clip on bottles are great.
Wet wipes. if you have little ones, a pack of baby wipes or wet wipes is a good addition to the diaper bag. They're super handy for cleaning up after ice cream cones, accidental spills, or wiping down surfaces before eating.
Map of the parks! (lanyard ones?) I found the Universal app to be really awkward and slow for navigating the parks. I would have much preferred a paper map, and I really love these printable maps that are sized for a lanyard. This is what I plan to do on our next visit! And don't forget to check out my guide to the most kid friendly attractions and mark them on your map ahead of time.
Hair ties. Again, it's hot. Don't forget the hair ties.
Harry Potter gear. Seriously, you can go hog wild with the Harry Potter themed gear here. You will see people in full wizard robes, wands, shirts, the whole nine yards. Go crazy. Here's a helpful guide to all the coolest Harry Potter gear for your trip!
Sunglasses. Once again, Florida. Don't go anywhere without sunglasses. Even if you're not going to carry a bag, you should wear a pair of sunglasses. I just tuck mine inside my shirt on rides. I buy cheap sunglasses for vacation so I don't have to fret about losing them.
More Universal Orlando Trip Planning Resources
Need more trip inspiration? Check out these other helpful guides for Universal Studios and Islands of Adventure: