So you're planning a trip to Universal Studios Orlando and Islands of Adventure, but do you really need to spend the extra money on the Express Passes? Here's my two cents – as a local mom and travel blogger.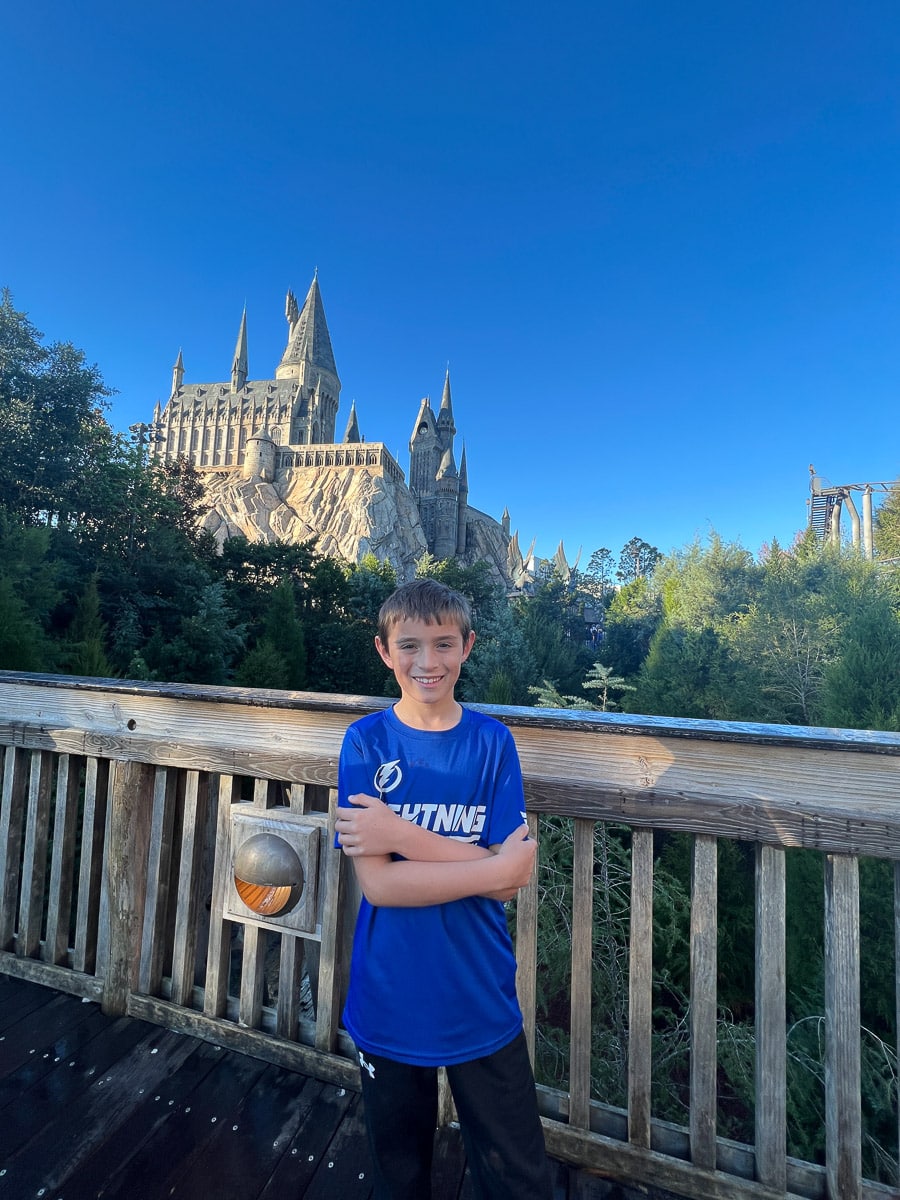 I've lived in Florida for most of my life, and have been to the Orlando theme parks more times than I count. So I have a bit of experience with Universal Studios both ways – with and without Express Passes.
And the short answer is – yes, the Express Passes are worth every penny. But whether they make sense for your family depends on your exact situation. So here's the scoop.
How do Express Passes Work at Universal Orlando?
Express Passes will give you access to a separate Express Pass line on most of the attractions at Universal Studios Orlando and Islands of Adventure. Instead of standing in the regular queue, you'll enter the Express Pass lane for a shorter wait time. There is no need to reserve any time slots or anything like that – you just use the Express lanes throughout the park.
What are the different types of Express Passes?
And of course, just to make things a little more complicated, there are two different types of Express Passes available.
The standard Universal Express pass is the less expensive option, and will allow you to skip the regular lines one time for each participating attraction. So if you just want to make sure you get at least one chance to ride each attraction, this option can save you a few bucks.
The Universal Express Unlimited Pass costs a bit more but allows you to skip the regular line as many times as you want on the same day. So if you want to just keep riding the same roller coaster over and over, you can keep getting in the express pass line.
Personally, I think if you're going to spring for Express Passes, you should just go for the unlimited option. This is extra true for families with kids because chances are your kid is going to have a favorite ride that they want to do a whole bunch of times. The price difference is usually not that significant – just a $10 difference in base pricing while I write this. But of course, that can add up for a larger family.
How much do Express Passes cost?
Universal uses dynamic prices for both park tickets and Express Passes – so the busier they expect the park to be, the more the Express Passes will cost. But the prices start at around $90/person for the standard Express Pass and $120/person for the Express Unlimited Pass. That's the price for a single day and a single park. If you want the version that covers both Universal Studios and Islands of Adventure in the same day (and you do if you are getting park-to-park passes), they will cost a little more.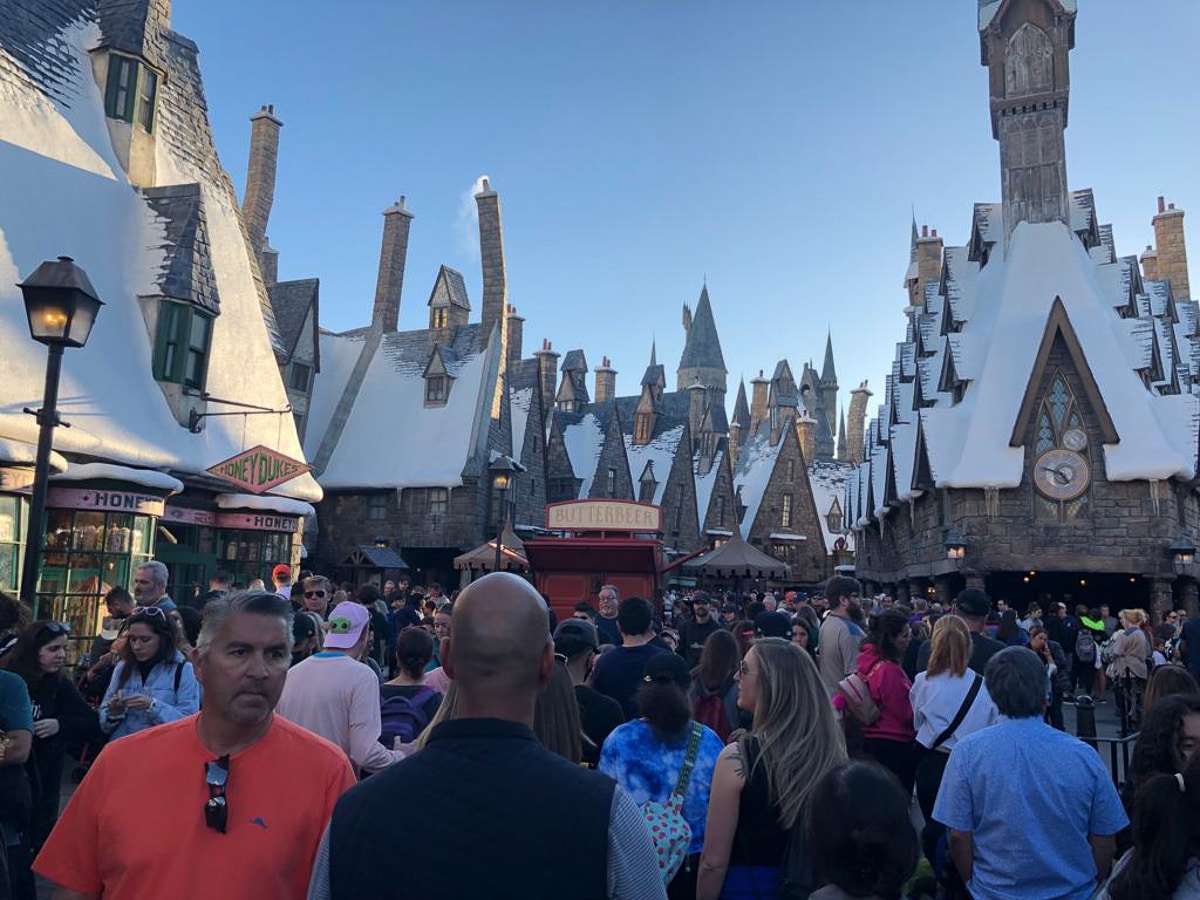 How can I get free Express Passes?
You can get Express passes for free by staying at one of Universal's Premier hotels – Loews Royal Pacific, Loews Portofino Bay, and the Hard Rock Hotel. When you stay the night at one of these properties, you will get Express Passes for each day of your stay, including the day of check in and the day of check out included. You can read all about our recent stay at Royal Pacific and experience with the free Express Passes here.
What are the wait times with Express Passes?
So just how much time can you save with these fancy Express Passes? Well as a rule of thumb, you can expect that the Express lines will have roughly half the wait time of the regular lines. Of course, this isn't always the case, but I've found it to be a fair estimation on our visits!
But you should still go into this adventure with the understanding that you will be waiting in some lines. There's just no way to do an Orlando theme park without any lines at all. For some very popular rides, I've seen wait times of 90 minutes even with the Express passes. But in that case – just think how horrible the wait is for the regular line.
And there are a few high demand attractions that don't have an Express Pass option, so if those are on your list, you will be waiting in the regular queue for those rides.
Which rides don't have an Express Pass line?
Currently there is no Express Pass line for Hagrid's Magical Motorbike Adventure, Jurassic World Velocicoaster, or the Pteranodon Flyers. All of those attractions are at Islands of Adventure and are some of the most popular rides in the park.
The lines for Hagrid's Motorbike Adventure and Velocicoaster can be extremely long- I have seen them get up to three hours on busy days. So if they are on your must-see list, try to go at an off-peak time.
The Pteranodon Flyers is a children's ride that is reserved only for kids with one accompanying adult. There is literally a height maximum for this one – if you are too tall, you must have a kid with you to ride. So while it's popular, the wait times are not nearly as bad. I think we waited 60 minutes on our last visit, and my son really loved this one.
Who should buy Express Passes?
In my opinion, the Express Passes are worth the extra cost if you fit into any of these groups:
If you're on a once in a lifetime (or at least very infrequent) trip to Universal, and want to see as much as possible on your visit.
If you have just a single day to visit the parks (or 2 days for both parks).
If you have young kids that can't tolerate the long wait times in the regular queues.
If you have older folks in your group that can't manage standing for long periods of time in the regular lines.
If you're rich and just don't want to wait in line. (Kidding… sort of.)
Who shouldn't buy Express Passes?
And I would say you don't need to spend the money on Express Passes if you fit into these groups:
If you are not "ride people" and plan to focus on the shows, children's play areas, and just walking around the parks.
If you have season passes and plan to be visiting the parks frequently (then you can experience a few rides on each visit instead of cramming them all in a single day).
If you're visiting at a really off peak time when the parks won't be busy.
If you're visiting with young kids and aren't sure which attractions you will be interested in, check out my guide to the best kid friendly rides at Universal Studios and Islands of Adventure.
More Universal Orlando Trip Planning Tips
If you need some more travel inspiration, check out these other helpful guides to Universal Studios Orlando and Islands of Adventure: