Heading to the beach? A cooler bag is a great way to keep your drinks and snacks cold all day long in the hot summer sun. Here are my picks for the best beach cooler bags on the market.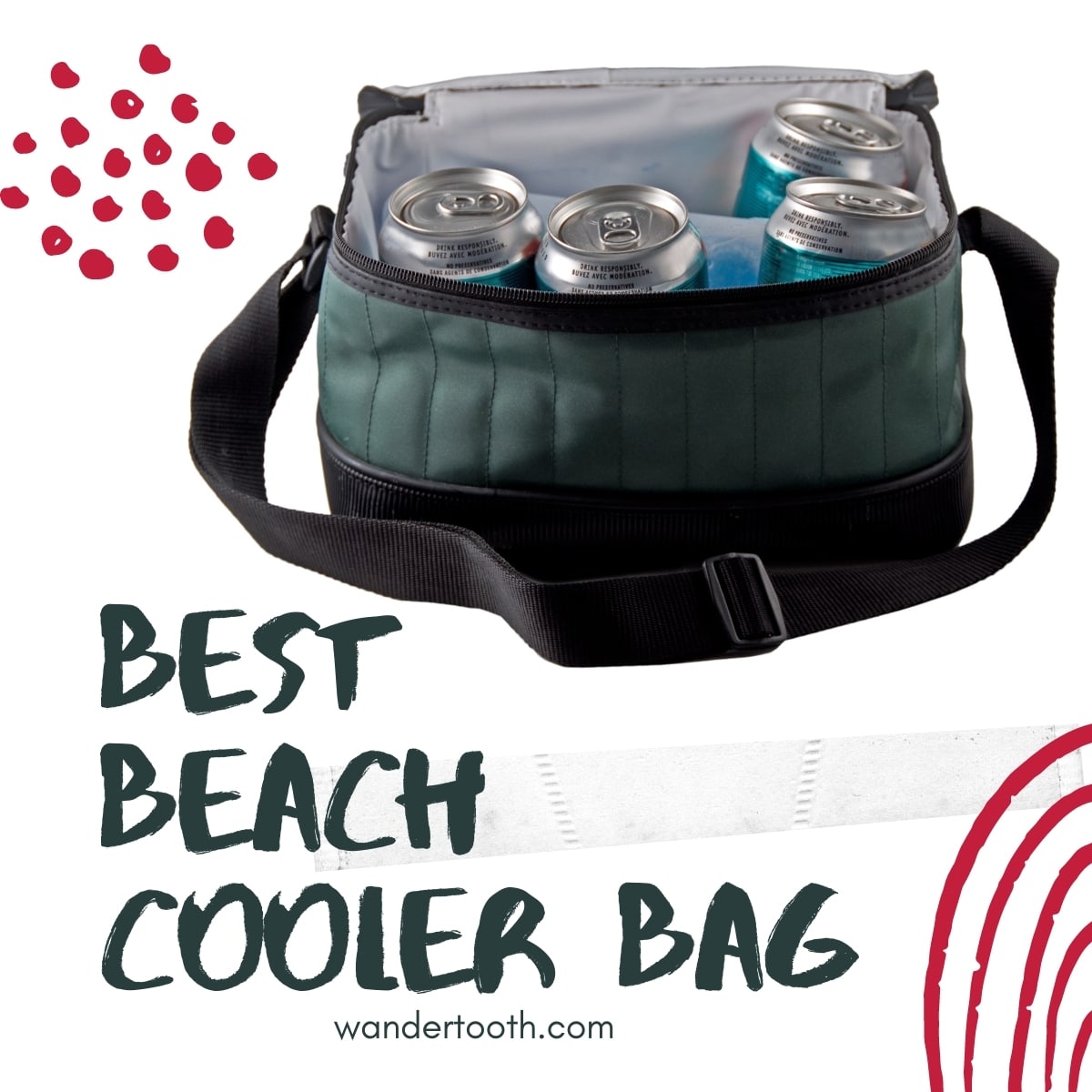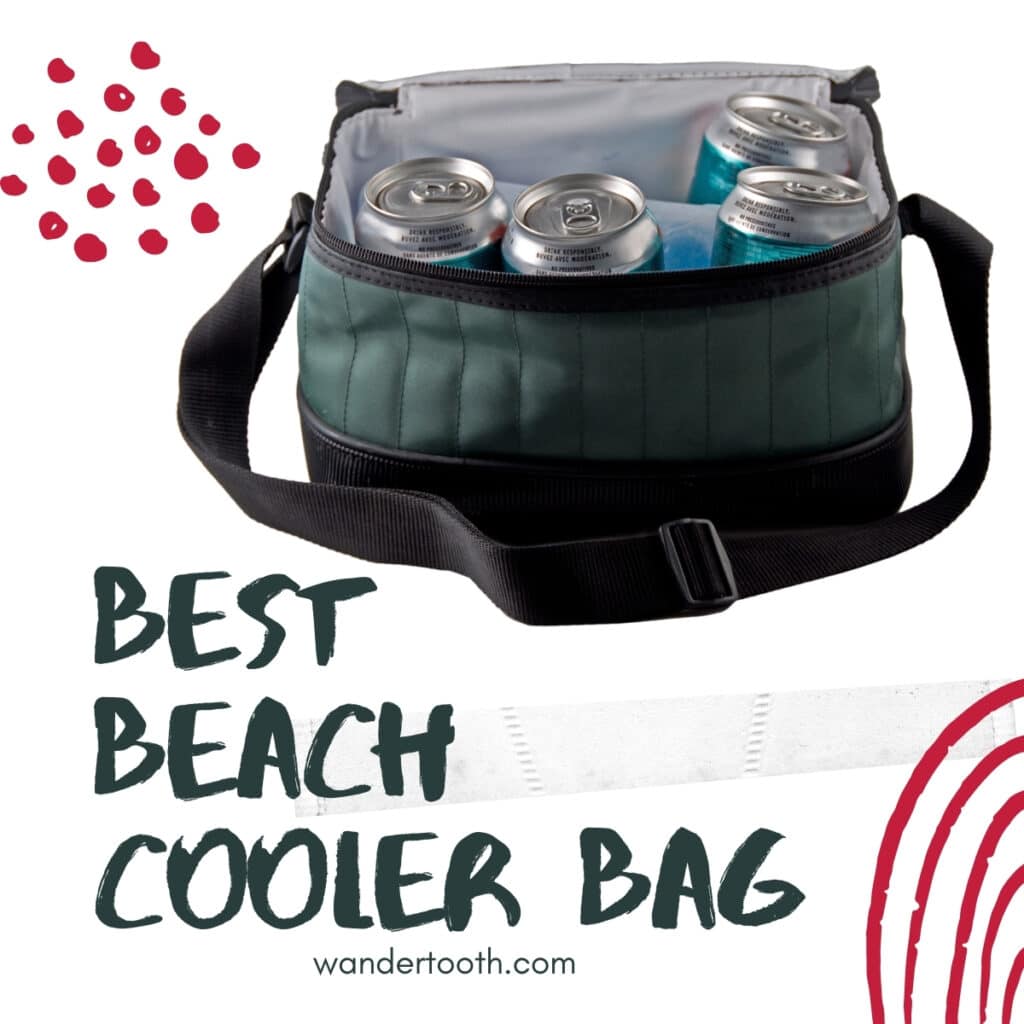 Going to the beach in the hot summer months meaning toting along a lot of stuff. Besides shade and sunscreen, you'll need to pack along a healthy amount of waters and snacks to keep you fed and hydrated all day long.
But hard sided coolers can be a bit of a pain. They're heavy and difficult to carry, and the ones with wheels rarely wheel through deep sand. So I prefer to take a soft sided beach cooler bag along. The right one can make a day at the beach so much easier!
There are a few things to consider when choosing which beach cooler bag to add to your beach packing list:
Price – These cooler bags come in a variety of price points.
Material – You'll want something with enough insulation to stay cold in the summer sun. And you'll want a material that is water and sand resistant as well.
Space – Make sure you have enough space for as many bottles/cans as you typically carry.
Convenience – Pick a style that is easy for you to carry. I like the backpacks!
As a long time Florida local, I've spent way more than my share of time at the beach and have tested a lot of cooler bags. So here are my picks for the very best beach cooler bags on the market!
Best Beach Cooler Bag
Here are my top picks for the best beach cooler bags - from a long time Florida local.
I personally use a backpack style beach cooler bag. I love the convenience of keeping my hands free to deal with other things - like pulling my beach wagon.
This backpack cooler bag can hold up to 30 cans! It has several outside pockets which can be used for paper plates, utensils, your phone, and keys. It's made from a highly insulated material, perfect for keeping your food and drink chilled.
The way this bag is stitched also ensures that it is leakproof. It even comes with a beer bottle opener attached - which we love when we're boating.
If you're packing for just 1-2 people, this smaller beach cooler bag is a great choice. It's easy to carry thanks to the long cross-body strap, and holds up to 12 cans.
The bag's material is very easy to clean and water resistant, and can hold up to 30 pounds easily. The reviews from buyers praise how durable it is, how easy it is to clean, and how comfortable it is to carry!
This soft-sided beach cooler bag has a really fun design and a silver insulated interior, making it very easy to clean. It's both sand and water resistant, and roomy enough to fill with snacks for a whole family.
And it's easy to squish flat for packing into a suitcase or storing inside another beach bag once it's empty.
This sling style cooler bag is perfect for individual use. There are many fun designs available that are perfect for the beach!
The inside of the cooler bag is made from an intensely waterproof material and features an adjustable shoulder strap. This makes a great dry bag for kayaking and other watersports too.
If you're packing for a big family, this giant beach bag is just perfect. It's huge and roomy with an insulated cooler section and divided compartments for separating your cold items from your regular beach stuff like sunscreen and towels.
There are small external pockets perfect for your phone and keys. And it comes with comfortable carrying straps.
This fun beach tote features it's own zip off cooler section and a really cute design. The bottom cooler section can be unzipped from the rest of the bag and utilized on it's own.
It's roomier than it looks, with space for 14 cans. This another great choice if you're packing light for just a couple of people. It's also easy to roll up and pack in a suitcase.
Here's another backpack style beach cooler bag. I love the big side pockets on this one, which are big enough to pack a bottle of wine!
It can hold 30 cans inside, is 100% waterproof, and made from incredibly durable material. Two shoulder straps makes it easy to strap on and carry.
I really love this cute beach backpack with the zip open cooler section. You can carry everything you need for the beach in the main backpack section, and pack your lunch and drinks in the insulated cooler.
With thick insulation and heavy duty material, this bag is great. The bag's large pockets make it easy to store all your stuff.
I hope you've found the perfect beach cooler bag for your family. For more tips on packing, check out our full guide to packing for a beach vacation, or check out these great articles: