Nothing says summer like a fresh set of beach towels. Whether you're looking for the perfect travel beach towel or a whole set of towels for a regular beach-going family, we've rounded up all the best beach towels right here.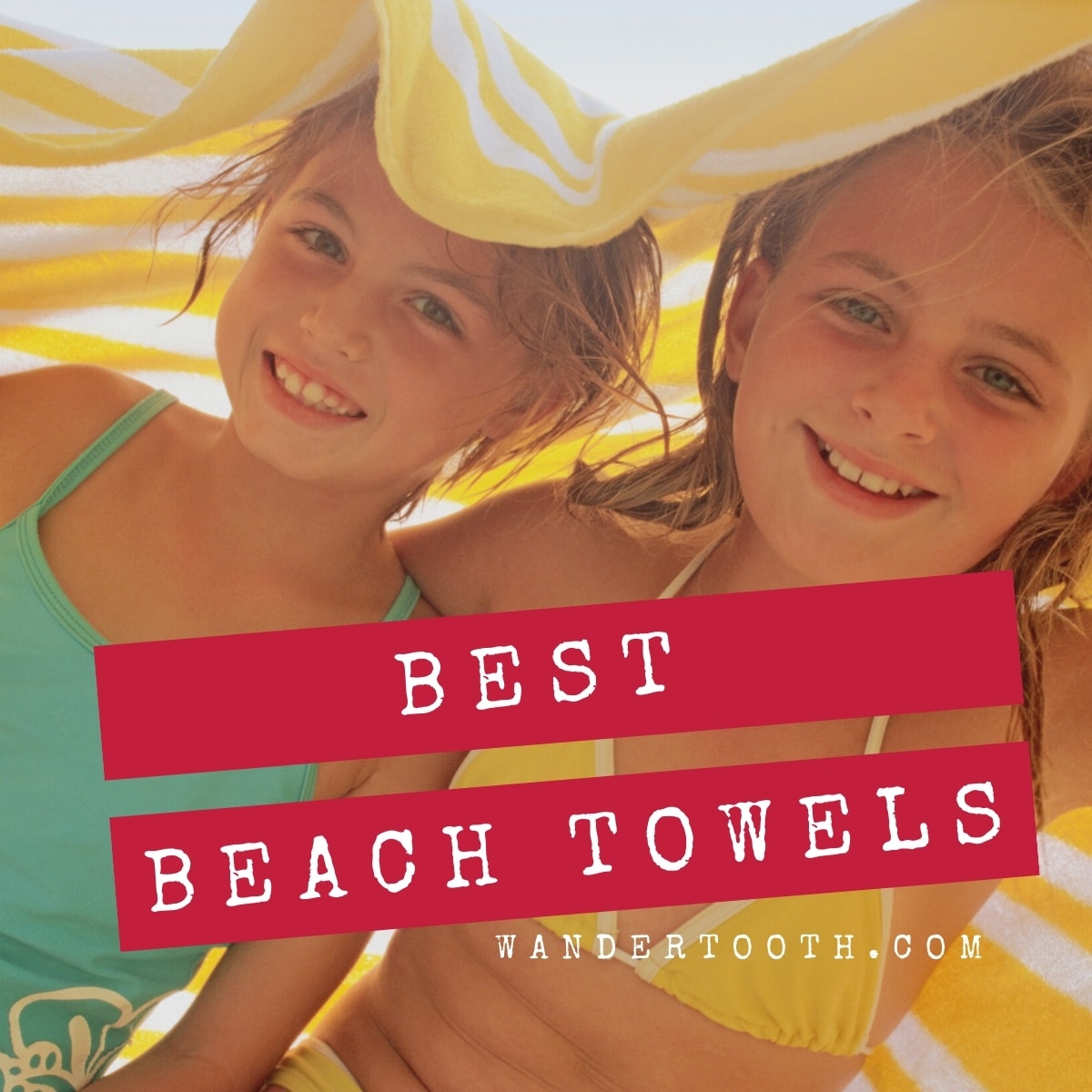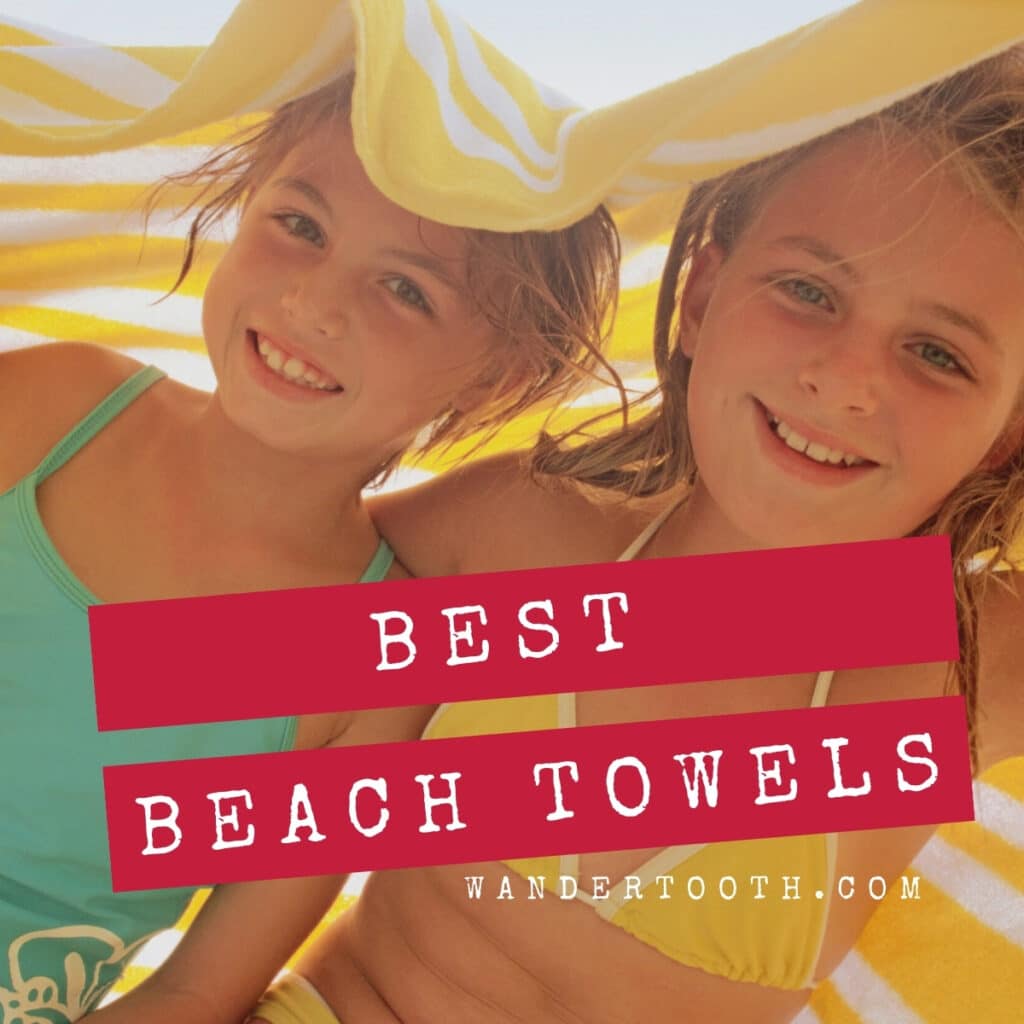 As a long time Florida resident, I've spent way more than my share of time at the beach and pool. And so I've also run through a lot of beach towels in my time. And I will tell you – they are not all created equal.
A few things to consider when choosing a beach towel are:
Price – You can find towels in all sorts of price ranges.
Material – You want something that is soft and absorbent, and won't be scratchy on your skin.
Dry Time – The ideal beach towel is easy to dry quickly in the sun!
Bulkiness – Some towels are thick and plush for comfort, and others are thin and compact for convenience.
Picking the best beach towel can help make a day at the beach just a little bit more enjoyable. So without further ado, here are all my favorite beach towels!
These are the actual towels that we use at the beach and everyday for our pool (we live in Florida!). They're my absolute favorite because they are so incredibly thin and light, but still absorbent enough to get the job done.
These are so thin that I can roll up enough towels for my whole family and still stick them in a backpack with room to spare. They save so much space in the beach bag, and the suitcase too. And I love that they dry quickly when hung out in the sun.
This microfiber beach towel is HUGE - and soft too. This is the perfect pick if you plan on actually laying out on top of your towel at the beach. It's long enough for the tallest people with a little room to spare.
It folds up really small, making it very compact and easy to pack in a suitcase. Since this towel comes in lots of designs and colors, you can find the perfect one for you.
Plush, soft, and very oversized, this fluffy beach towel is perfect for a day at the beach! Lots of color options are available, and this towel is exceptionally absorbent too.
Reviews rave about this being an amazing towel and excellent value for what you get. It's not quite as big as the Wise Owl towel, but still plenty large enough for laying out.
Super lightweight and easy to bring along, this packable beach towel is both budget and travel friendly. It's very absorbent and soft too. This one is a great pick if you're looking for a small towel to stash in your suitcase or backpack.
This set of two 100% cotton beach towels is a great value. They're absorbent and really cute - so if you need to pick up a set of towels for the whole family, these are a great money saving choice.
Who wouldn't love this cactus covered beach towel? The fun design makes this a popular pick for families with kids. This beach towel is easy to carry, fast drying, and even comes with a little carrying bag to keep it clean.
It's all about the hood on this towel! This is the perfect beach towel for kids - just wrap them up all nice and cozy and set them in a beach chair to dry.
And finally, if you're bringing your four legged friend along to the beach, you need this doggie beach towel in your life.
Seriously - have you ever seen anything cuter than that?
Help your pupper dry quicker with this comfortable hooded towel! Brightly colored and soft, your dog will love this towel.
I hope you've found the perfect beach towels for your next adventure. For more beach trip tips, check out our complete guide to packing for the beach, and these great articles: