Things to do in Kiev: Kiev Travel Tips from An Expat and Travel Blogger in Kiev. A Quick List of What to Do in Kiev from a Local!
This post is part of our City Tips from a Local interview series, where we interview locals for insiders travel tips about their city! Today, we're chatting to Sabina, who blogs at Una Serie dis fortunati Eventi about the highlights, hidden spots, and best things to do in Kiev. If you're wondering what to do in Kiev, read on for Sabina's top tips!


Thanks for Taking the Time to Chat with Us, Sabina! Can you Tell Us About Your Life as a Local in Kiev, Ukraine?
I just finished my work experience in Kyiv, and that's why I want to tell you about it while it's still fresh in my mind!
I moved to Kyiv in March 2016, and stayed until the end of December, due to a placement with the European Voluntary Service. I was working with disabled children. In my free time, I spent most of it discovering the hidden places in the city and the surroundings, and also traveling through cities in the west of Ukraine.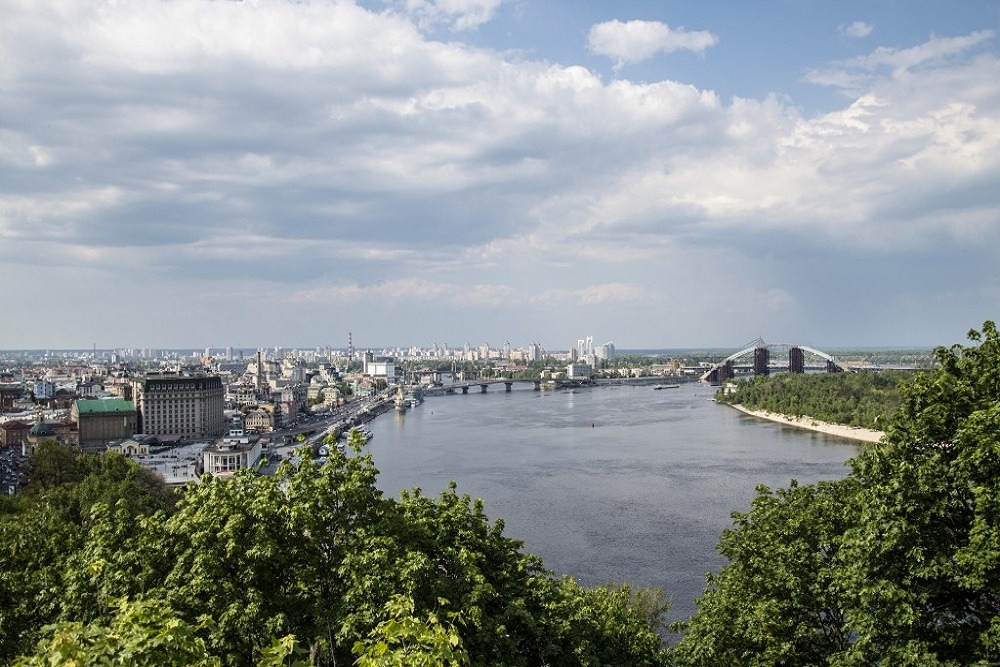 What Are Your Favorite Spots for a Beer or Cocktail in Kiev?
"Porter Pub" offers good (and cheap!) food and beer, and is pretty well-known. There are multiple locations throughout the city centre, but my favourite was the one beside metro station Khreschatik, because it looks a bit country-ish, cozy and familiar.
Also I would recommend this little pub called "PR Bar," which you can find on Petra Sahaidachnoho St 6. Almost every Wednesday, couch surfers meet there, so there are lots of new people to meet and exchange experiences with. Actually, I met my best friend there.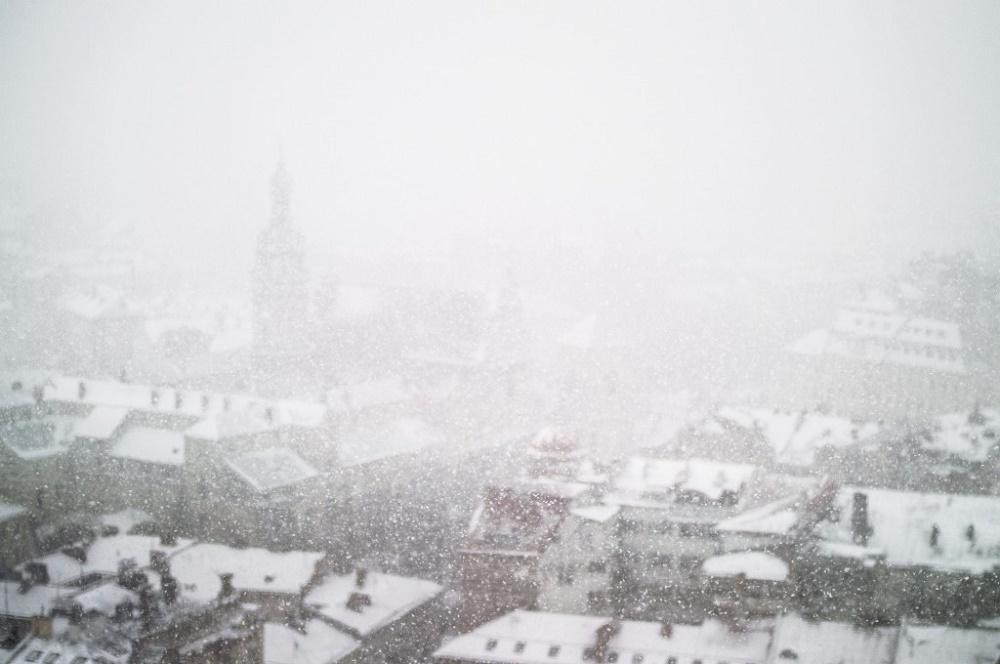 What Are Your Top Don't Miss Highlights In Kiev?
You have to visit Maidan Square, which is pretty important because of its recent history and its central location – though actually I don't like it that much.
There are also lots of parks and botanical gardens. Some of them are pretty nice, such as Marinskii Park and Park Slavi, where you'll find the famous statue Mother Motherland statue and a pretty nice panorama.
My favourite places are Obolon, which is a region of Kiev on the Dnieper river where you can walk all along the river until Minska, with a pretty nice view; Poshtova Ploshcha, because you can walk alongside the river to Truhaniv Island, which is a small island in the middle of the river; and Moriakiv park, which is pretty unknown, but has some cool abandoned places nearby.
I would also like to recommend a quick visit to "Kiev Sea," which isn't really a sea, but a resevoir. I had the chance to visit the Kiev Sea only once, but it's for sure one of my favourite places in Kiev: seagulls, nice air and the hugeness of the river in front of you.
What Are Some Hidden Gems You Want Visitors to Know About In Kiev?
There's this pretty hidden place on the way to Ar-Rahma Mosque. If you start from Kontraktova Ploshcha and put the Mosque into Google Maps, you can easily find it. At some point, on your right, you will find some garage lots: if you go in there and follow a pretty small and tight pathway, it will lead you to an amazing view of the city: 180° panorama! My favourite place in all the city for sure. The Mosque itself is also a pretty cool place and the people there are really friendly.
Near the Veterans Hospital, in the Olimpiiska region, you can find a nice view of the Olympic Stadium and that part of the city; and you can also find some abandoned buildings which can be pretty nice for shots. You can easily find it by walking around the back of Olympic Stadium.
Also, Saint Nicholas Cathedral is a highlight, which is astounding because it's in the middle of the city's buildings and urban landscape.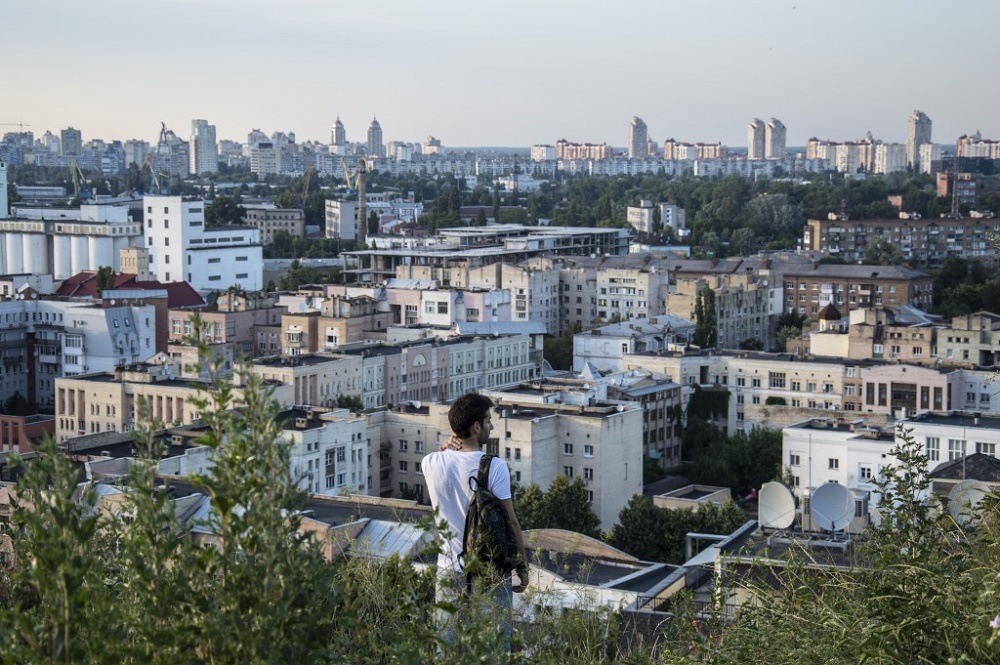 What Is the Coolest Neighborhood in Kiev & What Should a Visitor Do There?
I used to go to Lviv on weekends, which is probably the most beautiful city in Ukraine. In Lviv, you should go to the old castle, which actually isn't a castle, and to the Tower in Rynok Square, from where you can enjoy some beautiful views. Last time I was there it was snowing, and believe me, it was astonishing!
There are also lots of cafés; you don't really need me to give you hints because every café in the city centre is pretty unique and can offer really good sweets and coffee. Lviv is pretty famous for coffee.
Just a few days discovering the city centre and you'll be amazed.
---
Things To Do in Kiev Map
If you're heading to Kiev, be sure to save this map by hitting the star icon to the right of the map title. That way, you'll be able to view these locations in Google Maps on your smartphone.
---
What's the Best Place to Get a Great Instagram in Kiev?
Since I'm a photographer and I pretty much use Instagram all the time, I can recommend a few places for nice pics: Moriakiv park, the 180° view mentioned above, the Golden Gates, and all the backyards around Zoloti Vorota: you can find some hidden and marvellous street art and some inspiration for portraits or urban pictures there.
But if you're going to visit in Spring, then you should pay a visit to one of Kiev's botanical gardens, such as the University Park and the Hrisko Garden, and you'll have lots of blooming trees, beautiful sunsets and nice surroundings for portraits – usually people spend a lot of time there during the warm months!
What's Your Website, and Where Can We Find You on Social Media?
My blog is www.unaseriedisfortunatieventi.wordpress.com. I usually write there about my travels, photography (which is my greatest passion), and cinema and tv series (my second big passion). I also write about my hometown, the north-east of Italy, and my feelings mostly. But for sure about my travels because I was lucky enough last year to travel a lot!
On social media, the best place to find me is on Facebook or Instagram.
---
Big Thanks to Sabina for Sharing Her Kiev Travel Tips Today! Be Sure to Read More on Her Blog, and if You Like this Post, Share it to Pinterest!