"So…" I begin, all hesitations melting away when we see our friends again. "Do you guys want to make a Mexico coloring book with us?"
We're walking up Oaxaca's Alcala, the pedestrian walking street in the historic centre, in a group of 10 or so other travel bloggers who've decided to make the city home for the first few months of 2016. Our mission: find a rooftop terrace to spend the afternoon, and catch up over micheladas, margaritas and sunshine.
"Yes," Dalene says, without missing a beat.
We turn around to Geoff and Pete, who are chatting behind us in the group, to float the idea, and less than 15 minutes after seeing our friends again, we all agree, and our Mexico coloring book is conceived.
Just like that, our second adult coloring book is in motion, and the best part is, it's a collaboration with friends.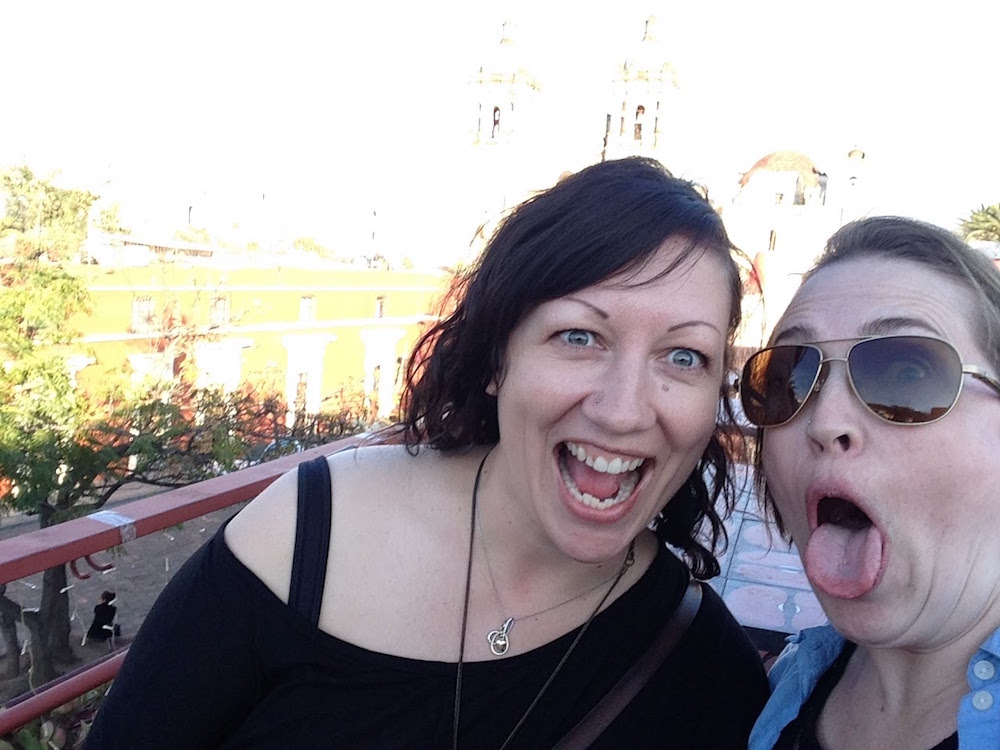 ***
We met Pete and Dalene when we were living in Prague, and instantly hit it off. You know those first dates with potential friends, where there's a moment of slight awkwardness as everyone considers whether the date is over (and therefore, a fail), or whether you've hit it off enough you should keep the fun going?
After a blind-date dinner arranged via Twitter at one of our favourite restaurants, we paid the bill and had that moment. And thankfully, we all agreed a second venue was in order.
We ended up in an Anonymous/Guy Fawkes-themed cocktail bar that night, where the quote I remember most was Dalene accurately observing, "that guy's drinking out of a volleyball!" about our table neighbour. I myself drank a cocktail out of an IV drip bag while the four of us compared notes about South America, Canada, Prague, and other places we had in common.
And while the Hecks left Prague shortly after, inspiring us with their adventures through the Faroe Islands and Namibia, we stayed in touch, and ended up meeting again just a few months later at a travel conference in Spain.
I've written before about how community doesn't have to be tied to place, and these two are a great example: we became fast friends, despite spending only days together, and kept the fun rolling over Facebook, Twitter, and Skype. And then late last year, they told us they were rounding up a crew of like-minded people to meet in Oaxaca in early 2016…which was pretty much the best decision ever.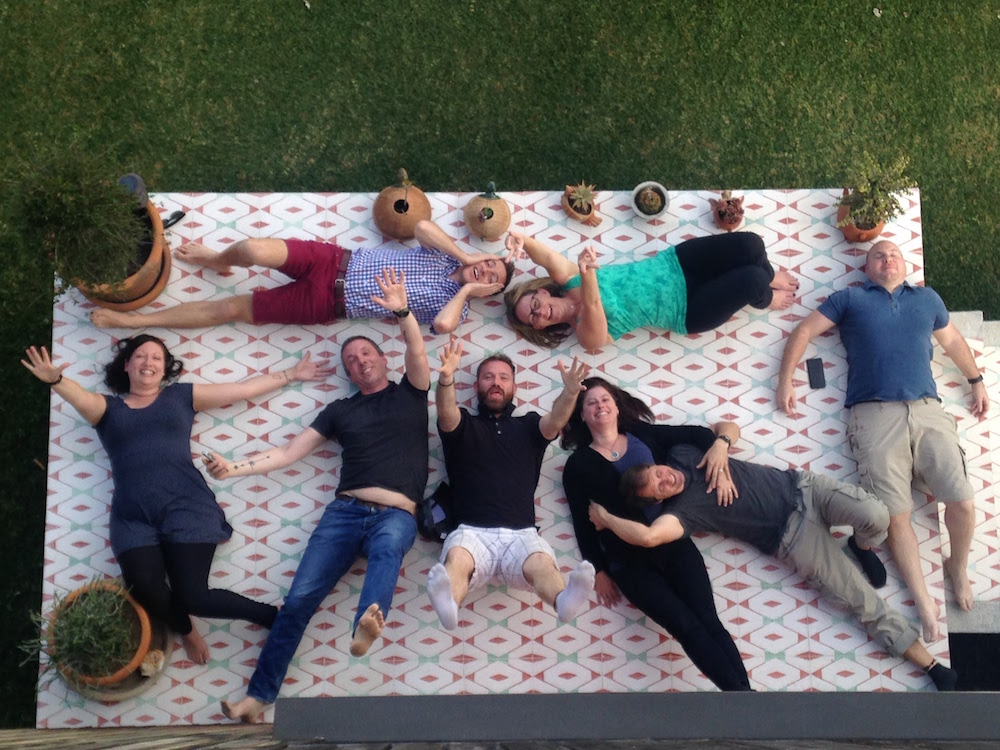 ***
A few days after our reunion, Geoff and I are out at the Wooden Box Oaxaca, the Airbnb Dalene and Pete are sharing with Sherry Ott, and Pete is loading up one of our hard drives with hundreds of photos of Mexico, patiently taken over years on multiple trips around Mexico.
We're taking stock of the places we have, and the places we still need to visit and photograph to fill a book. And we're making lists of all the things that need to happen to transform images like this: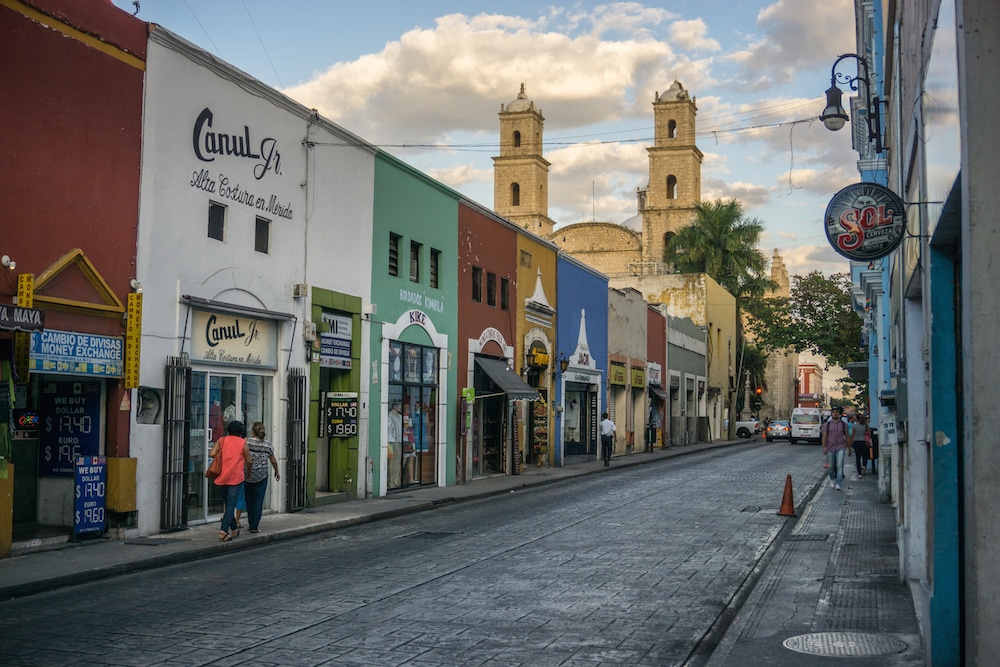 Into coloring pages like this: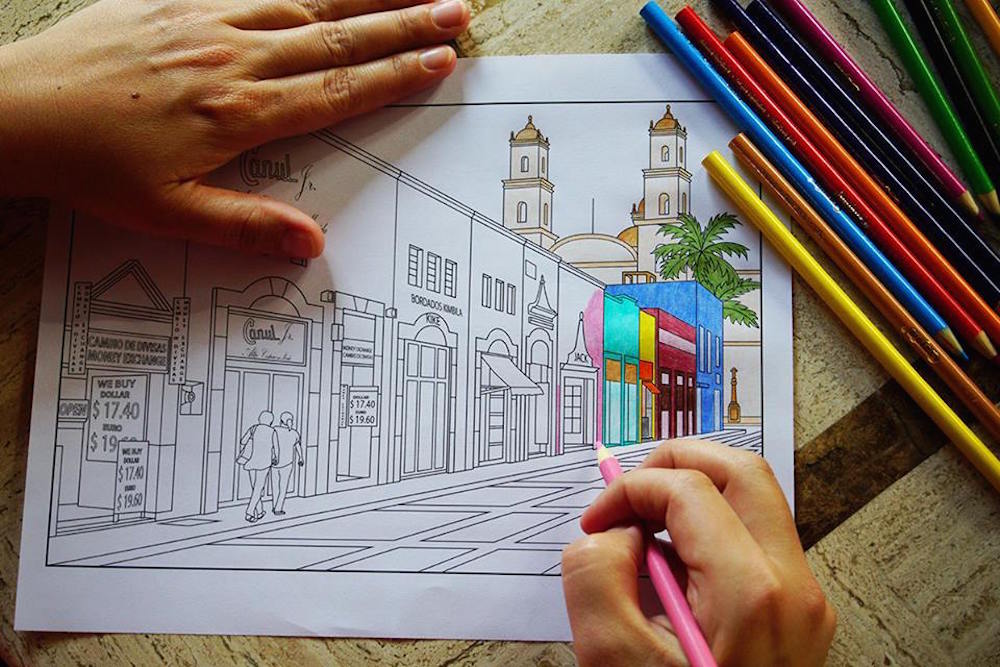 And images like this: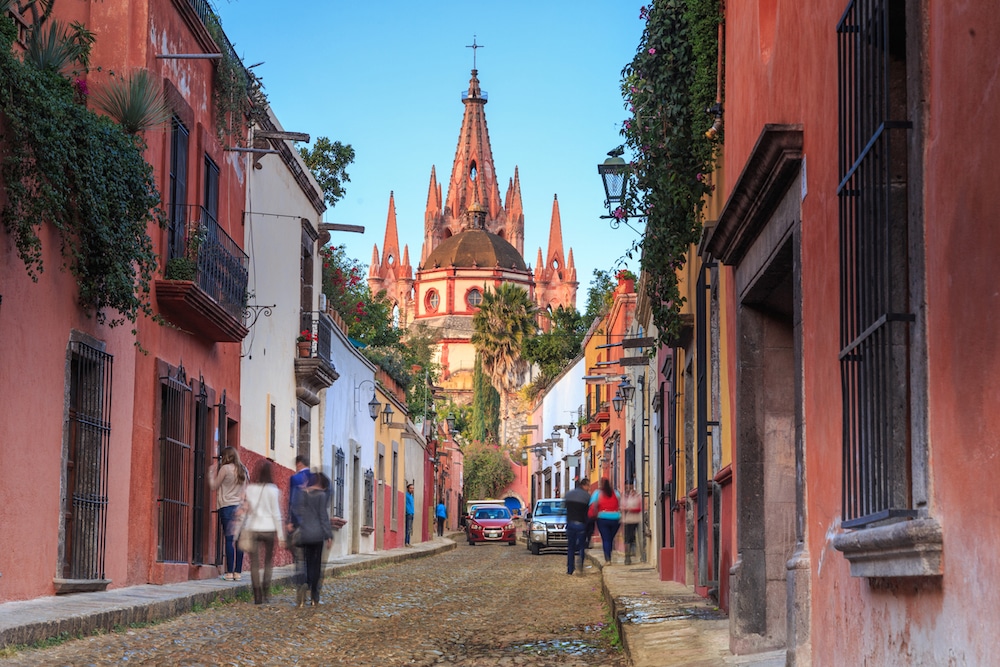 Into coloring pages like this: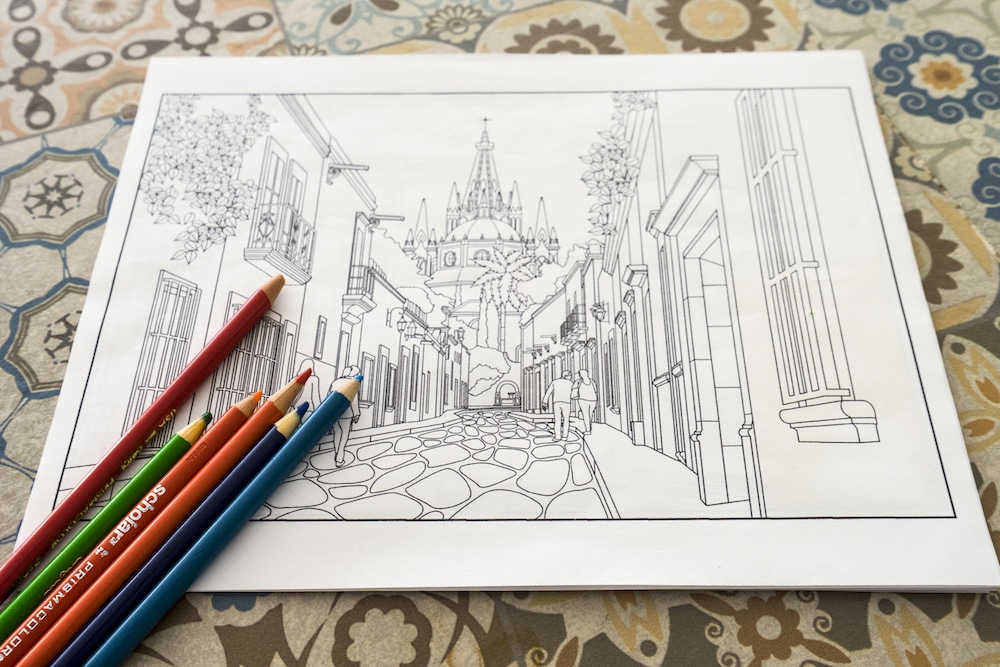 If you're not familiar with the Heck's blog, Hecktic Travels, first of all, you're missing out.
Once you do familiarize yourself, you'll quickly see why they're some of the top travel bloggers in the world, and why National Geographic thought it fit to honour them as 2014 Travelers of the Year.
In addition to beautiful stories that give you a true sense of place, and make you feel as though you're right there, traveling with them, they take photos like these…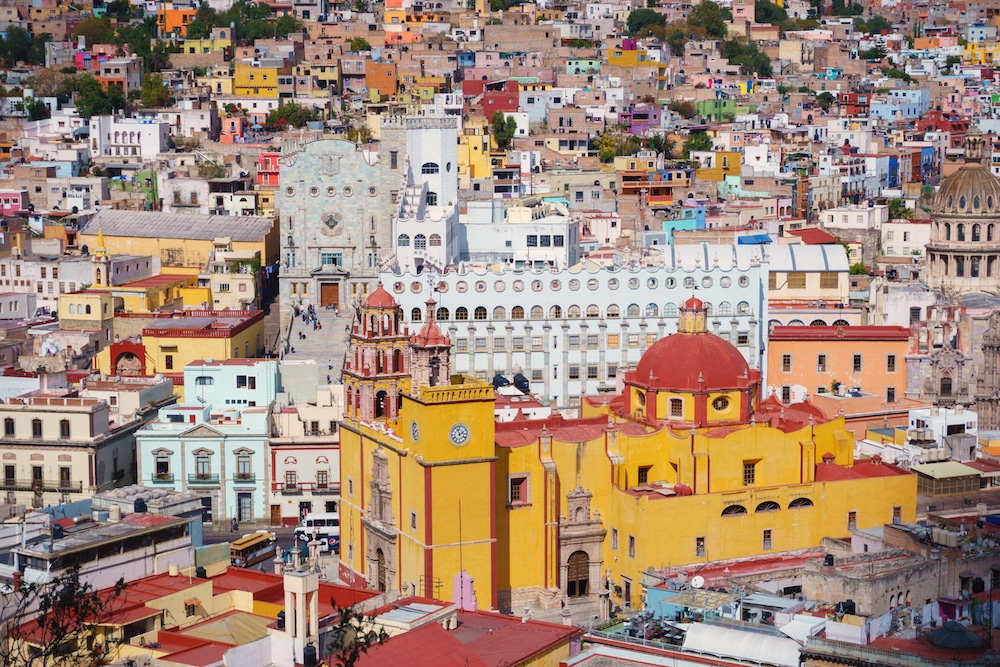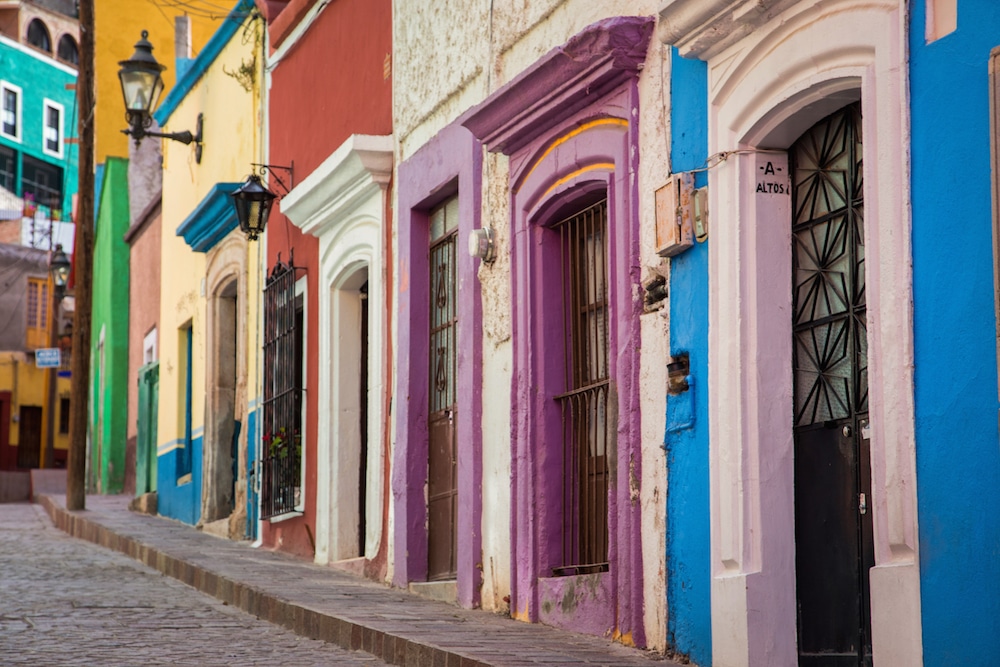 All of which are (or will be soon) coloring pages in our new book.
Drumroll please…
Introducing Travel Between the Lines Coloring Mexico: An Adult Coloring Book for Globetrotters and Daydreamers
One of the best things about this life we're building is the ability to work with people we really love working with, and doing it from trains, planes, beach houses, and boxes in tiny Mexican villages.
The past few months to get to this point have been absolute madness, but today we can finally announce our newest baby, Travel Between the Lines Coloring Mexico.
You may recognize the image on the cover from the photo above, of San Miguel de Allende. Isn't it awesome?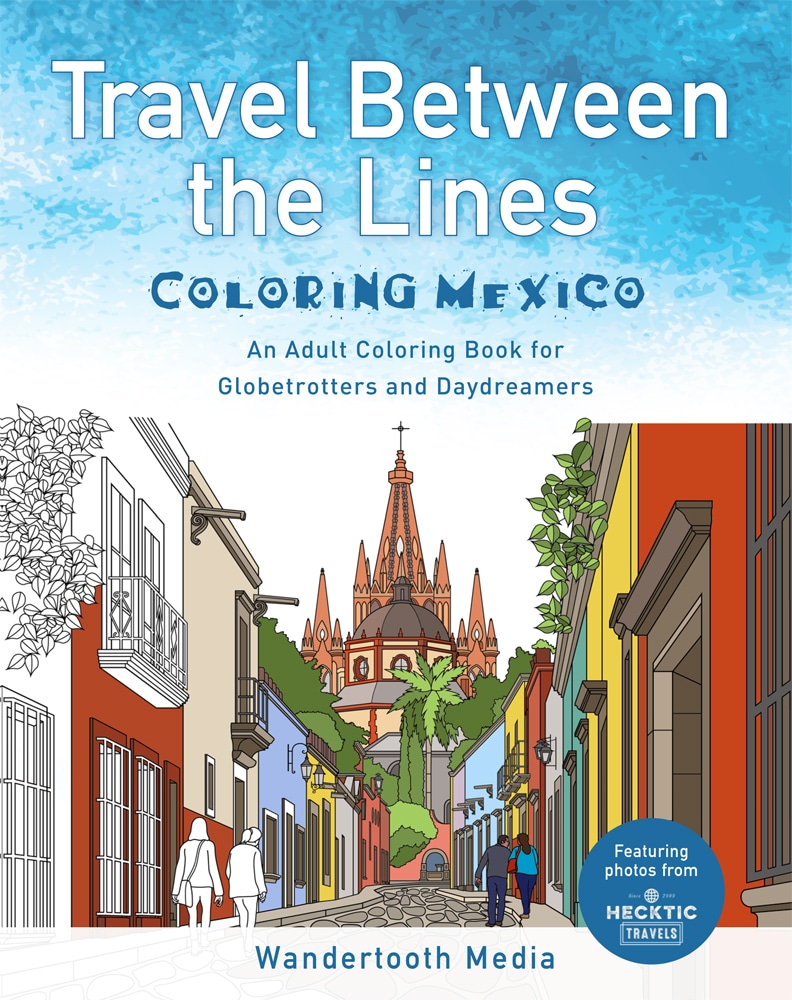 Today, pre-sales for the book begin. You can buy the book today for USD $10.99, plus shipping, the exact same price we'll sell it for once published.
If you buy it via pre-sales, you'll be among the first to get it…AND we'll email you a free 10-illustration print-at-home colorable pack of scenes from Europe (the images are a selection from our first book).
Here's the deal on Coloring Mexico:
So far, we've selected 32 photos to be transformed into coloring pages, about half-and-half Wandertooth photos and Hecktic Travels Photos.
We're mixing popular, pretty and off-the-beaten-track locations from around Mexico, meaning you'll get to color places you may have been, like Cancun, Mexico City, and San Miguel de Allende, AND places you probably haven't, like the village of Tapijulapa, Tabasco, or the pueblo magico of Izamal, Yucatan.
We're still shooting a few final photographs for the book. Geoff and I are shooting Mexico City right now, and Pete and Dalene are in Chiapas, gathering photos from San Cristobal de las Casas, and towns in the area.
IT ALL LOOKS SO AWESOME AND WE'RE SO EXCITED…and it's only a month away from being complete. Yup – we'll be shipping in the first half of May.
The final book will have somewhere between 35 and 45 illustrations to color.
If you can't tell, we're pretty excited about this. We've all been test coloring like maniacs over the past month, printing out multiple copies of coloring pages at print shops in whatever town we're in. Seriously, our Spanish "printing vocabulary" has gotten pretty strong. And every time a new illustration is complete, we break out the pencil crayons, and compare over Facebook and Twitter.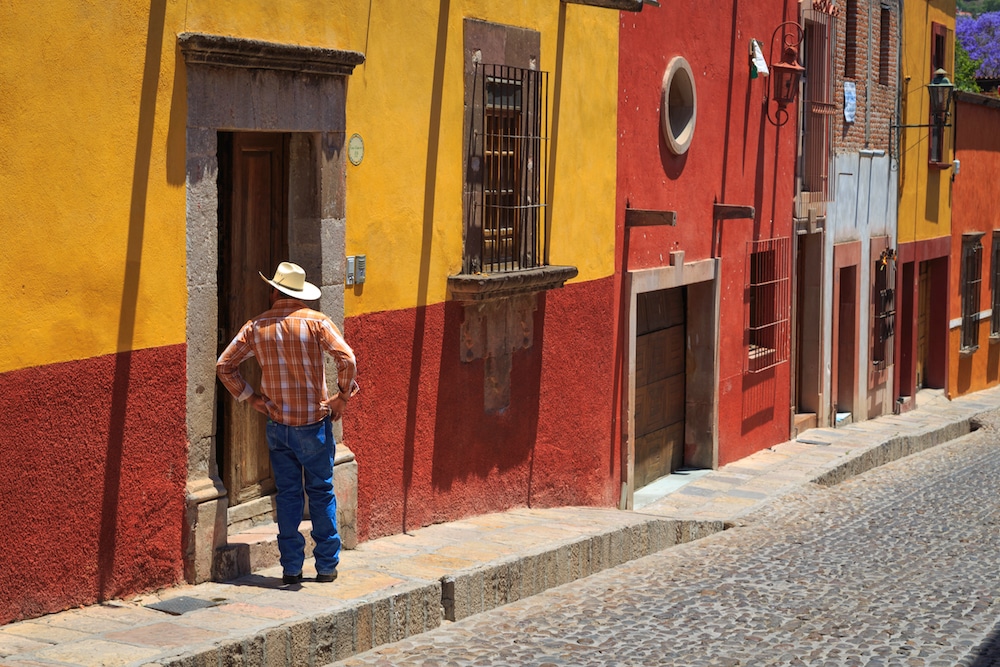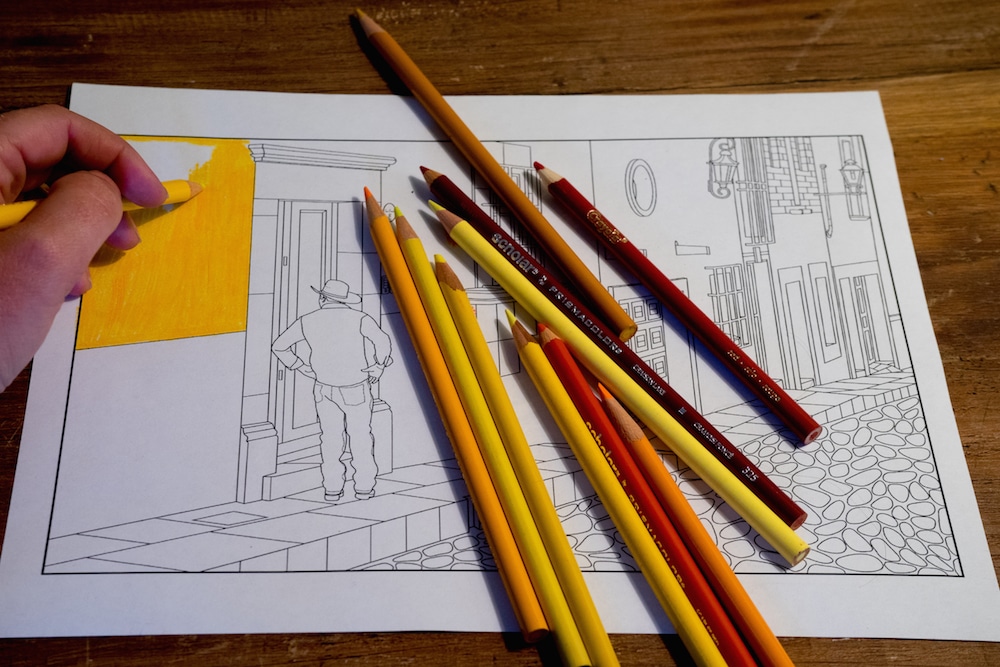 Sometimes, our discussions get heated, like this prickly exchange (see what I did there?) over a cacti coloring page: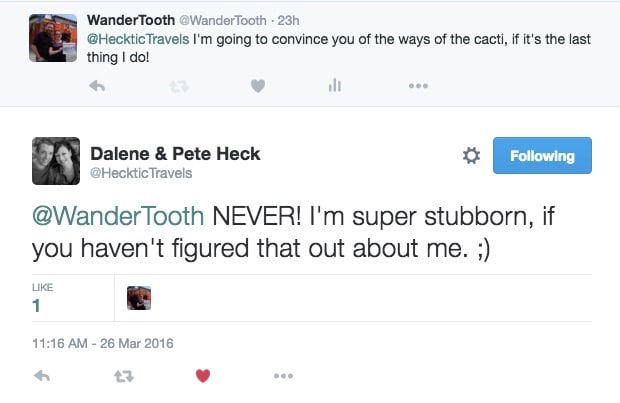 And here are the cacti in question: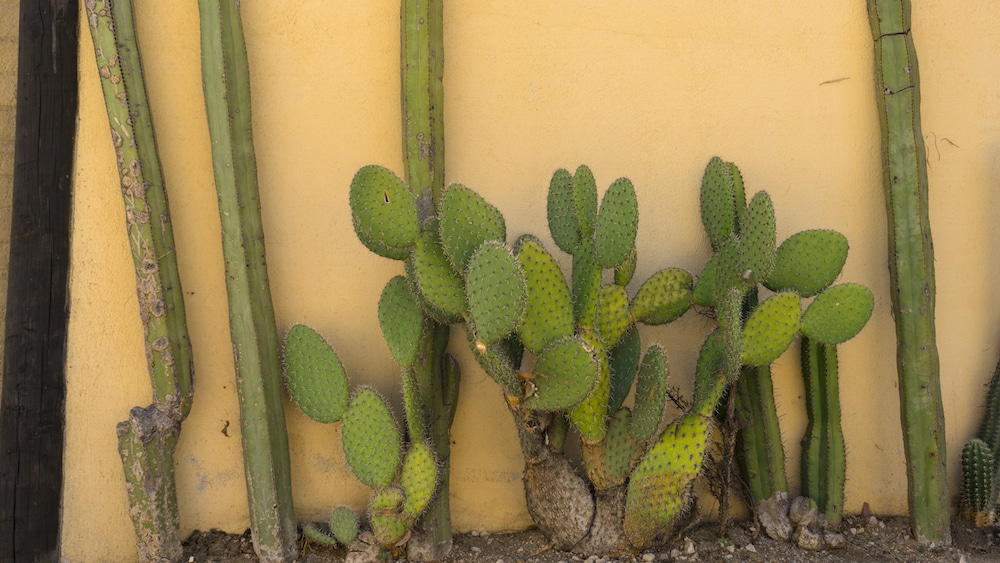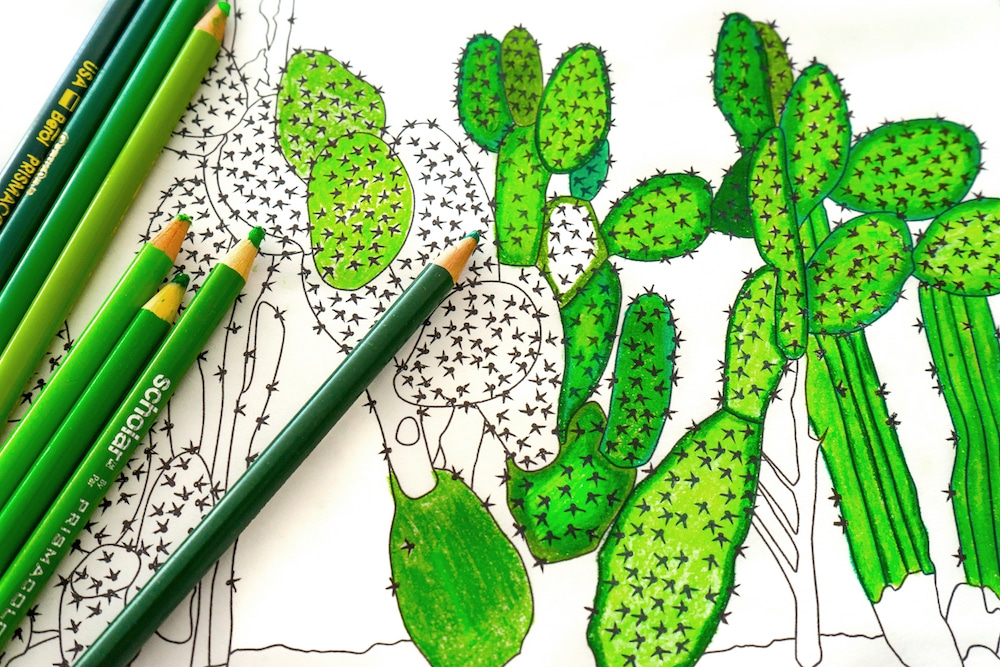 One of the best parts about this life and business we're building, is the freedom to work with people we like, and this project has been an insane amount of fun.
Together, we traveled almost 2000 km together to make this book, before splitting up and going to different parts of Mexico to cover as much territory, and include as many awesome scenes of Mexico, as we could.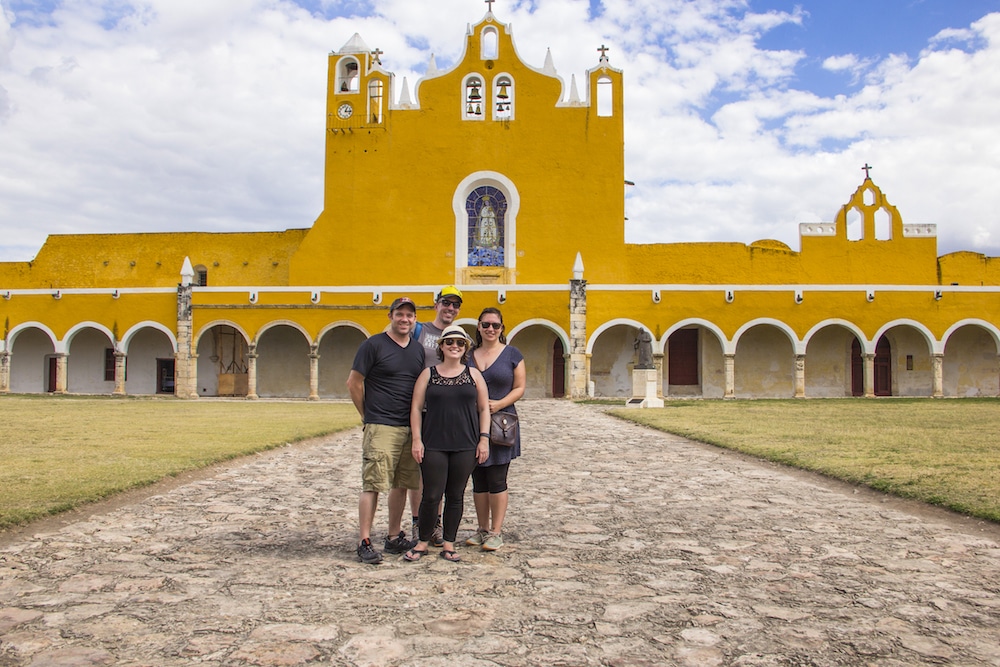 Without sounding like a broken record, we're super excited about the results, and we hope you are too.
As mentioned, we're still working on the book, but are days away from finishing the 35 to 45 photographs that will form the foundation of the coloring pages.