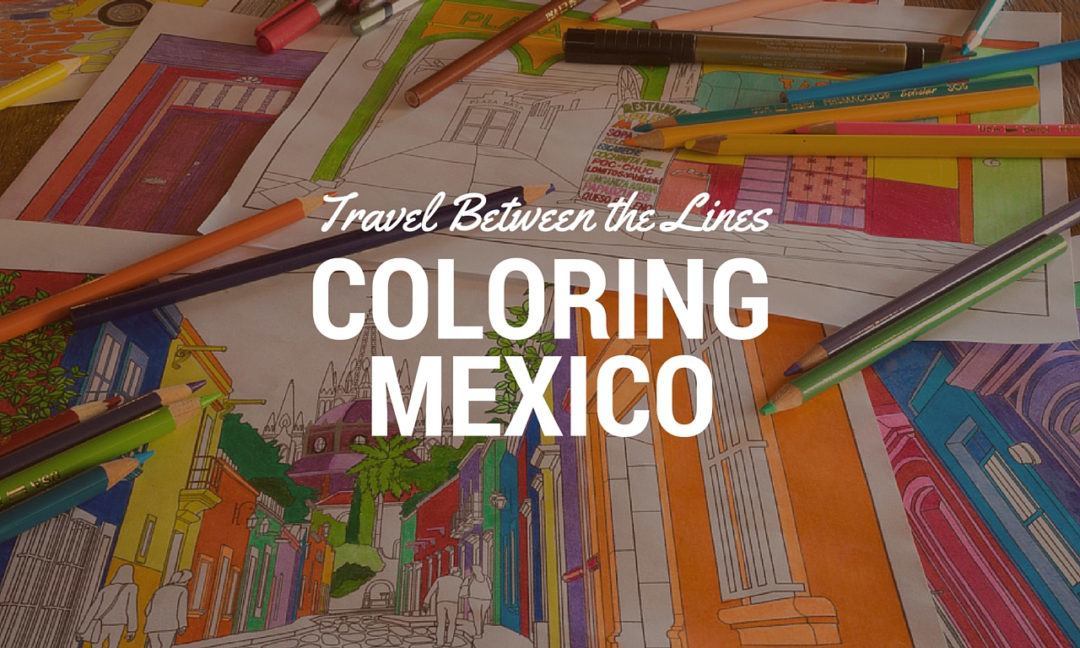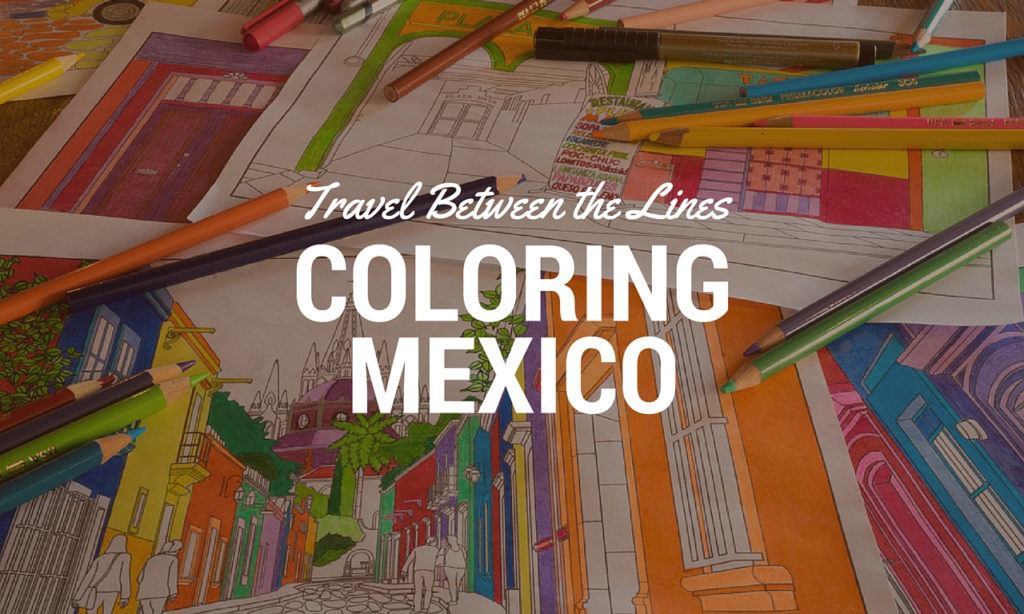 Welcome to our second adult coloring book, Travel Between the Lines Coloring Mexico, which is now available for purchase on Amazon!
It's been a long, fun road to making this thing, and we're so pleased with the results. We immediately fell in love with our first book when it was published back in December 2015, and we think this one is even better. Serious love fest.
Unlike with the first book, however, this time we're sharing all the photos the book was based on in one place.
After we published the Travel Between the Lines Adult Coloring Book, we started to hear from customers who wanted to see the original photographs on which each illustration was based. Some people wanted to color the scenes realistically.
Others, however, vehemently disagreed: they wanted to use their imagination.
That meant we couldn't put the images in the book itself — so we needed to find another solution.
Good thing we have a website, right?
Below are all the images the illustrations in our second adult coloring book are based on, as well as the caption information included in the book's List of Illustrations section.
Where possible, I've also linked to further reading and videos that show you more about the destination, and I'll update that further as we continue to share our experiences about Mexico. As many of the destinations are represented by more than one illustration/photo, not all photos include a "further information" option.
We hope you enjoy Coloring Mexico as much as we loved creating it. And if you have any questions, leave us a comment or send us an email!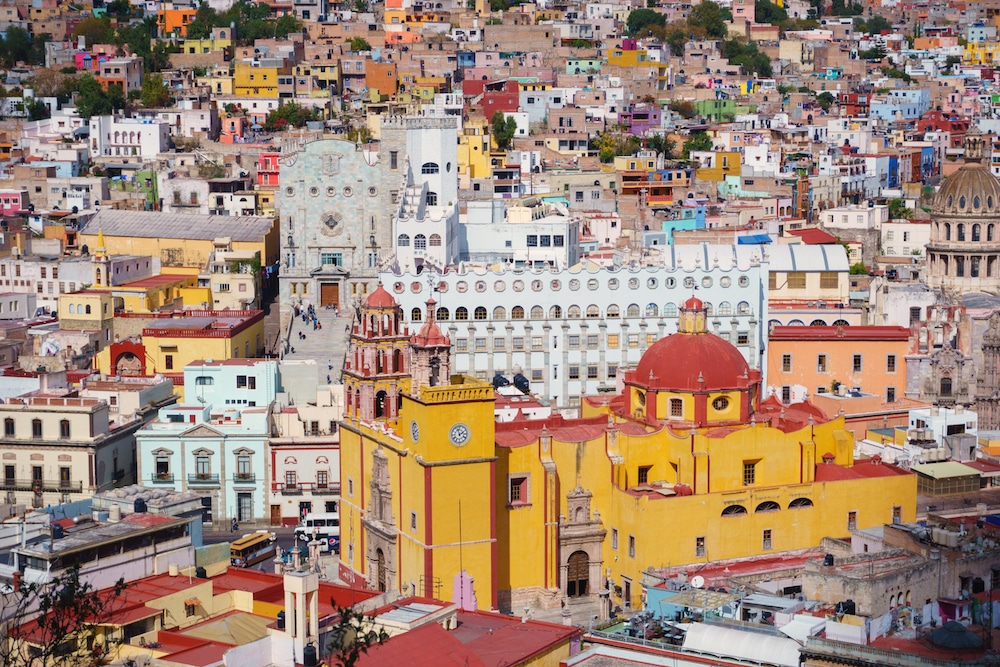 The Church of the Basilica in Guanajuato, Guanajuato: Set in a deep valley, surrounded by mountains once packed with silver riches, Guanajuato is a mix of leafy green plazas and colorful buildings. The real draw, however, is the view. Photo: Hecktic Travels
More about Guanajuato: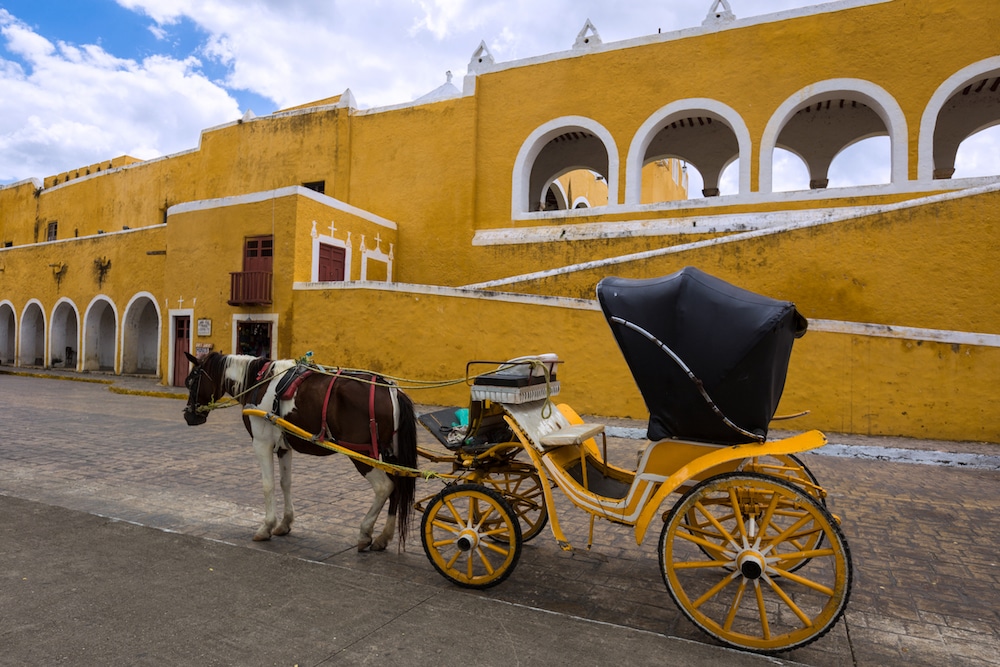 Horse and Carriage, Izamal, Yucatán: The yellowest of yellow towns, Izamal is one of Mexico's many pueblos mágicos (magical towns). The entire city is painted the exact same shade of deep sunshine yellow, making it impossible to do anything but smile and explore. Photo: Hecktic Travels
More about Izamal: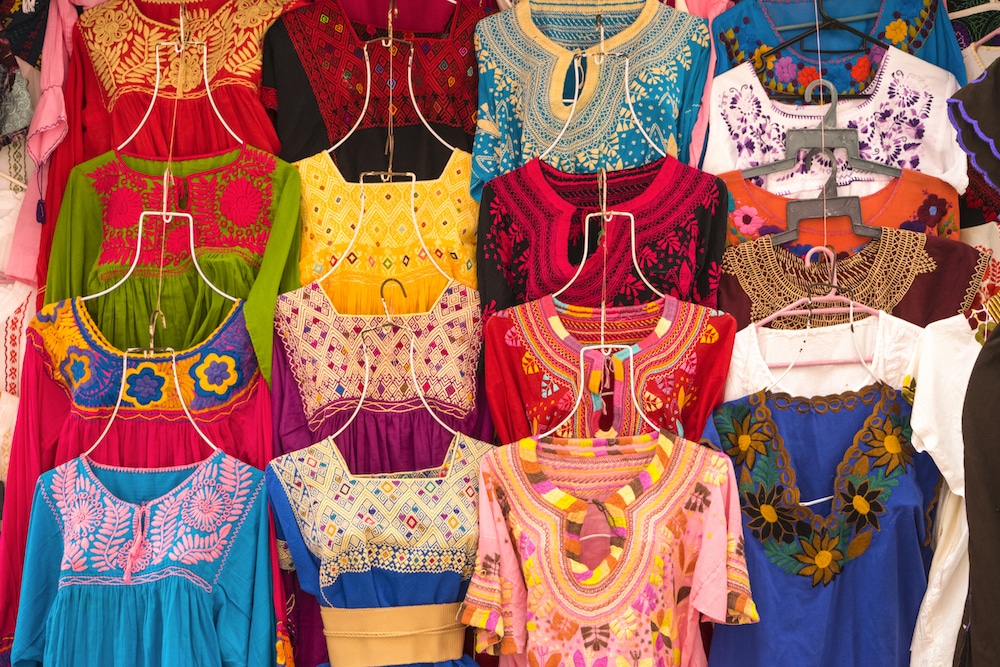 Embroidered Blouses, Cancun, Quintana Roo — Everywhere you go in Mexico, there are colors: in the food, in the buildings, on the streets, and yes – on the clothing. These blouses were spotted at Cancun's Mercado 28, a placed filled with tackiness and treasures, depending on where you turn your head. Photo: Wandertooth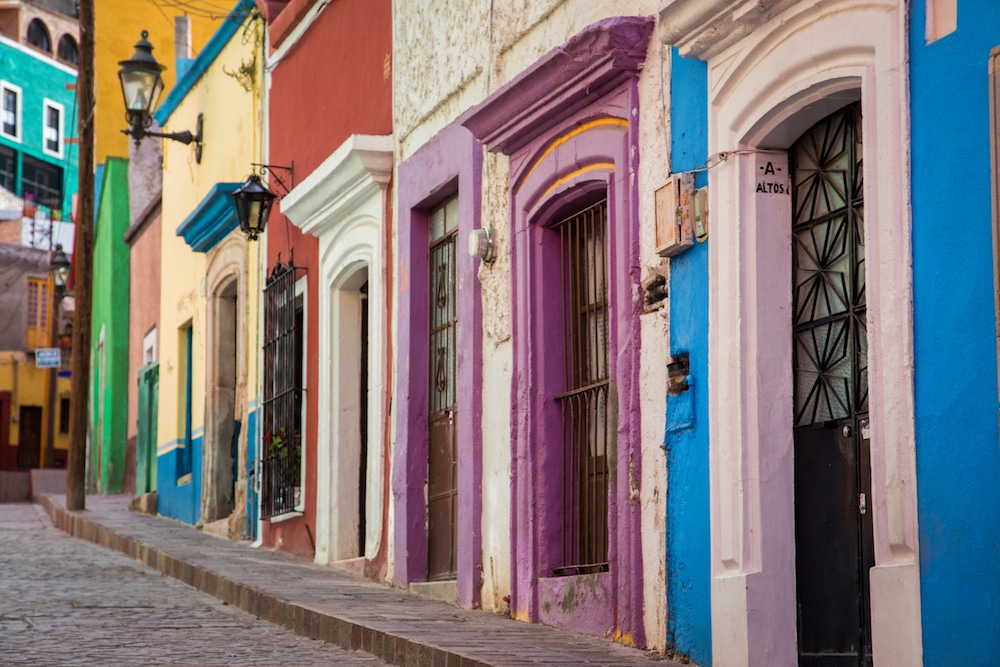 A Colorful Street, Guanajuato, Guanajuato: Guanajuato City took Mexico's commitment to being colorful to an entirely new level. Even storefronts and doors are colorful, representing all the colors of the rainbow and every shade in between. Photo: Hecktic Travels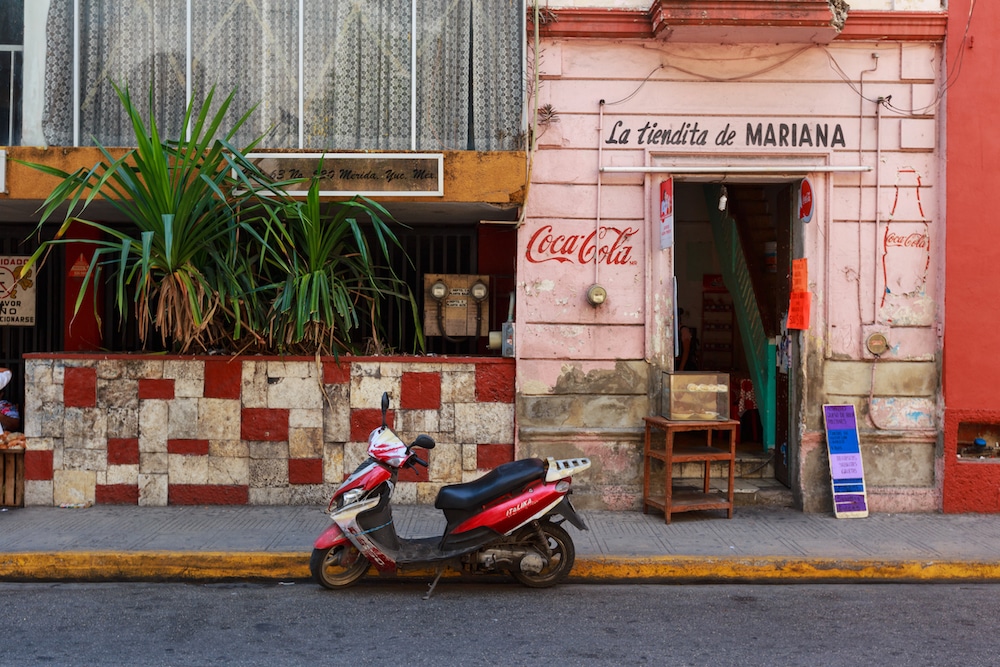 Typical Tienda, Mérida, Yucatán: Mexico is filled with tiny, family-run shops selling drinks, snacks, and basic produce. Saying hello to the husband, wife, and kids behind the counter will surely earn you smiles and curious questions Photo: Hecktic Travels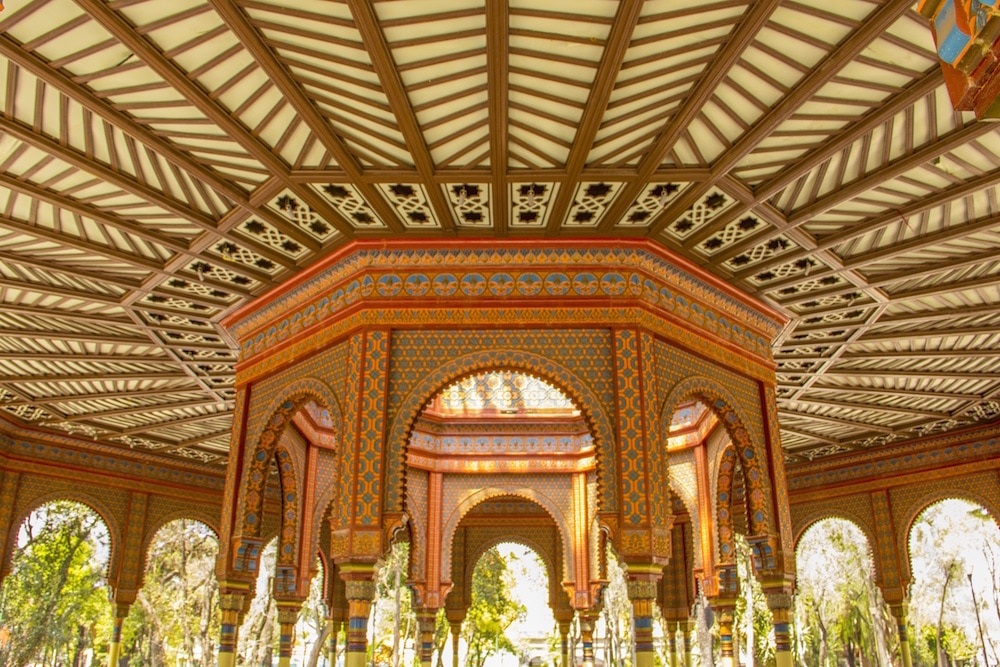 Moorish Kiosk, Santa María la Ribera, Mexico City: Visiting Kiosco Morisco in Mexico City's Santa Maria La Ribera neighborhood feels like an out-of-Mexico experience. Built in 1884 for the New Orleans World's Fair, it was nicknamed 'the Mexican Alhambra' at the time. Today, it's a great spot to spend a sunny afternoon. Photo: Wandertooth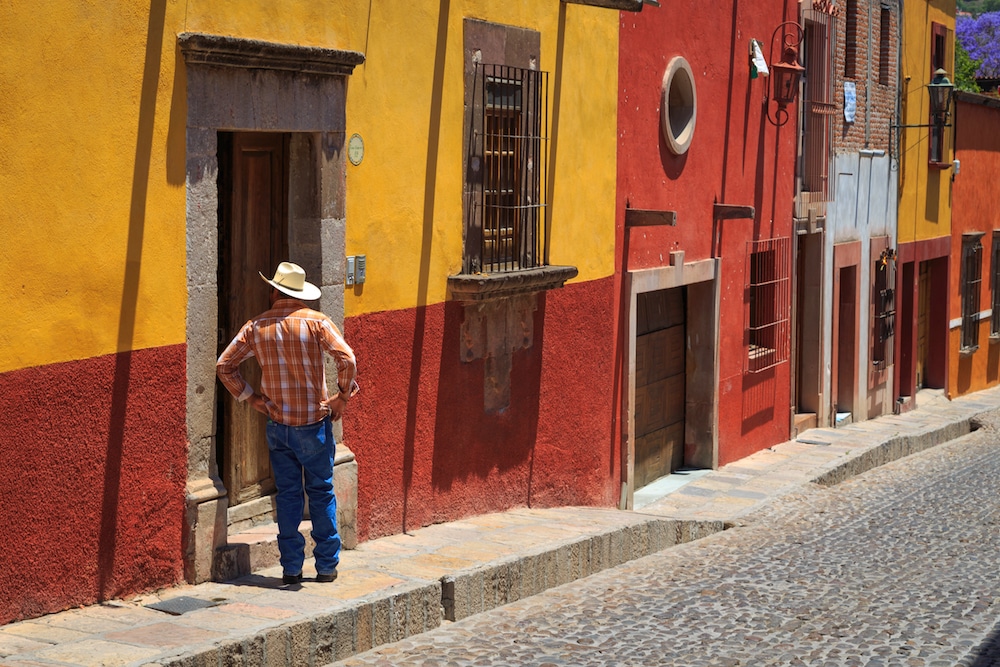 Ranchero, San Miguel de Allende, Guanajuato: Sometimes visiting Mexico feels like stepping onto the set of an old-timey movie: the crumble of the colonial buildings, the unhurried lifestyles, and the cowboys walking the streets. Photo: Hecktic Travels
More about San Miguel de Allende: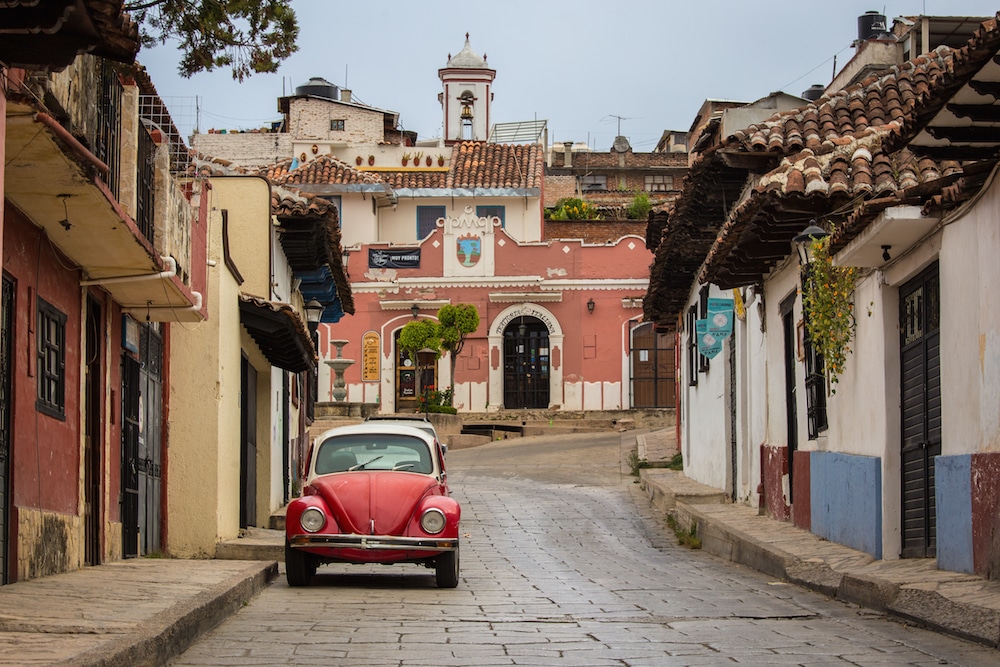 Street Scene in San Cristóbal de las Casas, Chiapas: San Cristobal sits over 2,000 meters above sea level and the streets rise, fall, and twist with the hills. Photo: Hecktic Travels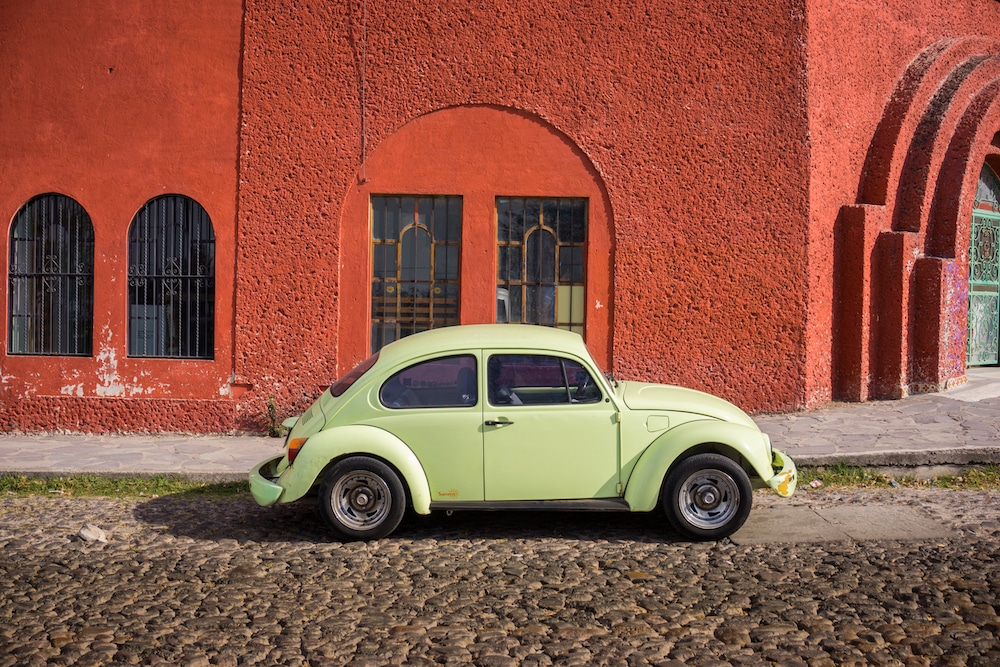 VW Beetle, San Miguel de Allende, Guanajuato: The first car to ever be produced in Mexico, the VW Beetle has developed into a cause for Mexican pride and a national icon. Set against brightly colored buildings and brilliant skies, they are a common sight in every city and town. Punch buggy, no returns. Photo: Hecktic Travels
More on the VW Beetle, in Mexico: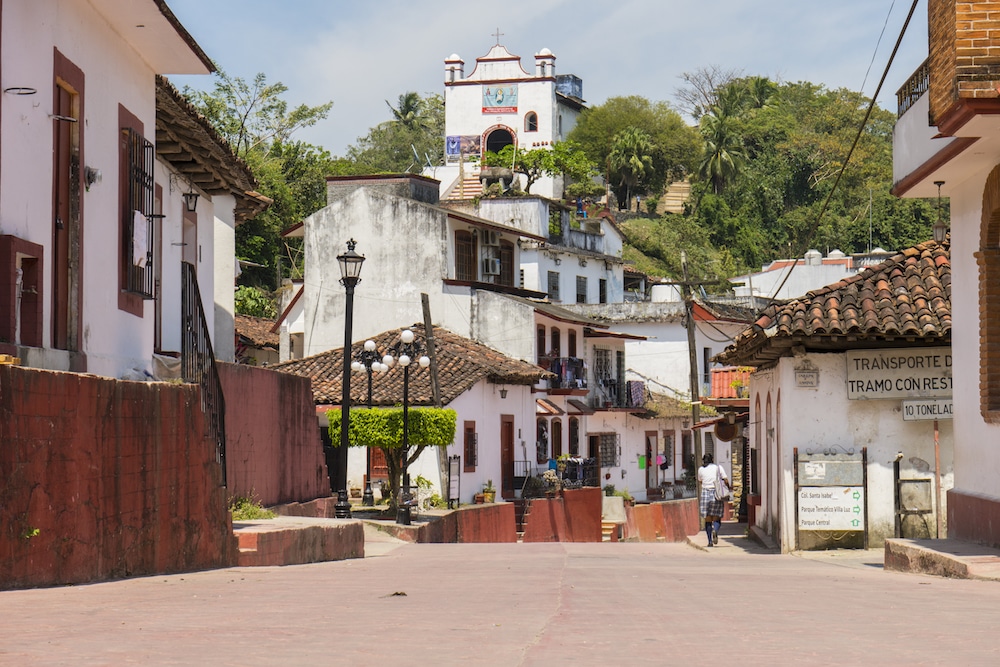 The Magical Town of Tapijulapa, Tabasco: Red, white, and green, Tapijulapa is a tiny town of narrow streets, whitewashed houses, and red-tile roofs. Set perfectly in the hills and trees of the jungle's edge, and beside an emerald green river, Tapijulapa is made from the colors of Mexico itself. Photo: Wandertooth
More on Tapijulapa: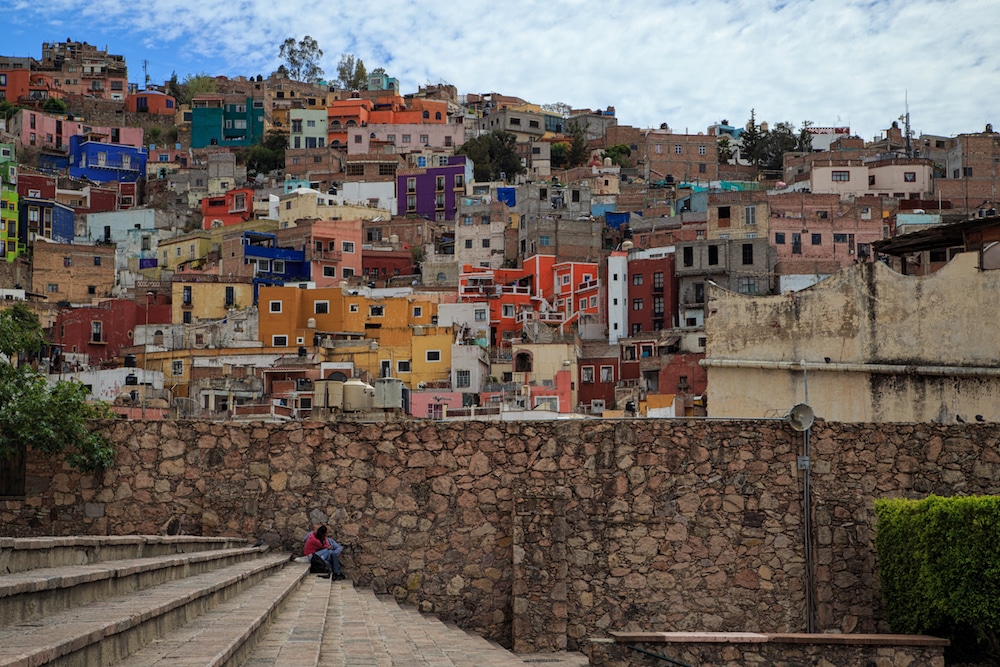 The Colorful Gem of Guanajuato, Guanajuato: Seen from afar, Guanajuato appears as a disjointed puzzle, where clusters of homes and shops watch over a valley of leafy plazas filled with street musicians, families and friends. Photo: Hecktic Travels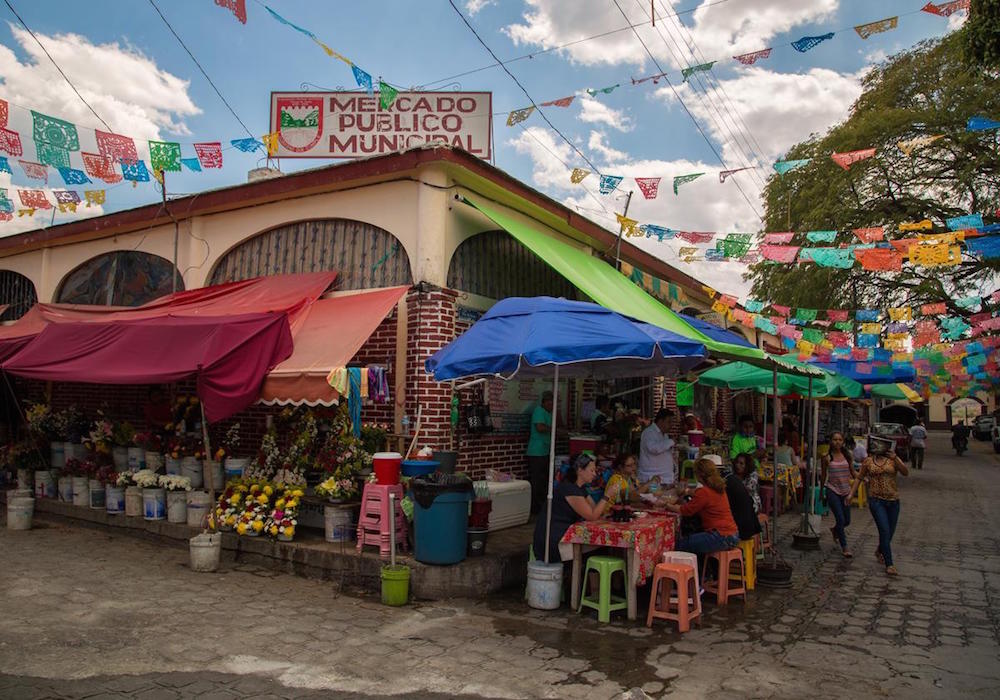 Market Stalls, Chiapa de Corzo, Chiapas: Streetside restaurants like this have no menus, serving as impromptu Spanish lessons while trying to understand the daily specials. If you join the locals on the tiny plastic stools and try out your Spanish, you're sure to receive big smiles in exchange for your efforts. Photo: Hecktic Travels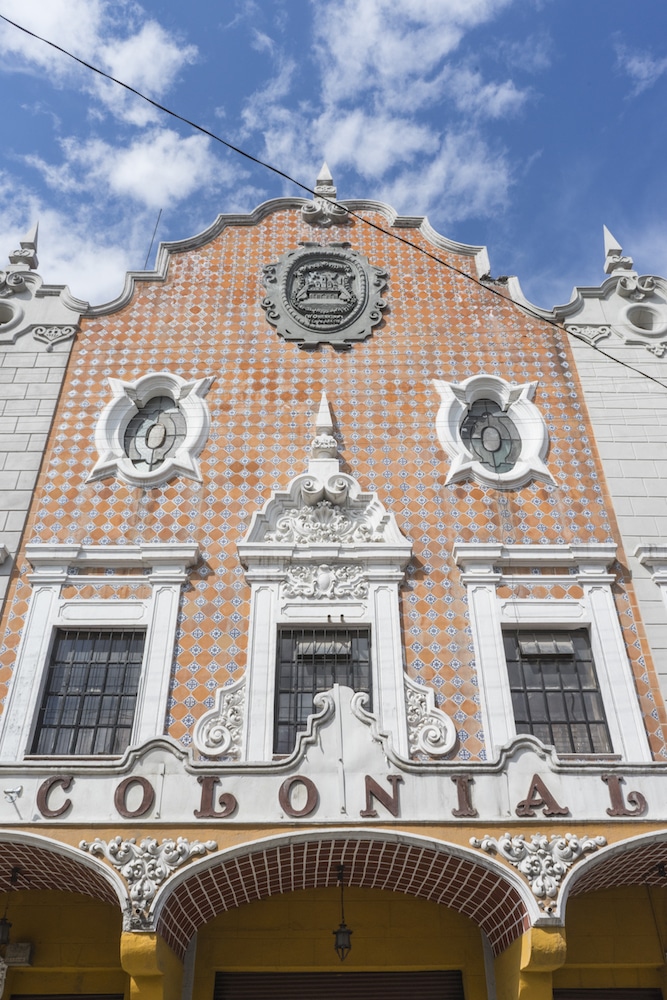 Colonial Theatre, Puebla, Puebla — A theatre with a story, the Colonial is best enjoyed from the outside these days. Turns out, it's life as a first-run cinema is long gone, and it now specializes in – ahem – adult content. Photo: Wandertooth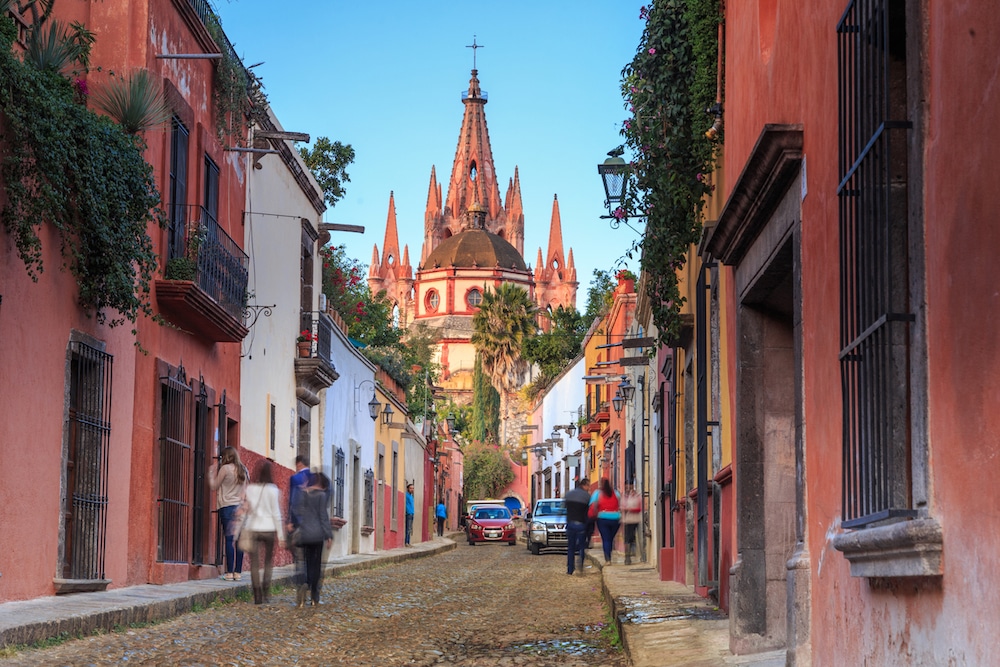 La Parroquia Church in San Miguel de Allende, Guanajuato: It seems no matter where you are in San Miguel, La Parroquia is always there, watching over you, watching over her town, and serving as a reminder of where you are. If you catch a glimpse in the early morning or late evening light, you'll quickly understand why La Parroquia is one of the most photographed buildings in all of Mexico. Photo: Hecktic Travels
More on La Parroquia: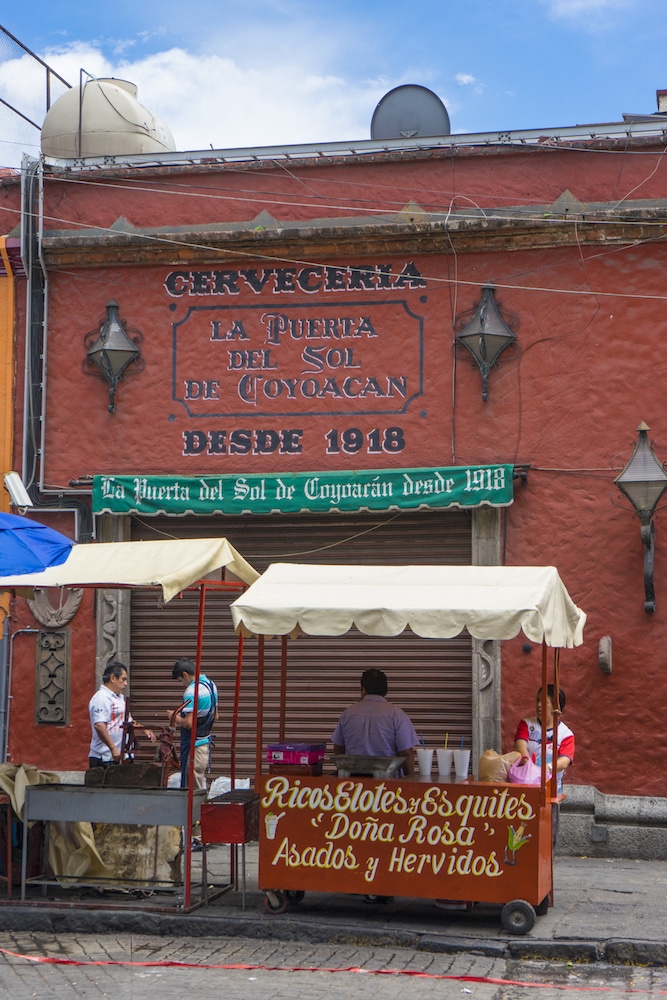 Street Stalls in Coyoacán, Mexico City: Coyoacán, believed to mean 'place of coyotes,' was once a separate village. Today, it's a gentrified borough filled with leafy squares, markets, and cafés, all packed with families and friends enjoying leisurely afternoons. Photo: Wandertooth
More on Mexico City: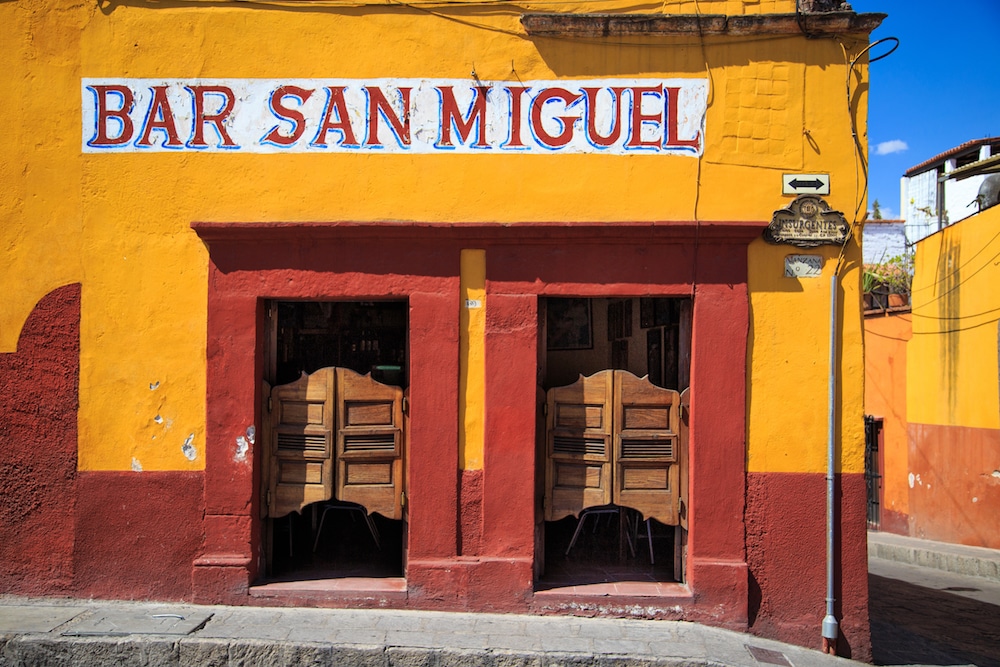 Bar San Miguel, San Miguel de Allende, Guanajuato: Mexico is filled with bars that feel more like a Wild West saloon than a pub back home. Behind the half-shutter doors waft the sounds of men chatting, bottles clinking, and (often) raucous karaoke. Photo: Hecktic Travels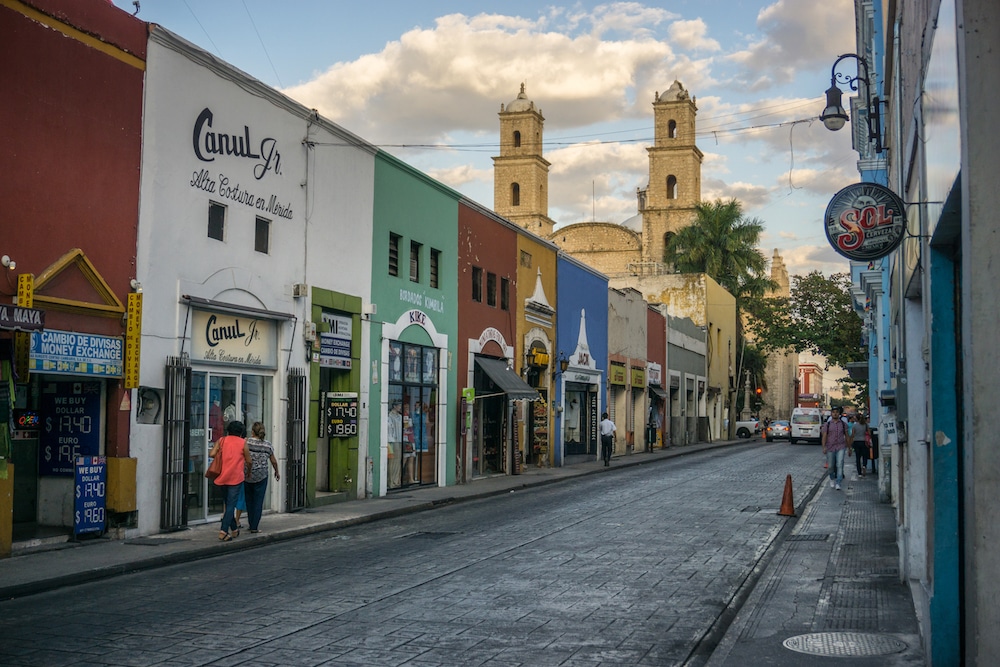 Calle 59, Mérida, Yucatán — A modern city vibe with colorful, Spanish colonial charm, Mérida moves at the leisurely pace of a city in the tropics, and is most vibrant in the evenings, when the heat is tolerable, and locals fill the streets and squares to visit and eat. Photo: Hecktic Travels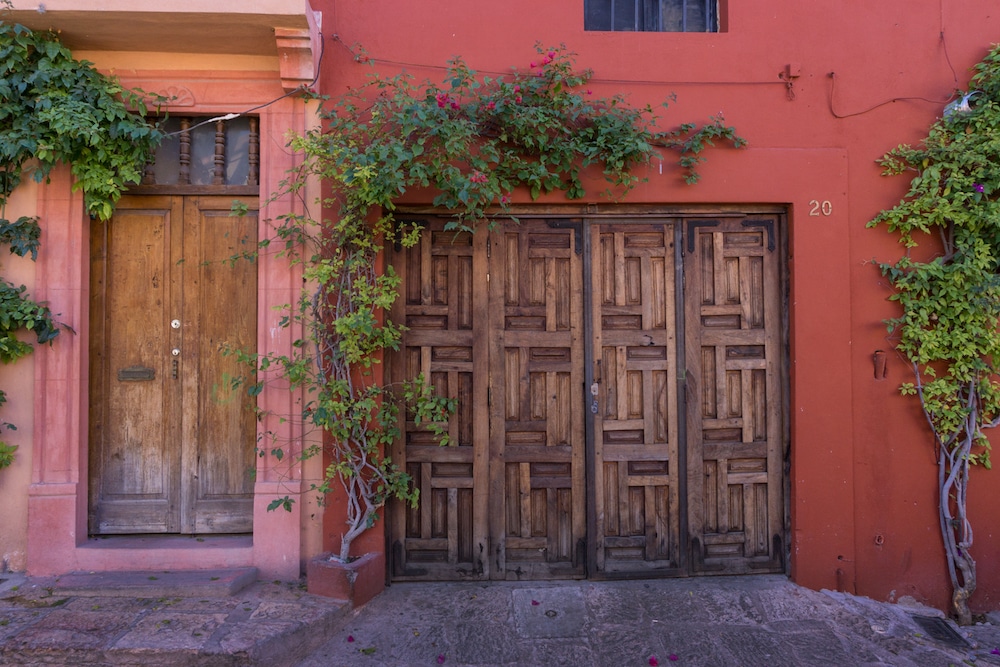 A Pretty Door, San Miguel de Allende, Guanajuato: San Miguel de Allende is filled with stately wooden doors that are more reminiscent of Europe than Latin America. Sometimes, Mexico doesn't look like Mexico at all, which is all part of the adventure. Photo: Hecktic Travels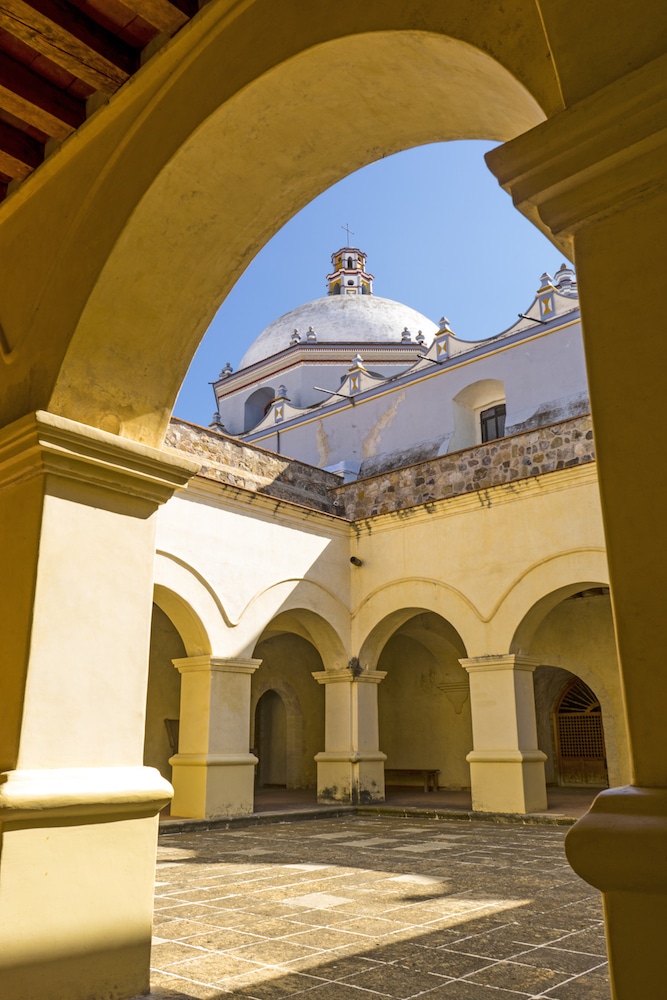 Former Monastery of Santo Domingo, Ocotlán de Morelos, Oaxaca: An hour or so out of Oaxaca, Ocotlán has a busy Friday market, a pretty 16th Century Dominican monastery, and a quirky Frida-Kahlo-impersonating restaurant owner who set-up shop in the central market! Photo: Wandertooth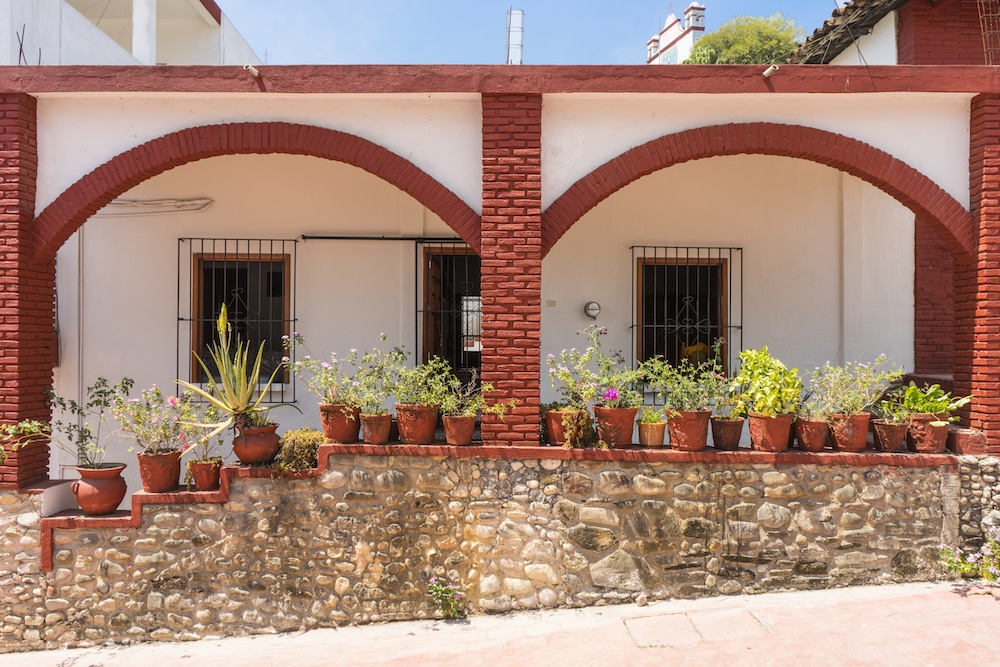 Potted Plants in Tapijulapa, Tabasco: On the outskirts of jungle, in the foothills of the mountains that roll all the way into Chiapas, sits Tapijulapa, a tiny jewel of a village where the extreme heat dictates the pace of life, and locals rest with friends in the shade. Photo: Wandertooth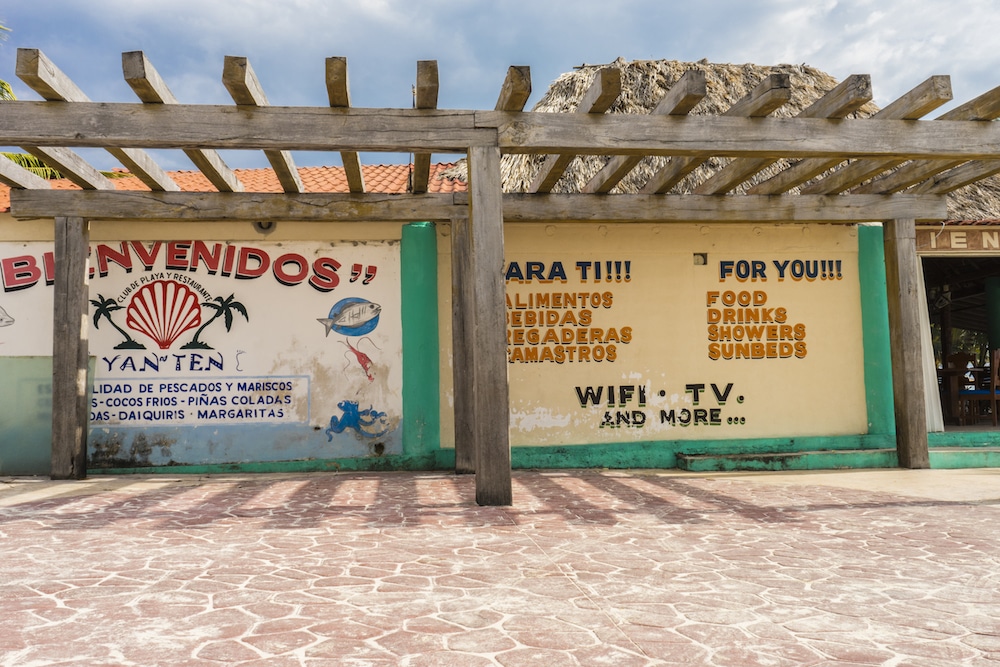 A Beach Bar, Playa del Carmen, Quintana Roo: It's hard to beat spending the day with sun, sea and friends in a Mexican beach bar, and Playa del Carmen isn't lacking for choice. One cerveza, two cerveza, three cerveza, floor? Photo: Wandertooth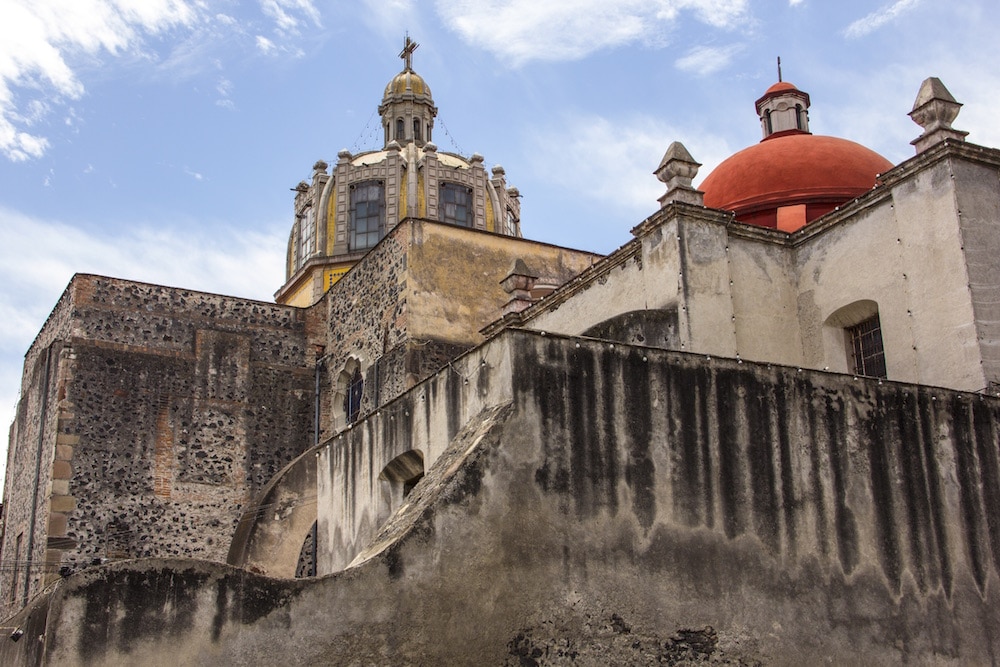 Baroque Church, Coyoacán, Mexico City: All through Mexico, you can see reminders of the Spanish conquistadors in the architecture. This Baroque-style Church of San Juan Bautista (Saint John the Baptist) in Mexico City's Coyoacán neighborhood was one of the first built by the Spanish, and is still one of the city's most beautiful. Photo: Wandertooth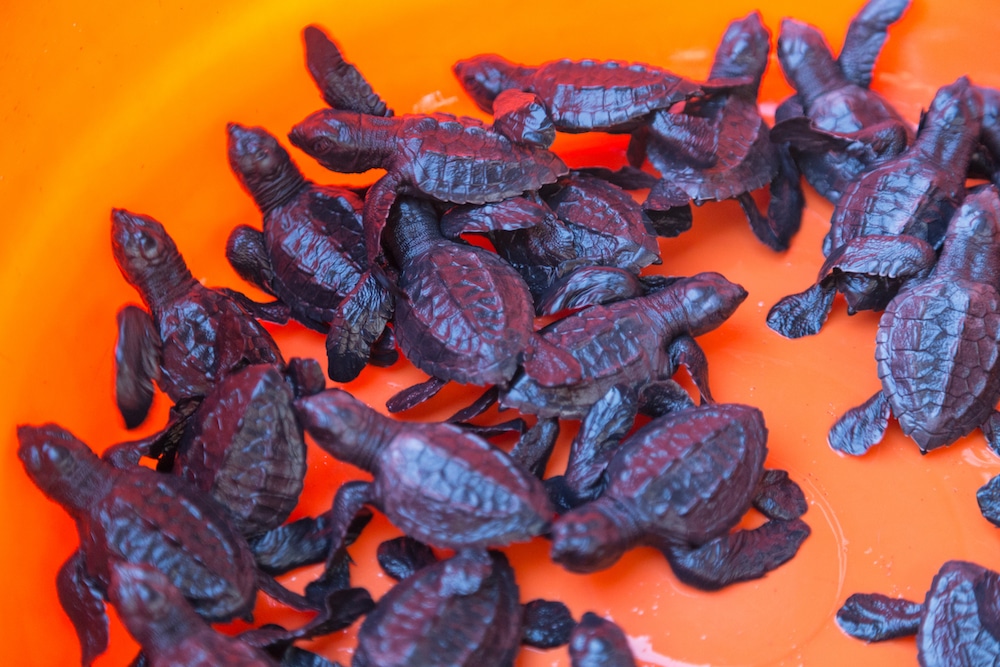 Baby Sea Turtles, Puerto Escondido, Oaxaca: If you're lucky enough to find yourself in Puerto Escondido at the right time, be sure to ask about sending-off baby turtles into their new Pacific home. Photo: Hecktic Travels
More about Puerto Escondido: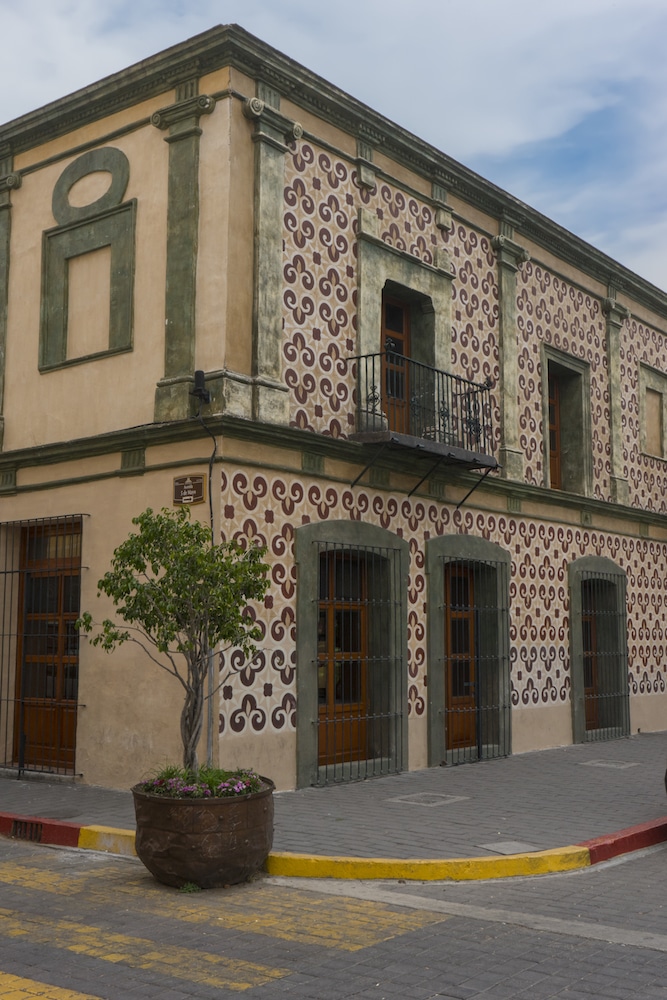 Casa del Caballero Águila, Cholula, Puebla: One of the oldest buildings in the city, the 16th Century Casa del Caballero Aguila houses two stone carvings of eagle warriors in the door frame, a reference to some of the bravest soldiers in ancient Aztec armies, and a reminder of Cholula's indigenous history. Photo: Wandertooth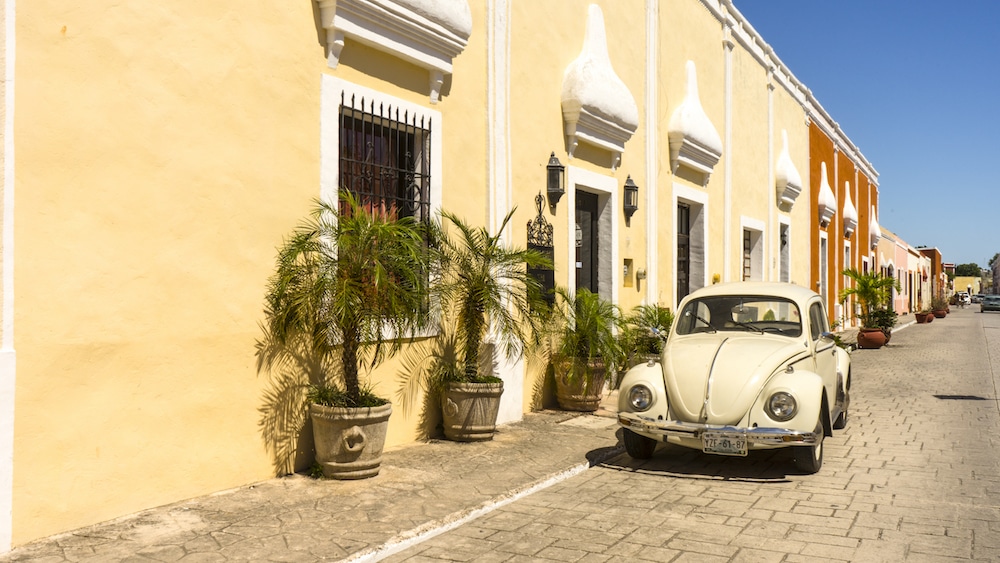 Calzada de los Frailes, Valladolid, Yucatán: Valladolid feels like a deep, calming breath after the party vibe of Playa del Carmen and Cancun. Clean, calm and colorful with a dual Mayan-Spanish Colonial influence, it deserves a visit for more than just the nearby pyramid of Chichen Itza. Photo: Wandertooth
More about Valladolid: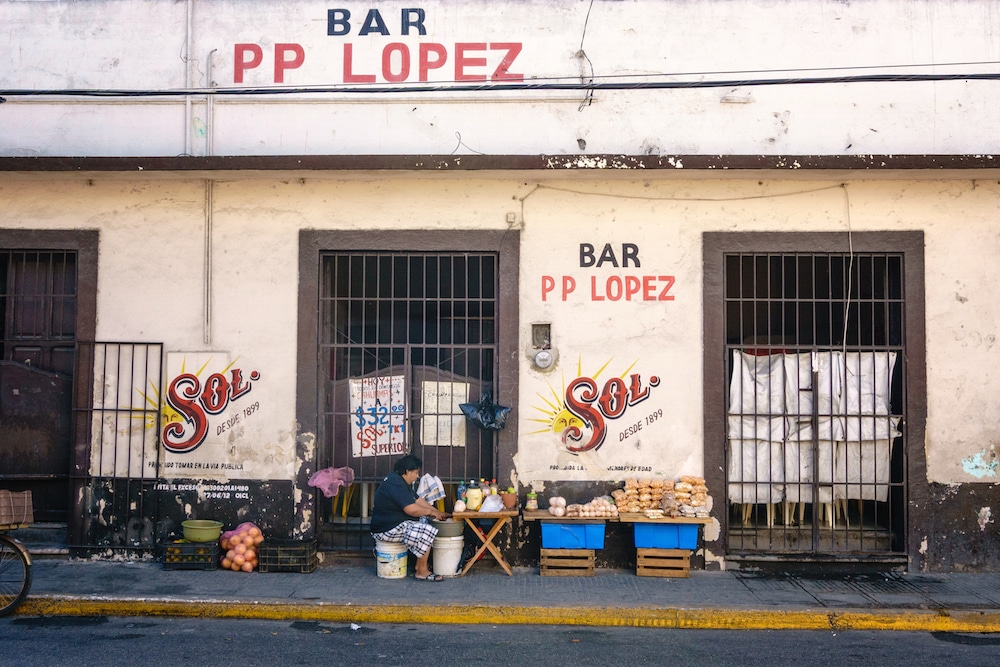 Street Vendor, Mérida, Yucatan: Scenes like this are common across Mexico, as entrepreneurial vendors sell bread, snacks and produce wherever they can. If you're curious, most vendors are more than happy to answer questions about their goods. Photo: Hecktic Travels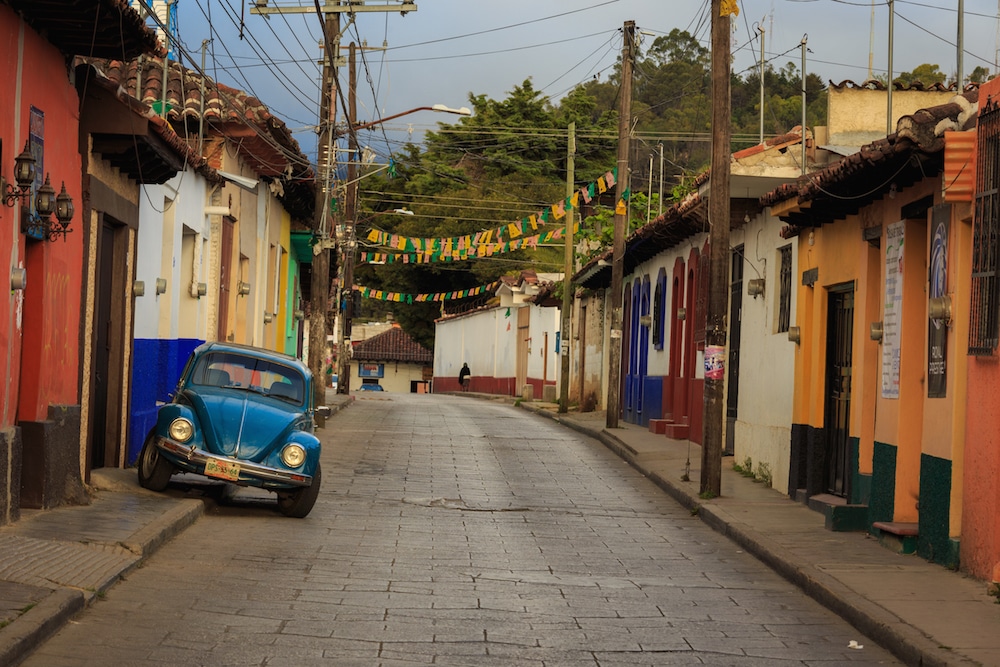 Papel Picado in San Cristóbal de las Casas, Chiapas: The colorful paper flags known as papel picado are an unmistakable symbol of Mexico, found in almost every town. Designs of skeletons and flowers are cut from tissue paper or plastic, and strung across roads, rooms and restaurants for everyday cheer and fiestas.uestions about their goods. Photo: Hecktic Travels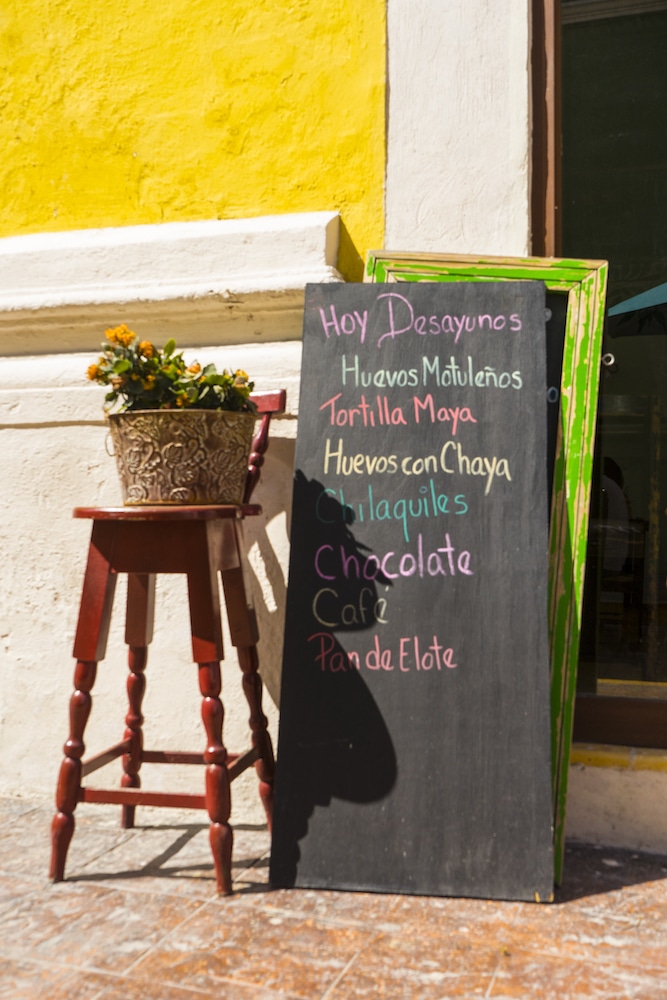 Breakfast of the Day, San Francisco de Campeche, Campeche: It would be far too easy to spend your entire time in Campeche wandering from café to café. The UNESCO World Heritage City is infinitely walkable, and is filled with distractions to make you linger just a little longer. Photo: Wandertooth
More on Campeche:
Decorated Building, Mexico City: In Mexico City, the low-rise colonial-style architecture that dominates so many towns is swapped for the decorative styles of southwestern Europe and starchitect-designed modern structures. Photo: Wandertooth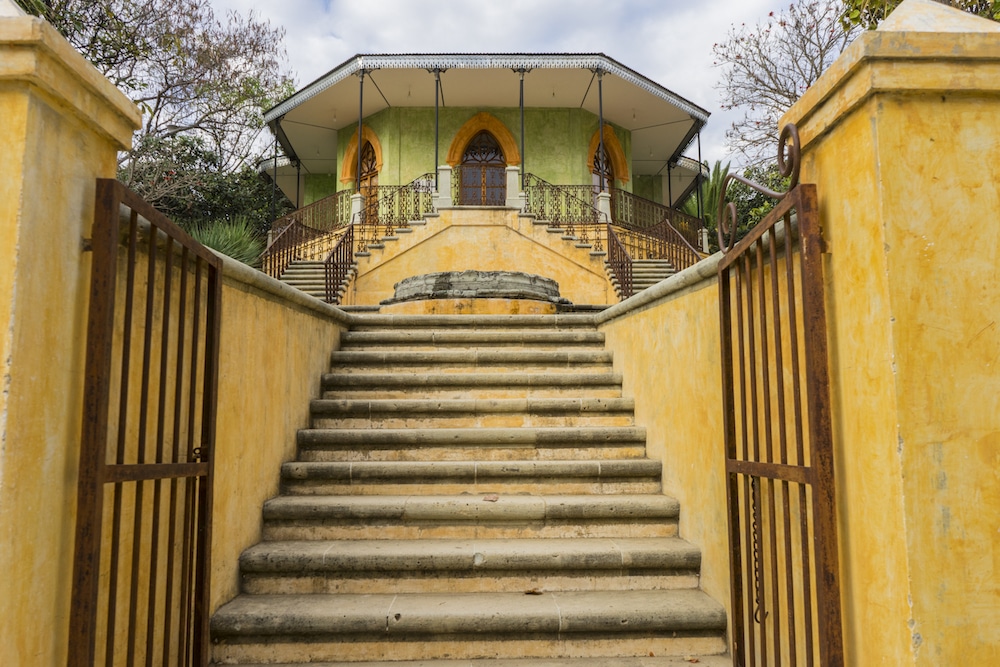 Gazebo, Centro de las Artes de San Agustin, San Agustin Etla, Oaxaca: San Agustín Etla's centre for the arts was once a textile factory, and is now a photographers' playground. If you find yourself in the village on a Sunday morning, head straight for the local market for some tacquitos, agua de jamaica, and maybe a bottle of organic local rum. Photo: Wandertooth
More about San Augustin Etla: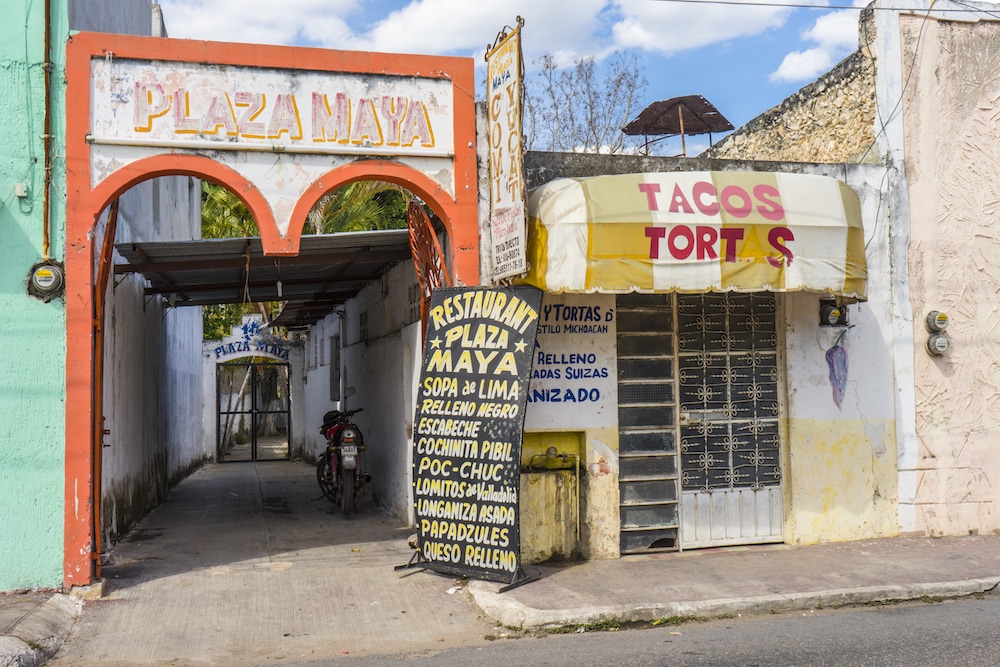 Taco and Sandwich Shop, Valladolid, Yucatán: Mexico is filled with places like this, where tiny, unflashy restaurants churn out delicious tacos and tortas (sandwiches, in Mexican Spanish). If you're looking for the best food, look for the place that's packed full of locals. Photo: Wandertooth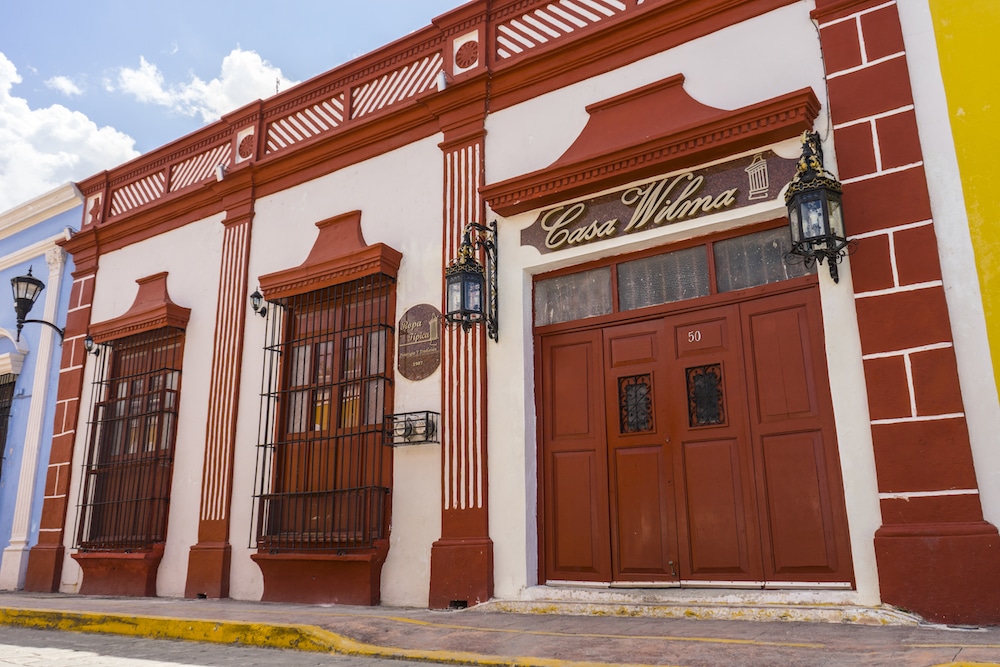 Pretty Shop, San Francisco de Campeche, Campeche: In Campeche, the candy-colored buildings are the star of the show. Set amongst a clean and pristine version of Mexico, it's so well-kept, you might wonder if you're on a movie set. Photo: Wandertooth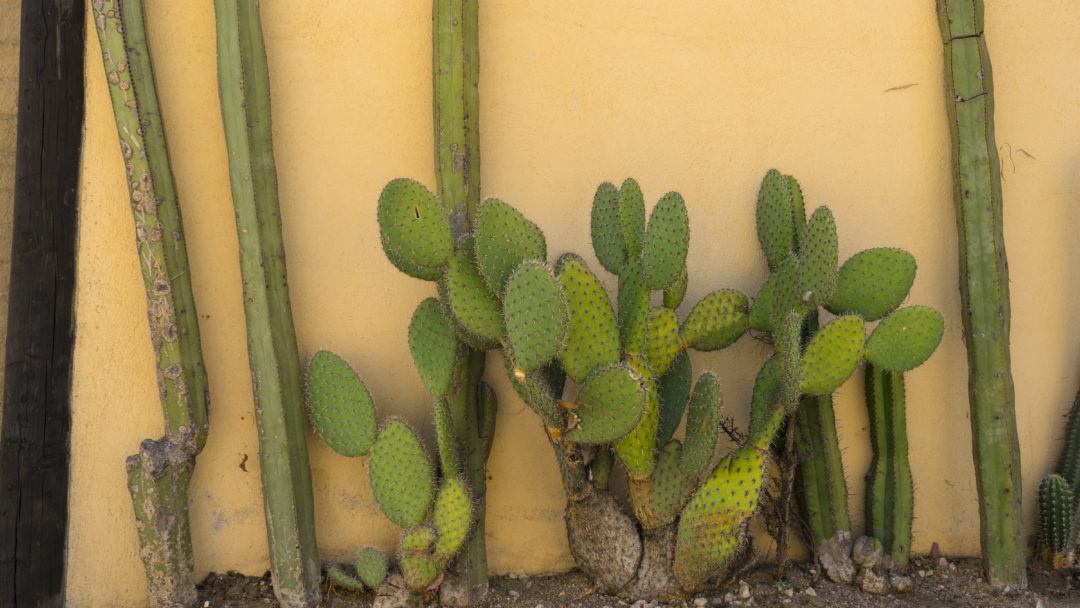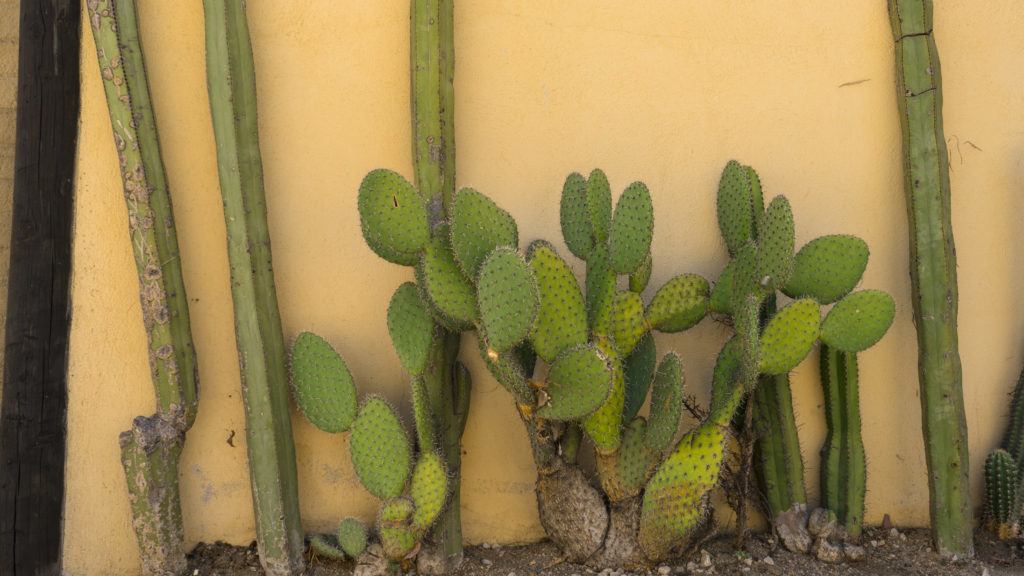 Cacti Growing Against a Home, Santa María del Tule, Oaxaca: Part decoration, part security system, part vegetable garden…cacti are quite the multitaskers. Photo: Wandertooth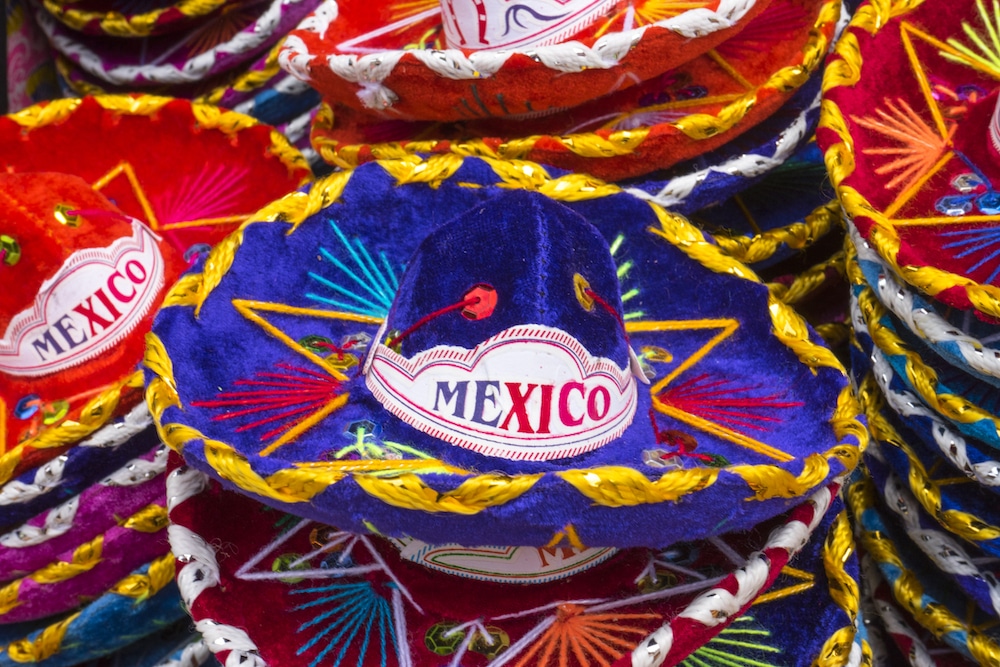 Souvenir Sombreros, Playa del Carmen, Quintana Roo: In the resort cities of Playa del Carmen and Cancun, tourism rules the day, and shop after shop selling stereotypical symbols of Mexican culture — sombreros, tequila — are the hottest items. Photo: Wandertooth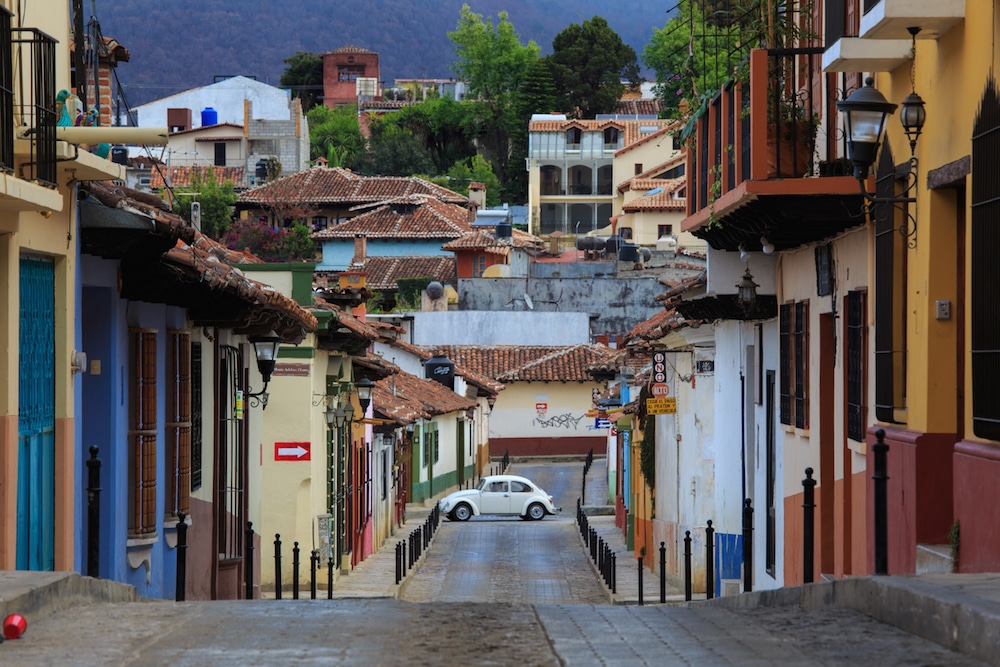 A Hillside Street, San Cristóbal de las Casas, Chiapas: The clouds begin to break on a cool, misty morning in Chiapas, revealing vibrant buildings capped by deep red tiled roofs. And, of course, a VW bug. Photo: Hecktic Travels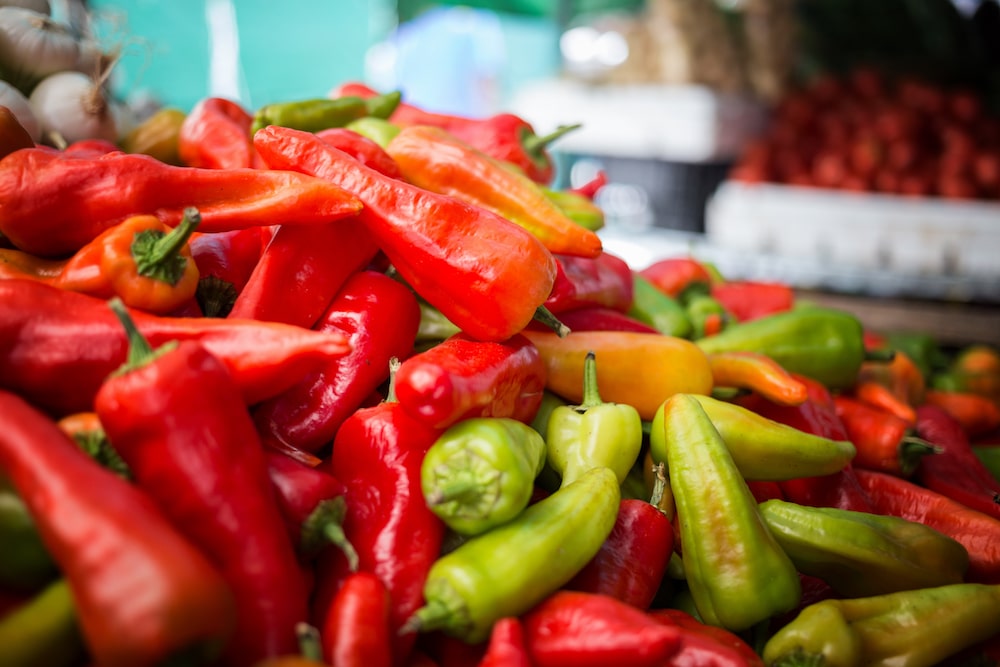 Spicy Peppers in a Market, Oaxaca de Juárez, Oaxaca: A large selection of chilli peppers can be found in what seems like every market, street stall, and corner shop across Mexico. Be careful, though: to the untrained eye, it's difficult to distinguish between the mild and pleasant, and the eye-wateringly hot. Photo: Hecktic Travels
More About Oaxaca: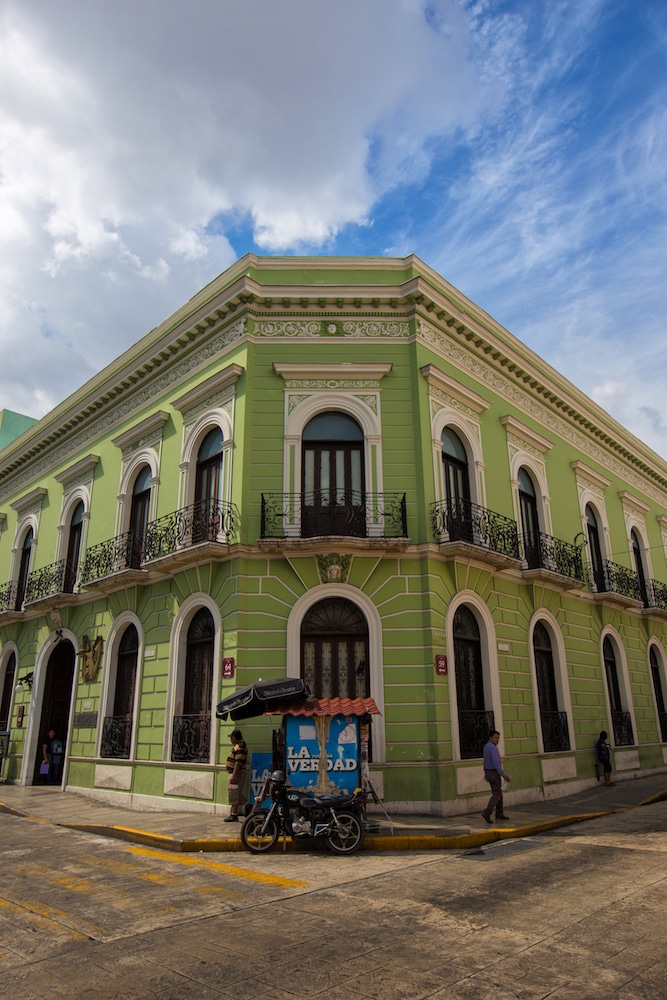 Green Colonial Building, Mérida, Yucatán: Easy to navigate, Merida is home to a sprawling and fascinating market, crumbling mansions, leafy squares, and the most delicious Mexican dish you've probably never heard of. Salbutes are deep fried, puffy tortillas topped with a choice of meats and fresh veggies, and are a must try. Photo: Hecktic Travels
More on Merida: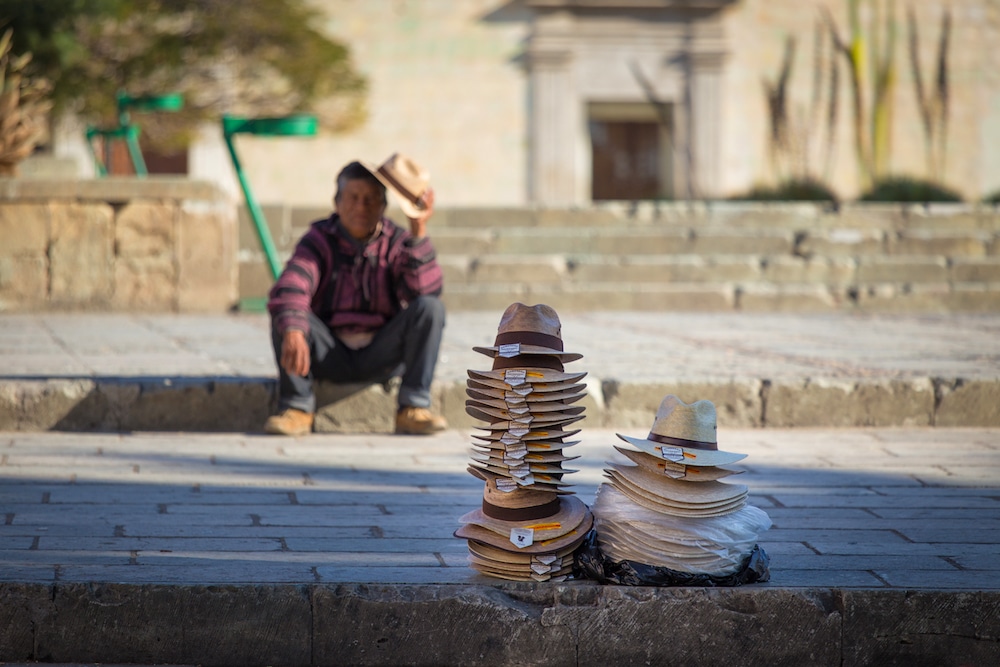 Hat Vendor, Oaxaca de Juárez, Oaxaca: The church of Santo Domingo de Guzmán is the undisputed heart of Oaxaca city. Each and every day, it's possible to find a vendor or two selling their wares outside the church: hats, pottery, paintings, and snacks are never in short supply. Photo: Hecktic Travels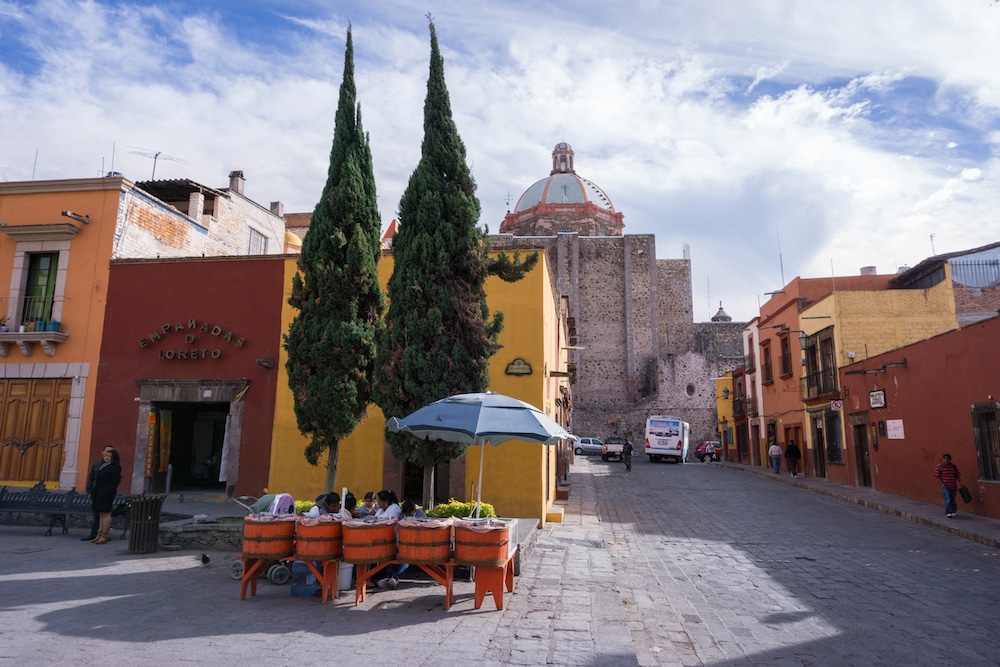 Empanada Shop and Vendors, San Miguel de Allende, Guanajuato: Argentine-style empanadas are a popular snack all throughout the day, and into the night. If you're willing to give them a try, they might just become your favorite (and cheapest) snack. Photo: Hecktic Travels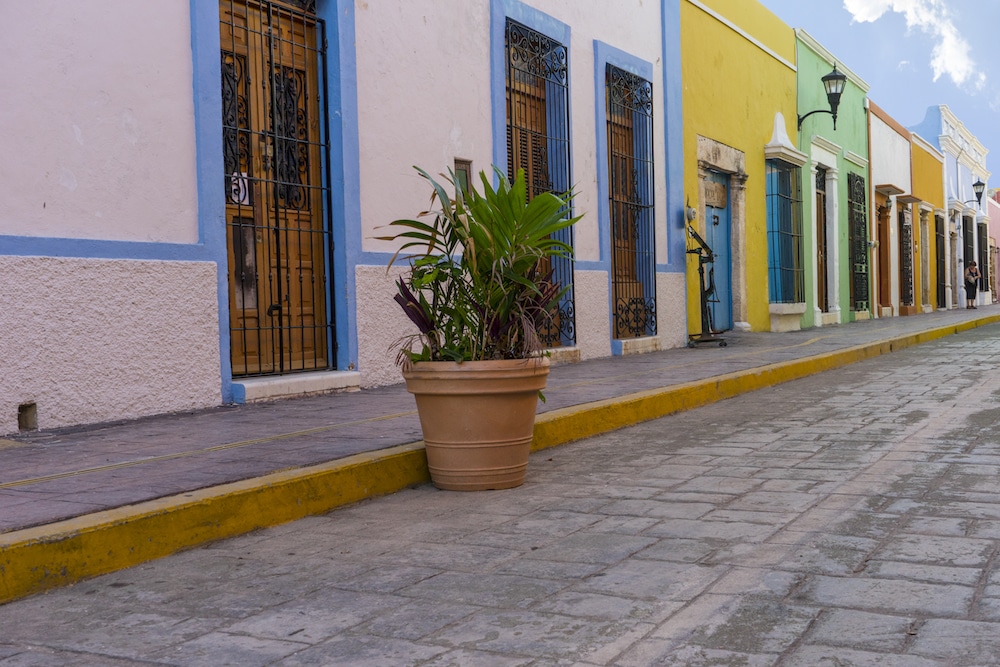 A Street in San Francisco de Campeche, Campeche: Sipping on fresh pineapple juice at a sidewalk café, riding bikes along the palm-lined malecón, and walking the ancient walls that fortified and protected the city from pirates…you might just feel as though you've been transported to a tiny island in the Caribbean. Photo: Hecktic Travels