My 2017 (Hungarian) Travel Goals: What I Want to See, Eat and Do in Hungary This Year. Includes 6 Places to visit in Hungary Outside of Budapest.


Disclosure: This Website contains affiliate links. That means we earn a commission when you use the links on this site to book a hotel, buy your travel insurance, etc.. You don't pay anything extra. If you'd like to learn more about how this works, you can read more under our Disclaimer page.
***
After spending a whopping 15 months in Prague, we're both honestly a bit embarrassed by how little of the Czech Republic we saw outside of the capital.
Don't get me wrong…we did a few trips and saw some of the country. We took a road trip to Poland, and stopped in Ostrava on the way back. We visited Pilsen a few times, because: beer. We visited Karlštejn Castle, Kutna Hora, and Český Krumlov, too.
But also, we missed a lot of the Czech Republic. Like Czech Switzerland in the north, and Czechia's second city, Brno.
Now that we're living in Budapest, I'm determined we don't make the same mistake here. We just picked out our shiny new Hungarian residence cards, and did a serious happy dance when we discovered the government granted us 3 glorious years to explore their country (we were expecting one year).
Of course, we're going to use Budapest as a base to check out international destinations. Armenia has been on my list for ages, as have the 'Stans, and Georgia. And we still haven't been to lots of mainstream European destinations like Greece and Switzerland. AND we totally want to hit up the European Microstates, too! So yeah – lots of international travel.
But we also need to get down to the serious business of checking out what Hungary has to offer…both in and out of Budapest. And as 'lack of planning' is probably the factor that most contributed to our Czech Republic fail, I figured I'd get the ball rolling in Hungary, and put pen to paper (or fingers to keys, as it is) and write myself a quick list of Hungary travel goals for the rest of the year: a few places to visit in Hungary outside the capital, and some experiences within Budapest that I can realistically achieve by the end of 2017.
---
Planning a Trip to Budapest and Central Europe? Be sure to check out our Free Travel Guides page, where we have Where to Stay Neighborhood Guides for Budapest, Prague, Vienna, Bratislava, and Berlin, and lots more
---
5 Places to Visit in Hungary Outside Budapest
1. Eger is at the Very Top of My 'Places to Visit in Hungary' Wish List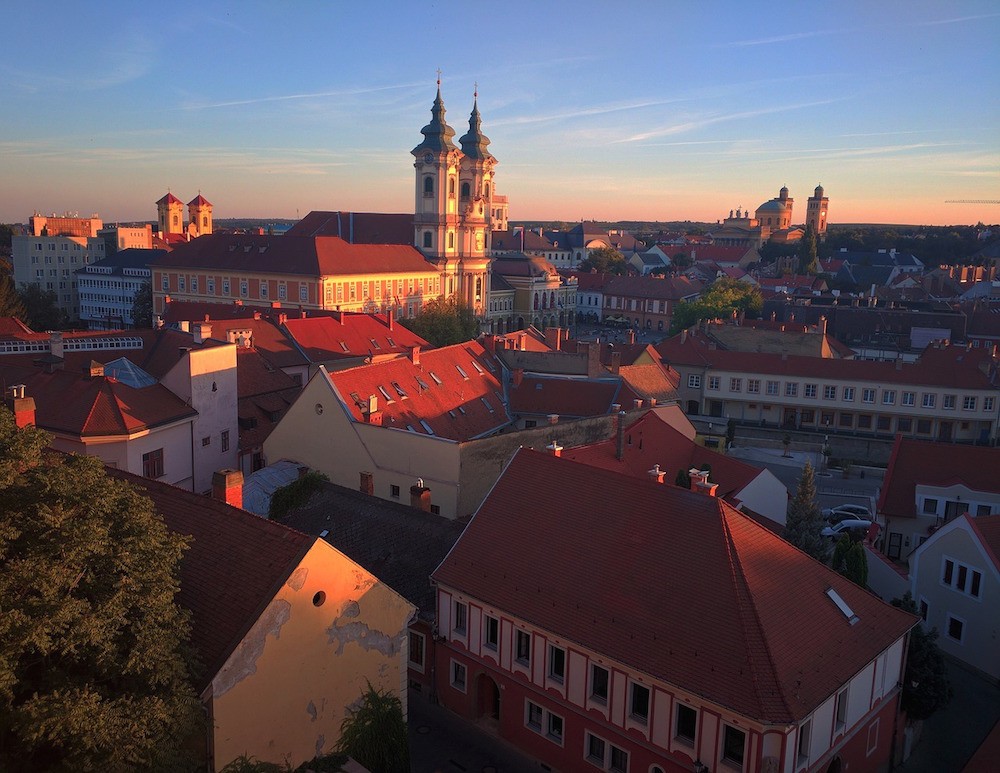 They say a picture is worth a thousand words…something as a writer (and reader), I've always questioned. But when it comes to Eger, every picture I see gets me even more excited to explore this small city in northern Hungary….and moving Eger to the top of my Hungarian wish list.
From the pictures, Eger looks like a perfect central European city…butter yellow, fresh cream, and pale green buildings topped with red tiled roofs, all organized around pretty squares. The city's legacy of almost 100 years of Turkish rule is still evident from the Turkish baths and some of the architecture.
Eger is also one of Hungary's most well-known wine regions, producing the Egri Bikavér 'bull's blood' red blend and fresh and floral Egri Csillag white blend.
And it's just two hours from Budapest.
2. Mediterranean Pécs Deserves More Visitors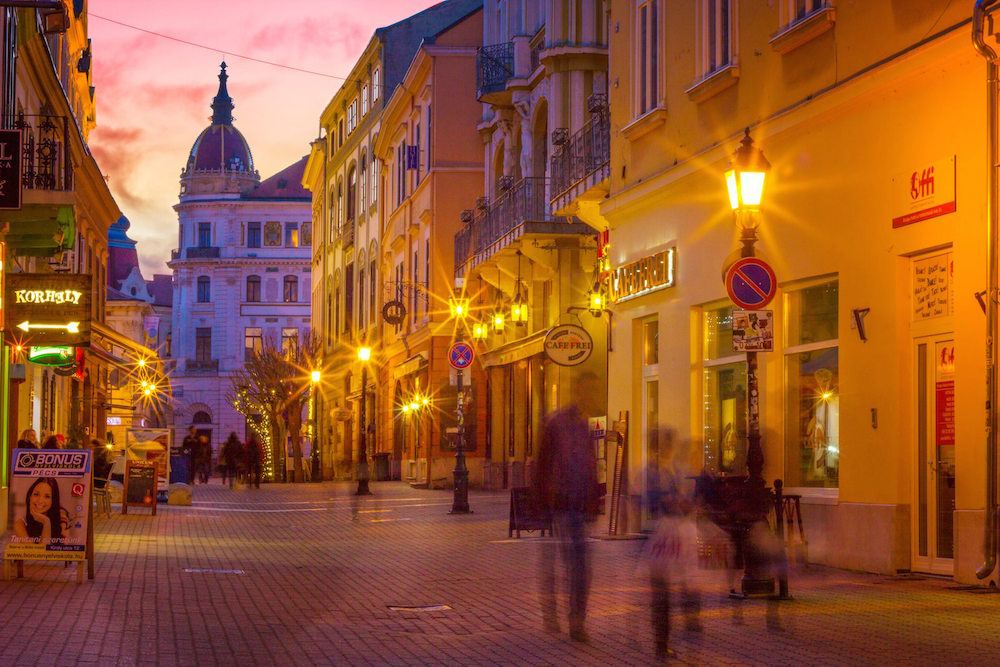 This is a retroactive item on my list, because we've already been to Pécs: it's the first trip we took outside of Budapest when we arrived.
Pécs is in the most Mediterranean part of Hungary, and lies on the same latitude of northern Croatia and northern Italy. When we visited in February, it was between 5 and 10 degrees (celsius) warmer in Pécs than it was in Budapest. In keeping with the climate, it's also a wine region, with one of the longest growing seasons in the country.
We made Pécs our first trip because we have a friend who lived in the city for years, and because we needed a break from the unusual cold Budapest experienced this past winter. It's a university city that's popular with international medical students, meaning people are fairly used to foreigners in Pécs, and it's easy enough to get around in English.
The historical centre itself is pretty and compact, and it's possible to see everything in a day. The mosque-turned-church is the most interesting structure and there's nice view of the city from Calvary Hill (Kálvária-domb). When it comes to food and drink, Pécsi Kávé is a fantastic coffee shop, and there's plenty of cute restaurants and bars along Király u.
Unfortunately for Pécs, it's just a bit too far from Budapest to get many visitors, and it's not really on the way to anywhere. If you're travelling by train between Budapest and Croatia, I'd say Pécs is worth a slight detour and overnight to break up the journey and see a different part of Hungary.
We stayed at Adele Boutique Hotel, which was in a great location for wandering around the old town.
3. Eat Lángos & Go Swimming in Lake Balaton in the Summer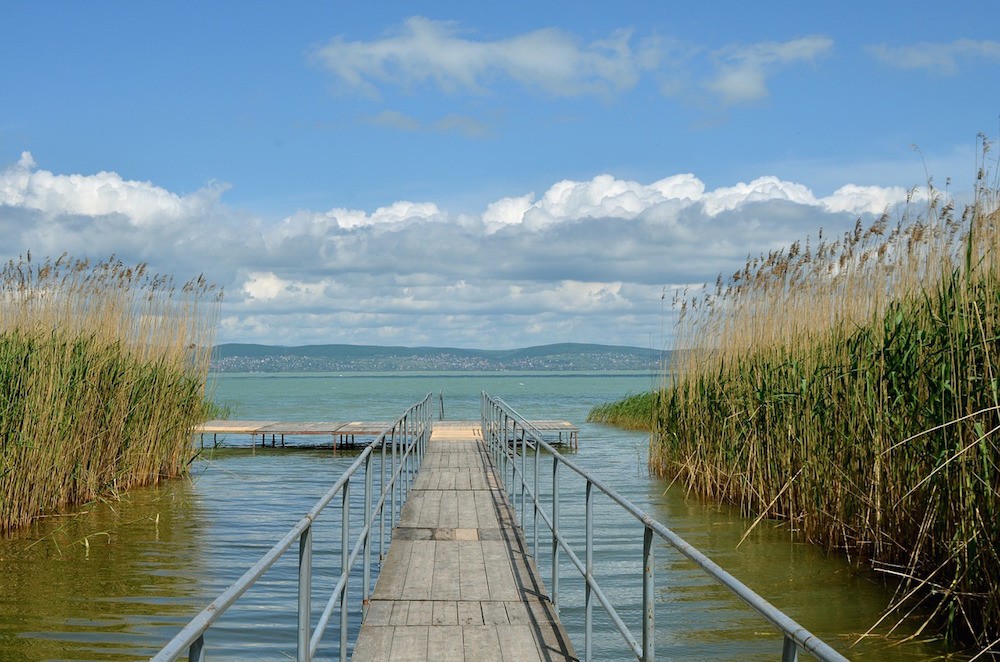 Known to the land-locked Hungarians as the 'Hungarian sea,' we've technically been to Lake Balaton, visiting in the dead of winter when the ice was so thick, people were going for winter runs on the lake with no concern of crashing through. We've yet to see Balaton as it's meant to be seen, however: slathered in sunscreen at the height of summer, when the bright blue of the water looks almost Mediterranean.
A trip to Balaton this summer is definitely on the books…and I'm determined to save my first taste of lángos — deep-fried, cream-and-cheese-slathered flatbread — until I'm at Balaton, so I can enjoy it in the way our friends insist is the ultimate lángos-eating experience: devoured on a hot summer day, after swimming in Balaton, with a cold beer in hand.
Challenge accepted.
4. Austrian-Esque Sopron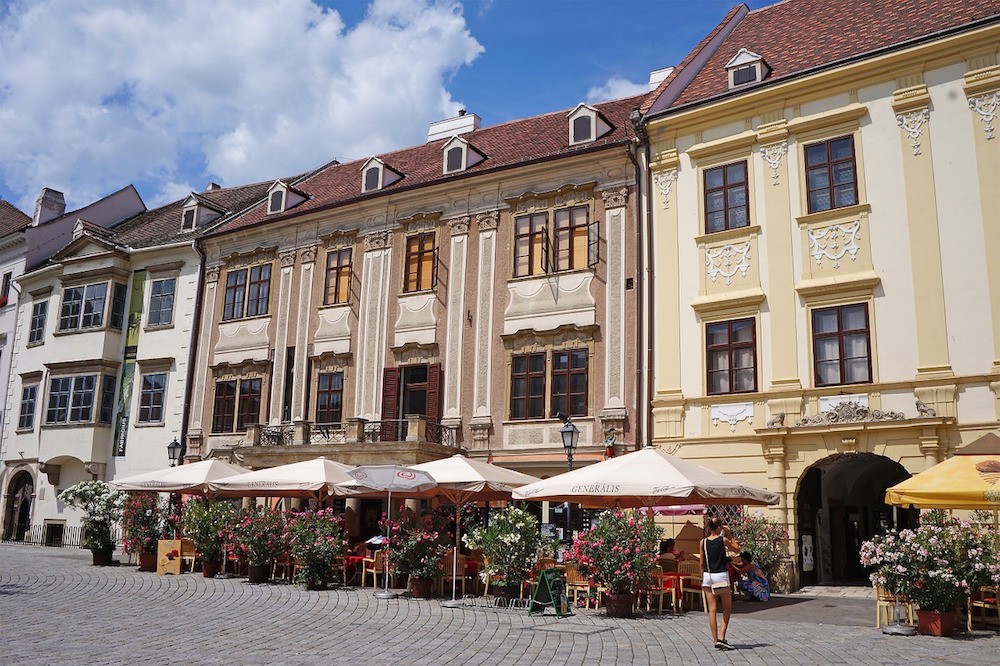 One of the things I love about Hungary is just how different it is from its neighbors, while still being influenced by the countries and cultures it's surrounded by.
I'm interested in visiting Sopron — in Western Hungary near the Austrian border – to see how these two cultures marry in this pretty little city. Sopron is far closer to Vienna (60 km) than it is to Budapest (220 km), and sits at the foot of the Alps. Apparently it has a very 'Austrian' feel to it.
5. Explore UNESCO-Listed Hollóko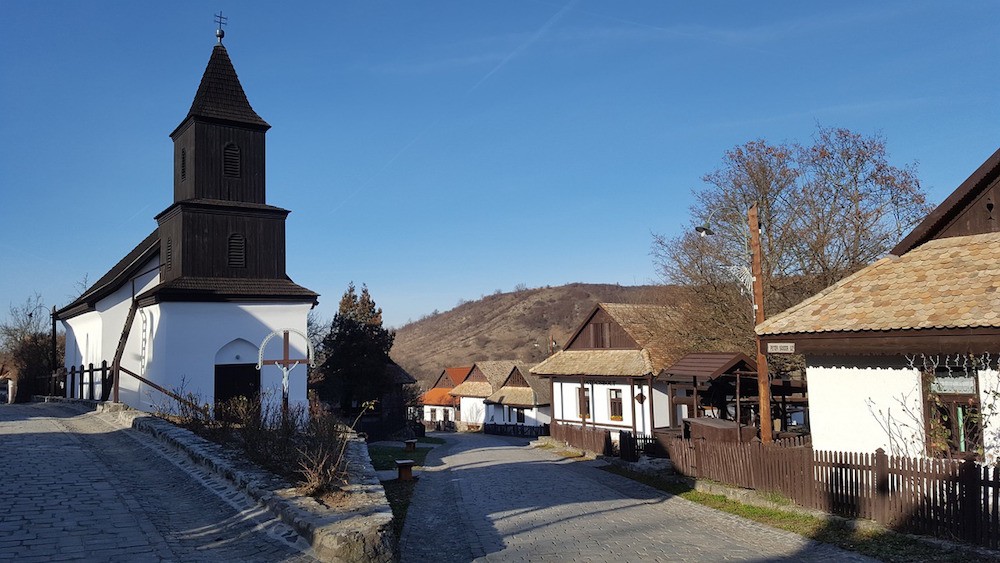 Hollóko is a small village of less than 400 residents, just a few hours away from Budapest. While it looks pretty any time of year (it's UNESCO-listed), the village really comes to life each Easter as they practice centuries-old Easter traditions. Hollóko's 3-day Easter festival involves traditional foods, arts and culture, clothing, and … buckets and buckets of water. As part of their traditional celebrations, local village men douse the village women with buckets and buckets, and the women gift the men beautifully-decorated Easter eggs.
We may have missed the boat celebrating Easter 2017 in Hollóko, as many hotels seem to be booked up…but I may try to convince Geoff of the merits of renting a car and going as a day trip on Easter Monday.
---
5 Hungarian Travel Experiences for 2017
1. Learn About Hungarian Wine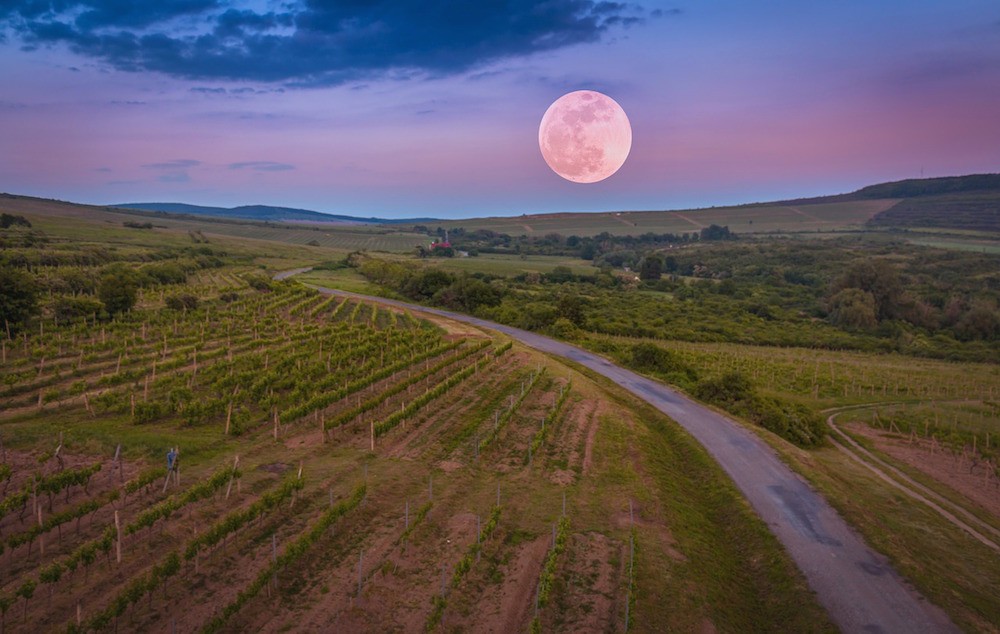 Despite being a relatively small country, Hungary has 22 distinct wine regions (compare that to France's 12 regions, and consider that France is 7 times larger than Hungary), making it an interesting country for oenophiles who love a challenge.
I've started asking Hungarian friends, reading the links they send me, and doing my best to taste my way around Hungary via supermarket wines, but I'd like to actually learn a bit and experience Hungarian wine culture properly, too.
I hope to start with a Hungarian wine tasting course in Budapest to get a baseline of knowledge, and then I'd love to visit some of the different wine regions during wine festival season, which runs from May to the autumn harvest.
2. One New Budapest Café Per Week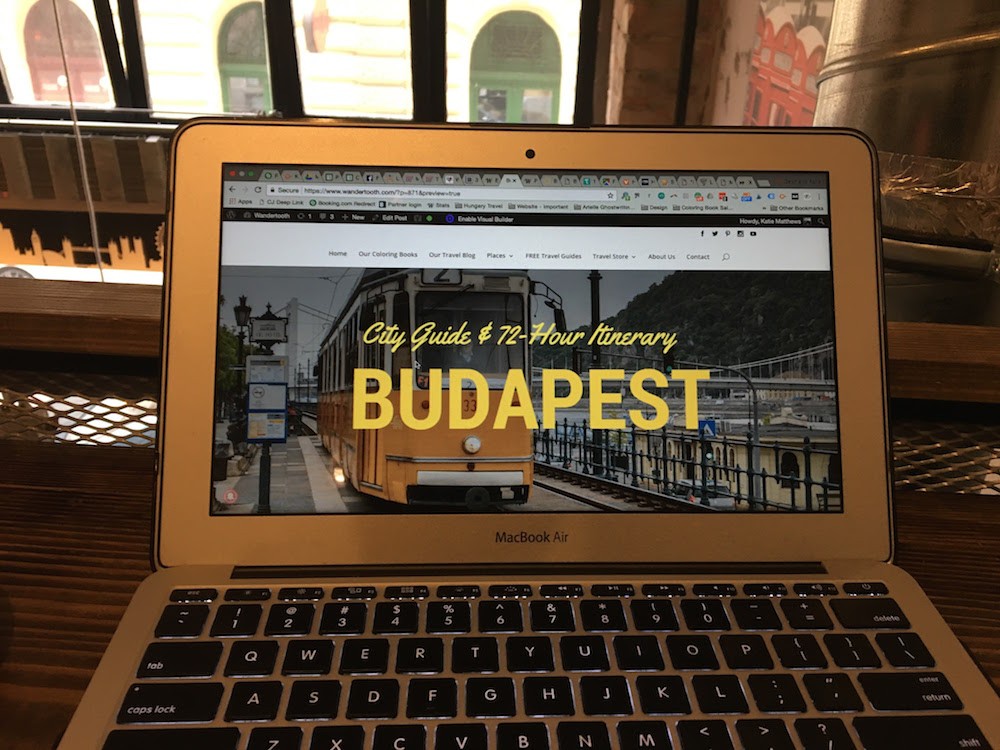 Despite the fact that our life is filled with constant change, and I actually really do enjoy change, I also tend to be a creature of habit, and find it far too easy to fall into a routine…dare I say, a rut.
I always have the best intentions to try new places, but then I end up gravitating towards the same old, tried and true, favorite establishments time and time again.
Case in point? I'm writing this post in my current favorite café in Budapest, the London Coffee Society (which is right around the corner from our house). When I left the house, I actually intended to go to a completely different café. But then somehow my feet ended up walking me here, and I didn't bother resisting.
While it's nice to have our favorite haunts, not trying new places means I'll miss out on some of the best Budapest has to offer. And it has a lot to offer. So I'm setting a modest goal of 1 new café per week when I'm in Budapest.
---
Our Favorite Places in Budapest
I'm slowly starting to track the places we like in Budapest, as well as marking those we've heard about from friends that we'd like to visit. And I'm putting them all in a map. I figured I might as well share the map here…use it if you'd like, but don't blame me if we don't have the same tastes :)
I'll update this over time. To use it on your own mobile, you need to have Google Maps installed. Then hit the star icon on the map, and it should show up as one of your available maps on your app.
---
3. One New Budapest Museum Per Month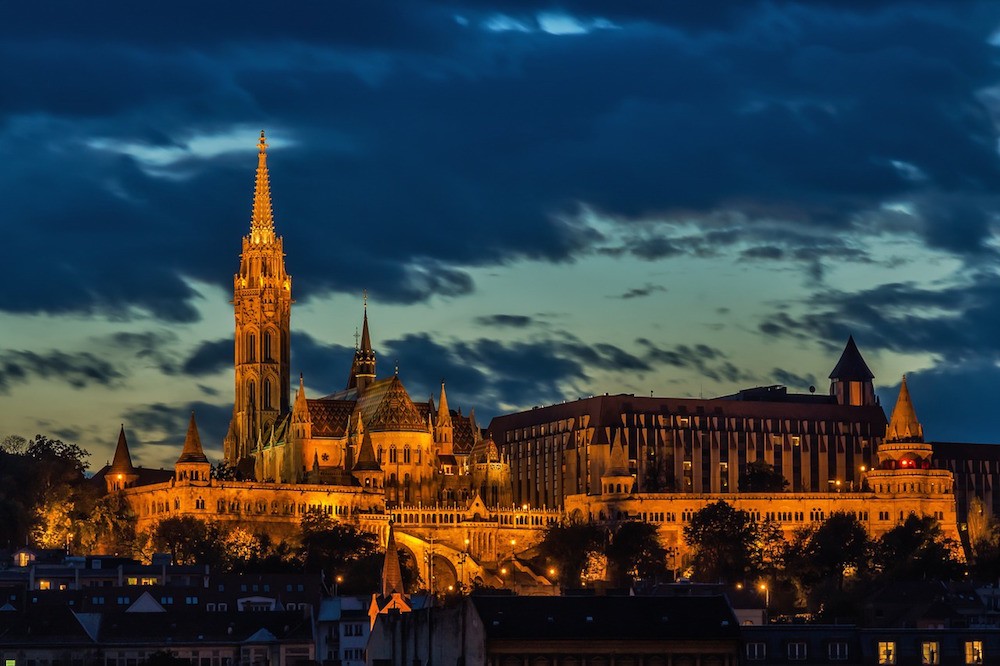 Similar to the café thing, I always have the best of intentions to visit museums and galleries, but seem to fall short when it comes to actually doing it. It's always something I'll do in the future, whereby future becomes this incredibly vague timeframe that never materializes.
When we arrived to Budapest in January, it was our third trip to the city, and we'd already seen and done many (but not all) of the tourist attractions the city has to offer. But we haven't been to many of Budapest's exceptional museums…something I plan on changing over the rest of the year.
Budapest has loads of museums, from the usual history, art and cultural museums, to the more niche. I'm particularly interested in visiting the Hungarian Museum of Science, Technology and Transport; seeing contemporary Hungarian art at the Kiscelli Museum; and checking out the communist statue graveyard, Memento Park, just outside the city.
4. Learn to Cook Hungarian Food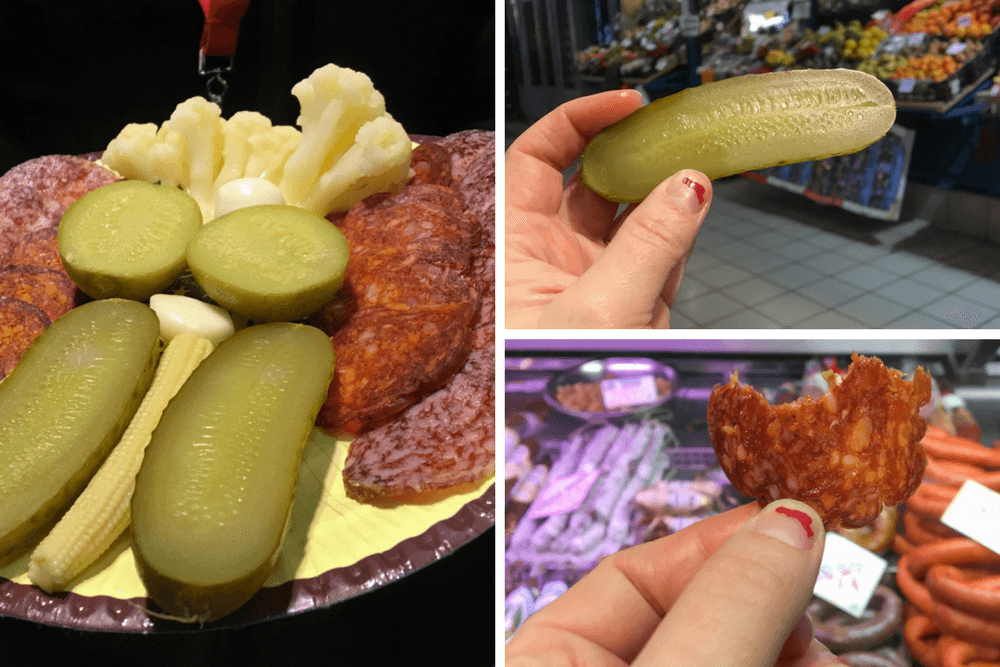 Neither Geoff nor I are huge foodies, but I definitely enjoy learning about a place through its food more than Geoff does. And now that we have a base here in Budapest, I'm starting to do this a bit more on my own.
I really enjoyed the Budapest food tour I took with Urban Adventures, and it opened up Budapest's young and energetic entrepreneurial scene to me in a way I never would have expected. On that tour, I saw how food can be used as a window into understanding a place, in a way I had never really understood before.
I think the next step is trying to make some of the food myself. I'd love to find a cooking class that covers some of the Hungarian staples like Goulash and Chicken Paprikash, and perhaps get a bit more adventurous from there.
5. See Hungary from the Water on a Danube Cruise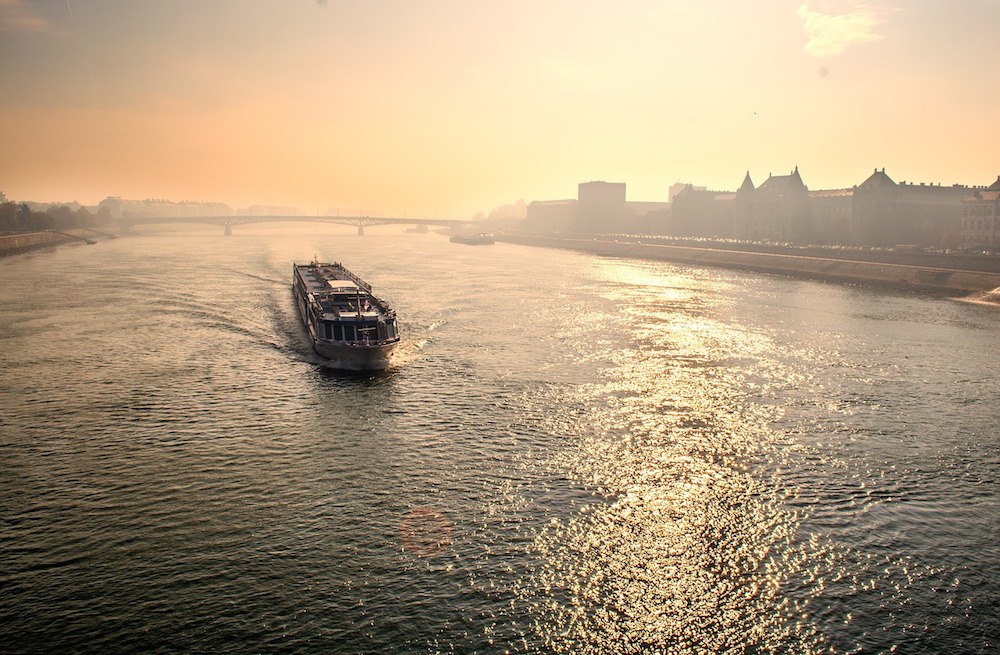 Of course, Budapest is a massive hub of European river cruising. Geoff's parents, my mom, and my dad have all been on a river cruise through Budapest, and all of them rave about the experience. There's something appealing about seeing Hungary from the water — about spending a week or more floating along the mighty Danube — that really appeals to me. I would expect it gives a totally different perspective, and I'd love to see the countryside without having to worry about driving or figuring out train times.
Who knows if this one will happen, but I'd love to jump on a cruise and see a different side of Hungary than the one we experience on land. Viking Cruises has a route from Bucharest to Budapest that I'd love to try!
---
What do you think about my Hungarian travel goals for 2017? What am I missing, and where would you like to go in Hungary?
---
Like This Post? Be Sure to Pin it for Later!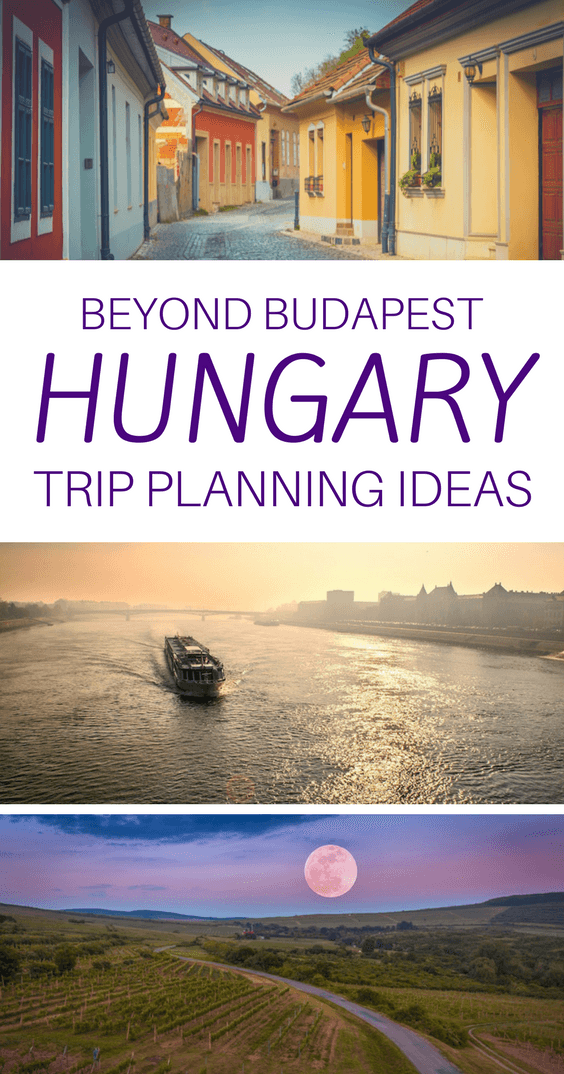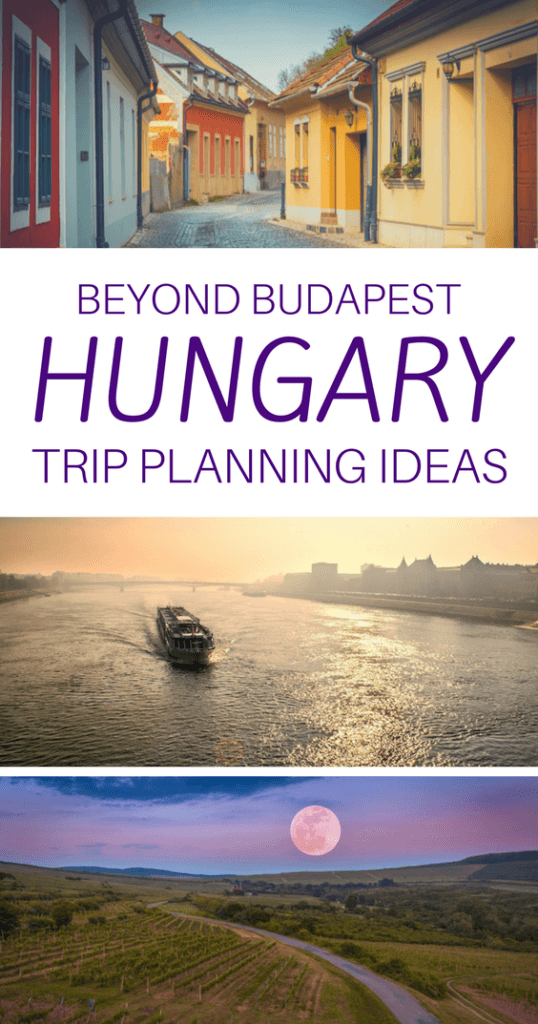 ---
Read More About Budapest