Zion National Park is an incredible place for a fun-filled family vacation. We spent 5 days on our family vacation to Zion finding all the best family activities – from awe-inspiring hikes to scenic bike rides to the best pizza in Utah. Here are all the best things to do in Zion with kids!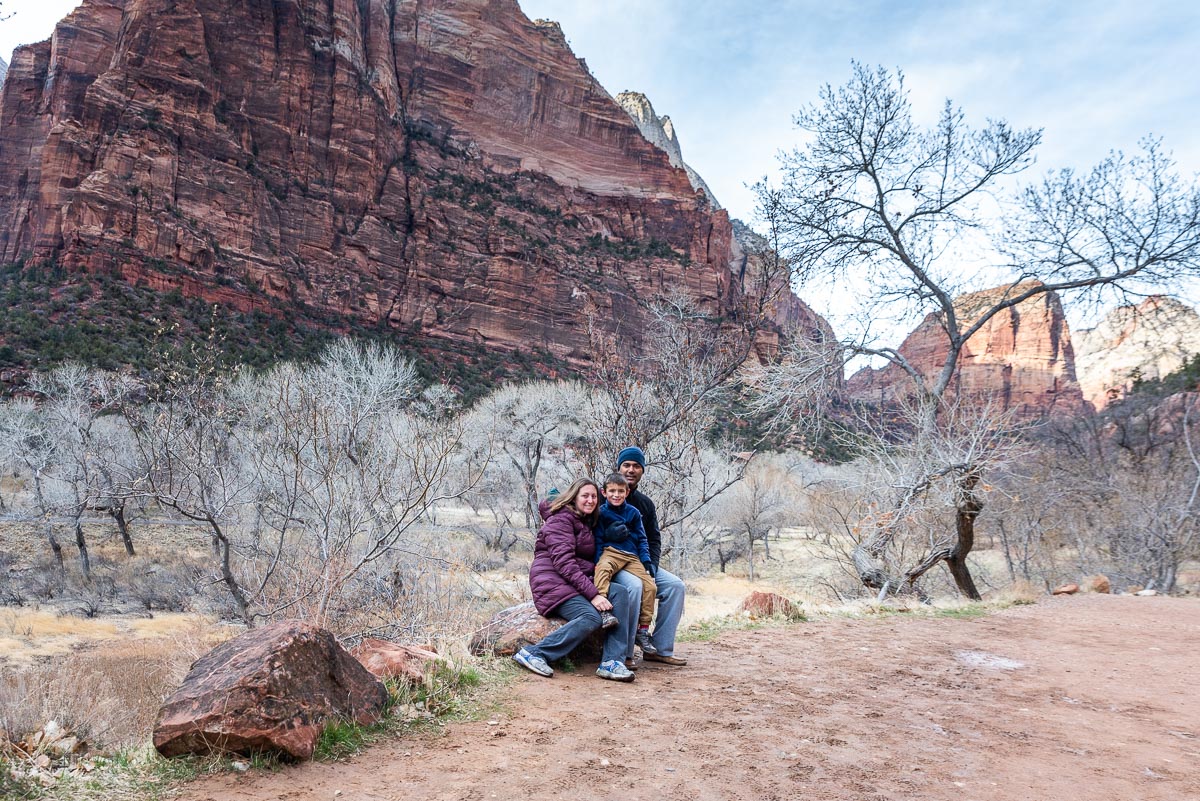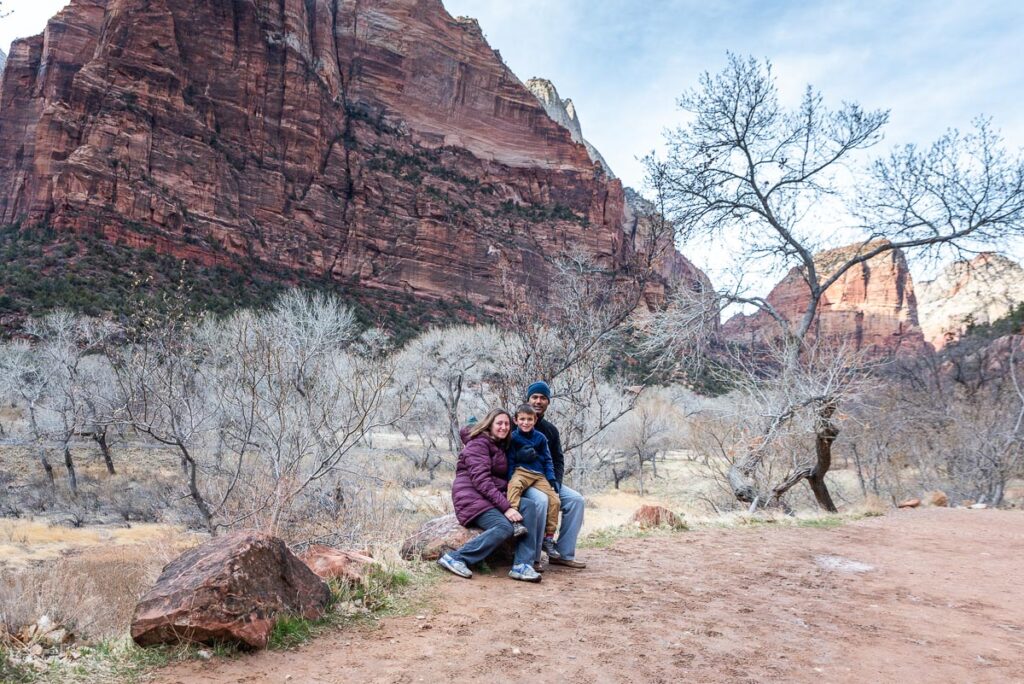 Riverside Walk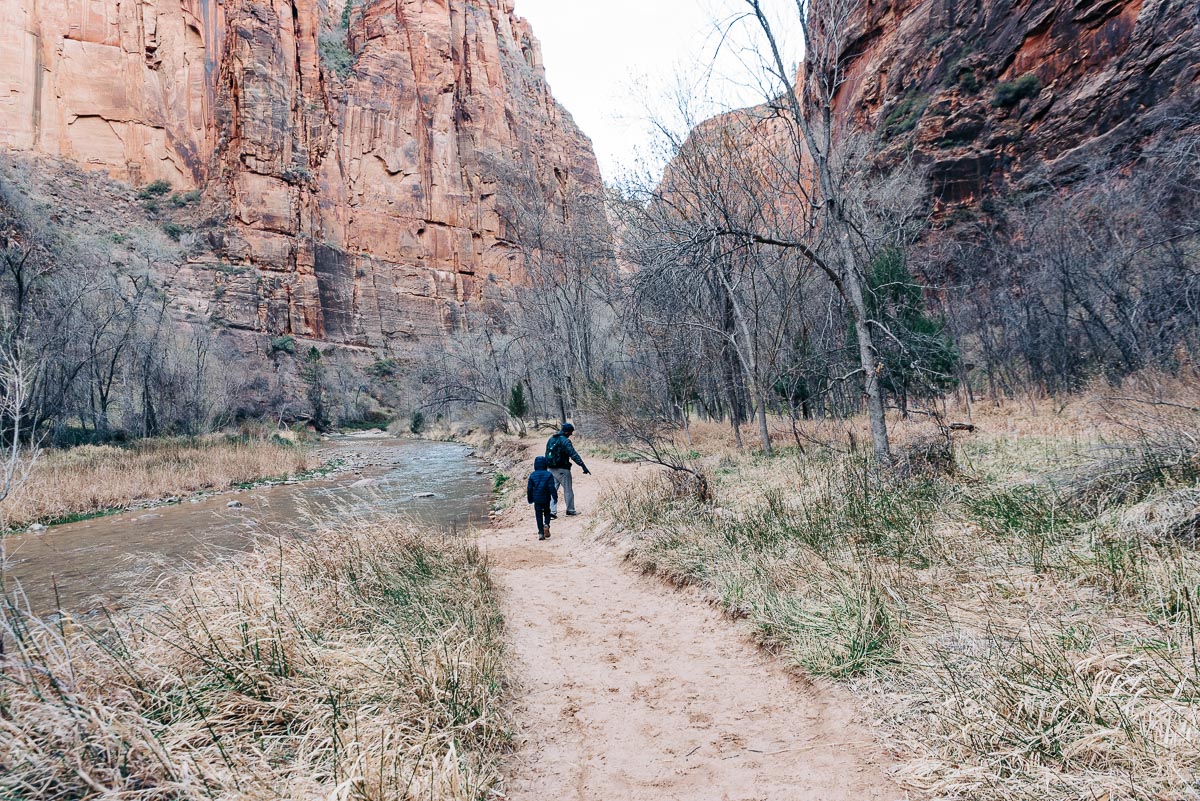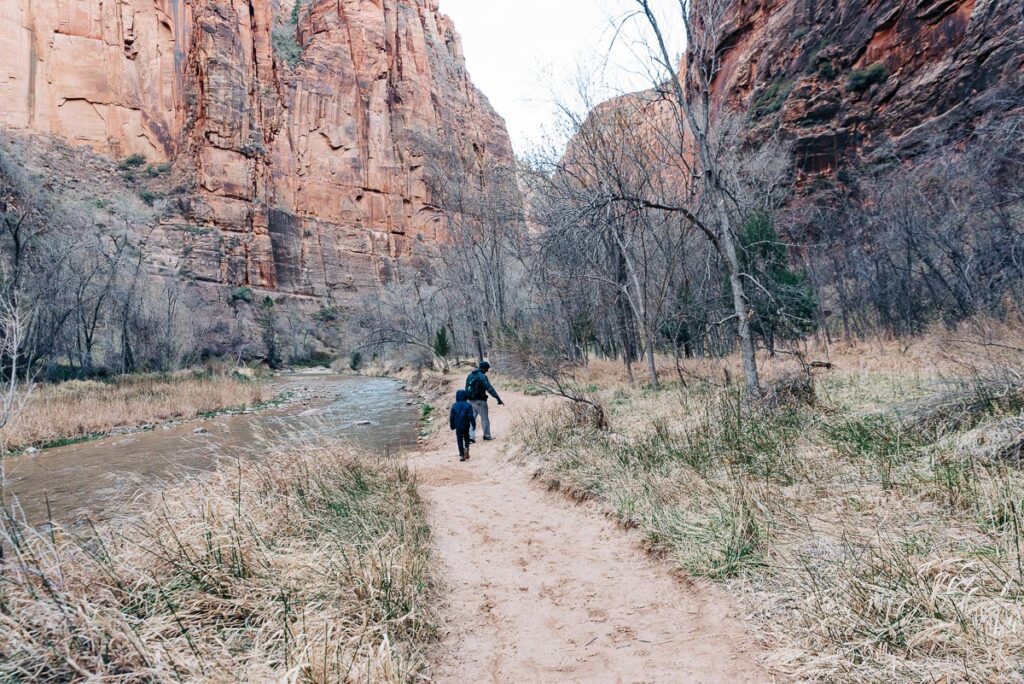 Taking a stroll down Riverside Walk Trail is a must-do while you're in Zion National Park. This flat one mile (two miles round trip) trail is easy to tackle for kids of all ages. There is a fully paved pathway that's even stroller friendly, plus footpaths that run even closer to the river. This is one of the easiest Zion hikes for families.
The route meanders alongside the beautiful Virgin River with gorgeous views and lots of opportunities for little ones to explore the riverside. You can even get a peek at the entrance to The Narrows at the end – one of Zion's most famous hikes!
Emerald Pools Trails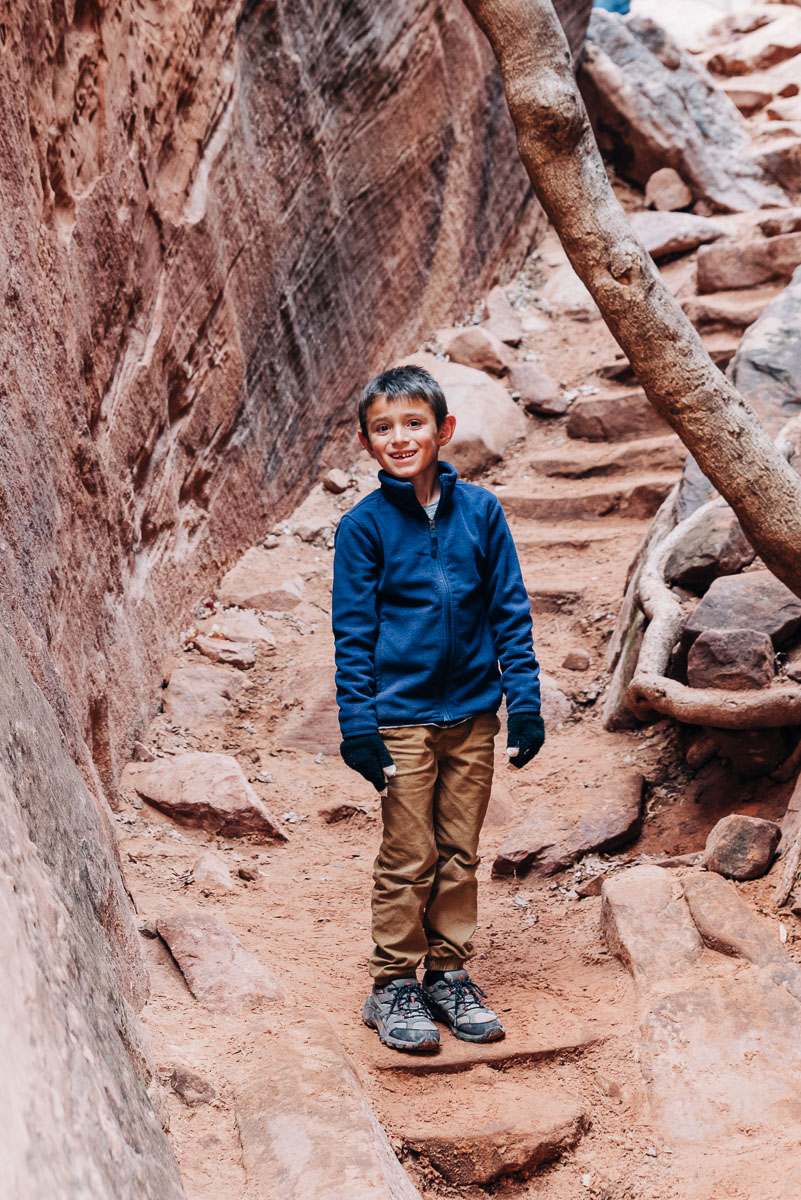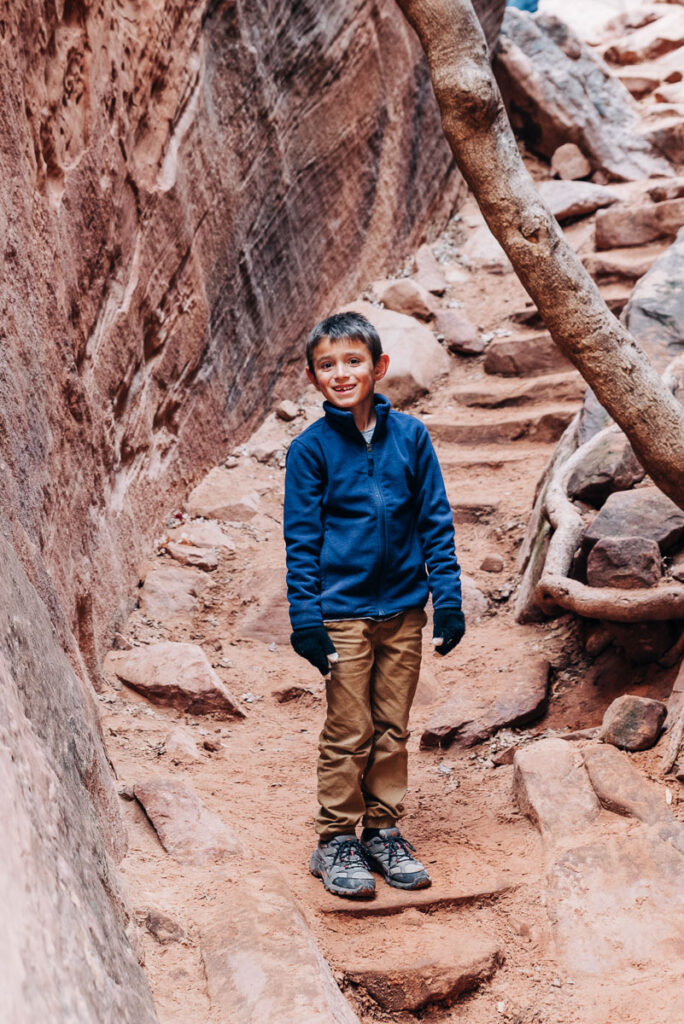 For a hike with a bit more elevation, check out the popular Emerald Pools Trails. It's actually a grouping of three different trails – the Upper, Middle, and Lower Emerald Pool Trails. You can opt to hike just the lower trail, which is very flat and easy. Or just the middle trail, which is a bit steeper but with great views. Or you can add the more strenuous upper trail and hike all three in one big loop!
You can see our recommended route in this Zion hiking guide for families, and see our pics from the trails in our full Zion trip report.
Biking the Pa'Rus Trail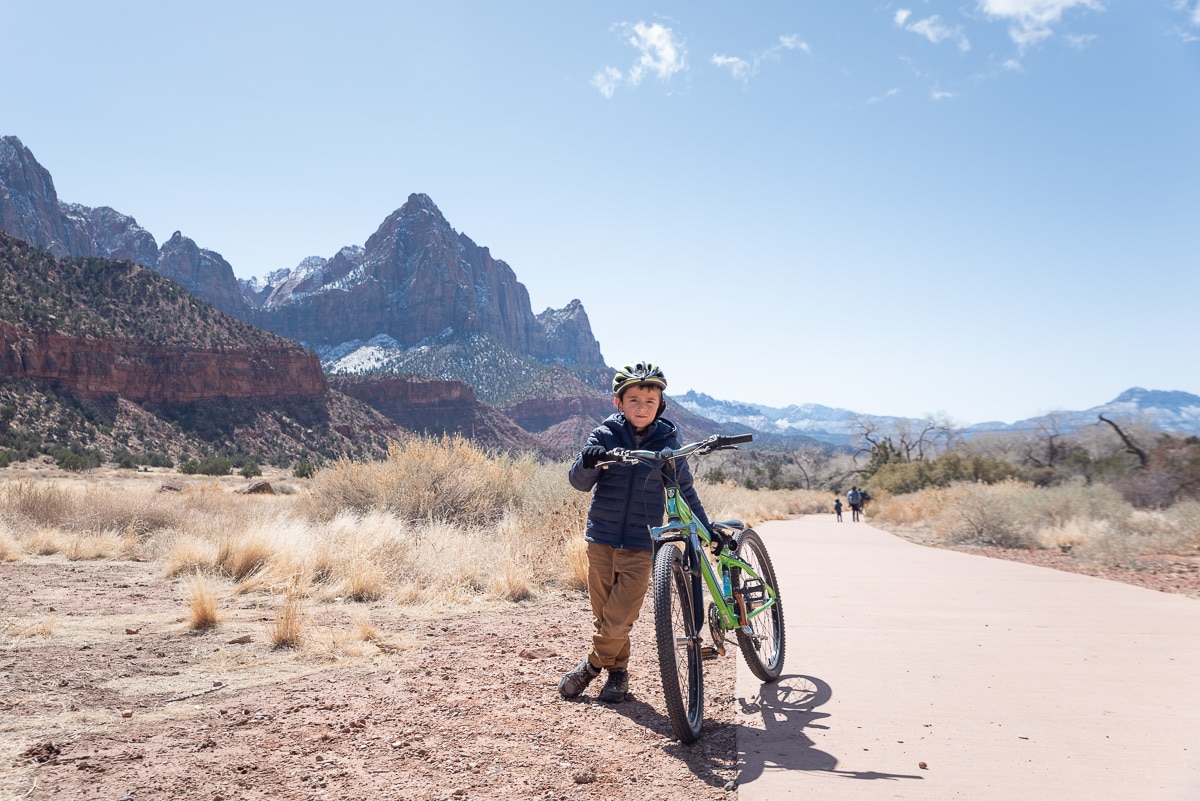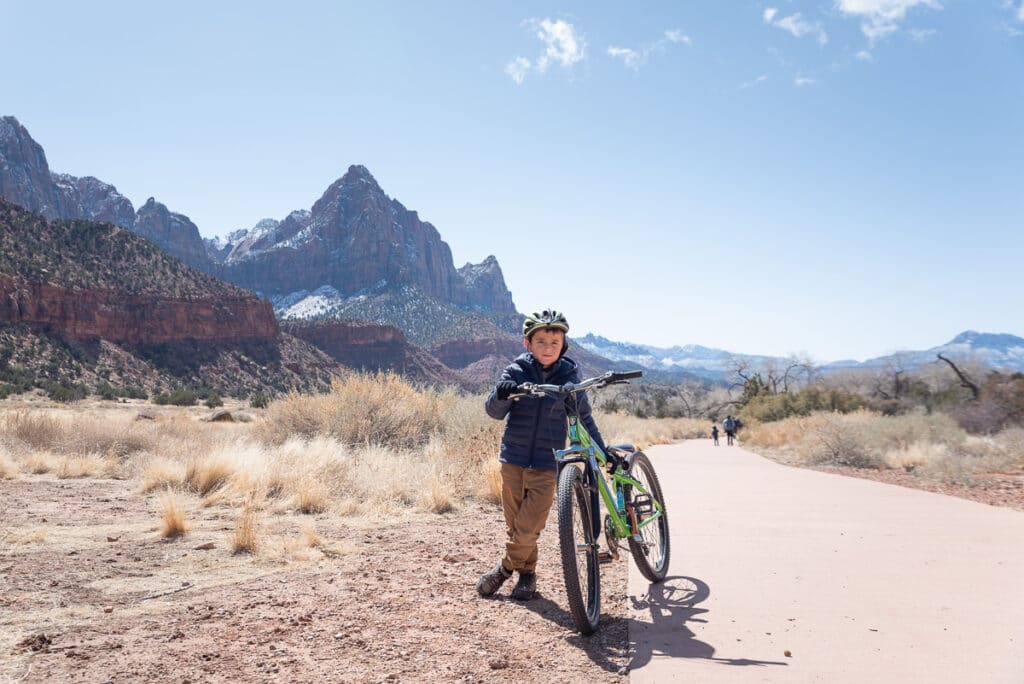 One of my family's favorite activities in Zion was baking the Pa'Rus Trail. The trail is mostly flat and paved, making it great for biking or for hiking with small kids. There are beautiful scenic views, pretty little footbridges, and plenty of places to stop and play in the Virgin River.
The trail is 1.6 miles – you can ride it one direction or ride out and back for a 3.2 mile ride. Bike rentals are available at Zion Lodge or at several outfitters just outside of the park near the Visitor's Center.
Ice Cream at Zion Lodge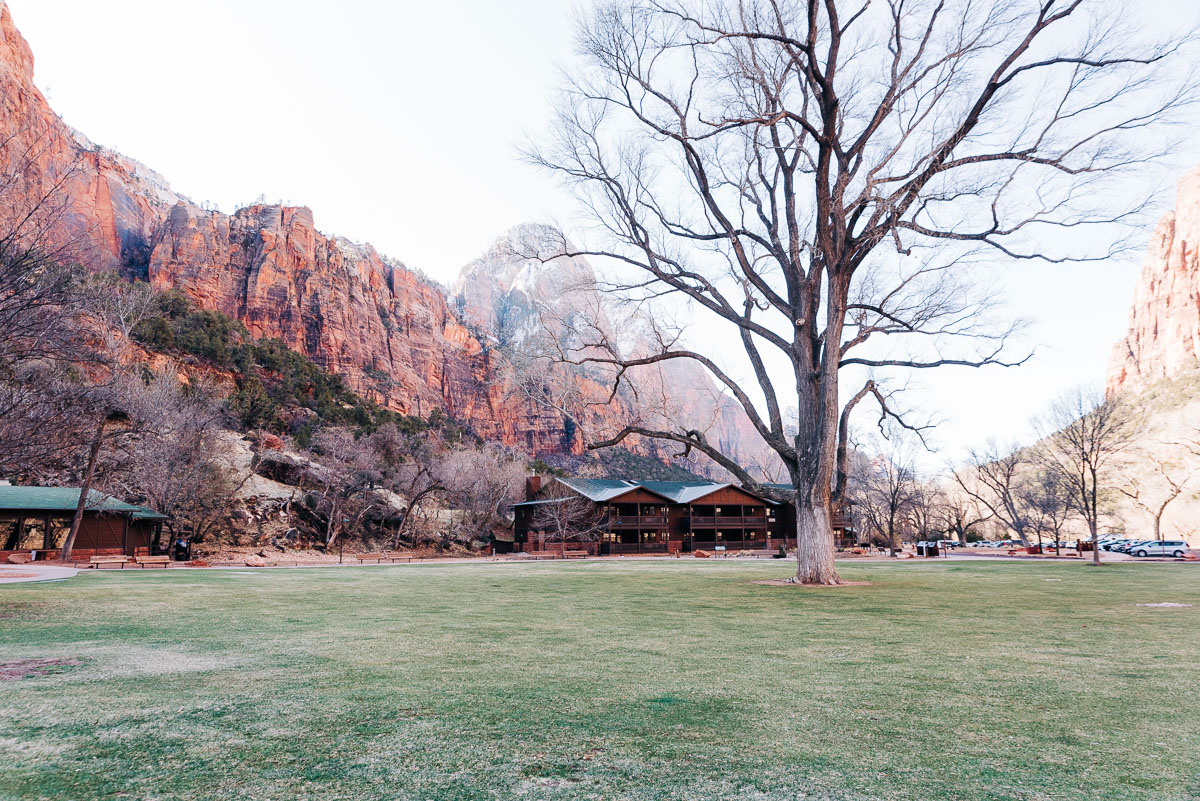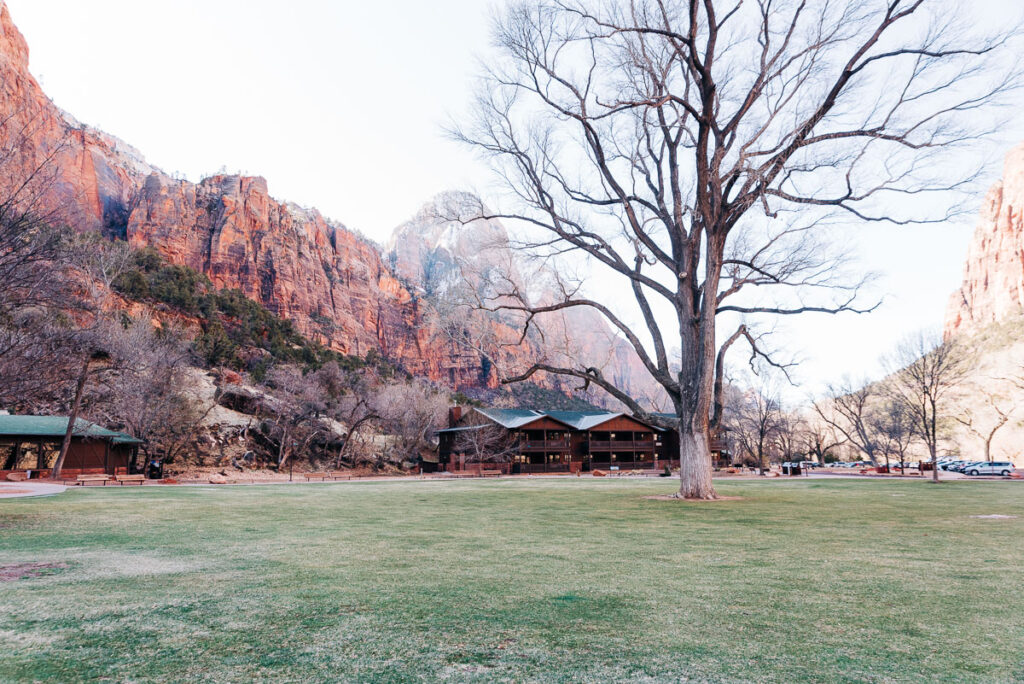 Head over to Zion Lodge for a grab-and-go lunch and cool ice cream treat from the Castle Dome Café. Relax on the big front lawn of the lodge or toss around a frisbee while enjoying the sights. If you still need to burn off some energy, take the kids to explore the short Grotto trail which starts right at the lodge.
Junior Ranger Program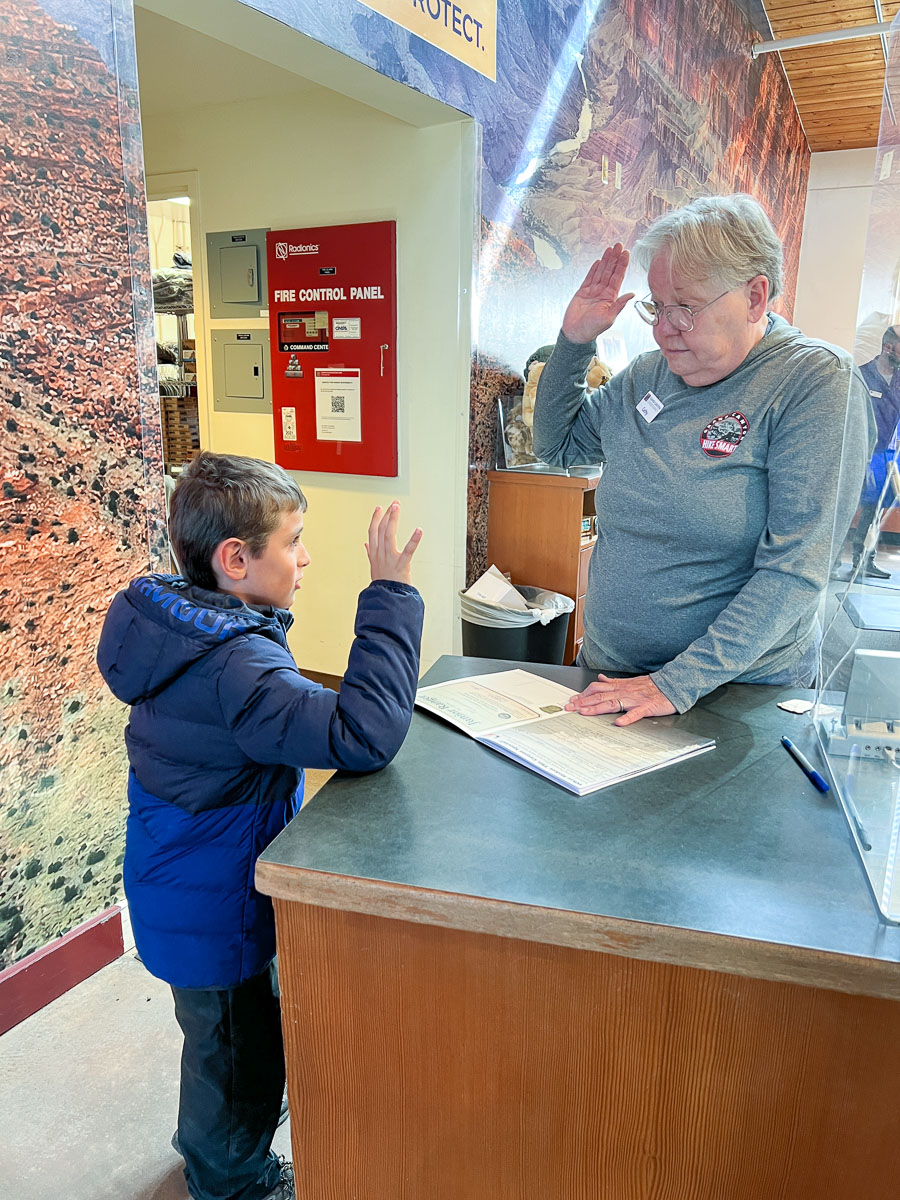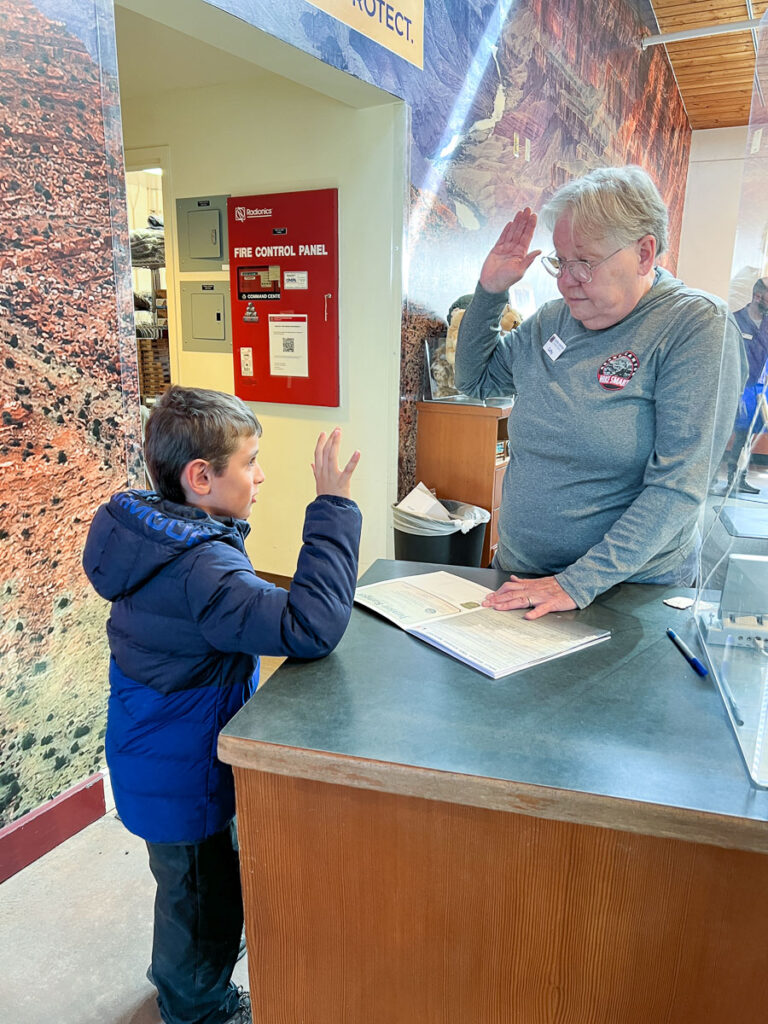 Make sure to stop at the Visitor's Center and pick up a Junior Ranger activity book for the kids. It's filled with fun and educational activities for them to complete on their visit. When finished, they can turn it in to receive their official badge and get sworn in as the newest Junior Rangers. Each park has their own unique badge!
Drive through the Zion Mt Carmel Tunnel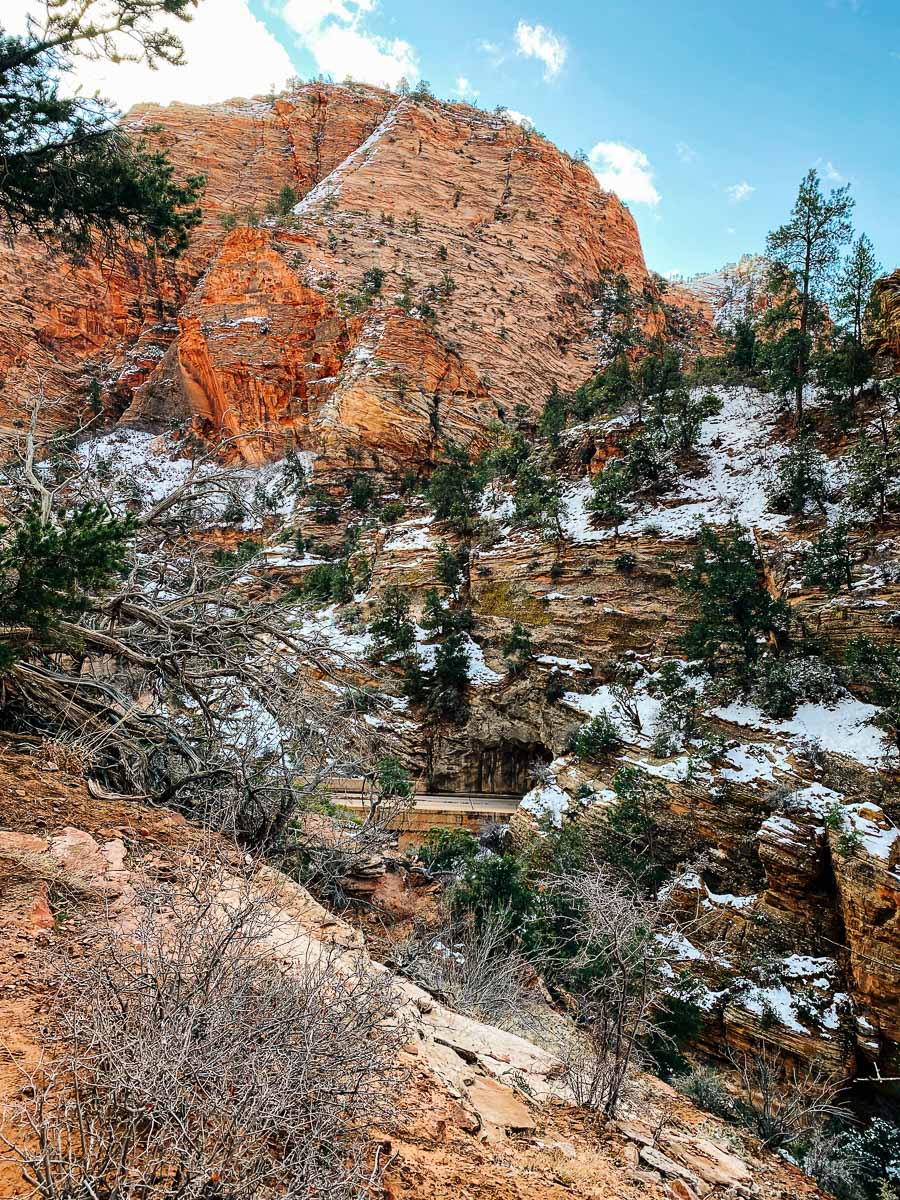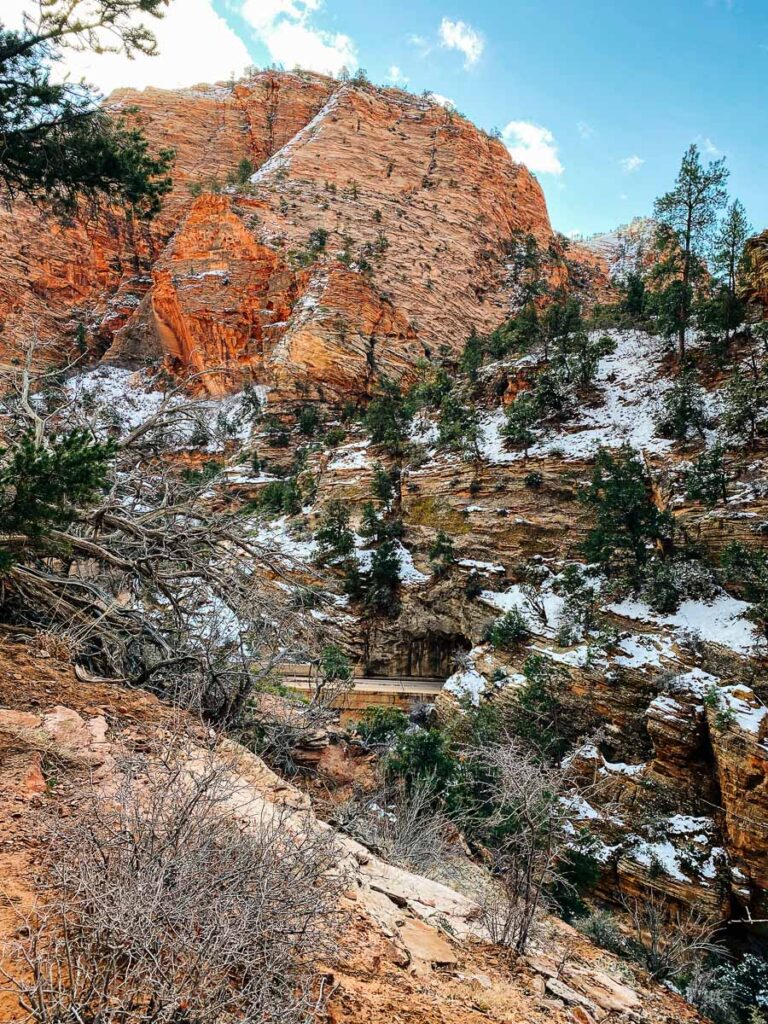 Take a drive east on the scenic Zion-Mt Carmel Highway. Drive through the switchbacks and stop to enjoy all of the breathtaking views along the way. The highlight of the drive for the kids will surely be the famous Zion Mt Carmel Tunnel – a one mile tunnel that runs through the red rocks.
And while you're driving the scenic highway, be sure to check out the next attraction on our list…
Canyon Overlook Trail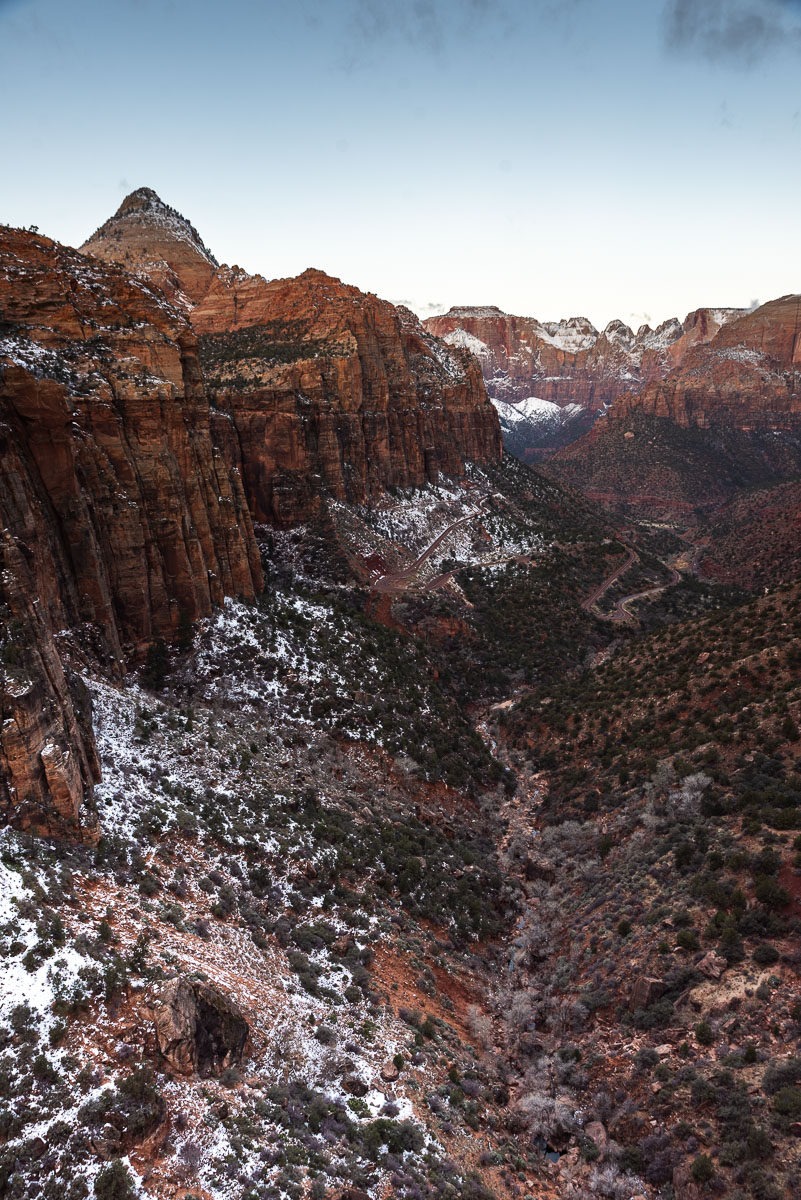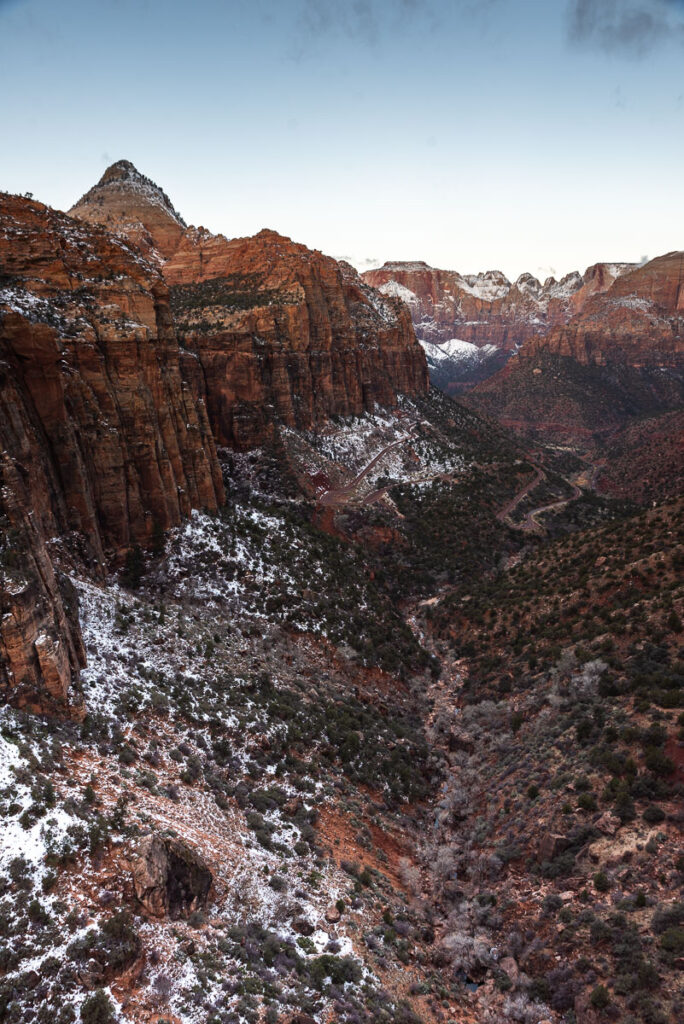 For slightly more adventurous families, you can stop for a short (but slightly tricky) hike up to the famous Canyon Overlook. The trail is more strenuous than the others mentioned here, but still manageable for families with slightly older kids.
The hike up is steep, but worth the trouble. The overlook at the top offers drop dead gorgeous views of the canyon. Be sure to check out all the details in our guide to hiking Zion with kids, to see if it's a good fit for you.
Horseback Riding
If you have little animal lovers in your family, consider a horseback ride through Zion Canyon. You can book a one or three hour ride from the small stable located right inside the park near Zion Lodge. Check out the details here.
Or for a different experience, book a horseback riding tour from Springdale and ride through Pine Knoll, with beautiful views of the park.
Zion Pizza & Noodle Company
Now you may not think that Springdale, Utah is going to be a hot spot for delicious food. But this local pizza favorite is going to have you rethinking that. These are some seriously gourmet pizzas.
Dinner at Zion Pizza & Noodle is the perfect way to end a fun-filled day at Zion. But be sure to arrive early because they don't take reservations – and this place is very popular!
(And if pizza doesn't hit the spot for you, check out all our favorite places to eat near Zion.)
More Zion Trip Planning Resources
For more tips on how to make the most out of your trip to Zion National Park, be sure to check out our full report from our family vacation to Zion and our guide to the best Zion hikes for kids.